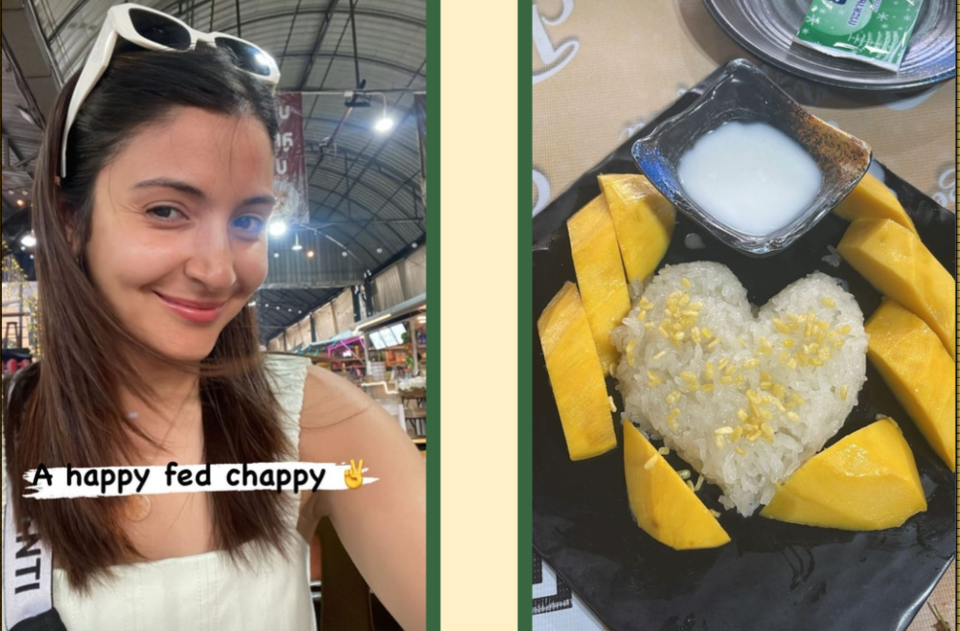 If you are an Anushka Sharma fan, you might not have missed her very recent travel to Thailand as she kept updating her stories with the yummy dishes that she had been relishing!
As she mentioned on her post, Anushka Sharma was in Bangkok for a short work trip but what caught our eye were the pictures of what she gorged on this trip. She might have missed mentioning the dishes but no worries, we will break it down for you so next time you travel to Thailand you wouldn't miss it.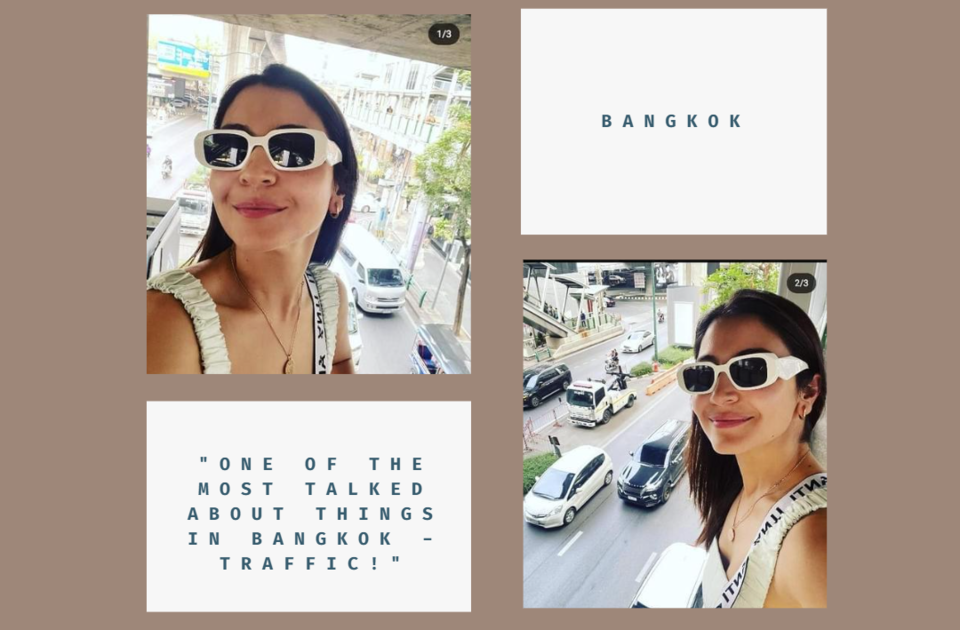 Morning Glory
Also known as water spinach, this veggie is popularly known as Kongkang or Ong Choy in Southeast Asia and is a must try when you are headed to any of the Southeast Asian countries. The most popular form of having it is the stir fried one and some places even garnish with crispy fried finely sliced garlic. Although it's a delicate green, it comes with a hint of bitterness but the flavours and the freshness can be enhanced depending on how its prepared. It does not contain any meat, but it does contain fish and oyster sauce, so vegetarians beware! Ensure you mention "vegan" when ordering this green delicacy. You will find this is every single street food stall in Thailand.
Sticky rice with Mango
For someone who doesn't like anything sweet, this dish kind of blew my mind. Made with glutinous rice that is widely popular among many Asian cuisines. This long grain Thai rice is cooked until glutinous and quite often infused with aromatics and best served hot. You will find this in almost all street food stalls in Thailand. This is also the National Dessert of Thailand and known as Khao Niao Mamuang in Thai.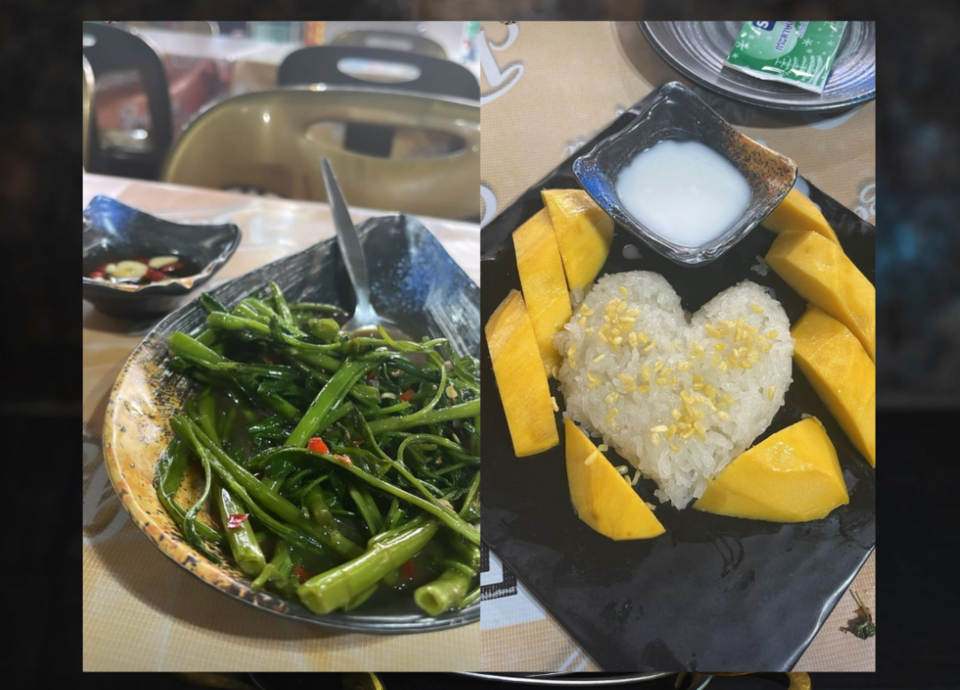 Khanom Chan
Made of tapioca flour, rice flour, arrowroot flour (or mung bean flour), coconut milk, sugar, water, and other natural ingredients, this is a layered sweet that is savoured by everyone (even by me who again is not a fan of either sweet or anything coconutty). In the pictures shared by Anushka Sharma you will find green-coloured cakes which get the colour from "pandan" leaves which are added as optional flavouring and gives a nutty fragrance. And if you want to pick these desserts from the same place that Ms. Sharma picked it up from, then head to "Kaopeenong" which is renowned bakery in Bangkok.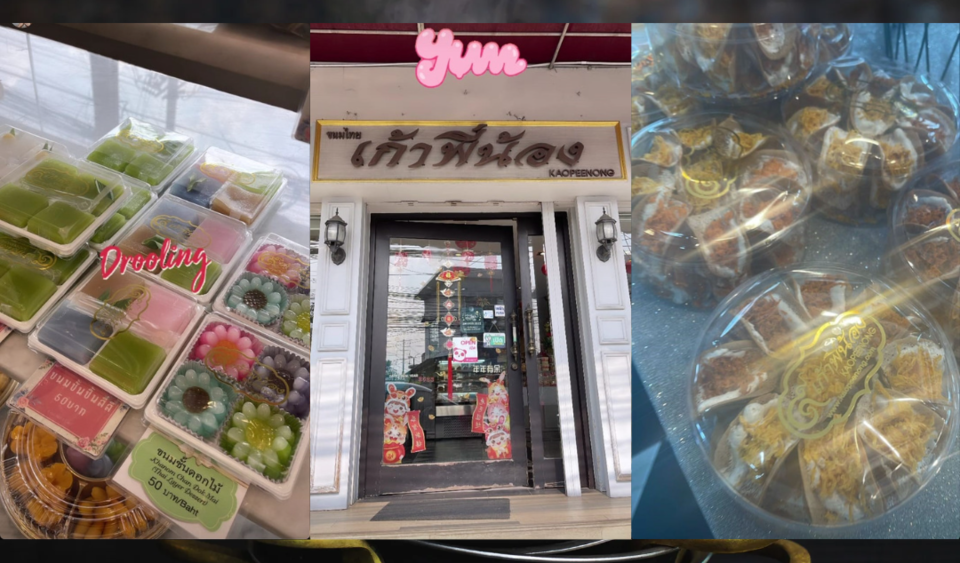 Apart from flavourful food Ms. Sharma also shared the picture of a monitor lizard that is native to South and Southeast Asia and can be frequently seen in Thailand's canals and park. Looking at her photos, it wasn't hard to imagine that she went to all the local places and made the most of her short trip to Thailand.
So, ditch the Indian cuisines when in Thailand (which I know many people head to) and try these completely delish items that you will find literally everywhere.
Think we missed out on something? Tell us about it in the comments below. Or write about it here on Tripoto and earn Tripoto Credits!
Watch travel stories come to life with Tripoto on Youtube!