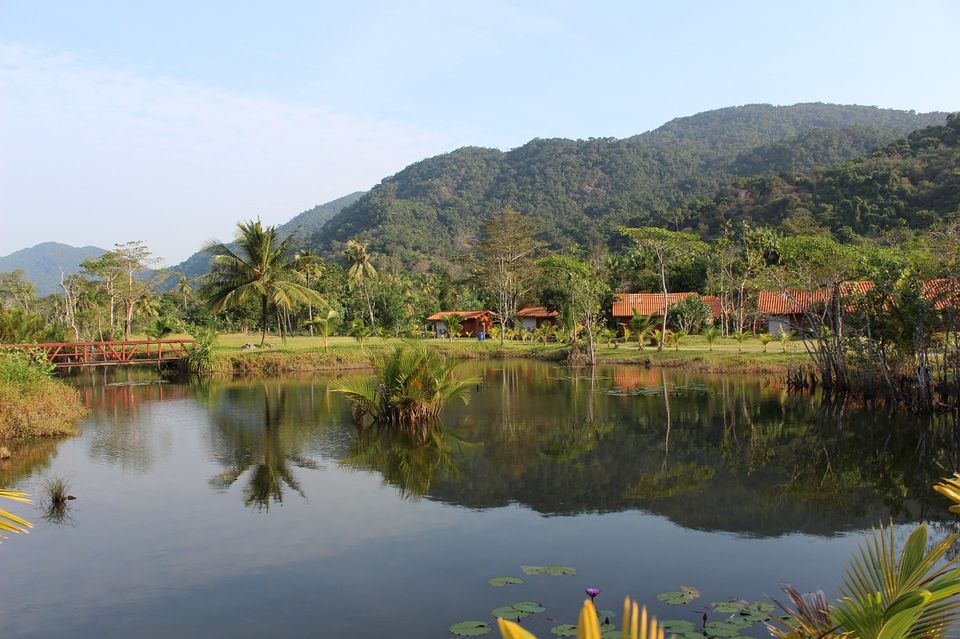 Bangkok, Pattaya, Phuket and Koh Samui are the undisputed stars of the Thailand tourism industry. Each of them has something unique to offer to the tourists. But, the travellers are heading elsewhere. Away from glitzy malls, idyllic beaches and happening nightlife lies another Thailand waiting to be discovered. These untouched parts of Thailand harbour ancient rainforests, pristine rivers, traditional jungle villages, unbelievable karst mountains and a whole 'new' old Thai way of life.
Khao Sok National Park comprises of world's oldest evergreen rainforest and hides soaring limestone mountains, verdant valleys, undisturbed lakes and mammals such as elephants, leopards, tapirs and flying foxes. There are many ways to explore the national park. You can opt for a jungle trek or rent a canoe for a slow paddle down Sok River. You can also take a bird watching tour to spot over 300 species of birds. A boat tour to Cheow Lane lake is a must. Cheow Lane lake with its limestone cliffs surrounded by dense tropical forest is a less-touristy version of Halong Bay in Vietnam. Floating bamboo bungalows in the lake are another highlight.
How to get here: Surat Thani International Airport located 118km away is the nearest airport with direct flights from Bangkok and Pattaya. Surat Thani also has train and bus connections from Bangkok. From Surat Thani you can either take a bus or hire a taxi to the park.
Best time to visit: The dry season, between November and April, is the best time to visit the national park.
Where to stay: Khao Sok Secret Hostel (₹381 dorm bed), Khaosok Rainforest Resort (₹3,196 mountainside bungalow for two).
The Phraya Nakhon cave is a result of a communion between nature and serendipity. The cave consists of two chambers with the ceilings open which allow the sunlight to enter and illuminate the chambers. The sight of sun rays dancing around the chambers is pure magic and one of the rarest sight in the world. You can see prominent stalactites and stalagmites within the chambers along with trees and bushes. The cave and its surrounding area mark the point where the sea, jungle and the mountain meet. Nearby Khao Daeng viewpoint provides 360-degree view of the valley and the sea. You can also camp on crowd-free Laem Sala Beach. Kaeo and Sai are two other nearby caves with impressive stalactites and stalagmites.
How to get here: Pranburi, 50km from Phraya Nakhon, has the nearest train and bus station with connections to Bangkok. From Pranburi, you can hop on pickup trucks (Songthaews) to get to the cave. These pickup trucks run every 30 minutes from 8am to 4pm.
Best time to visit: The dry season, between November and April, is the best time to visit the cave.
Where to stay: Good Hart Homestay (₹2,000), Beach Box at Pran (₹3,171 for double).
Also known as 'The Roof of Thailand', Doi Inthanon National Park is the home of Thailand's highest peak - Doi Inthanon (2,565m/8,415ft). Due to its altitude, the national park is cooler than other parts of Thailand making it an ideal place to escape the heat. The hike to the summit of Doi Inthanon rewards you with stunning views of the endless greenery broken by grey mountains. You can hike to one of the seven spectacular waterfalls in the park or follow trails to spot birds and mammals. The flora of the park is quite impressive as well. Especially, the blossoms of Siamese sakura flowers covering trees in pink during late January and February.
How to get here: Chiang Mai located 90km away has an airport, train and bus station. From there, you can hire taxis to the national park. There are no public transportation options from Chiang Mai to the national park.
Best time to visit: The dry season, between November and April, is the best time to visit Doi Inthanon National Park with an average temperature of 12 Celsius.
Where to stay: You can pitch tents in the camping area near the park headquarters. Camping gears can be rented at the entrance to the campsite.
Have you explored these or other little-known sites of Thailand? Write your own travelogue and share it with millions of other travellers. And subscribe to Tripoto Youtube Channel for stunning videos.