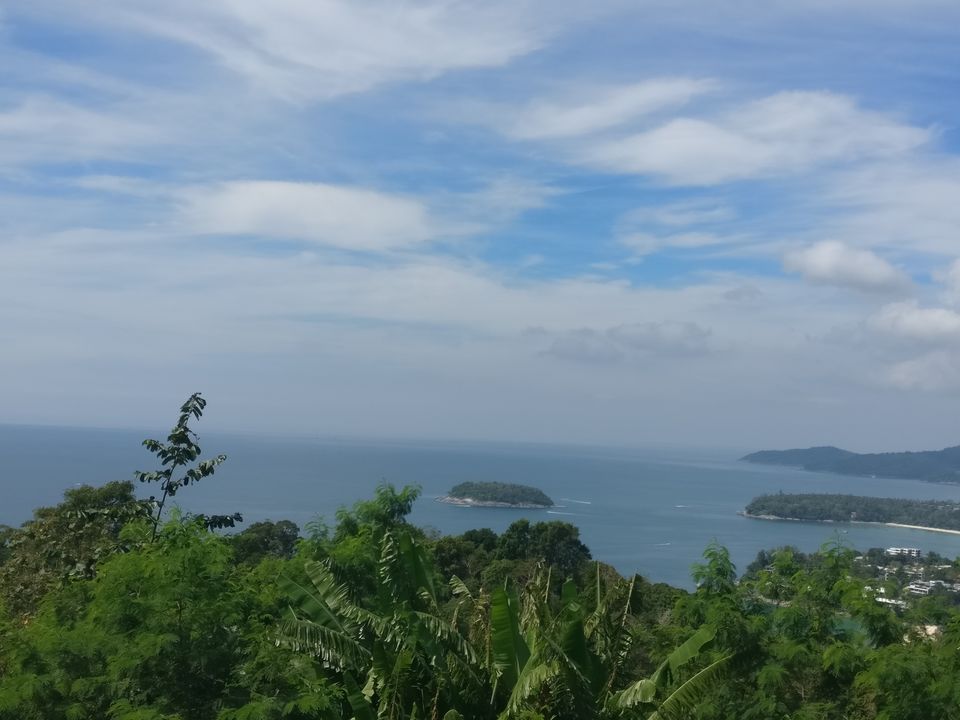 A long awaited 6 days relaxed holiday to Phuket. We purposely chose a hotel near to the beach, as the main attraction of Phuket is its coastline. The most popular beach being the Patong Beach is best known for its calm and beautiful vibes during the day including on-going activities to keep people busy of all ages, like paddle boarding, jet skiing, parasailing etc. Worth mentioning is its vibrant nightlife, filled with drinks and dancing, making it the perfect place to end your day. Walking is The Bangla road which is hardly 500m from the beach, u can actually start walking on the beach and take a turn where the Bangla road starts. Bangla Road actually comes alive once the sun sets. In the evenings, the road is closed for vehicle traffic and converts into a 500 metre festival of bright lights, loud music and lots of alcohol.
We started our trip with Phuket's famous Cabaret Show - Simon Cabaret in the evening. The Musical Ladyboy Show in Phuket is famous for its amazing Choreography and spectacular lighting effects, extravagant costumes, variety of colours and music is worth the time. Daily they have 3 shows 1st at 18.00hrs, 2nd at 19.30hrs and last one at 21.00hrs and its costs around Baht 1000 per person for VIP seating and 800 Baht for normal seating.
Next two days were busy in 2 most famous Island tours from Phuket – Phi Phi Island Tour and James Bond Island Tour.
One day we decided to see the city and opted for a city tour, it included various dentations like honey bee farm, The Big Buddha, along with photograph with monkeys and baby elephants. The best part about the city tour was the view points that highlighted the trip. We visited Karon Viewpoint and Khao Rang view point followed by Promthep Cape.
Last day was at lesuire when we decided to visit the famous weekend market in Phuket and shopped out hearts out with amazing deals and funky Thailand stuff. The Market opens at 4 pm onwards uptill 9pm and one can see a lot of local and foreign people shopping everything.
To sum up an amazing island to enjoy once in a lifetime. And then wish to go again...