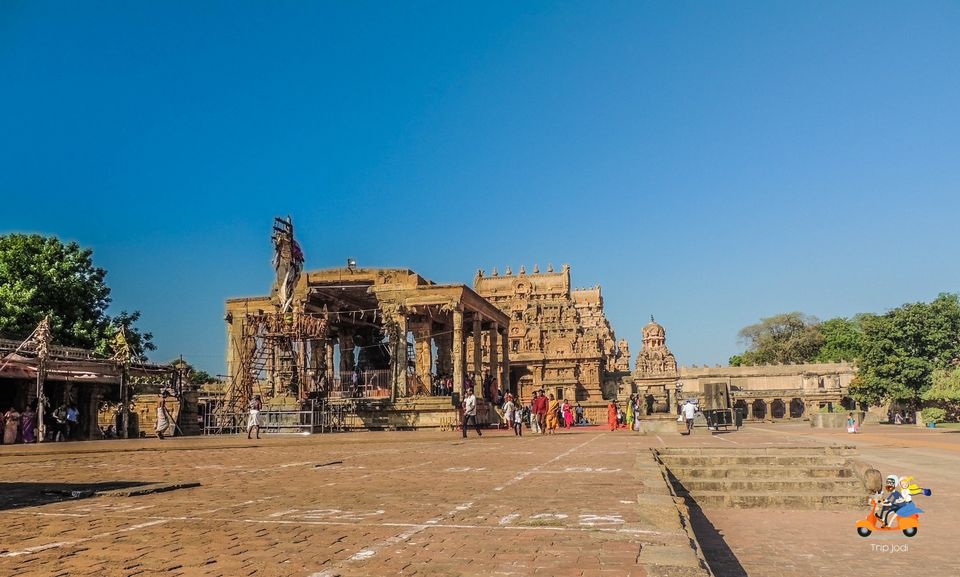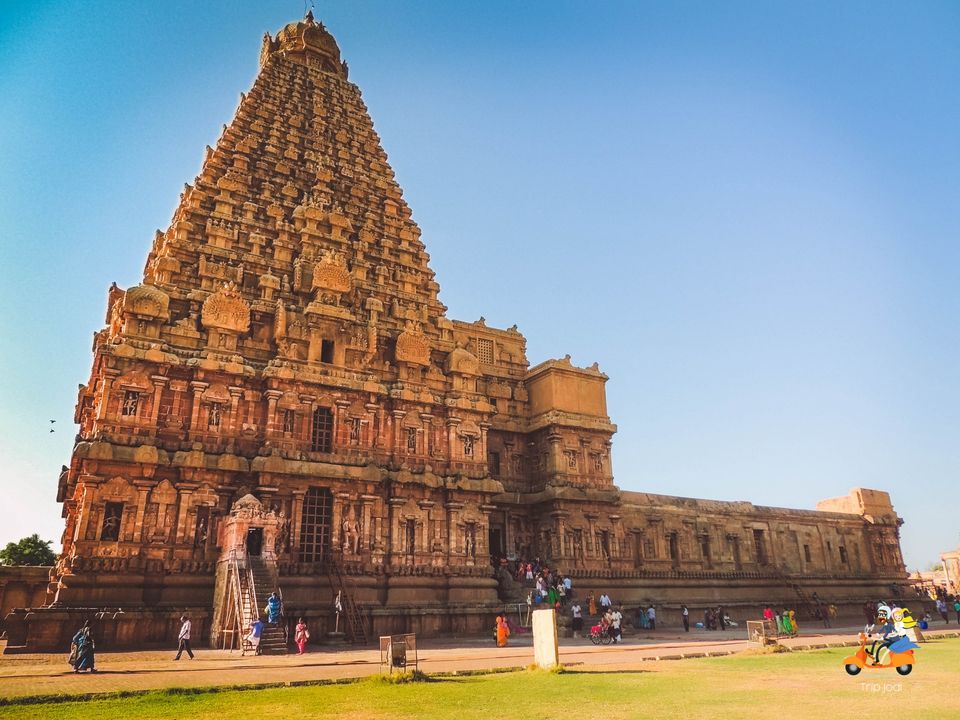 Thanjavur, an ancient city with many architectural footprints of Chola Kings. Now its declared as UNESCO World Heritage Site. In Tanjavur we could see the prosperous past architectural legacy of Chola dynasty. The Brihadeshwar Temple, dedicated to Lord Shiva, was built by King Rajaraja I in the 11th century to celebrate a military victory. The temple is a tribute as well as a reflection of the power of RajaRaja Chola I.
Architecture is a dangerous mix of power and importance.
Yeah !! The Brihadeshwar Temple is a tribute as well as a reflection of the power of RajaRaja Chola I.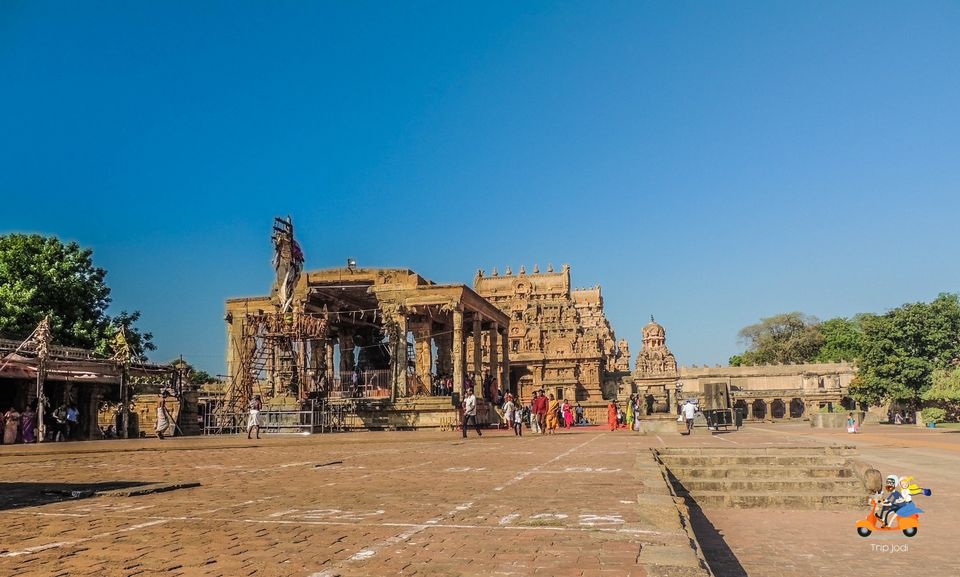 Tanjavur Brihadeeswara Temple is an engineering marvel built 1000 years ago.It's one of the most amazing buildings in India. It's 10 times taller than anything built before it, and not only is it huge, but it's made of granite, one of the hardest stones in the world. The most interesting part of the temple is shadow of the temple never falls down on noon.
Architecture is a visual art and the buildings speak for themselves. - Julia Morgan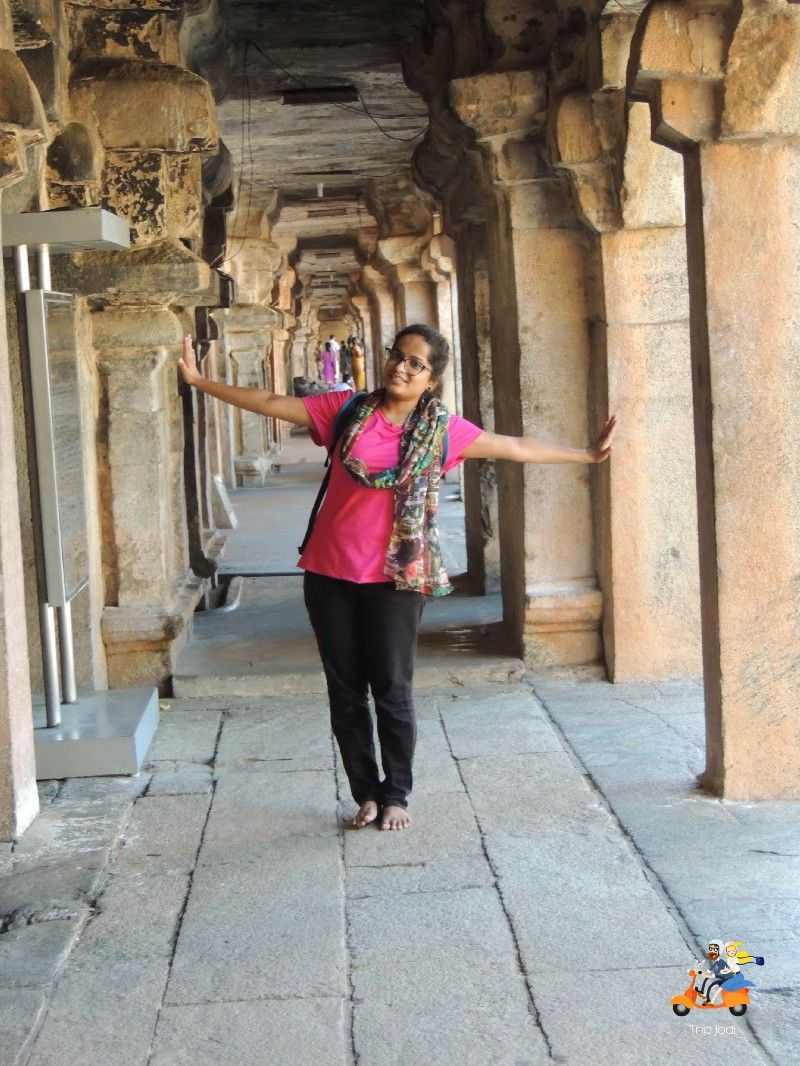 Walking through the corridors of the temple we could find the walls of the temple show the last signs of Chola wall paintings in faded colors. It is a wonder that they have survived for so long.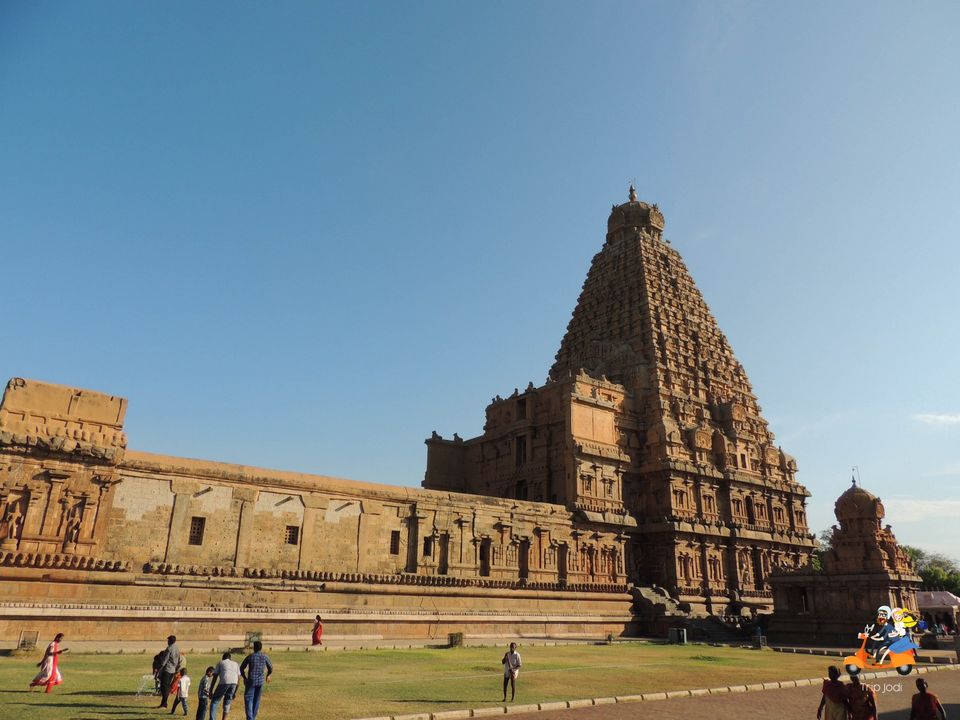 The temple is a remembrance that we had a glorious past in technology and aesthetics, far better than the developed nations and now its extremely preserved. This structure shows our rich Indian ancient tradition and engineering that is still unchallenged. Each carvings is worth admiring of all the time you spend there.
The carvings on the granite walls which have no colour, which make us to focus on the details of the carvings, the amazing proportions and artistic work.
On the walls, we could find lengthy manuscripts which had letters similar to malayalam and tamil letters.
Its really a thought to wonder that before 1000 years our ancestors had such a wide excellence in Science, Art and Literature. Unfortunately they tries to teach us may failed, the manuscripts reminded us they had a try.
All should be here at least once in there life time to enjoy this great architecture.
Visit this temple in the morning to have an amazing view, mornings and evenings are the best time to visit as the city is generally humid.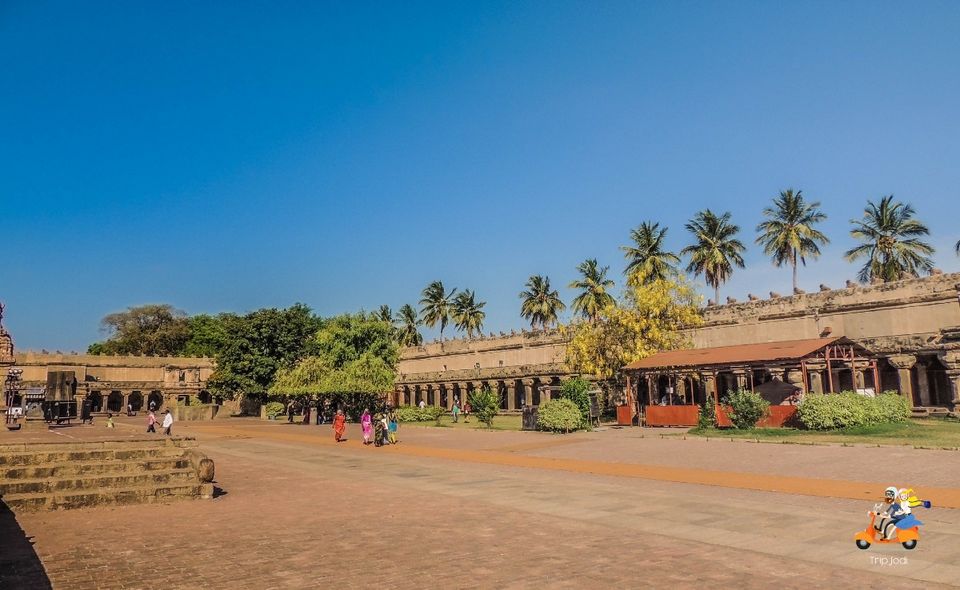 Temple Timings : 0600-1230 and 1600-2030 IST.