On board All Nippon Airway's Tokyo bound flight, the first 'Hindu' meal I was served, had…. You guessed it right- meat. If nothing else, this was the harbinger of what to expect in the next ten days spent in this beautiful country called-Japan.

A large population in Japan does not speak English and the concept of being 'vegan' or 'vegetarian' is foreign to them. The limited understanding of English can make it extremely difficult to ask for and find food which does not contain fish or meat. Even in packed foods in Japan, all the description is written in Japanese, leaving you at the shop owner's mercy to find out if it is vegetarian or not.
But, I ain't complaining.
Here is what proved to be my holy grail to find vegetarian food in a land where fish and meat are part and parcel of the staple food.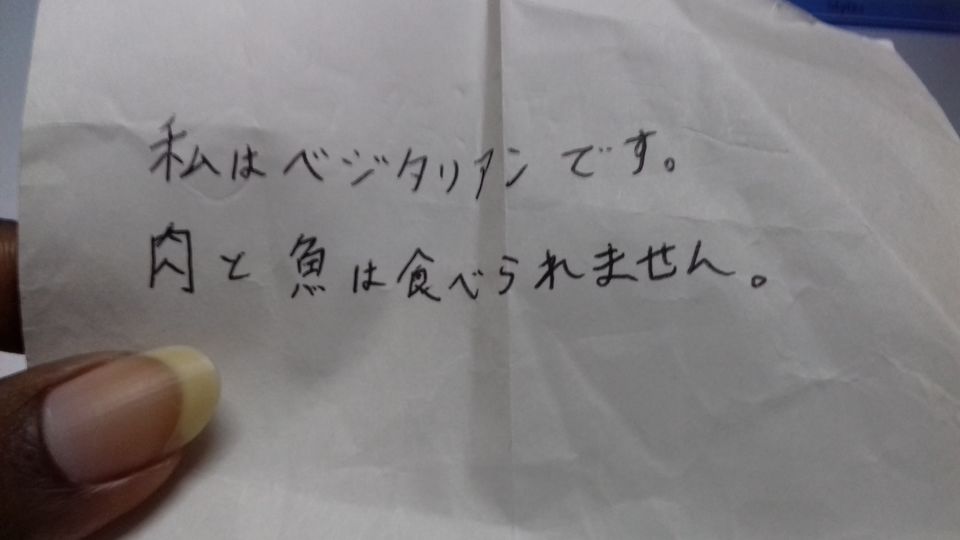 The staff at my Tokyo hostel was kind enough to write me a note which reads' I am a vegetarian. I do not eat fish or meat.' Now, that we are well equipped with a note and ready with our sturdy shoes to walk miles in the search of food, let the adventure begin.
Vegetarian in Japan is a three part food series- the first one listing all things sweet.
For your sweet tooth
These sweet brown colored delicacies- soft bun on the outside and filled with delicious beans jam in the inside.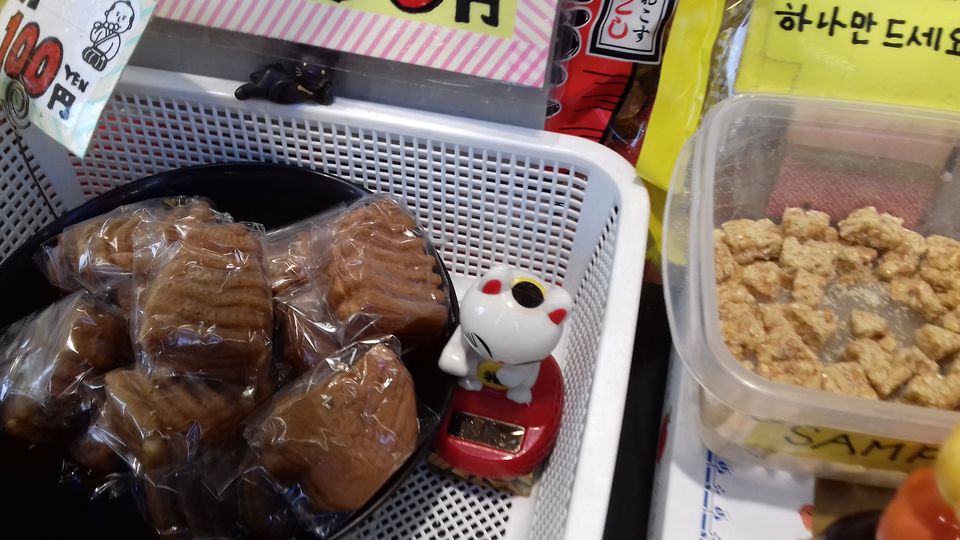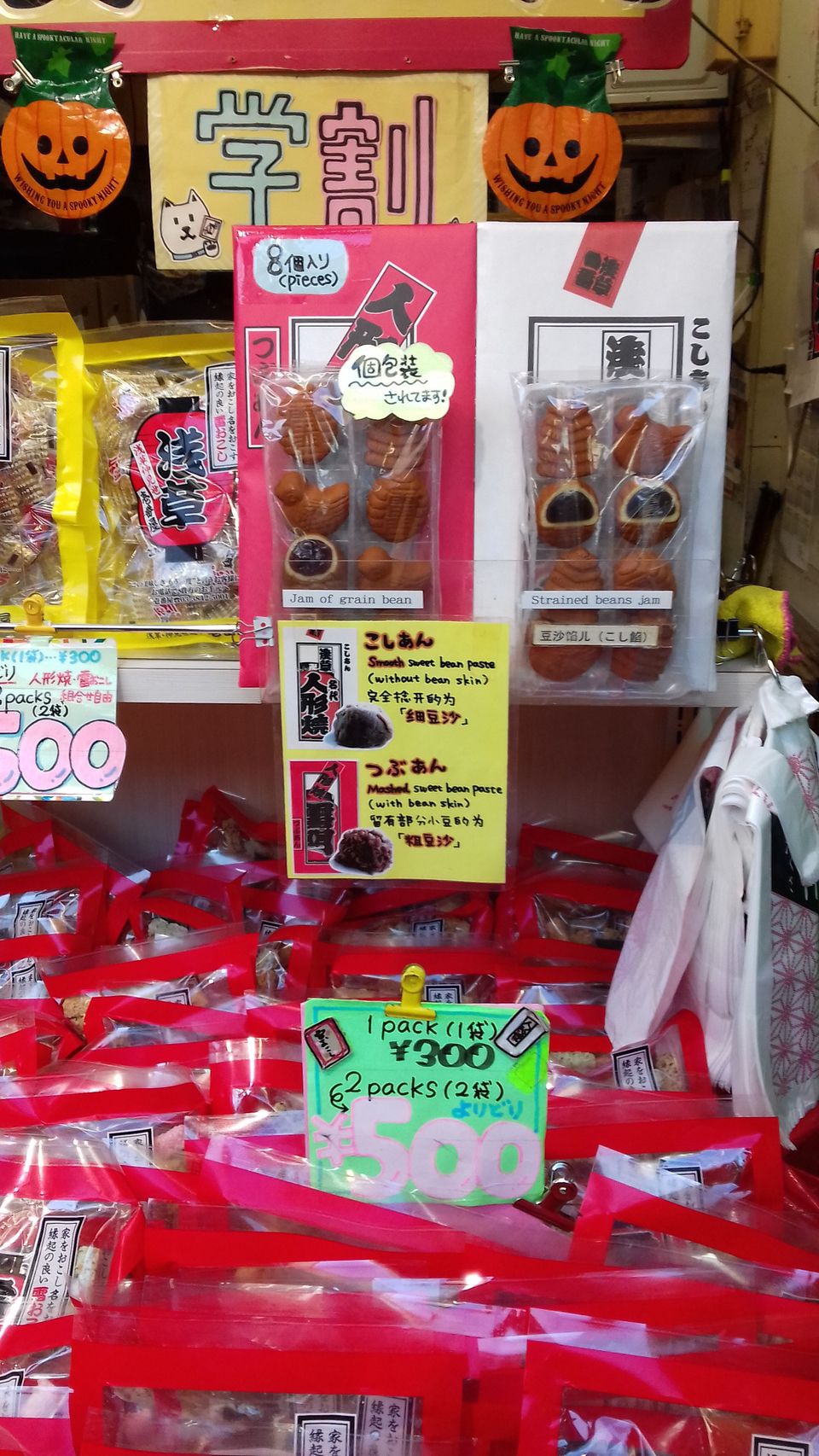 Find them sold at the stalls put up in the temple lanes of Asakusa in Tokyo.
Pro tip: Locals in Japan do not eat while walking on the street, so if you buy something at a shop or stall- ask if there is a place you can stand and eat. There would definitely be one.
More brown colored delicacies- this time filled with pure sinful fresh white cream in the inside. Notice the cute little panda and other character designs made on these tiny delicacies. Found these at Lotteria, which has outlets across Tokyo.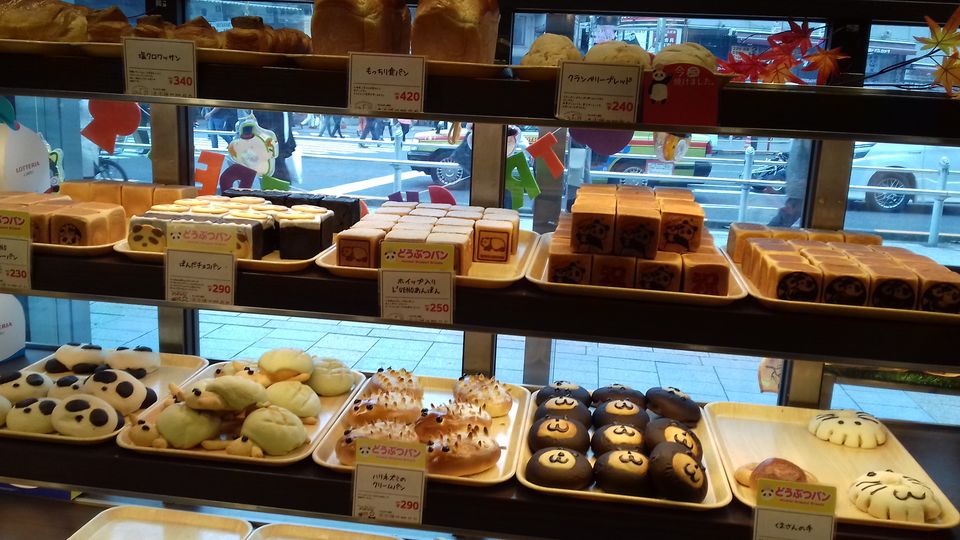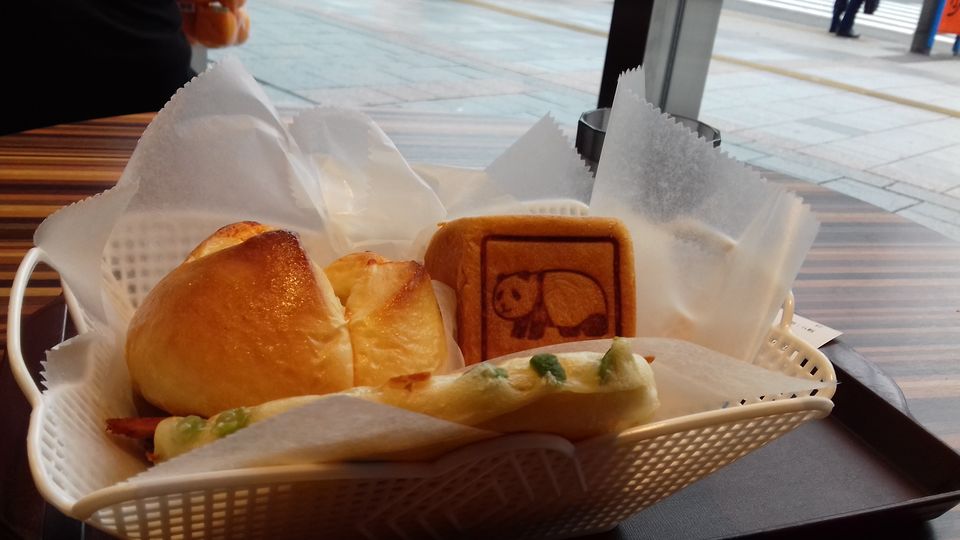 Japanese –style croquette
This shop in Takeshita street in Tokyo means serious business. You stand in a queue, the staff works swiftly and efficiently like a machine- with sole dedication to fill these croquettes with fresh cream. The outlet likes to focus on work and has disdain towards distractions like photography. I do not remember the shop name, but you just cannot miss it once you enter the street. In addition to these croquettes, the street is filled with eating options- including ice-creams and various types of gummies.
Green Tea Macha flavoured softie and kitkats

In Japan, you can find almost everything edible with a green tea flavor- so do not miss to try green tea flavoured softies, macha flavoured kitkats, macha flavoured desserts and a long list of other stuff.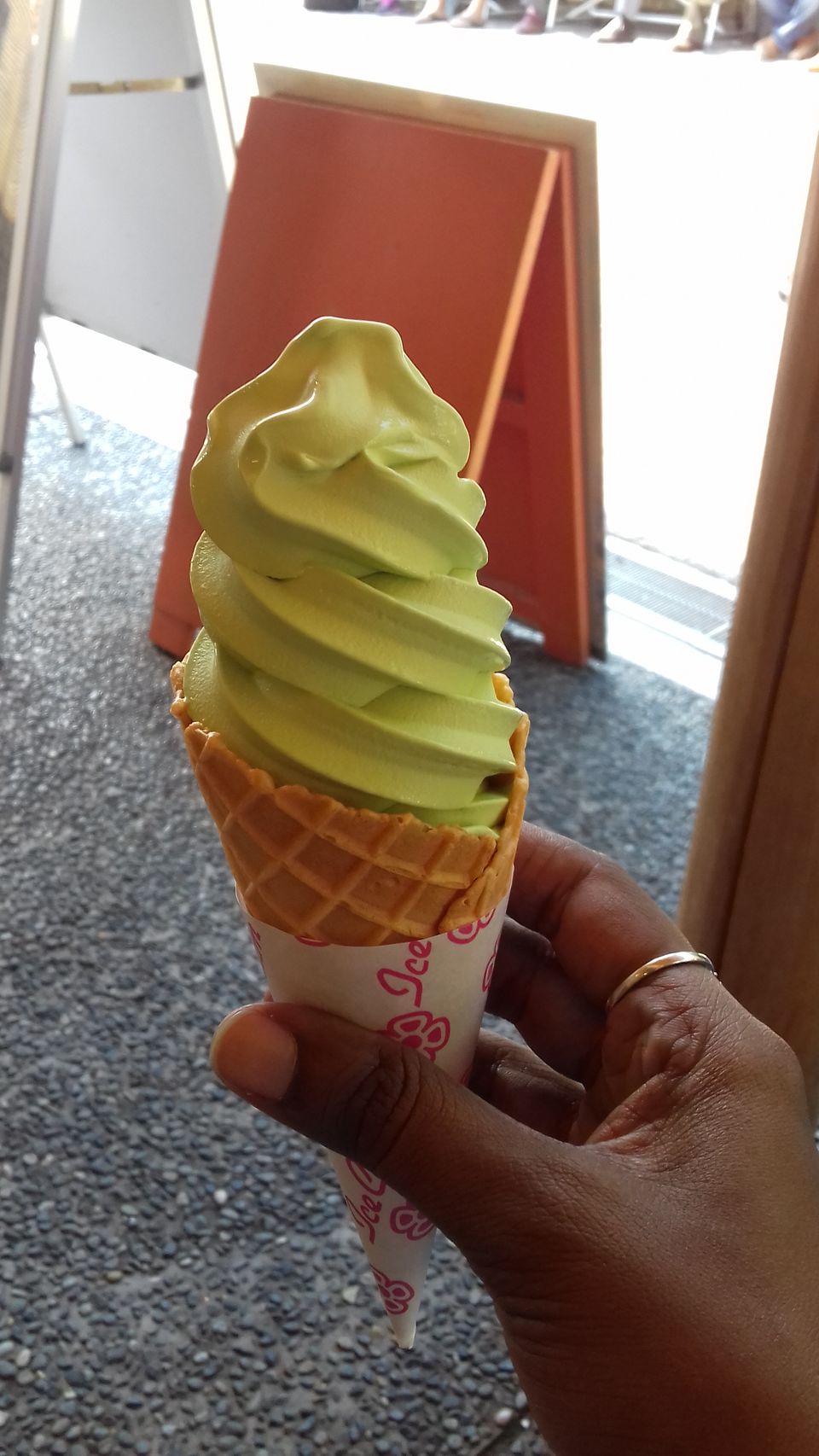 This one I had at an outlet in Kyoto- and it was pure bliss and huge enough for me to take a good 25 minutes to eat it with love and all my attention- other things in life can wait.
Fresh fruit smoothie
When at Kawaguchiko station in Fuji do not miss this food van named Farmer's blend. A food van dedicated to sell local fruit smoothies. I tried the one called kiyo, made from a local pear fruit.
Vegetarian in Japan is the first part of my new travel series on Japan- documenting the food, people, nature, beauty and culture in the land of the rising sun. Vegetarian in Japan, will also have two more parts soon- meals and munchies.
Disclaimer: I often hear how people are inspired by various travel blogs and wish to pack their bags and go travel. If any of my blogs does the same to you, I request you to read up on what I think about travel and how to afford it responsibly, here is the link https://tinyurl.com/yd5aa62y