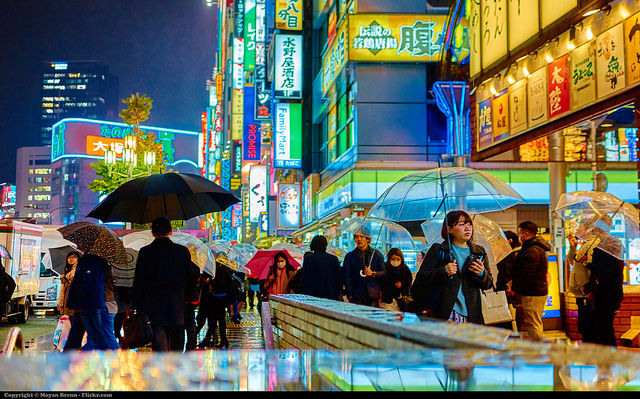 Tokyo is the largest city in the world yet you can see it all in just one morning.
Climb the 600 steps or take the elevator of the world's tallest self-supported tower, the Tokyo Tower, gaze down and there you have it, the whole of Tokyo (and if you've got lucky with a clear day you'll see Mt. Fuji too).
If that was enough however, not only would this whole article be a massive waste of time but it wouldn't be doing justice to one of my absolute favorite cities.
So assuming that you have more time than just one morning in Tokyo (which I really hope that you do) then be prepared to fall head over heels in love with this city.
Even if you're a broke backpacker, you can still experience your own love affair.
Japan is left off from many a backpackers list because they think it's too expensive. And whilst compared to other Asian countries yes this is true, it's still possible to visit Japan on a relatively low budget and it definitely should not be missed!
What's great about Tokyo, besides, well everything, is that it's managed to strike the perfect balance of crazy and futuristic and calm and traditional. What's more, where else in the world can you see games arcades full of business men in suits, adult women in schoolgirl outfits, hamburgers in the shape of a panda and eat the best sushi you'll ever eat at 5am?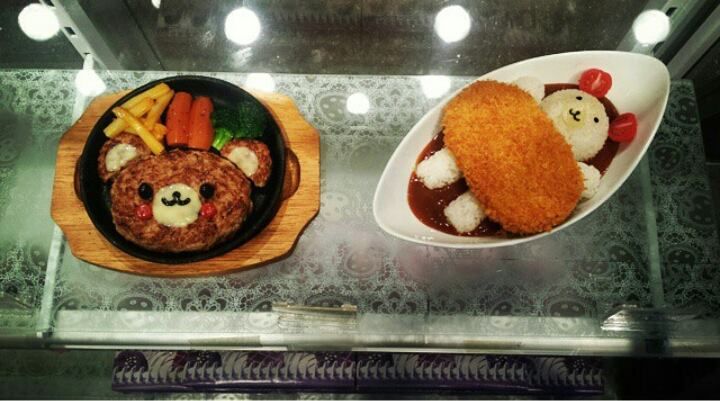 Getting Around
Tokyo has two main airports; Narita Airport and Haneda Airport. From Narita Airport, for a cost of 3000 YEN (2000 rupees), or free with the Japan Rail Card (JRC) (more details to follow), and 90 mins of your time, you'll be in the city centre. From Haneda Airport it's 410 YEN (270 rupees) and 15 minutes.
The Tokyo Subway is the easiest and most efficient way of exploring Tokyo. Consisting of 285 stations across 13 different lines the thought of using it can be quite daunting. Fear not however, it's very user-friendly and all signage has an English translation underneath and with lots of comical graphics and signs it can be very entertaining to use.
The Yamanote Line runs a continuous loop around central Tokyo stopping at all the major stations. Everywhere I wanted to visit was located on this line and you can pick it up going in either direction. Single journey fares start from around 130 YEN (80 rupees).
Being prepared could save you a lot of money
If you're planning to continue your travels outside of Tokyo then it's worth getting a Japanese Rail Pass (JRP). These passes are available exclusively for tourists from outside of Japan and must be purchased before arrival in Japan. They aren't available to residents of Japan and you can't buy them once you've arrived. Also, if you have a JRP then you can ride the Yamanote Line for free!
Things to see and do
Start your stay in Tokyo in the district of Asakusa. Here you will be transported back in time to get a feel for traditional Japan with its array of old Buddhist Temples, shrines, gardens and narrow shopping streets brimming with traditional gifts and local treats.
The main attraction in Asakusa is Sensoji Temple, Tokyo's oldest and most famous temple. It's open from 6.30am-5pm every day and is free to enter.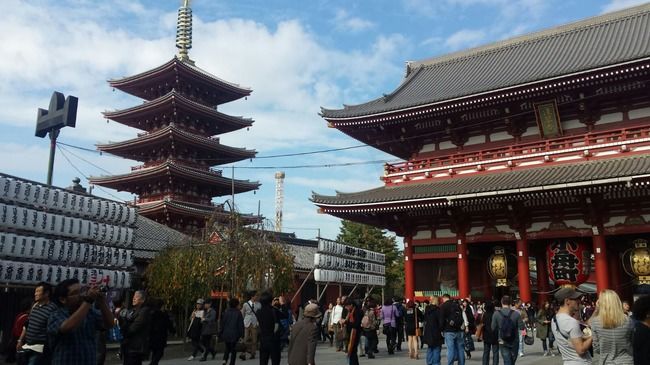 Asakusa is also Tokyo's oldest geisha district, so you're bound to spot a geisha shuffling her way down the narrow streets.
Whilst you're in the area, be sure to cross over the River Sumida for a visit to the Tokyo Skytree, a TV broadcasting tower that has a number of observation desks where you can catch spectacular views of Tokyo. Entrance fees start from 655 rupees.
Don't leave Asakusa without a visit to the 24-hour big discount store Don Quijote. It's fun and it's full of random things that you had no idea actually existed. Be sure to pick up a bag of Macha Green Tea flavored KitKats!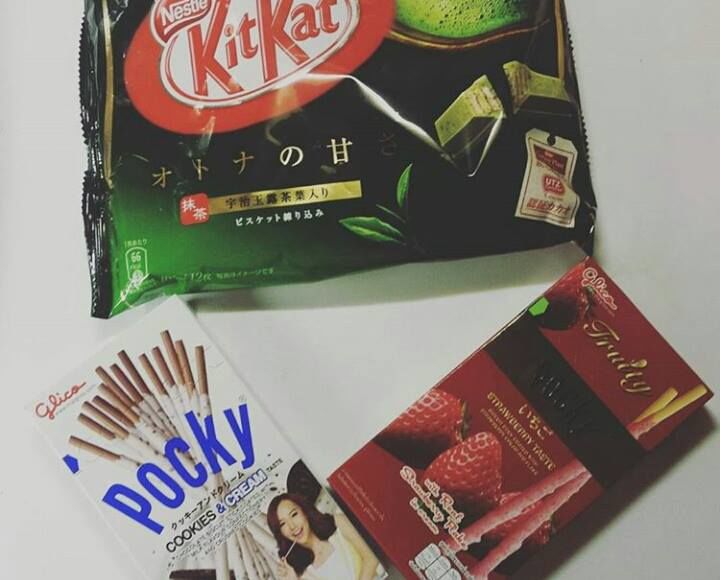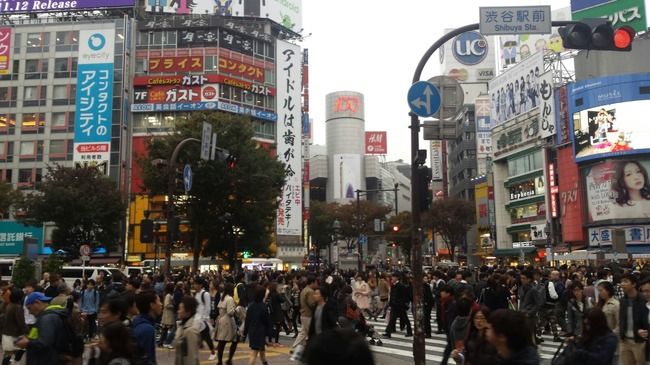 After a day in ancient Japan, catapult your way back into the 21st Century by starting your second day in the district of Shibuya dodging humans at the world's busiest crossroad, Shibuya Crossing. If it's too early for such physical contact find a spot to sit or stand and watch as the traffic lights go red and hundreds of busy commuters bolt across in every direction. You can even get a cool birds eye view of the scramble from the Shibuya Hikarie, located just East of Shibuya metro station.
Even if shopping is not on your to-do list, a wander down the world famous Takeshita Street in Harajuku (just one stop on the metro from Shibuya) will have you fighting the urge to buy things that you'll never actually use but you just want because they're awesome. Make sure you get your picture taken with a Harajuku Girl or get involved in the action yourself by dressing up as one of your favorite Comicon or Anime characters.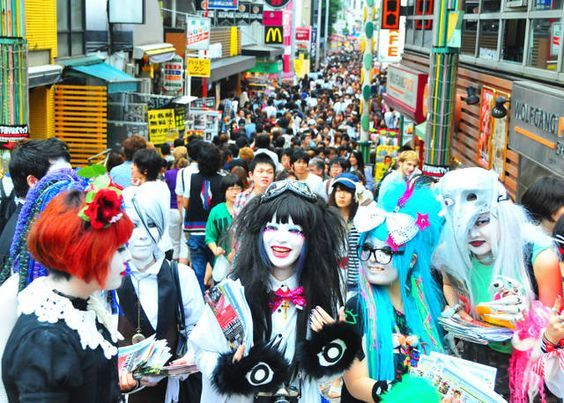 If the excitement of Harajuku leave you craving some zen, head to Yoyogi Park which is located just next to Harajuku station. It's particularly beautiful during cherry blossom season (at the end of March and the beginning of April) and during the Autumn (September to early November).
If this is your last day in Japan then you really must take a day trip to Mt. Fuji and the hot springs.
The best way to visit Mt. Fuji in a day is via Hakone using the Hakone Free Pass (HFP)which allows you to use the buses, trains, boats, cablecars and ropeways in the Hakone area.
You'll need to set of early so I recommend catching the Odakyu Express Train from Shinjuku to Odawara at 9am (all included with the HFP). From here you can jump on the Hakone Bus to Hakone-Yumoto station followed by the railway to Gora. By now it will be around midday so you might want to have lunch in Gora. If you consider yourself a bit of an adventurous foodie then try the local delicacy of 'black eggs.' Just remember to hold your nose!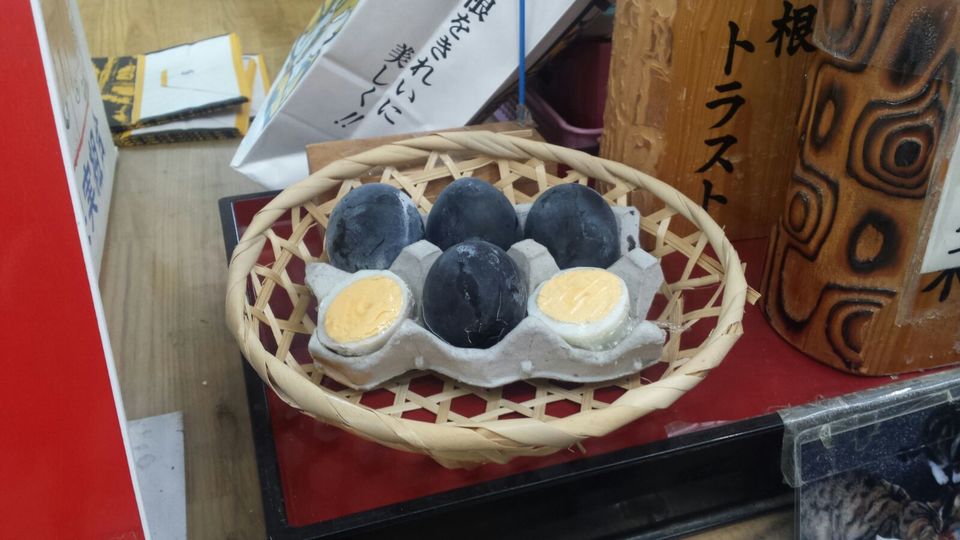 When you're finished in Gora get on the Hakone Tozan cable car and get off at Owakudani followed by the ropeway to Togendai for Lake Ashi. At Lake Ashi jump on a sight-seeing boat to Hakonemachi for great views of Mt. Fuji.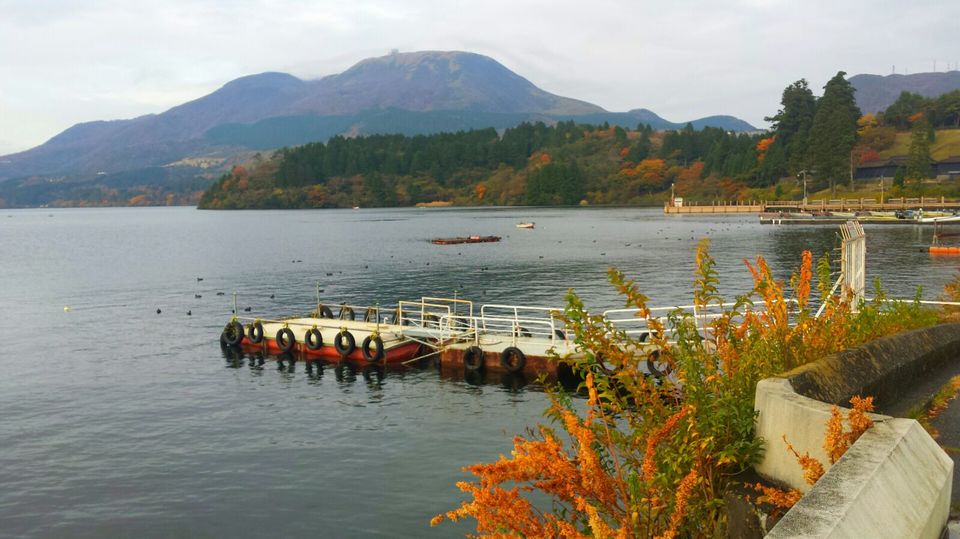 Once you've arrived in Hakonemachi you can catch the Hakone Bus back to Odawara for your train back to Tokyo.
Where to Eat
Okonomiyaki Sometaro in Asakusa offers the whole Japanese dining experience. Remove your shoes, pull up a pillow, seat yourself at a traditional low table and get ready for a chance to cook your own Okonomiyaki (a Japanese savoury pancake). Not only is it a lot of fun making your own dinner, it's delicious too (even if your culinary skills aren't up to scratch). If you've got room left over after, their azuki (red bean paste) pancakes are not to be missed.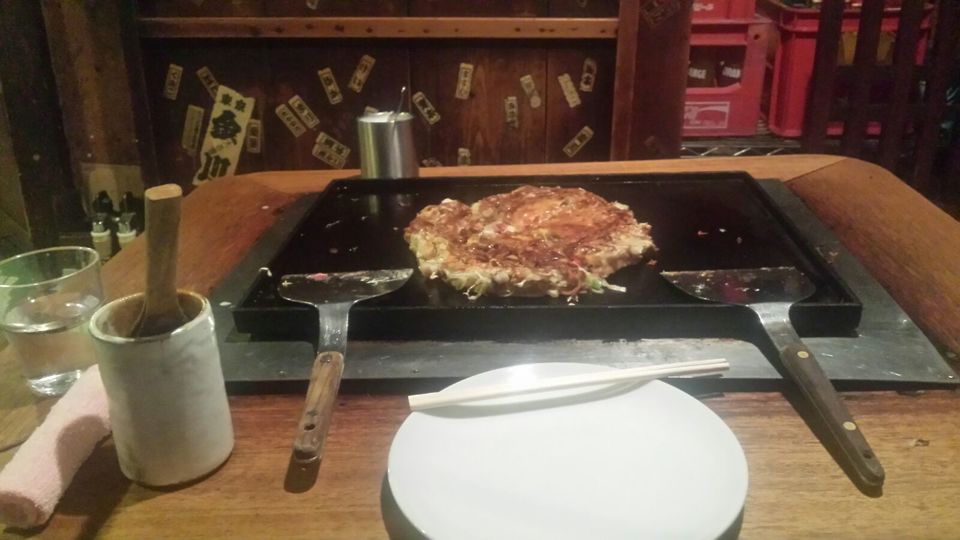 Ichiran in Shibuya is THE place to get some traditional Japanese Tonkotsu Ramen. You may have to wait a little bit (hopefully no more than 30 minutes) but it's so worth it. Cheap, delicious and a great opportunity to perfect your slurping.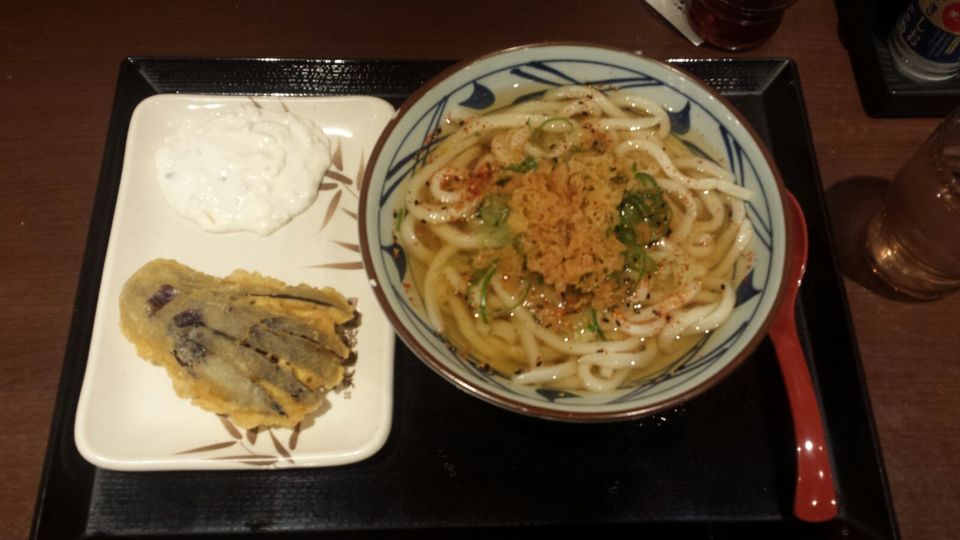 Nothing quite beats a night or 3 in a Ryokan, a traditional Japanese Inn. Ryokan Asakusa Shigetsu is a few minutes from Sensoji Temple and costs around 6000 rupees per night.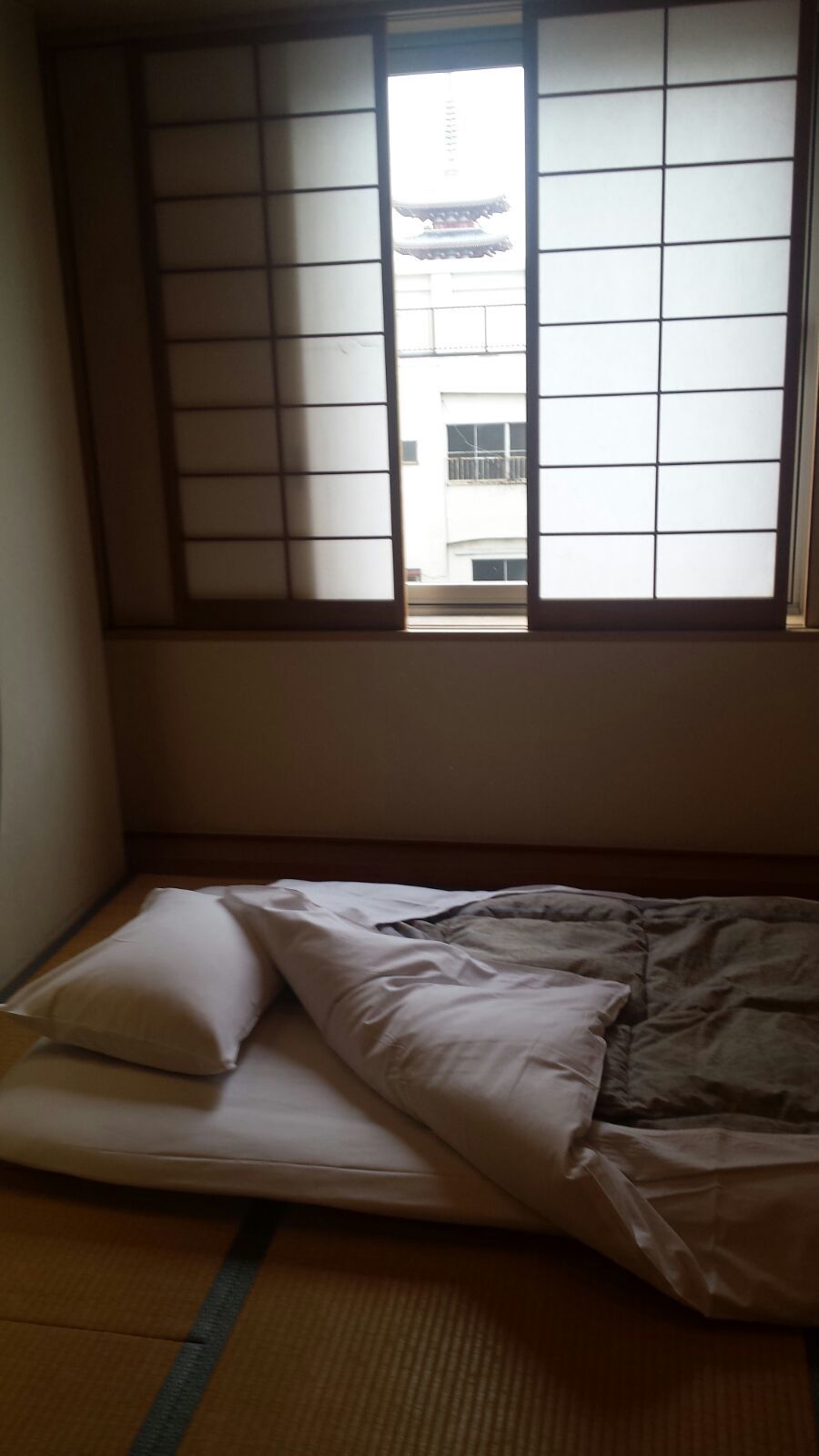 For a cheaper alternative you can stay at the fun and quirky Khaosan World Asakusa Hostel. Dorm beds start from around 2000 rupees per night.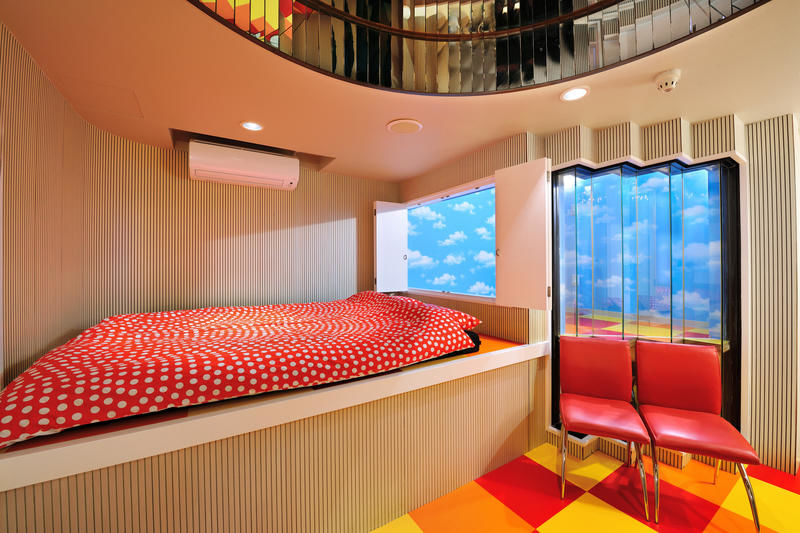 If you're feeling really adventurous try a night in one of Japans famous Capsule Hotels. Prices for a single capsule at Capsule Hotel Asakusa Riverside start from 1100 rupees per night.