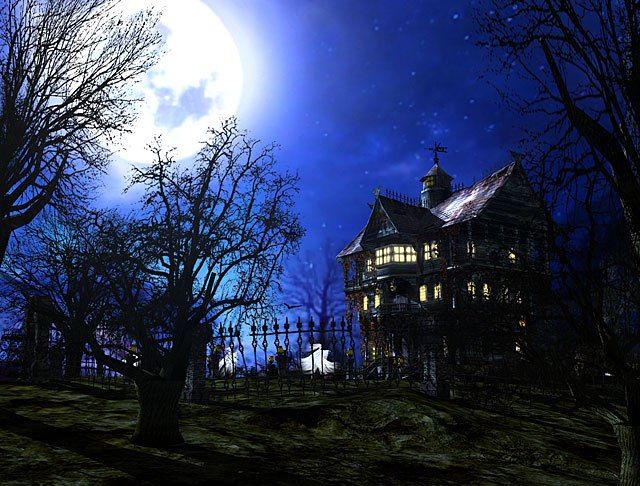 Scary stuff has always thrilled and attracted people towards it. Shimla also has some ghost stories to interest people and add to curiosity of the seekers of truth behind these supernatural experiences related to ghosts and demons. Let us find out some interesting facts and stories about the ghosts that haunt various parts of the Shimla town.
Ghosts and related supernatural activities have been haunting the people of Shimla ever since Shimla became a domestic settlement. These activities terrorize people but still curiosity about them never decreases.
Shimla is not just famous for its beauty and apples, but one more thing and that are the scary ghost stories famous in Shimla. It is a common experience for all the people hailing from Shimla, to be inquired about the ghosts of Shimla. There a number of scary tales that have been floating in the breeze of Shimla from decades. People have sited innumerable experiences that become evidences for such supernatural and unexplainable incidents. Some people believe these stories, some totally condemn them and there is a third category of people who do not totally believe all this but are fascinated to hear about such incidents , enjoy them and then forget them.
Let us talk about some of the famous Scary stories of Shimla-
The ghosts of IGMC, Shimla -
The Indira Gandhi Medical Hospital, IGMC, Shimla , is the largest hospital in the whole of Himachal Pradesh. Thousands of people are admitted and discharged from here every month, some even die . It is said that the ghosts of the people who have died in IGMC, still roam around in the wards , lifts and corridors and haunt people there. The company of the ghosts has been felt by many people who have explained that they have hear some strange voices calling out their names.Some people say that one moment they were alone in the corridor and the next moment they experienced a push on their back which caused them to fall off the stairs . Getting trapped in the scary lift of the hospital for hours and then it suddenly starts functioning. Hearing terrifying noises in the corridors and wards is a very common experience.
The ghosts in the school - CJM, Shimla -
Convent of Jesus and Mary, Chelsea, Shimla, is one of the most famous schools for girls in Shimla. It is too said to be haunted. Friday the 13th story is very famous here, if a Friday coincides with the 13th date of a month, the children are terrified to attend the school and refuse to stay back after school on this day . it is said that on the evening of the Friday the 13th a horseman with no head , comes riding a white horse and offers a rose to a girl, if the girl accepts it , he takes her away , otherwise he kills her. Proofs of this story being true have not been found out but still this rumor continues to haunt the girls there.
CJM, Shimla was a home to orphans at the time of the Britishers , at that time a fire broke out in the dormitory area, many children and caretakers were burnt in that fire . Another story famous in this school is the story of a little girl who was burnt in that fire. It is said that she had a doll and she still asks for her doll from the helpers and sisters in the school dormitories. The children who died in the fire were buried where now the swings area is constructed for students to play.
Ghosts of the IGMC Road -
The forest road that leads to IGMC, Shimla is occupied with many ghosts .There was a man who used to sell oranges on this road in the 1960s . It is said that he died there and still some people have seen him with his basket of oranges, while walking on this road . He doesn't harm anyone though.
The 'chudail baudi' is situated between the part of the Shimla highway from Navbahar to Chota Shimla . It is the place where the speed of your vehicle will automatically slow down , no matter how fast you were driving or how hard you press the accelerator of your car. Many people have seen a lady with long black hair covering her face and wearing a white saaree. She asks for a lift from people traveling especially at night. And even if you don't stop for offering lift she seems to be sitting in the back seat of your vehicle for some time. Some people even meet with an accident due to this distraction.
There are many such scary ghost stories that have been a talk of the Shimla town for decades now. These stories have always been electrifying the people of Shimla and around. It depends on us whether we allow them to haunt us or forget them .
Check out other articles on - The Bhangarh Fort Story , Asia's Most Haunted Place, Bhangarh Fort Incidents , Most Haunted Places in India, Most Haunted Places in Bangalore , Haunted Places In Mumbai , Most Haunted Places in Rajasthan , Haunted Places in Gujarat