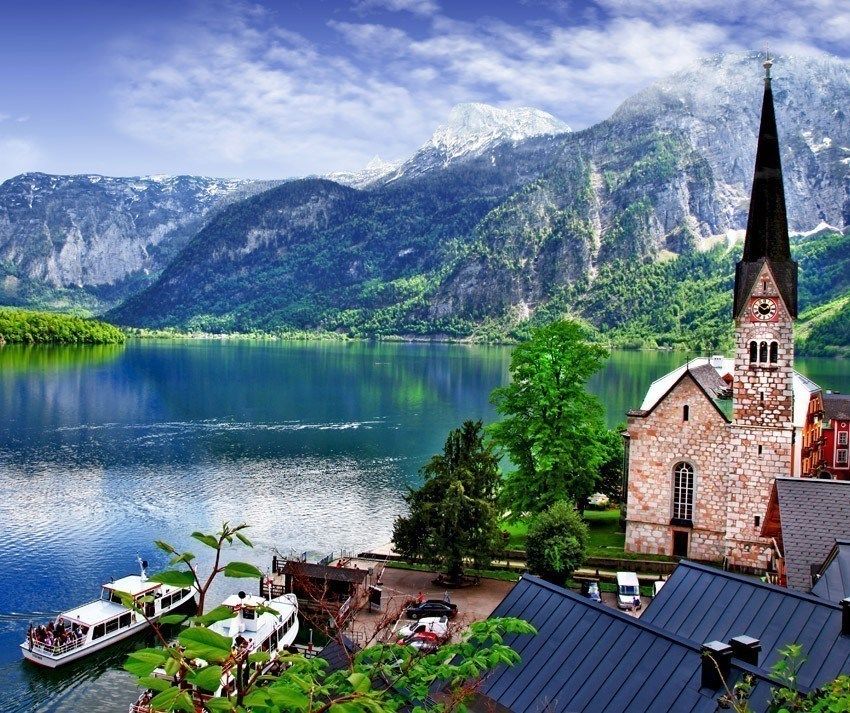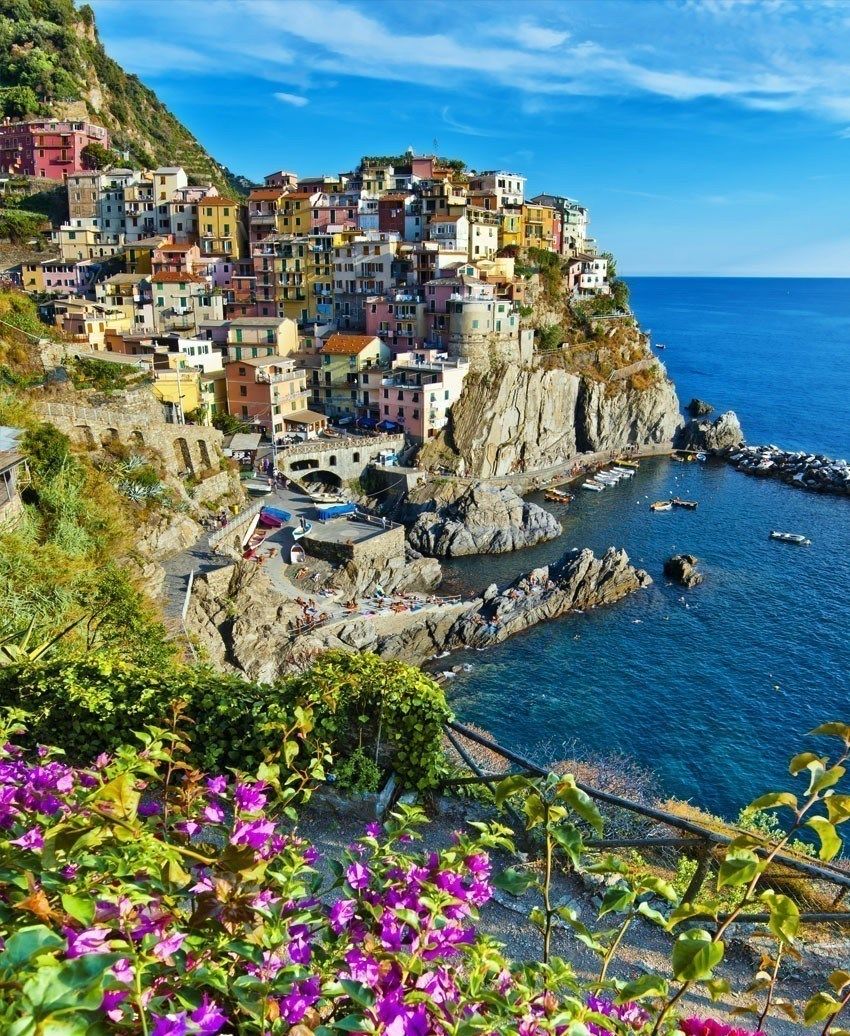 Manarola is a small town and may be the oldest of the towns in the Cinque Terre on the Italian Riviera. Celebrated in paintings by the famous Italian painter Antonio Discovolo. In recent years this village has gained immense popularity and heavily trafficked, especially by Italian school parties and with regular tourists.
How to reach: The nearest airport to reach Cinque Terre is the Cristoforo Colombo international airport in Genoa, after reaching Cinque Terre catch the national railway line Rome-Genoa-Turin which is well connected with other major Italian cities and towns.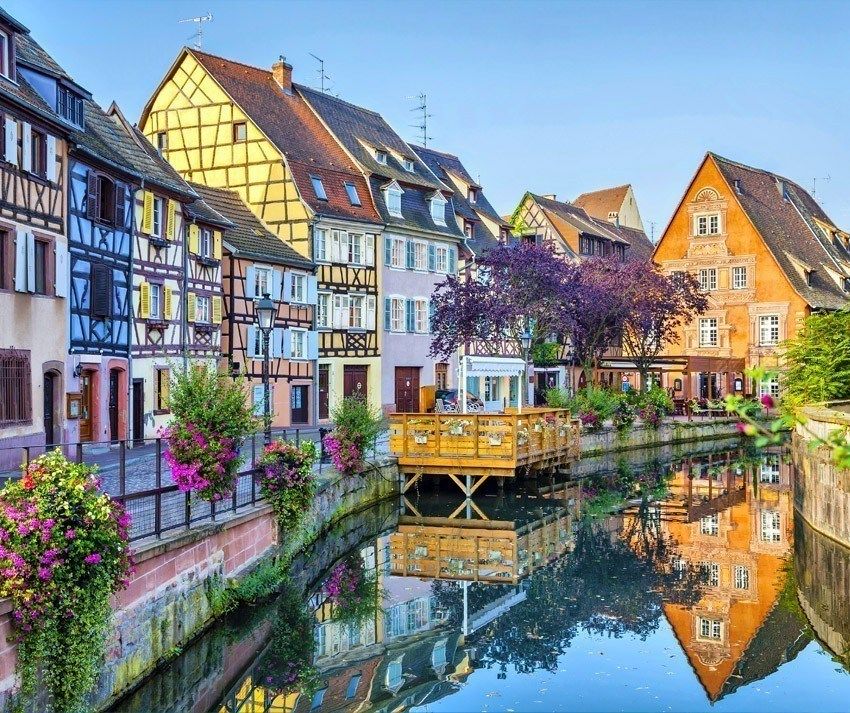 Colmar was founded in the 9th century and a third-largest commune of the Alsace region in north-eastern France. The town is situated on the Alsatian Wine Route and considers itself to be the "capital of Alsatian wine". This vintage city defined by chocolate-colored roofs, narrow cobblestoned alleys, tiny bridges over canals and magnificent churches.
How to reach: The small regional Colmar Airport serves Colmar.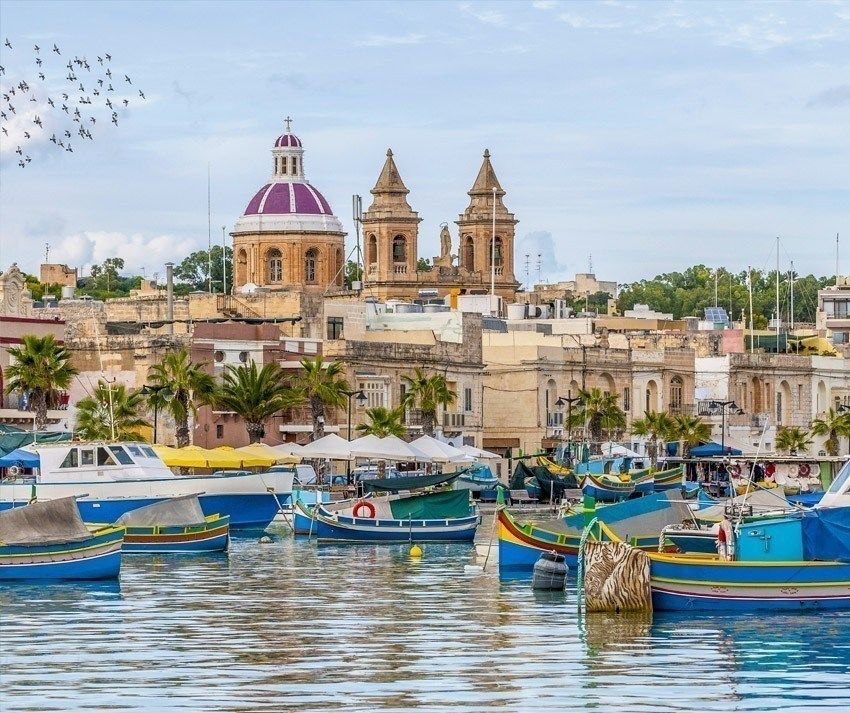 Marsaxlokk is situated in the South Eastern Region of Malta and just 30 minutes away from capital city of Malta. This city is a traditional fishing village in the of Malta. You can easily spot wooden fishing boats called "Luzzu" painted in all possible bright hues of green, red, yellow and blue.
How to reach: Marsaxlokk village is only 6.5 kilometres away from Malta International Airport.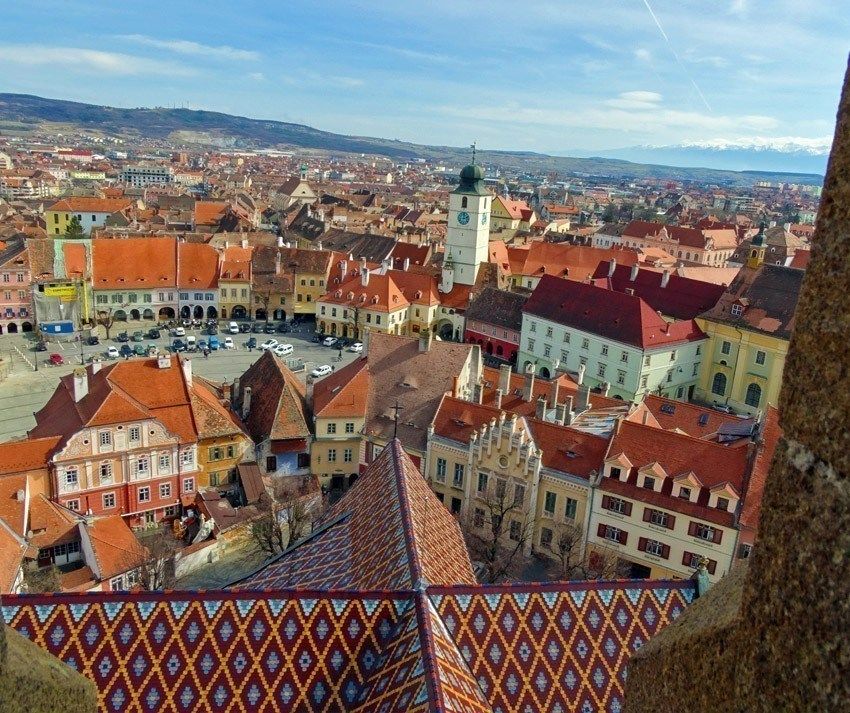 Sibiu is a spectacular town in southern Transylvania of Romania. In 2008 Forbes declare the old city of Sibiu as "Europe's 8th-most idyllic place to live". You can find cafes, operas, festivals, and exhibitions here too.
How to reach: Sibiu International Airport is the one of the most modern airport in Romania, which connects Sibiu to the rest of the world.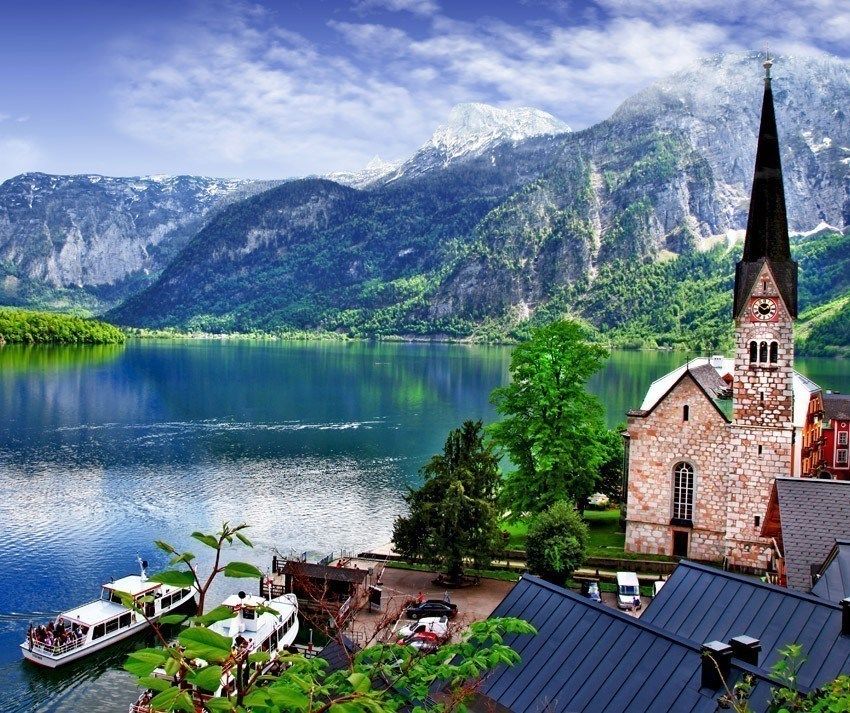 Hallstatt is a market town in the district of Gmunden, in the Austrian state of Upper Austria. You can possibly tour the world's first known salt mine named Salzwelten here. Although, it has been declared as a UNESCO World Heritage Site also.
How to reach: It takes 2 Hours 15 minutes by Bus from Salzburg to reach Hallstatt.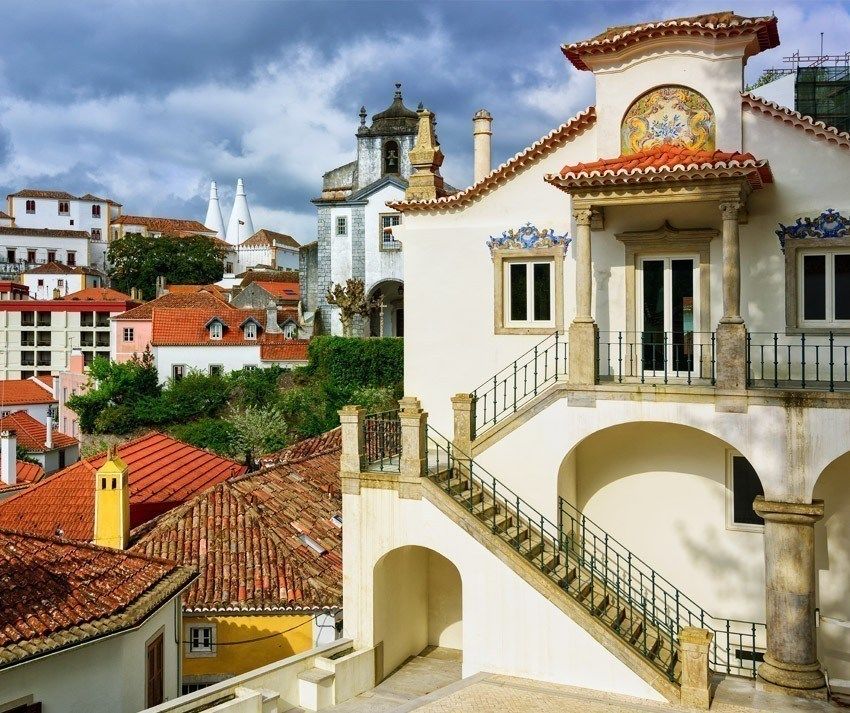 Sintra is known for its many 19th-century Romantic architectural monuments, this beautiful city has become a major tourist centre, visited by many day-trippers who travel from the capital Lisbon.
How to reach: Sintra is 25km to the west of Lisbon and the recommended means of travel is by train.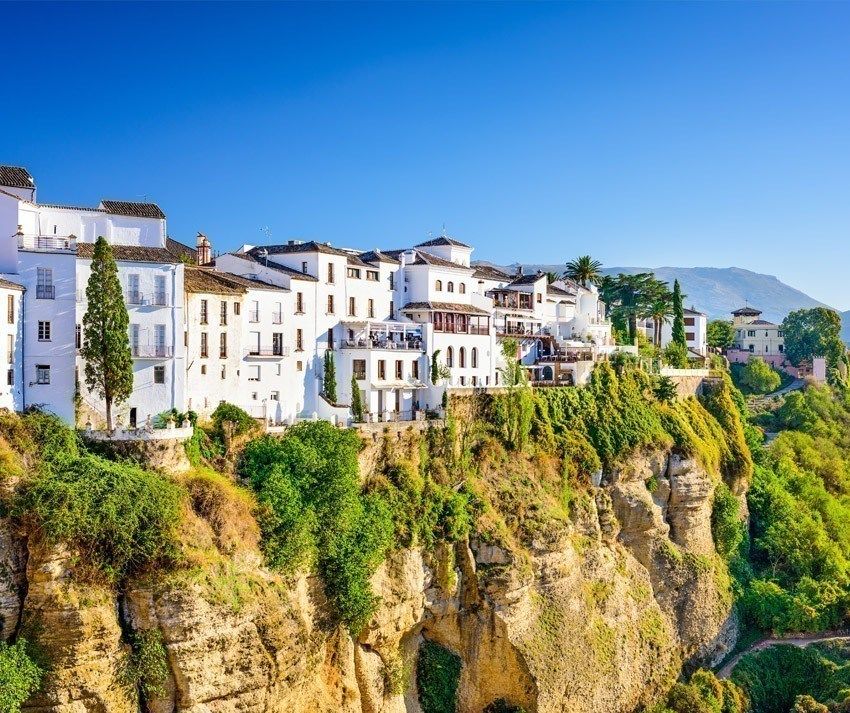 Ronda is situated on mountain top, city in the Spain Malaga province. This beautiful old city is surrounded by mountains. El Tajo Gorge is popular tourist attraction in Ronda, a bridge called Puente Nuevo connect this Gorge to the new town.
How to Reach: To enjoy your journey to Ronda take a bus from Seville, Malaga, Marbella and Cadiz to reach here.
8 Cesky Krumlov, Czech Republic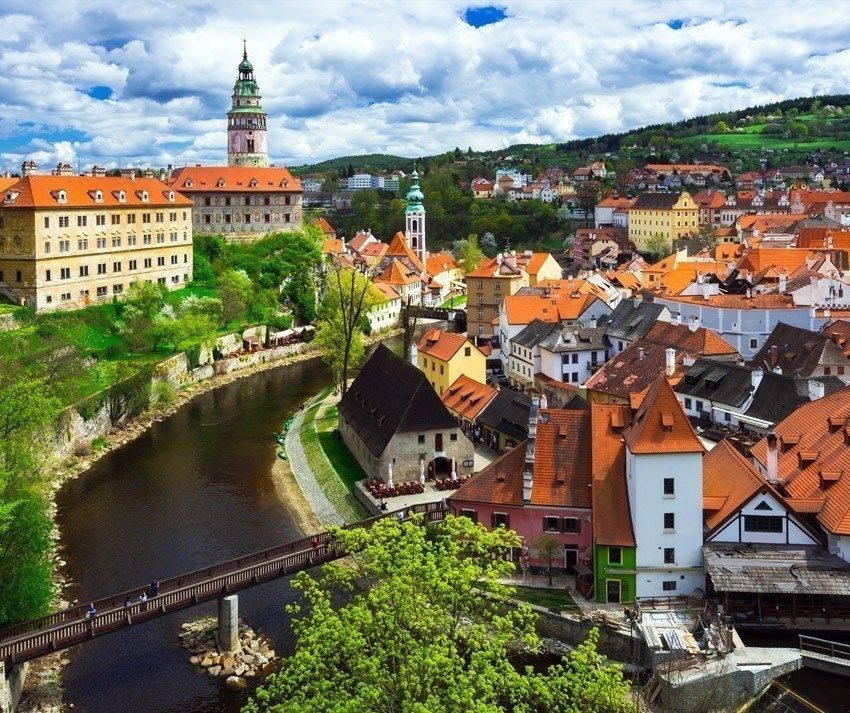 Cesky Krumlov is a town in the South Bohemian Region of the Czech Republic. In 1992 this town has been declared as a World Heritage Site by UNESCO. In Cesky Krumlov you are never to witnesses a dull moment as there are street performers and festivals in every corner of the city.
How to reach: Ceský Krumlov is located about 160 km/100 miles south of Prague. So if you can drive then rent a car and take Take D1 to E55 towards Ceské Budejovice/Ceský Krumlov to reach here,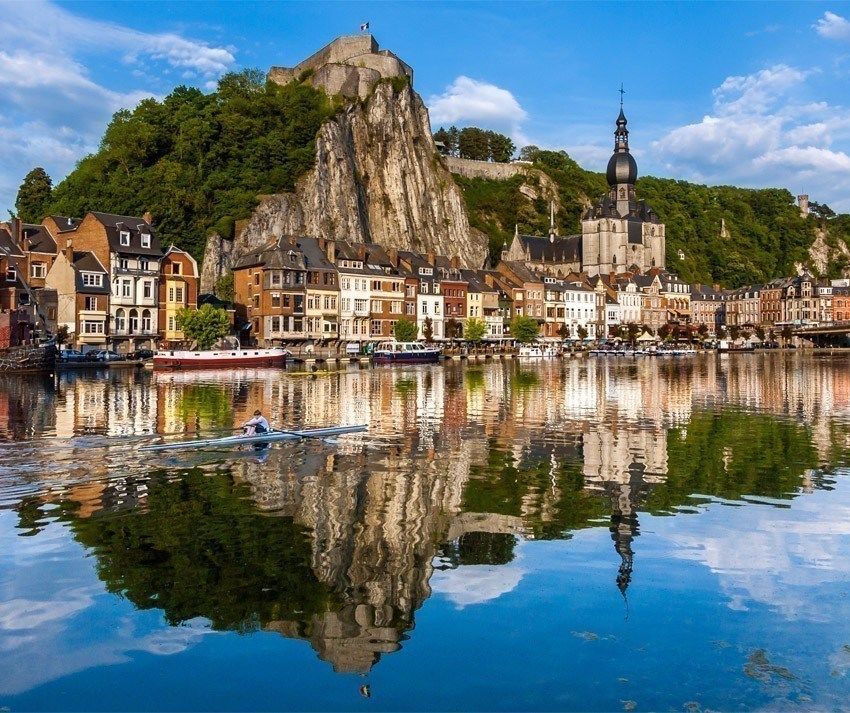 Dinant is a city in Belgium Walloon Region. It's on the banks of the Meuse River and backed by steep cliffs. If you are music lover then you should go and see The house of Adolphe Sax, inventor of the saxophone here.
How to reach: You can take a train from Brussels to Dinant's railway station. Its nearly about a 90-minute ride.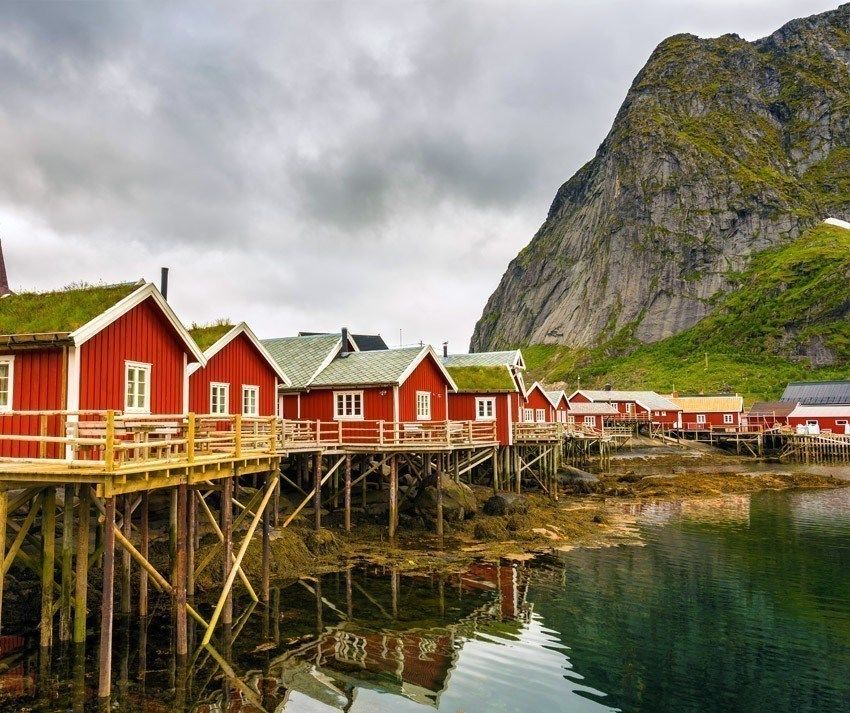 Reine is a beautiful fishing village in Nordland county, Norway. It's located on the island of Moskenesøya in the Lofoten archipelago. You can easily find tiny little homes painted white, red or yellow and colorful boats.
How to reach: There is a daily trains service between Stockholm, Kiruna, and Narvik. From there, you can catch buses to the Lofoten Islands.
Europe is very beautiful, you must visit these above mention places once in a while in your life time. Spare some time and explore Europe with your family.