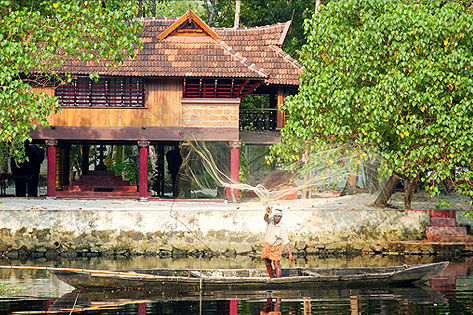 There is a reason Laura Ingalls Wilder said: 'Home is the nicest word there is.'
To think of it, the very sound of the word 'home' brings a delightful sense of warmth in our cold hearts; it evokes the sentiment of belonging, of love and of pleasure. We have all been traveling for years now. We must have begun the whole ordeal with our parents, when we were too small to understand the whole concept of taking a vacation. As we grew up, we grasped the charm of setting out on a voyage in better ways. And for most of the time, we resided in hotels and resorts. At least I did. Then, on one particular vacation, I decided to lodge in a home-stay. Perhaps that's what changed a great deal of my familiarity with a journey.
I'd plainly tell you, home-stays are hands down better than hotels. You know why? Just because:
1. A home-stay is after all someone's home.
That's the biggest reason it is attached to a lot of emotional sentiment which adds on to the sanguinity of travel.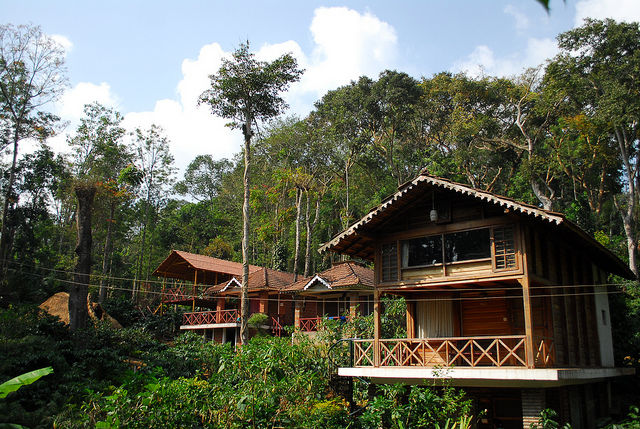 Credits: harikrish.h
2. You get authentic home cooked food.
This is one of the most important aspects for me because you get to eat what the local populace eats on a regular basis. In hotels, the food you get is usually not as bona fide and regional since it is typically westernized to suit the fundamental taste of visitors.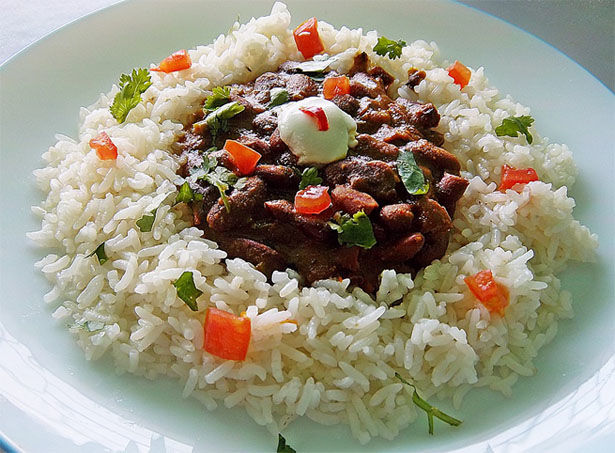 Credits: freeindianrecipes
3. A home stay lets you come closer to culturally richer experiences.
You live through the authentic culture of a place, witness how people live on a daily basis, how they communicate, celebrate and dress up.
4. You don't feel like a loner in a new place.
It's more like visiting an acquaintance from another community and culture. Also, you're actually living in luxury. You don't need to do any cleaning or cooking and you get your privacy too. Therefore, it gives the comfort of both a hotel and a home.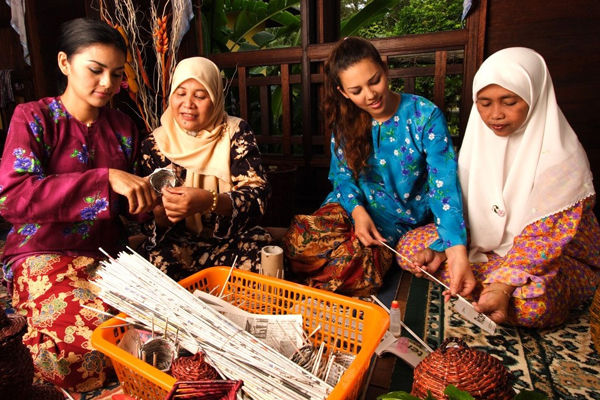 Credits: tourism.gov.my
5. They're cheaper when compared to the experiences and services they offer.
Hotels can get pretty darn expensive and if they're the low-priced ones, they are usually not too clean and hygienic.
6. A home-stay, on the other hand, gives you personalized services.
Hotels tend to be highly professional with high-end managers, reception desks and too many visitors. If you are not feeling well, the lady of the house would give you hot turmeric milk. If you need some tailored adjustments in the stuff you like to eat, it's easy to work that out. You are treated as guests, not as clients.
7. Living in a homestay is cool and different.
Hotels have become too commonplace and boring. One of the finest aspects is that they generate income for the local people and you'd feel good for having done something for the natives of the place you're travelling to. It's a fruitful effort towards the direction of eco-tourism.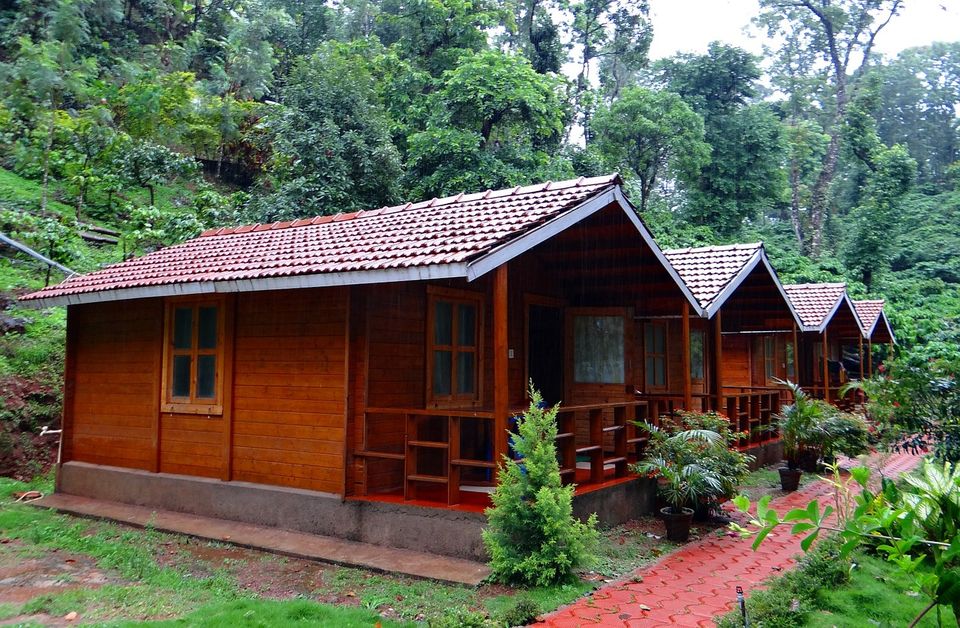 Credits: pixabay
8. Living with locals lets you become familiar with a place on an altogether different level.
You can sit with the family and talk with them for hours. They can also help you with regional knowledge of things and places. Moreover, they aren't tied up with organisations or companies that might try to con you. In fact, your host can assist you in finding fair-priced deals for all the activities you look forward to doing.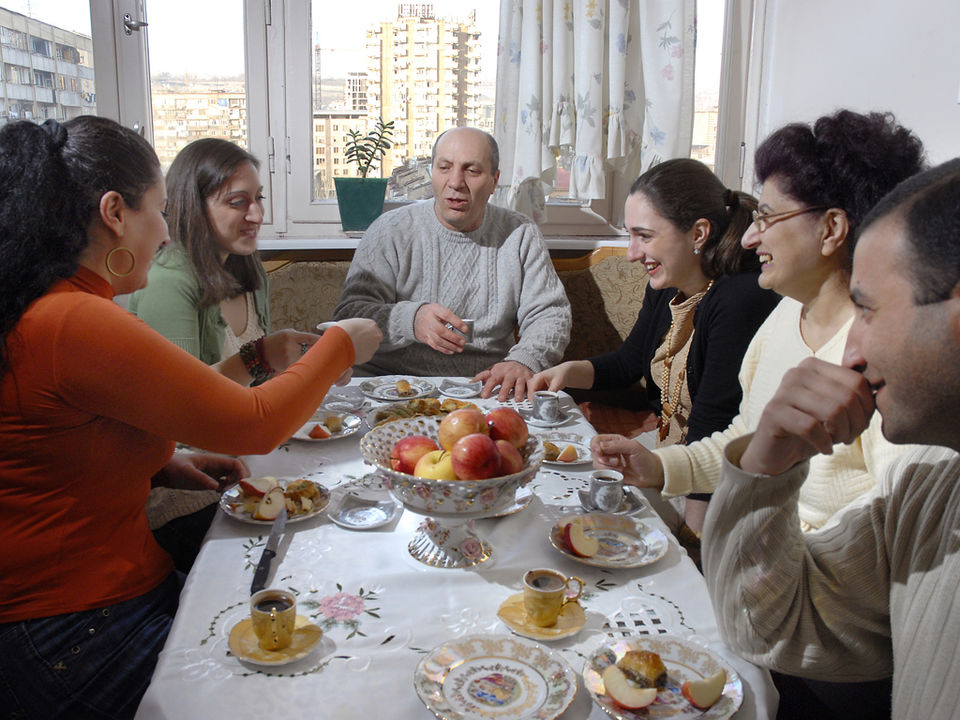 Credits: wikimedia
9. The experience adds on to the number of travel stories that you've built.
Guests are treated as family and thus are invited to various family functions and local ceremonies. You'd actually make much more memories while residing in a home-stay than you could have imagined whilst staying at a hotel.
10. Home stays are relatively more spacious than hotels at the same price.
Even though a home stay doesn't boast of a swimming pool or bar or restaurant inside, but it's more of an airy quaint house in the street, nestled among many other houses. Thus, you rarely would have to worry about being stuck in some confined and minute hotel room that might deteriorate your overall holiday experience.
Credits: oktatabyebye