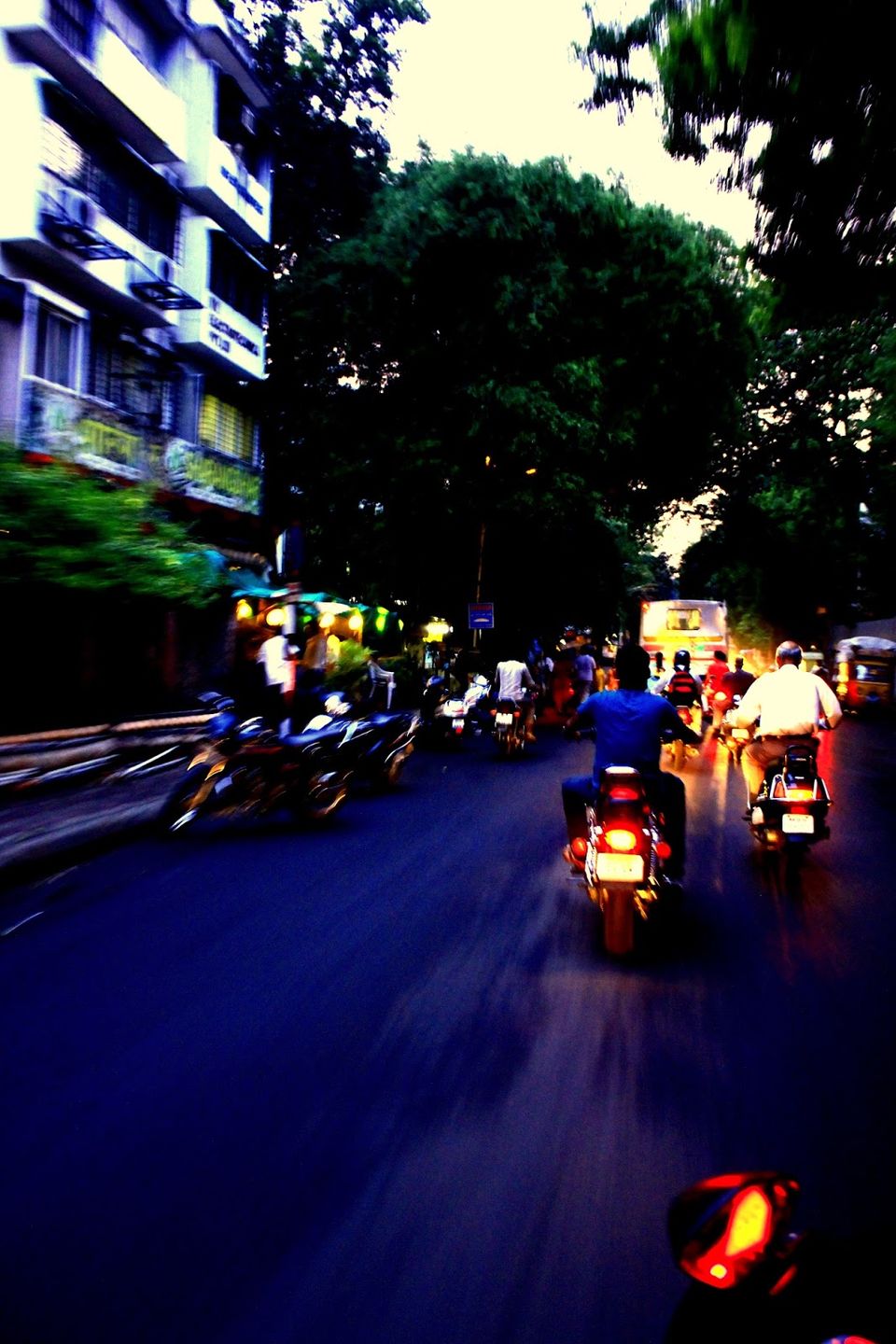 Bluntly speaking no one likes the skeptical and arrogant and condescending behavior of the Punekars. However when you live in this city as long as long as I have! I bet you'll change your perspective about Pune. Like nearly seventy percent of students who are outsiders to Pune, I too am from a small town from nearby. Satara where I was born will always be home for me no matter what part of the world I go. That is where I was born, that is where I went schooling that is where I first had my crush. But Pune is where I went to college, it is where I spent the most important part of my life, it is where I fell in love, it is where I became a man!
I have that special place for Pune in my heart. Being a Punekar is not just living here; it's much more than that. Being Punekar is letting your very fabric of being; be soaked in the cultural, demo-graphical, spiritual and novel extravaganza that Pune is. When you call yourself a "Punekar" you feel proud, not of the great historical or educational epitome, but of simple little things like a cup of tea at Vaishali. Pune might not be the best place to live in India, but it surely is the most homely! I know, a lot of you out there would like to contradict my sentiment here by giving loads examples of puneri people being rude. And I won't counter that! All we have to do is give them time and they'll take you in as a family and never let go.
Another astonishing fact about all the 'Punekars' is that they always stick together, well at least when it's a debate on Pune versus the world. And I think that is a very important thing for a city such as Pune. The sense of simplicity does not exist in Pune; it has to royal or utterly phenomenal. The simple pride of being in Punekar is sometimes overwhelming. Now I know that Pune is not a very big city, but I guess that's what makes it special for me. I hear people praising Mumbai, how Mumbaikars are the beshht and how helpful they are. But honestly, Mumbai is not my type; for that matter neither is Delhi nor Bengaluru nor Chennai nor Kolkata. It is either too congested, fast, crowded or too bold, outgoing or simply strange for me.
I know at least half of the people reading this will disagree with me on the topic, but remember I'm not saying how great the city is, I'm just saying how much "I" love it. When you stay in any city other than your home town, that place becomes a part of "you", but when you stay in a city like Pune "you" become a part of that city and that is as emotional as you can get with any place. It feels like your existence completes the existence of the city. It is no more of trivial value; but a sentiment is attached to it.
I cannot end this blog with any message or any advice or even a "point", there is no "point "to your emotion; now that I think of it, that is the exactly the "point" of emotions that it is "point" less. I just want to make a gesture and show my love for this place! There will be no perfect end for this blog and I wish I could always keep it incomplete so that I could add millions of little things which would make me fall in love with this city all over again!!!