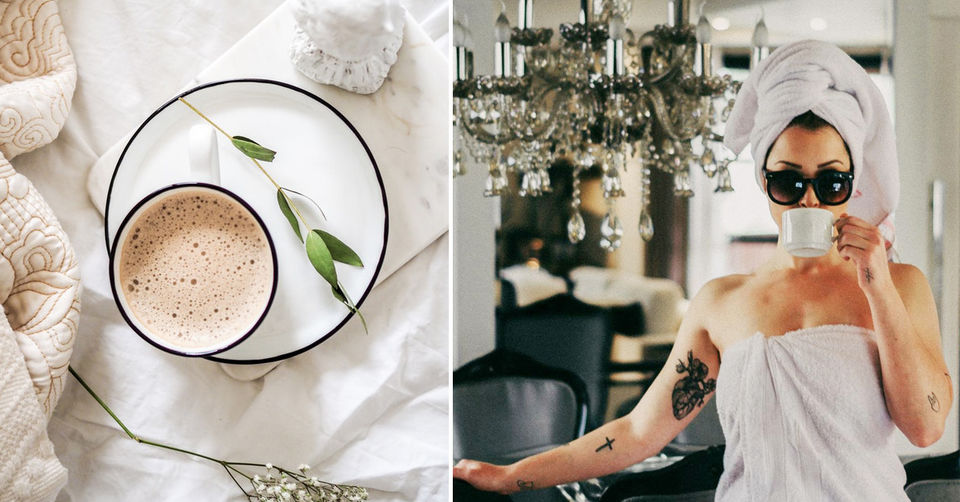 In an interview a few years ago, Deepika Padukone had mentioned that one of the biggest steps that helped her get over depression was to take out time for herself. For most people, this concept doesn't exist and for others, it's too infrequent or far in between the humdrum of their busy lives. But the rut of mundane 9-to-5s makes this "me-time" all the more important.
Personally, I'd like to take a vacation every time things got a little too much, but neither my work nor my pocket allows for that. So last year, my best friend and I got together to figure out a solution to this and we stumbled upon the wonderfully unexplored world of Staycations. And in the past 52 weeks, through various experiments and permutations, we've got d we've got the perfect staycation recipe down to the T.
No matter where in the world you are, you'll thank me for this. So read on:
Step one: Timing is essential
Never spend a weekend on this. Either wait for a mid-week vacation or just pull one out of the leaves you have pending at office. But make sure you do this in the middle of the week. There's nothing more satisfying than the feeling of working in the middle of a work-week. It also makes sense to do this towards the end of the month, so you know if you're going to splurge, your salary is just around the corner.
Step two: The perfect itinerary is no joke
You could just spend the day laying in bed in your pyjamas, but that wouldn't be much of a vacation. It's called stay-cation for a reason. Take out your local bucket list (if you don't have one, they're working you too much. Quit asap!) and pick out one or two things you'd like to accomplish. Maybe it includes visiting the city monuments or maybe you want to see what afternoon drinking looks like. We're not judging.
Step three: Think about the moolah
I know this isn't the most attractive step, but you don't want to end up emptying your savings on one staycation, like I did the first time around. So plan a budget, see how much amount can you spare for leisure. If your plans involve bar hopping or splurging, you will definitely want to know how much leeway you can afford.
Step four: Ask a friend
Things are always more fun when there are two people to cause a riot. I always, as a rule, invite my best friend along on my staycations and it is the coolest. I not only get to share the fun but also vent out my frustration by talking to someone I trust a lot. It's like therapy!
Step five: Sort your stay
Give staying at home a break and book a room for yourself in a hotel or an airbnb (depending on your preference). This is the best part for me and I personally prefer a luxurious hotel stay where I can order room service and chill in a jacuzzi. But if a homestay is more your thing, go for an airbnb. Just ensure that you aren't stuck in your own bed. A change of setting gives you some much needed space and allows your mind to switch off.
Step six: Pick your poison
There's no vacation without alcohol (if you're of the legal drinking age of course) and hotel alcohol will just burn a hole right through your pocket. Your best bet? Carry miniatures of your favourite alcohols in your purse and drink to your heart's content as you lounge on your ultra soft bed and while away time watching Govinda on the extra large TV.
Step seven: Book a spa
It could just be a facial. The idea is to pamper yourself. I look for hotels that have spa services included in the room price and it's the best. I get a pedicure and a facial and if I'm feeling extra stressed, I might even go for a relaxing massage.
Step eight: Make sure you have the next day off
You don't want to go from paradise to hell in just a minute. Make sure you always take two days off for a staycation. Chill and unwind on the first day and then come back home and prepare for work on the next day. This way your system won't get a shock and you'll be more prepared to deal with your work life.
Do you like indulgent vacations like me? Read about how to make the most of a hotel buffet breakfast. And don't forget to share your experiences with other travellers here on Tripoto.