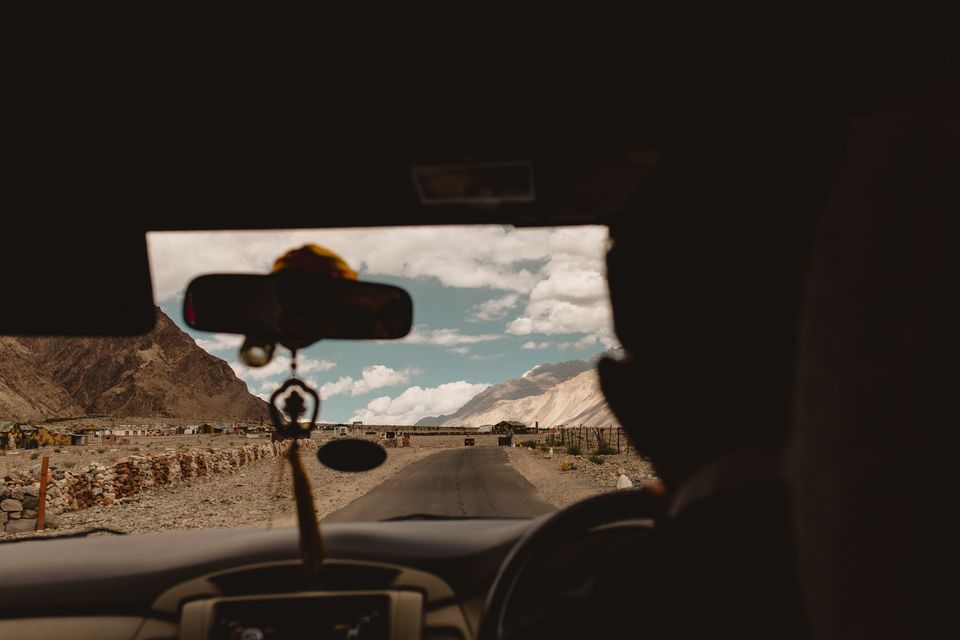 What's the most thrilling, exciting experience you've ever gained from your travels? Climbing a mountain, staying at a haunted hotel, or taking a night safari in a jungle? What about taking a road trip in India? If this doesn't sound as adventurous as the other experiences mentioned above, you probably haven't tried one – or at least not like we have.
The roads spanning the lengths and breadths of India's highly diverse landscape will not only make you feel like you're driving through a huge cultural museum but will also allow you to come across some very unique scenes that make for incredible on-road adventures that can only be experienced in India. Let's see what those are.
1. Roadside dhabas
First things first, when in India, you can't say no to street food, even if you're taking a road trip. And that's why you'll find a lot of roadside dhabas serving awesome local food, tea, and other beverages that can come as welcome refreshments, especially after you have driven long distances.
2. Relaxing cows
A road trip in India won't be complete without the sight of cows relaxing on a busy road. The animals are revered in the country and they can do whatever they want and wherever they want, even if it means ambling carelessly in the middle of a national highway!
3. Crazy honking (Turn up the volume)
Such are the levels of impatience on most Indian roads that the relentless honking and the noise pollution caused by it can actually be an assault to your ears. Be prepared for some dose of it.
4. Google Maps? What's that?
Driving has been easier than ever, thanks to Google Maps. However, on the Indian roads Google Maps will quite literally take you for a ride. Imagine, the maps showing a clear way only to turn around because of some random ongoing construction or a public rally!
5. The speed-breakers
If the cows weren't enough to test your driving skills, you'll find enough potholes which you might want to navigate carefully if you don't want to wreck havoc on your vehicle's suspension or your own tummy!
6. Nerve-wracking traffic
This is the most common thing about almost all Indian roads, especially the ones that pass through the metropolitan cities of India like Delhi, Kolkata, Mumbai, and Bangalore. Don't be surprised if you too end up measuring distances in hours instead of kilometres!
7. Weddings, flea markets, and on the roads!
If the number of vehicles on the roads wasn't a big enough reason for famous Indian traffic jams, then you'll find people dancing to wedding songs, or huge crowds rallying for some "cause", or a flea market encroaching an otherwise busy road to cause mind-boggling traffic jams. And then it's you, going for a road-trip. Well, good luck!
8.) The transporters
These kinds of sights won't be rare while you're taking a road trip in India, yet you won't be able to come to terms with how these "daredevil" drivers transport stuff so efficiently, never mind the safety.
9. Free advice
You'll never fall short of some really handy life lessons and free advice while enjoying a road-trip with your gang in India, courtesy the fancy Indian trucks and the ever ready locals. But that won't harm you, in the most likelihood.
10.) ..And the highway signboards
Rarely would you find such satirical but hard-hitting quotes while driving. If you ever take a drive to Leh from Manali, you'll get a better idea of the curves you need to be careful about.

11. The beguiling scenery
Last but not the least, when you are taking a drive in India, you'll witness surreal landscapes with tricky roads that promise to make your heart skip a beat or two! Doesn't the scene in this picture already look so other worldly?
However tricky it may seem, taking a roadtrip in India is a once-in-a-lifetime experience that one must have. After all, you get to see so many different faces of Indian culture and the people!
Which of these in the list can you relate with? Let us know in the comments below.
Also, you can create your own travel blog and share it with travellers all over the world. Start writing now!
Subscribe to Tripoto on YouTube and watch exciting travel videos.
Get travel inspiration from us daily! Save our number and send a Whatsapp message on 9599147110 to begin!