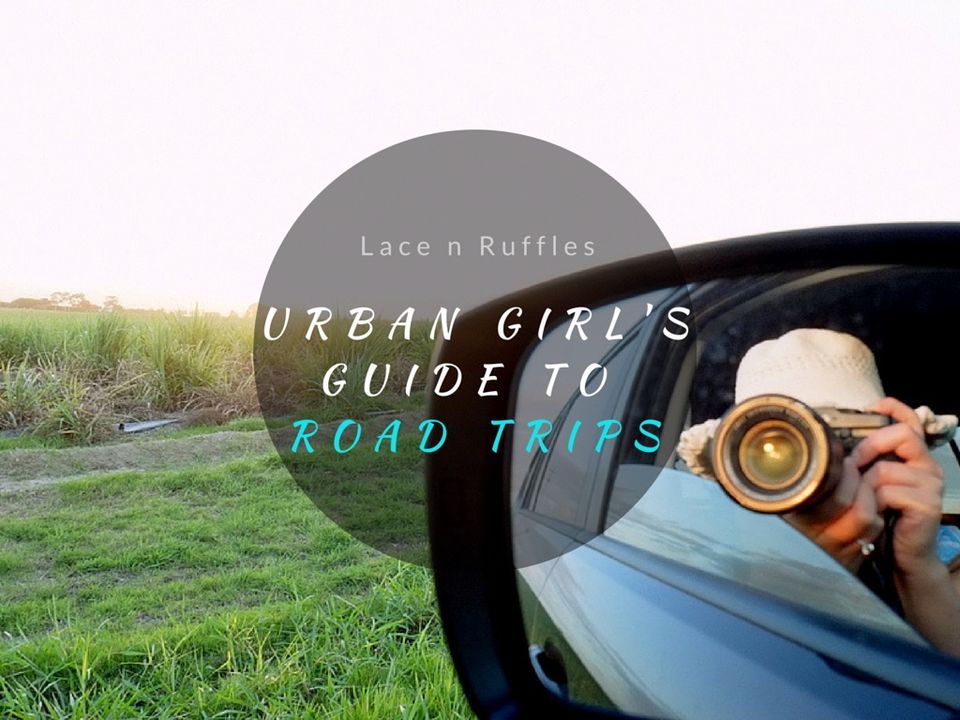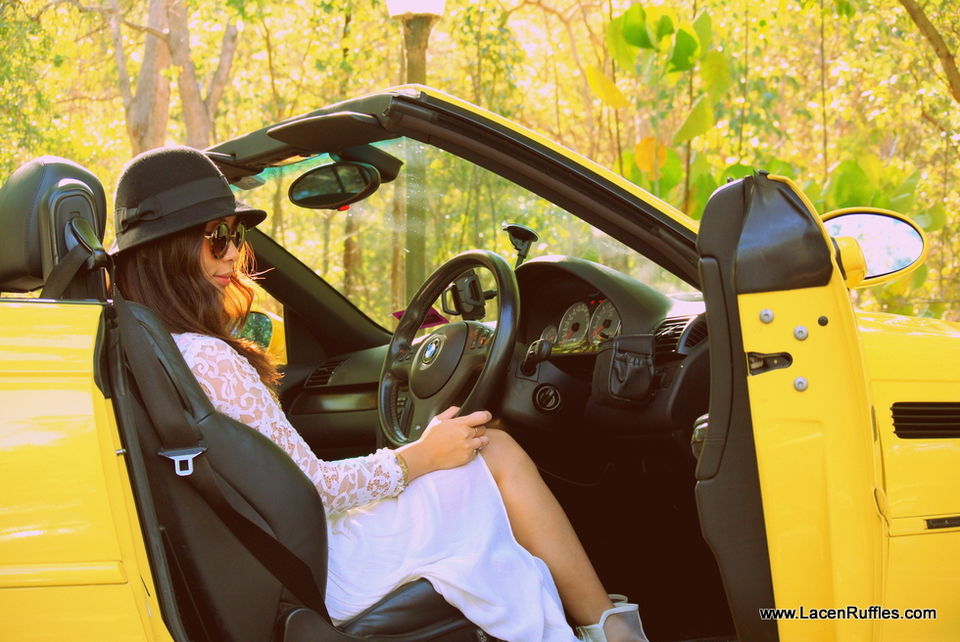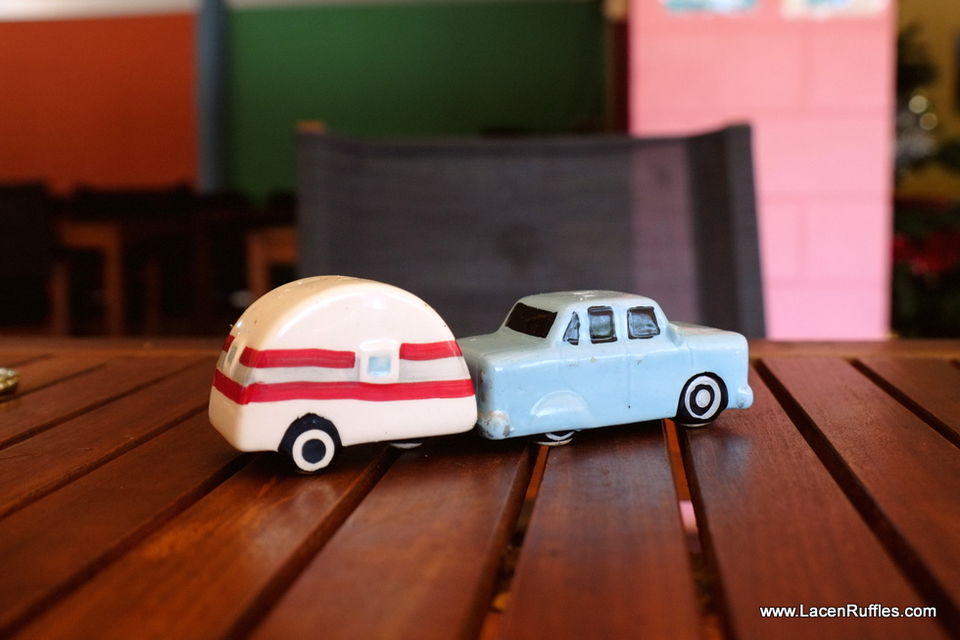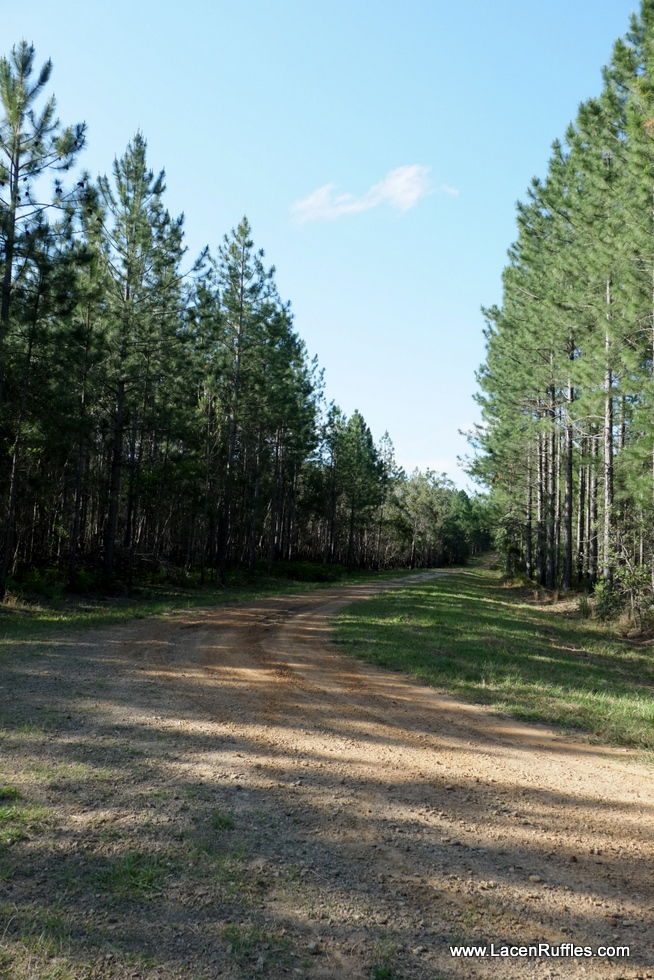 I'm big into this thing called road trip.
I think it's mostly driven by my insatiable curiosity as a typical Gemini. When all you can see is a wide and straight road ahead that seems to extend all the way beyond the horizon, have you ever wondered where it'll take you if you just keep travelling along? I've always been fascinated by that thought.
Ever since I moved to this vast island continent called Australia more than ten years ago, my enthusiasm for road trips has grown to the a new height. From driving through the sense-arousing Byron Bay Hinterland in New South Wales to the picturesque country roads and winery routes in Tasmania, I've fallen in love with travelling on my four wheels! However, I hear what you urban girls have to say about road trips. Listen, my dollies, taking a drive holiday doesn't equate to roughing it. As a city girl who grew up in the big smoke of Hong Kong town, I'm not quite keen on sleeping in the back seats of my car nor hunting for 'delicacies' in the wild in Bear Grylls' style. We're talking about classy road trips here, my ladies. Think Audrey Hepburn in Roman Holiday in her silk scarf, midi skirt and the chic Vespa! Now have I sold you the dream drive holiday yet? Jump on for a ride with me, and let me tell you some of my best tips for a glam-filled and hassle-free road trip:
1. Reach The Destination, Without The Car Drama
Every road trip starts with reliable four wheels. Let's face it, though an orange VW Kombi is perfectly boho and chic for hippie destinations like Byron Bay and Coachella, driving a 30+ year old car across thousands of kilometers might not be the most practical thing to do. Well, unless you're like Richard Hammond on Top Gear who can break every single part of a car and rebuild them. I'm talking about us urban girls here who have very limited knowledge of cars apart from the basics such as knowing how to pump a flat tyre and check engine oils (I hope we're on the same level here!). We road tripping girls need a practical, reliable yet stylish and comfortable car, whether we're going to own one or rent it for our drive holiday. Before you decide on a car model (or whether to borrow that old orange Kombi from your friend), here're a few questions to ask yourself:
♥ How much passenger and luggage space do you need? Trust me, the last thing you want for an enjoyable road trip is to have to squeeze stacks of suitcase and bags in your car boots every time you make an overnight stop.
♥ What types of terrain will you be driving through? Are there dirt roads or any sort of hazard such as snow or ice on road surface on the way? You might need to get a four wheel drive if the terrain you'll be driving through is challenging.
♥ How fuel efficient is the car? It might be worthwhile to pay a little bit more to rent a diesel engine car than a petrol one as it'll help you save on fuel cost for a long distance journey.
♥ How much automation do you need? Do you need things like cruise control and auto-parking?
I've taken my 'everyday car' Impreza Subaru all the way up to North Queensland to Whitsunday and Cairns from Brisbane for nearly 1,500 km. It did a fairly neat job as a sedan hatchback with comfortable leg rooms and more than enough storage space for two. If you're a frequent road tripper like myself and are thinking of upgrading your vehicle, it pays to research and read reviews online of the model you're eyeing. After my Impreza has done its decent kilometres in three to four years' time, my next road trip companion will perhaps be a Volvo XC60 T5. Being reliable, roomy, luxuriously fitted with plenty of driving dynamics, it ticks all my boxes as the best driving buddy (read Volvo XC60 T5 review here).
2. A Nourishing Gourmet Basket
A 1,500 km road journey, 3 meat pies and 2 sausage rolls after, I've learnt an important road trip tip the hard way - always pack a basket of gourmet food on the road. This is darn essential if you're driving on public holidays in Australia, and if BigMac & sausage rolls aren't exactly your type of road trip gourmet. On days like Christmas day and Good Friday here in Australia, you won't be surprised to see that the only outlets that sell hot food are petrol stations (NOT even Chinese takeaways nor McDonald's - not joking here!). Since my last meat pies overloaded trip, I've planned these must-have in my gourmet basket to refuel my tummies:
♥ Emma & Tom's Orange and Cacao Bar
♥ Packs of mixed nuts
♥ Japanese nori rice crackers
♥ 1 litre pack of coconut water
If you happen to drive past any local roadside fruit stalls, stoke up on bananas, grapes and apples which are easy to eat as well as giving you a great energy boost!
3. Charge Up!
Not only your car and you tummy need refueling along the way, so do your phone and gadgets. If you have a relatively modern car it should be equipped with a USB charging outlet. Make sure you bring along your USB cables. If your car doesn't come with those modern luxury, carry a portable power bank with you that you charge up the night before.
4. No Internet, No Fear
Be prepared to go without internet connection for an hour or two while driving through country roads. It means you have to print out directions, maps, addresses and have a downloaded music playlists handy. It goes beyond imagination about just how much we rely on mobile apps, Google and GPS these days. And yes, you're right, you're totally screwed if all your trip plans are stored online that require internet access! So play smart and be prepared by either printing them out or download and screen capture them on your devices.
5. In-car Comfort Pack
Oh, the joy of a fluffy warm blanket and down feather pillows of a luxe hotel room (or business class flights)! Travelling in your car doesn't mean you have to sacrifice 5-star comfort though. My in-car comfort pack consists of a soft cotton throw, small cushion, silk eye mask and a vacuum mug that I fill up with hot tea before I leave my accommodation in the morning. I tend to be an over-packer when it comes to road trips, but these tiny details go a long way to help you re-energise when it's your turn to rest up before taking on another 1,000 kilometres.
6. But first, let's take a selfie!
Okay, I'm being darn serious here. Meet the most important invention of the century - the glorious selfie pole! Apart from its very obvious use of being your helping hand when taking a selfie, do you know you can also use you pole for better grip and stability when taking travel videos on your phone? Arrive at a picturesque lookout and want to take a great bird's eye view of the scenery? Pop you phone on the selfie pole and hold it as high as you can reach for a breathtaking landscape #picoftheday type of Instagram photo.
Last but not least, it might sound pretty obvious but trust me, you'll regret for not choosing your road trip buddy wisely! Ask yourself, if you're stuck on an isolated island for ten days who do you least want to be with? One with an open heart who appreciates humor is no doubt your ideal candidate. A girlfriend who takes control of the Spotify playlists, shares similar song choice with you and (most importantly) sings along to Britney Spears songs when you drive? #Priceless.
So tell me my fellow urban girls, what are some of your fondest road trip memories? What are the items that you simply can't go without for your drive holiday? Have you got other road trip tips to share with your fellow travel addicts? Drop me a line in the comment box below!
Until next time. Stay curious.
Originally published on Lace n Ruffles.