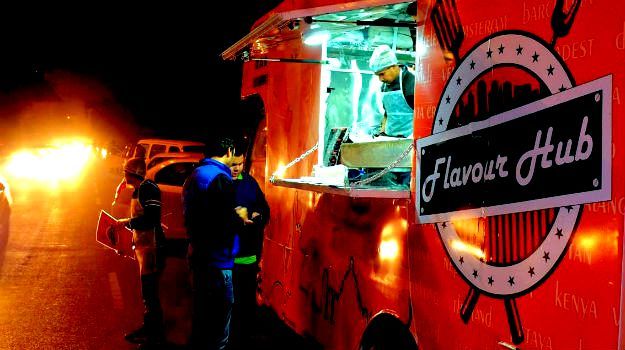 The 1930s saw the beginning of the food truck revolution in America and since then, it has slowly spread to other nations. With the culture of food-trucks going strong in the West, we Indians are still kinda alien to the concept of selling and buying food out of a mobile truck. Sometimes, all you have to believe is that at times, the best food doesn't come from a fancy kitchen but from the window of a van.
These 12 food-trucks in and around Delhi are proof of the food-truck culture hitting our culinary scene, and shouldn't be missed at any cost!
1) What The Truck?
Location: Sector 29, Gurgaon
Contact: +91 9810337934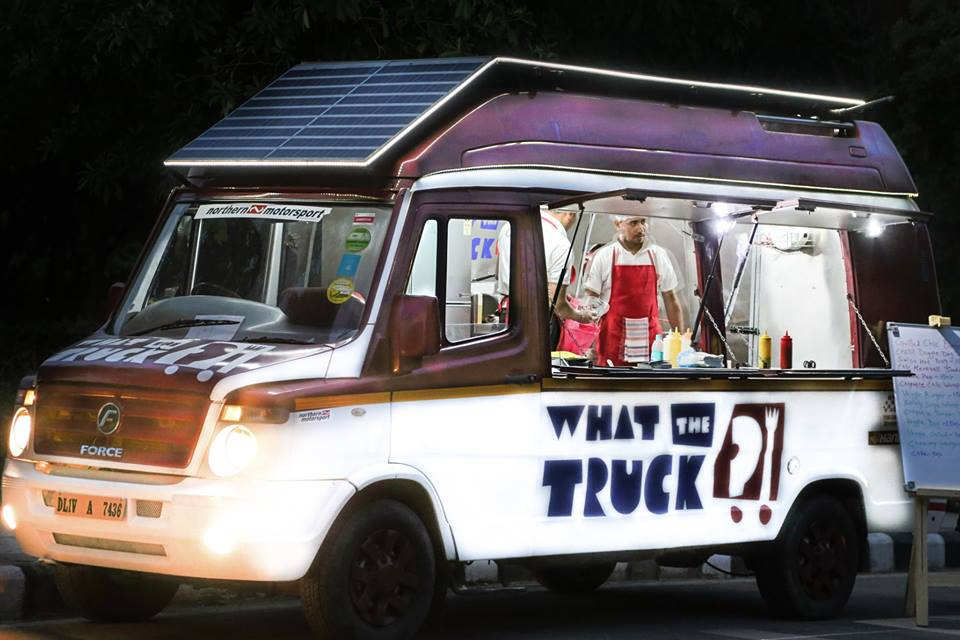 Started by Gaurav Gianchandani in 2009, there are about five to six of them now. The menu comprises mostly of American grub. The Chilli Doggie Dog - a chicken frankfurter stuffed with spiced keema - is a must-eat here. It is loaded, juicy and messy in a good way. An interesting fact about them is that all their trucks run on solar energy!
2) Oh Buoy
Location: Amity Noida and DLF IT park in sector 62, Noida.
Contact: +91 9654000909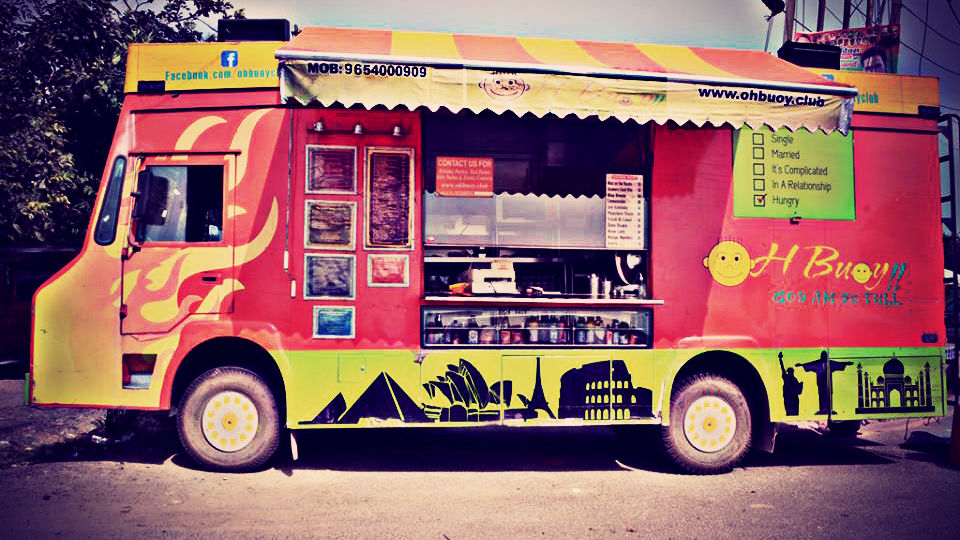 The food truck culture was spread to Noida mainly by Oh Buoy. Their chicken wings and burgers here, especially the Pop Roman Burger, are supposed to be amazing! You will get everything here, from breakfast to Mexican, Lebanese, Italian and Continental food.
3) Dosa Inc.
Location: Okhla Phase 3
Contact: +91 9211188877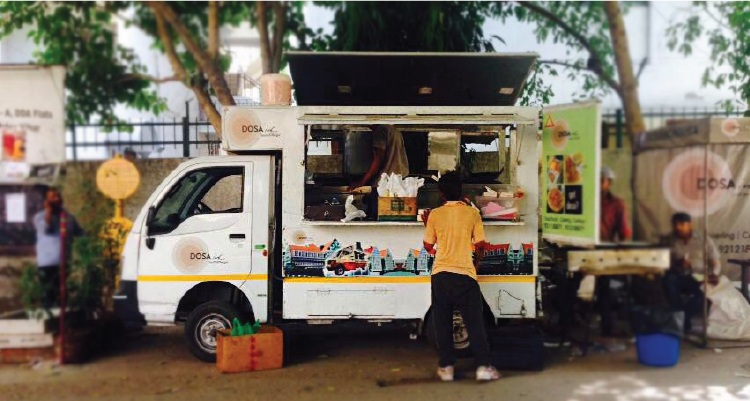 One of the very few places in Delhi that serve traditional and authentic South Indian food, it is run by a couple who use age-old recipes for the authenticity in taste. The basic menu includes idli, vada, uttapam, dosa and coffee. Don't miss their super-spicy Mysore Masala Dosa.
4) Eggjactly
Location: Sector 29, Gurgaon
Contact: +91 9811807878
It is one of the most popular food-trucks in the national capital, and perfect for all 'eggetarians'! To locate eggjactly where they are, Eggjactly is GPS enabled and posts its whereabouts on Facebook and Twitter! Their food is perfect for afternoon snacking, and their breakfast choices are the best.
5) Hoppers and Kobri
Location: DLF Phase 5, Gurgaon
Contact: 012-44266041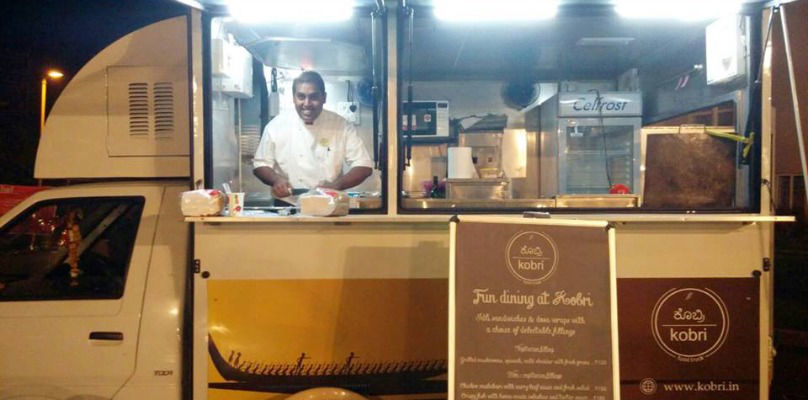 Flavour Labs is a food and hospitality company that operates two food trucks namely Hoppers and Kobri. Kobri has an innovative menu mixing south Indian dishes with global cuisine like idliwiches and dosa wraps. On the other hand, Hoppers has a range of casual and healthy snacks like salads, burgers, sandwiches etc.
6) Flavour Hub
Location: Sector 29, Gurgaon
Contact: +91 9990001607
With a simple style of cooking, and a large menu offering everything from pastas, burgers and sandwiches, to waffles and pancakes, their food tastes home-cooked.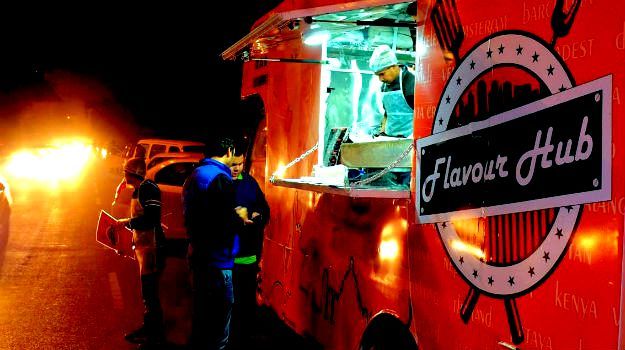 7) Super Sucker
Location: Sarita Vihar or Jasola Metro Station, South Delhi. Also at Wellington Estate, Gurgaon.
Contact: +91 9871547714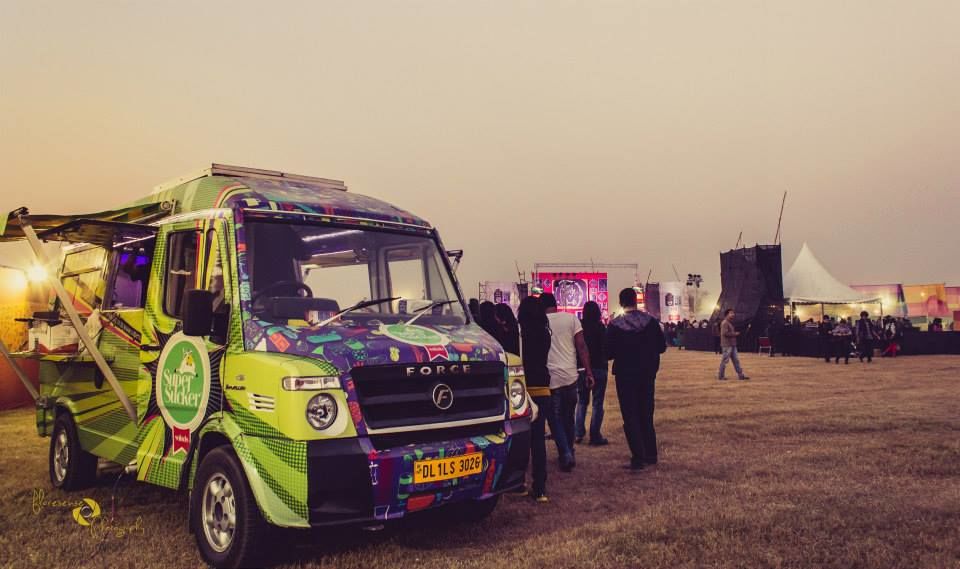 Born out of the owner's love for cooking, Super Sucker has everything from American and Mexican to French and Mediterranean, and the menu consists of international dishes blended with interesting Indian flavours. "When I started they were only four food trucks now there are around 20, the concept is growing at a good space," says Karan Malik, its owner, whose basic idea was to make people familiar with healthy and hygienic global cuisine available at one place.
8) Forklicious
Location: Phase 3, DDA Market, Ashok Vihar
Contact: +91 9971210135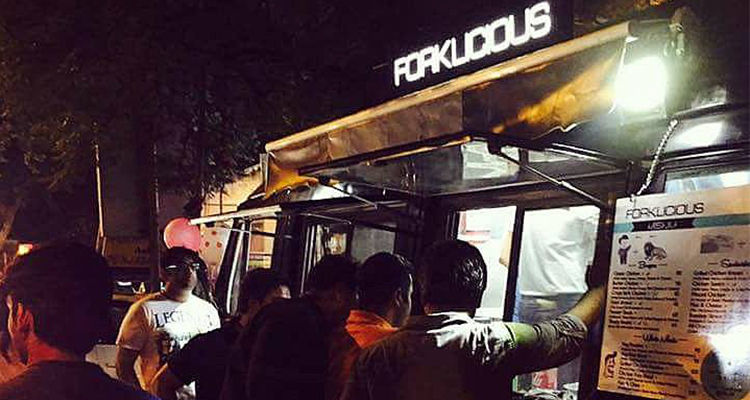 Delightfully affordable for students, they offer a bunch of continental dishes with an Indian twist. Pizzas, burgers, sandwiches, meal bowls and desserts and drinks are all available here. Their Jerk Chicken Burger, Bombay Sandwich, and churros are highly recommended!
9) Frugurpop
Location: Sector 57, Gurgaon
Contact: +91 8171719777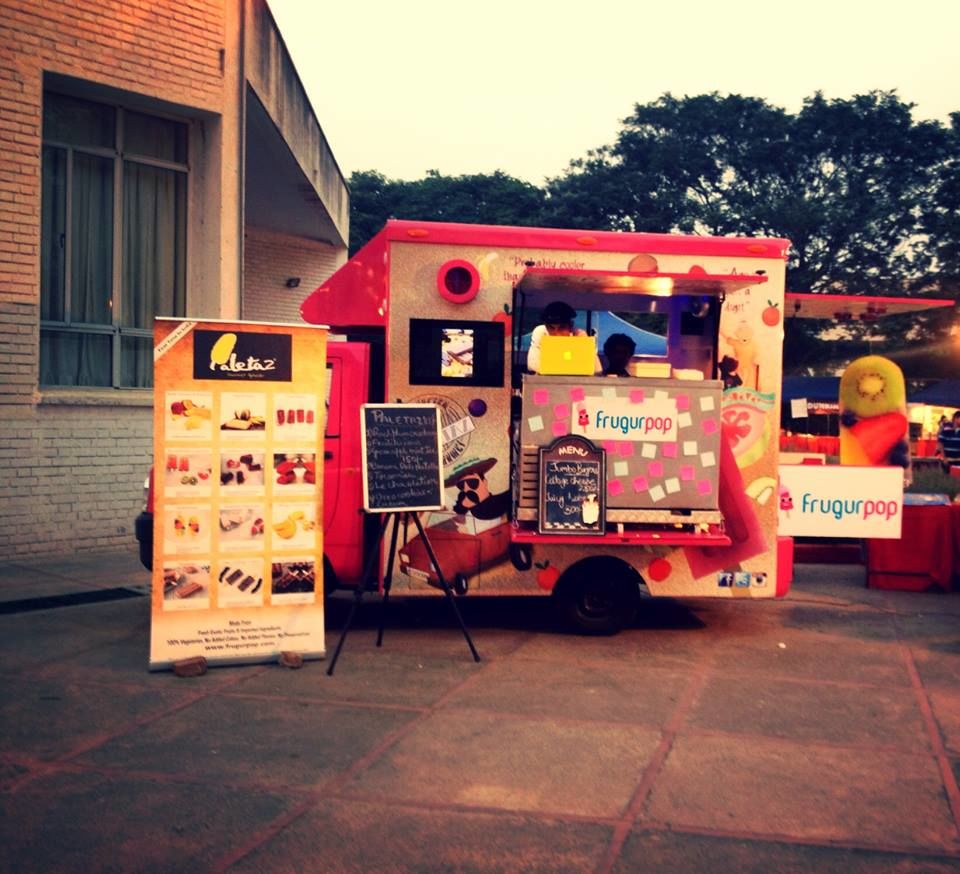 Reaching a whole new level of awesomeness, Frugurpop is the perfect place for a sugar rush! Their Fruitilicious flavour packed with an assortment of fruits (kiwi, strawberry, peaches and berries) and a hint of lemongrass is a winner, and their Oreo Cookies & Cream bar is for people who prefer a creamier flavour. It is your one-stop shop for 100% natural and handmade Palatez (Mexican popsicle).
10) The Lalit Food Truck Company
Location: Barakhamba Avenue, Connaught Place or DLF Mall, Saket
Contact: +91 7042196734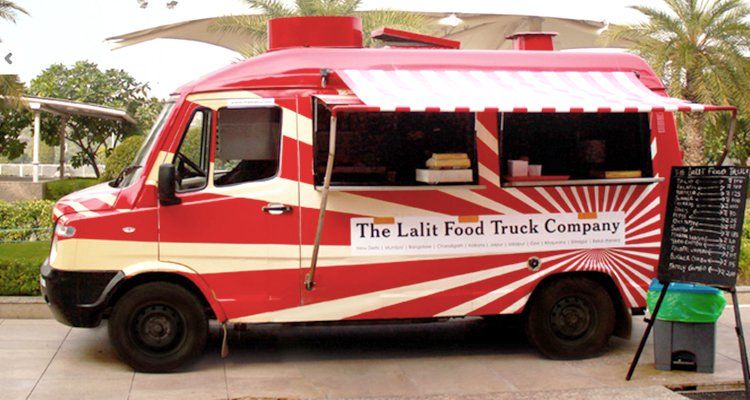 With a majorly Mexican menu, this offshoot of the renowned Lalit Group that's known for its high quality standards has the most hygienic on-the-go food. They also serve falafel and vegetarian burgers.
11) Awestruck
Location: Welldone Tech Park, Sector 48, Gurgaon
Contact: +91 8470039124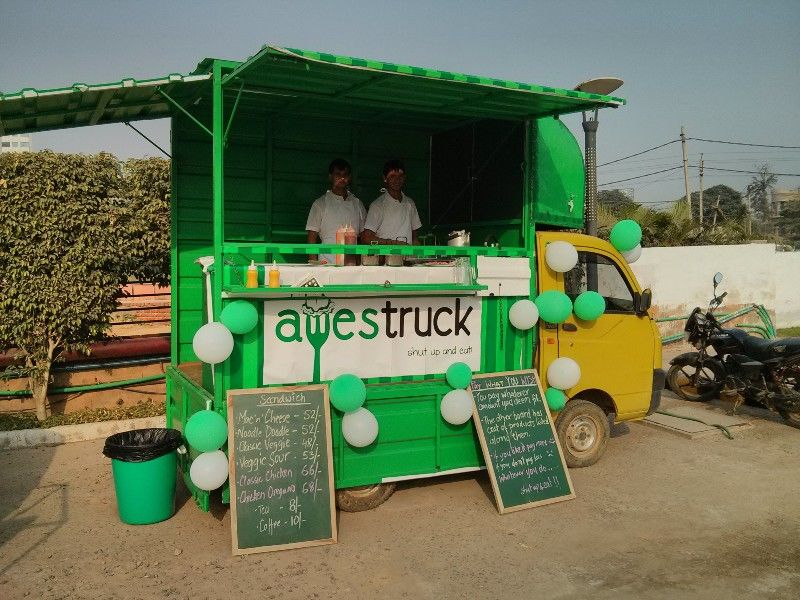 Well-known for their Italian food, their lip-smacking signature pastas include Carbonara, Primavera and Arrabiatta. Along with these, they have amazing quesadillas, salads and shakes, which will surely leave you awestruck!
12) Hawkers
Location: C-2, Vasant Kunj, behind Monkey Bar or D-1, DDA Market, Vasant Kunj or B-1, Vasant Kunj
Contact: 011-26895444, 011-26890516, 011-33105287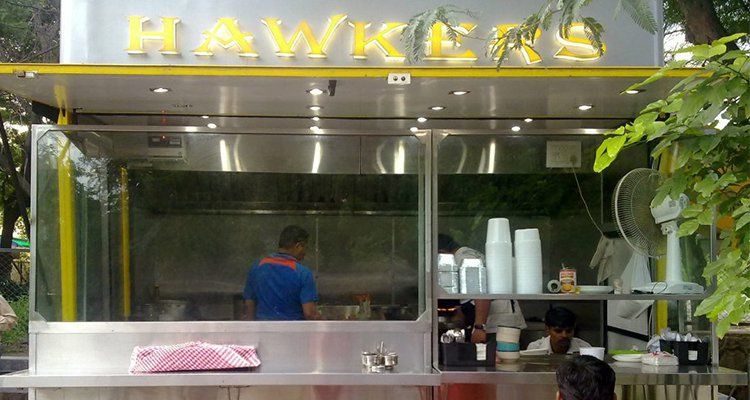 Sometimes nothing can beat street-side Indian Chinese food, which is one of the best at Hawkers. Their freshly prepared Chicken Chilli Garlic chowmein, and both steamed and fried momos are everyone's favourite. They have been in this business for quite some time now.
Delhi is known to be a foodie's paradise, and now, it can be called the food-truck capital too!
Do add to the list, in the comments section below.