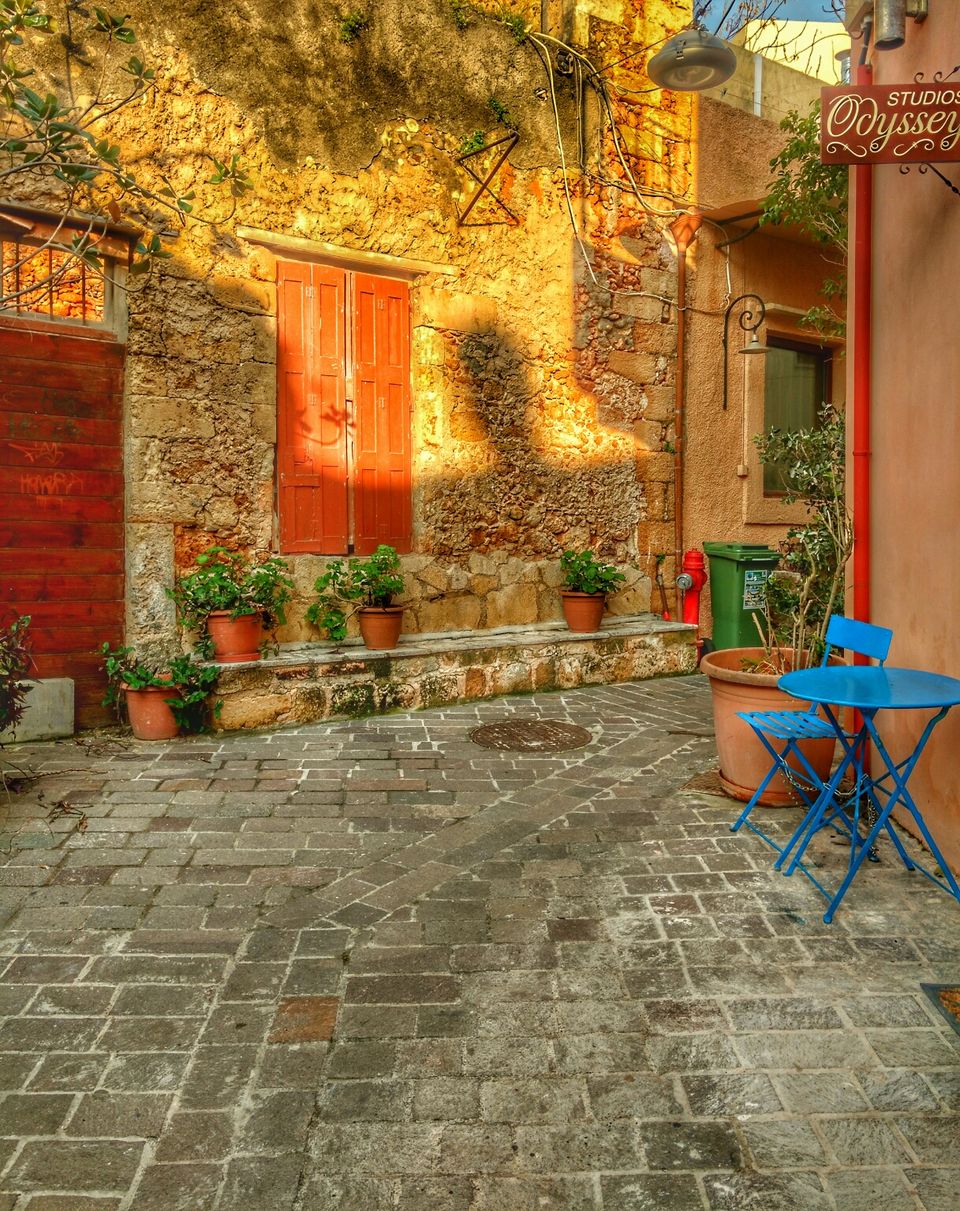 Since beginning of my solo traveling, Europe has been on top of my list like many fellow travelers. But tiresome visa process always seemed like a daunting task. After waiting for 3 long years to visit my favorite continent. I finally gathered courage to try my luck. For I was afraid what if visa was rejected? As we know if schengen visa is rejected 3 times you can probably kiss goodbye to dream of visiting Europe.
Reasons for choosing Greece:
1)If you go through list of visa approval rate of schengen countries Greece is at 4th position with 98% approval rate. First 3 being Estonia with a 99% rate, Slovakia 98.4%, Poland 98.3%. Among these Greece felt like most exciting country for first visit.
2)The history of Greece is very rich. Being the birth place of western civilization, democracy, Western philosophy, the Olympic Games, Western literature, historiography, political science, major scientific and mathematical principles, and Western drama it is the place to start.
3)Witnessing magnificence of Acropolis has long been a dream. Also who doesn't want to witness breath taking sunset of Santorini at least once in their lifetime? The other worldly Meteora is nothing like anything you've ever seen or will ever see.
ITINERARY:
STAY: Athens backpackers, 17 euro/night
I never plan anything on day of arrival. You would want to take time to settle in and explore neighborhood to find best place to eat & buy water bottle, grocery etc.
Unfortunately there was metro strike on the day I arrived. Metro strikes are pretty common in Athens, so be prepared with alternatives. I dragged my luggage all the way back to airport arrival gate to catch bus to Syntagma square. Express Bus number X95 will take you to Syntagma Square for 6 Euros. BUS tickets are sold at the info/ticket-kiosk (located outside the Arrivals between Exits 4 n 5). If you are going to catch metro be extremely careful about pickpocket. To reach syntagma by Metro, take Metro Line 3 (Aghia Marina – Douk. Plakentias - Athens International Airport), which connects the Athens airport with the city center. It will cost you 8 Euros. Trains run every 30 minutes, 7 days a week from 6:30 a.m. to 11:30 p.m. The trip from/to the Airport to Syntagma station (Athens center) lasts 40 minutes. Taxi will cost you 35 – 38 Euros and will take about 30 mins. If you are group of 4 people Taxi would be hassle free & economical.
I highly recommend you to stay in Plaka or syntagma or Monastiraki as all attractions are within walking distance. Also it's pretty safe and happening area.
Timing: 8:30am-3pm daily during winter, 8:30am-5pm daily during Summer.
Entry ticket: 12 Euros.
There are many blogs which will tell you 2-3 hours are enough to see the complex of Acropolis. Trust me they are LYING. You need least good 5-6 hours to see everything on site. I do not like rushing through places and how could you do justice to the settlement whose construction still baffles us. It's free on every Sunday during winter. But I wouldn't recommend going on Sunday as crowds are maddening. Do pack some snacks or gyro to eat for lunch.
Timing: 9 am-5 pm, 4:30 last admission, closed:Monday
Entry ticket: 5 Euros.
At 3pm I left to see Acropolis museum. It is very well organized museum. You can imagine the original glory as you walk along. However, if you can only visit 1 museum during your stay. I highly recommend visiting National Archaeological Museum instead. As it beholds most important artifacts from a variety of archaeological locations around Greece from prehistory to late antiquity.
Walking tour, Metropolitan cathedral of Athens, zappeion & National gardens, Olympic stadium, Hadrian's Arch, Temple of Olympian Zeus.
Walking tour with Athens Backpackers (Metropolitan cathedral of Athens, zappeion & National gardens, Olympic stadium, Hadrian's Arch):
Cost: 7 Euros
There are many walking tour in Athens. You might find free one as well. I was staying at Athens backpackers, hence chose their tour. Also their tour is one of the top rated one. Tour is available every alternate day. Our guide Andrew an Australian guy was very informative & helpful. He started tour at Hadrian's arch, Temple of Olympia & went through zappeion, Olympic stadium and national gardens to see change of guard ceremony at white house. After explaining about all these amazing places he took us to metropolitan cathedral. Later showed us cheap places to shop and how to bargain Athens style. We then walked through back streets of Plaka. Something I would have missed out otherwise. It's wonderful walking through narrow streets discovering wall art. He took us for lunch at family owned Tavern. I had minced lamb in wine leaf served in lemon sauce. It was mouth watering.
Athens backpacker guides take you around on different routes. They don't repeat same routine everyday so your experience might be different but will definitely be good. Also since guide knew all short cuts to reach from one point to another, I covered more in half-day then I would have on my own.
Timing: 9 am-3 pm during winter.
Entry ticket: 5 Euros.
After lunch I went to see Temple of Olympian Zeus. I reached there at 2:30 PM and was told it's free entry for last 30 mins. Lucky meeee…… The columns are magnificent. Corinthian column will leave you in awe.
Later I went to look for day tour to Delphi & Epidaurus. I got pretty good deal of 75 Euros per tour with lunch. Otherwise people usually pay between 85-90 Euros per tour. 80 Euros without lunch.
Tour to Corinth canal , Nafplio, Epidaurus & Mycenae.
We had small stop at Corinth canal to have breakfast & click picture of canal. Nothing awesome to see but click few picture & move on.
Nafplio is a seaport town in the Peloponnese in Greece. One of the most beautiful towns in the area of Peloponnese as well as one of the most romantic cities all over Greece. Though tour gave us only 15 mins to click pictures, it seemed like a place you can easily spend 2 days taking stroll around streets or just relaxing by port.
Epidaurus was a small city in ancient Greece, on the Argolid Peninsula at the Saronic Gulf. Famous for its ancient amphitheatre. Theatre of Epidaurus is regarded as the best preserved ancient theatre in Greece in terms of its perfect acoustics and fine structure. It is situated near the ancient sanctuary of Asklepios, a celebrated healing center of the classical world. It was used as a therapeutic and religious centre dedicated to Asklepios, the god of healing. Today the sanctuary is an extended archeological site with interesting buildings.
Mycenae, an acropolis site, was continuously inhabited from the Early Neolithic. Though most site is in ruin view from site is spectacular. It is first acropolis ever built, hence makes it very important site.
Roman Forum, Ancient Agora, Hadrian's Library, Kerameikos cemetery
Since it was Sunday all the attraction were free. But here's reference for entry fees:
Roman Forum (Roman agora): 2 Euros.
Ancient Agora (temple of Hephaestus): 4 Euros.
Hadrian's Library: Free.
Kerameikos cemetery: 2 Euros.
All these attractions are within walking distance of each other. Though walking is bit longer for Kerameikos cemetery. Do try ice cream or frozen yogurt after long day of walking around town. White wine in Greece is excellent. Also try Greek dishes like mousaka & slow cooked lamb for lunch or dinner.
Tour to village of Arachova and Delphi.
Delphi was known in ancient times as the navel of the world. It's the site of the 4th-century-B.C. Temple of Apollo, once home to a legendary oracle. This extensive mountainside archaeological complex contains the remains of the sanctuaries of Apollo and Athena Pronaia, as well as an ancient stadium and theater. There's something in the air of Delphi which brings in sense of calm and peace. It is cloudy in Delphi throughout the year. You must visit Delphi on trip to Greece.
Travel from Athens to Kalambaka
Return train ticket cost: 30 Euro
STAY: Meteora Central Hostel(walkable from station),18 euro/night
After checking in I took walk around to see sunset. There are plenty of mountains to hike up in Kalambaka from where you can get view of whole town and more.
I took hiking trailed to climb up to monasteries. Path is secluded one through woods. It was one of kind experience for me. To travel alone in jungle like area and yet feel safe. First monastery you'll find on hiking through trails is Monastery of the Holy Trinity. You can't imagine how beautiful the whole Meteoran site is. It's magical & serene. Ignored by most tourist as it isn't very popular. But I assure you, you won't find anything like it in whole wide world. After Holy Trinity I walked on to Monastery of St. Stephen. I had booked sunset tour with Visit Meteora so started walking down towards town of Kalambaka. I didn't take hiking trail as it was raining. I didn't wanna slip and break a bone or two. Also I didn't see even single person when climbing up. So don't know how long it will be to get help if anything goes wrong. I am sure more people would use hiking trail during summer.
Path was so damn beautiful when walking down. Straight out of fairy tale book. I walked on singing "I'd rather be a sparrow than a snail, Yes I would, If I could, I surely would". And man did I wish I was sparrow. It was such fucking long walk.
Later on sunset tour guide was surprised and shocked that I walked such a long distance. He was laughing at my stupidity. We visited Monastery of St. Nicholas Anapausas. To our luck there was no sunset as it was cloudy and raining.
Partially learning from my yesterday's mistake I took cab to top most Monastery of Great Meteoron. It cost you 10 Euro each way if you take taxi. I say partially learning because I didn't ask driver to pick me at 4 PM. Even after he insisted. All monasteries seems similar from inside. You are charged 3 Euros for each monasteries & you need to dress up conservatively. Girls need to wear skirt but don't worry even if you don't, they provide wrap around for free.
Travel from Kalambaka to Athens to Santorini
STAY: Georgia Studios, 35 euro/night
TRANSPORT: BUS - 2.20 Euro, Taxi - 20 Euro
I started out with great excitement to see those beautiful streets I've seen in Bollywood movies. Streets after streets leading to another beautiful street. But weather wasn't so agreeable during my stay. Wind so strong that I almost tripped twice. Heavy rain falling every now and then. As per locals 3 days ago it was all beautiful and sunny all week long. Just my luck I guess.
After half day seeing around Fira. I decided to take bus to some other town in Santorini. When I reached bus stop, bus to Imerovigli was ready to leave. Imerovigli felt more beautiful and calm compared to Fira. Though in all honesty after a day everything seemed alike to me.
At around 4 Pm I boarded bus to Oia Well without hesitation Oia is most, most beautiful town in Santorini. Though accommodation prices are nightmare in Oia, do make day trip here. It's most picture perfect place I've seen in my life. Even though it was cloudy & rainy day. Sun showed up just 30 mins before sunset and I got to witness the sunset I had always dreamt of.
Bus leaves from Oia to Fira at 6; 30. If you miss don't worry there are 2 more buses which leave an hour apart.
Travel from Santorini to Athens to Chania
Unfortunately in Greece to travel by air you've to travel back to Athens and change flights. But still it is shortest and cheapest way to travel. Also in winters ferries aren't reliable medium of travel. However in summer ferries are regularly commuting between islands.
STAY: Julies Studios, 30 euro/night
TRANSPORT: TAXI - 25-30 Euro
Chania's old town is most beautiful town in entire Greece. Whenever I told locals in Athens, Kalambaka & Santorini that I'll be visiting Chania. They all said same thing "aahhh it is most beautiful town. Everybody comes to Santorini for holiday. And Greeks go to Chania for holiday."
Truly I met best people on my entire trip in Chania. Julie owner of hotel I was staying in (Julies Studios on booking.com) is amazing lady. Very hardworking . She is so warm and friendly, I felt like she's an old friend. I met 4 other strangers while watching sunset. We just started talking while watching sunset and next thing we know, we were having coffee together. Luke made me feel at home with "Namaste ji" and also suggested me to watch "monsoon wedding". His all-time favorite movie. On my last night in Chania. I had privilege to meet and spend time with Greek family. Thanks to Yanis owner of the restaurant Apostolis. Which by the way serves best seafood in town. Do visit when in Chania. This was my best night in Greece. Humming along on Greek songs. Sharing stories & listening to them. Dancing till 3 in night and finally walking back to hotel alone at 3 AM without slightest worry. That's how safe & wonderful Chania is.
Travel from Chania to Athens to India
Greece is beautiful country, filled with wonderful people. If you have more days do consider visiting other island. Naxos is another rarely visited island but has authentic Greek culture. Even though I didn't leave Chania, there are plenty of places to visit in island of Crete.