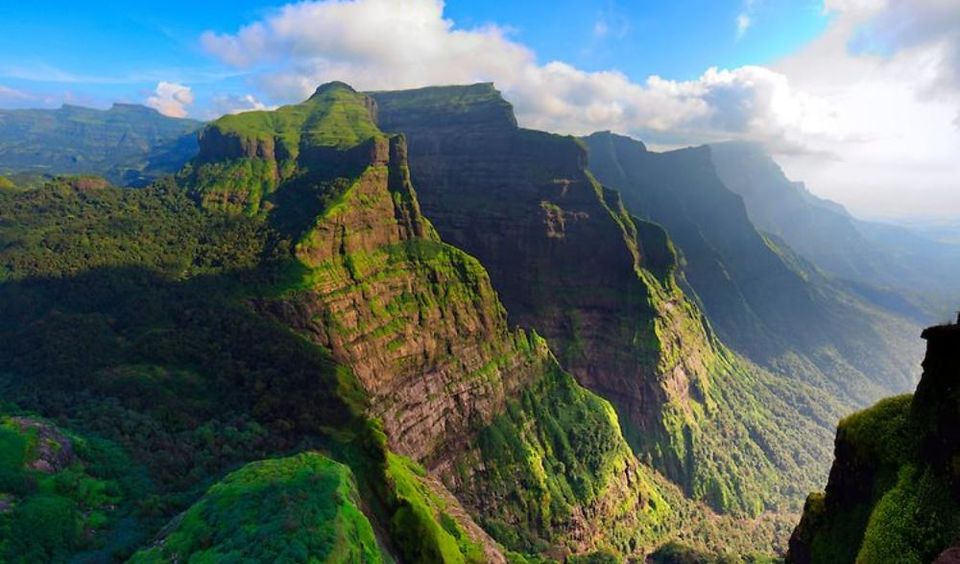 #SahyadriForever Follow Me On Instagram @Sahyadri_Forever
Use #SahyadriForever For Feature On Instagram Page.
About Ratangad
Ratangad Fort is a Hill Fort, located at the height of 4255 feet above sea level. Base village for the fort are Samrad village near Ghatghar and Ratanwadi village. The durg located in Harishchandragad Kalsubai forest sanctuary it is often visited by campers who camp at Bhandardara Lake. Sahyadri fort found 45 minutes' drive from Bhandardara Wilson Dam. Roads leading to both the villages of Samrad and Ratanwadi are in terrible condition. Trek is medium-difficult with steel ladders; rock cut steps, ridge walking, you will need good endurance to complete the trek.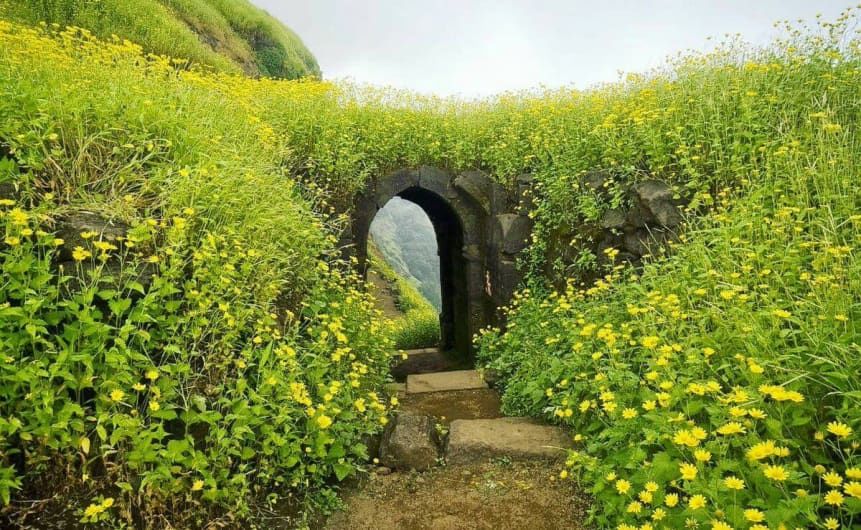 Flowers On Ratangad
Geographically Ratangad is at the banks of Bhandardara lake of Ahmednagar district. With views of lake and highest mountains in Sahyadri looks very much lost in time. This fort offers fabulous views of majestic Sahyadri ranges. Right from Katrabai till Sandhan Valley. One of the most beautiful forts in Flowering September, Ratangad, seems to shadowed by yellow Sonki Flowers. Many trekkers are visiting the fort post-monsoon as the fort covered in a carpet of yellow flowers. Once in seven years, the Karvi flowers bloom, Karvi include the fort in the purple color carpet not to miss for any Sahyadri explorer. You can also camp inside the caves you will need to carry your food and cook your food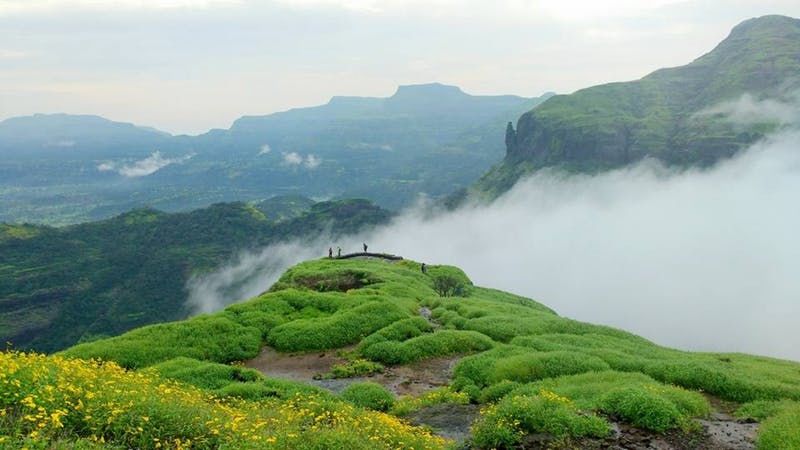 How To Reach RatanGad
By Train Nearest Station Kasara, Igatpuri and Nasik Road and hire local jeep taxi till base village Ratanwadi.
By Road from Mumbai - Thane – Kalyan - Igatpuri – Ghoti – Shendi - Bhandardara – Ratanwadi
By Road from Mumbai - Thane - Kalyan - Igatpuri - Bhavli Dam Road - Indore - Bari - MTDC Bhandardara - Samrad
By Road from Pune - Rajguru nagar - Narayangaon - Alephata - Bota - Bramhanwada - Kotul - Rajur - Shendi - Ratanwadi
Sahyadri Trek is one of the best Sahyadri Forts to be visted during monsoon you can start from Samrad village your trek and descend towards Ratanwadi. This way you will be able to cover the complete fort and enjoy the adventure of both the routes for the Killa. Local guides are available at the base village. There is no network in this region so plan accordingly nearest town with proper network is around 30 kms.