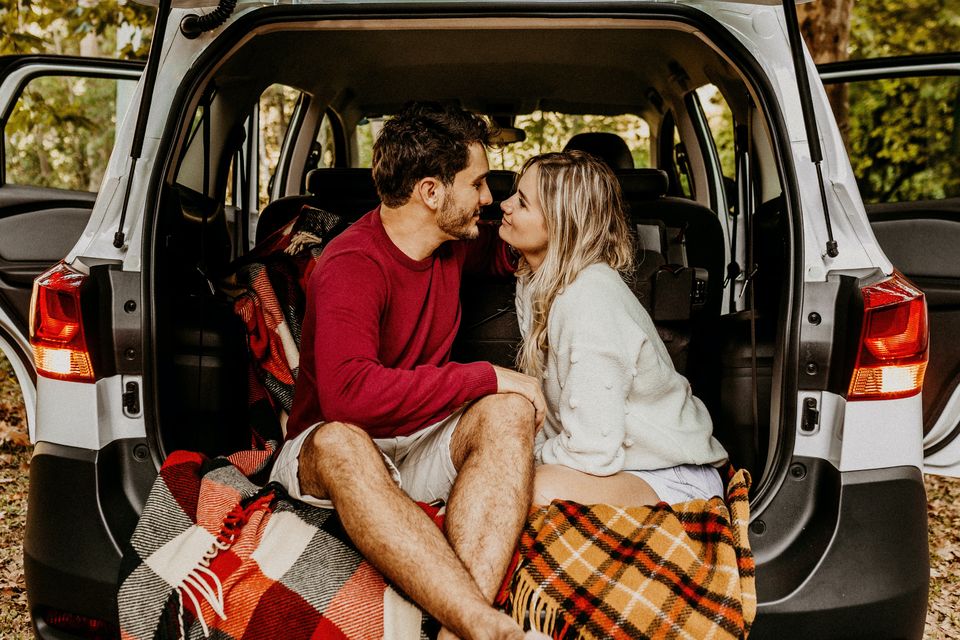 Oops!! I hope I am not too late in collating the list…..Nevertheless better late than never.
Have you planned on the Valentine's gift yet? Before gifting do note that teddys, flowers and chocolates and candle light dinners are not for everyone, especially those bitten by the travel bug. Teddys will eventually find a place in the farthest corner of the storeroom, flowers will wilt, chocolates will get over and a candlelight dinner will burn a nice round hole in your pocket. Instead, gift your hodophile partner something that fulfils a utility, has a purpose, and will be cherished by them in all their travels.
1. Scratch map
Ever heard of this? No!! Neither did I, until I came across a post on Instagram and I knew I have to gift this to my "One & Only" this Valentine's Day. Now you can tick off all the countries that you travelled with your beloved.
Price: Between INR 1700 – a whopping INR 18,000 (well, at least they have a range!)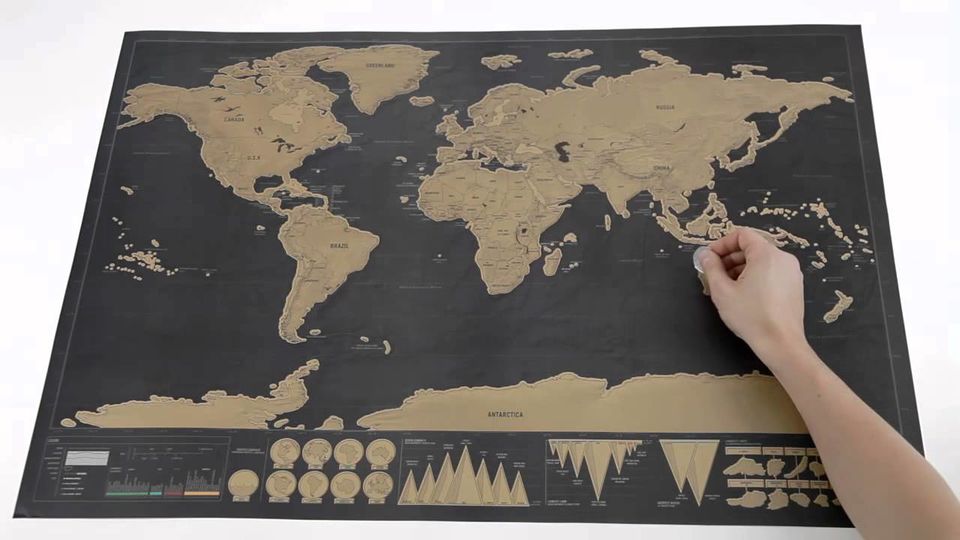 2. Customized Backpack
Who doesn't like something that is made especially for them – with their name and any desired logo. For that matter even a special pic of you and your furry friend. Let there be innovation, let there be customization.
Price: INR 900 onwards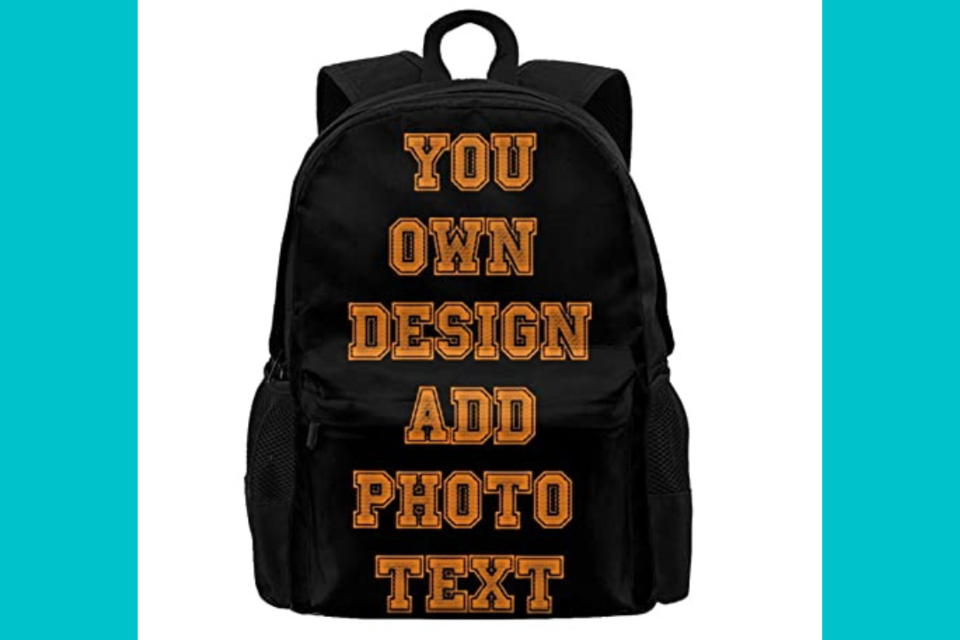 3. Travel Journal
Be it a travel blogger or travel journalist or simply a travel enthusiast – every should keep a travel journal, to pen down what you experience right at the moment of the big revelation. Our cerebral memory may fade over time but not the systematic written record.
Price: INR 300 onwards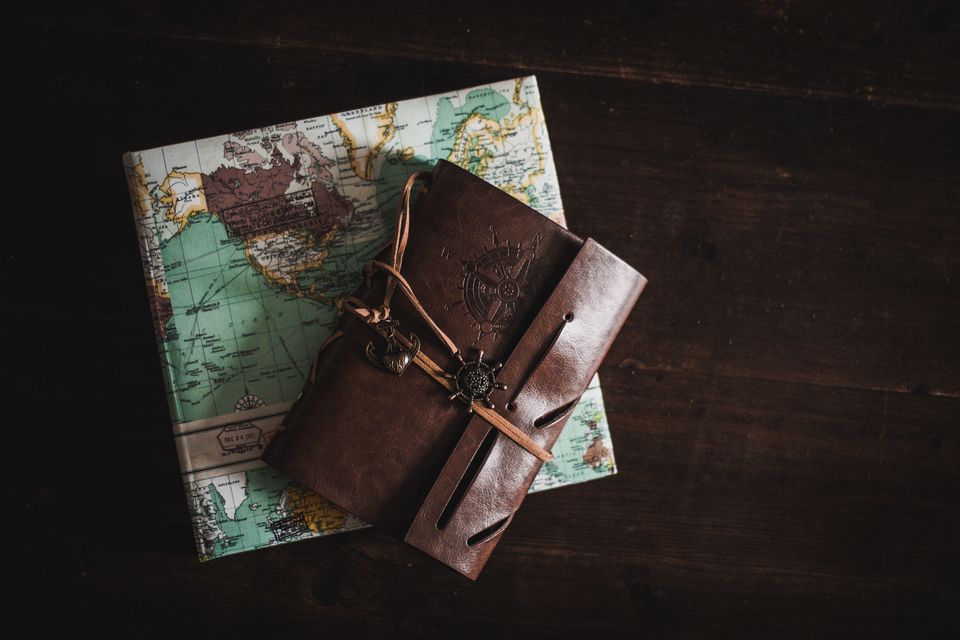 4. Dictaphone
What better way to know the culture of a place than right out of the horse's mouth? Record what you hear BUT with approval (always check if the party is comfortable to be recorded).
Price: INR 900 onwards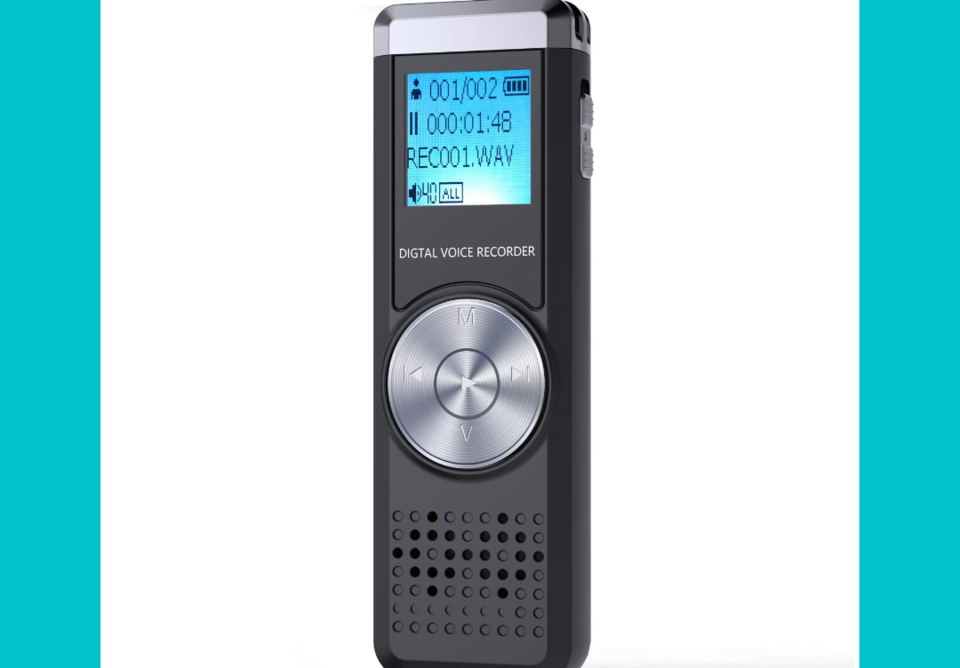 5. Customized Travel Pillow
How romantic will it be to gift your bae something has either a picture of your beloved or a quote that your beloved believes it!! Everywhere he/she travels, they can then virtually travel with you.
Price: INR 400 onwards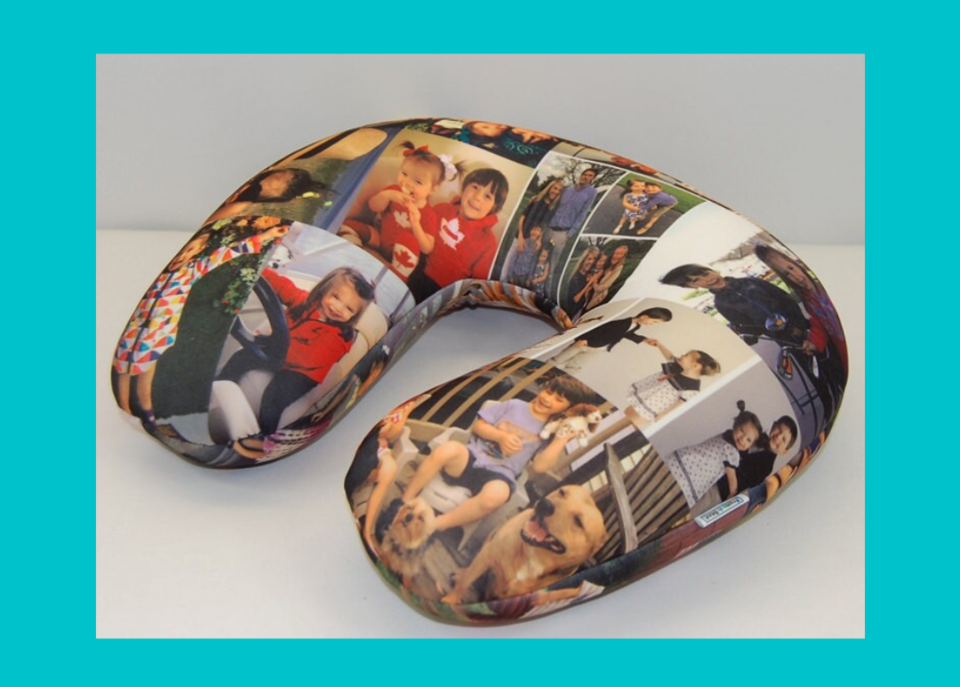 6. Packing Cubes For Suitcases
If you have not experienced "the clutter", toh kya hi experience kiya!! To keep the 'case organized a great way to travel is to get packing cubes. They come in all sizes and you can pack your apparels separately and be the "tidy packer". Your hodophile partner will love it!
Price: INR 650 onwards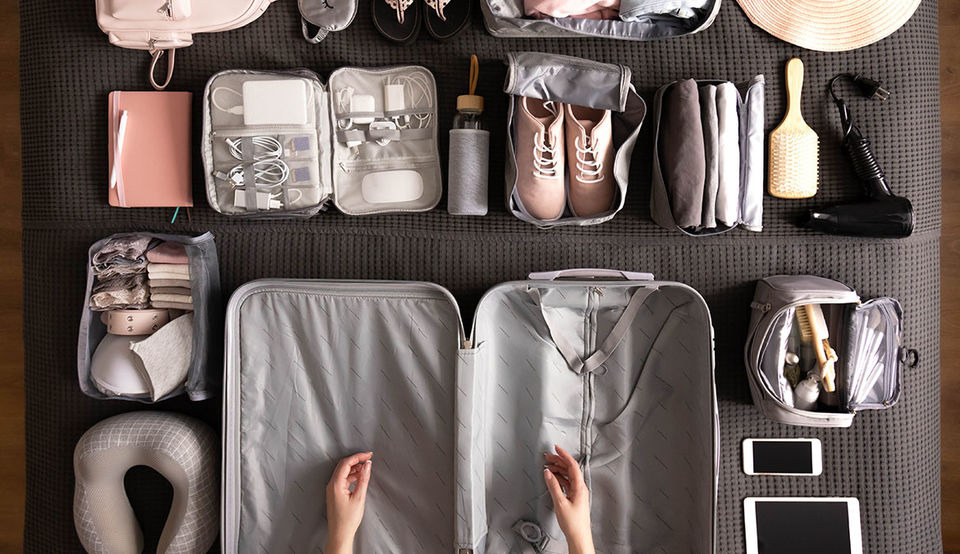 7. Dual USB Universal Travel Adaptor
This is a necessity my friend and you can't go wrong with gifting your love this one! With different phones and laptops having different charging ports it has been become essential to carry a dual USB universal travel adaptor. Not just for phones and laptops but also for charging batteries and other electrical devices.
Price: INR 400 onwards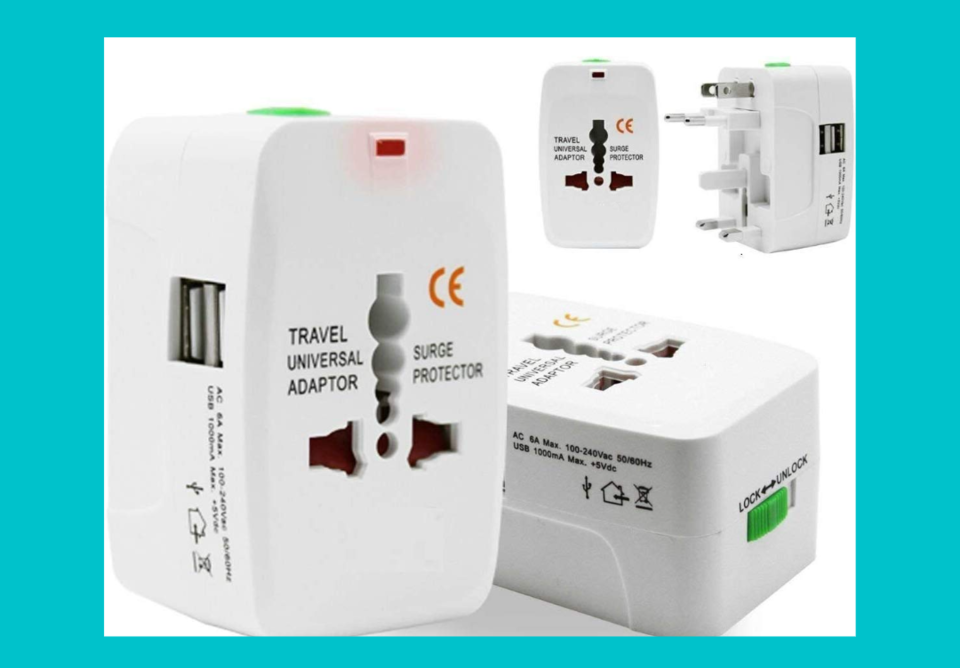 8. Travel Bag To Organize Electronic Accessories
In this age of technology and travel, there is hardly any traveller who does not carry heavy-duty gadgets or electronics and a travel bag specially to keep them organised in one place is a necessity for both professionals and novices.
Price: INR 700 onwards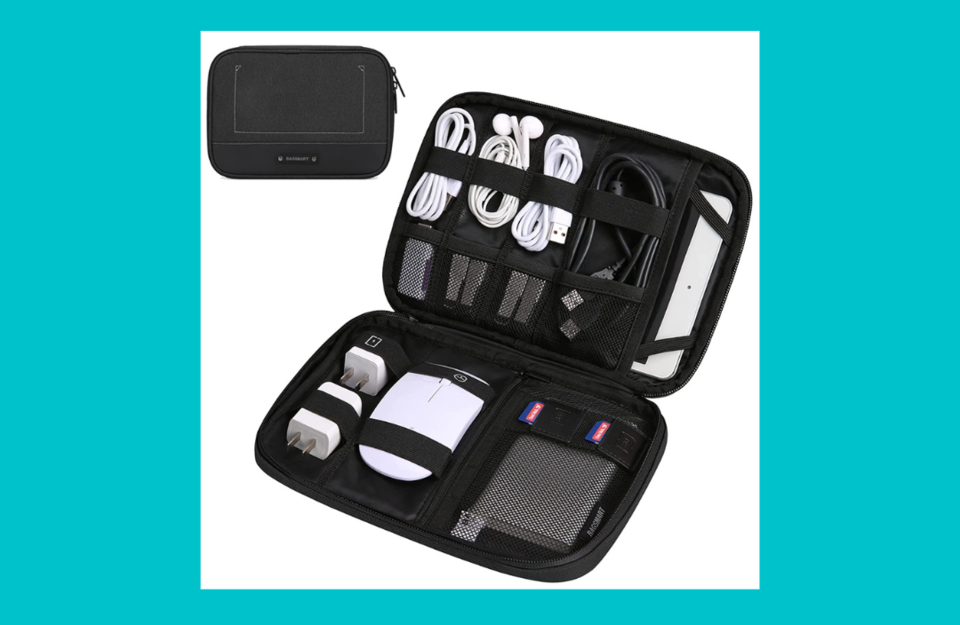 9. Vacuum Insulated Travel Mug
"Sine qua non" for coffee connoisseurs while travelling. Vacuum insulation makes sure that the travel mug is airtight which in turn keeps the flavour of the coffee intact!
Price: INR 450 onwards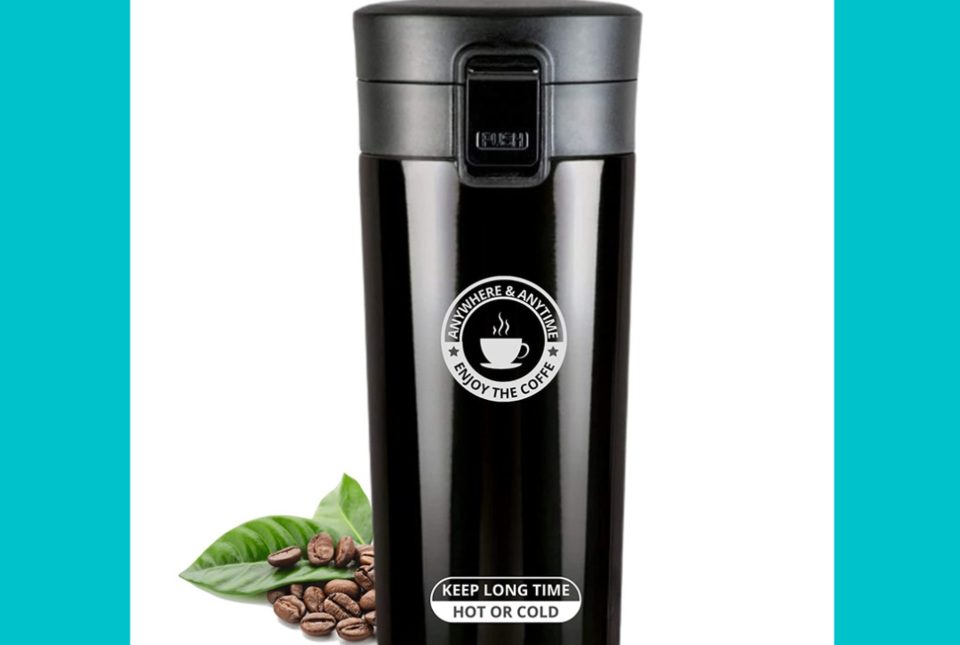 10. Disposable Toilet Seat Covers
One of the best practical discoveries for a traveller, especially one who never shies away from exploring the world and is never afraid to go to any corner of the world.
Price: INR 130 onwards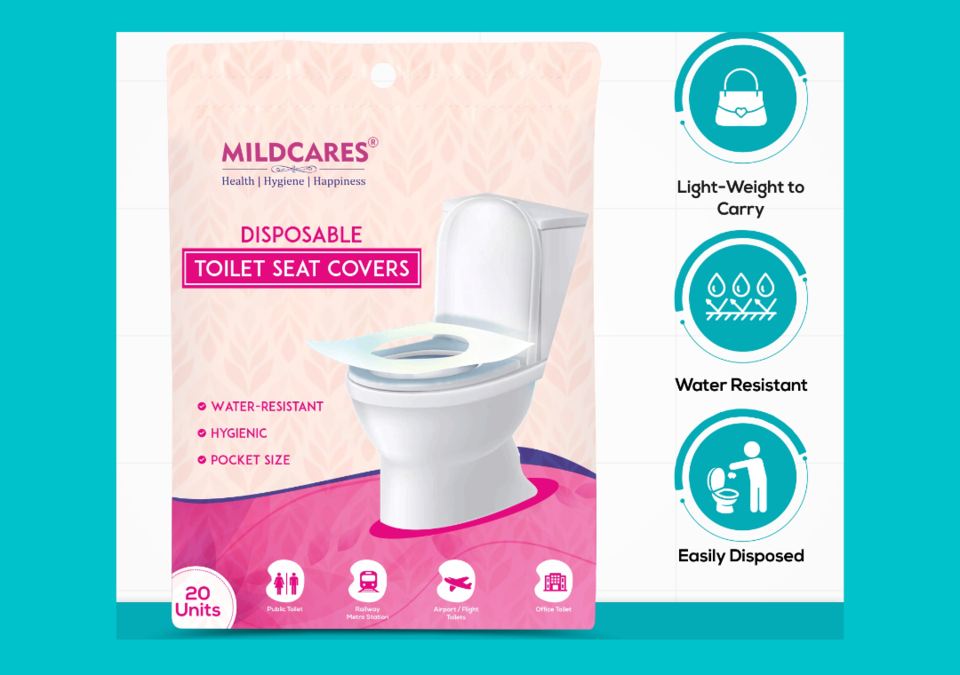 11. Shoe Bag
Now there is no need to keep hiking shoes, sandals, floaters, hells, etc. together with clothes. Pack them separately, carry them together.
Price: INR 200 onwards (for a pack of 6)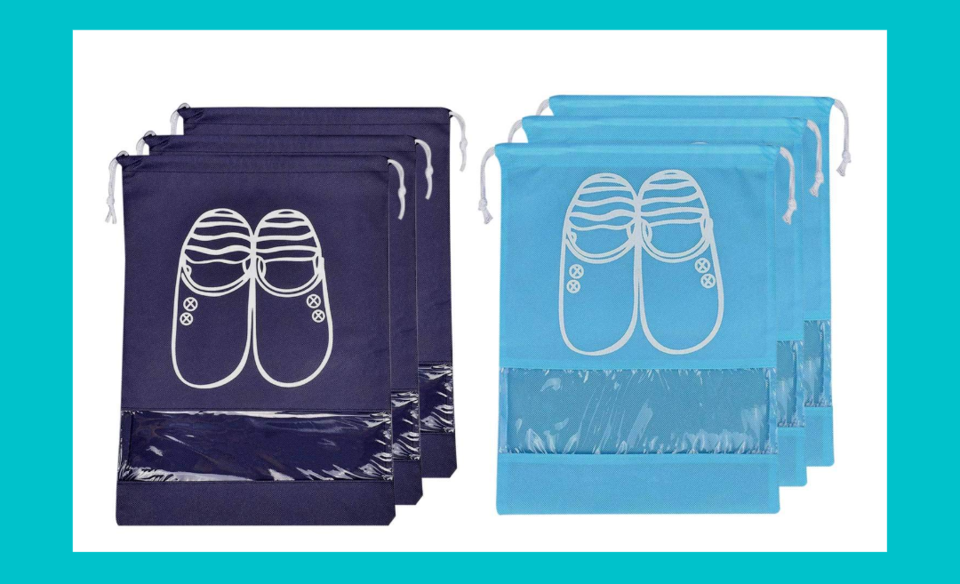 12. Vacuum Bags For Clothes Storage
A great way to store clothes by sucking out the excess air and minimizing space. Packing mein bhi innovation.
Price: INR 570 onwards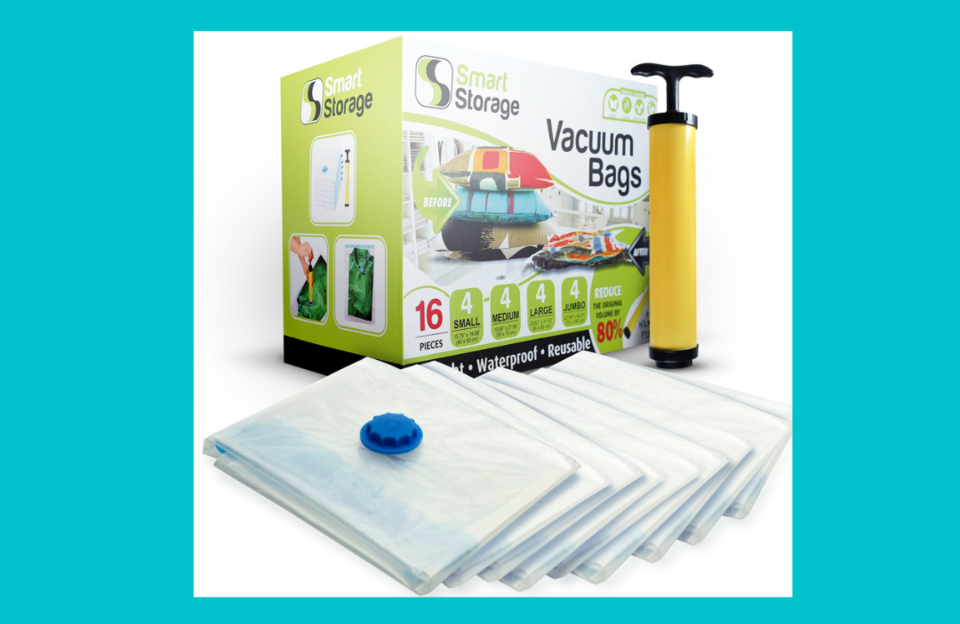 13. Digital Luggage Weighing Scale
I don't know anyone who wants to pay excess baggage, do you? Exactly why this is necessary. A good digital weighing scale is easy to carry, lightweight and helps to avoid paying excess baggage. A good fit for travel bit!
Price: INR 300 onwards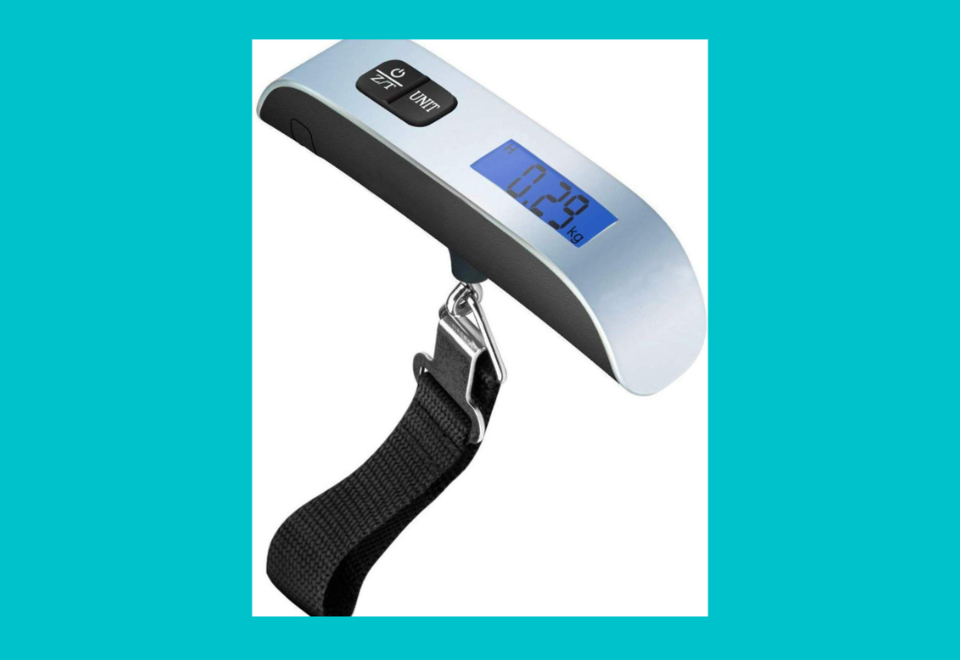 14. Tripod Stand
Be it a camera or a phone, nowadays a good tripod is a commodity that not many avail but should.
Price: INR 350 onwards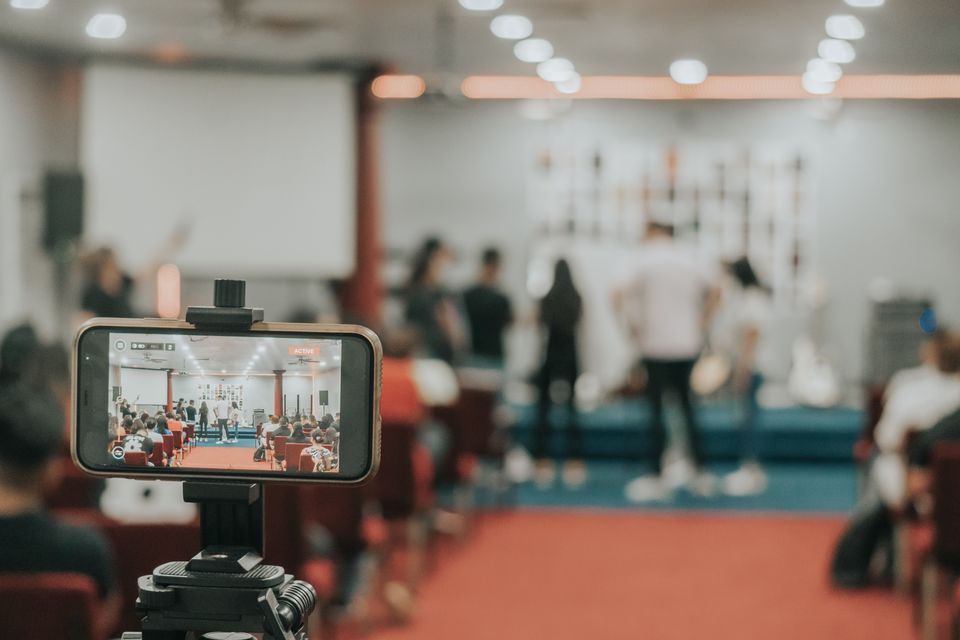 15. Go Pro
On the costlier side (a rather premium gifting option), if your bae is a video enthusiast, you cannot do without a Go Pro. Purchase one to fly in the sky.
Price: INR 35,500 onwards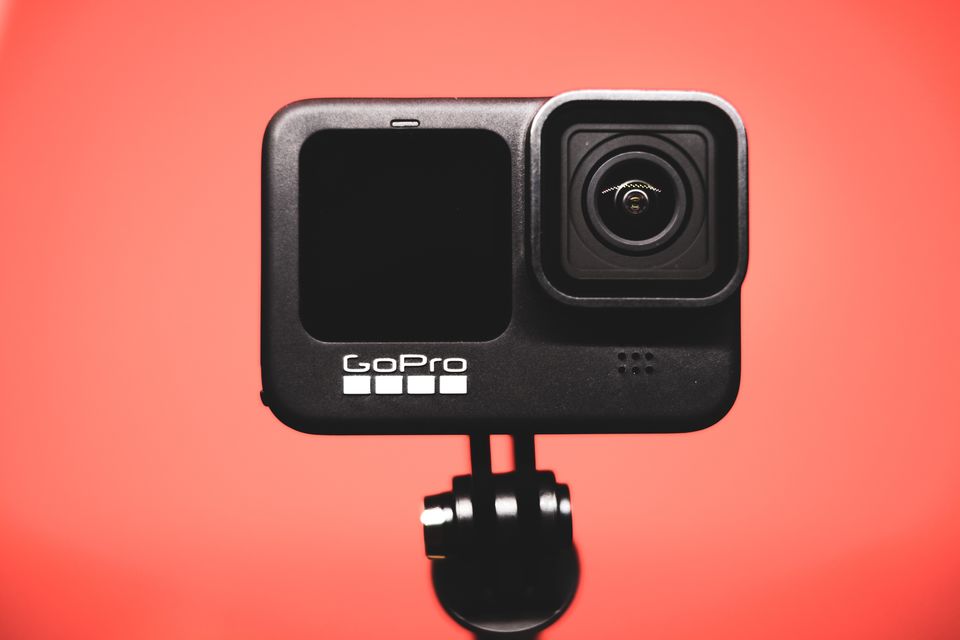 16. Wireless Remote
Tired of holding the camera or the selfie stick and then while clicking the finger moves blurring the end result? That's where the wireless or the Bluetooth remote comes into picture. Keep your phone at any place, connect via Bluetooth and then click away. Hai na amazing!!
Price: INR 150 onwards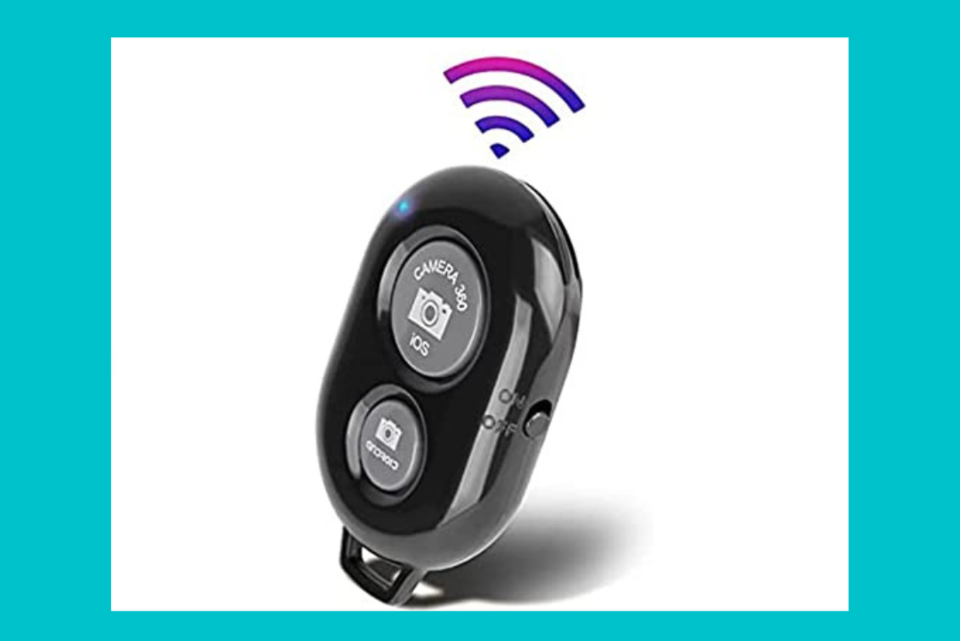 17. Insta Polaroid Camera
Printing pics is an ancient art that is slowly sliding back in trend – the polaroid camera lets you capture your most precious moments and print the physical evidence in a jiffy. So, capture and print as many memories as you want.
Price: INR 4,800 onwards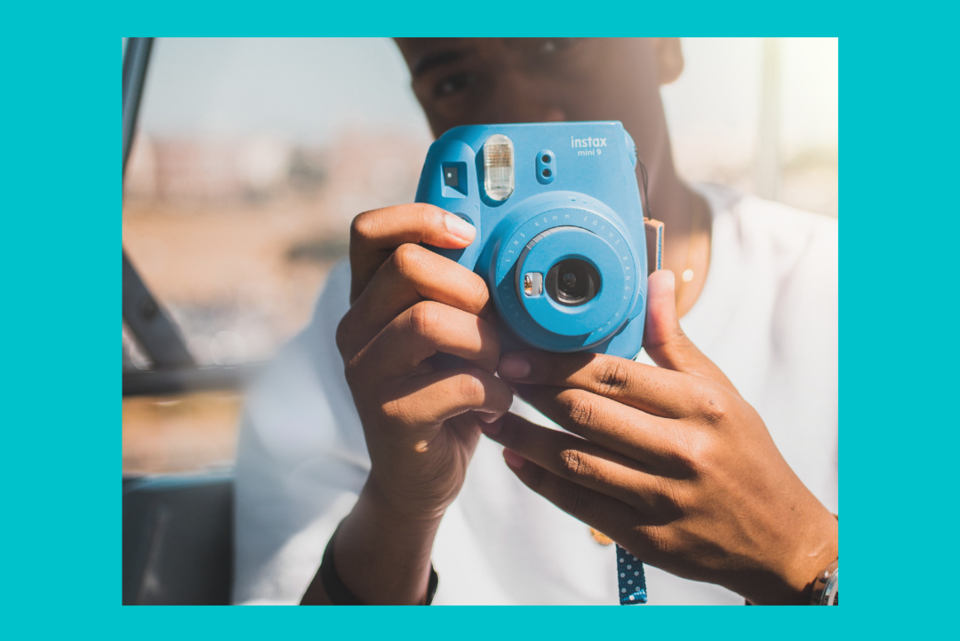 18. Hiking Kit
There's always that couple who like to hike everywhere and for them a hiking is a lifestyle. So, an ideal gift to profess your love to your beloved "hiking partner" is the hiking kit.
Price: INR 8,000 onwards (considering all necessary things included)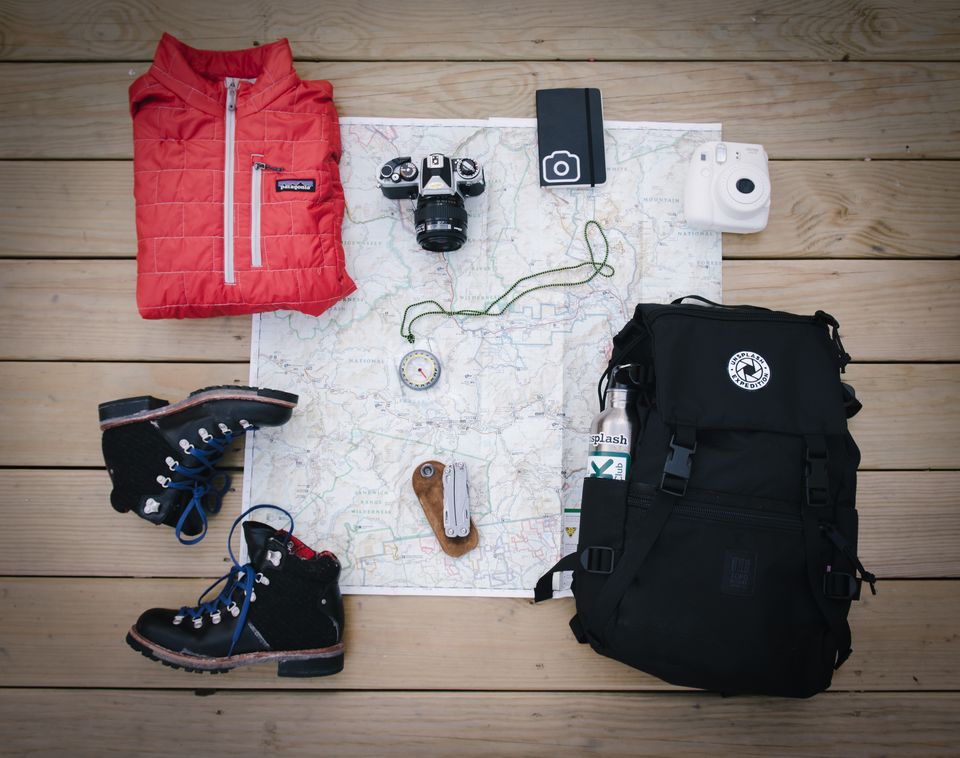 19. Mini Trolley
Travel extensively, pack light but remember to look trendy. A perfect gift for your bae this Valentine's Day. Don't forget to add a touch of something special like a personalized name tag, or a quote or a trinket!
Price: INR 1,900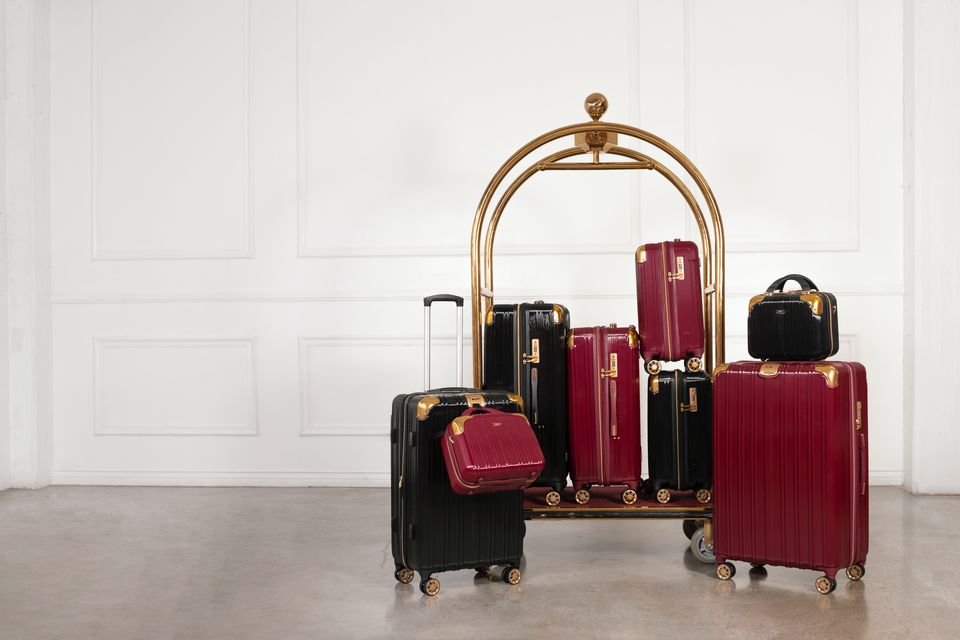 20. Waist Bag / Chest Bag
This is trendy and compliments the tiny trolley that is used to accompany a posh vacation. What better occasion to gift one, other than Valentine's Day and impress your "favourite travelogist".
Price: INR 300 onwards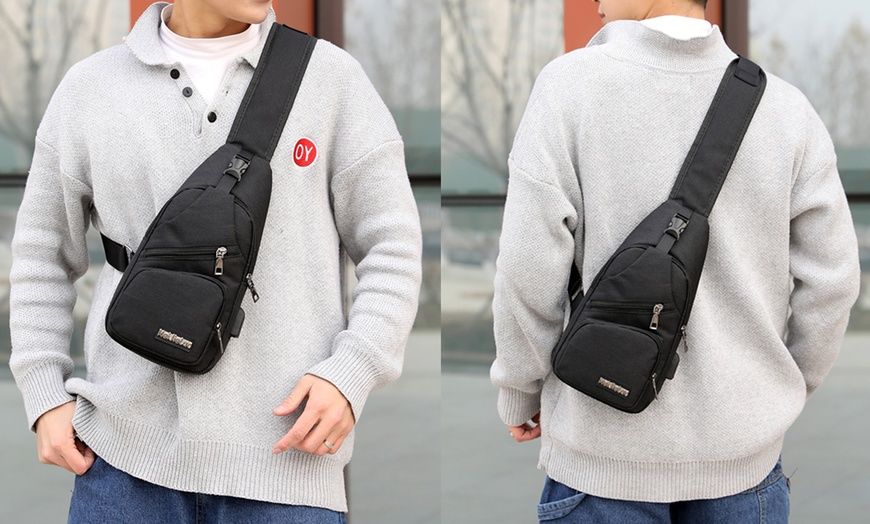 I know how hard it gets to plan and gift "just the right thing" to your bae that will forever hold a special place in their heart. Something thoughtful, something dear, something that reflects who they are – that becomes harder when they are travel enthusiasts and the usual "gifts of choice" bore them.
So here is a carefully curated list that might help you gift something special to your favourite travel buddy.
Think we missed out on something? Tell us about it in the comments below. Or write about it here on Tripoto and earn Tripoto Credits!
And be a part of the largest online community of travellers on Tripoto's Facebook page!