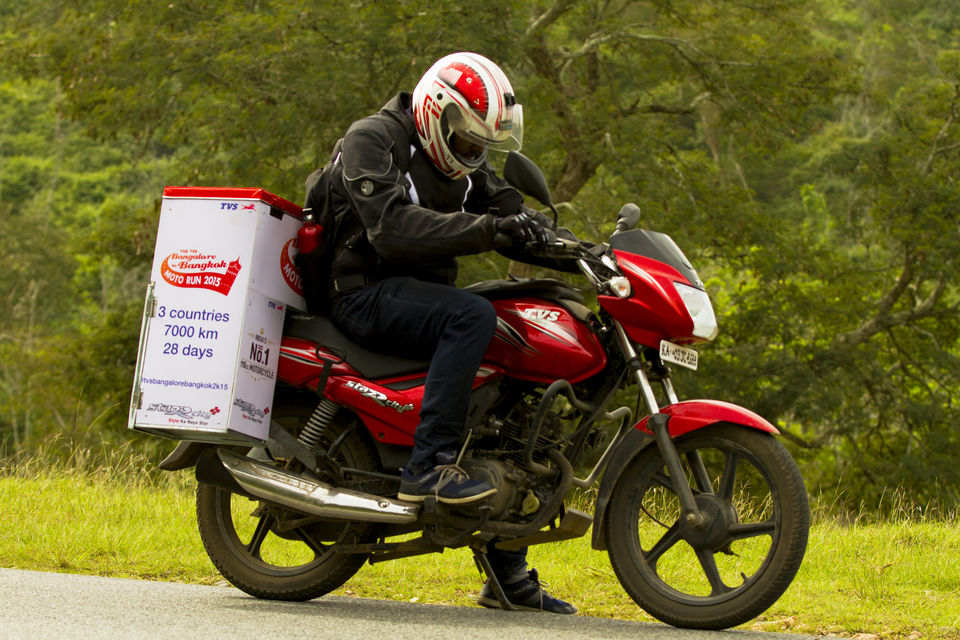 This isn't about gulping big kms or raising a particular number on the odo. Hell, this isn't even about performance statistics and which bike is better and those endless arguments.  This ride is all about making a point. 7000 kms in 28 days. This isn't the domain of cruisers and muscle bikes alone. Doing a cross country ride on a bike designed for one is great. Doing a cross country ride on a bike meant to drop off your kids to school is stellar. Exploring new horizons is an oft-repeated argument. We decided to take it literally.
India, Myanmar and Thailand: a motorcycle ride across 3 countries covering close to 7000 kms on a 110cc TVS Star City+. Did we mention we are doing it in 28 days? Oh, BTW, Arunabh is doing this ride solo....
Flagging off from Bangalore on Christmas 2015....
THE TVS BANGALORE - BANGKOK MOTO RUN 2015
(this time its all in)