If you don't know where is Arbudanchal then let me tell you first that the ancient name of Mount Abu is Arbudanchal. Its a popular hill station in the aravalli range only hill station of Rajasthan (India). Other than its scenic beauty, Mount Abu is also popular as a seat of religious importance for Jains And Hindus. The structural architectural wonders in Mount Abu, among other places to visit, have been drawing history buffs and architecture enthusiasts from different corners of the world.
After the journey of 3 hours from udaipur we stayed in OYO Home Elite Resort which is really a good place to stay staff was very co-operative and facilities was also very nice.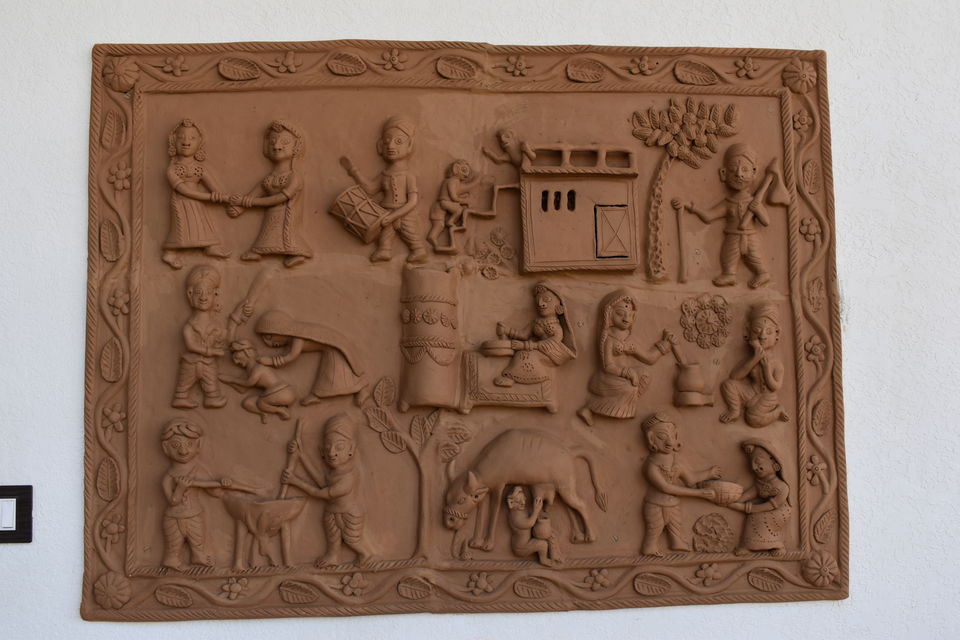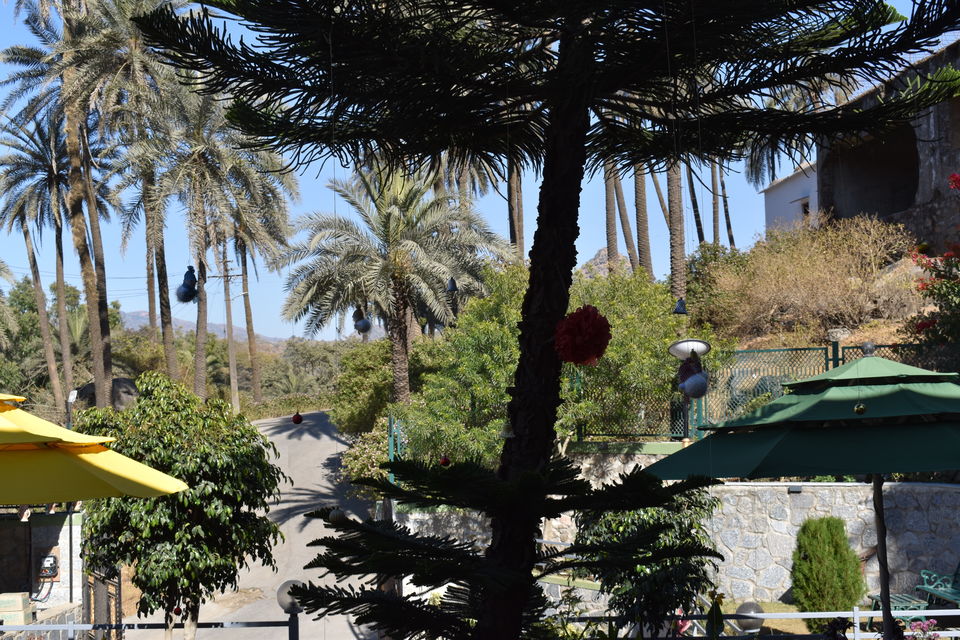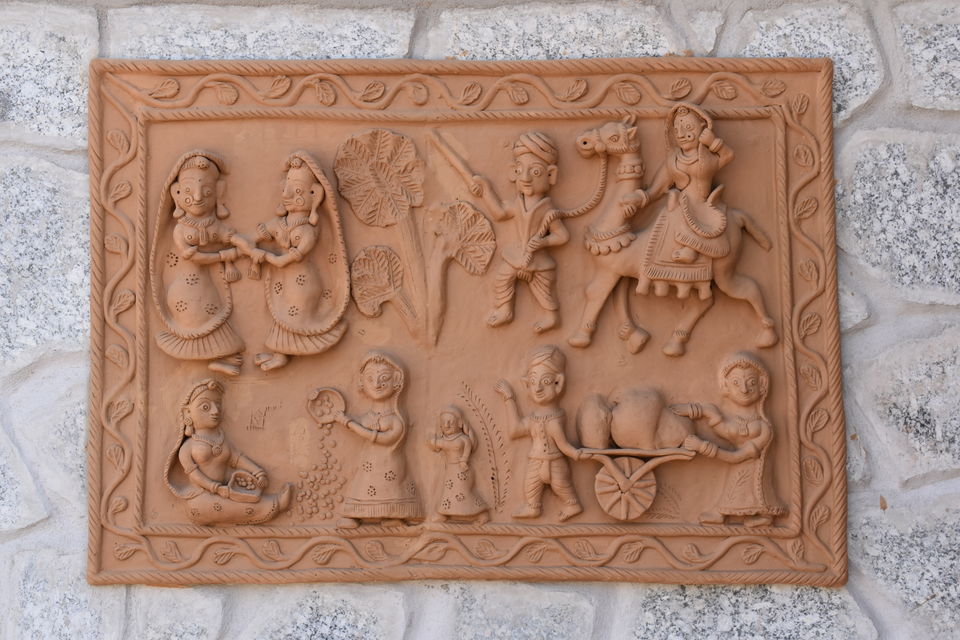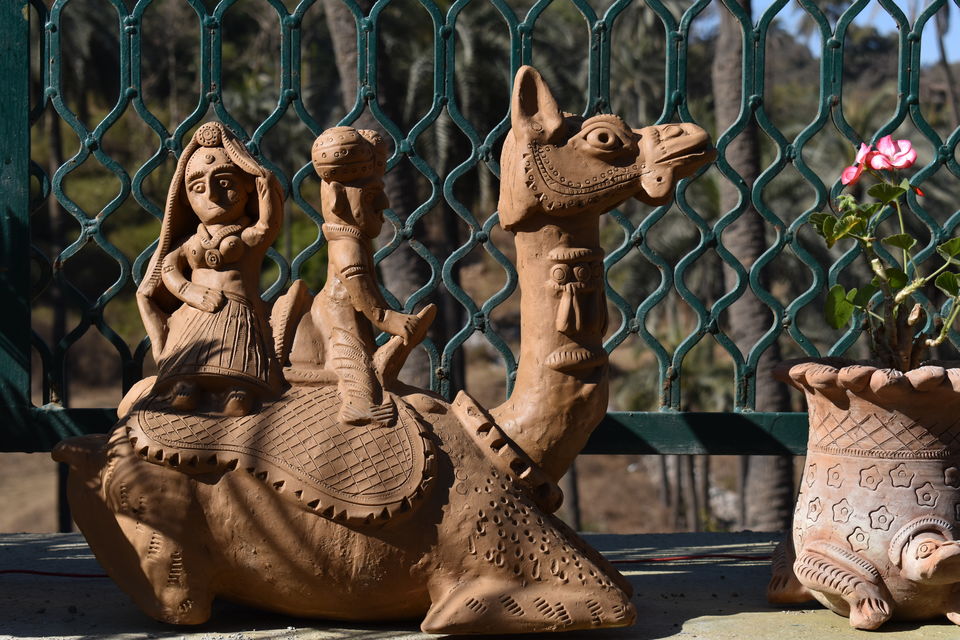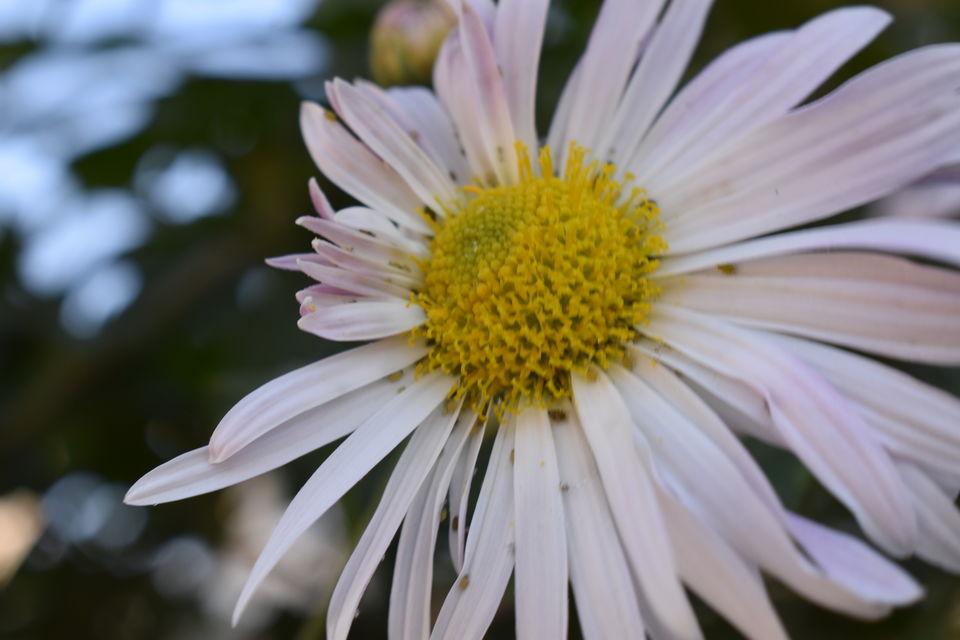 After some rest we booked rental bikes for our journey it was an awesome experience to ride two wheeler in this sceneric road of mount abu, as the time was about 4 pm so we went to watch sunset, so at first we went to visit honeymoon point.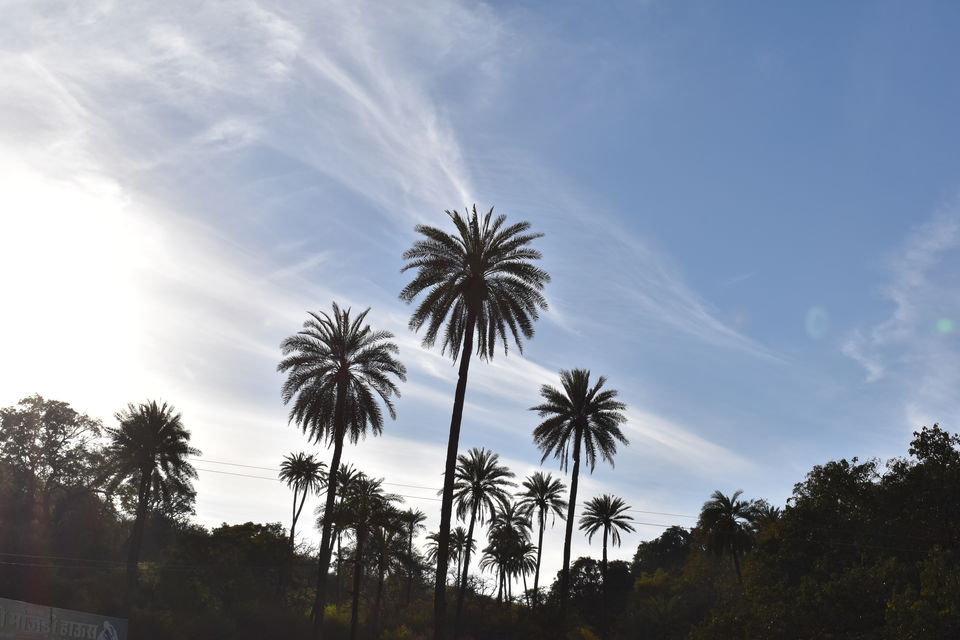 Honeymoon point is a must-visit if you wish to catch an exquisite view of the sun setting down the horizon. This is an ideal spot if you are looking for a rather serene spot to spend your time at. This area's untwining vibe and scenic beauty owes to the fact that this is one of the most popular attractions of Mount Abu.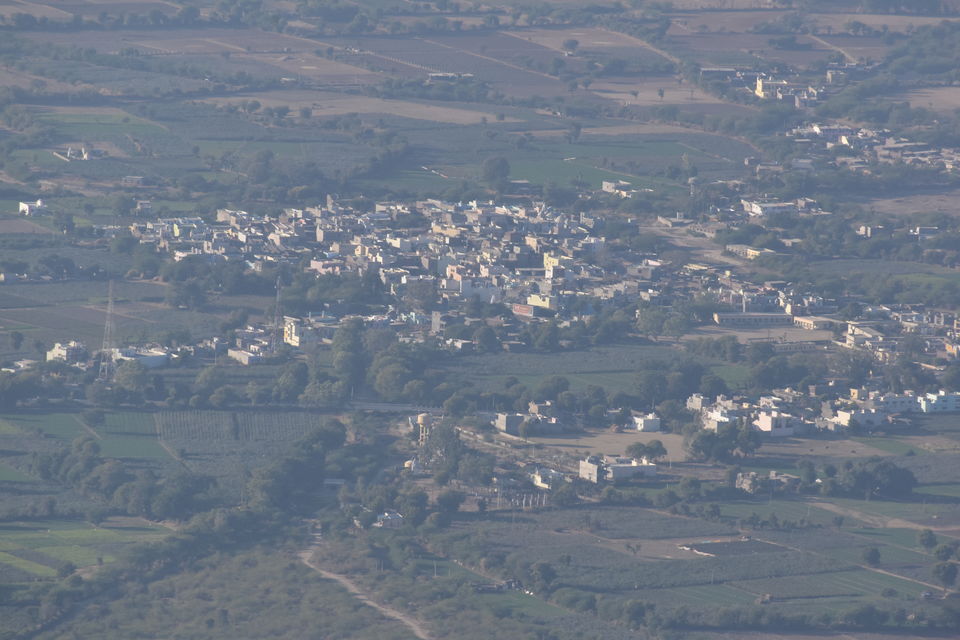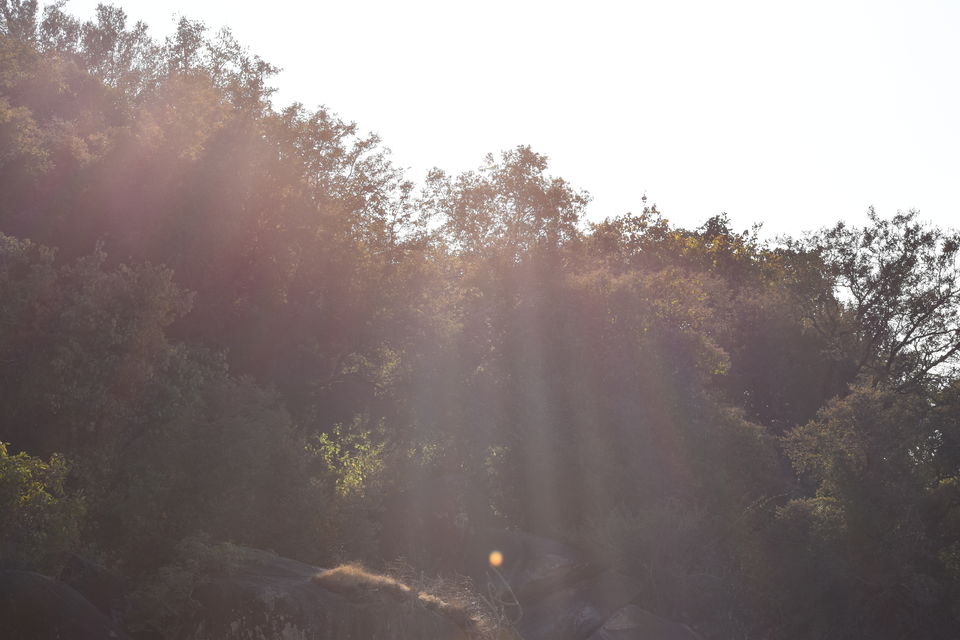 as the sun in another direction so we went another place to witnessed the sun set.
Sunset Point:
Lying south west of Nakki Lake, Sunset point is one of the most popular viewpoints in Mount Abu, Enjoy the site of orange-colored sun setting behind the Aravali Ranges. Treat your eyes to the picturesque views of the surrounding area including villages and green valleys while the sun is setting down.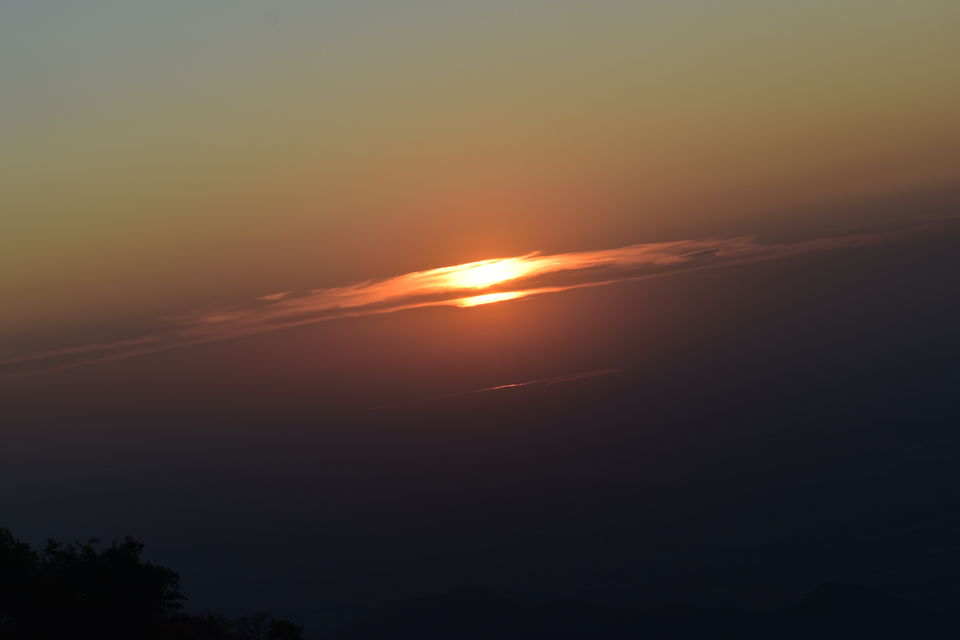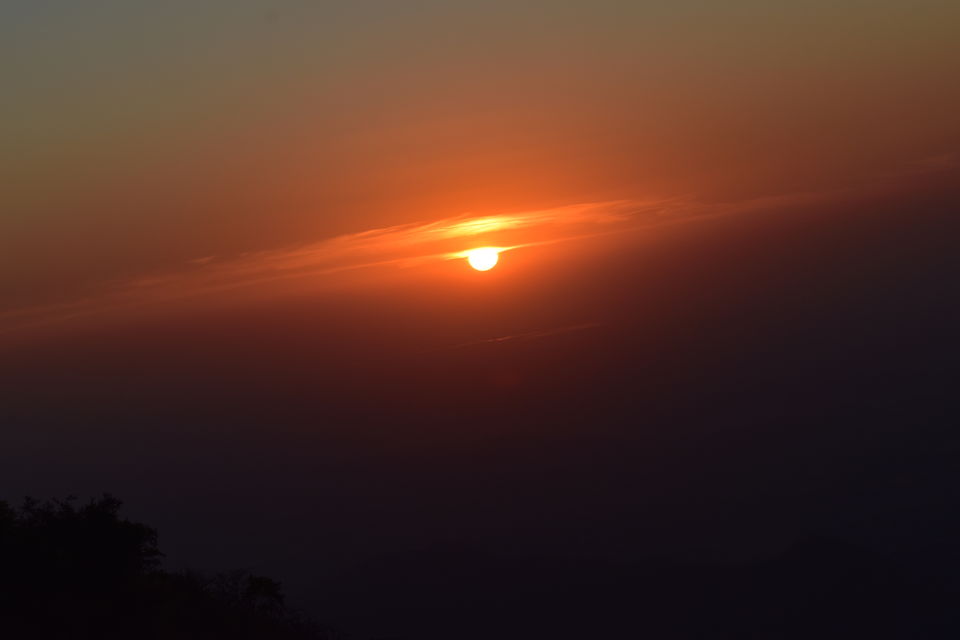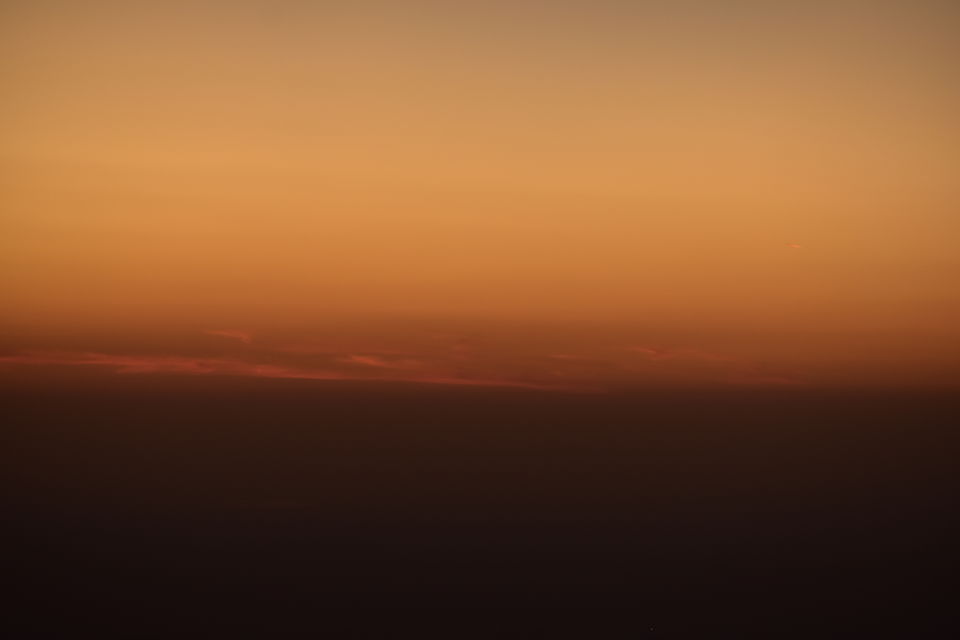 After that we went to explore the market .
On the second day of our trip we decided to go on trekking as the first timer the trail instructor took us at arbuda devi trail for trekking which also includes caving , rock climbing and rappelling, this was our first experience but it was so enjoyable at some point on hill we took our picture with sun which i want to share with you...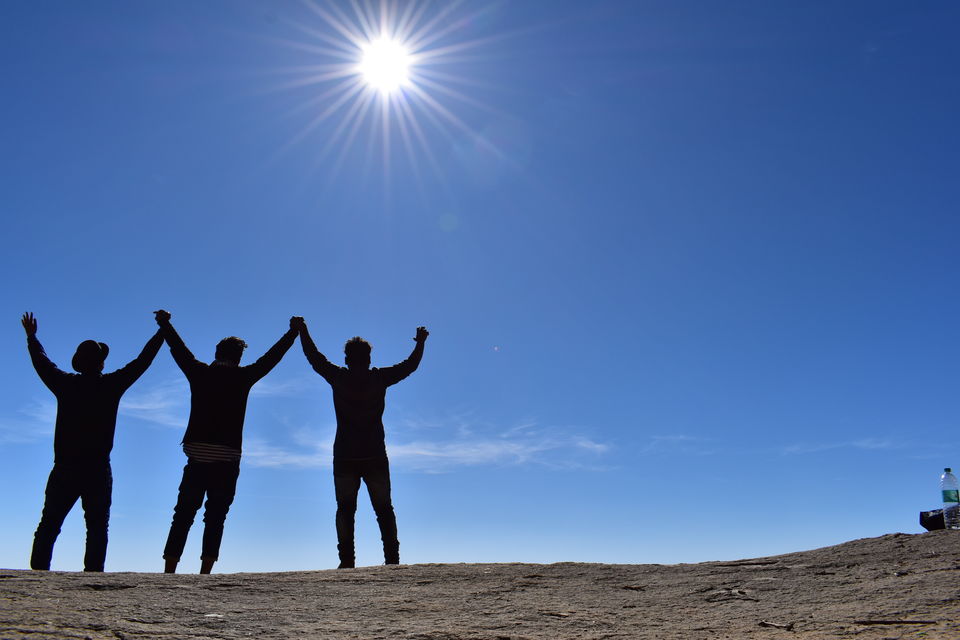 Guru Shikhar:
After that we went to visit Guru Shikher which is recognized as the highest point on this mountain range. Taking about 300 steps up to Guru Shikhar, you reach the temple of Guru Dattatreya, an incarnation of the Divine Trinity (Brahma, Vishnu and Shiva). People flock to this place both for its religious aspects and the panoramic views.
have a look: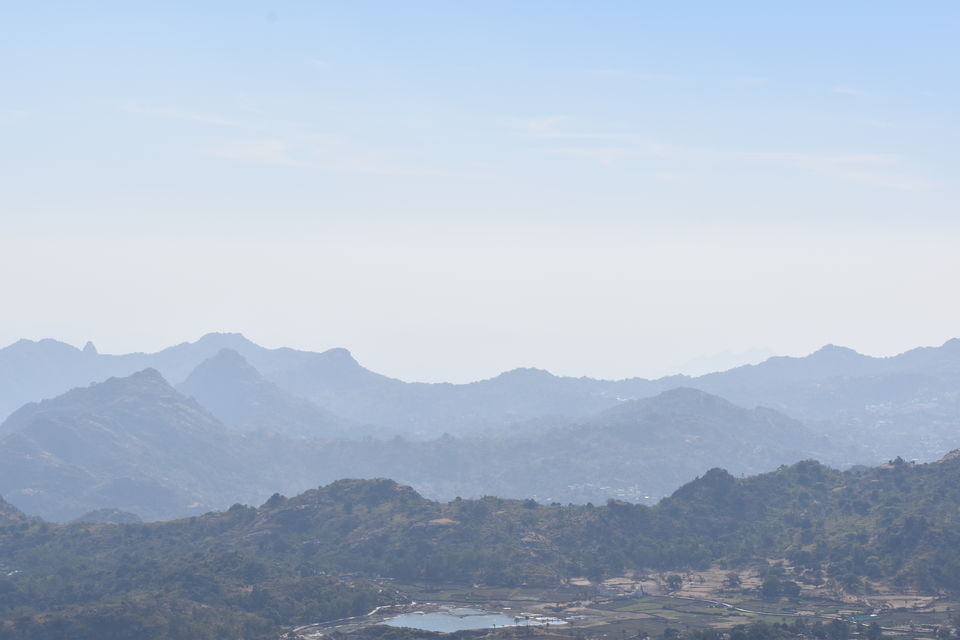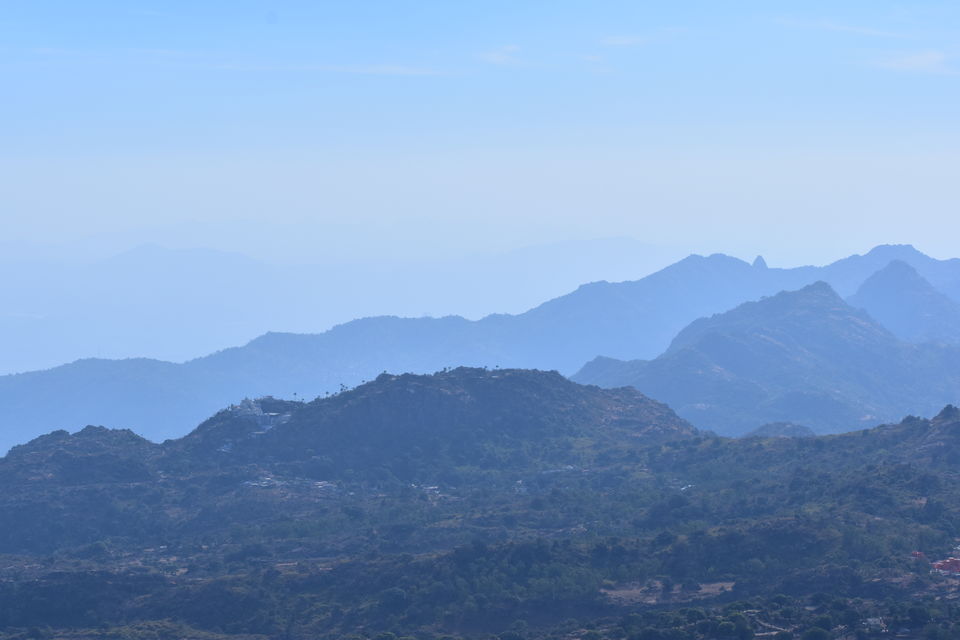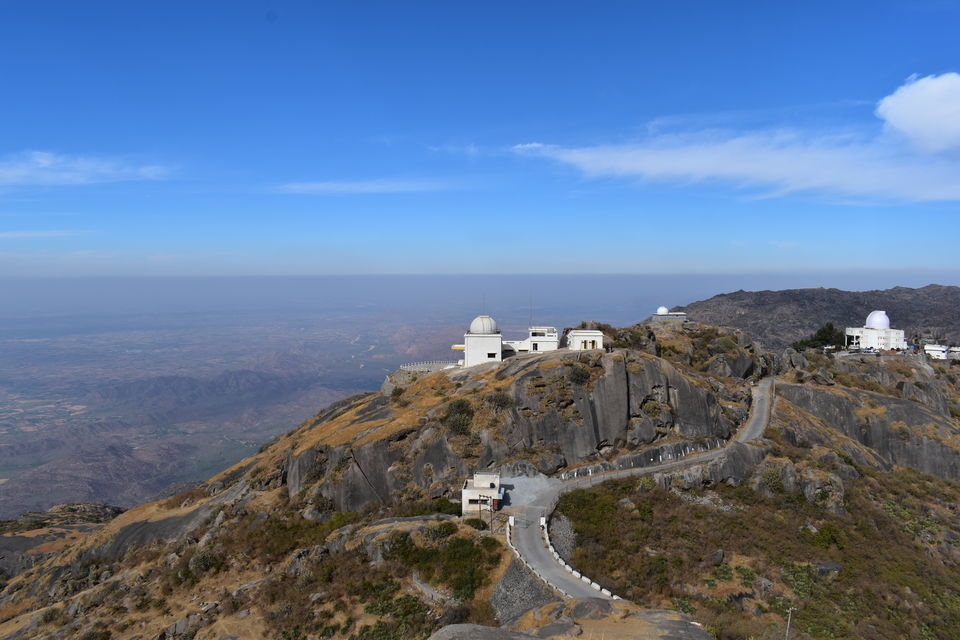 ACHLESHWAR:
According to local legends, the temple is built around a toe print of Lord Shiva. Like most temples, Shiva is worshipped in the form of a shiva-linga, but what makes it interesting is the fact that the shiva-lingain here is a naturally occurring structure. The temple is well-known for its ambiance, beautiful filigree work, and the numerous bull statues that represent Nandi, the noble carrierof Lord Shiva.Within the temple, there is also a pit that is said to be the entryway to narak, the netherworld. When you take into account the local legends and histories that surround this beautiful temple, is when you understand whyit is worth a visit.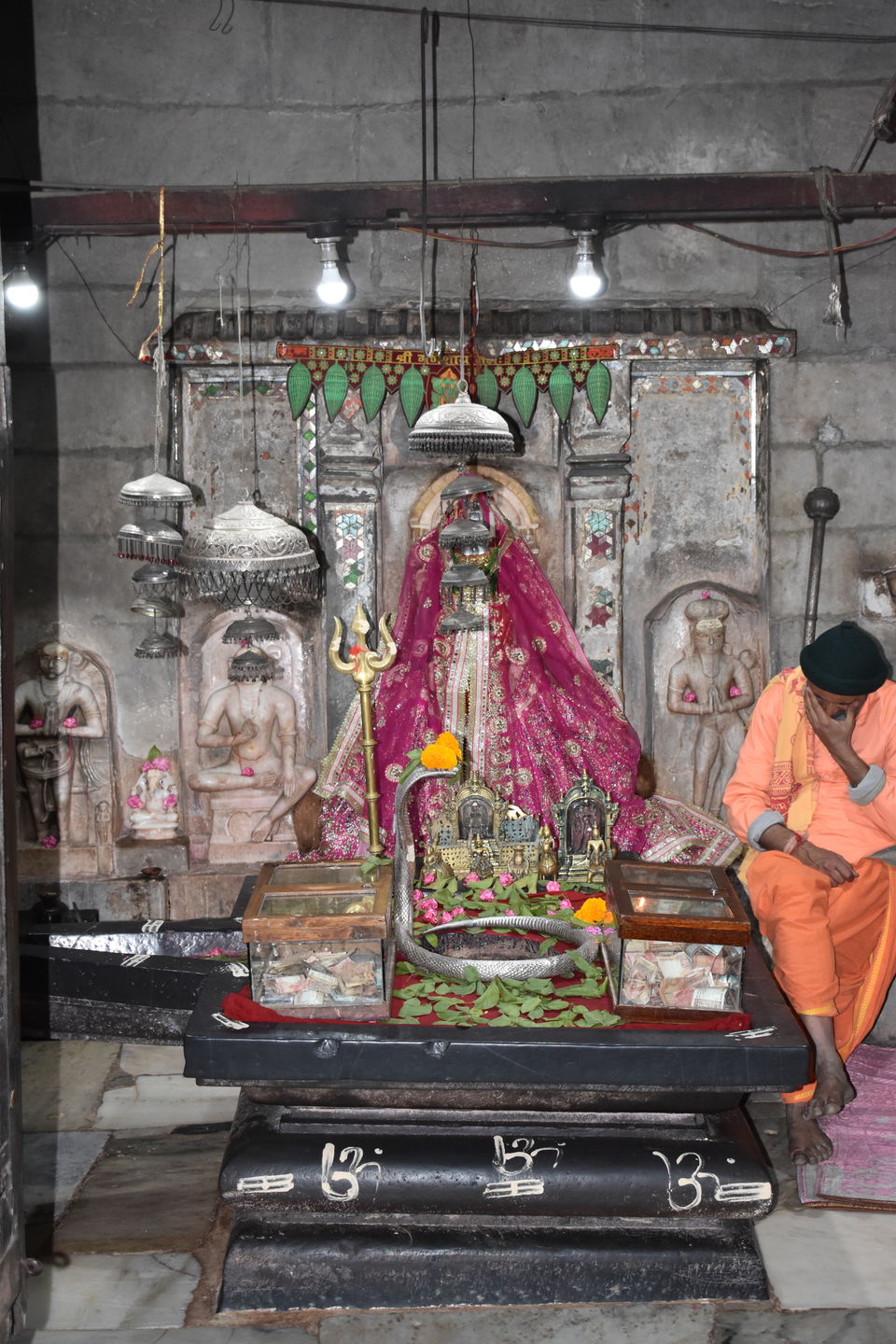 there is a market near the temple where you can get your hands on trinkets, wooden toys, marble statues, sandalwood idols and other knick-knacks.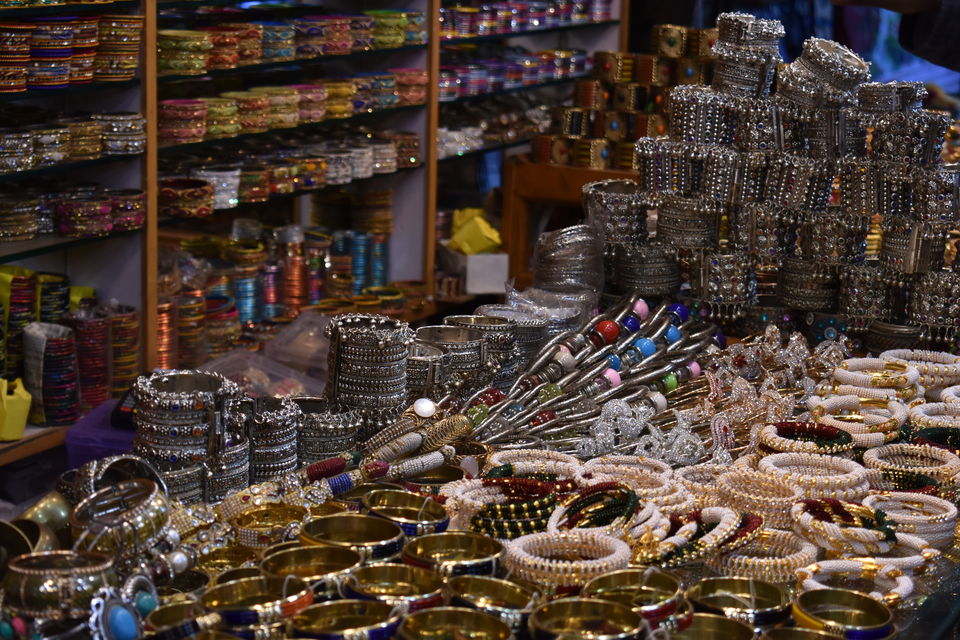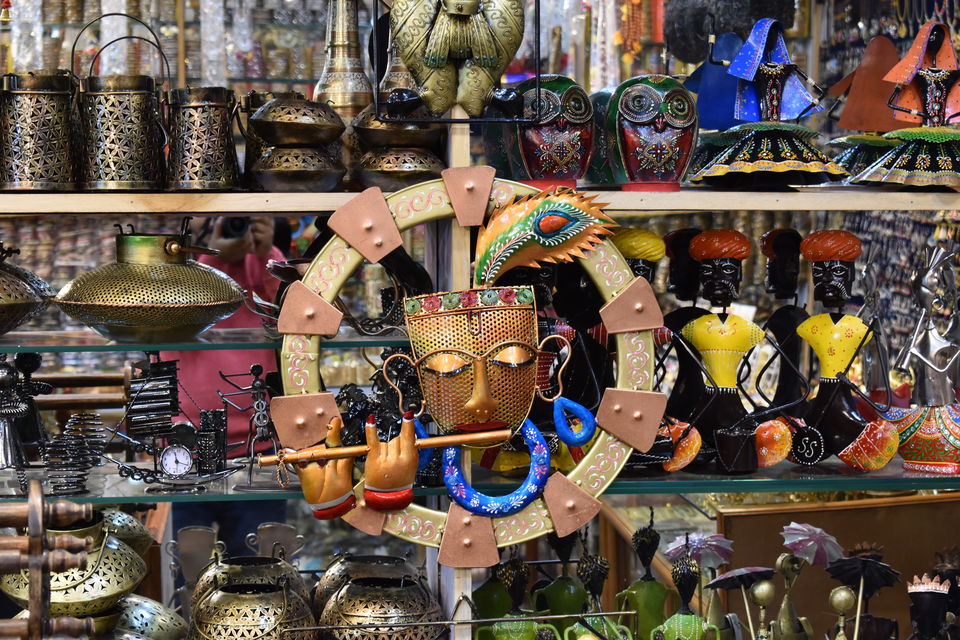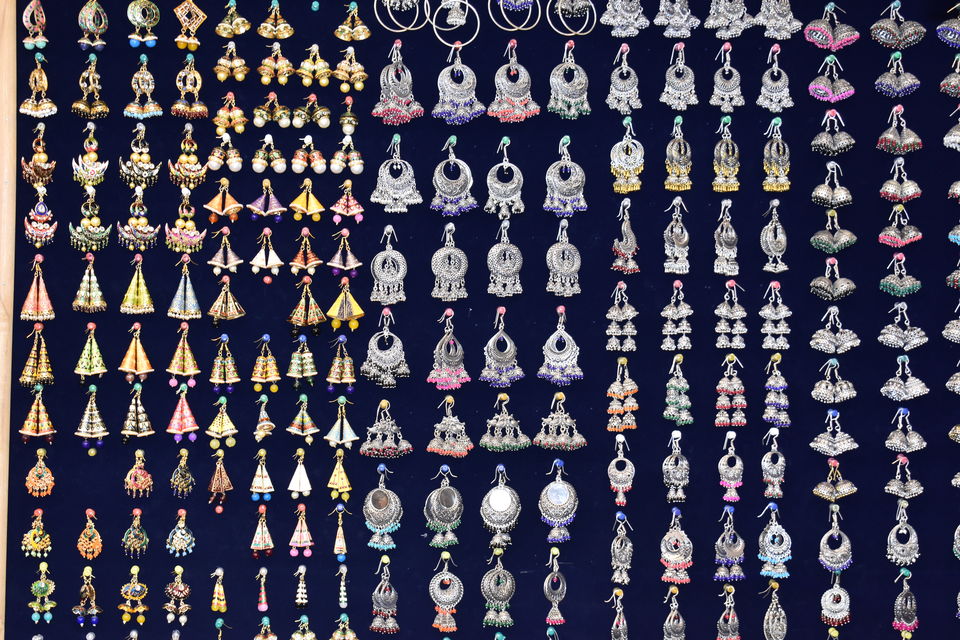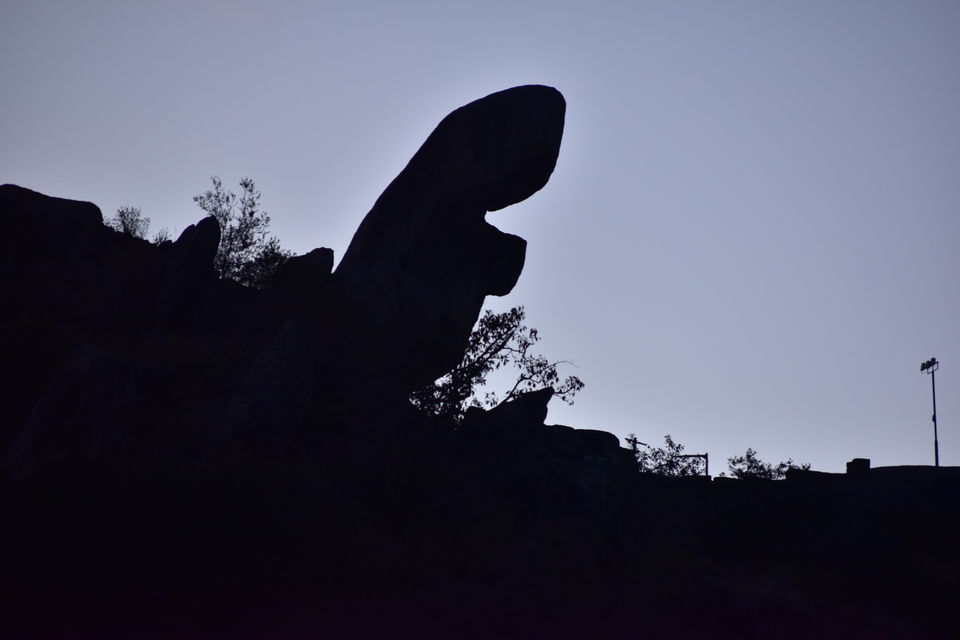 It is Located on the main trekking trail near the Lake, the Toad Rock has often been referred to as the mascot of Mount Abu. The massive rock structure is an excellent illustration of igneous rocks found in amazing shapes and is shaped, as the name suggests, like a toad.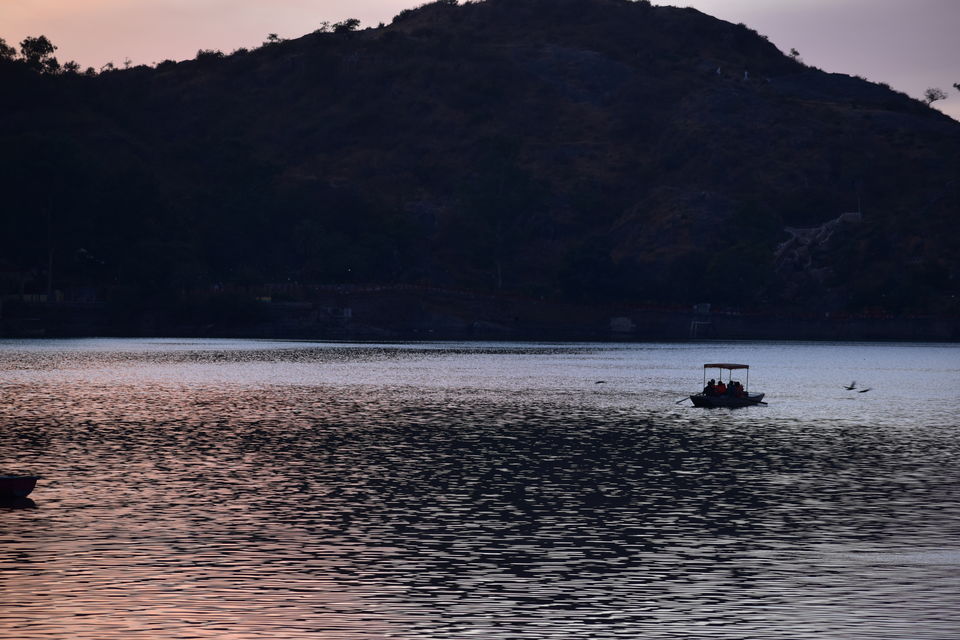 Recognized as the first ever manmade lake in India, Nakki Lake is also a preferred place to see in Mount Abu. You can choose to take a boat ride at the lake and watch the sun set past the beautiful hills surrounding this place.
On 3rd and last day of my trip we start it with visiting Dilwara Temple.
Dilwara Temple:
Dilwara Jain temples are considered to be among the best specimens of architectural perfection in the country.
Thrill Zone Adventure Park:
its a best place for all adventure lovers there are many activities which you can do :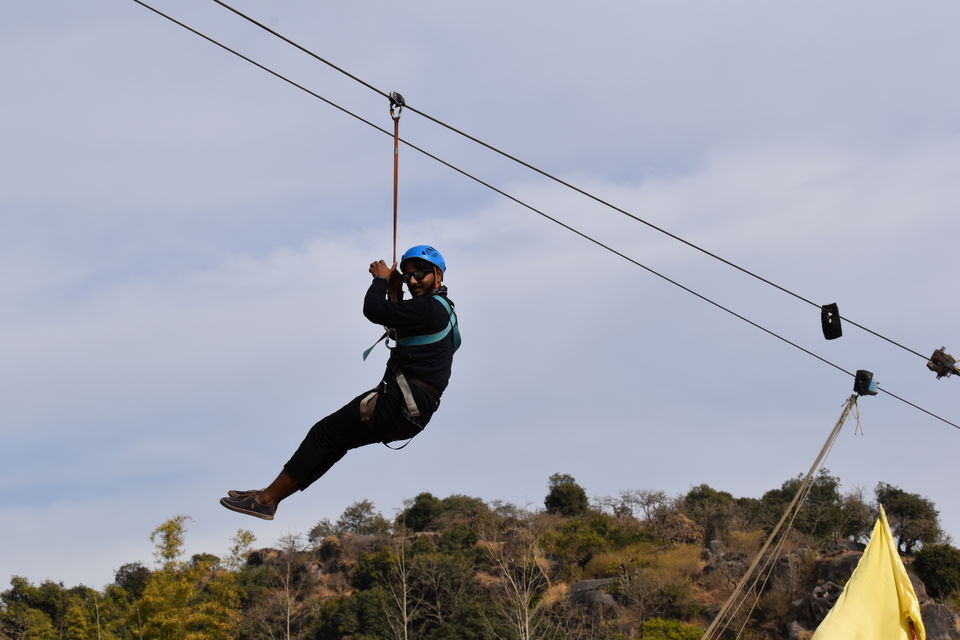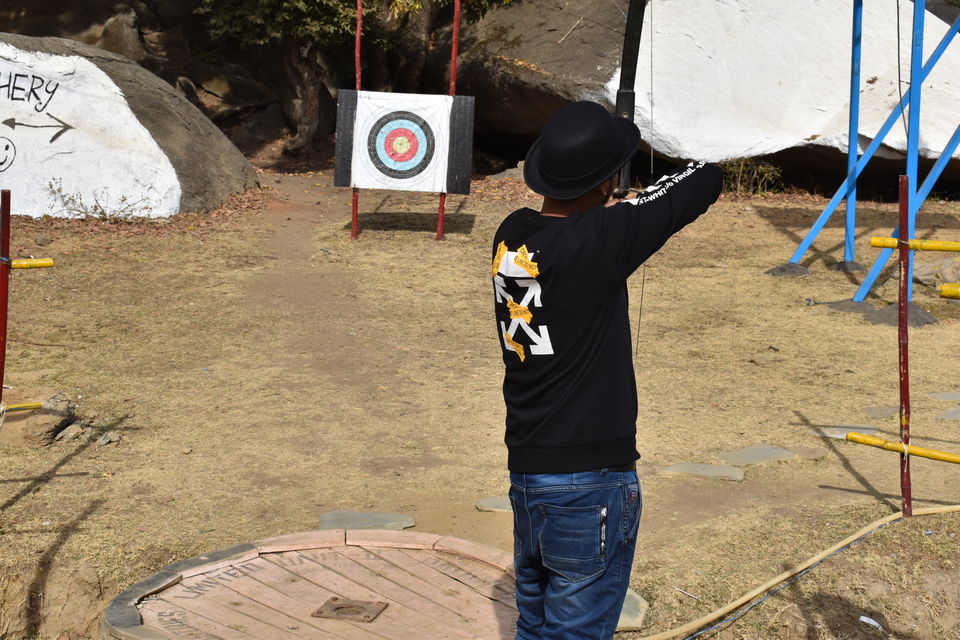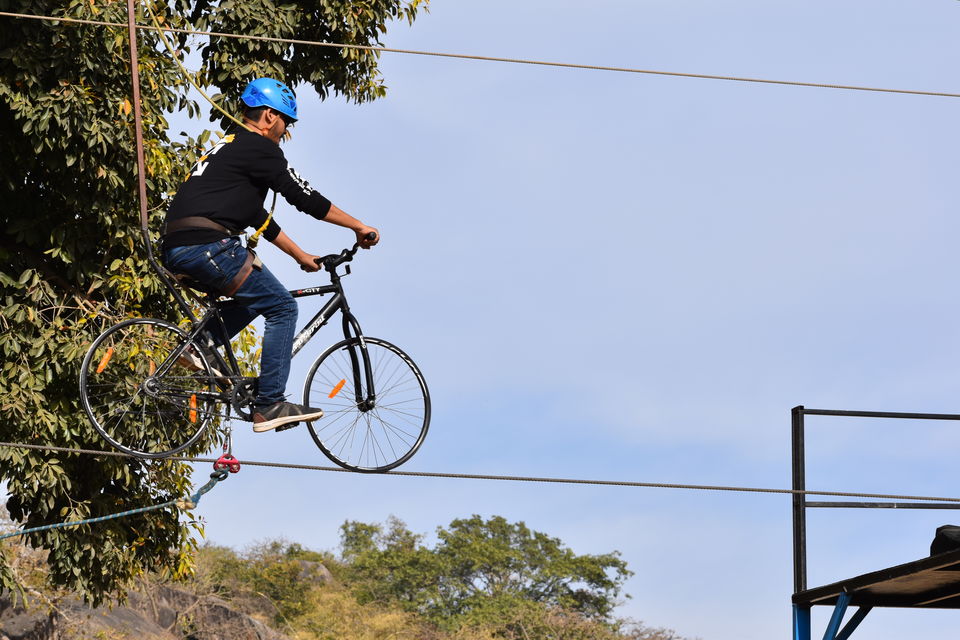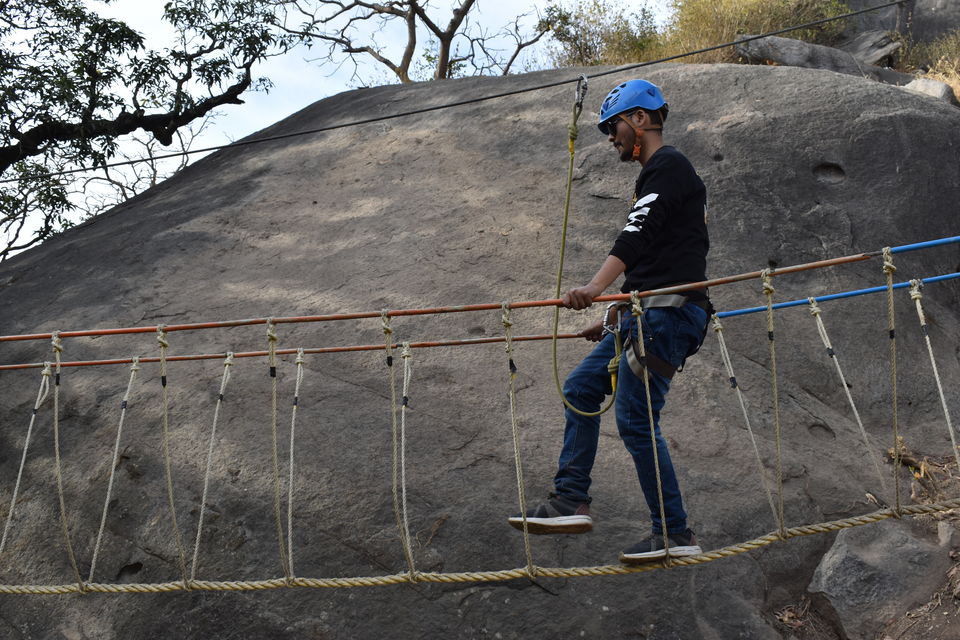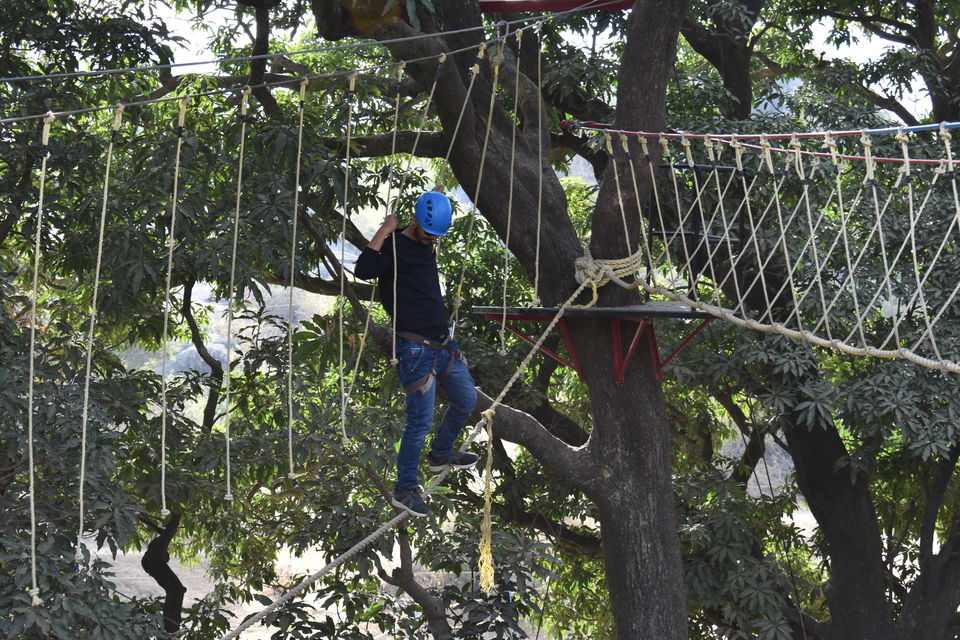 Mount abu is really a beautiful if you really want to explore a hill station then this should be in your bucket list.