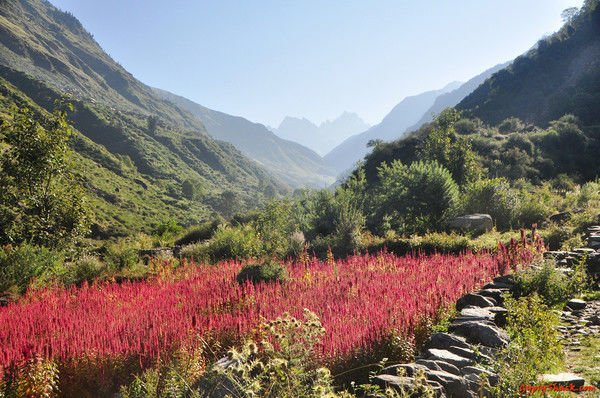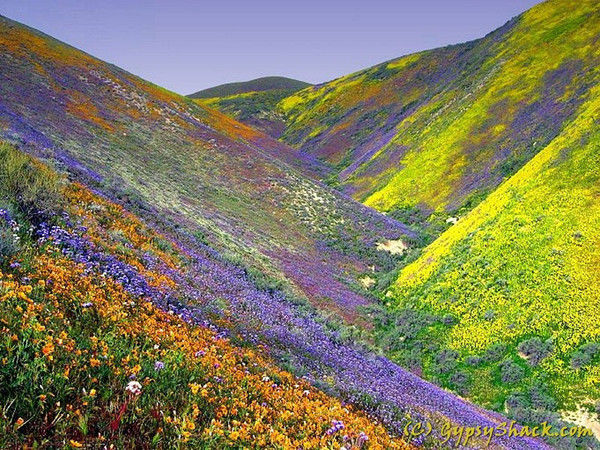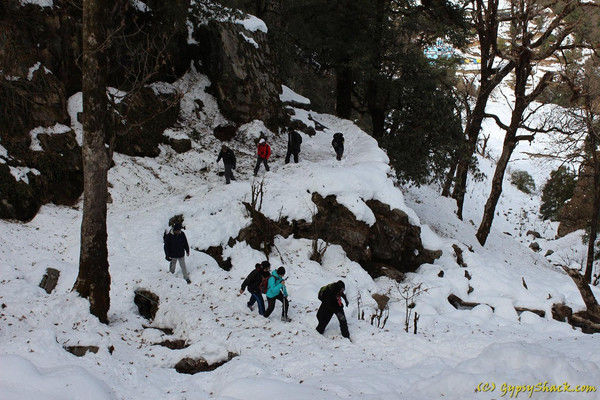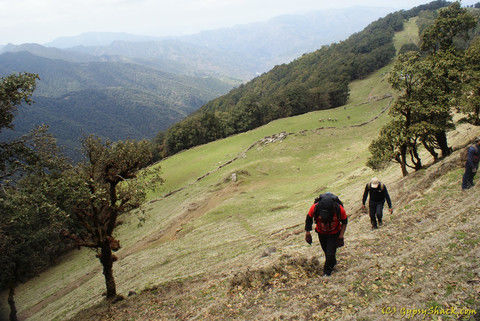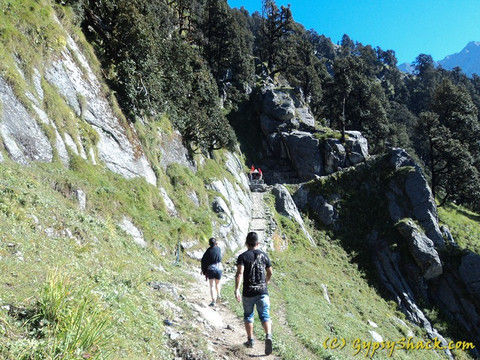 Intimidated by the thought of taking on the mighty Himalayas with just your backpack and boots, trekking rod in hand and no feathers of accomplishment in the cap? To the beginner, trekking in the world's highest mountains always digs up pictures of incredibly precipitous slopes and snow fields and slippery glaciers, moraines and cliffs jutting out over valleys cut by the most ruthless of rivers. But not all treks are completely challenging. Some take you over gentle slopes, across miles and miles of alpine meadows studded with the prettiest of blossoms, along rivers and tear-drop lakes, and are perfect for first-timers.
Beginner's treks are generally those treks that even a first-timer with moderate levels of fitness can accomplish. However, it is not necessary for such a trek to be termed "easy." In fact, no trek can possibly be called "easy" along its entirety as there always will be some sections that are relatively challenging. For a trek to qualify as a beginner's Trek, it must have the following four features:
1. The uphill sections are not too steep. You can go up at a steady pace while stopping to admire the view while catching your breath.
2. No special technical or mountaineering skills are required to navigate the trek.
3. The altitude does not go beyond about 3500-4000 m where chances of altitude sickness increase. You might still feel a little light headed or breathless but most people can function fully well at these altitudes.
4. There is a more or less defined path.
Are you ready to take on the mountains, one step at a time?