The lush green coastal plains of South India are a visual feast for a traveller, and undoubtedly, a spellbinding contrast to the snow-peaked mountains of the north. The allure of the giant wedge that plunges into the Indian Ocean is timeless. The magnificent Mysore Palace of the Wodeyar dynasty, the houseboats of Kumarakom, the crystal-clear beaches of Goa, the Chinese fishing nets of Kochi, and the quaint hill town of Kodaikanal appear in almost every travel bug's itinerary. But the interesting thing to note is that South India also has a treasure-trove of lesser-known places to showcase to the travel enthusiast.
Here is a list of some unexplored places in South India that will definitely offer you delightful memories to cherish:
1. White water rafting in Dandeli - Located in Uttara Kannada district of Karnataka, Dandeli cradles an undisturbed dense forest that is abundant in regional flora and fauna. The Kali river traces a silver path through the heart of Dandeli and offers water for hydroelectric projects run by the state government. The locality is gaining popularity due to its untouched appeal, and this has caused several luxury resorts and budget hotels to mushroom in the vicinity.
One of the most interesting things to do in Dandeli is white water rafting, i.e., plunging into the deep dark waters of the river Kali in a minimalistic raft. The rafting trail stretches for about 12 km and offers an exhilarating experience. The trail has grade 2 and grade 3 rapids that would suit both experienced and novice rafters. Don't worry, you don't have to supplement your life insurance with a personal accident cover to indulge in this adrenaline-pumping activity. In fact, the rapids are deemed safe for non-swimmers as well. White water rafting in Dandeli also stands out as one of the few rafting adventures that you can enjoy down south.

2. Visiting the Golden Temple in Kushalnagar - While you are in and around Karnataka, you should not miss a visit to the fascinating Golden Temple located in a Buddhist monastery in Kushalnagar. The Tibetan settlement surrounding it is, in fact, the second-largest one among such settlements outside of Tibet! The monastery houses more than 7,000 monks and students.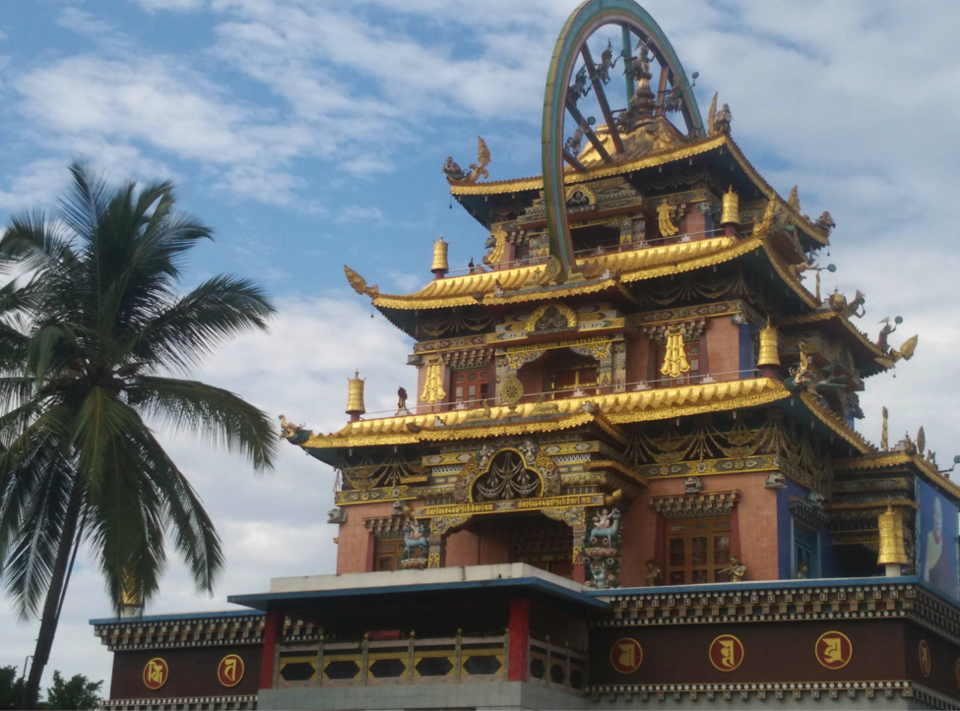 Apart from drawing in a sizeable proportion of young Tibetans who seek education and enlightenment, it also magnetises tourists from India and abroad. Kushalnagar is also well-placed from hospitals that offer medical insurance facilities and cozy little eateries where you can satiate your mid-morning hunger pangs. Stay for a while, listen to the hypnotic chanting of the daily prayers, admire the mastery of the artists who sculpted the temple, or just relax in the beautiful garden around the monastery. There will not be an ounce of stress left in you by the time you decide to return home.
3. Visiting Punnathur Kotta elephant sanctuary in Guruvayur - This is a hidden gem in the cultural capital of Kerala, Thrissur, that deserves to be in the spotlight. Housing nearly 51 elephants, the sanctuary offers you the opportunity to see the magnificent animal up close and personal in its natural habitat.
If you get there in time for the feeding session, you can see the lunch menu of these big eaters. Keep an eye out for these tuskers gulping down buckets of water, just like how it was described in our childhood stories! The camp also acts as a training centre for male elephants that would occasionally participate in temple rituals and major processions. Catching a glimpse of an elephant taking a bath, playing, and eating is sure to create lasting memories for nature lovers, animal enthusiasts, and kids alike. And here you get to see so many of them together, promising you a memorable Jumanji moment!
4. Watching the fishing community in Chavakkad beach - Chavakkad beach is one of the least explored beaches in Kerala, and understandably, showcases crystal clear waters and a spotless shore. The mystique of the beach is enhanced by the little fishing community that has erected houses in its vicinity. If you happen to get there at around 5 p.m., you can surely experience the delightful sight of the fishing boats approaching the shore. The electricity that prevails in the air as the fishermen trade their daily fresh catch to customers cannot be humbled by a description in words. And if you are eloquent in the local language, you should definitely take home some seafood to adorn your dinner plates that evening.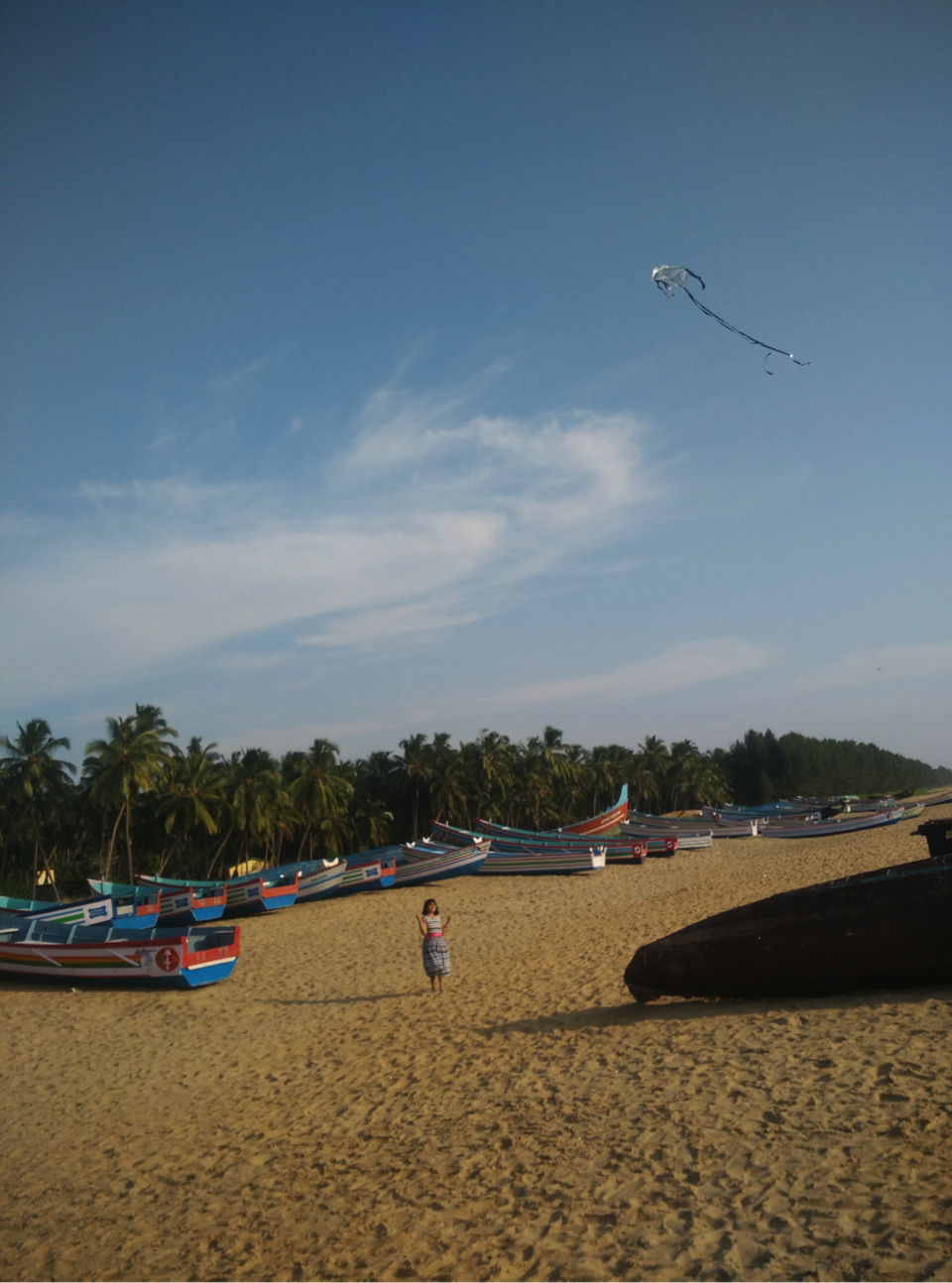 Since Chavakkad beach is in the vicinity of the elephant sanctuary described above, it is worth driving down to Thrissur to experience both these places in a single trip. In case you reside in any of the neighbouring states, a weekend road trip to Thrissur would refresh you like no other. You can get your friends or family in an SUV and drive down to God's Own Country. With attractive car finance options available in the market today, buying an SUV for road trips is not such a far-fetched idea. But remember to carry all your vehicle documents, such as auto insurance, RC book, and PUC certificate when going on long drives.
5. Sunbathing in Devbagh beach - The magical shoreline of Karwar has a magnificent beach where you can engage in dolphin spotting boat rides and several water sports. Endless open space on the shore makes it an ideal Bollywood-style honeymoon destination. Here, you can also savour the delectable seafood preparations of Karnataka to give you everlasting food memories. Try your hand at angling, go snorkelling, indulge in parasailing and banana boat rides - the fun activities and the world of discovery that Devbagh offers make it the ideal holiday destination of the quintessential beach lover.
So, the next time you pack your bags to go on a South Indian jaunt, consider visiting these unexplored destinations that are devoid of the blemishes of excessive commercialisation and swarm of tourists.