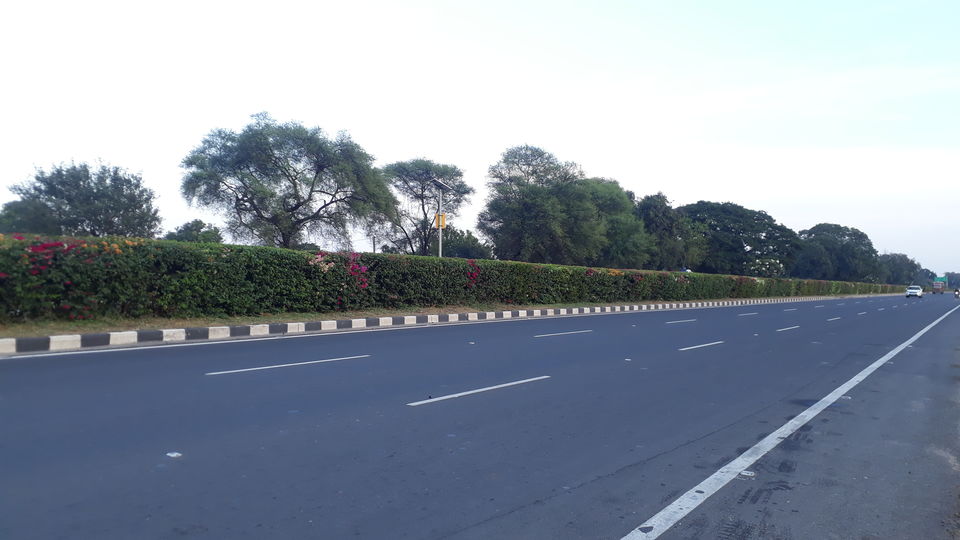 Would you like to ditch your sleep and stay awake till 6 am with a bottle of wine, swing along your intoxicated body to the loud music of drums and guitar.
Or Would you prefer waking up the next morning refresh & step out to endure new life experiences & adventures?
Both the questions sound really confusing Isn't it?
Let me share a small experience with you and show you my vision on the same.
Being a travel enthusiast and a teetotaler most of my weekends are spent exploring or planning to explore new places rather than joining my friends for partying at clubs or pubs.
When asked why my answer is simple!
I don't see any point in blowing off nearly 3000-4000 bucks every week for an hour of Jazzy dancing afternoons and drinking off the evening in the noisy environment, mostly post regretting with a heavy head. Instead, I would like to go on a trip with a few like-minded people. Someone who could be a part of my new life experiences and help me learn something new every time.
As rightly said by His Holiness Dalai Lama -
"Once a year, go some place you've never been before"
I want to take this quote to the next level by visiting a new place every month or if possible every week.
No matter whether the place is just 15 minutes or 12 hours' drive from my home. Exploring a new place has its own charm and gives me a new perspective towards life
I might sound different and intensive in my opinions but when thought deeply enough the reason starts to unfold its facts.
Consider this. You might have felt you had a really great time in the club dancing, drinking and clicking pics. But in reality, it was too noisy, overcrowded, super expensive, you didn't get quality time to speak to your friends/love and did not get enough space to move or groove.
So what was the whole point of going there?
Now imagine this - You take a sip of a cup of tea in the silence of the mountains OR sit beside your loved one in the calmness of the sea and have some quality time and conversations
Don't you feel this calmness is what we really need today?
Again consider this - close your eyes and imagine that you are in the mountains, chilling with your best friend sipping hot tea with a spectacular view of the valley.
Speak your heart out, telling them about your passion, insecurities, goals, fears and what makes you happy, sharing everything you want to in a calm environment. Relaxing and let go of all the tensions, enjoying the silence of the valley, the chirping of the birds, letting the cold breeze soothe away all your discomfort and just enjoy the moment forgetting the monotonous city life.
Felt great, right?
So, Yes traveling does help us connect with people we love as it helps us find the time and be really to what we are.
The best experiences are always the ones we get when we are out exploring the world. Traveling just doesn't give us many stories but also helps us merge with different cultures that make us a better and liberal-minded person.
Sure bars & pubs are cool but rather than having a worthless conversation with an unconscious drunk friend, it is extremely interesting to listen to the stories of a local whom we meet in our journey and whose achievements in life will let us question our 'cool' status.
The stories that tell a stranger's achievements and struggles in life might make us rethink about our Life - hard or unfair. It teaches us not to take things for granted, value the comforts we are gifted with and most importantly never lose our hope
Time waits for none. But traveling helps us explore awestruck places, the time-pausing beauty of nature is just like cool drops into our tiresome eyes. which allows us to admire the beauty of nature's creation and connect to life
Social media - Facebook, Instagram, Twitter, and WhatsApp are a great mode of communication yet it has no comparison to the conversations one could experience being with their loved ones during a journey. Traveling surely helps us know them better. It opens opportunities to make some really long-lasting relationships.
Party freaks often blacks out and remembers nothing but throwing up after some heavy booze. Well! that's another side effect of the way you "chill". Travel instead!! Make great stories, memories, not just blackouts. The time we have now will soon pass. Let us use this time in making unforgettable memories and bond with the people who made them great
Every party-goer experiences hangover after the heavy drinking session. They come back home with headaches, sleeplessness, and dizziness. However, the travelers experience a new kind of "hangover" which brings them back to home with heart-filled memories of the place they just visited. Reminding them of the beauty of that place, the connection they make with their people & last but not the least helps them waking up the next day headache-free but smiled filled adventures.
The most common statement after a night in clubs is "Not Again!".
But when you come back from a trip it's always "When again!"
So for 2020 let us all try to devout ourselves towards Traveling to explore new beauties of life, Staying fit, Meeting new people, Making stronger bonding with the old friends, Forget the bad phases and start over again, kill the egos and most importantly have a good time all year round
Happy New Year 2020 !!!