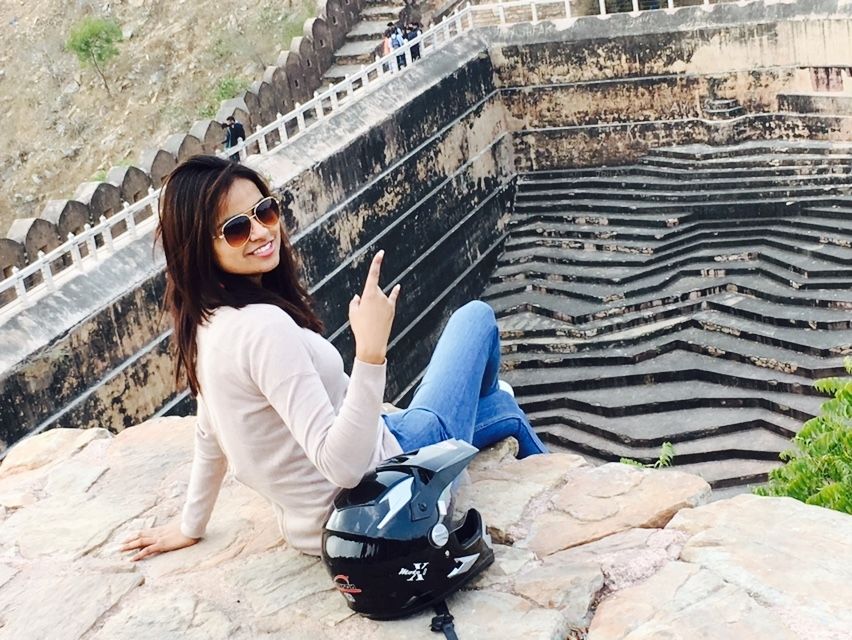 Hello Folks, In this blog I am not going to talk about any specific location so just relax and chill.
Sit back and Imaging yourself getting away from the hectic days of your daily routine, you can lie on the beach in Goa, or Phi Phi Island in Thailand, sipping your favourite drink, diving into the crystal-clear water of the sea and snorkelling with colourful fishes around you. Miles away from your worries.
OR
Forget all worries of getting a paper work done in your office while you can be on the top of hill Triund, Kheerganga or Hampta Pass. In 1-degree temperature, having booze with your friends near bonfire with background Bob Marley' s Melancholic Music.
What can be more relaxing than imaging these beautiful moments.
Somebody has truly said," The world is a book, and those who do not travel read only a page".
This world is much more than your office and home, your friends and family, your finances and worries. Come out from your own box and see the beautiful world. See new places other than your home and office, see new faces other than your friends and family.
"Stop measuring your life in per square feet, while you can have the whole world"
Travel makes people modest as you see what a tiny place you occupy in this world.
So, we all have a very short life and the world is wide. Hence, do not waste time just to plan a trip and procrastinate. Start to plan a trip and execute.
Go for Hills, beaches, islands or cultural cities
Go for road trips, or train trips
Go for adventure or leisure.
You have options so go as per choice and take a first step.
Let's see how travelling impacts your body, soul and mind.
1) JOB FILLS YOUR POCKET WHILE TRAVELLING FILLS YOUR SOUL
Travelling is really amazing for your soul. While you are far away from your worries, you start thinking wide taking your problems very lightly. Whenever I feel exhausted from my personal or professional life, I do take a break and go for a trip. Last time when I was feeling really low, I went to Goa, I was waiting for "SUNSET" at Vagator beach. Sunset always gives me a thought that everything has its own end. However, your day was, happy or sad would be ended and you can get up with a new approach every day. Whatever problems you are facing today will fade away after its own time. So, you just need to breath and relax.
2) Apart from your soul, Travelling is good for your Mind as well.
IT INCREASES THE KNOWLEDGE AND WIDENS THE PROSPECTIVE: -
To view new customs and different ways of living is fantastic for the mind. It gives us a new prospective about life and specially it helps us change some of our habits or even create new one. We should visit exotic new places and discover what this wonderful world has to offer.
New experiences increase resourcefulness by living situation you would never encounter at home, this is great experience for you when you come back to your routine. I have observed those people who travelled a lot in life are ready to accept changes and have a natural ability of overcoming problems than others.
After Organising 15 national and 2 international trips in past 3 years. I really feel that I am a better organiser now than before. When you travel and meet a lot of new people, listen their stories and then your social network increases. 2 years before, I was having limited friends but I do have friends in Shimla, Goa, Saudi Arab, Kasol, Dubai, and in Thailand.
3) So, we have talked about travelling impact on Soul and Mind. Let's talk about how traveling is good for your body. Everyday we think about going to gym or for a walk. Many of you must have taken one-year gym memberships also but how many of you are regularly going to gym. Just few…
Yaah it happens. Even I do so
But while you are travelling, you do walk more than your usual life. Your step counts increase and sometime you take up good challenges that helps to keep you active.
I generally don't go to gym regularly. But whenever I go for a trip, I feel really active as the wanderlust doesn't allow me to stop and sit. In December I went to Mcleadganj and on the spot we three girls decided to trek truind hill and even we were not prepared for such trekking but we did it. We were feeling so motivated by seeing people and finally we trekked. It also gives you the feeling of achievement.
When you are out for a trip over the hills or far from crowd and vehicle, you get fresh air, fresh water and fresh food, which is really good for your health.
Till now we have talked about how travelling is good for your body, mind and soul. So, in short travelling is the healthiest addiction. Along with that
IT CREATES MEMORIES FOR A LIFETIME: -
These memories will create a bond that nothing can erase. It can also give a new prospective to a relationship/ friendship. It also gives nice stories to tell people afterwards. You can create a photo album or write blogs about your trips and whenever you feel nostalgic, you can take an hour of your life and experience the trip again by reading your blogs and seeing your pictures.
Travelling is not so expensive in the era of internet. If you read blogs, you can get to know how people around the globe are travelling by booking cheapest flights and hotels and you can also follow them. Yes, I do follow the travellers who travel the world with minimum cost. They do advance bookings as per market offers. Once you have experienced for 7-8 trips, you became a pro. There are a lot of apps you can use for the blogging like Tripoto,
And, there is no other good times then now for travelling. I have seen many folks planning about trips but once that particular thing will be settled in life. So, guys the time is now.
Guys, I just need to tell you one thing, we all are trying to make others happy
• Doing overtime to complete your office work inorder to make your boss happy.
• Your Happy boss will give good increment and you will make more money
• More money will make your spouse/kids happy
• And then you will spend all your hard-earned money for food, living, saving and investment that will make your family future secure and happy.
But what about today, in order to make your family future secure, have you stopped living for yourself today? While you are working hard to make people happy, are you happy today?
You are giving enough time to your family and office but are you giving enough time to yourself?
You are investing lacks for your family future but can't you spend few % of your salary for your own self?
You cannot make others happy until you are happy inside.
Certainly, Travel is more than sightseeing, it is the change that goes on deep and permanent in the idea of living.
So, do you dare to live the life you are always wanted! don't you?