100% guaranty to match up & patch up with your life again which was vanished & washed from your life by wrong decisions. "TRAVEL IS NEW MEDICINE"
Going through a break up can sometimes feel like having cut off one whole part of your personality. Getting over a breakup is never easy. Some people prefer to shut off from the rest of the world, escaping to unknown places where cell service is unreliable, while others look to drink their sorrows away and party all night long.
However you want to handle your breakup, one thing is for sure, you should definitely leave town to do so.
Its a 100% guaranty that you will match up & patch up with your life again which was vanished & washed from your life by wrong decisions.
Finding a another love/gf/bf isn't the permanent solution, its just temporary come over to dodge your own heart and mind.
This butchery of your persona leaves a space that few things can fill and is only easy to overcome under the right conditions, namely, by TRAVELING !
Get out there, see the world, talk to people from ancient tribes, swim with the strangest fish and fill yourself full of the positivity of life by visiting some of these great spots. Guaranteed to help you get over that niggling feeling of a lonely heart.
This is my Personal experience which i got from my break up experience. I am Ashutosh Shrivastava aka Aashu had breakup after 3 years of relationship. We were in long distance relationship, everything was fine but you don't know when the time and person will change. I broke from inside because it's not easy to fill up the space of your soul. I choose to test me on difficult terrains, roads, and situations because "ONCE YOU LOOSE EVERYTHING YOU DON'T HAVE ANYTHING TO LOOSE".
Aggression, Energy , Power and hatred are the words for cities.
Peace, Self esteem, Love, Care & Respect are the words of Villages & Mountains.
Here are the 6 Places in india which can help you to find yourself and make you lovable again.
1. Kheerganga, Himachal Pradesh
If the trek up to Kheerganga doesn't get rid of the pain of recent heartbreak, the phenomenal surroundings certainly will. Eat a plate of maggi for breakfast and follow it up with meals of chai, chapatti and whatever else the land might offer *wink*.
Hot srings & Snow mountains will make you relax and help you to find yourself again.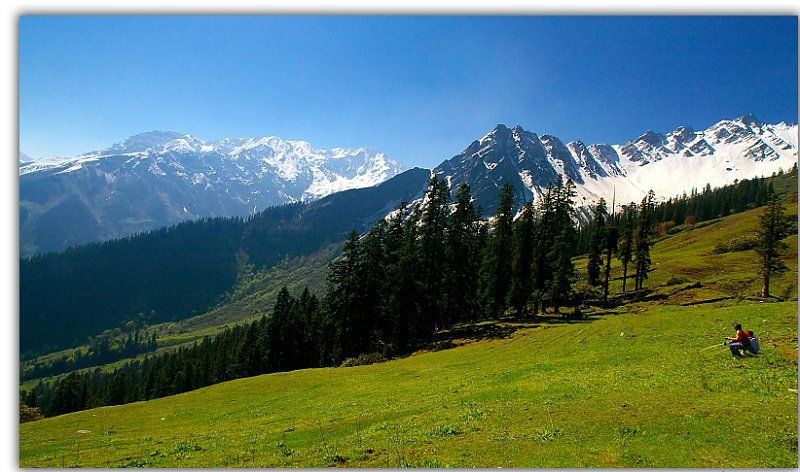 2. Majuli river island
This beautiful river island is only accessible by ferries. It is inhabited by quaint tribal folk and their culture is sure to leave you spellbound. The exotic flora and fauna is another reason to visit here and seat yourself in the lap of nature's beauty. This experience will also help you understand that there are many other fish in the sea.
3. Phawngpui
Mizoram's highest peak gifts visitors a surreal view of the Myanmar border and the hills and valleys below. The forests and immense variety of endangered species of animals and birds around are another plus point. Go here, figure out your future and move on.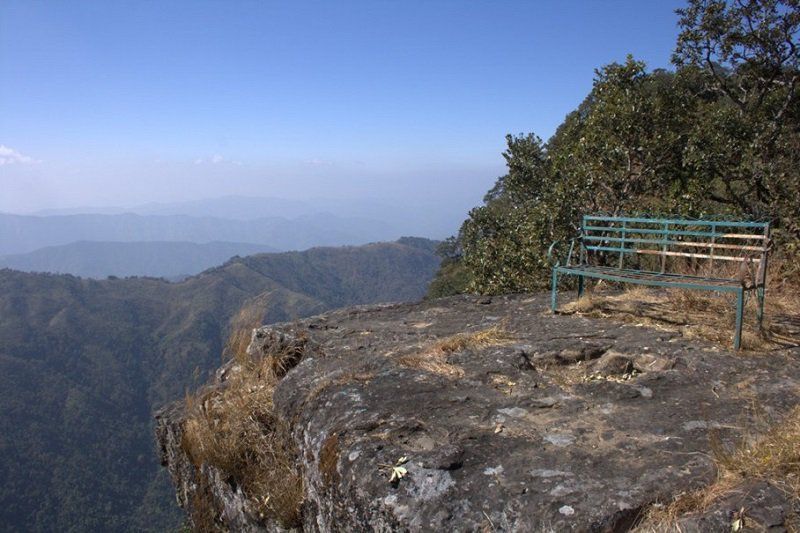 4. Chemrey Monastery, Ladakh
This Buddhist monastery in Ladakh is an ancient wonder built in 1664. It falls in the shadow of gargantuan mountains that look like they're straight out of the Lord of the Rings. The teachings of the Drugpa who inhabit this place is sure to leave you at peace.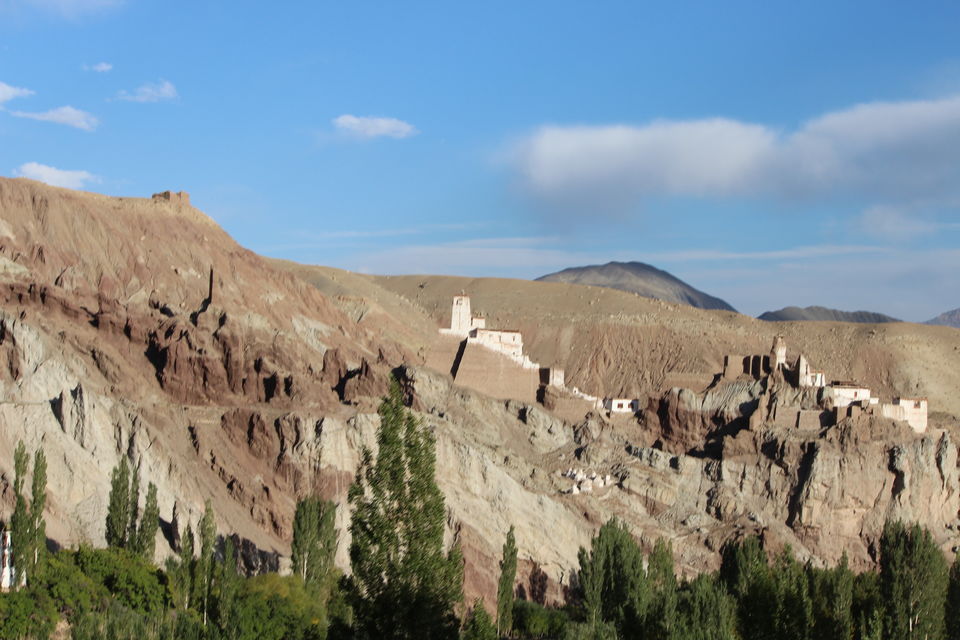 5. Rann of Kutch
This area across Gujarat is also known as the salt pans of India. Try breaking some land speed records or camp out and gaze at the stars in the middle of blessed nothingness and feel your petty problems dissolve away. Break the records of speed and Sleep in the arms of White sand and moon.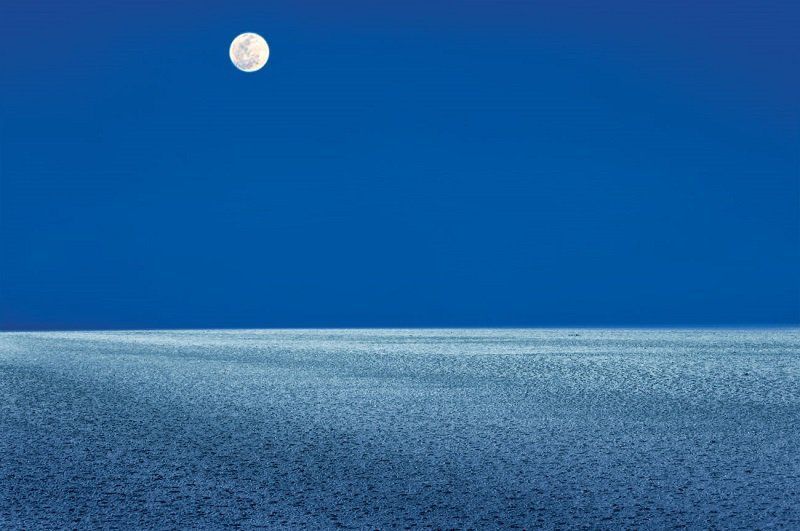 6. Land of Spiti Valley- Chandrataal
There are a few of us for whom mountains are like second home. That's because we went there once, and left a part of ourselves behind. If you are anything like me, and are in love with the mountains, then there is one heavenly place you must visit: Spiti Valley. Spiti is situated at an altitude of 14,500 ft above sea level. The ever-changing hues of the barren mountains is a sight to behold.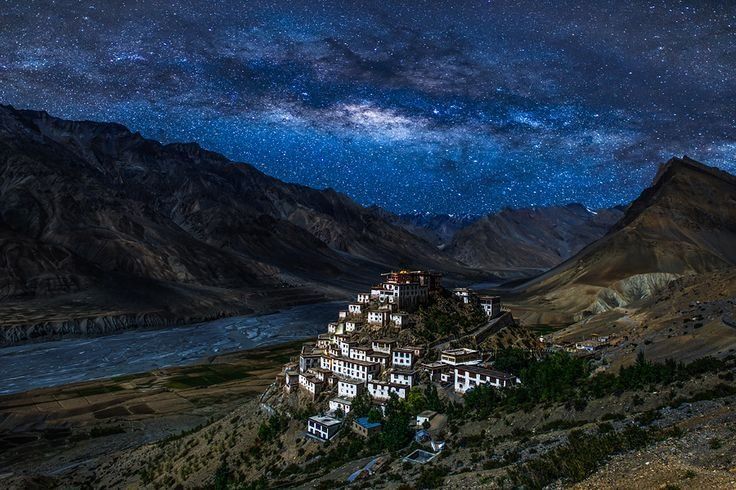 There are two tracks - one is 50 km that starts from the village of Chatru and ends with an overnight camp at the magnificent Chandratal Lake. The other one is 100 km and starts at Sissu on the Leh-Manali highway and ends at Chandratal via Batal and Kunzum Pass. Once you are there you will be lost consciously then find yourself subconsciously. Sit and think about you.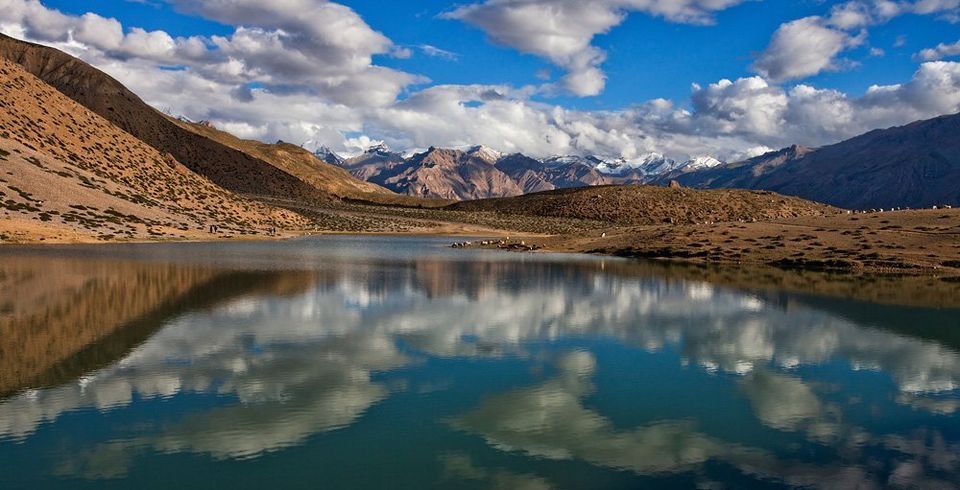 This is part where you find out who you are and what are your mistakes. Think it, Correct it and move forward.
"Two confused people come together they call it love, And when they understand each other they call it Break up"
"Traveling is a brutality. It forces you to trust strangers and to lose sight of all that familiar comfort of home and friends. You are constantly off balance. Nothing is yours except the essential things — air, sleep, dreams, the sea, the sky — all things tending towards the eternal or what we imagine of it." – Cesare Pavese
Happy life !!!
Ashutosh Shrivastava
9893208331
ashushrivastava331@gmail.com
Facebook : https://www.facebook.com/aashutraveler