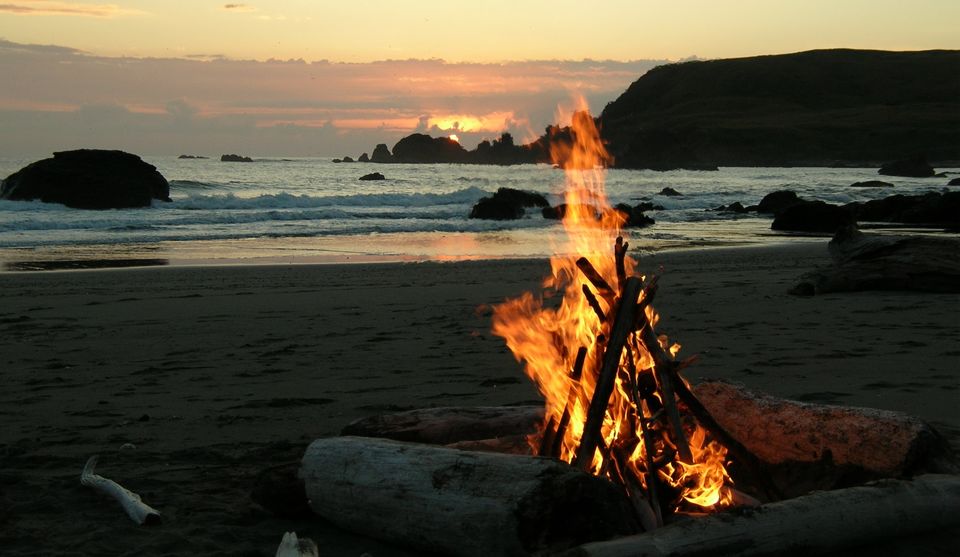 For More : FugueBawa
When we hear new year, first thing that comes to our mind is - Booze!! Pubs!! Hangover!! But what I am talking about is take a chance to dump old rusty cliché New year that we all celebrate each year round and round and take it on to a whole new level of Adventure!! The pure Euphoria of being there in wild!! Welcoming new year with pure Life with Shahrukh style open arms!!
Be High on life this New Year different style!!
The trekkers paradise is a hill station nestled in the snow capped peaks of the great Himalayas in the Pithoragarh District of Uttarakhand. Munsiyari is base camp of various long and short treks into the inner regions of Kumaon Himalayas. One can explore the beautiful village and learn about their customs and culture. The dense forests of pine, deodar and rhodenderon that surrounds Munsiyari offers a good chance for bird viewing which have species like wagtail, raven, Himalayan griffon, Monal falcon and serpent eagle to name a few.
Also known as 'Cardamom Island', it is located on a coral reef. Go for activities like scuba diving, snorkelling and swimming and explore underwater species which makes for an incredible experience. Kadmat Island is an amazing place to spend your New Year and is one of the few inhabited islands in Lakshadweep with widespread coconut palms. The Island is situated at a distance of 5 Kms to the North of Amini Island and is 8 Kms long and 550 m wide.
Kadmat remains open for tourists all throughout the year who explore and enjoy the underwater life in the islands like Bangaram and the Agatti Islands. The island is resplendent with lime stones, used for the purpose of construction. Kadmat Island is blessed with an amazing variety of marine flora and fauna. It is very popular for the long sandy beaches and the sand banks located on the southern tip for sunbath. It is often regarded as a divine place on earth. The place is a perfect choice for starting New year.
Kodaikanal referred to as 'The Princess of Hill Stations', is situated amidst the folds of the verdant Palani hills in the Western Ghats at an altitude of about 2133 m. Kodaikanal is one of the most frequented hill resorts in India. With its spectacular rocks, tranquil woods, lovely lake and intoxicating air, Kodaikanal is an ideal hill resort for the tourists from all over. This would make a lovely stay to be there at 12am around bon-fire and listening songs of nature.
My all time favourite - Kasol. It's a place to be visited irrespective of Occassion, but to lucky enough to be there at time of New year would be purely ecstatic. Kasol is a village in Himachal Pradesh, northern India. It is situated in Parvati Valley, on the banks of the Parvati River, on the way between Bhuntar to Manikaran. It is located 42 km east of Kullu at the height of 1640 meters.
The place is mostly famous as "Mini Israel" and the most awesome thing you'll find about thing will be the famous MALANA cream!! Believe me the quality of hash that you'll get here will be worth the hike and is a very rare and pure joy. Nothing would make a perfect new year as sitting by Parvati river, making a bonfire, guitar in background and baba in your lungs!!
Now, if you want to get a little devotional this New year, Pushkar will be a good experience to start with. Pushkar has a magnetism all of its own – it's quite unlike anywhere else in Rajasthan. It's a prominent Hindu pilgrimage town. The town curls around a holy lake, said to have appeared when Brahma dropped a lotus flower. It also has one of the world's few Brahma temples. With 52 bathing ghats and 400 milky-blue temples, the town often hums with puja (prayers) generating an episodic soundtrack of chanting, drums and gongs, and devotional songs.
Apart from this it offers night safari and camping in desert which could be an enthralling experience overall.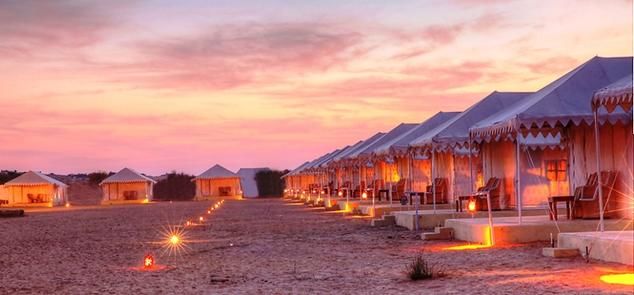 The main street is one long bazaar, selling anything to tickle a traveller's fancy, from hippy-chic tie-dye to didgeridoos. Despite the commercialism and banana pancakes, the town remains enchantingly small and authentically mystic.
While you are in Rajasthan you can also visit Ranthambore. Ranthambore is a beautiful place famous for it's forts and mainly for the renowned National Park. Last evening of the year spent watching the sun go down from a picturesque view like this would be a memory to be etched in heart forever.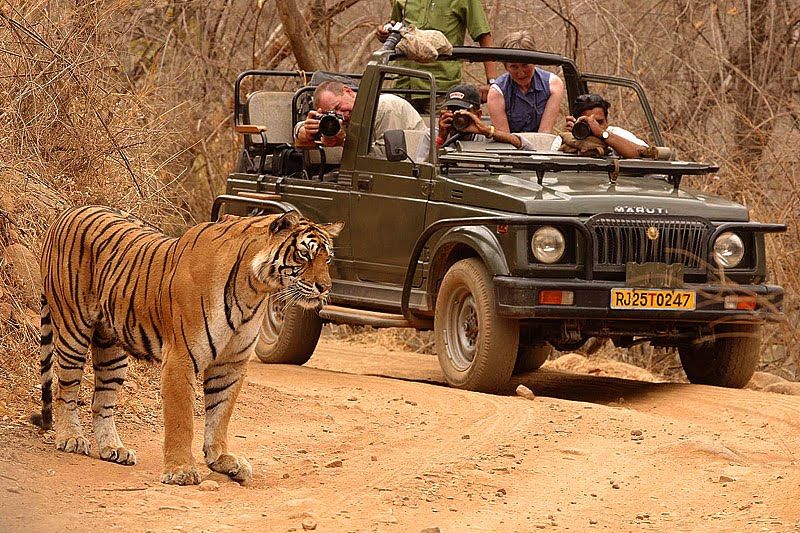 Ranthambore National Park is one of the biggest and most renowned national park in Northern India. The park is located in the Sawai Madhopur district of southeastern Rajasthan, which is about 130 km from Jaipur. Being considered as one of the famous and former hunting grounds of the Maharajas of Jaipur, today the Ranthambore National Park terrain is major wildlife tourist attraction spot that has pulled the attention of many wildlife photographers and lovers in this destination. In park, Padam Talao Lake is known for its abundance of water lilies.
Do enjoy the famous Elephant safari there.
Mirror still lagoons, picture book lakesides, palm fringed canals, shores bustling with glimpses from day to day life in the country side. Welcome to the backwaters of Kerala.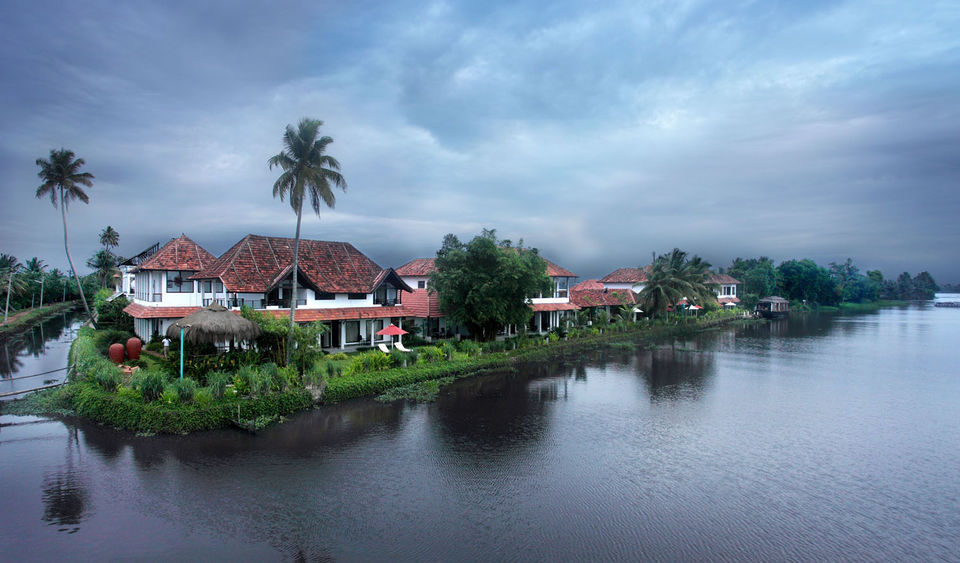 Nothing could be more peaceful than to be immersed in tranquility of the serene backwaters of Kerala on a New Year morning sipping a cup of freshly brewed coffee from the coffee plantations of Kerala. The most awesome thing about the backwaters of Kerala is the night stay in house boats this luxurious and that too with a view. Would totally give anything just to be there..!!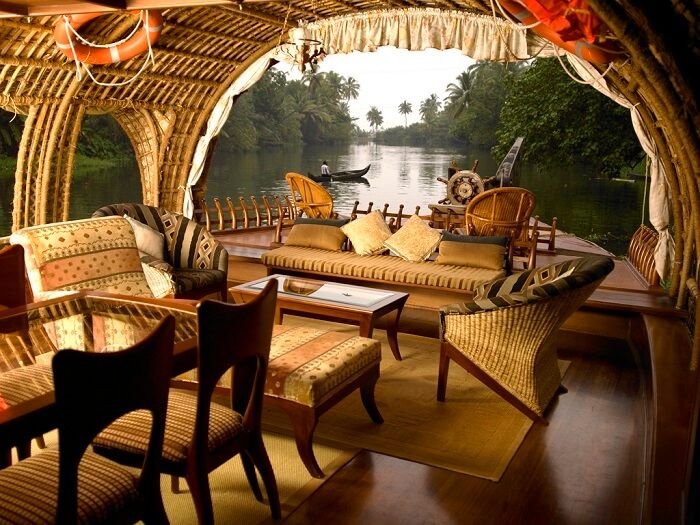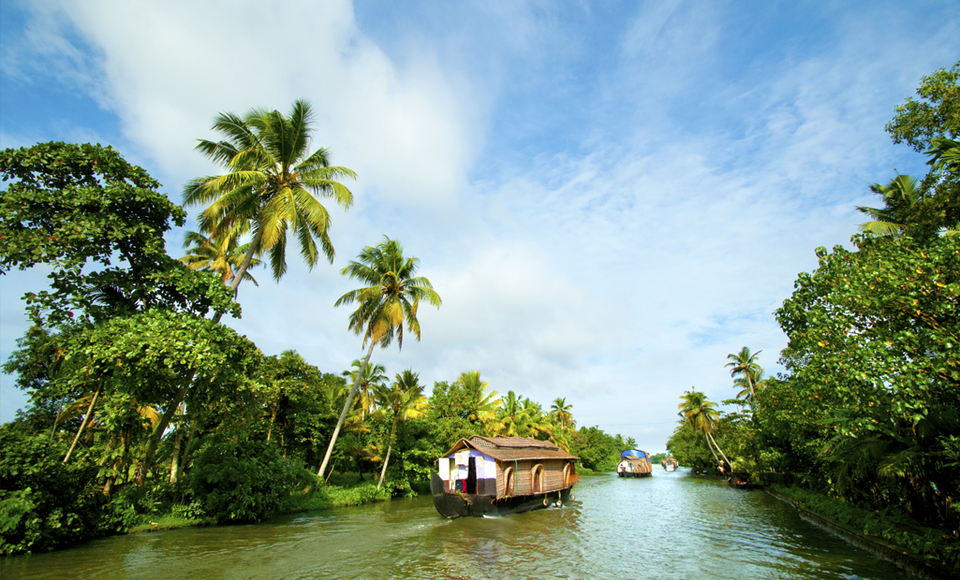 So this is it!! There would come a million more new years that would come and go, but the hangover that comes after being high on nature is not one to pass on to.
So dump the excuses of leaves, poky manager, ear-splitting parents and just pack your bags, and go out there. EXPLORE!!!!!! :D
A Note worth Reading :
"I think you really should make a radical change in your lifestyle and begin to boldly do things which you may previously never have thought of doing, or been too hesitant to attempt. So many people live within unhappy circumstances and yet will not take the initiative to change their situation because they are conditioned to a life of security, conformity, and conservatism, all of which may appear to give one peace of mind, but in reality nothing is more damaging to the adventurous spirit within a man than a secure future. The very basic core of a man's living spirit is his passion for adventure. The joy of life comes from our encounters with new experiences, and hence there is no greater joy than to have an endlessly changing horizon, for each day to have a new and different sun."