The reason so many Indians love travelling in trains is not just because they're an easy and affordable means to travel but also because there's an unarguable charm to the experience. If there was ever an issue with train travel in India, it is that it has never been easy to handle the bookings, reservations and all of that.
You don't have to worry about that anymore. And that's because of all the really helpful apps that have come up in the recent past which have made the whole process simple and hassle-free. Their simplicity ensures that you can handle things easily even if you're not very acquainted with technology. Here are nine such apps that can make your travel in Indian trains stress-free and enjoyable.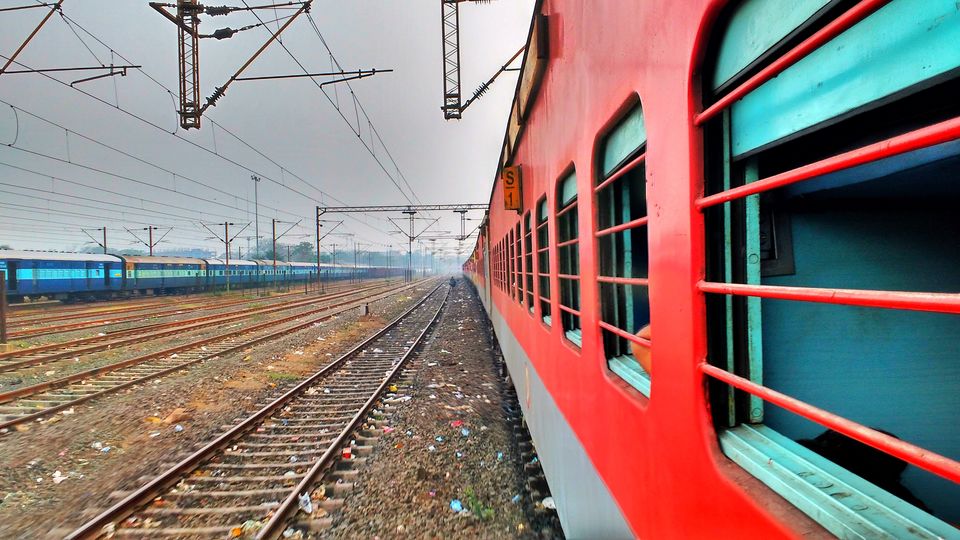 IRCTC – Rail Connect
This is the official service app from Indian Railway Catering and Tourism corporation (IRCTC). As opposed to the kind of service one might expect to get from government handled websites or apps, this app is actually quite user-friendly. Although there are a few bugs that need to be fixed, they're on the verge of being resolved. The best part about this app is that you can actually check the availability of train tickets without logging in or signing up.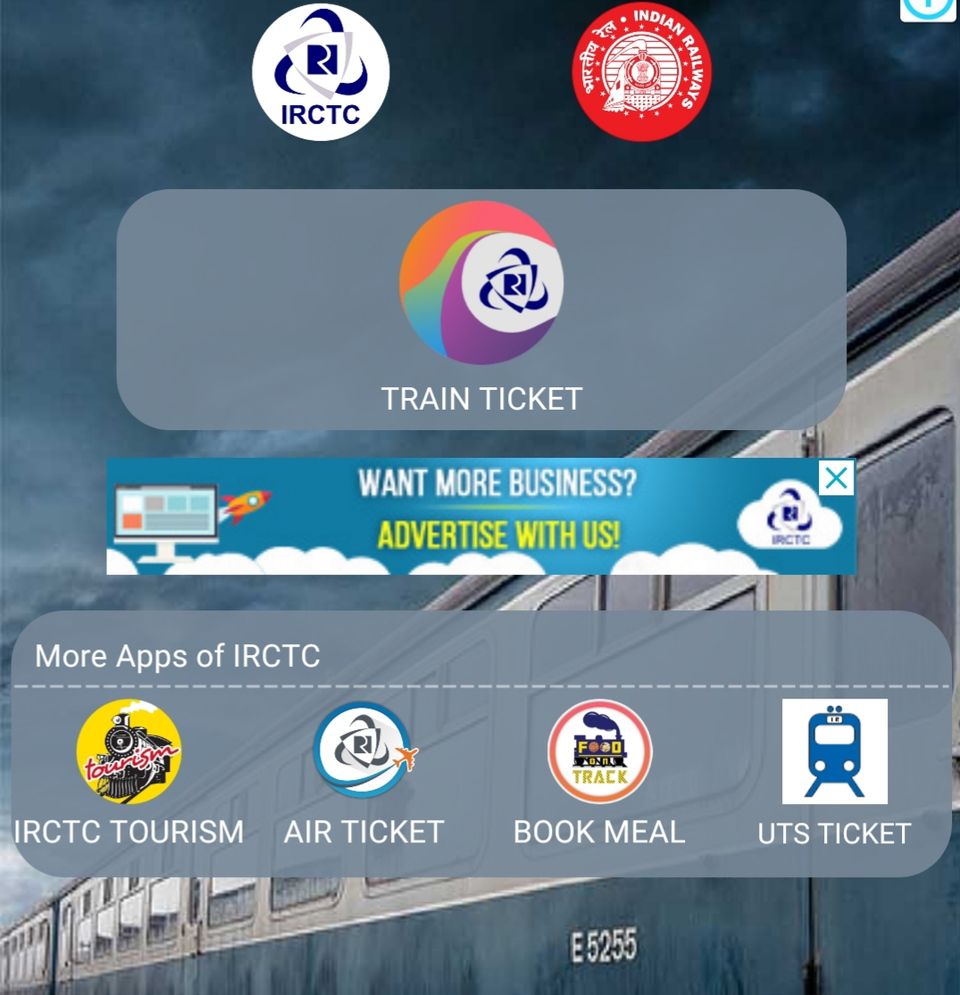 Also, train status of whichever train you wish to know about can be checked by merely typing in the train number. This app is the most direct way to book train tickets, not to forget that IRCTC charges an additional commission of Rs 12 plus taxes in case you decide to book tickets on any other third-party online train booking platform.
NTES
National Train Enquiry System (NTES) is another official app by Indian Railways made for the sole purpose of spotting the location of your train with any possible diversions or delays. If all you need to know is where your train is right now and how much longer you it would take for a particular train to arrive to that station, this is your go-to app. Live location detection, cancelled, rescheduled and diverted train information are the key features this app.
Rail Yatri
This is one of the most useful apps that is in existence, especially for those who like to keep a track of their train an hour or two before they actually board it. It makes sure you know exactly where your train is because of its real time GPS locator. Also, this app acts as a platform for reviews from your co-travellers providing you the access to station and train related information from them.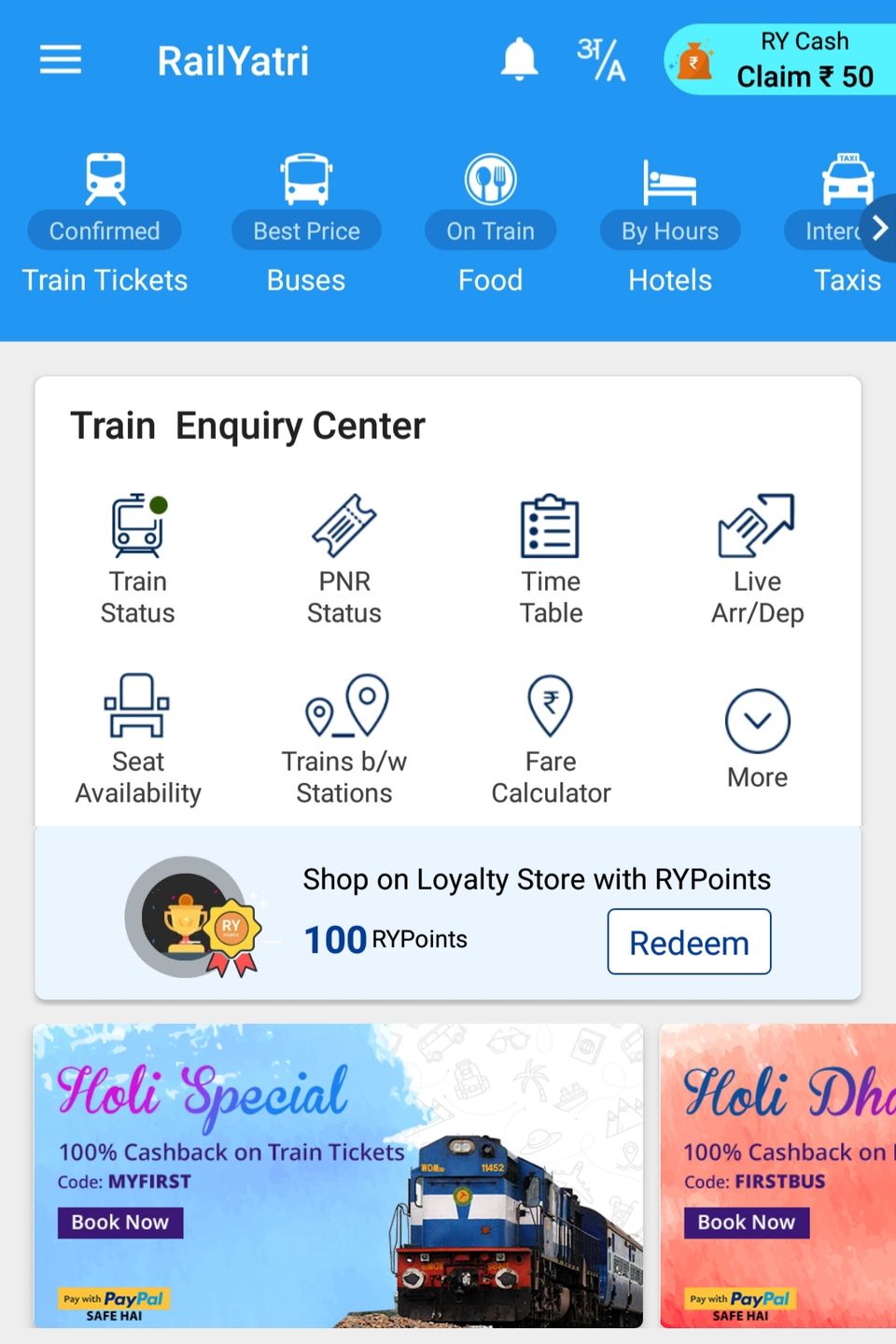 ConfirmTkt
Just as the name suggests, the key feature of this app is to provide information regarding confirmation of tickets. Like every other train booking app, you can find out the status of your train here. Even if tickets from a particular station you're looking for are not available, this app helps you find tickets from the neighboring stations. That is pretty great!
Travelkhana
If you're worried about the train food's hygiene and couldn't get any food for yourself from home, fret not, as the travel khana app lets you order food from an upcoming station. This app is made for the sole purpose of satisfying your hunger cravings while on board. It lets you order food from the cities and towns where your train is going to stop. Along with that, this app connects you to cafes and restaurants in the proximity of your stations.
UTS
This one is yet another official app out there by Indian Railways that allows you to book unreserved train tickets. When you have trouble finding that piece of ticket as the TTE (Train Ticket Examiner) walks to your seat to check your ticket, this app allows you to show him the ticket on your phone, that too while you're offline.
Trainman
This is one of the smartest apps there is, for the purpose of train ticket booking. It lets you in on the chances you have the confirmation of your tickets that are in the waiting list. It provides you with all the information about confirmation chances of your waiting listed tickets by analysing recent trends of confirmation in that particular route or train. Not just that, it gives you some pretty cool tips on tatkal bookings as well.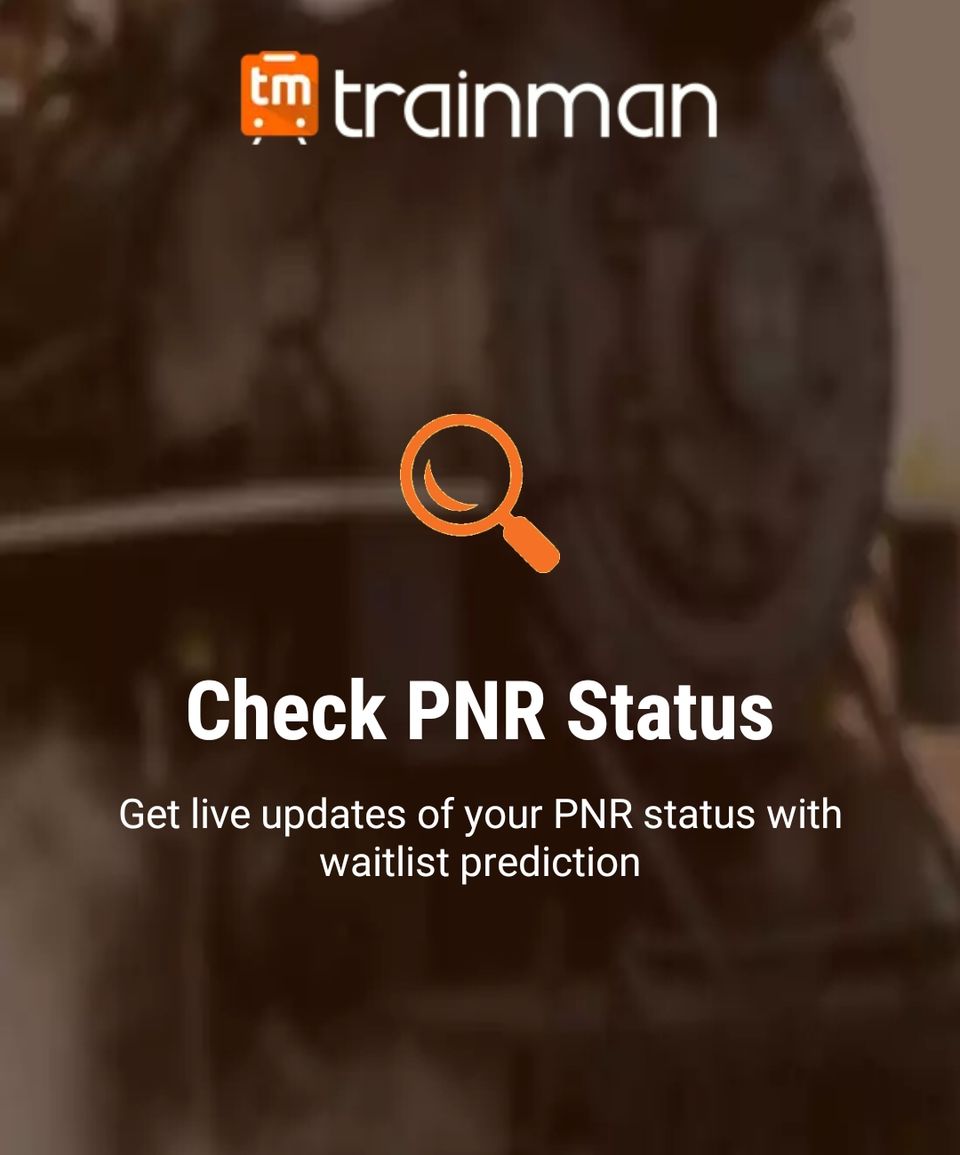 TicketJugaad
This app sure lives up to its name – it makes the whole ordeal of booking tickets so much more easier. This app's unique feature is to showcase the best alternative ticket options to its user. All you need to do is search for the availability of tickets for your chosen destination and it provides you with all the information that you need to know about tickets and all the options as well as the routes.
Rail Drishti Dashboard
Food that is served on Indian trains may be good, but the questionable hygiene (or the rumors surrounding that) have prevented most of us from actually eating them. With this app you get to see how your food is being made – a live feed of that so that you can then get to know exactly how hygienic it is. There's more information on trains and stations as well on this recently launched app.
How many apps from the ones above have you tried? What was your experience using them? Share it with us in the comments below.
Get travel inspiration from us daily! Save and send a message at 9599147110 on Whatsapp to start.