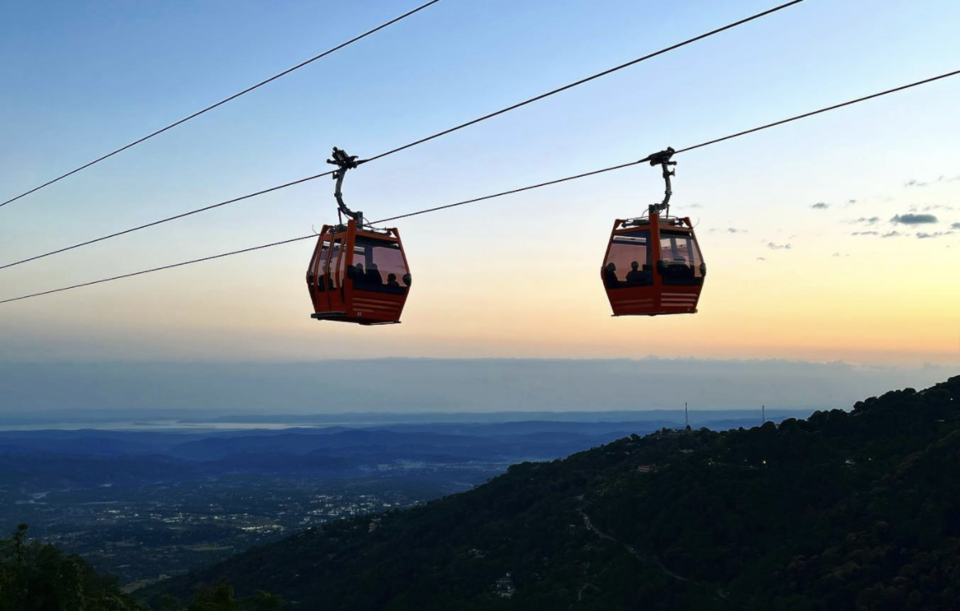 Last month I found myself back in Himachal. A friend happened to come across a co-living cum co-working place called AltSpace on Instagram and shared the handle with me. Before I knew it, another friend and I were at ISBT waiting to board the Himsuta bus to Dharamshala.
Located in the sublime Khaniyara valley and surrounded by rice fields and sleepy villages, the AltSpace campus is everything one dreams of for a workation - high-speed internet, private rooms with desks, meals included, lots of trails for evening walks, easy access to cafes, affordable rates, and water-cooler conversations with fellow-inhabitants from all walks of life (though slightly more bent towards tech startup folks). No, this is not a paid post.
The beauty about such spaces is that Monday blues become non-existent, or at least less intense. I enjoyed my daily walks through the nearby rice fields and farms with my four-legged companion listening to the chirping of birds and occasionally my favourite songs. On weekends, day trips to Mcleodganj, Dharamkot, and Bir fulfilled the tourist yearnings to eat Tibetan cafe food, visit monasteries, buy souvenirs, and walk through the inner alleys of the Tibetan refugee colonies.
On one such evening excursion chasing the sunset with two of my friends (one of whom I met at the campus itself) we stumbled upon a stunning church amidst a forest. It looked enchanting - fully living up to its name: 'St. John in the Wilderness'. Although it was closed at the time, the dark green trees, white flowers, stone structure, and complete silence made it feel like it was straight out of a storybook.
Another evening was spent eating momos, tingmo, and thukpa at Kalimpong - a family-run restaurant in Mcleodganj that has exactly four tables, two windows, and the most charming old-world ambiance. The setup reminded me of Vietnam where such restaurants are so common. I even got to take a ride on the new Dharamshala-Mcleodganj ropeway with stunning views of the valley during golden hour!
While my last workation was a mixed-bag in terms of productivity, this time around I felt I could easily balance work and recreation. Being a campus built for co-working with everyone occupied with day jobs and online coding bootcamps, it was far more conducive to a workation and my two-week stay passed by in a breeze.
Here's everything you need to know
Location: Khaniyara valley, 30 minutes drive from Dharamshala
Transport: Take a volvo bus from Delhi or fly to Kangra airport
Cost: INR 7000/week for single occupancy including meals (approx)
Things to do: Triund trek, day trips to Mcleodganj/Bir/Dharamkot/Palampur
Ideal for: Solo travelers and groups looking for workation spots
What are you waiting for? Make that trip already!
Subscribe to my free travel newsletter for more details 👇🏽
ilareddy.substack.com