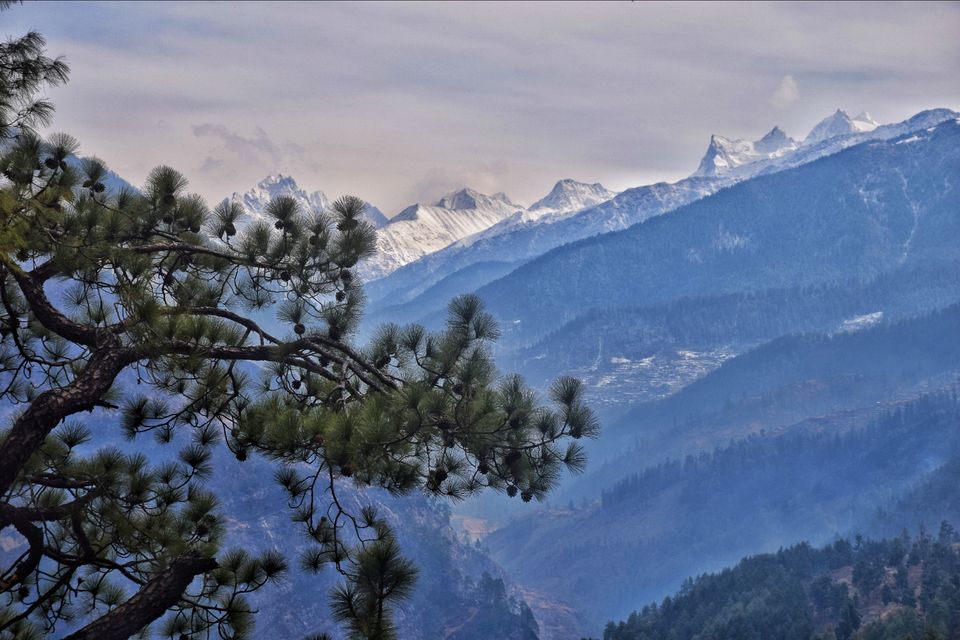 Scrolling the pictures of snow-clad mountains, the white charm of the nature, always had this feeling to be there and experience the bliss. It was a sudden urge that I decided to do a snow trek. The choice was narrowed down to do Kedarkantha Trek as I have seen pictures of my friend and have heard his trek stories. Soon I was able to convince 4 of my colleagues to join the trek after showing them some mesmerising and fascinating pictures of the Trek. Without much research we booked the trek with Trek The Himalayas for 24th Dec batch.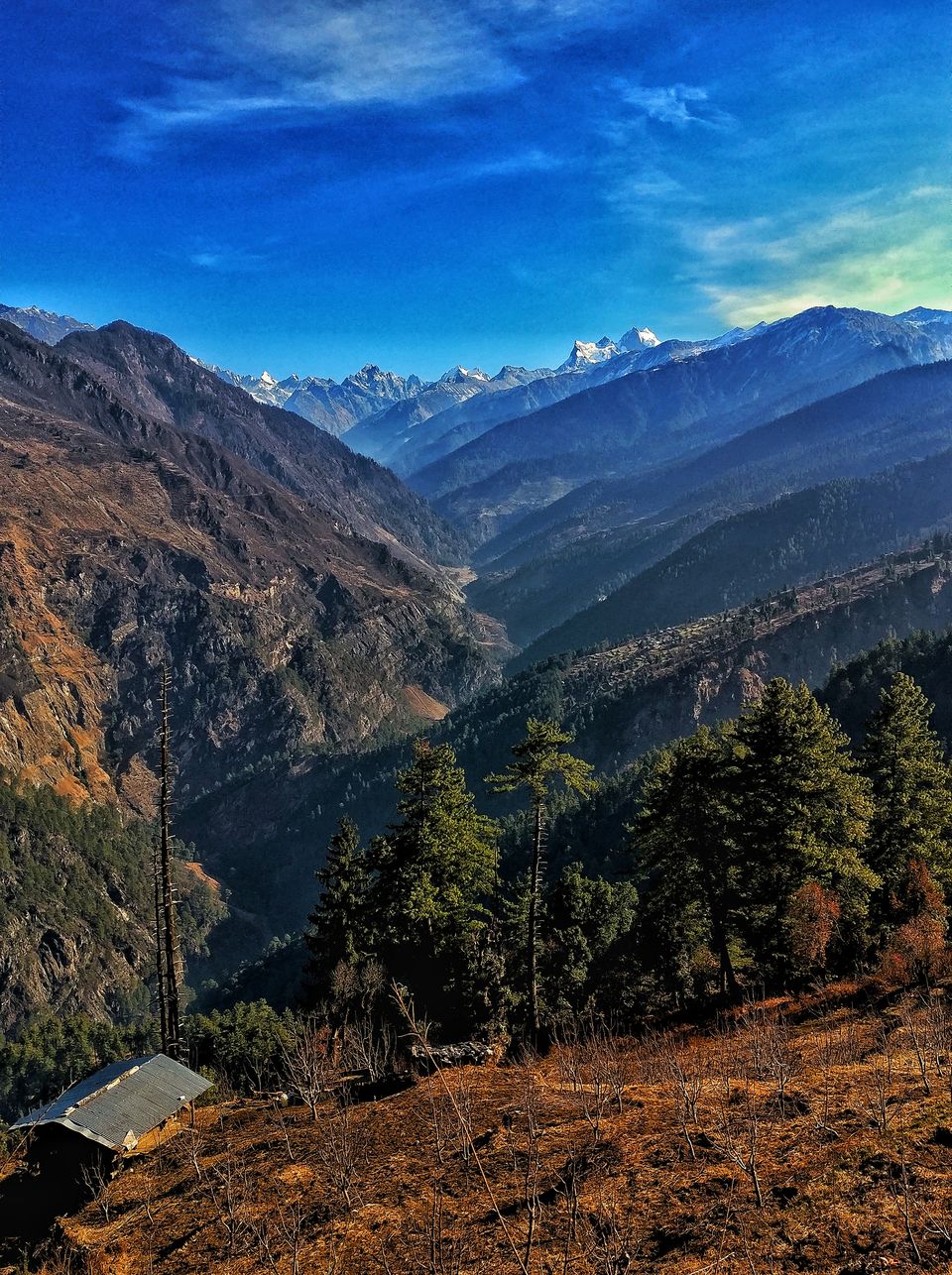 Kedarkantha was going to be an exciting trek was never in doubt. TTH has labelled this trek as one of the best winter trek due to snow bound from December till April, prettiest campsites, beautiful drive in Himalayas, pleasure of walking on a carpet of brown leaves with snow peaks all around.
Our journey from Delhi to Dehradun by train, then onwards to Sankari by tempo traveller was quite exciting. We stopped over at Mussoorie for breakfast and clicked some crazy pictures. The journey to Sankari was beautiful with splendid view of mountains in golden brown colour and tall cedar trees.
We reached Sankari by night and met the bunch of 18 wonderful people trekking with us. We were served with hot tea and later with delicious dinner. We met our trek leader and were given trek briefing. At a point of time, we were disappointed to hear that Kedarkantha is yet to receive snow fall from the fellows of previous batch. We prayed and hoped for best and then jumped to our beds early to have a fresh start early in the morning.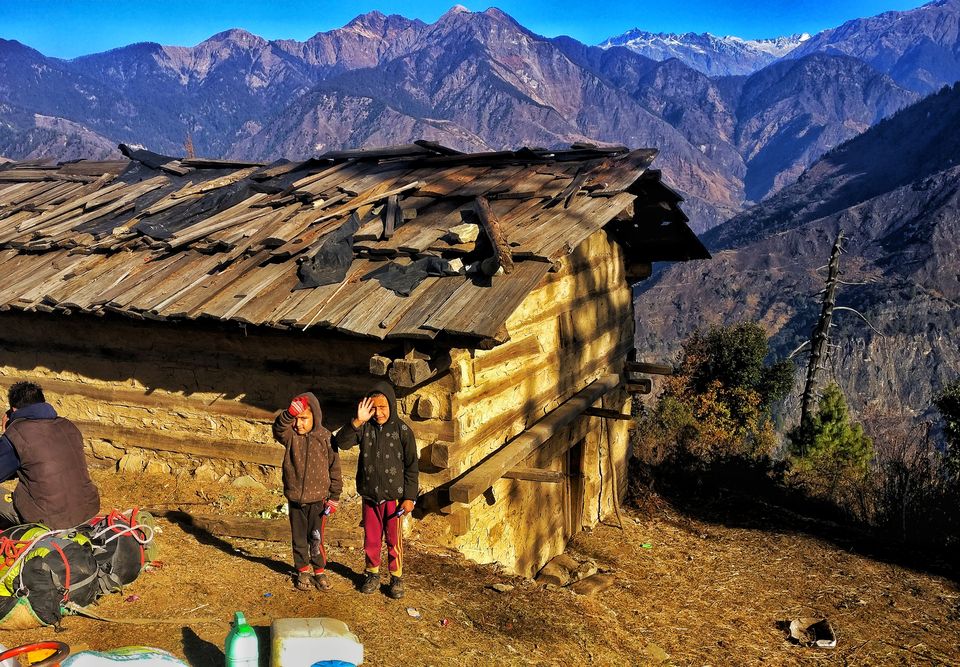 Miraculously, next day we woke up with a good news that it had rained throughout the night in the region and the peaks above are covered with snow. Excitement was at its utmost and sooner we packed for the ultimate journey. Sankari is a small village and the last road to Govind Wildlife Sanctuary in Uttarkashi. This village is base camp for many treks. It offers first magical view of gigantic mountain ranges.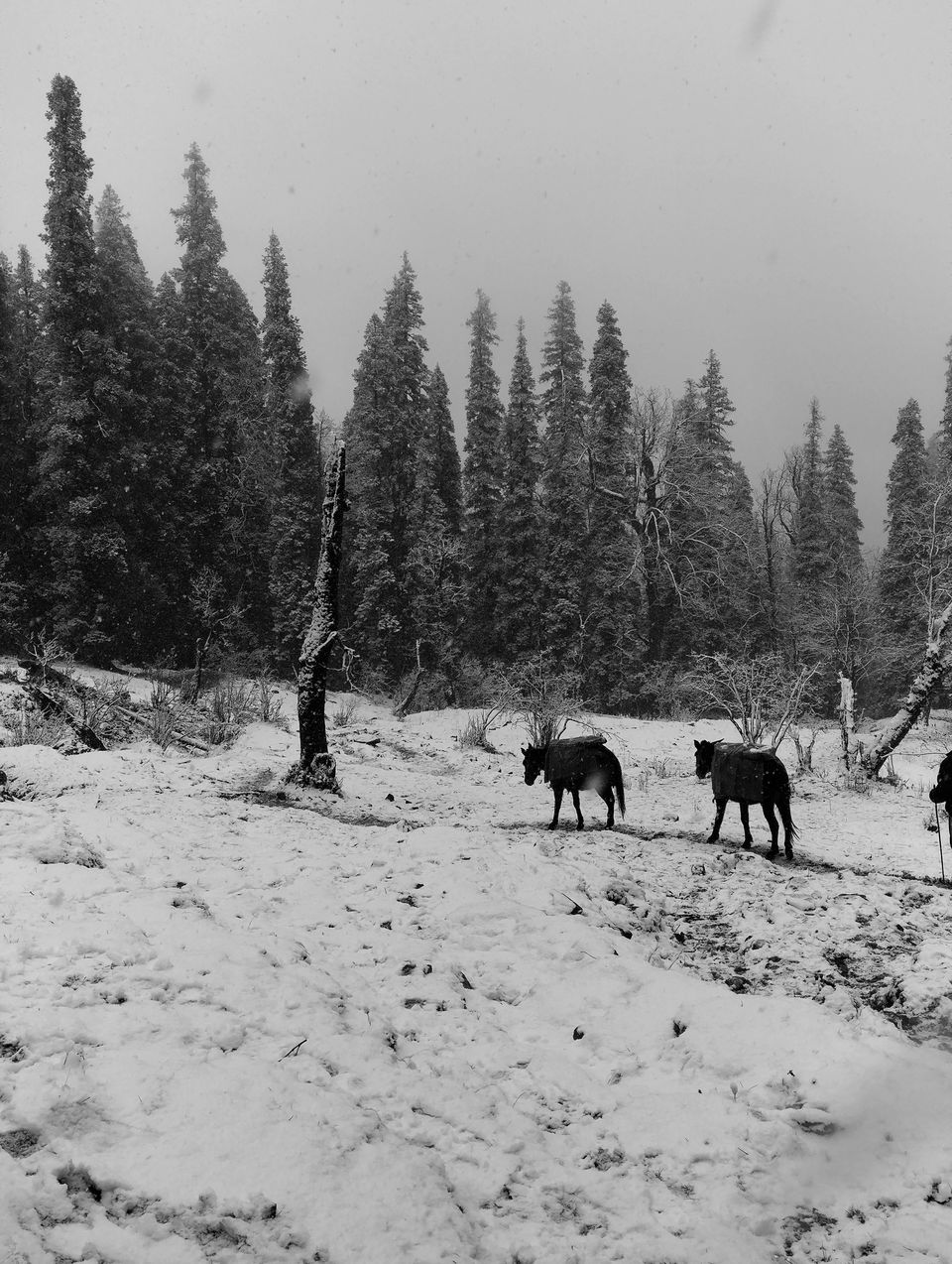 It was a bright and cloudy morning and after a sumptuous breakfast we were ready to trek to 'Juda ka talaab'. It was only a 4-5 km, but would gain height of 2700 ft, so it was a steep ascent. We trekked through a dense forest of pine, maple and rhododendrons trees. And the most blissful moment arrived where we encountered our first ever Snow Fall. It was cotton balls falling from the sky and no sooner the whole landscape turned white.
We reached "Juda ka Talab" by early evening and were welcomed with the most picturesque pond I have ever seen. It was Christmas Eve and TTH was so kind to bake Christmas cake at the height of 9200ft. We had the dinner and retired to our tents.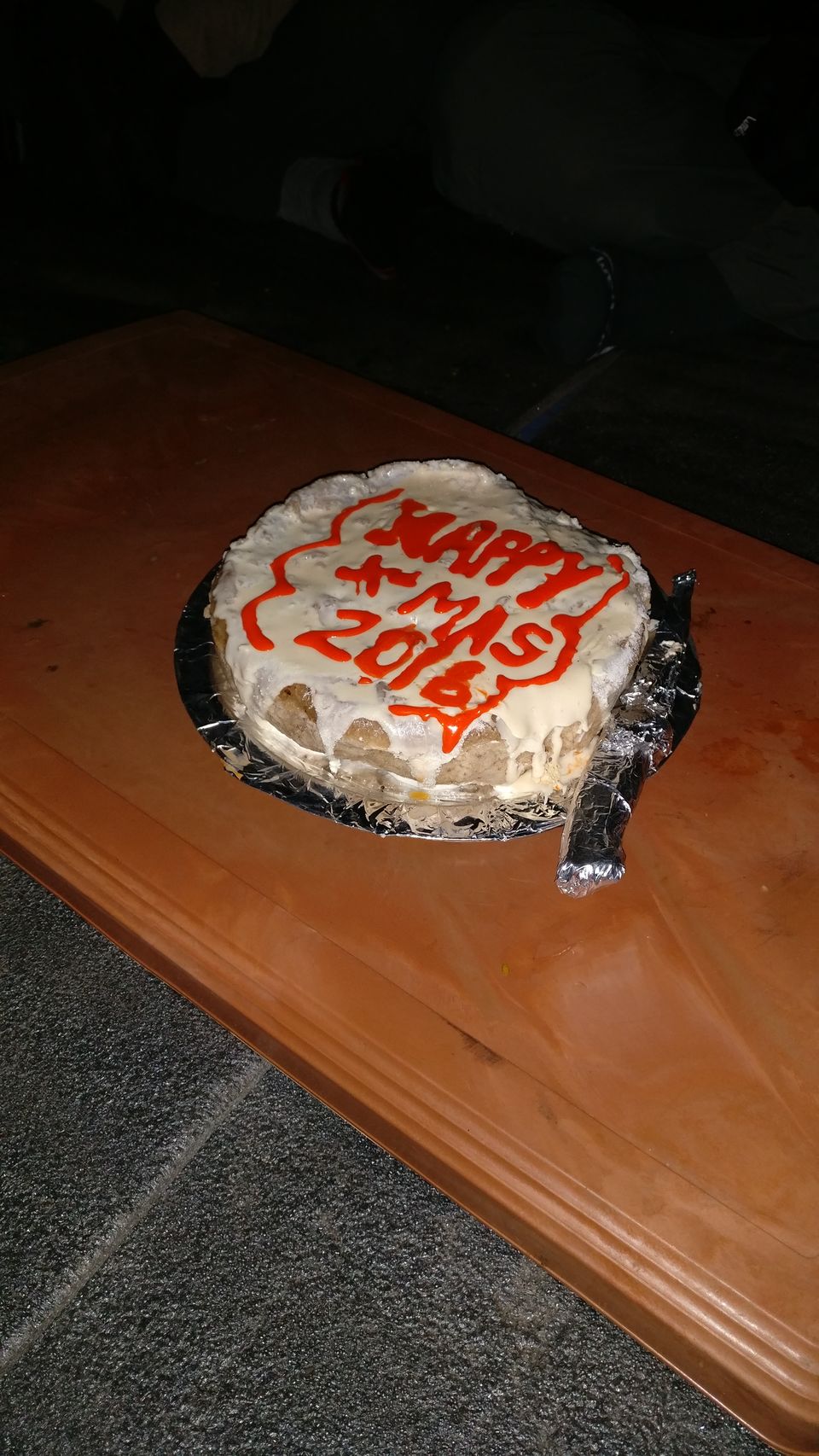 The next day trek was to Kedarkantha base camp. On the way we stopped at a place which seemed a large ground to me covered with thick layers of fresh snow and played in the snow. Kedarkantha base camp is situated at height of 11400ft and from here one could see peaks all around, few of them identified as Swargrohini, Bunderpoonch, and Kalanag etc. The camp was a pretty site with a snowman erected to welcome us. After lunch we were at leisure and went to camp much early as the next day was scheduled to start at 3 AM.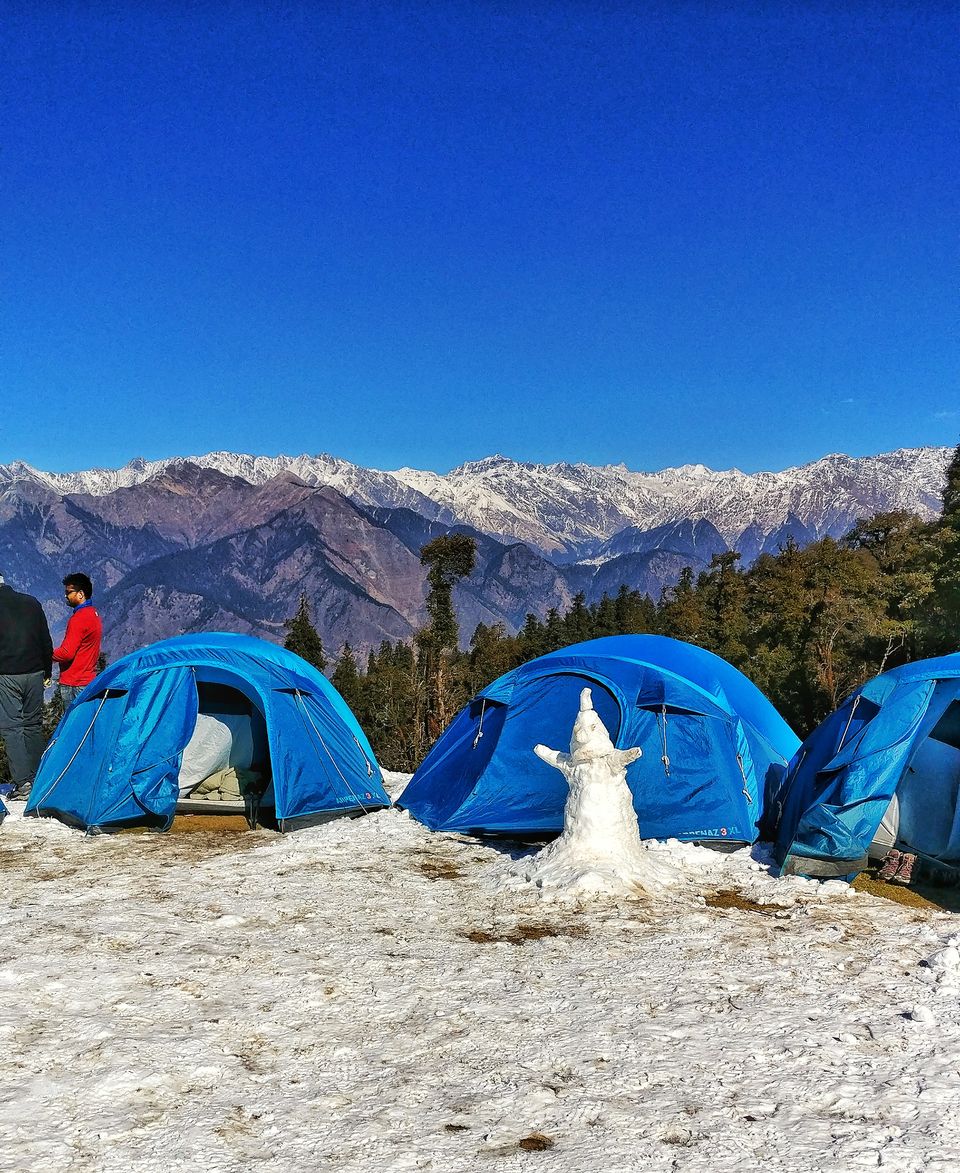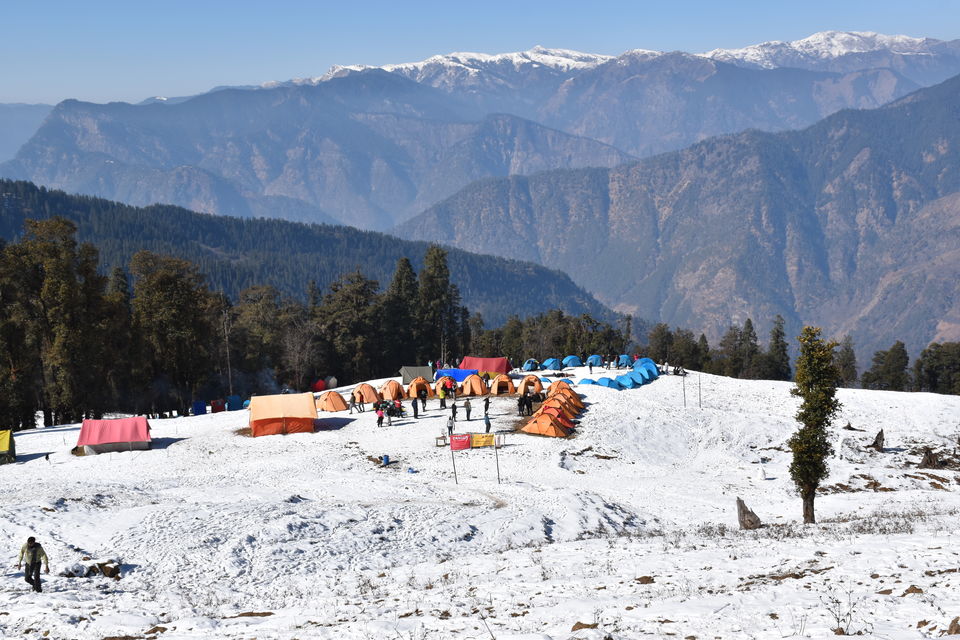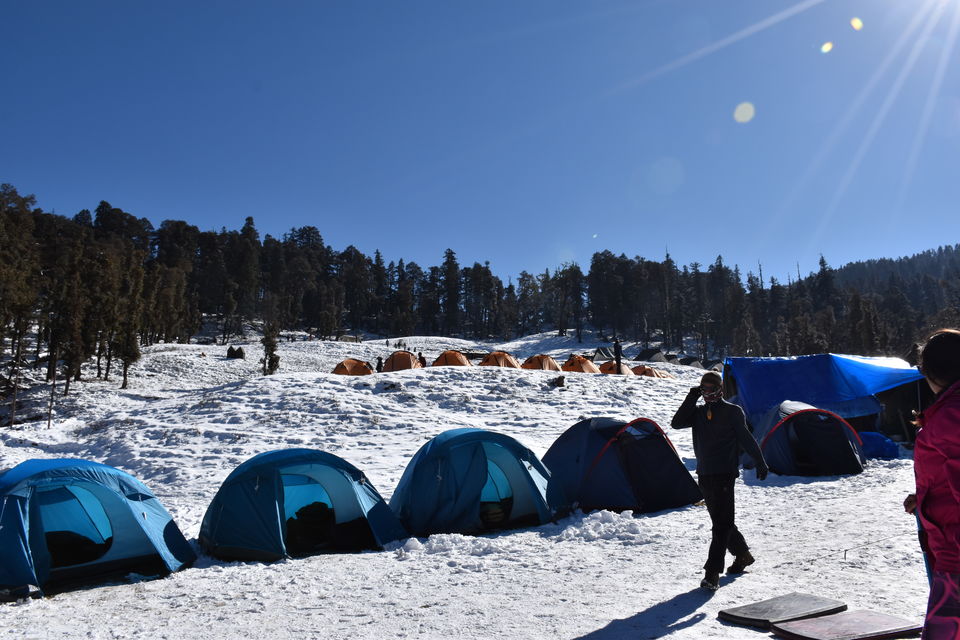 We woke up at 3 had light breakfast and packed lunch and started to for the summit which is at 12500ft. The soft snow covered trek now had some hard icy patches making trek difficult in the dark. And there it is, the first rays of sun kissing the mountains and colours of sky was of ambers. Undoubtedly, I had never witnessed such beautiful sunrise earlier in my life.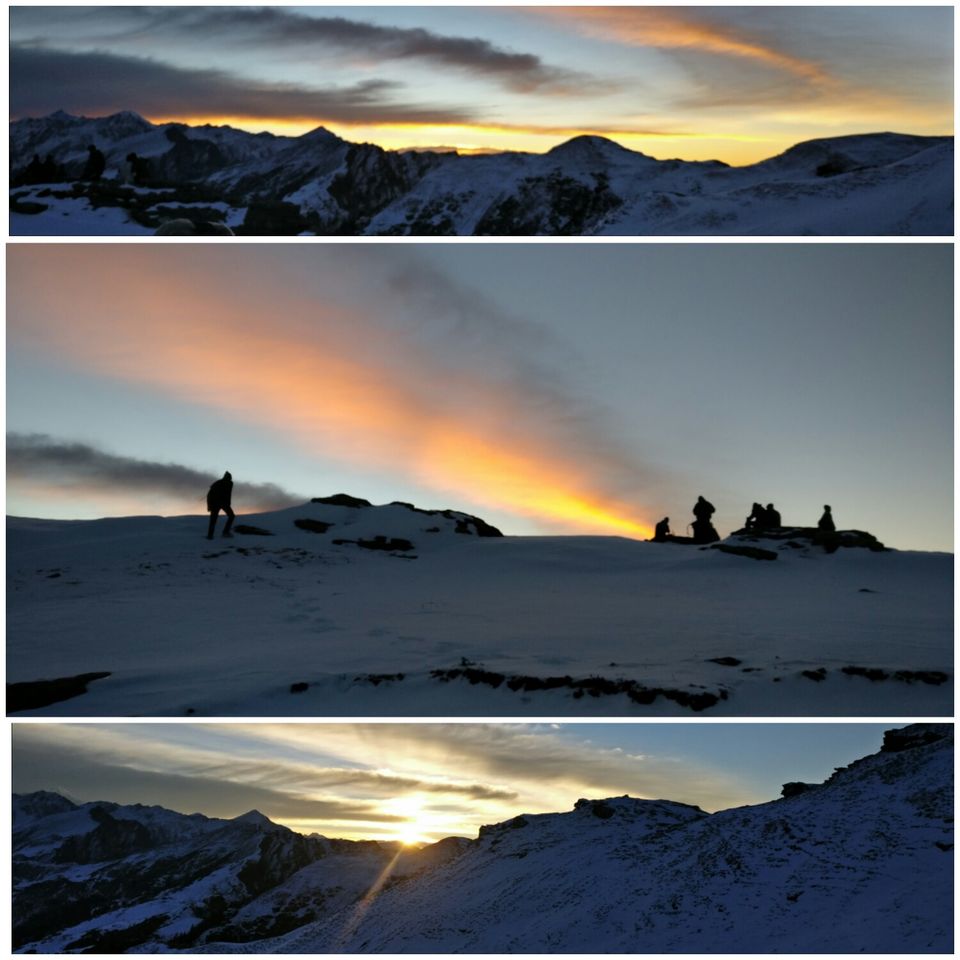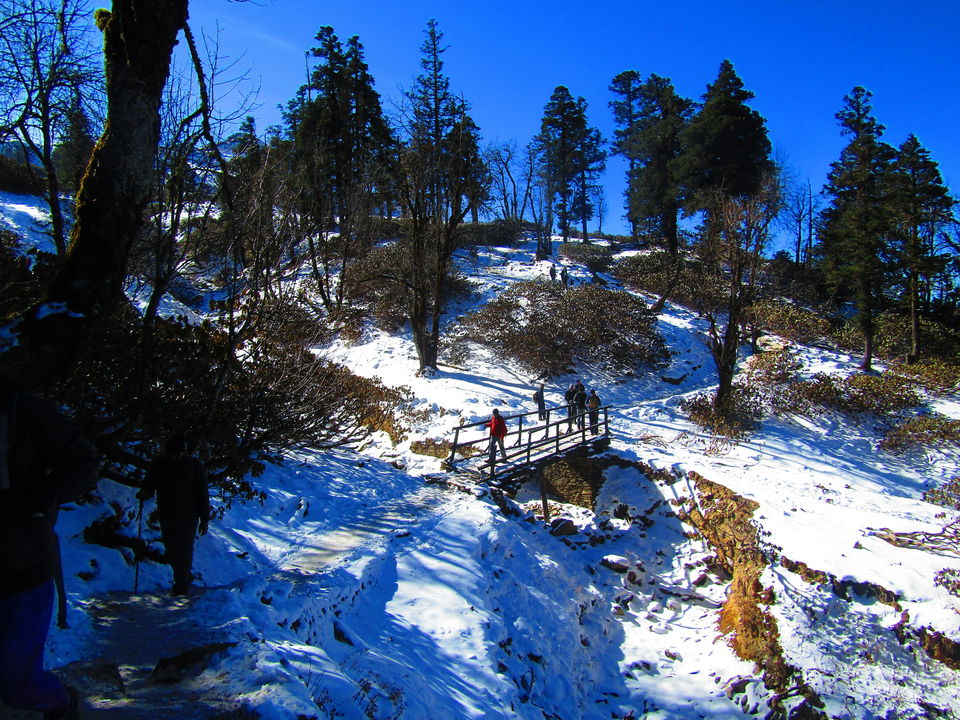 And with few more hard steps, we were there. Yes, it seemed we were at the top of world with a 360 degree view of snow clad mountains. We stopped at the peak for a good amount of time, had our packed lunch, clicked so many pictures and embarked to our decent. Coming down was easy and fun.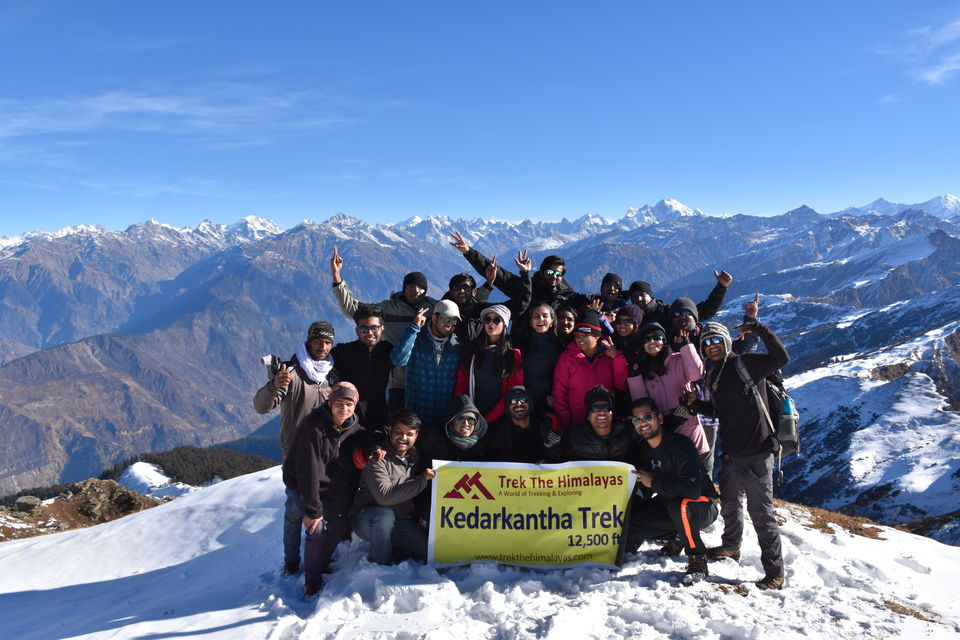 We were to reach Sankari via Hargaon, where we camped for another night. After reaching back to Sankari, we were already set to board our cab back to Dehrandun…Yes, we were missing our homes and the cosy sleep. We boarded the bus from Dehradun at night and early morning we were home with the memories and experience that will always remain with us to cherish forever. Check out this video. 
Here is another link for details on Kedarkantha Trek.