Gwalior is my birth place and I will always remain connected with this small town by my heart. Just a half an hour back I decided to write about this small city and could not stop myself even a single minute to pen down my thoughts. As I love to help others to make their holiday plans perfect, I decided to plan a one-day itinerary for my lovely readers by this post.
Gwalior is situated approximately 320 Km from Delhi and very well connected by railways and roads. I herd since my childhood that Gwalior acquired its name because of one sage named Gaalav or Gwalipa. It's a small town with lots of places to discover, you can start your journey with Surya Mandir which is situated in place called Morar and you can easily reach by private or public transportation in half an hour from city. This temple is built in the year 1988 by the famous industrialist G.D. Birla following the architectural pattern of sun temple of Konark Orissa, using red sand stone and pearl white marble. There is a very well-maintained garden surrounding this beautiful temple enhancing the beauty of this place.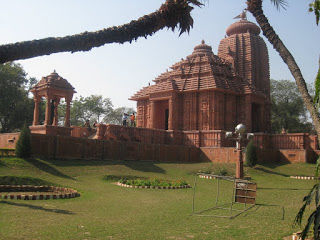 After taking the blessing of lord Surya, you can proceed to next place connecting the history and music together known as " Tansen Tomb". It is said that Tansen was the greatest singer and musicians in the courts of Akbar in the medieval period. As he was student of Mohammad Ghaus he was buried next to his Guru's Tomb. If you are visiting in around December, you may witness world famous annual Tansen Music festival here.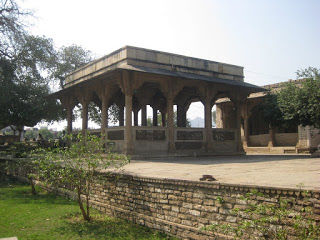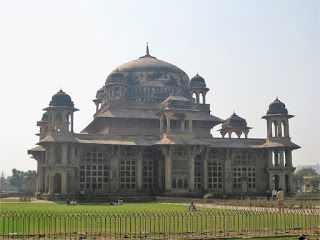 And the next is Jai Vilas Palace, a palace come museum. It's a 19 th century palace established byJayajirao Scindia in 1874. Half portion of this palace is reserved for royal family and half is opened for public. It is converted into a beautiful museum which can be accessed after paying minimal entry charges. During visiting this museum large, royal and beautiful artefact will surely astonish you. Do not forget so visit royal darbar and the small beautiful silver train.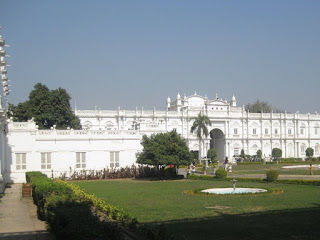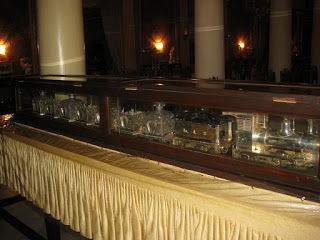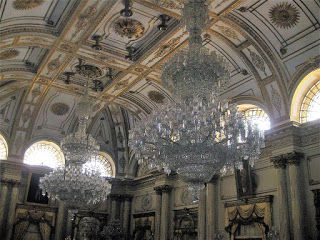 Last but not the least now you can proceed for world famous Gwalior fort. You can reach this place after 20-30 minutes hike or by twisted roads. Though the fort is very big you can divide it in two main palaces, Gujari Mahal and Man Mandir. You can hire a guide here to know more about this ancient fort.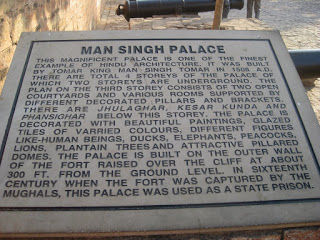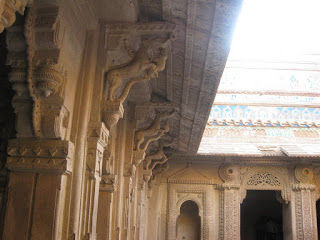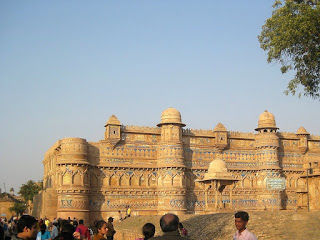 Beautiful, huge and marvellous infrastructure will surely take you in history and if you really want to feel your self in the history do not miss light and sound program in the evening in mesmerizing voice of Amitabh Bachchan. Sun set from Sahastrabahu mandir and kada prasad from Gurudwara situated on fort will make your whole day more memorable.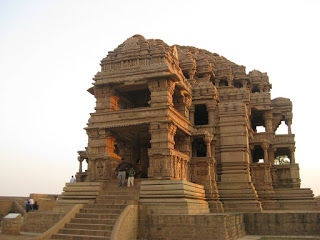 And as the day will end this beautiful experience will turn into your memories and will be in your heart forever.If you have some more days, do visit main market known as Bada, Tighra Dam Gwalior zoo and Jain temples. You can also visit some near by attraction such as Famous Orchha Temples and Jhansi Fort.
When to visit : November to March (In December and January carry heavy woollens and you may face some disruption because of heavy fog) Avoid visiting in April to June.
What to Buy: Anything you like, But Gwalior Gajak is world famous.
What to eat: As much as you can and depends on season, so earlier said Gajak ( A product made of Jaggery and Sesame seeds) , Petha ( One more sweet dish) , Namkeen ( Snacks made of pulse powder ), Milk products, Samosas and Kachoris ,Chaat… yummy….
Hotel: Good to budget hotels are available.
Special Tip: If visiting in January or February visit Gwalior Mela.
So keep smilling and happy travelling........
I would like to dedicate this post to my family and my lovely friends and our lovely what's up group called " Sahapathi" .. cheers guys : )
And I finished this post in one sitting ???? I think this the result of connection with heart.