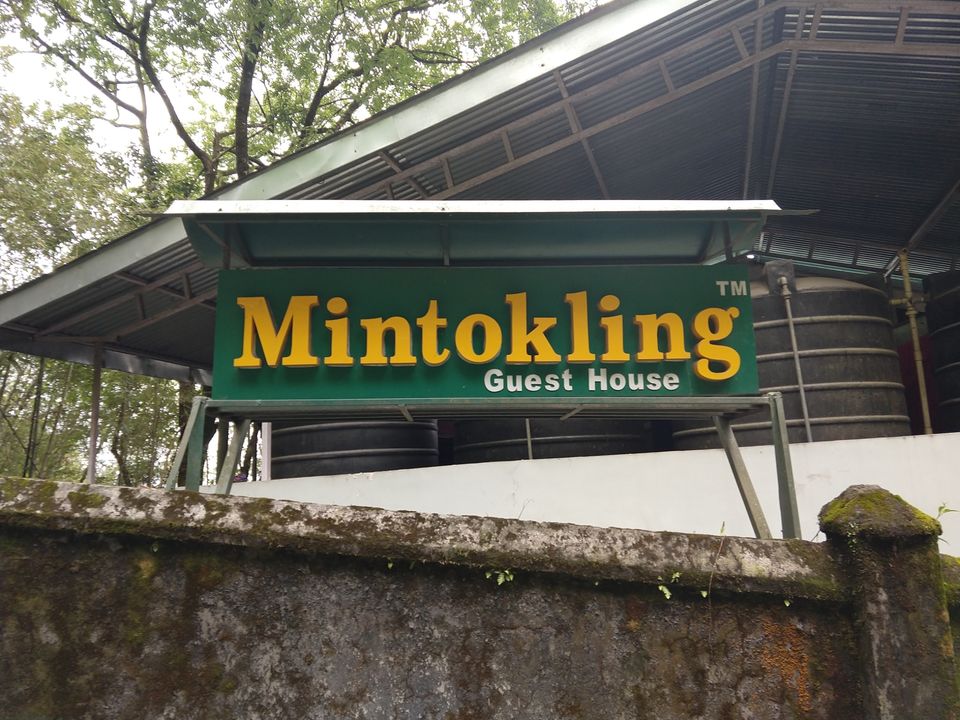 Hello everyone,
When travelling, it is very important to have a good place to step in, to be comfortable and sleep well so that the sunrise you witness can be more beautiful.
But a good hotel can eventually burn a hole in your pocket and increase your budget while travelling.
Today's hotel is what I felt, was a spellbound home and even it blew a small hole in my pocket, I would love to visit this breathtaking place again, when I visit Gangtok.
Located in the junction point of Kazi road and the Secretariat, is MINTOKLING GUEST HOUSE. This house is run by Pema the manager, who always bids you with her warm smile. The staffs are super helpful and informative. This place is actually a house converted into a guest house with beautiful views just from your window. It has all wooden Tibetan interiors with highly spacious rooms and cosy beds to uplift your back strength for the next climb. Away from all the noises and crowd of the hustling city...this place is a solace to all who wishes to run away from the main stream.
What if I tell you that you can witness the Kachenjunga just from your room!
Yes, it's true. If the weather remains clear, you open up your window and voyla you see the mighty peaks crystal clear.
The stairs running down the garden will take you to a mini pond with golden fishes jumping and playing... Sit there, brush your feet on the lush green grass and just be in the moment.
Now comes the food, they serve you the most authentic sikkimese dishes in the best wonderful way. Food is awesome with coffee and tea facilities right in your room. You can even ask your love to just make you a beautiful cup of coffee right at the early morning and witness the gigantic Himalayas by taking a seep into it.
This was my experience to stay in this breathtaking property for three whole days.... Feel free to ask any question regarding this property...