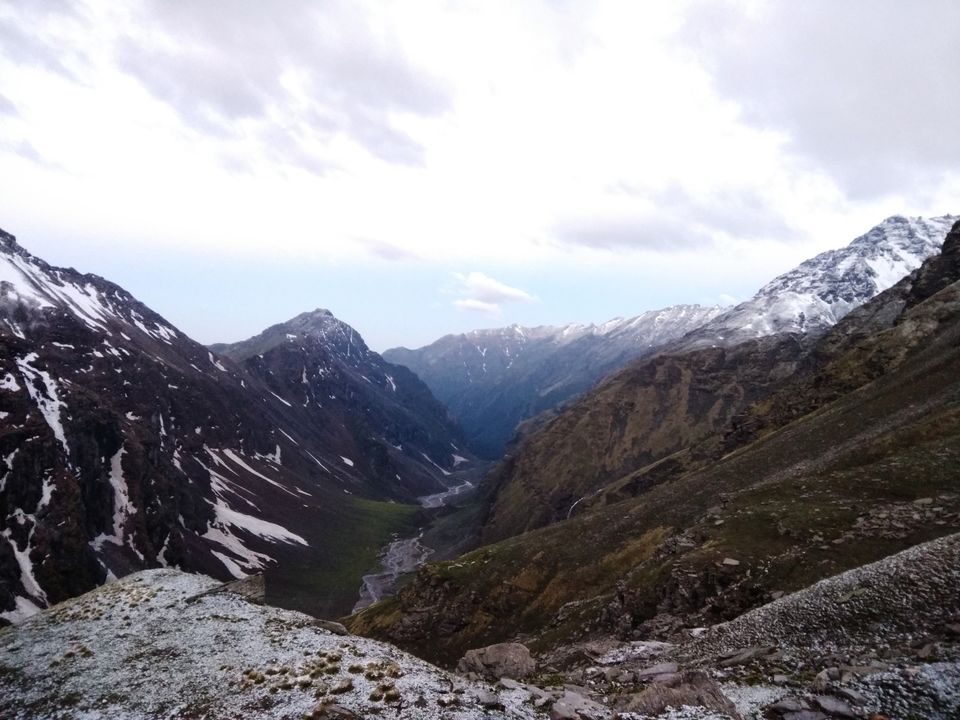 When it comes to define what is trekking, I can explain it as a powerful tool which indulges you physically, mentally, psychologically, emotionally, spiritually, intellectually with your surroundings. There are hundreds of reasons why people go on a trek to Himalayas, but I have expressed the reasons why one should go on a trek to Himalayas.
The realm of ecstasy:-
Mountains will never disappoint your search towards a new horizon in life. It's just a span of time you need to stare at them till you find that ecstatic blink in yourself. They just define the meaning of "say all kinds of things without ever opening their mouths..."Many people go in search of happiness to temples, ashrams and satsangs, but believe me the real happiness you can get is once you hike that mountain and stand a top to see the world below you. There you can find a kingdom of pure blissfulness around you.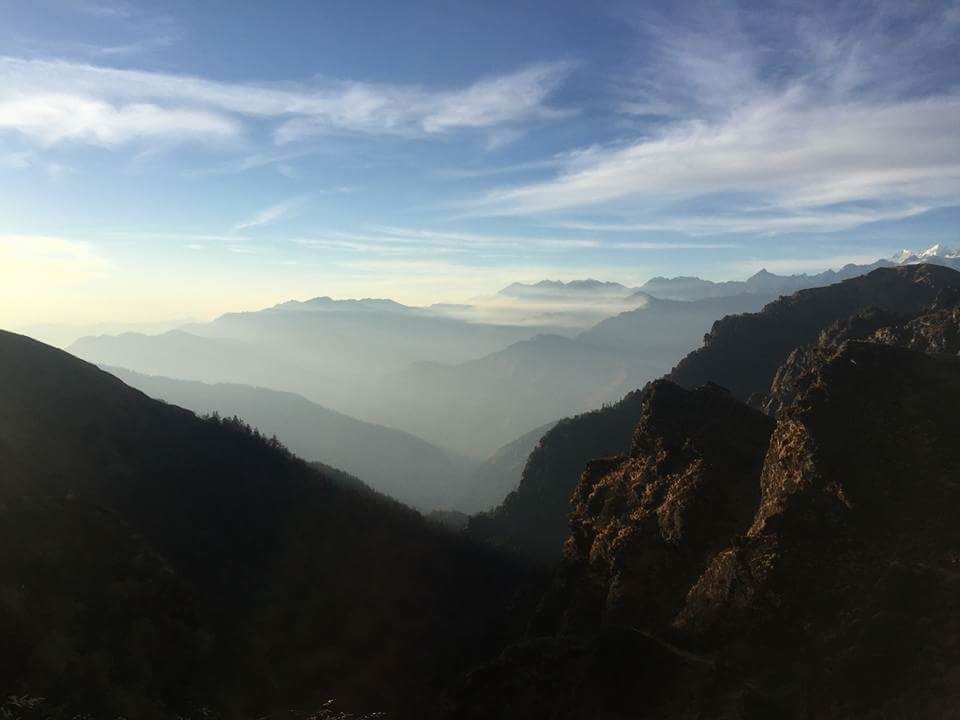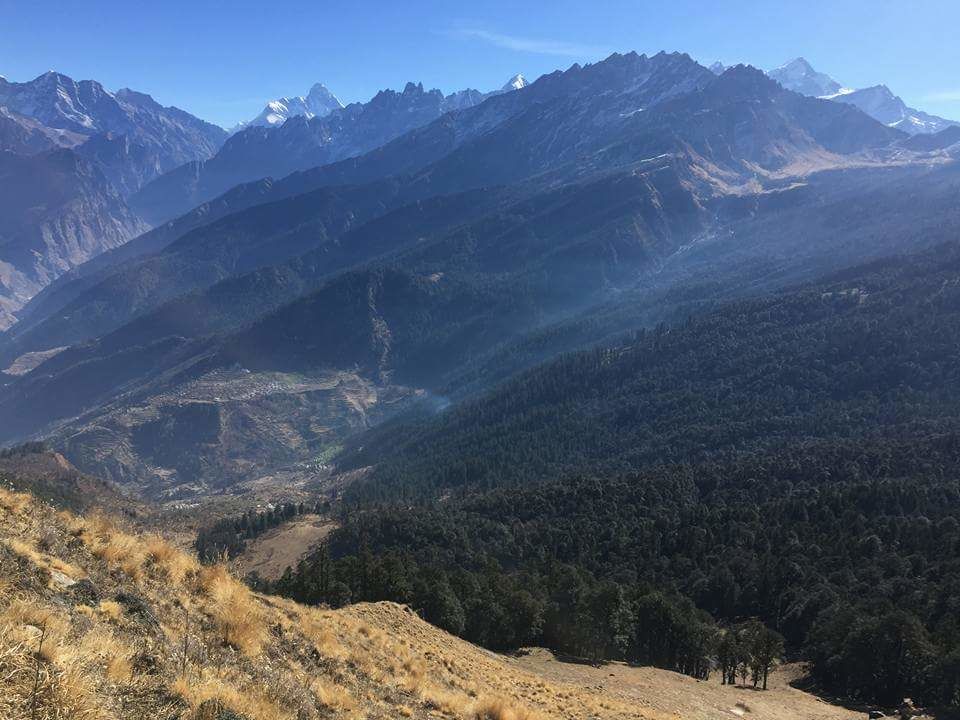 The endless grandeur of Majesticity:-
Anybody and everybody knows the Majesticity of mountains. They just stand tall, silently without even uttering a word. But they are in command every second you are amidst them. The mountains just bring all the five senses of your body alive, everything just starts reacting to each other in front of these mountains standing thousands of metres in front of you. The mountains redefine Majesticity truly.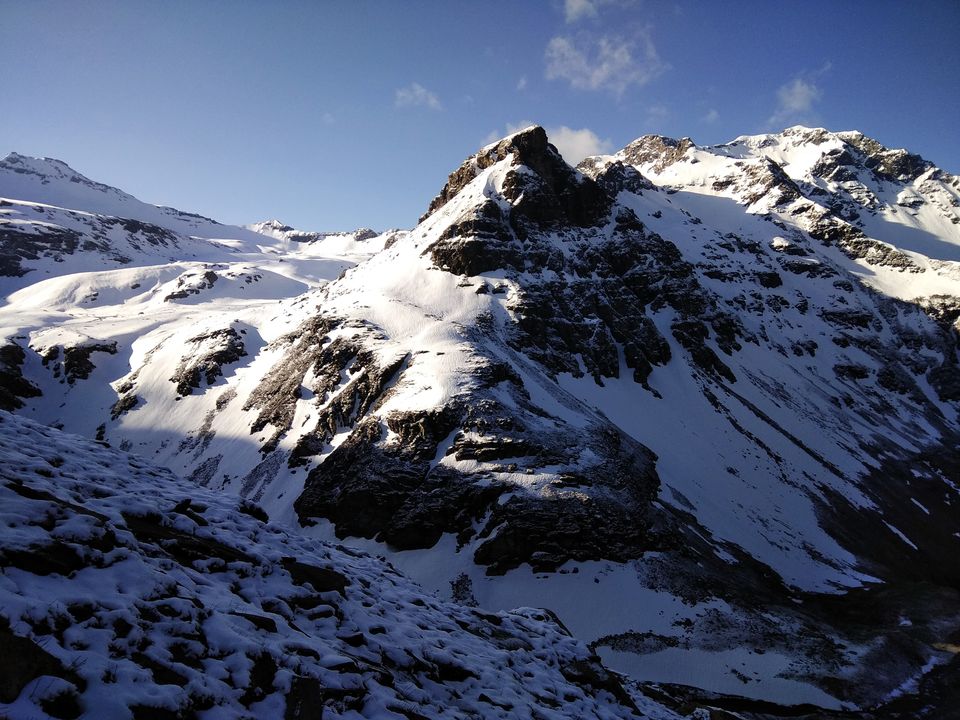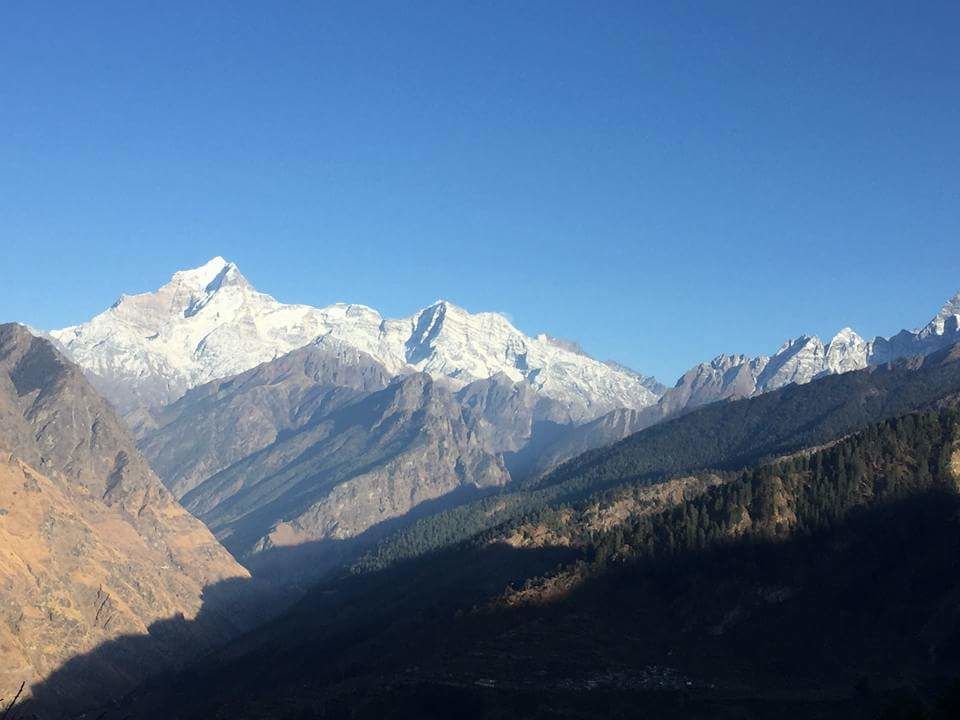 Living the life in the moment:-
The scenery you witness in the mountains changes on every turn you take. One can feel the change even in a blink of an eye (You stop looking around, you miss one wonder, that's as simple as that on mountains). This also applies in our lives as we always keep ourselves digging into the past or worrying about the future just ignoring the present miracles happening in our life. The best example for this was on my Rupin pass trek, a trek which changes colour on every curve or every turn you take on the way, and one should be so vigilant to enjoy the beauty of the nature of mountains throughout the trek.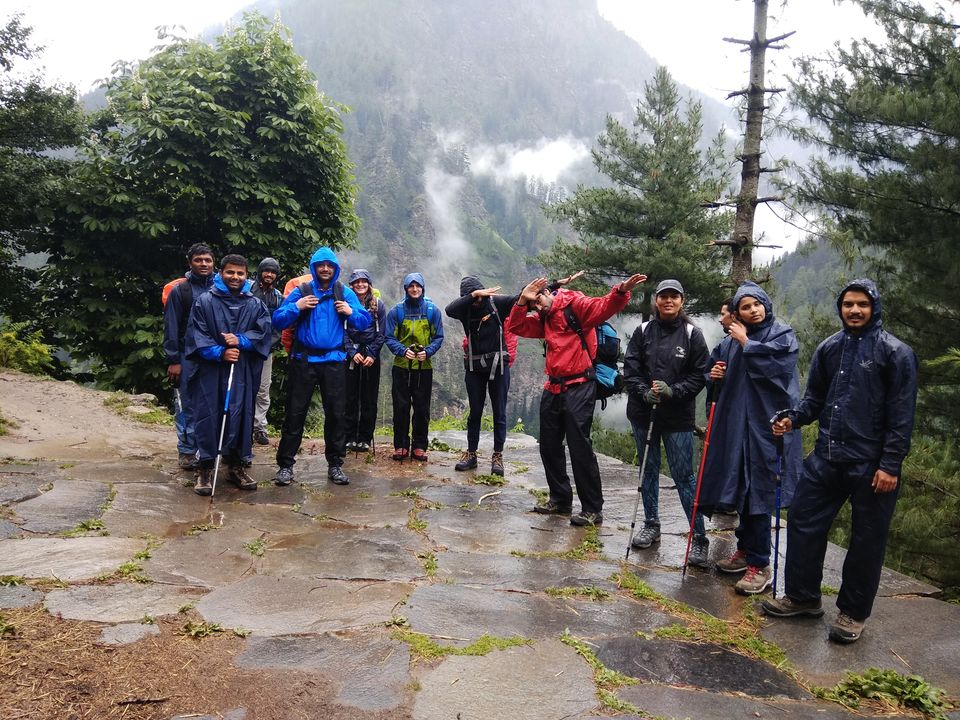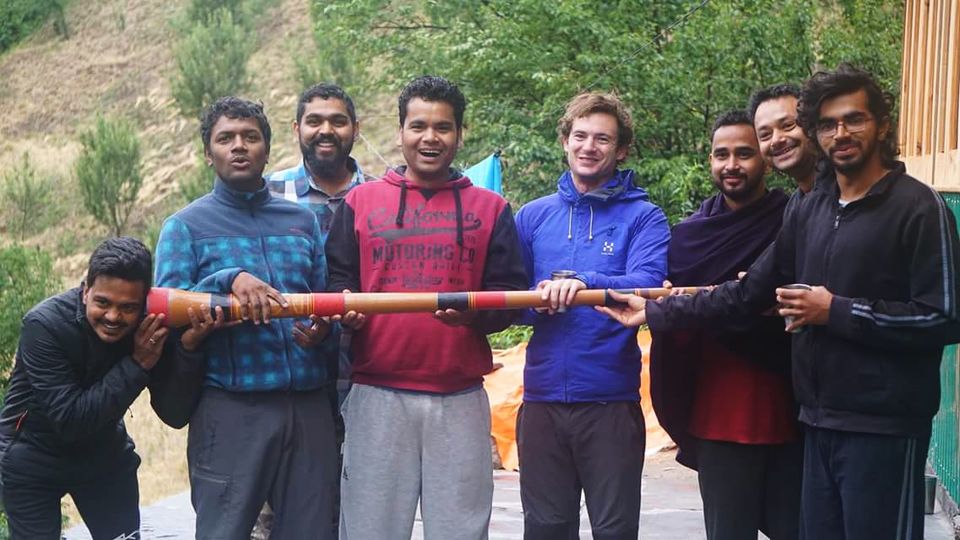 It gets worse before it gets better:-
Yes, this is very very much true on the mountains. It's always true that the first and second day of your trek will be tiresome for you if you are new to mountains. The change in the temperature takes a great toll on your body making you question yourselves, just feeling bad for the decision you took. It was so horrific, the first time I slept in a sleeping bag on my trek to Kuari pass in winter, which was meant to be a nightmare for that moment. But when I overcame those small things of sprain and cold, the summit day brought the best times of my life. The feel I felt on the summit of Kuari and Rupin passes made the statement very true. Yes, it gets worse before it gets better.
One of the best camaraderie shared:-
On mountains all are same a lawyer, a teacher, an engineer, people from North India or South India, everyone are same in front of mountains. I shared one of the best friendships of my life even though I had only few days with the fellow trekkers both in Kuari and Rupin pass. All the team including the trek leader to guide we shared a camaraderie of looking out for each other till the last day of trek. The common denominator was to reach the summit by each and every team member. Moreover almost everyone will be with a similar mind-set and wavelength on mountains. In fact some of us are planning our future treks together.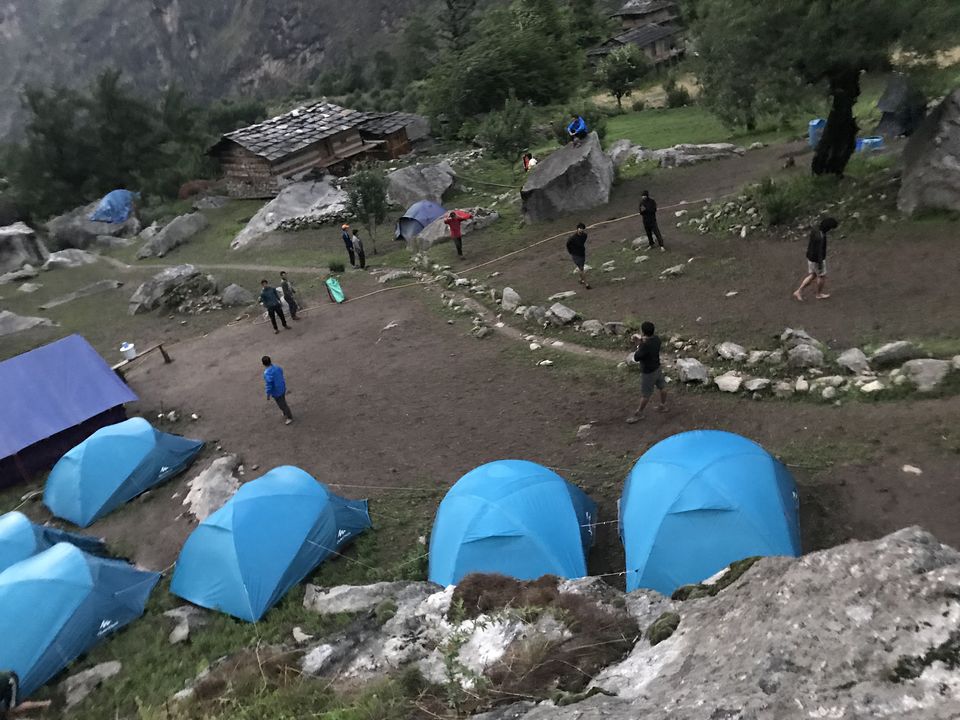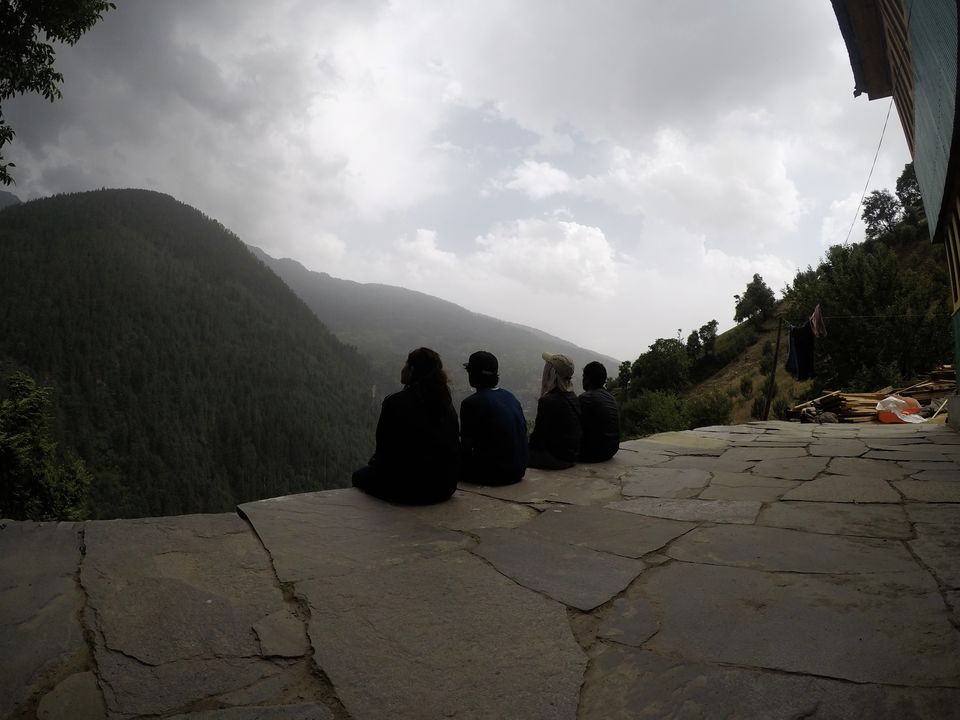 The journey matters the most than the destination:-
If we are moving from point A to point B, we always forget the way we take to reach our destination and end up thinking about the destination more. Every person know this saying, but many of us tend to forget the real essence of journey in life towards our destiny or goal. This saying is so true if you have gone on a trek in your life. We shouldn't concentrate on the summit and should enjoy the journey we take on the way, notice all the people, animals, villages, rivers, grazing cattle, the cool breeze, star lit sky, slow moving clouds, chirping of birds around us.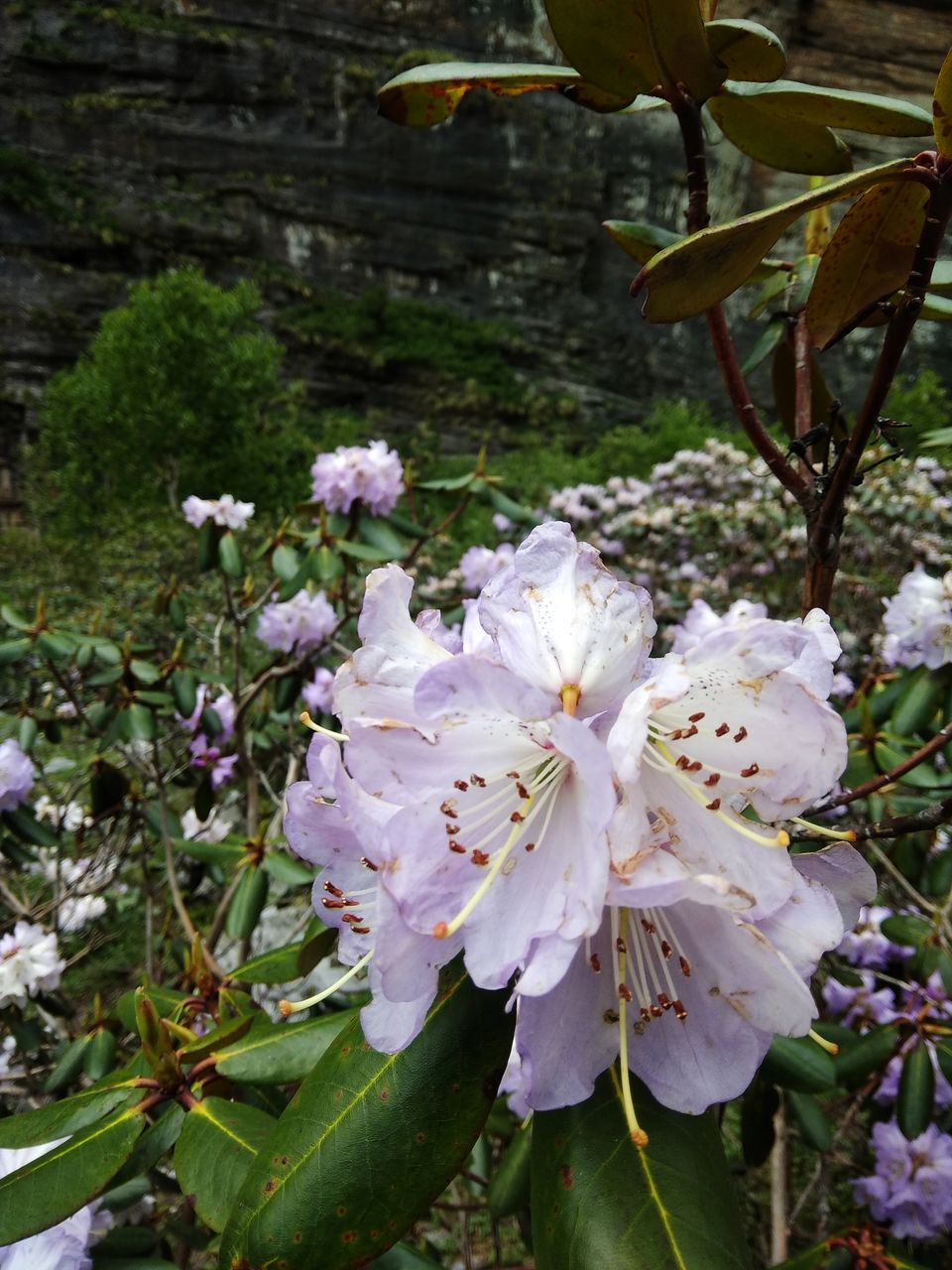 Then what are you waiting for, grab your shoes buy a trek bag and go on that wonderful life changing journey to any one of the numerous treks in Himalayas....
Happy Traveling!!!!