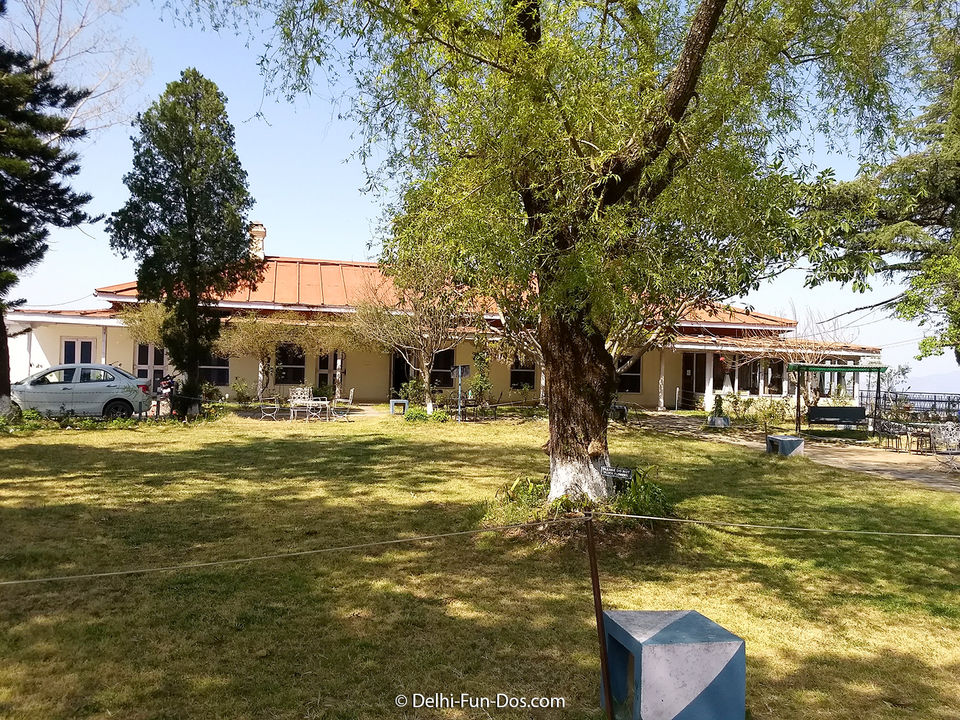 We are always on the lookout for weekend trips from Delhi. In view of time constraints, we prefer places that are within 6 hours drive from Delhi or Gurgaon.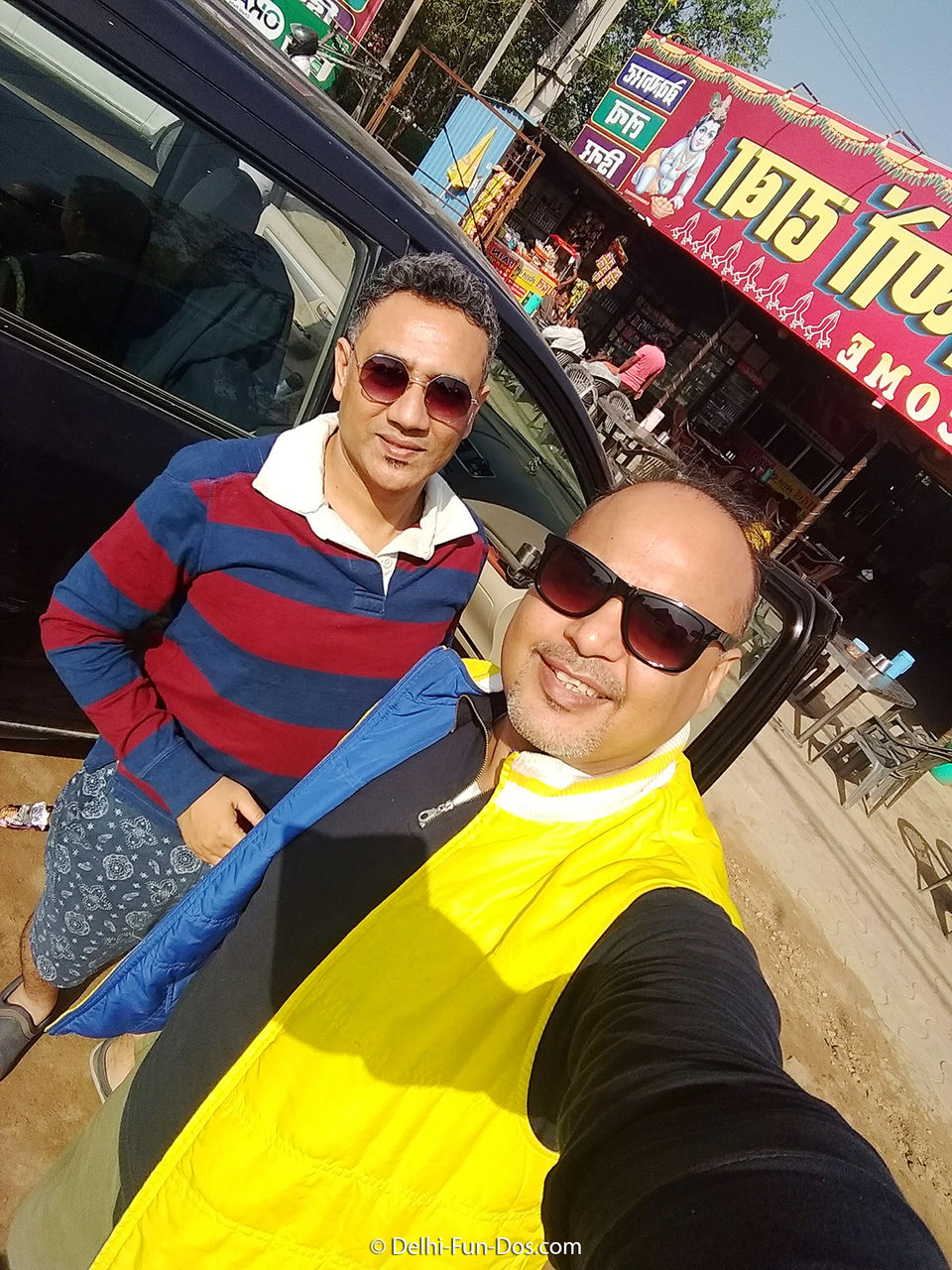 Moreover, given that summer vacations were around the corner, we were on the lookout for some kid friendly holiday places. So here is one such gem that we recently visited – Kiarighat. And given the soaring temperatures it had to be in Himachal Pradesh – our go-to holiday state.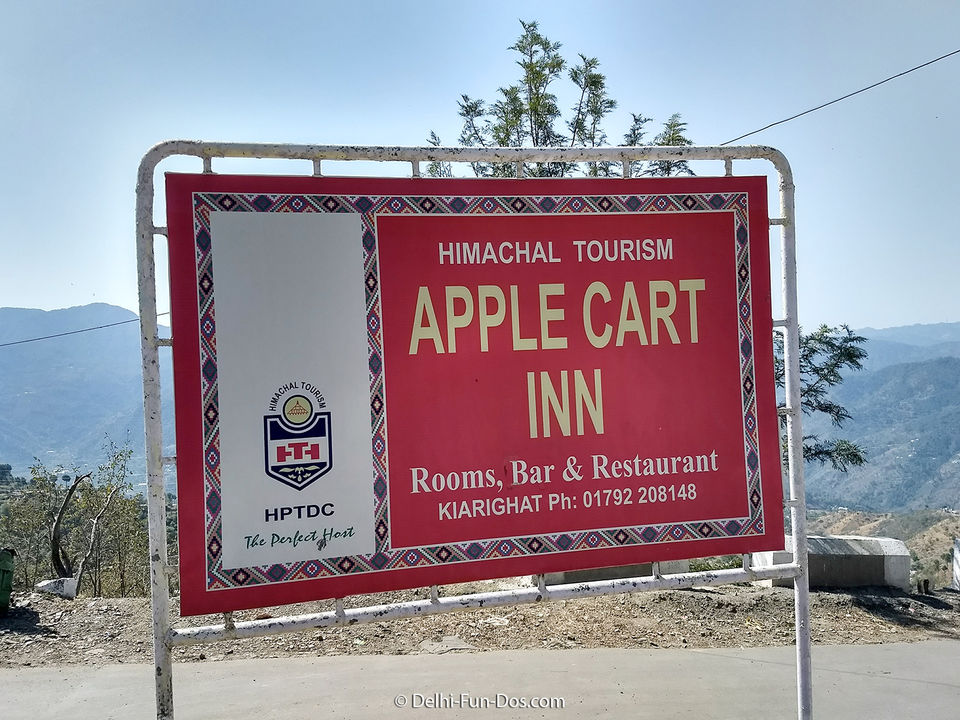 HPTDC has a quaint property here – The Apple Cart Inn. We have been drawn to this place enroute to most of our Himachal trips. But we always wanted to make this a standalone destination hence we didn't stop but we must say it's a great place to stop if you want to break your Himachal Journey.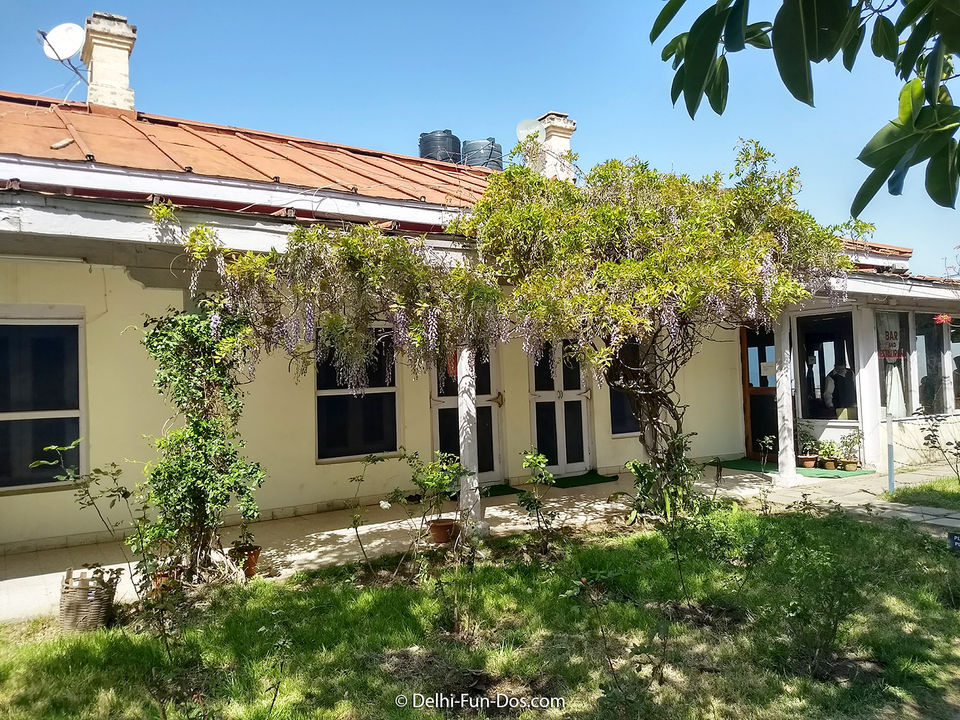 The problem is that this is a British era property with only 6 rooms. Hence they are almost always full and finding accommodation is tough. But this time we attempted an off season weekend and hit the bull's eye. Consequently we started off on a Friday morning from Delhi at about 7 on National Highway 1. Kiarighat is approximately 22 kms before Shimla and we reached around 2 pm. (Tip: Waknaghat is what you should be looking for on the direction boards. Kiarighat is not famous or big enough to be mentioned on the signage.) The extra one and half hours is for single roads given the extensive road expansion that is happening on the Shimla Highway.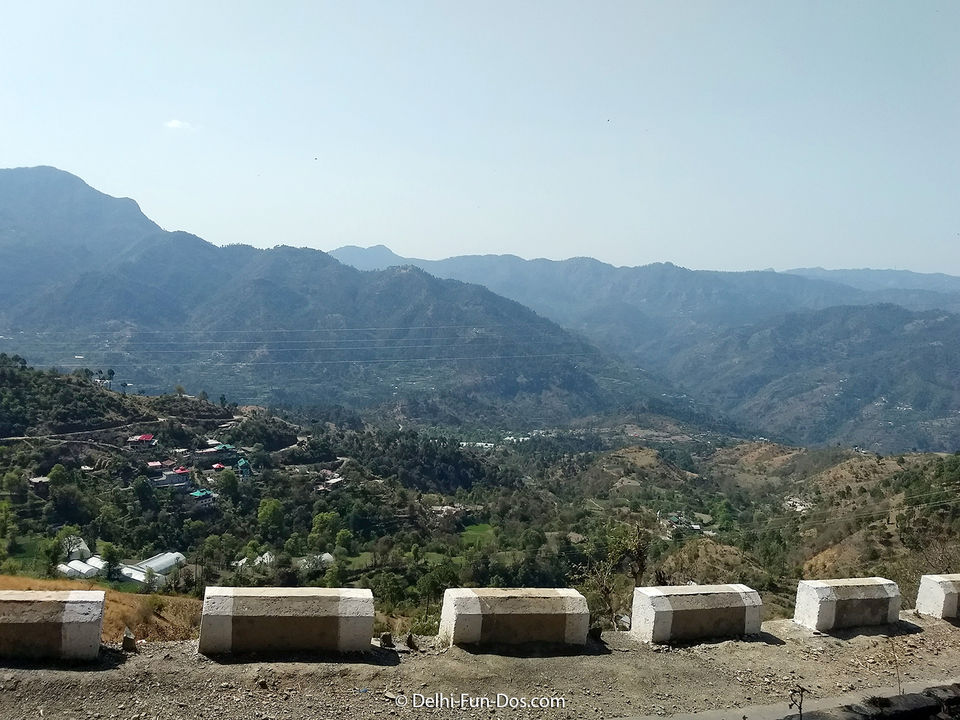 Like all HPTDC properties The Apple Cart Inn is also strategically located. When we parked inside their gate, we got a panoramic view of the valley on the left.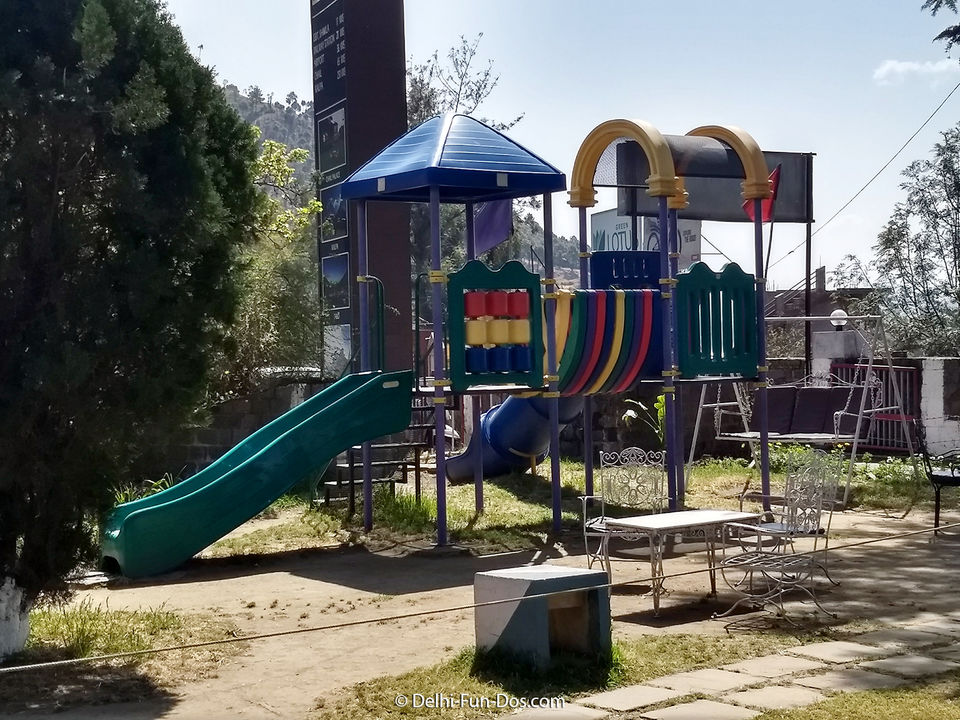 The lawn in the front is dotted with tables, slides and swings for children and swing benches with canopies where many were sitting presumably enjoying the surroundings.
The Inn is a yesteryear bungalow – spacious rooms with huge attached bathrooms – loads of old world charm. The rooms are equipped with huge fire places and the chimneys on the thatched roof took us to years gone by. They had a dining room overlooking the mountains. What was unique was the standalone bar in the dining hall/ restaurant. We had not seen this in any other HPTDC property. (Tip: They do not have intercoms but the attendants are pottering around all the time and we placed our orders directly to them.)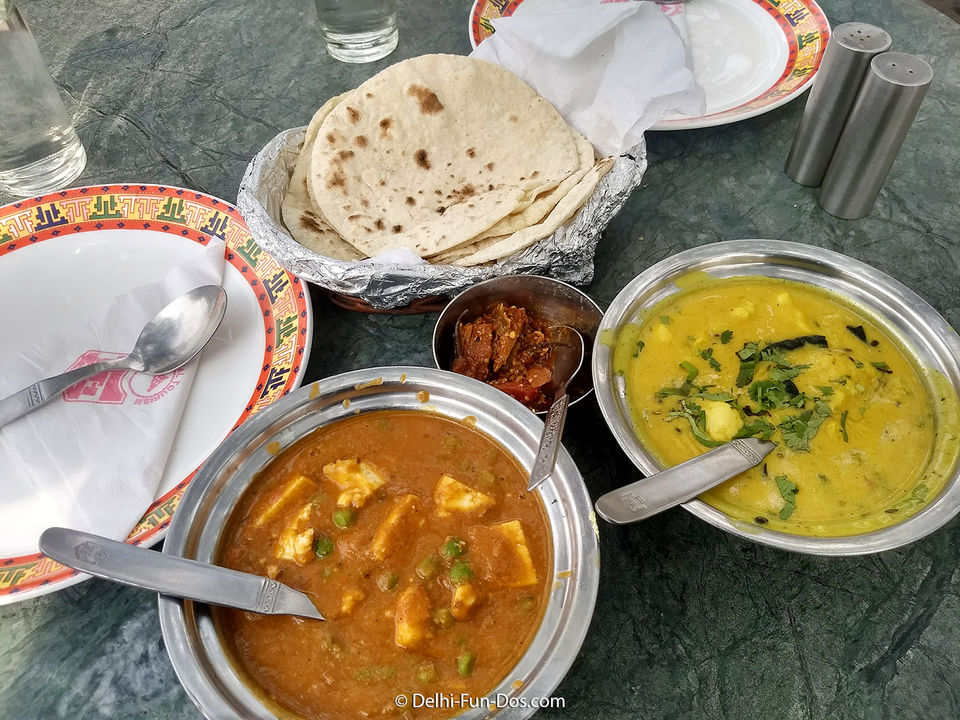 Simple home style food – that is so typical to HPTDC guest houses is served here. The excellent tea customized to our requirement was cherry on the icing. On our request they served our meals on the tables in the lawns outside and we ate in virtual silence punctuated by twittering of birds.
"An occasional truck traveling on the road outside reminded that we were still not far from civilization. To this end, Kiarighat is a great destination for a staycation. We were not too far from Delhi / Chandigarh and yet there was no maddening crowd. We saw many tourists were breaking their journey here and moving after refreshments."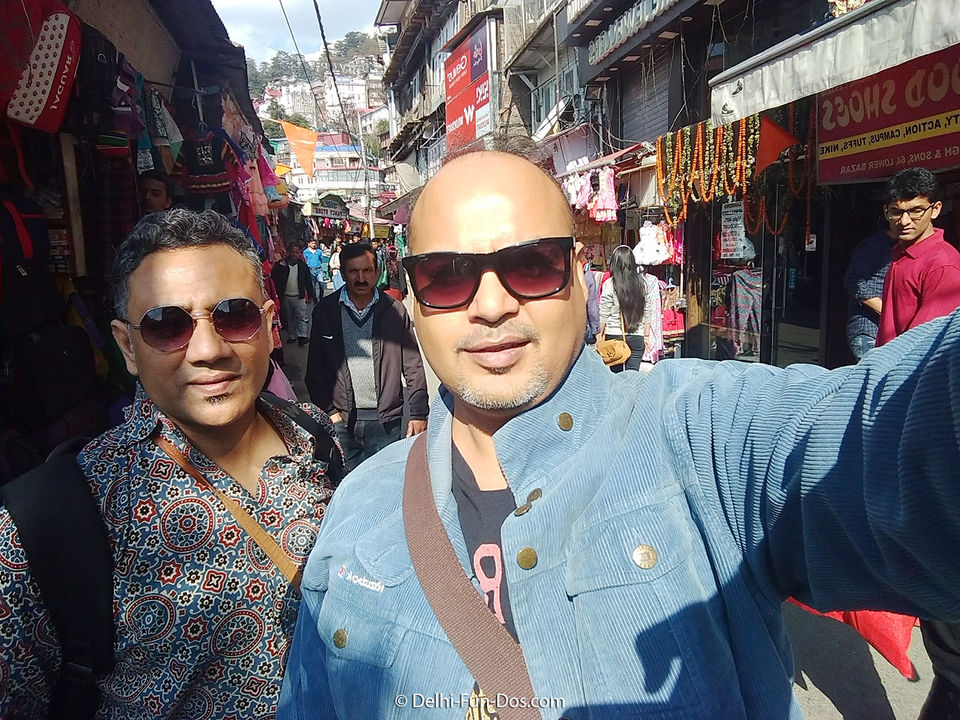 We drove up to Shimla on day 2 and that took us barely half an hour. We were lucky to find parking at Shimla and spent the whole evening eating at mithai shops, sipping coffee at the Indian Coffee House, Mall Road and pottering in front of the churches. We also bought some amazing Kinnaur shawls from Himachal state handicrafts store. We came back to our guest house at about 9:30 pm and had dinner. Given that it was a little late, the roads were empty. Yet markings on the dividers and occasional street lights ensured we had a smooth drive back too. If you wish to stay away from the hustle bustle and yet not be too far from urban life – Kiarighat is just perfect.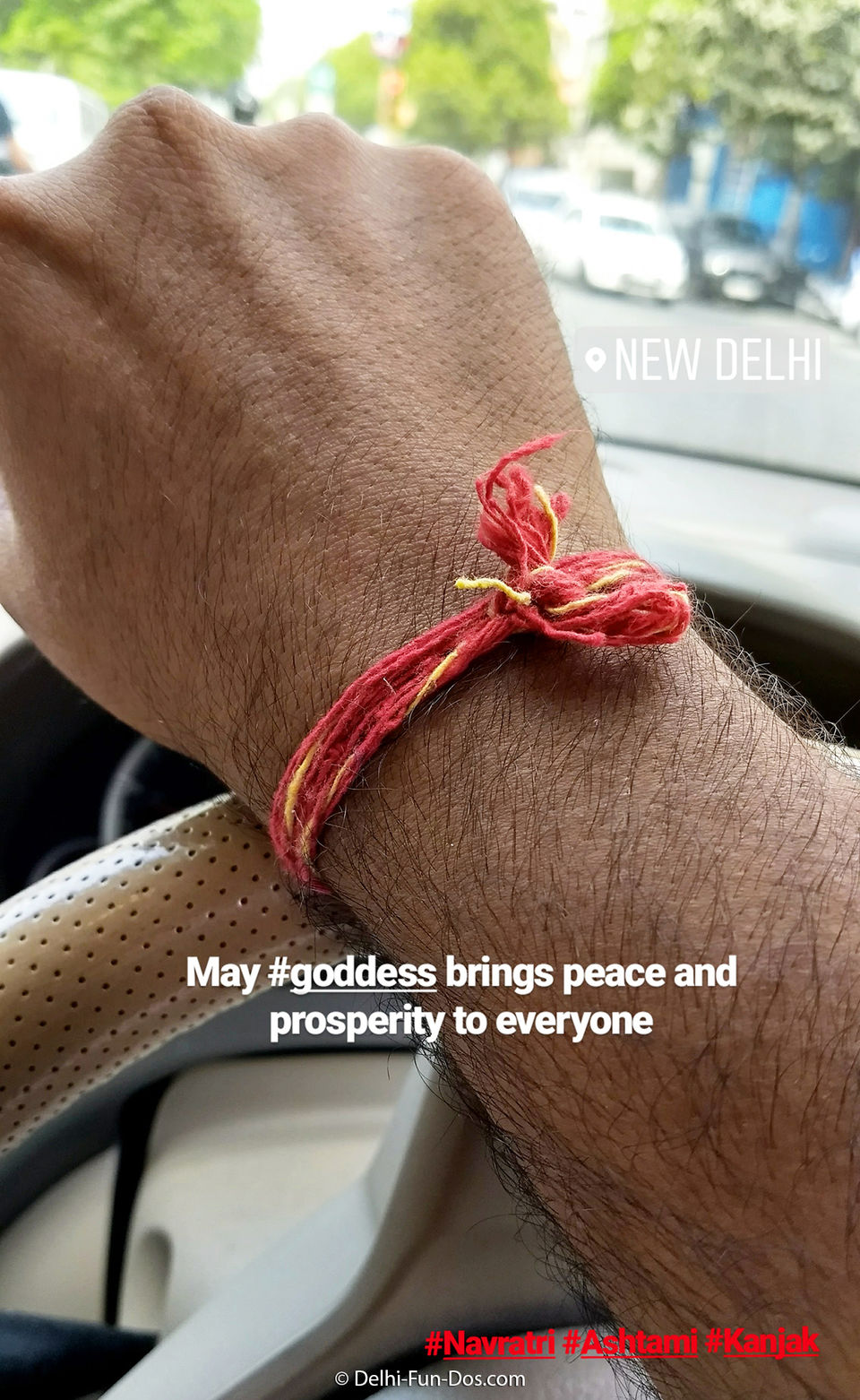 The next day was Ashtami and we wanted to visit a temple. We walked for about 3 kms from the guest house and found a quaint hill temple. We did some simple prayers and walked back after a cup of tea from a nearby shack. It was already time to leave by then.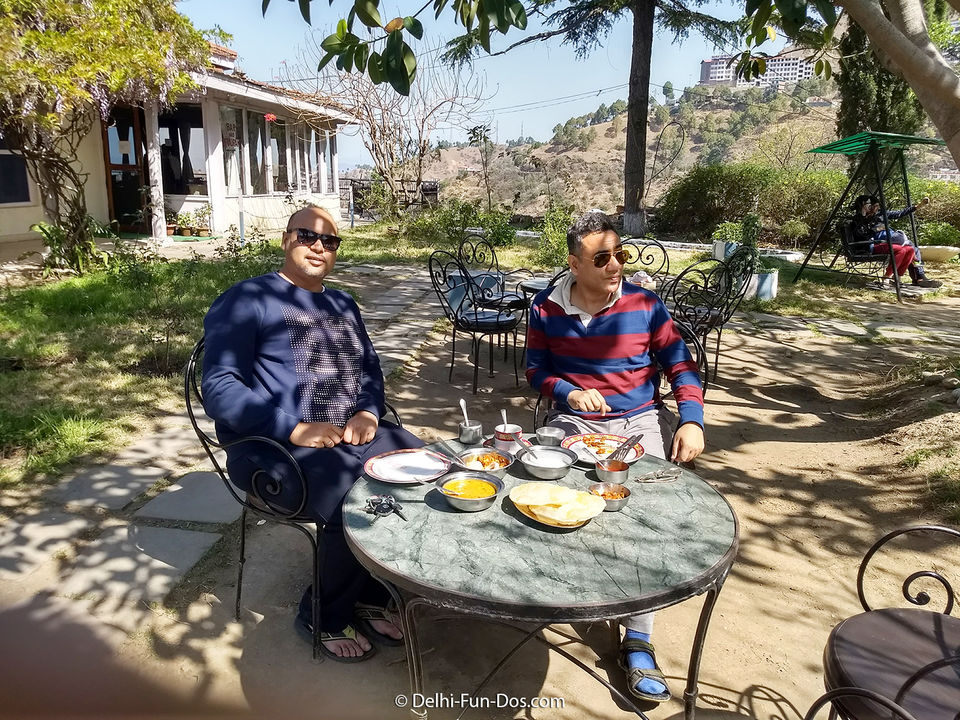 The hotel guys served lunch on the lawns and we fueled ourselves up for our way back. Many people with kids had checked in that day and we could see this was a sought after destination for family trips. It could make for a great summer vacation holiday we thought.
The cherry on the icing is the prices. This place can be booked online at very affordable rates. Given that we keep looking for off season discounts too, it was the neatest pocket friendly holiday option.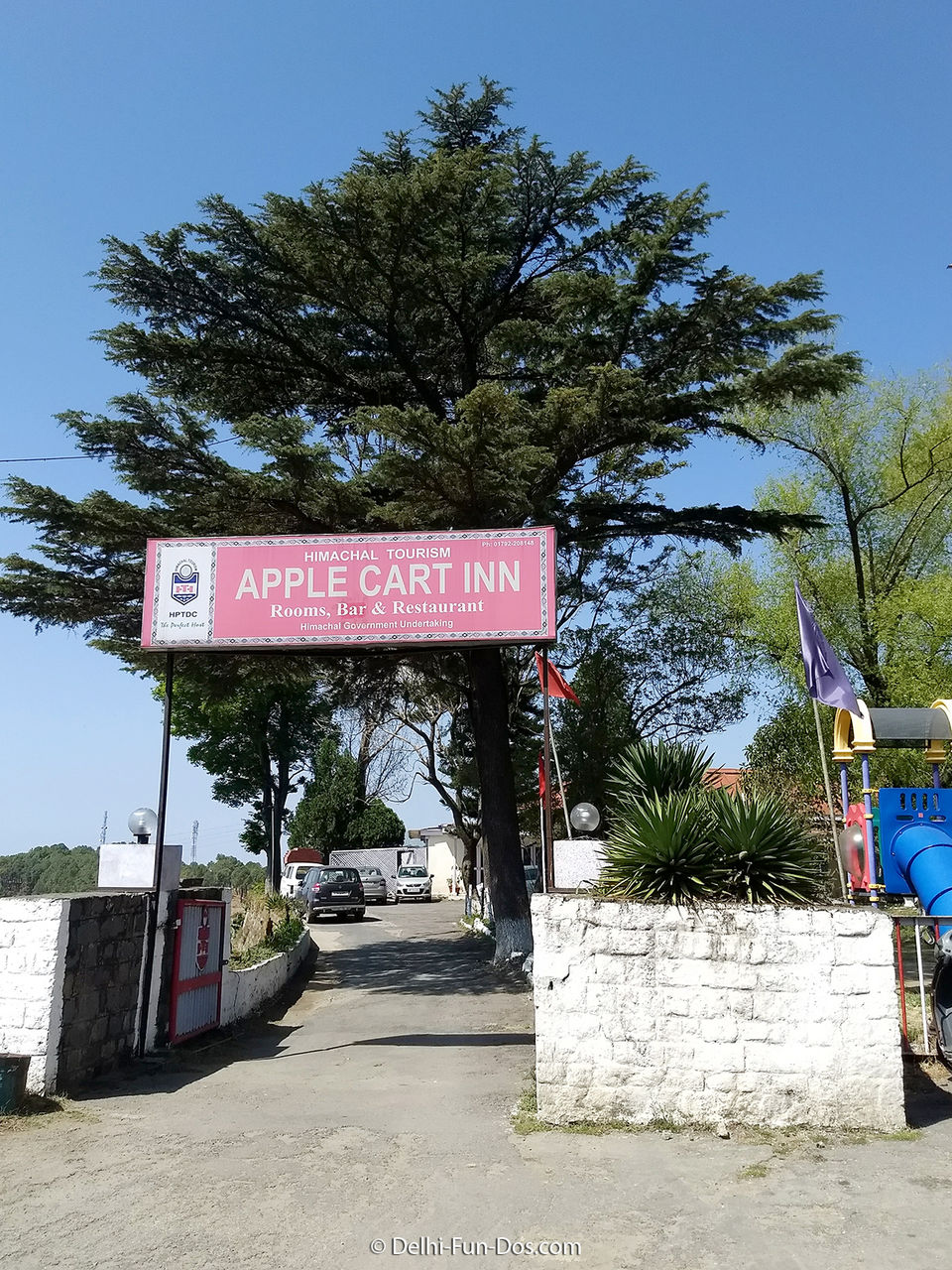 Staycation, kid friendly places, short trips during summer vacation, budget holiday, weekend getaway, hill station under 6 hours drive from Delhi NCR, old world charm – Kiarighat can be classified under various categories. The best part is that it called for minimal planning. Kiarighat is our answer to all looking for a nearby hill station for a short summer vacation trip.