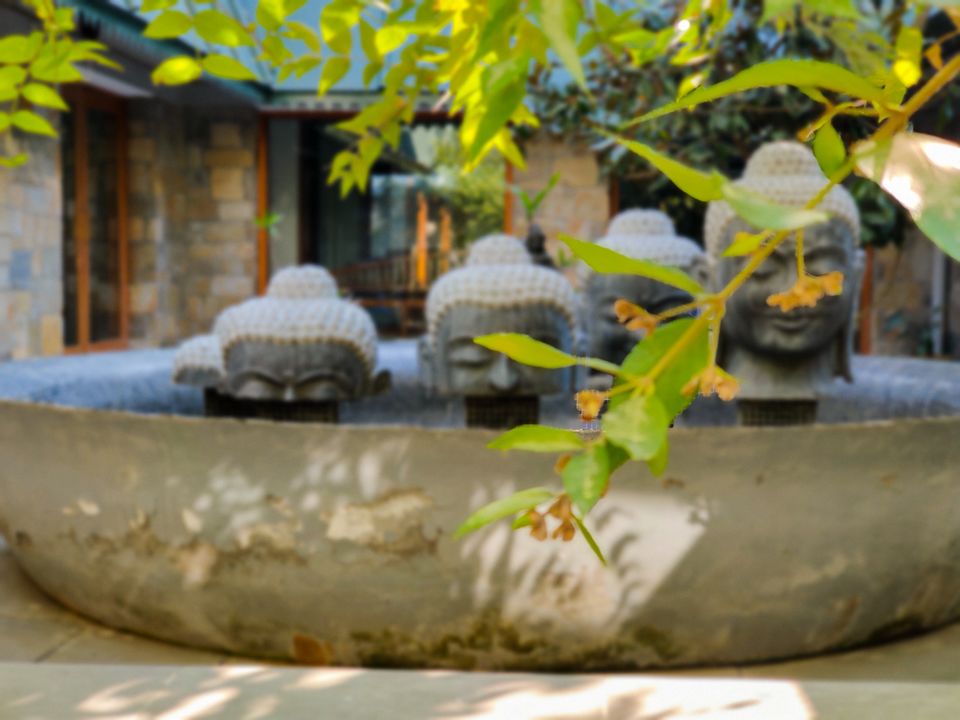 2020, this year was one of the most eventful years of our lives, and I'm sure you'd agree, with the pandemic, loss of loved ones, a massive lockdown in the country, zero travel, I could go on for a while.
Anyway, I wanted 2020 to end on a good note for me and my family and since the travel restrictions were eased, I decided to plan a vacation.
I started searching and exploring options through the internet and after hours and series of fun Goa trip recommendations or the thrilling Kedarkantha trek experiences, both of which didn't seem fit for my expectations, I came across this motto, "Healing in the Himalayas" and that caught my eye.
Now I've always related words like "peace" and "tranquillity" to the Himalayas but this was a step ahead. AyurVAID Kalmatia is a wellness retreat nestled in the wilderness of the hills of Almora overlooking the Himalayas, it offers everything from a rustic luxurious cottage stay to a beautiful sunrise and sunset, reviving ayurvedic therapies and a fulfilment of it's motto "Healing in the Himalayas". Good thing, they've tried to support the environment as much as possible while building this place, they run completely on rain water for example, which makes this a great Ecotourism attraction too.
Built on 14 acres of lush Deodar and Rhododendron forests, this retreat houses multiple cottages, all named in Sanskrit terms related to wellness. For instance, our cottage was called "Samma Sumbudhha" which means "Door to enlightenment". All the cottages have a balcony overlooking the Himalayas giving you a chance to wake up to the hues of crimson, bayern and gold taking away all the dejection and fill you with this incessant positivity that brightens up your soul.
Of course, the only thing negative here are the temperatures at night, but the view is worth it!
The place serves amazing food with Indian, Chinese and Italian cuisines offered with many vegetables and spices in-grown. The helpers here are available round the clock to cater to your needs and make sure that you leave 100% satisfied.
This is an experience one must get at least once in their life. It's an ideal for a solo, couple or family vacation.
They also offer a variety of ayurvedic therapies like Shirodhara, Sarvangam Abhiyangam to name a few along with a sound consultation from the in-house doctor. So basically, this place takes care of your all round wellness.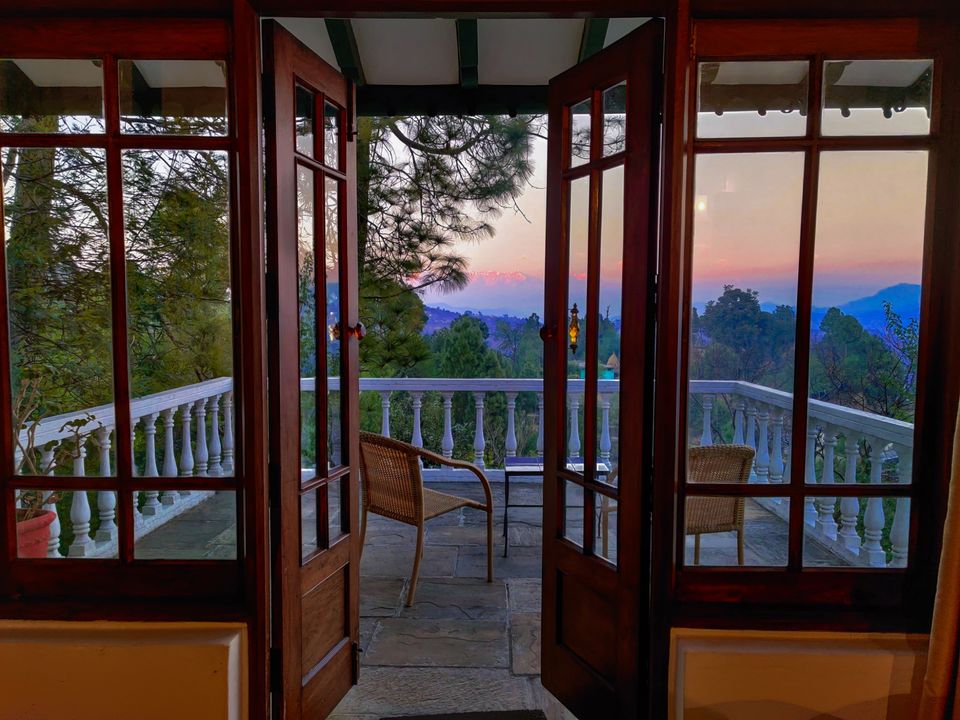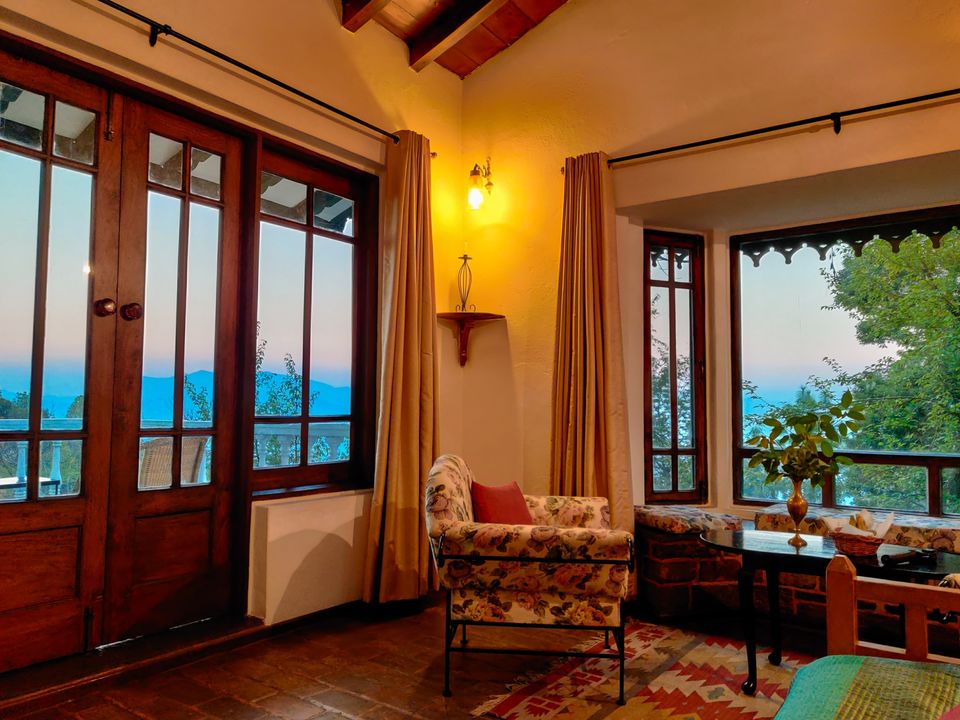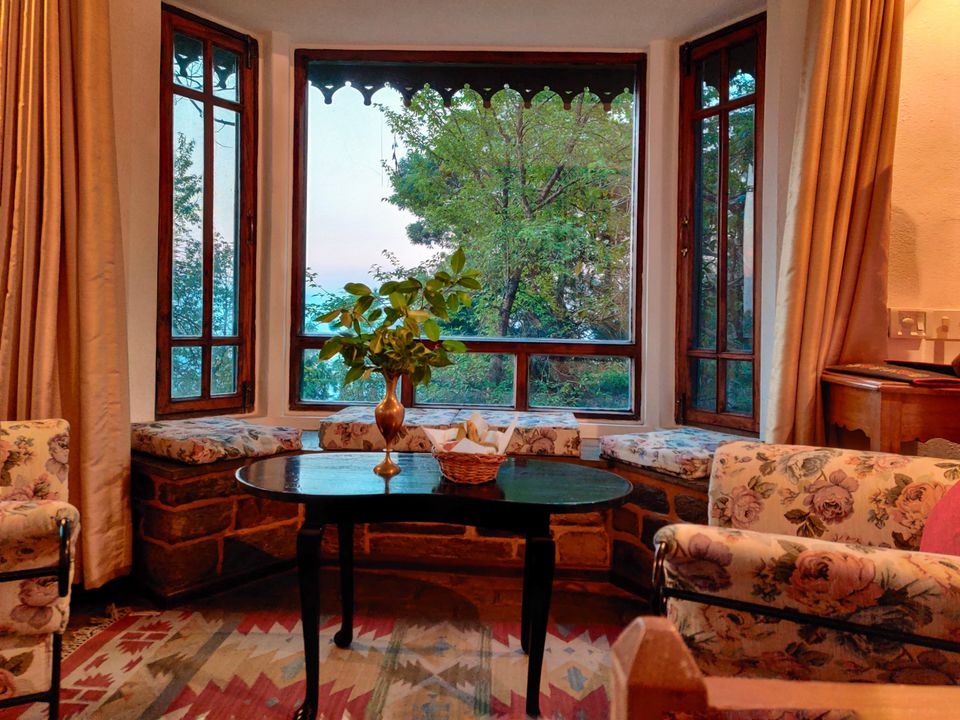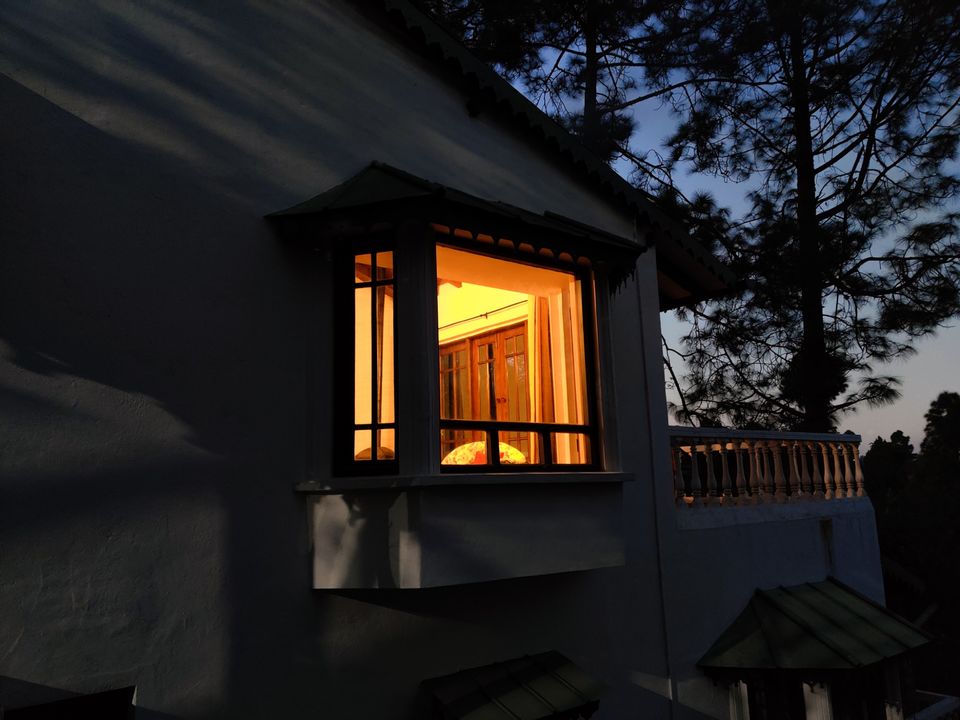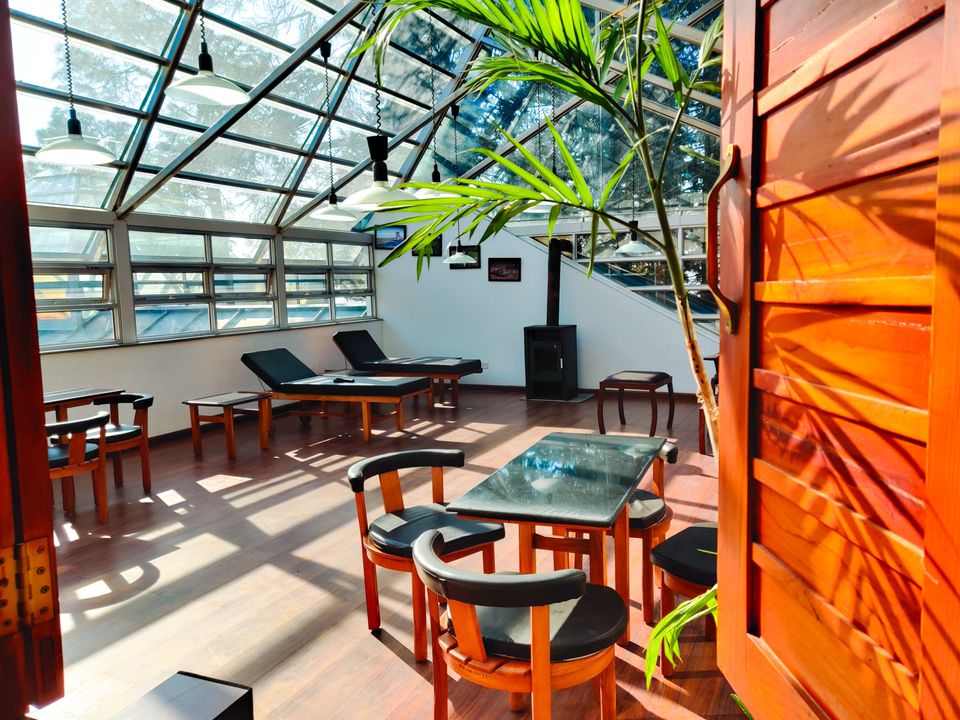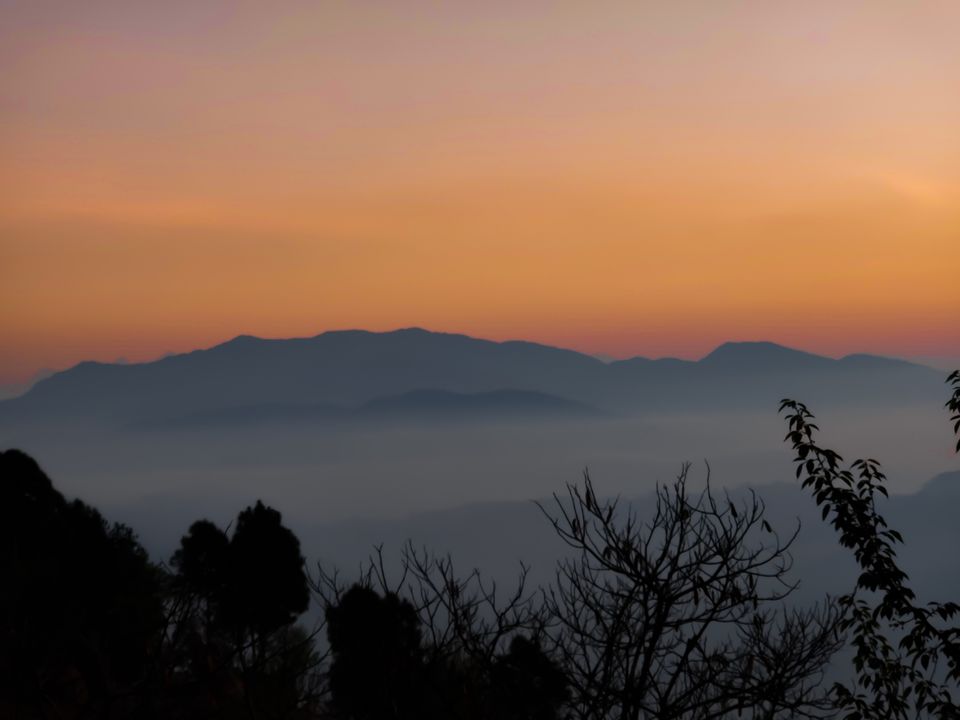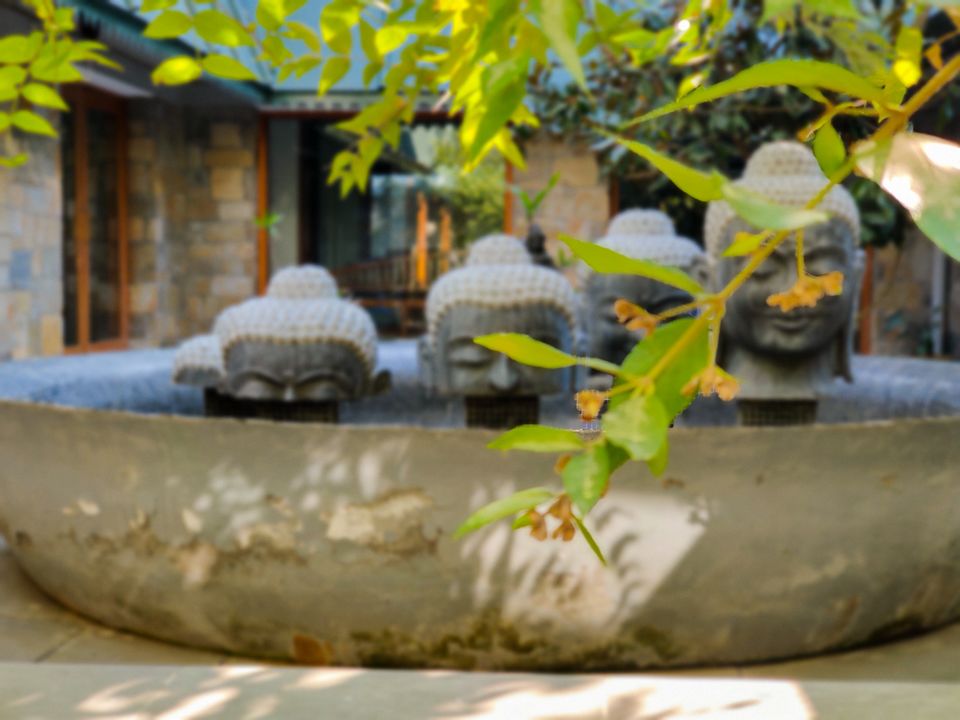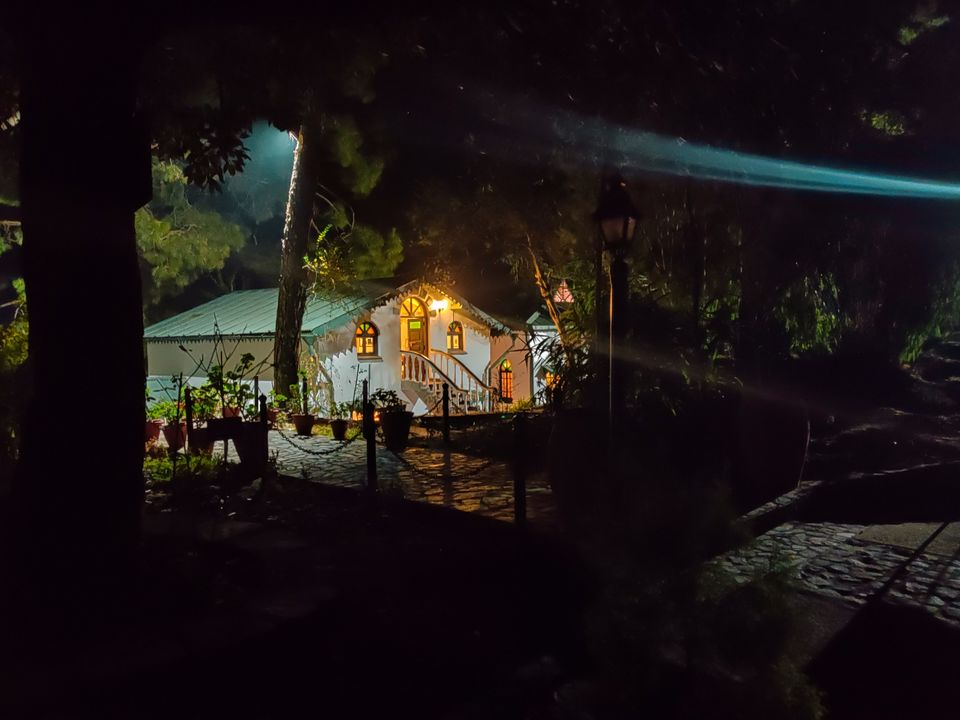 KASAR DEVI TEMPLE:
The retreat is also very close to the famous Kasar Devi Temple which is one of the three places in the world which are under the influence of the Van Allen Radiation belt. The other two are "Machu Pichu" and "Stonehenge". People who have meditated here have experienced a strange pulse of energy that they haven't anywhere else. I would highly recommend spending some time here to meditate and feel the difference. The best thing is that this temple is still away from the impacts of commercialization, so you won't see lanes with stalls and shops, rather if you're busy appreciating the view of the Himalayas, you might even miss the turn that takes you to the temple.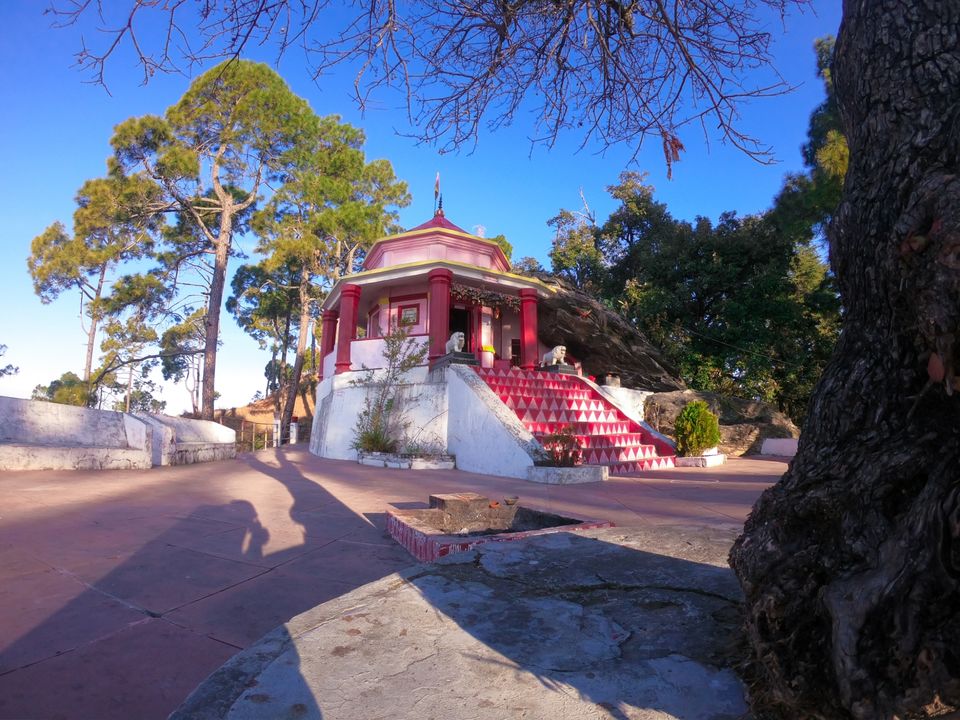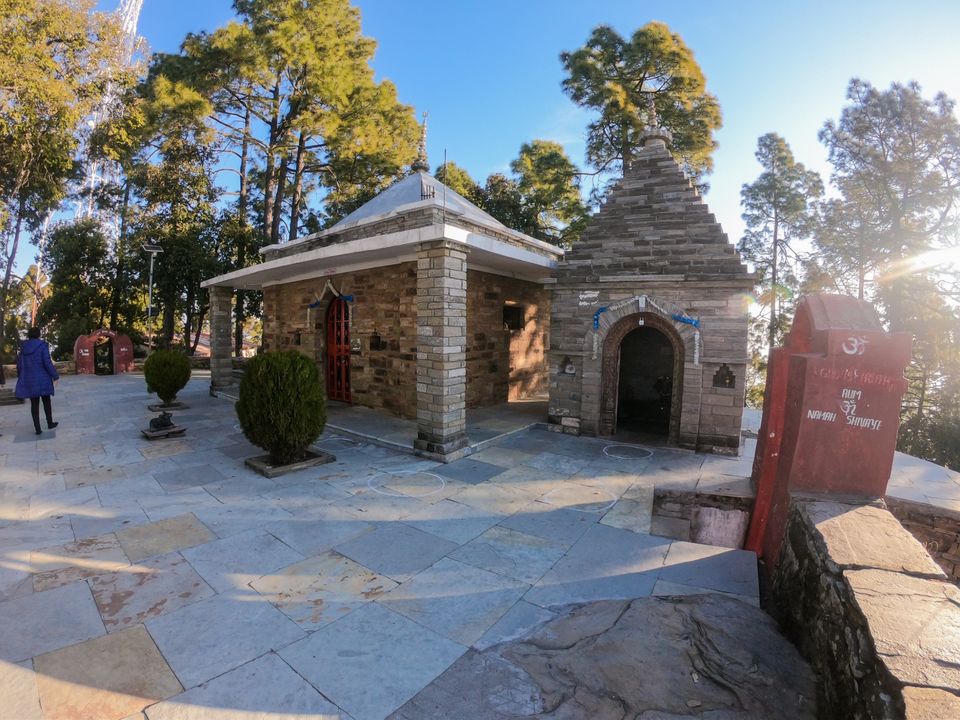 HOW TO REACH:
The nearest Airport is Delhi. You can take a train/bus/cab to Kathgodam from Delhi. The place is roughly 80 Kms (3 hrs) from Kathgodam where you get to experience other hill stations on the way like Bhimtal, Almora etc.
For the itinerary, I'm taking Kathgodam as the starting point. The place roughly 9 hours from Delhi though. Leave early and get a quick breakfast in Bhimtal or places on the way, you'll find plenty. You'll be there by lunch. Have lunch, take a tour of the whole property.
They have things like:
- Solarium
- Nature Walk
- Yoga/meditation room
- Jacuzzi
- Swimming pool
- Deck area
- Herbal garden
Don't miss out on any of this. You can then go for a consultation with the doctor followed by a rejuvenating therapy. It'll be sunset by then. You can go to your cottage and enjoy the view of the Himalayas from your private balcony. They serve soup and dinner, all cooked with natural ingredients..Enjoy that and go to sleep.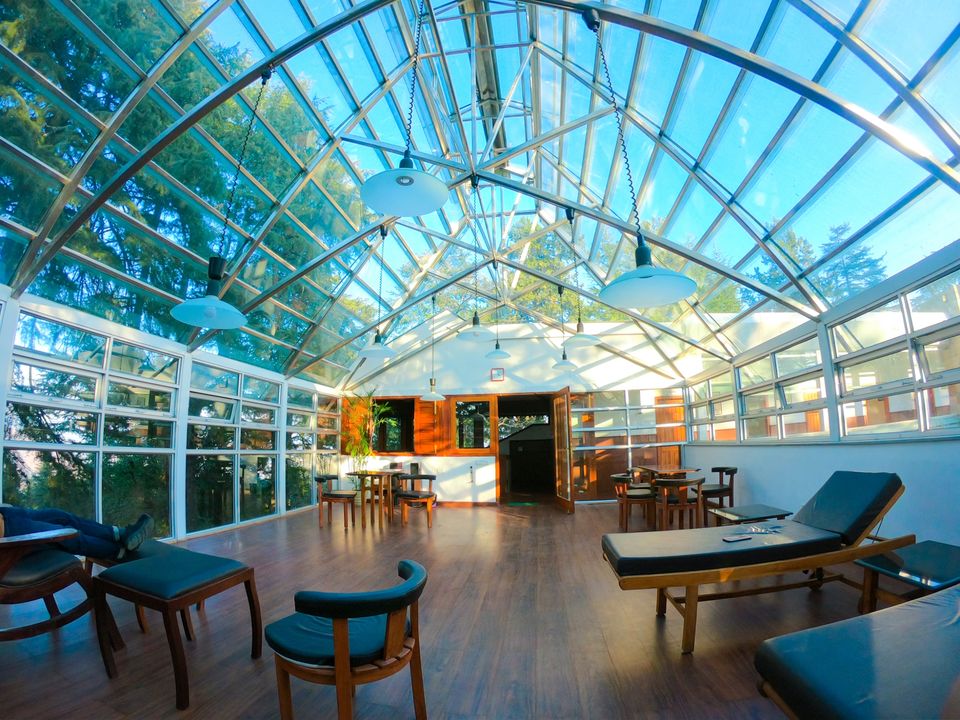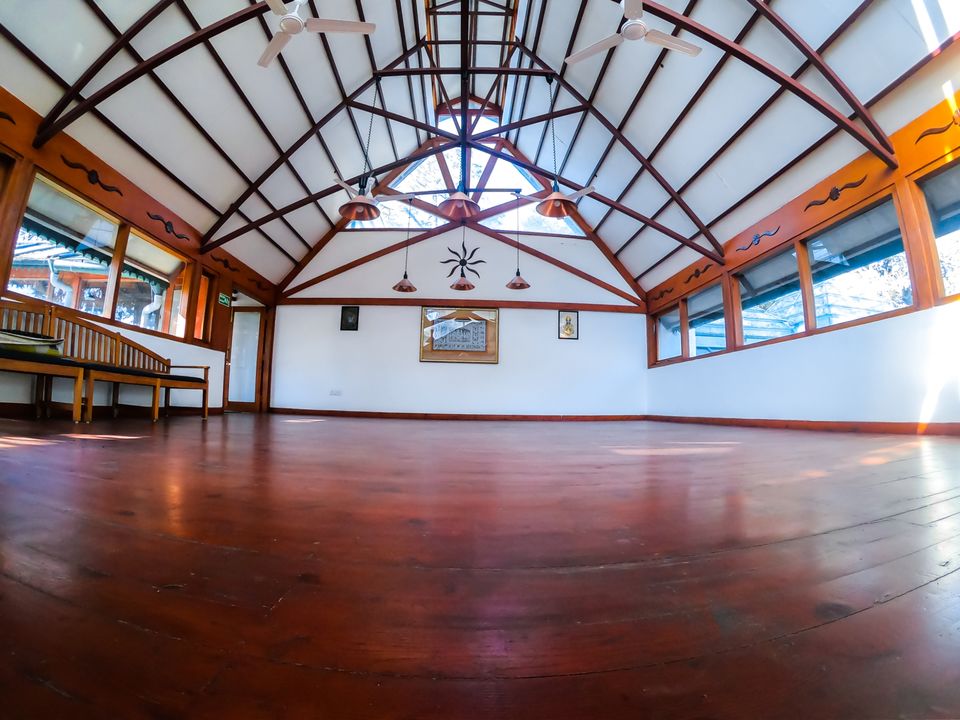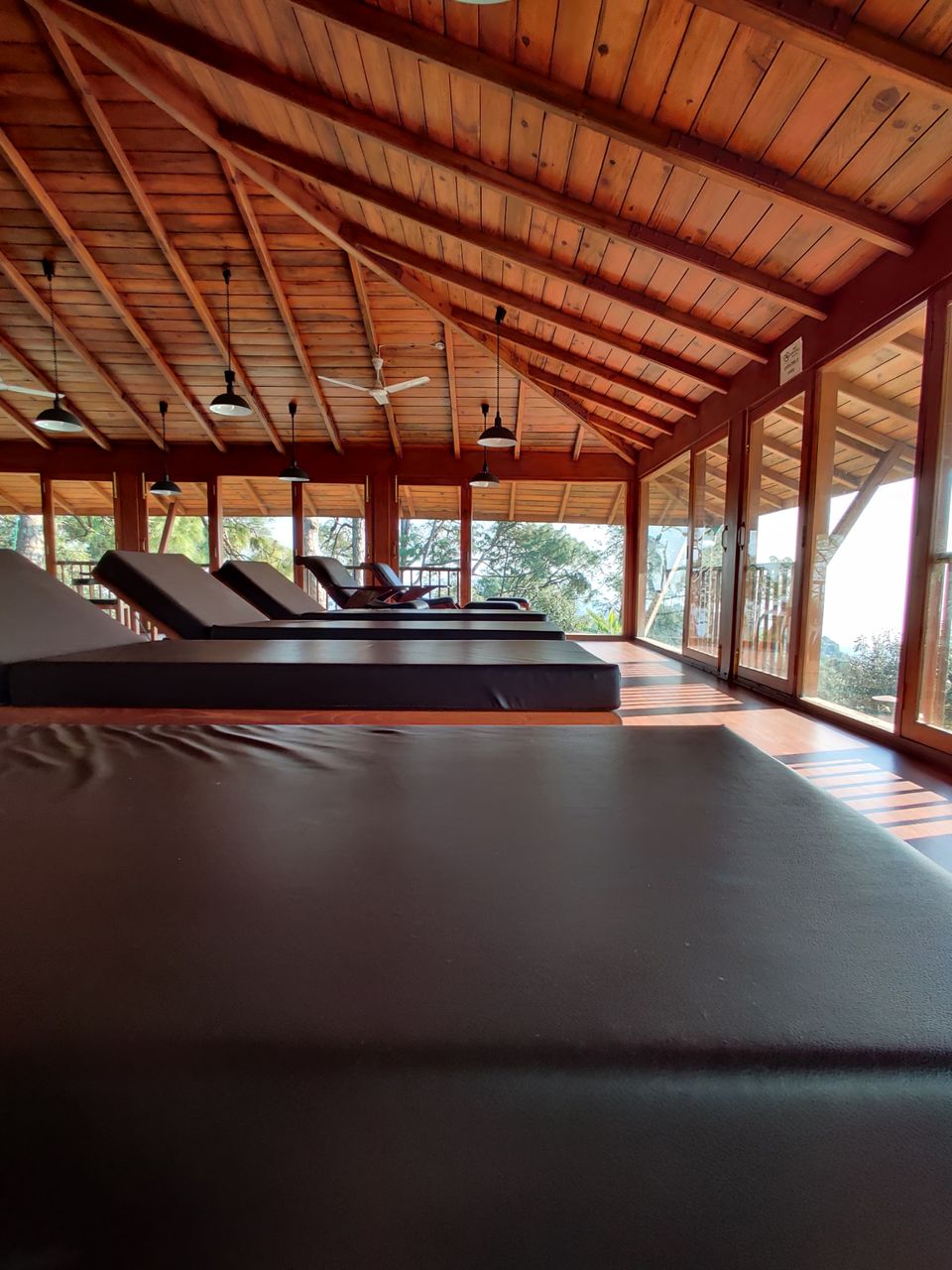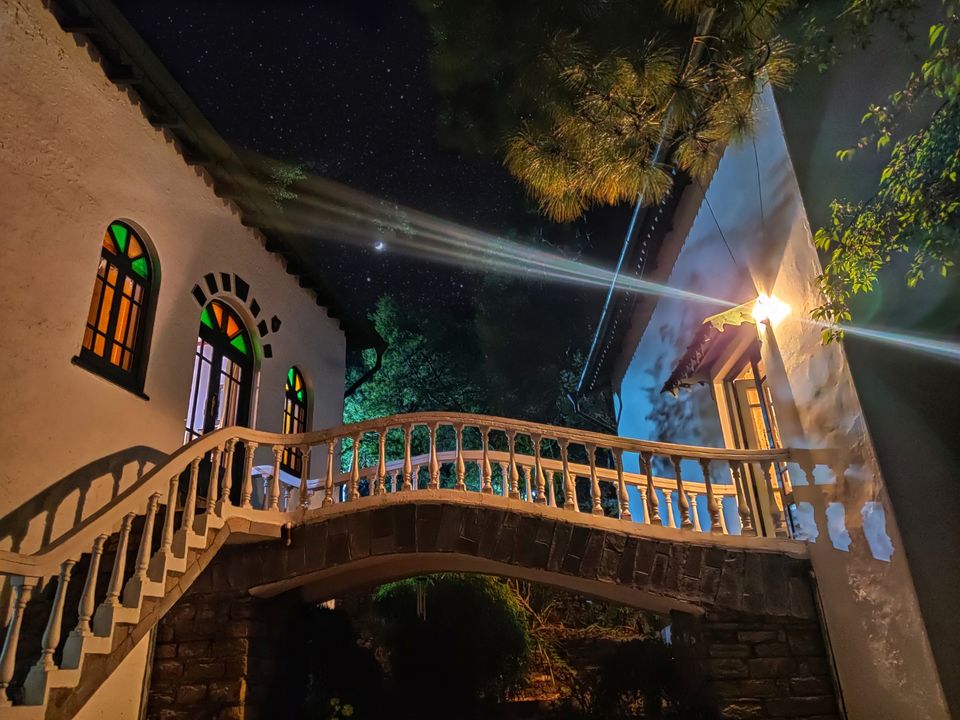 Wake up early (6 a.m.) and trek to the Kasar Devi temple. It should take half an hour to do that (You can drive too)
The sunrise here looks amazing. Meditate here as the first rays of sun fall on you to make you feel the warmth that this place offers.
Have breakfast in the retreat and then you can walk around in the peace of the mountains.
You can leave by lunch and explore the Almora city as well.