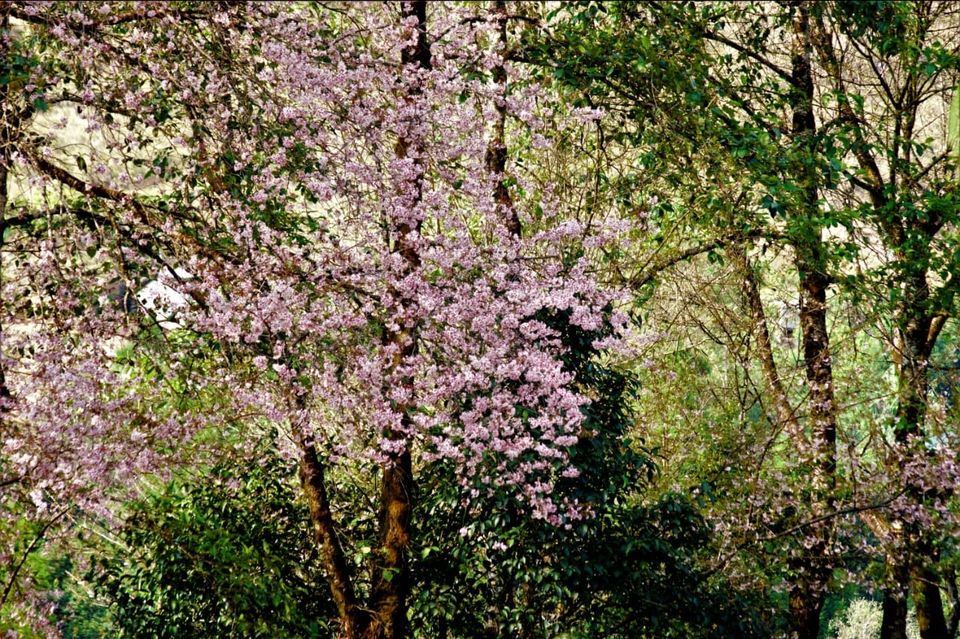 Cherry blossom is a flower of several trees of genus prunus.
They are widely distributed, especially in the of the including Japan, Taiwan, Korea, Mainland China, Nepal, India, Pakistan, Afghanistan, Iran, Myanmar, Thailand and West Siberia.
But it's also can be found in India, Meghalaya Shillong.
If you wish to see it come to shillong where
International Cherry Blossom festival is celebrated in the month of November.
Enjoy the beauty of this serene place under gorgeous skies.
You can either head straight to the festival venue or check-in to your hotel, freshen – up and then proceed to the festival venue.