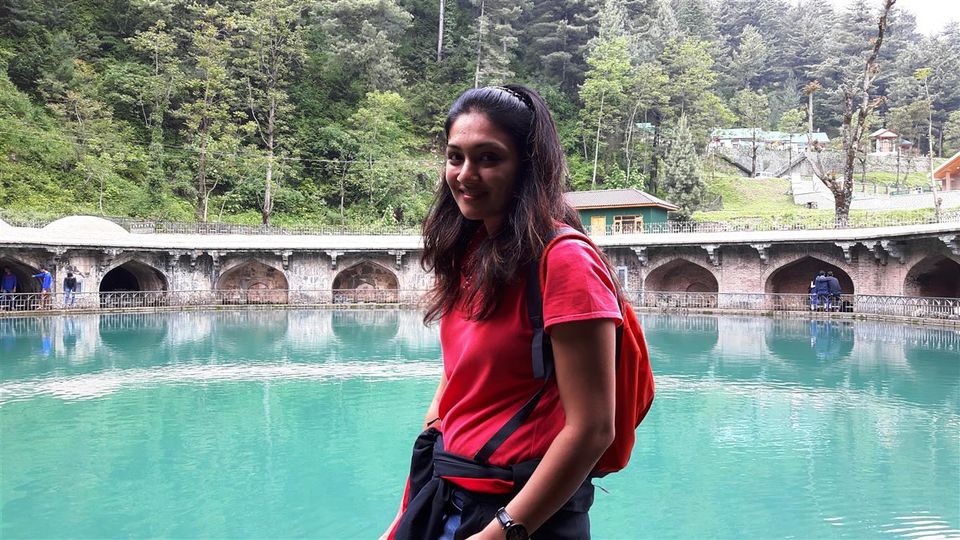 In my earlier post, I had written about Chatpal and Martand Sun Temple, which form Part 1 of South Kashmir trip.
Chatpal was way more beautiful than I had anticipated. I would definitely like to visit this picturesque place again. I hope the ambience, greenery and its tranquillity remains intact and unpolluted. From Chatpal, I drove towards the highway to reach Achabal.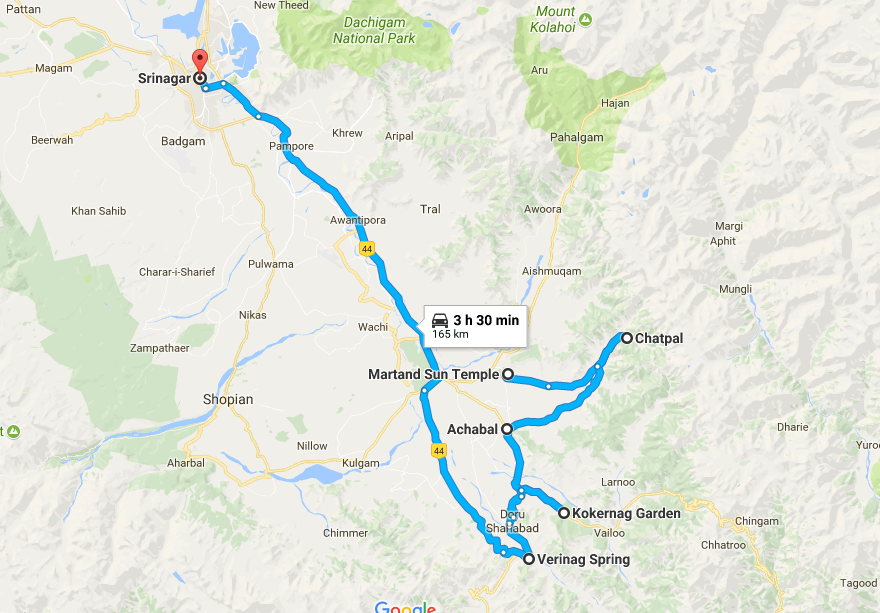 ACHABAL GARDEN:
(Pronounced: Atchbal, अत्च्बल) It is a Mughal-era garden, which is said to have been built by Emperor Jehangir's wife Noorjahan in around 1620 AD as a summer retreat. The Garden has natural springs, symmetrically arranged fountains, 400 year old structures, and a range of colourful flowering plants all canopied under huge chinar trees.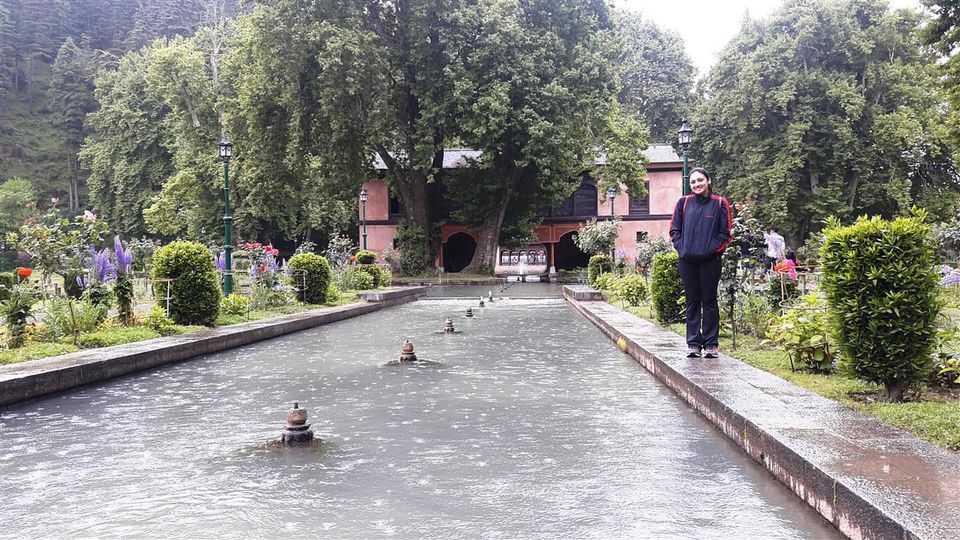 I could see flowers of great variety, esp. rose and dahlia. There were ornamental plants and decorative shrubs. The garden was clean and well maintained.
The remarkably symmetrical structures of tomb and the fountains remind one of those at Taj Mahal or any other Mughal age monument. This place is an ideal halting place/picnic spot for locals as well as out-of-State tourists. There is a nominal entry ticket. Local tourists were seen.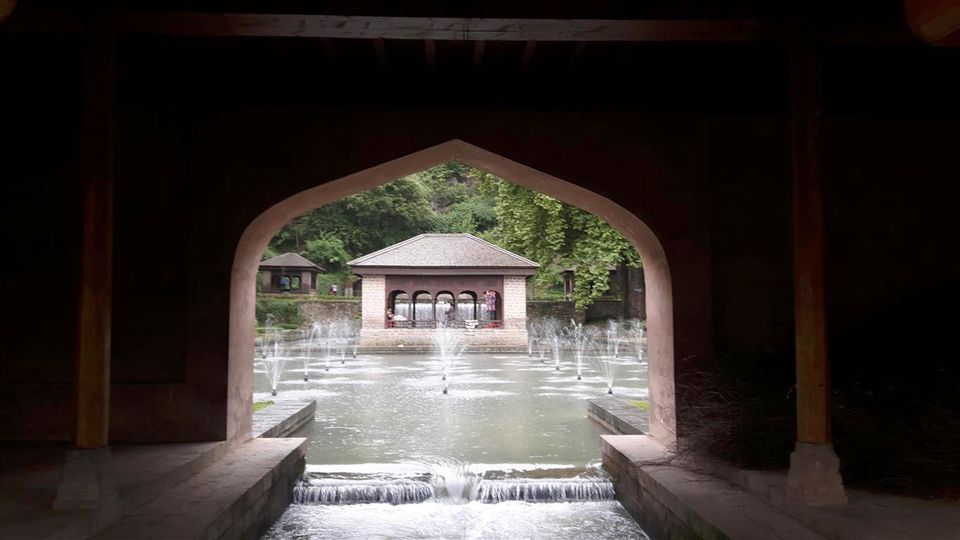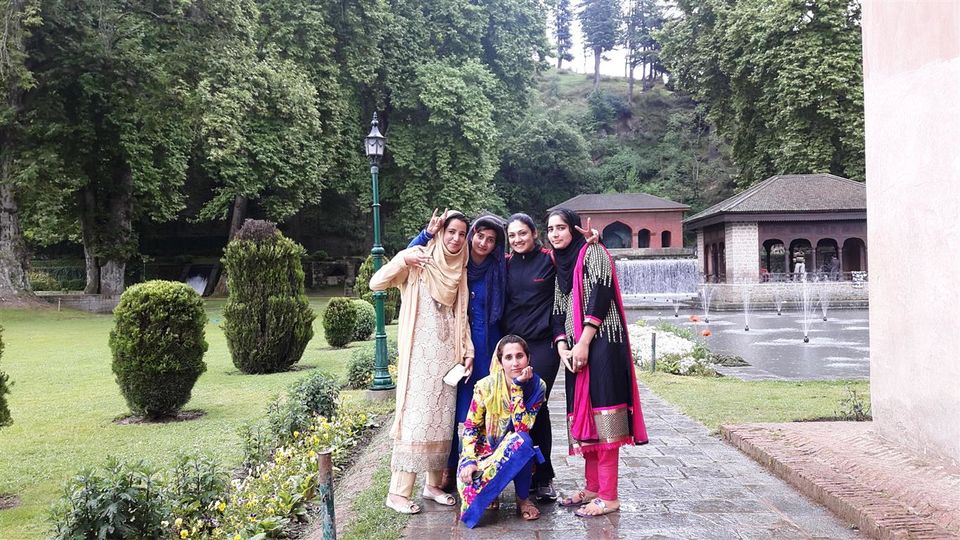 I have shared my encounters with the people of the Valley. Click here to read: 'Kashmiriyat' from a traveler's perspective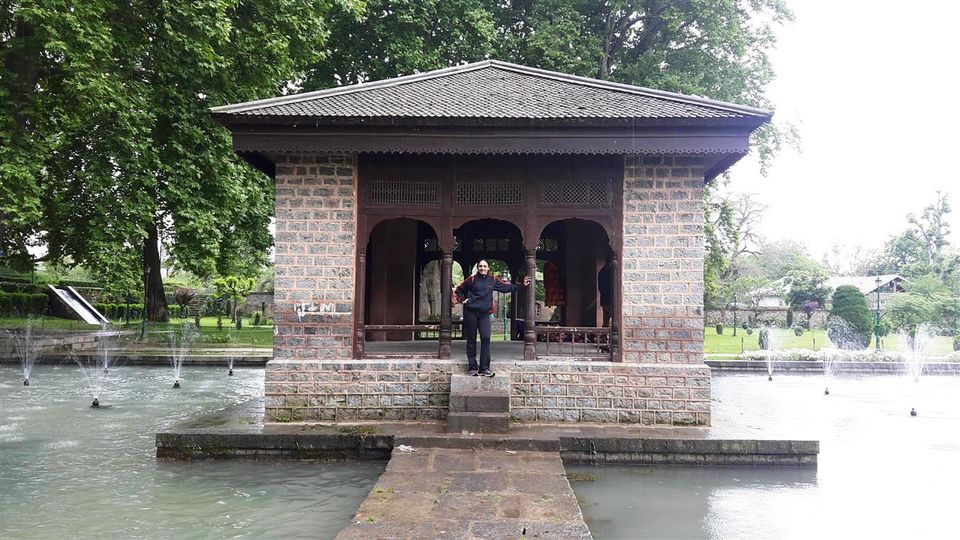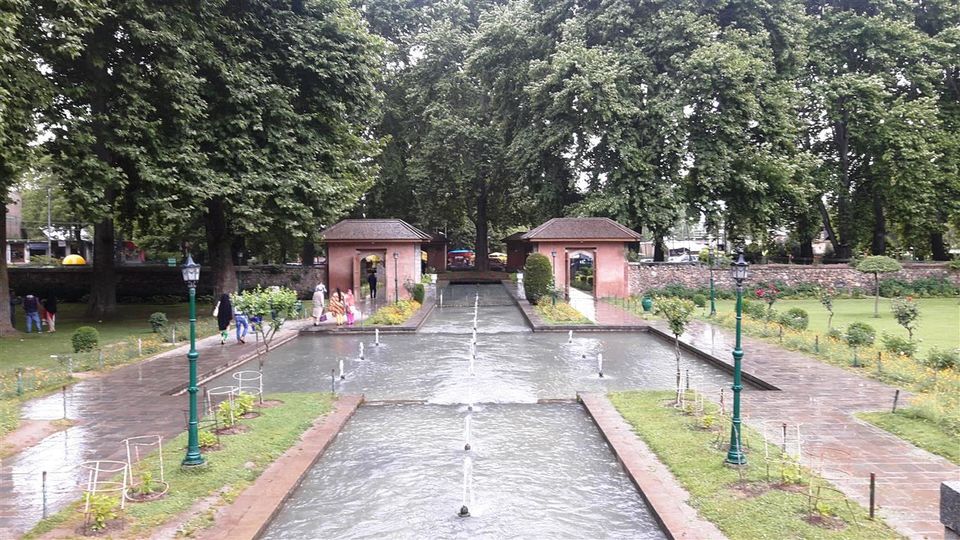 KOKERNAG:
Some 16 km along the highway is the Kokernag Garden. Unlike Achabal, a Mughal garden, Kokernag is a new-age botanical garden. The stream flowing through the garden has its mention in Mughal chronicles as "the one possessing medicinal properties".
I reached Kokernag within 30 mins, i.e. by 4:30 pm from Achabal. The Kokernag garden is much bigger than Achabal. There is a nominal entry ticket, but as I had an overnight stay in the garden cottage, I did not have to buy a ticket.
As I entered, first I chose to relax in the cafeteria. I had some snacks and tea. Then I talked to the manager about my booking. The garden, cafeteria and cottages are maintained by JKTD.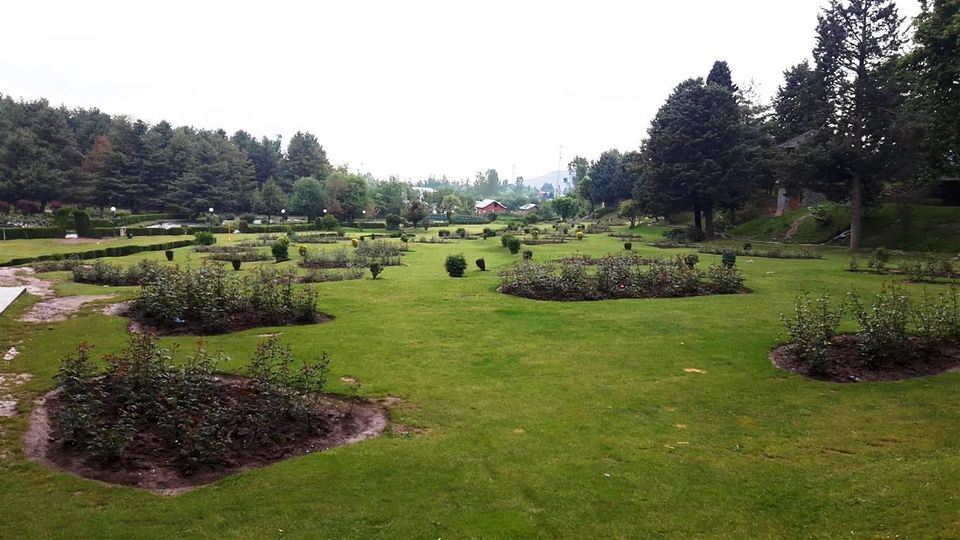 I was allotted an exclusive room. They are budget cottages with all basic facilities. One should plan a stay here. It is an excellent place for families.
The garden has a fast-flowing stream running through the middle bisecting the garden. Bridges connect the banks. Majestic chinar trees are present in large number. The garden has a wide variety of flowering and non-flowering plants. It houses an office of the floriculture and horticulture department. The view and ambience is completely enamouring. Though it was summer (May month), it was chilled here.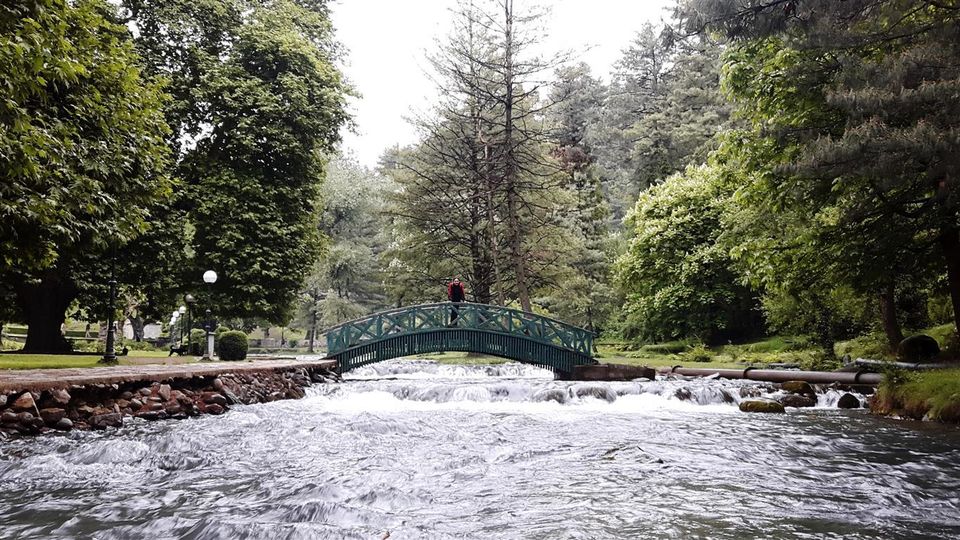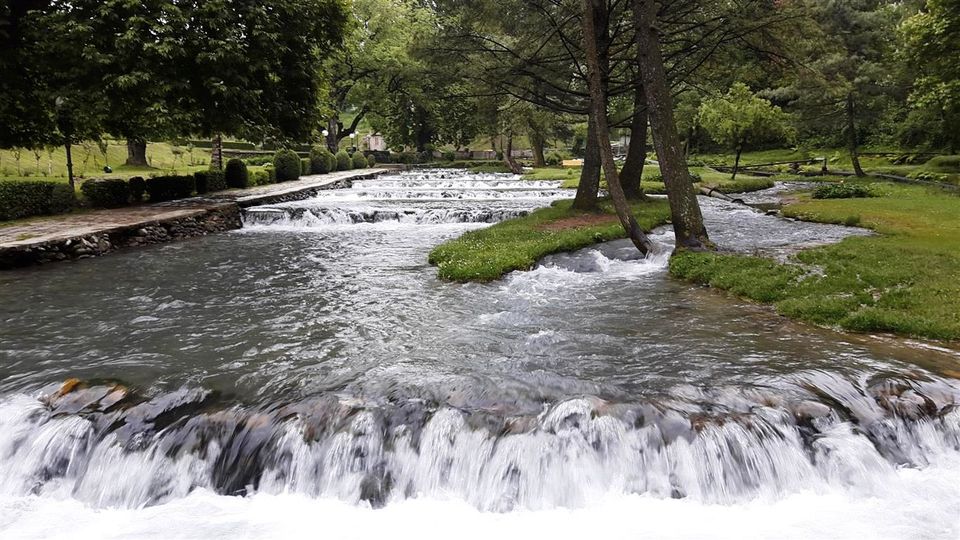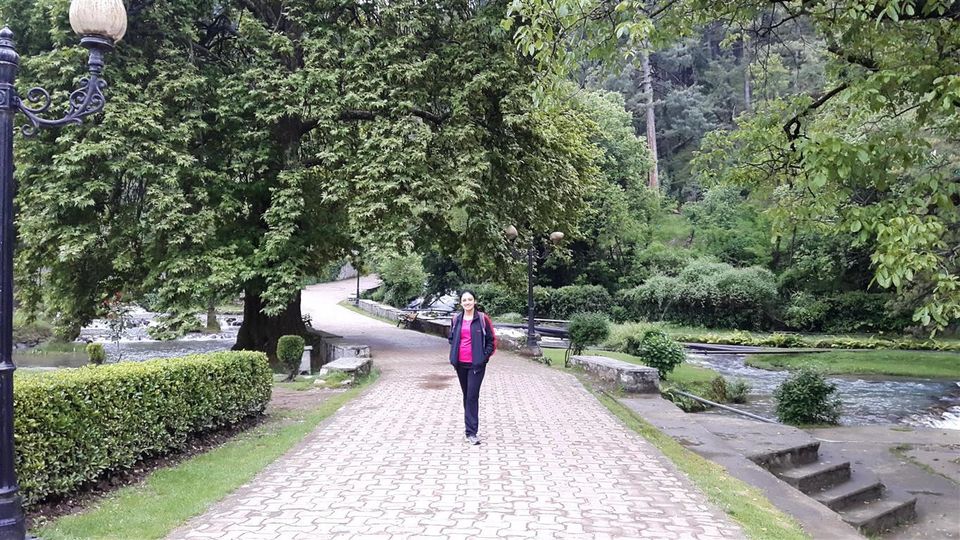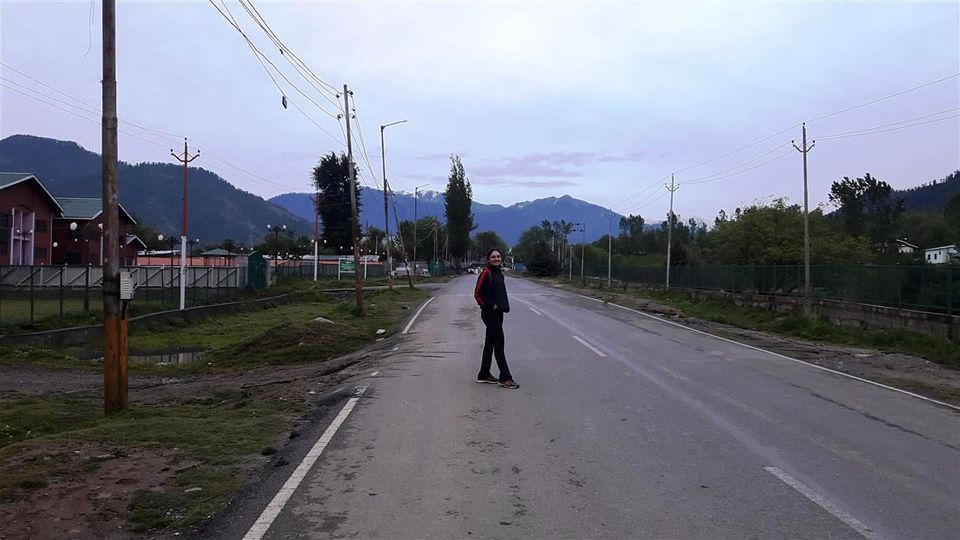 As the sun was yet to set, I decided to take a walk out of the garden. Before I left, I had requested the kitchen staff to prepare traditional Kashmiri food for dinner, especially the trout fish. I was the only visitor, so the entire staff was attending me!
I went up to the highway. It was a cool and quiet evening; hardly anyone around. Not even the villagers. No traffic movement. There were administrative buildings along the road. There were military establishment as well, but I guess, everybody was keeping in. I took a long walk of about 2 km and as the sun started setting, I started back for my cottage.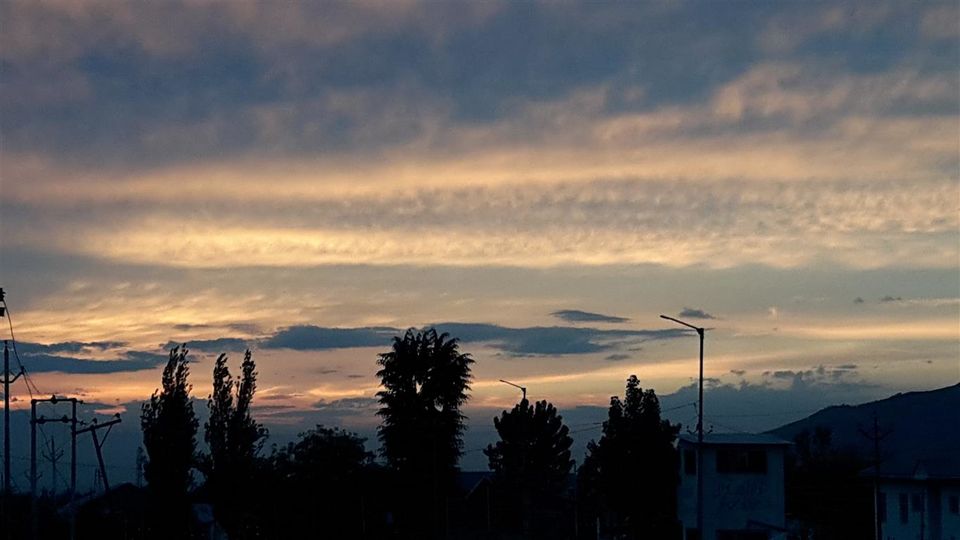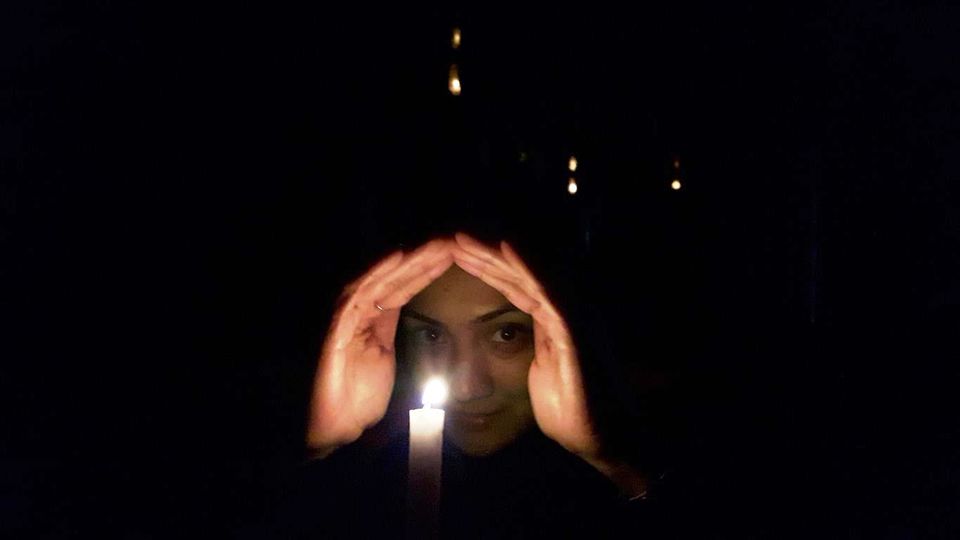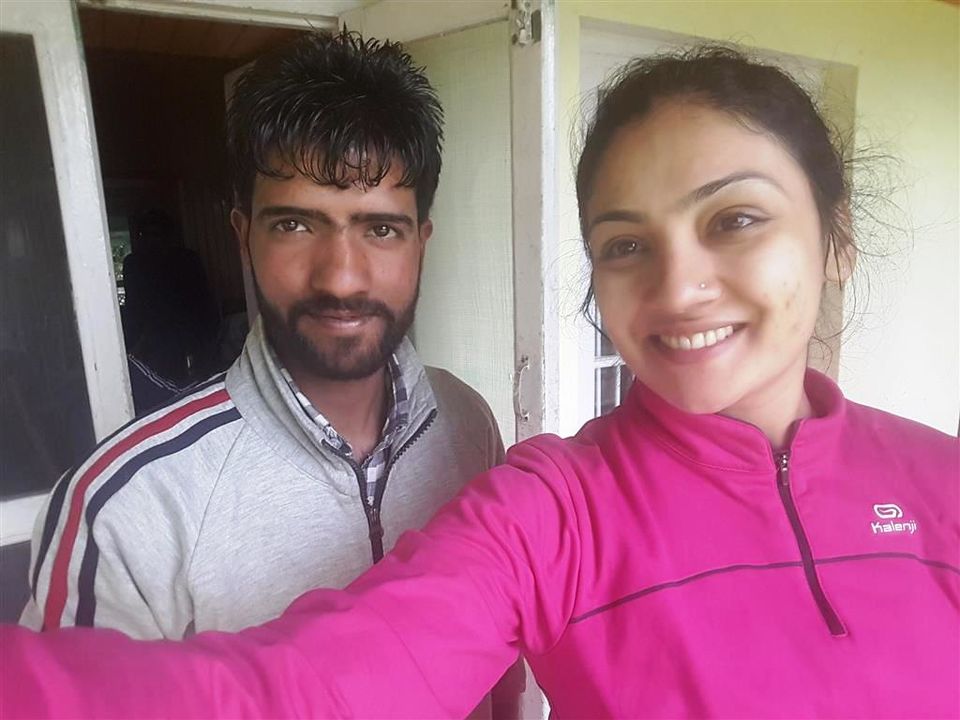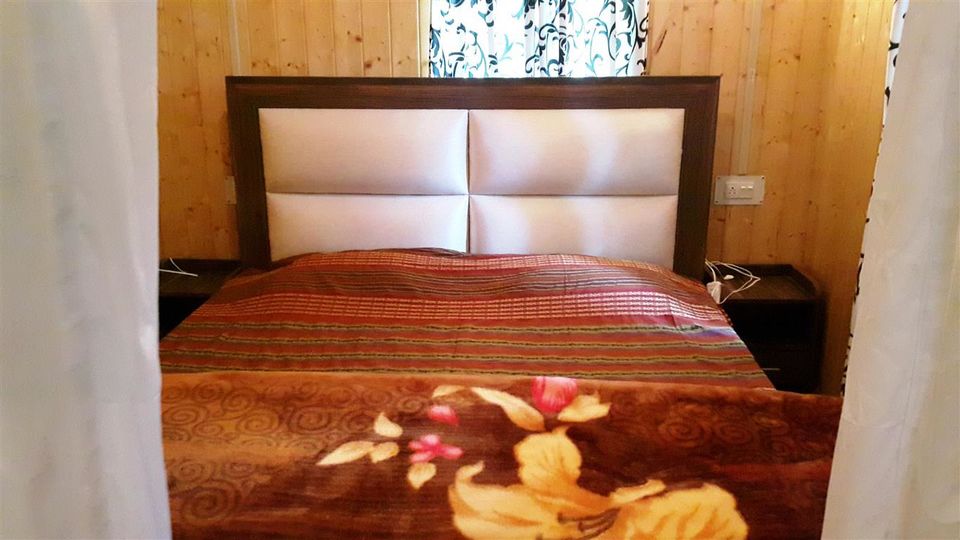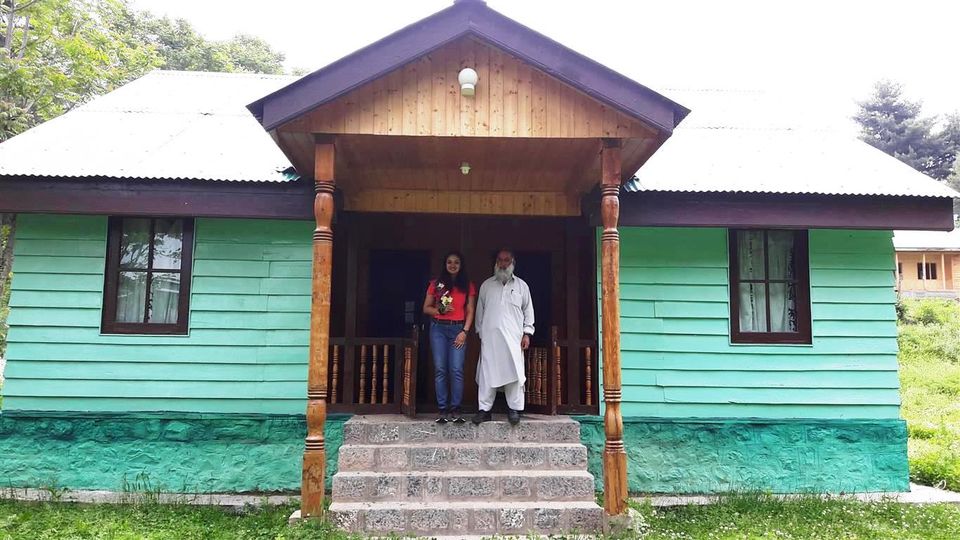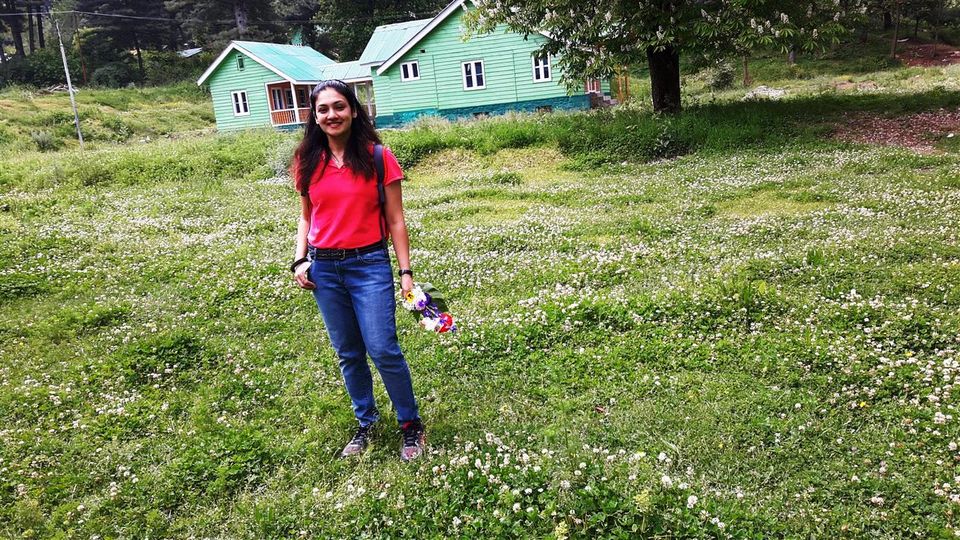 After a relaxing sleep at Kokernag cottage, I woke up early in the morning. It was a sight to behold. Calm and pleasant morning with a layer of fog under the mighty chinar trees, leaves falling down randomly and birds of different sizes, colours and shapes were visiting the stream. I draped myself in shawl and took a morning walk in the garden. This place has a number of beautiful birds. I spotted some storks for the first time in my life.
By 9 am I had breakfast and started packing for my next destination. In the meantime, the lonely garden was full of school students. Two-to-three schools had brought kids on picnic. The quiet garden was full of little innocent kids. I too played with kids and took photos with the apple-cheeked little ones.
Kokernag has around six feet snow in winters. Only a few tourists opt for Kokernag during summers. This beautiful garden, though famous, remains a "less-travelled" place. An off-beat traveller should make a point of visiting this garden.
At around 11 am, after a "grand send-off" by the entire staff (as I was the only tourist after a long time) I started for my next destination – Verinag.
Just adjacent to Kokernag Garden is a trout fish farming centre. One should not miss this. The staff here allowed me to take a walk and see the fish farm. The cold water from stream of Kokernag garden is channelized in different raceways. High quality trout fishes breeding is done here.
Cold and fresh fast-flowing water with good oxygen level is ideal for trout farming. The premises itself is a beautiful place. I spent around an hour here watching the fishes, feeding them and understanding the process and business of trout fishery. Such business should get a boost and private players should start taking up trout fishery business in the Valley.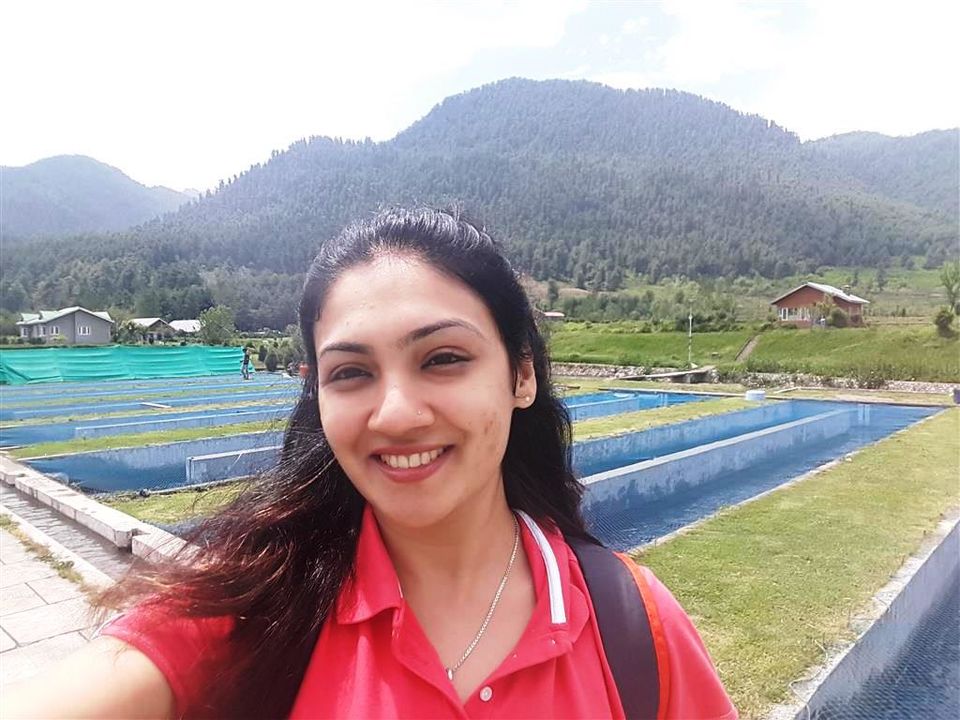 The raceways are fed by the water running down from Kokernag stream. Each raceway is like a "classroom" of trout fishes. The baby fishes are in the first row, the young ones are in other and the mature ones ready for market are in a separate raceway. There were thousands of fishes inside the raceways. They swim against the flow of water.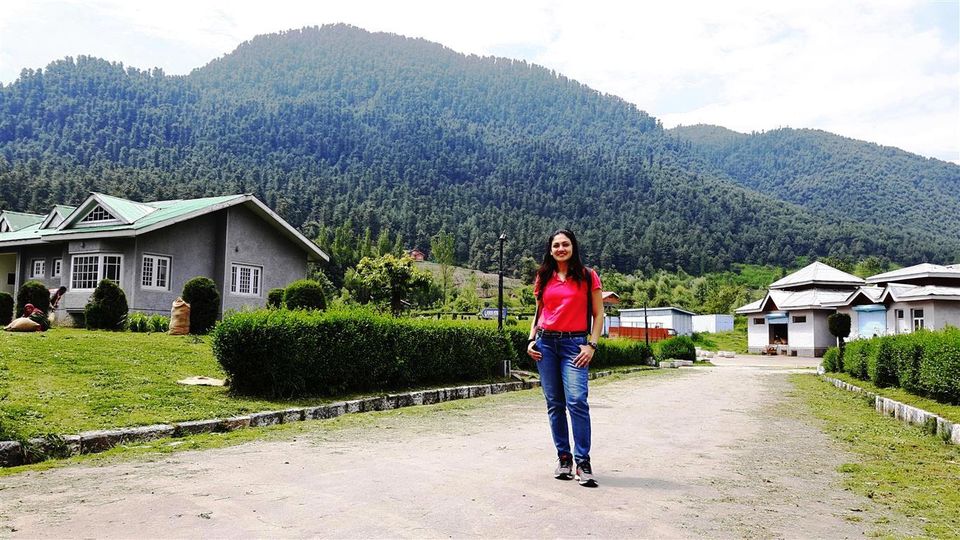 Bidding adieu to the trout fish farming centre, I started for Verinag, some 20 km away through a scenic road.
VERINAG:
Verinag is "Very"beautiful!
It is the natural spring, which is the origin point of river Jhelum. After meadering through the city of Srinagar, Jhelum enters Pakistan to join river Chenab. This was the first river origin I have ever been to!
Enormous amount of super-chilled pure azure water was coming out ceaselessly from the deep natural well. The spring was well protected by walls from the Mughal period.
There is a big garden at Verinag spring. It was full of students out on school picnic. Nominal ticket is charged to all visitors.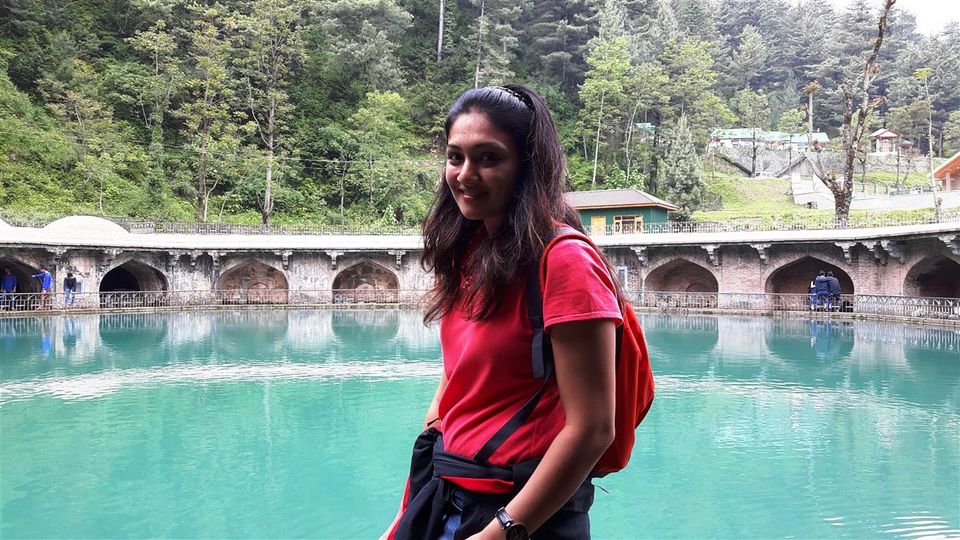 I didn't spend much time at Verinag. I had a wedding ceremony to attend in the evening. So by 12-12:30 pm, I left for Srinagar. On way in Anantnag (35 km from Verinag), I had lunch and then again drove back to Srinagar (56 km from Anantnag).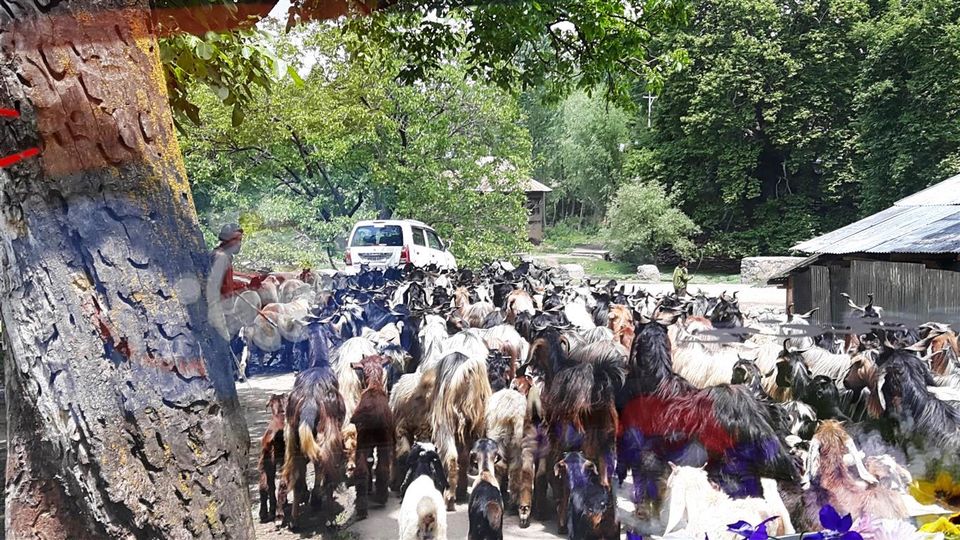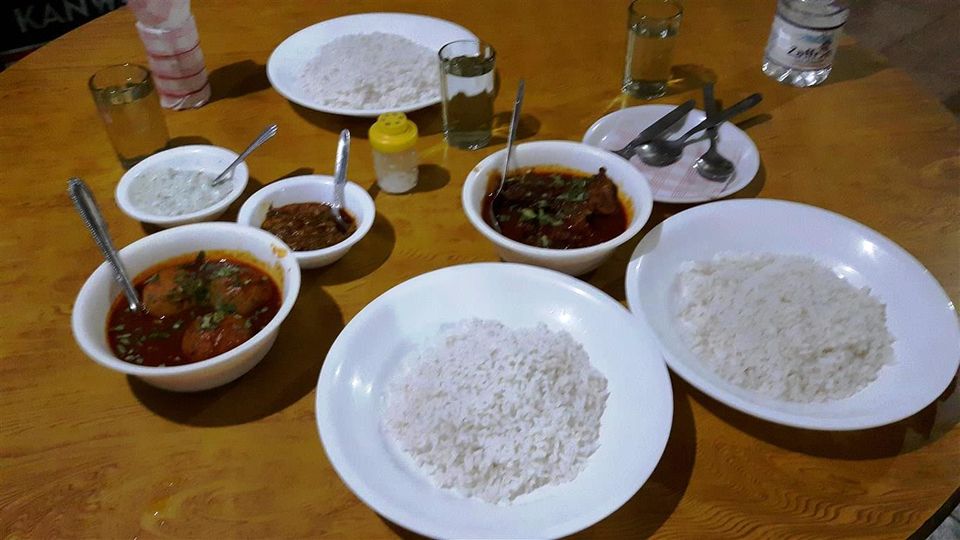 That's how I completed my south Kashmir trip along with Chatpal and Martand Sun Temple. The complete itinerary is written here (coming soon).
Follow me on Facebook.