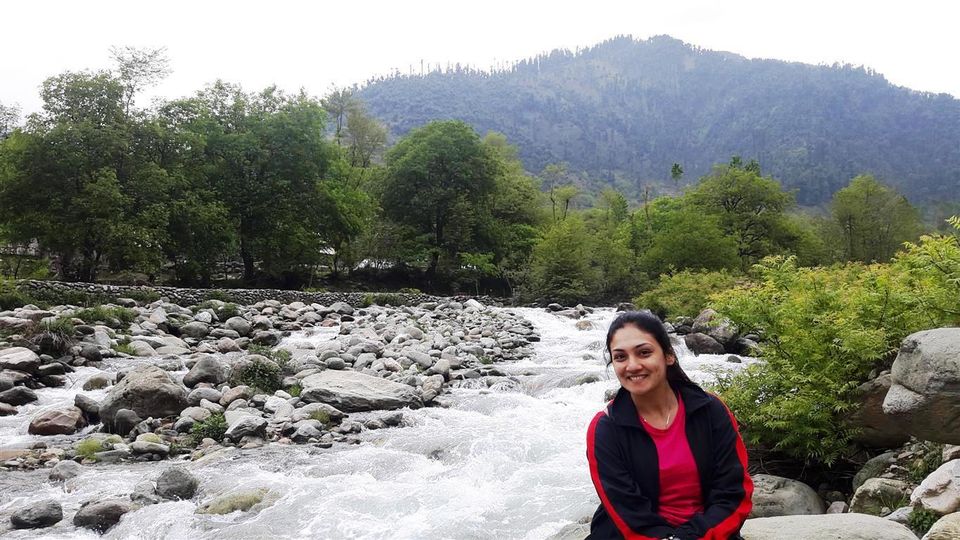 When I asked Javed, my driver a Kashmiri guy, to take me to "Chatpal", he said he has never heard of this place. "Is it a tourist spot, madam?" "Yes, it is. Keep going towards Anantnag, we will use Google map", I told him.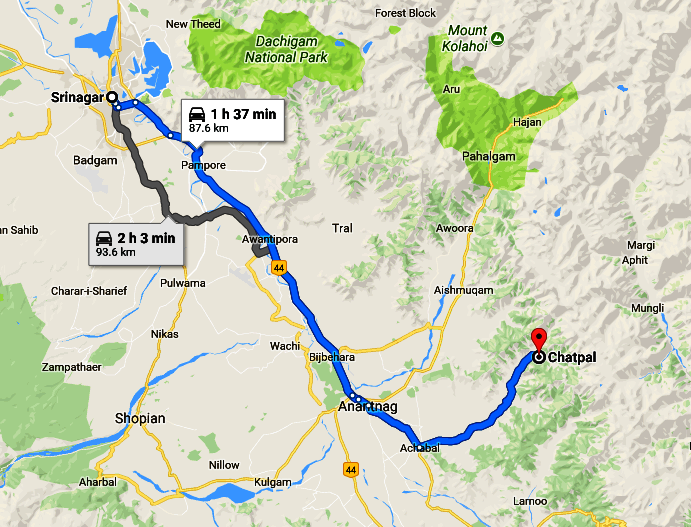 I started from Srinagar at around 9 am. I had breakfast on the way at a dhaba. The road towards Anantnag has saffron farms on both the sides. There are a few dhabas along the road. Shops of cricket bats made from Kashmir willow are also seen. Army jawans keep a tight vigil on this road.
After reaching district Anantnag, we took a turn towards village 'Mattan' to see the marvel of Martand Sun Temple. The ruins of then majestic Martand Sun Temple make a wonderful tourist spot.

After spending a couple of hours at Martand Sun Temple, I started towards Chatpal with the help of map. The road from Mattan to Chatpal is beautiful. Farms, orchards, typical Kashmiri bungalows and horses grazing on open grounds make a perfect picture. Weather in Kashmir is perennially romantic.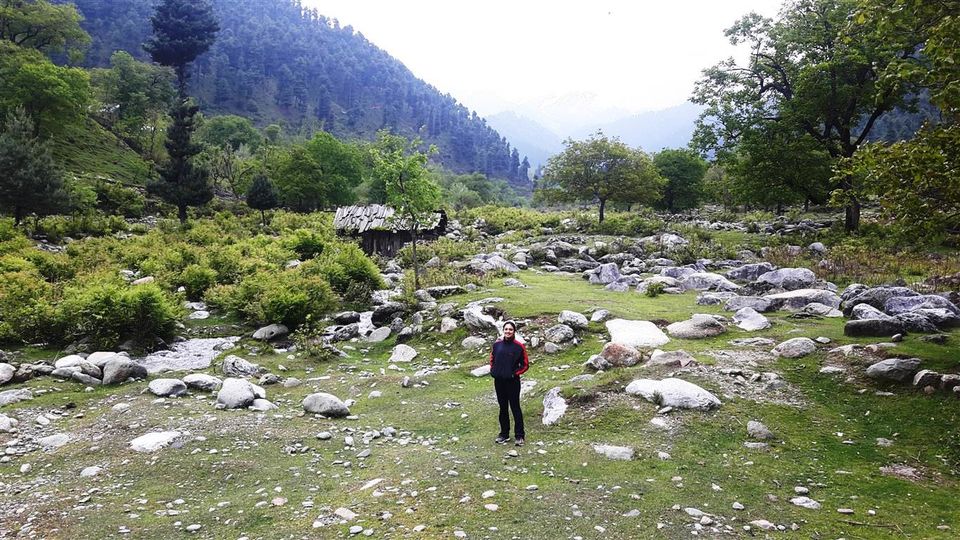 I reached Chatpal at around 1 pm. Right at the first sight, I exclaimed "Wow!"
Javed was also amazed at the serenity of the place. All I could see was the lush green place, silent mountains, absolute calm, a few sheep grazing quietly, and a milky youthful river carrying chilled water gushing down swiftly.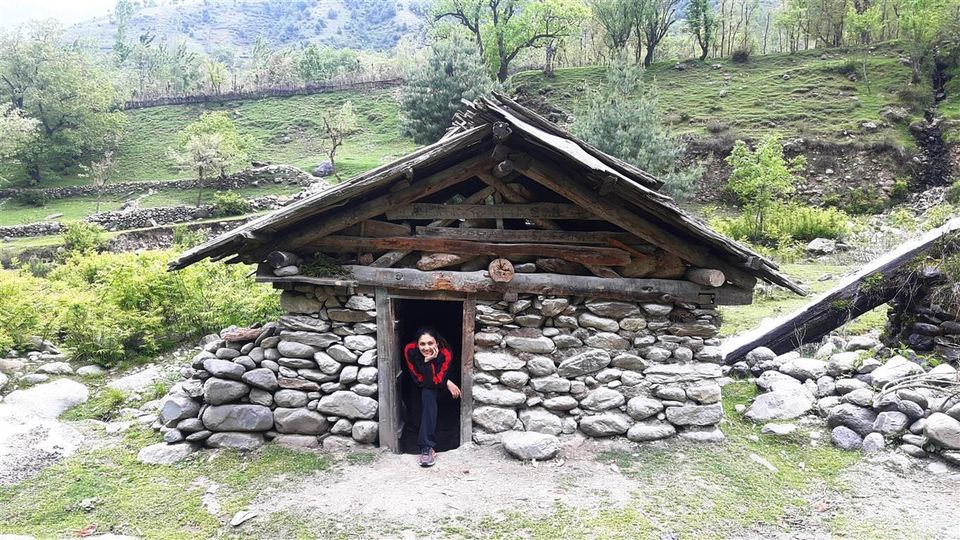 I was feeling like a free bird in an open sky. I started running around in joy. I went towards the stream. There was a small hut. This hut was no ordinary. It had a flour mill inside, which was running on the flowing water! Later I came to know that such mills existed commonly in the Valley in the olden days. An elderly man was manning the mill inside the hut.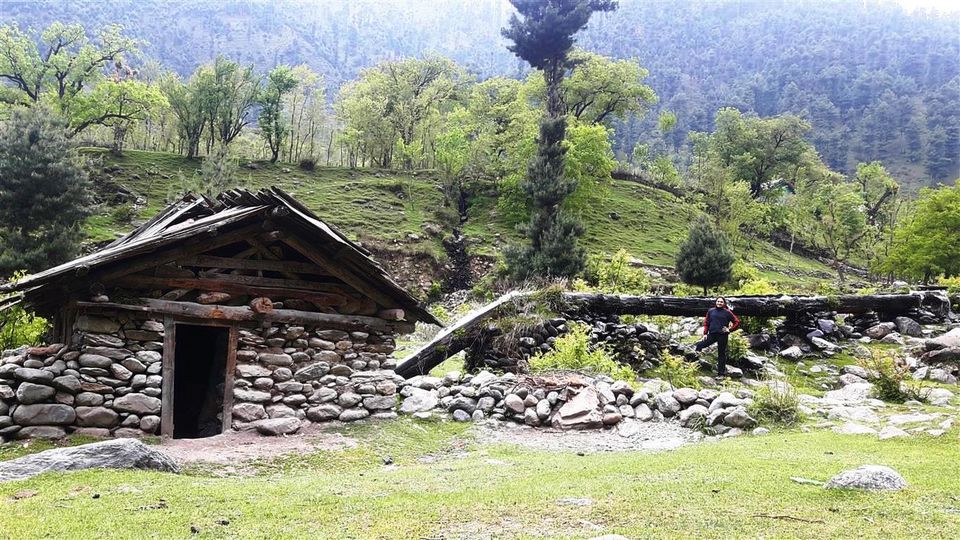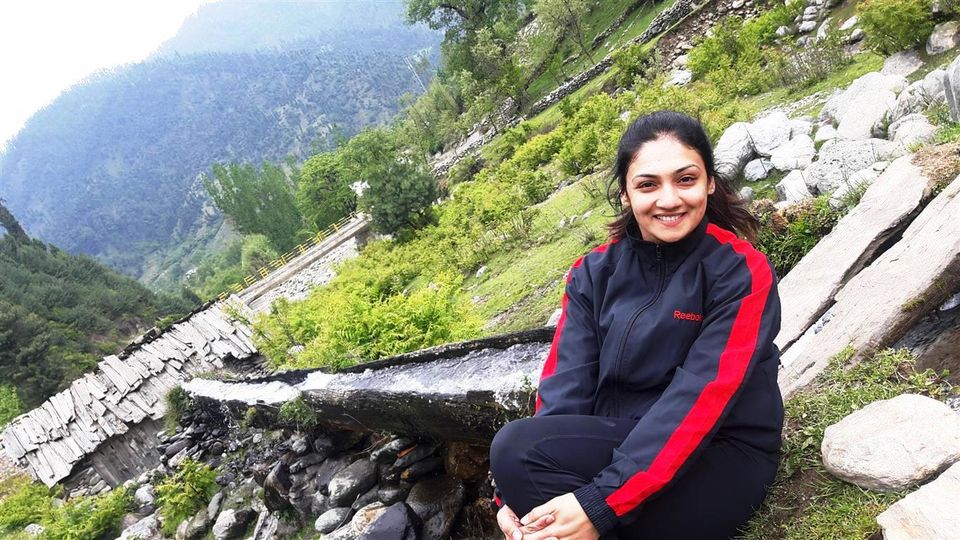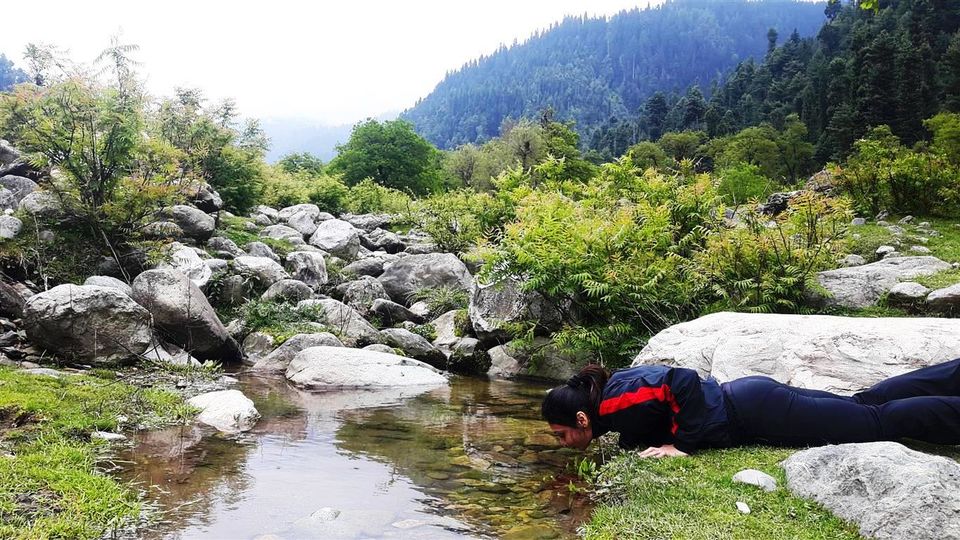 Unassumingly cute and unspoilt Chatpal is a nature lover's delight! Chatpal has a special place in my heart for those gorgeous views of mountains, the thick alpine forest cover, a friendly river and most importantly the solitude it offers!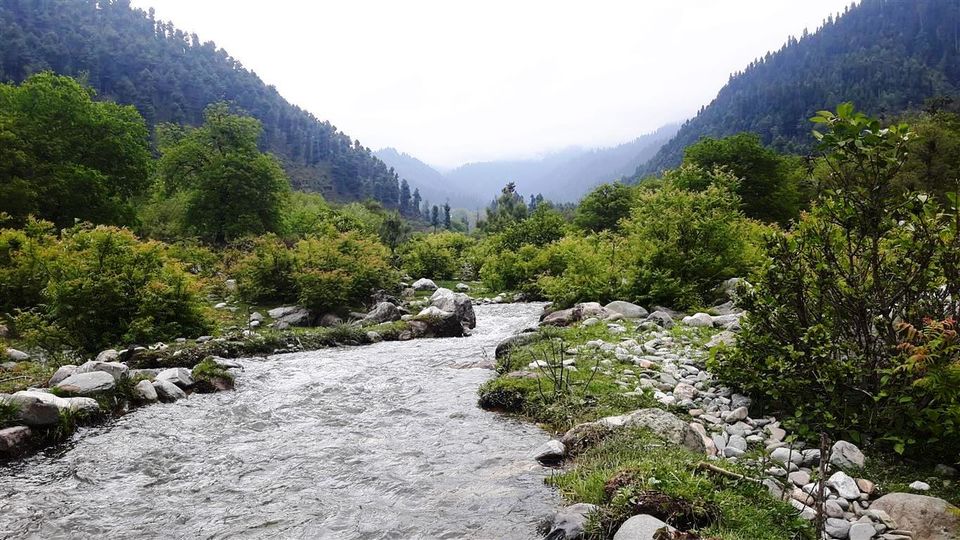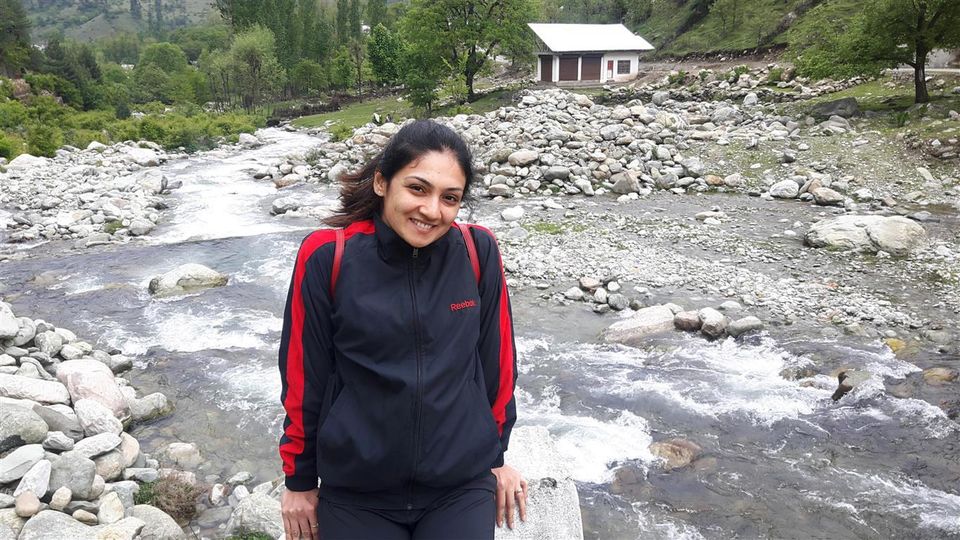 The stream water is shallow. You can cross over, but don't step in. You have to be cautious as the boulders are round and slippery and the river current is strong. Chilled water can make limbs go numb.
It is a very nice place for family outings. Kids will enjoy this play thoroughly. I'm sure this place must be in snow during winters. Human presence was minimal – something that adds to the beauty and tranquillity of the place.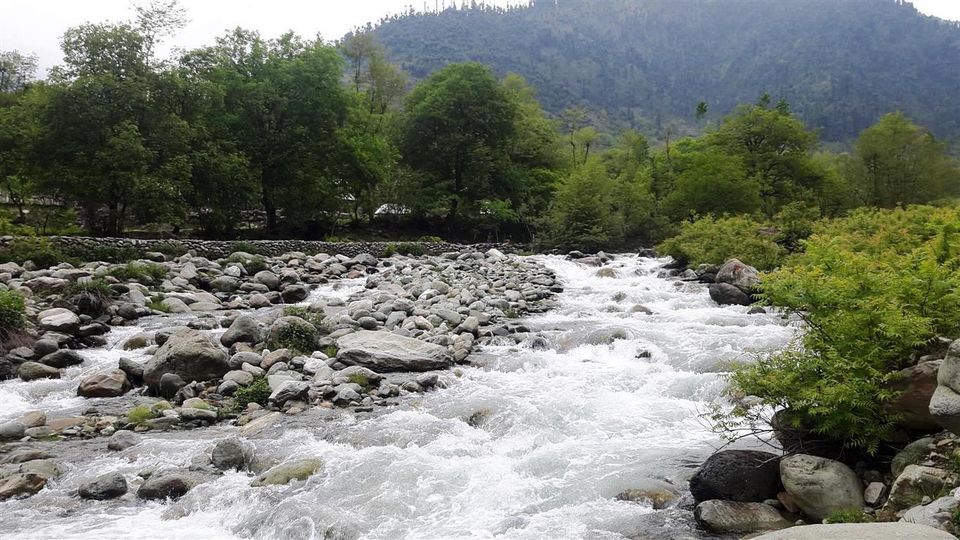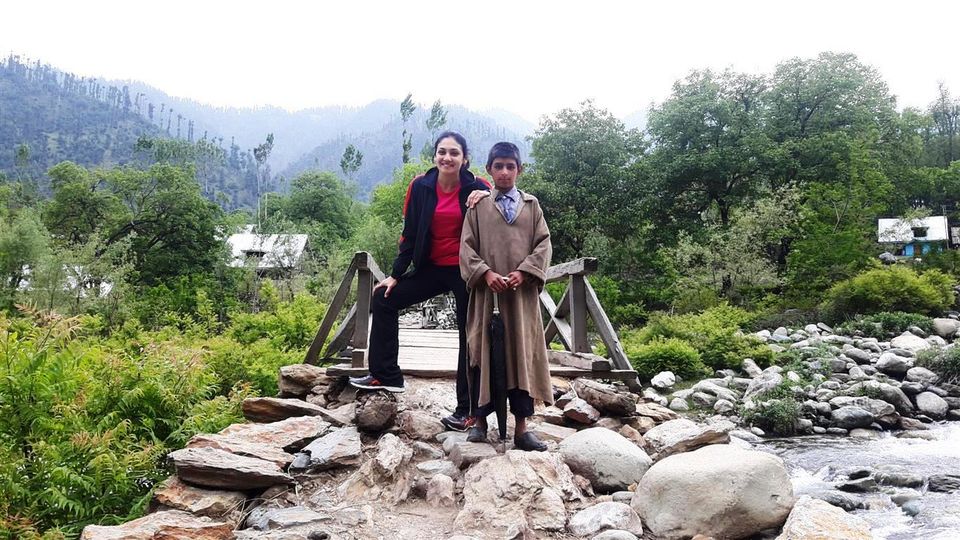 One can spend as many hours in Chatpal. It isn't even a full-fledged village! From here I went back to my car parked on the road and we drove towards some cottages that we could see. Agricultural land was visible and some herdsmen were seen keeping an eye on their sheep.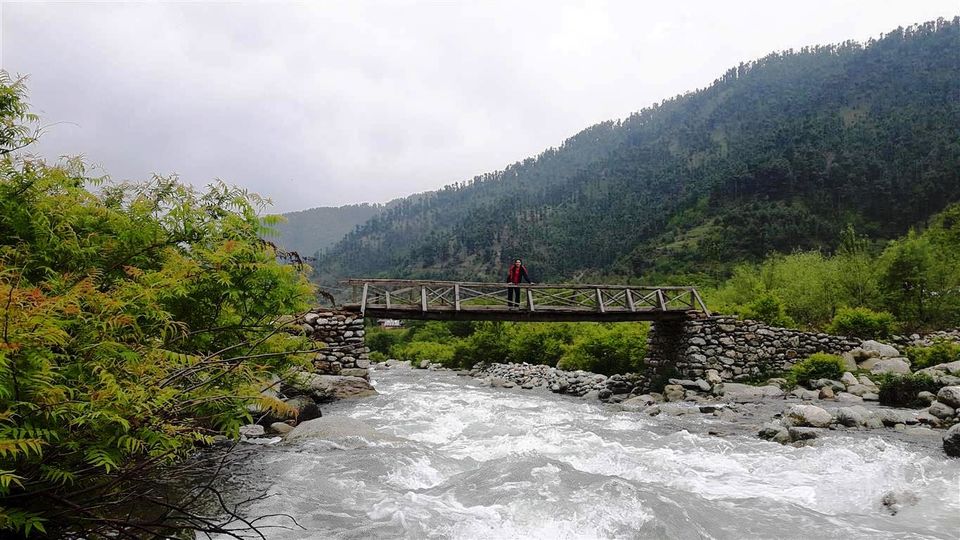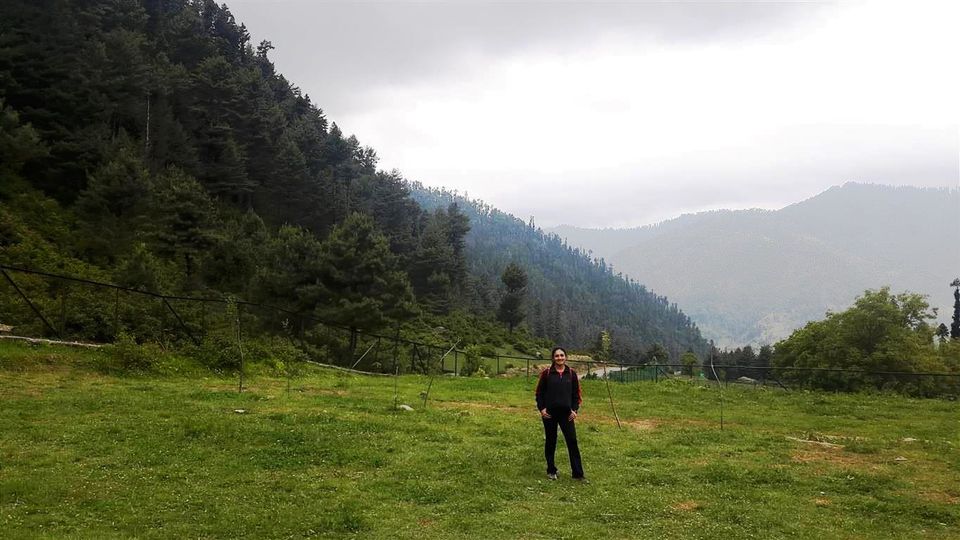 As we drove up, we found these cottages belonging to J&K State Forest Department. They were open to tourists for stay. A man working as caretaker was visibly happy to see us. I had no plans to stay here because I had already booked a room at Kokernag, where I had to reach by sunset. I had lunch here. He made tasty omelettes and parathas for me followed by a cup of tea. One should plan a stay in these cottages.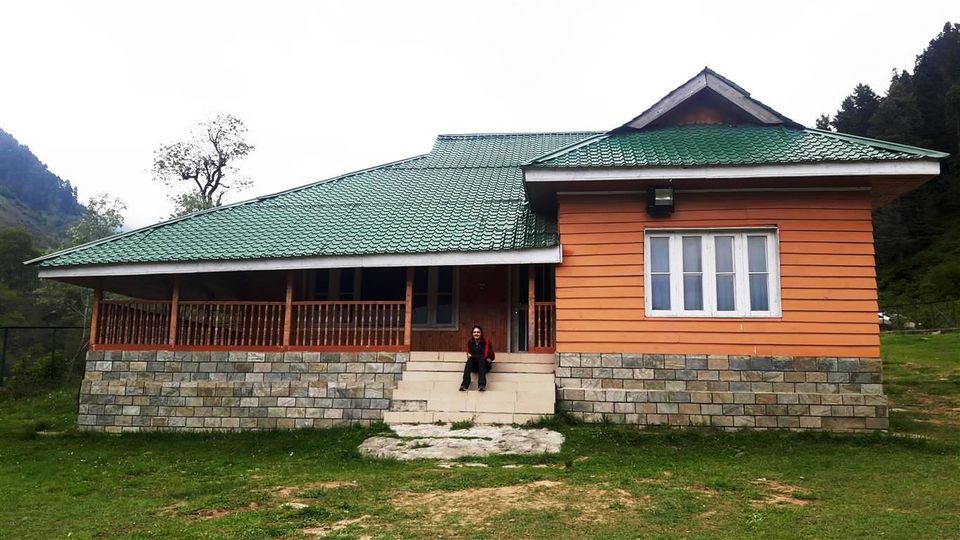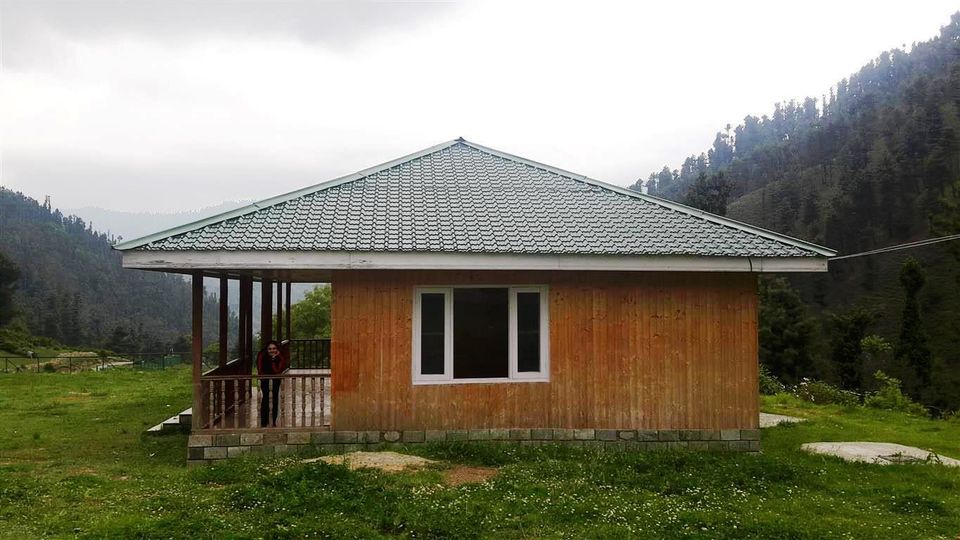 By 2:30 pm, I left Chatpal for my next destination – Achabal and then for Kokernag. (Read - Achabal, Kokernag, and Verinag - my South Kashmir diary Part 2) coming soon.

HOW TO REACH CHATPAL: Hire a cab from Srinagar. You may need Google map if the driver doesn't know the place.
WHERE TO STAY: The forest department cottages are available here.
WHAT TO DO: Enjoy nature, experience the peace, play at the bank of the river, take lots of photographs, be a child.
BEST TIME TO VISIT: Summer season.
PLACES AROUND CHATPAL:
1. Achabal Garden – 23 km from Chatpal. It is a Mughal-era garden. One can spend 1 to 2 hours here.
2. Kokernag – 39 km from Chatpal. It is a garden with beautiful views and accommodation. Overnight stay is advisable. Jammu & Kashmir Tourism Development Corporation (JKTDC) has exquisite cottages here.
3. Verinag – 48 km from Chatpal. It is a garden and natural spring, the origin of river Jhelum.
4. Daksum - 16 km from Kokernag. Daksum is a tourist spot and from here one can trek to Sinthan Top.
Follow me on Facebook.
Frequent searches leading to this page:-
 chatpal tour package from delhi, top kashmir travel agent package, top resorts and hotels in Kashmir, places to visit near jammu, best time to travel kashmir, most visited places in jammu and kashmir, srinagar package for family, solo trip kashmir package from delhi, family trip package to gulmarg, srinagar honeymoon luxury package, kashmir group trek package, top activities in kashmir, best local site seeing in kashmir