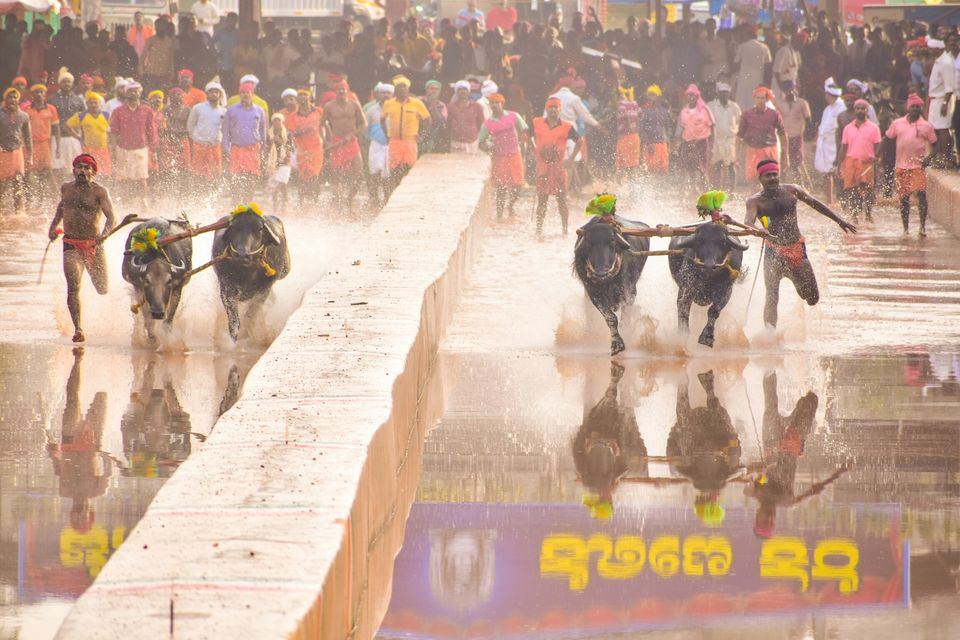 Hey Guys,
This isn't a usual trip or vacation. This is experience.
HIIGHLIGHTS:
I am sure everybody in some point of life would have been to sports events. Maybe in schools and colleges we attended races or maybe been to stadium to watch sports events. The one I am about say is quite different. Its the adrenaline filled buffalo race.
You heard it right. Its called "KAMBALA". If you like to know about it, please check in Google to know more about this cultural event.
I read about it and had no idea how this would be. Hence decided to explore. I booked my tickets. Since it's night journey I booked a upper row seat in a sleeper bus. The journey started. This journey was special because it was the day before supermoon. Once all passengers boarded the lights were turned off. I was lying down, listening to music. The windows have curtains, I slightly moved it and checked out. I was lost in the view. The moon was bright and It was directly facing me. Ahh. The feel is different. I felt as if I was lying in the open ground under the sky, except I was in a moving bus. I m sure stargazers would understand the feel. I was completely lost in that. Some time later had to say good night to the moon and slept off..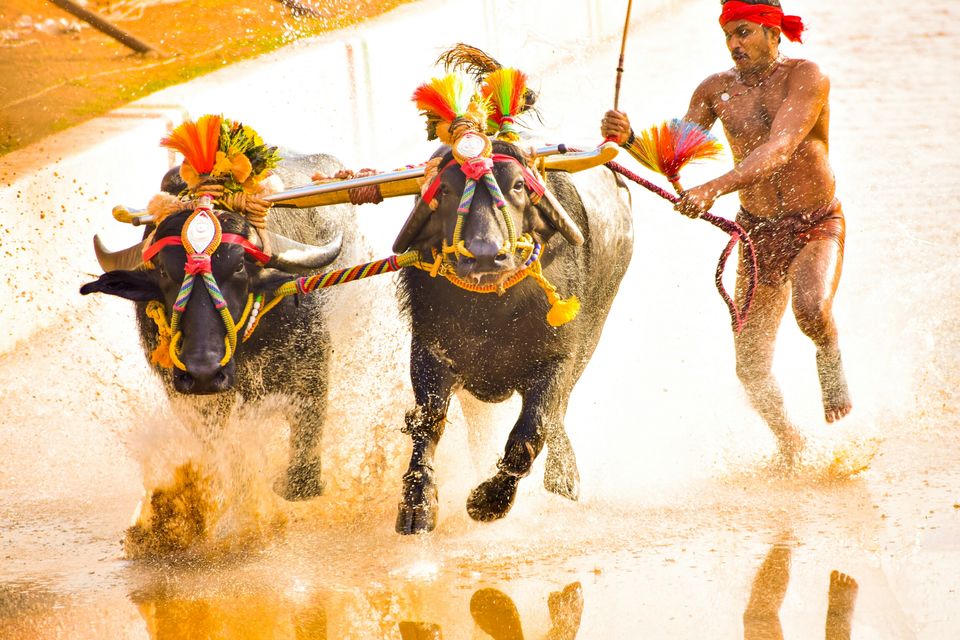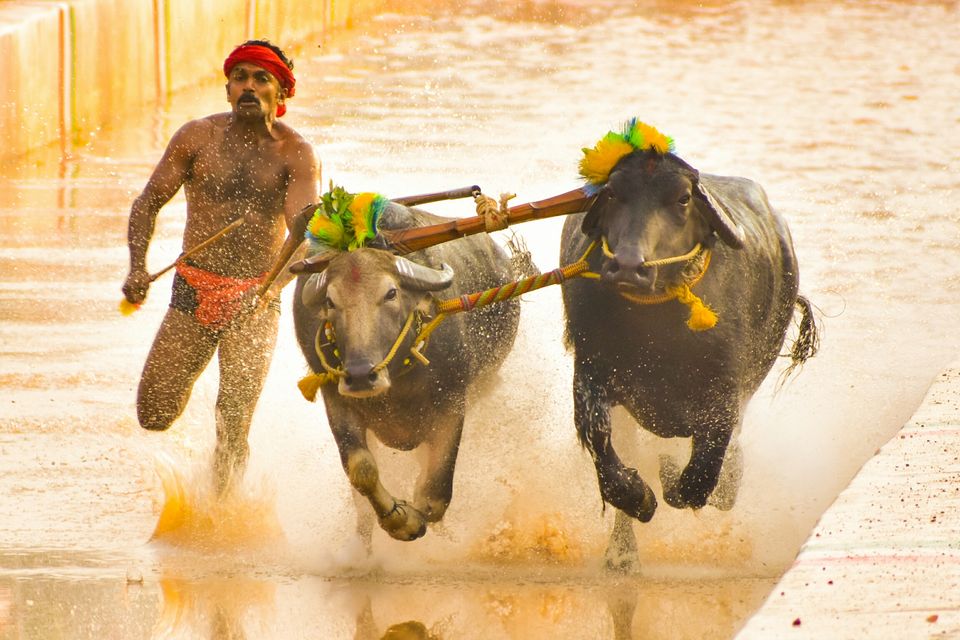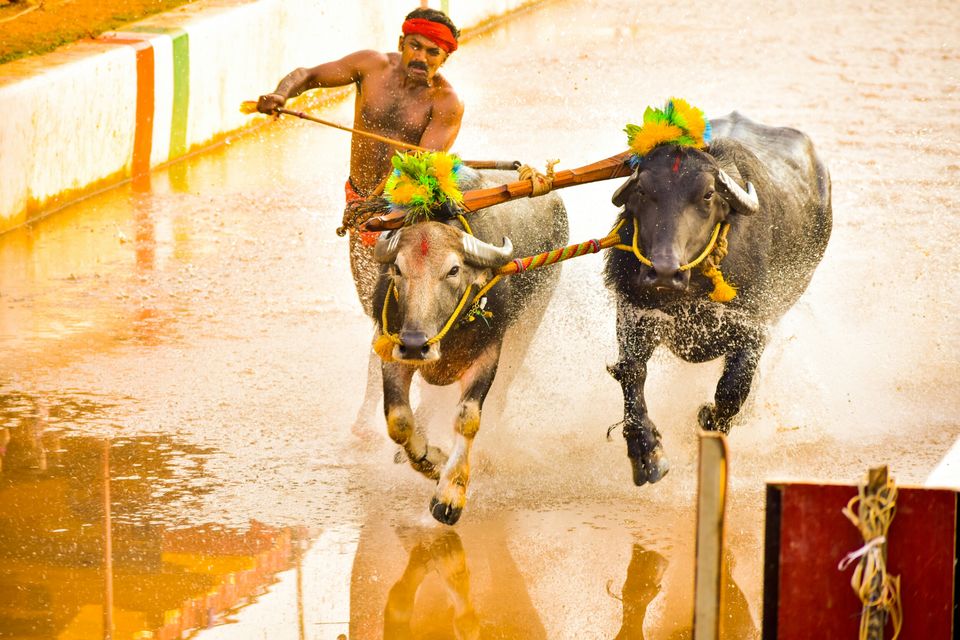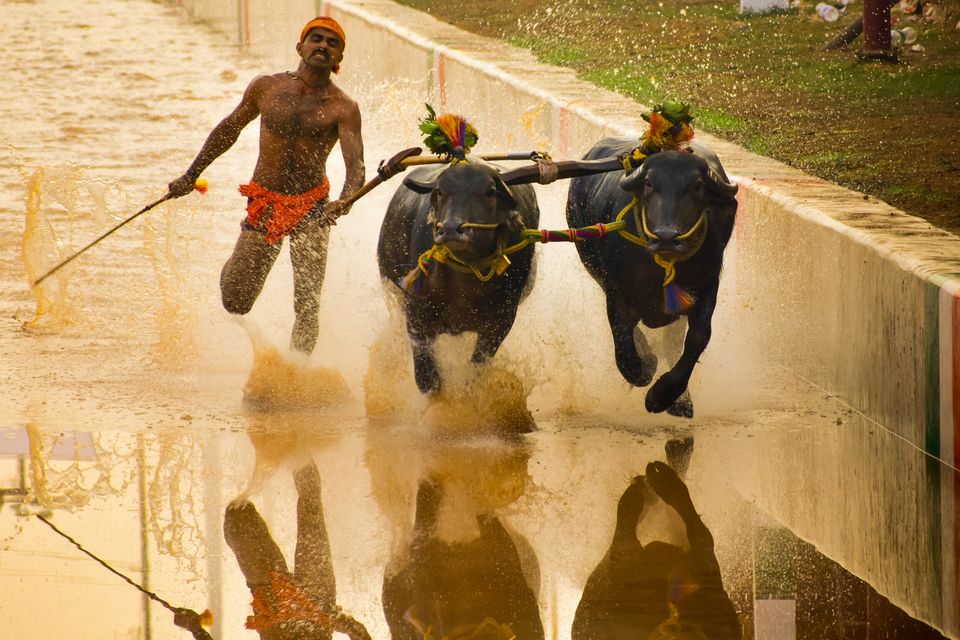 I reached the place called Puttur around 5:30 am. From the bus stop it's hardly 4 mins walkable distance to the place. The ground is neatly arranged with chairs for people to sit and enjoy. Luckily I found a place and happen to speak with a localite who was next to me. He explained me about the event and how people cherish. Apparently the race has started the previous day in the morning. I thought I missed the chance to see but then the race was still on. There was a betting counter which allowed people to play bets. People have gathered over the counter to bet. As I was talking suddenly I see two pairs of buffaloes running with such adrenaline rush on the water filled race track. I was astonished to see a buffalo running in such speed.OMG! This beast can run. They specially train these beasts for the race.
People from surrounding villages gather to witness and enjoy this yearly event. People cheering and supporting their teams. I never found even a single cop and all the people are well mannered. It's purely sport. Men and women supporting for the participants from their village. It was an amazing experience. Completely off from the city life and fun filled event.
I stayed the entire day untill the race completes. The winner gets gold and some cash for winning the race. One ever wanted to experience the culture of Tulunadu should definitely visit this. Come and enjoy. Feel the rush...