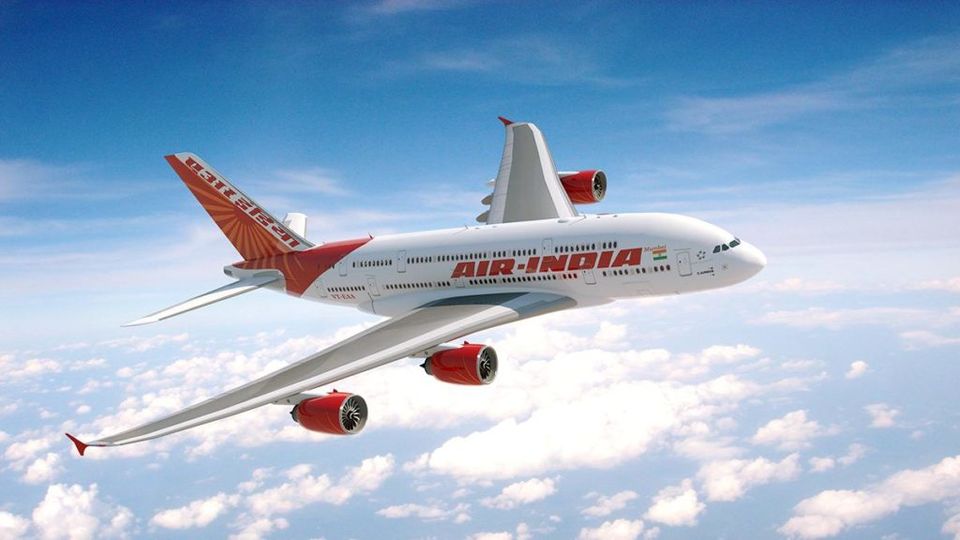 Covid 19 has brought uncertainty into travel plans across the globe. Amid the continued impacts of Covid 19 on the travel industry, here's a piece of good news for passengers holding International flights.
Yes, you heard it right!!! Air India offers waivers and flexibility to international travelers impacted by travel bans imposed by various countries on travelers from India, the airline is offering such waivers as well.
Air India Tweets :
Recently airline India tweeted that -
''Due to continued impact of COVID-19 across the globe bringing uncertainty in travel plans, Air India is offering various Waivers/flexibility to passengers who are holding tickets for international travel.''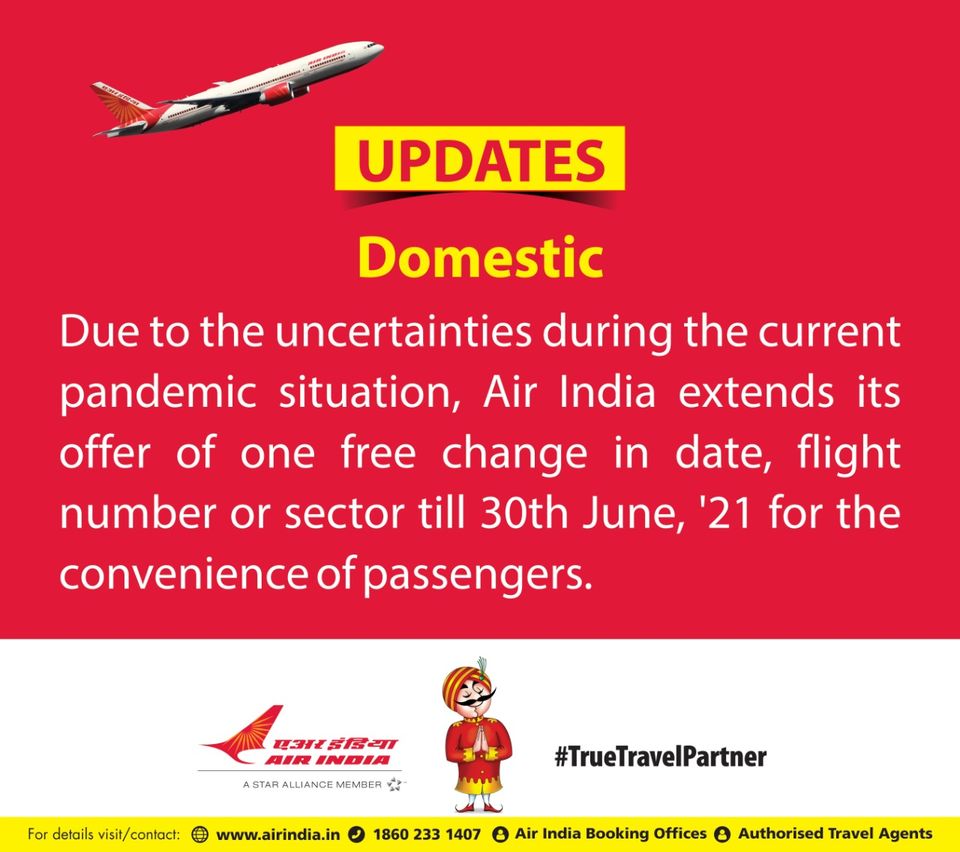 Waivers and Flexibility Options offered
As per the reports, waiver facility is offered to travelers holding tickets for countries including the United Kingdom, United States of America, Singapore, the United Arab Emirates, and other countries that have imposed travel bans.

The waivers and flexibility options for those holding on the tickets to International travel that are offered by National Career (i) Flexibility of Routing Change,
(ii) Flexibility of Sector Change,
(iii) Enhance Travel Validity,
(iv) Waiver for Fare Difference and Change penalty,
(v) Flexibility of Cabin Change
(vi) Enhanced Refund Validity
Rules for Availing the Offer
According to the document by the airline, the travelers who has a revenue ticket issued on 098 documents and booked to travel on Air India operated and marketed, scheduled flights,
1. From 15th March 2020 till 31st March 2021 and his/her travel plan got disrupted due to cancellation of booked flight due to COVID-19 epidemic OR

2. From 15th MARCH 20 till 31st MARCH 21 and not able to travel from India to any destination due change in (destination country's) visa regulation owing to COVID-19 epidemic, OR
3. Holding Ticket Passenger, who is OCI Card Holder or Foreign National and not able to travel to India, due Suspension of entry for such passenger by Bureau of Immigration, India; from 13th MARCH 20 (from 10 MARCH 20 for travel originating from France) till such time the prohibition on international travel of passengers to India is lifted by the Government of India.
For getting the permitted changes, the passengers have to visit visit the airline's booking offices or Authorized Travel Agent (henceforth referred to as agents) from where tickets were originally issued or Call up the call center.
Earn credits and travel for free with Tripoto's weekend getaways, hotel stays and vacation packages!
Follow me on Tripoto and Instagram @viral_paun for more travel stories!