While we all love travelling, being safe should not be ignored. Especially with the new variant of Covid-19 doing rounds. The Union Health Ministry has revised the guidelines for the international arrivals in the wake of Omicron — designated as a Variant of Concern (VOC) by the World Health Organisation (WHO) and will be effective from 1 st December. The variant was first recorded from South Africa on November 24.
The Union government has asked all states and UTs to focus on intensive containment, active surveillance, enhanced testing, monitoring of hotspots, increased coverage of vaccination and augmentation of health infrastructure.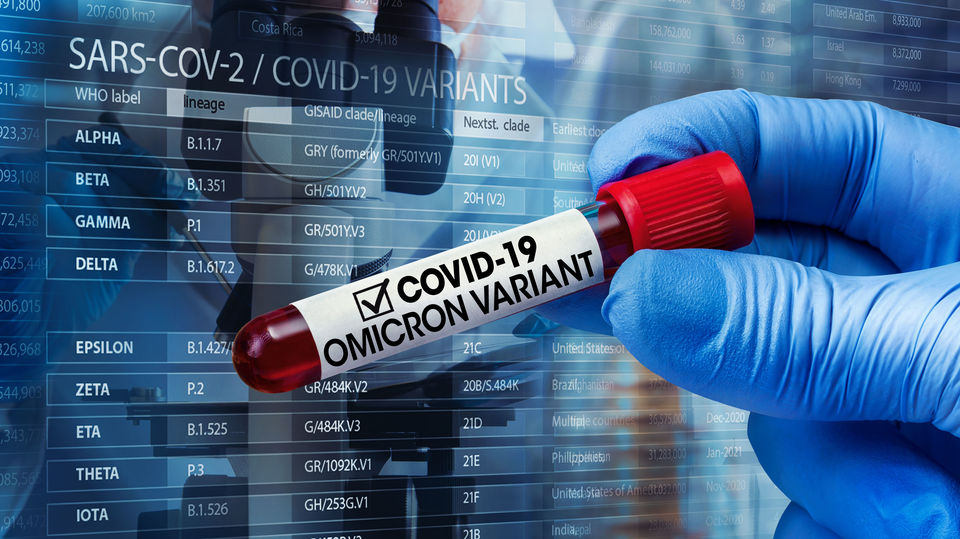 How dangerous is the virus?
The new variant has the potential of developing "immunoescape mechanisms" which may lead to a decreased efficacy of COVID-19 vaccines, according to AIIMS Director Dr Randeep Guelria.
What are the rules for International travellers?
-International incoming travellers will now have to upload their 14-day travel history and valid negative RT-PCR test reports on the "Air Suvidha portal" before embarking on their journey to India. The RT-PCR test report should not be more than 72 hours old
-The passengers travelling from countries that are categorised as 'at-risk' will have to undergo testing on arrival. If the passengers test positive, their samples will be sent for genomic sequencing, and they will be sent to institutional quarantine. If they test negative, they will be asked to remain in home quarantine for seven days following which they will take a test on the 8th day and continue monitoring their health for the next seven days.
-Travellers from countries excluding the 'at risk' countries will be allowed to leave the airport and shall self-monitor their health for 14 days post-arrival.
- Along with the Covid test result, passengers also need a declaration of the authenticity of the Covid test report. As per government protocols, presenting manipulated reports can lead to criminal prosecution.
Which are the countries listed 'at risk'?
South Africa, China, the United Kingdom, European countries, Bangladesh, Brazil, Botswana, Mauritius, New Zealand, Zimbabwe, Hong Kong, Singapore and Israel are on the 'At Risk' segment.
Latest update on the rules.
The Civil Aviation Ministry has made pre-booking of RT-PCR tests compulsory in Mumbai, Delhi, Bengaluru, Hyderabad, Chennai and Kolkata effective December 20 through the Air Suvidha portal. In case of any difficulty in pre-booking, the passenger will not be denied boarding but the airlines will be held responsible for identifying and accompanying such passengers to the registration counter at the airport for testing.
What are the State Wise Rules to be followed?
Different states have adopted their own policies toward reviewing and reimposing travel restrictions.
Gujarat
Passengers from countries categorized as `at risk' will have to undergo Covid-19 tests upon arrival if they are not fully vaccinated. Those who are fully vaccinated will also be screened at the airport and allowed to proceed if they do not show any symptoms of the infections.
Uttar Pradesh
The health department of UP issued an advisory asking chief medical officers across the state to keep a sharp eye on incoming travellers from countries where the variant have been reported. The advisory also stressed the importance of contact tracing.
Maharashtra
International travellers coming from "at-risk" countries will follow union-government mandated protocols while domestic travellers need to either be fully vaccinated or carry an RT-PCR test valid for 72 hours.
Karnataka
Karnataka has mandated Covid-19 tests for all international travellers and said that it will only allow international passengers to leave in case of a negative test report. Those testing positive will be quarantined. It has also asked the centre to restrict international travellers from all countries.
Kerala
A strict watch will be kept for seven days on incoming international travellers. Travellers coming from affected nations will have to retake an RT-PCR test upon arrival to the state despite having negative test reports.
Goa
Thermal Screening on arrival irrespective of double vaccination for International Passengers with self declaration form. Passengers from Risk countries will have to submit sample post arrival nd wait for the results at the arrival airport before leaving or taking a connecting flight. Home quarantine of 7 days is mandatory even in case of negative report. Children under the age of 5 are exempted.
Domestic travellers must carry a Covid negative test report done a maximum of 72 hours prior to entering Goa. In case of traveller coming from Kerala, entry will be allowed with negative RT-PCR with a 5-day mandatory quarantine.
Exemptions from Quarantine are Constuonal functionaries, health care professionals and their spouses, children below 2 years, in dire emergency situations- death in the family, medical treatment, passengers in transit from and to Kerala and also asymptomatic passengers who are fully vaccinated .
Ladakh
Passengers arriving in Ladakh by air must carry a negative RT-PCR test report no older than 96 hours. Travellers not carrying a valid Covid-19 test report must undergo a test and will be placed in quarantine. Thermal Screening have been made mandatory.
Passengers with both doses complete at a gap of 14 days and show no clinical symptoms are exempted from RT-PCR Test Report.
How are other countries reacting?
As many as 20 nations have banned travel from South Africa while some nations have put a travel ban on all foreign travellers. Japan, Israel, Morroco has suspended entry of all foreign visitors.
How is South Africa responding to the virus?
South Africa will remain on the lowest 'Level One' of its five-level lockdown strategy to fight the Covid-19 pandemic despite the global panic around the detection of the Omicron variant in the country. The Government also called on more than 20 countries that have imposed travel bans to and from South Africa and its neighbours to immediately end the ban to avoid further harm to the economies of these countries.
As per reports, The tests for passengers from 'at-risk' nations will be self-paid while the cost of the random tests will be borne by the Civil Aviation Ministry. The government said it will review the decision on the effective date of resumption of scheduled commercial international passenger services as per evolving global scenario. Several states and UTs have raised demands for a complete ban on international flights.
What are your thoughts on closing the International Borders?
Think we missed out on something? Let us know in the comments section below. Or write about it here and earn Tripoto Credits!