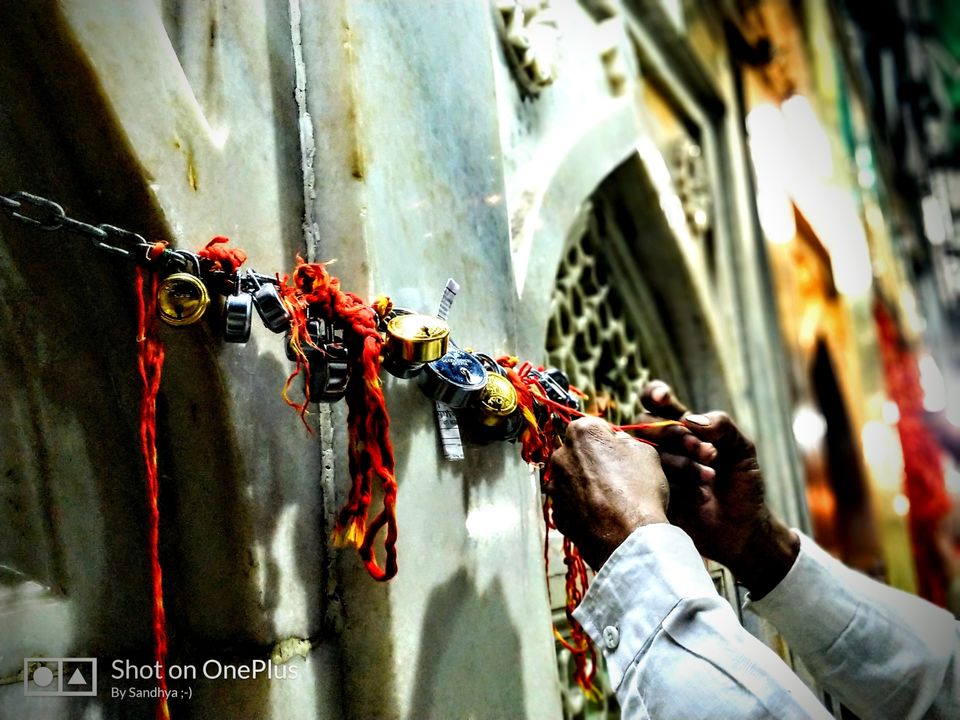 Dargah is a Persian word meaning "Shrine built over the grave of a revered religious figure"
I visited Ajmer Dargah Shariff on December 19th'2017 from Jaipur with family. At ~130-140kms from Jaipur, it takes about 2-2.5 hours to reach. We went by car but one can also choose to travel from Bus or Train. Look for the Prayer timings or for Azaan if you wish to attend one(though its really crowded in there during a prayer as a lot of Namazis(devotees) gather to pray). I'd personally suggest you visit during the Evening so you get to witness all the charm and illumination :)
Once you reach Dargah, you're supposed to take off your footwears & deposit at the counter outside. Not to miss -- "Cover your Head with a fresh handkercheif/dupatta(scarf)". You can take a floral basket as one shown below along with a Chadar(holy cloth) to offer in the Mzar/Mazaar(shrine/tomb). Devotees can pray & wish for something they want -- could be for themselves or others. Once you pray, you can tie the red thread(called Mauli) given along with floral basket outside the Mzar. Once you tie, you can repeat your wish/prayer while tying the knot -- bearing the resemblance for the knot to hold in your wish. Pray with all your honesty & once your wishes are fulfilled, you need to re-visit Dargah & untie the thread(Well, there are many threads & you'll never know which one is yours -- so you can untie any thread).