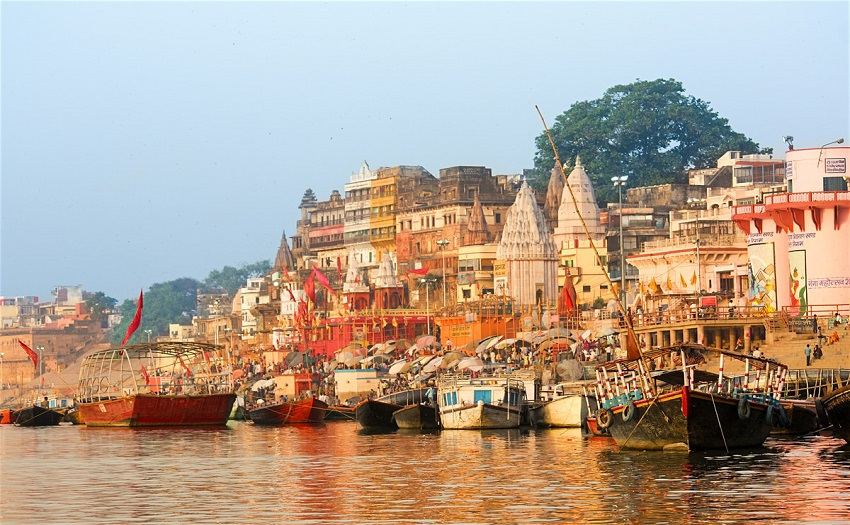 # Guest Post
.........................
India is filled with thousands of spiritual journeys which one can walk any time in the wake of finding themselves amidst the chaos of the world or to reconnect themselves with the supreme deity. From the famous Char Dham Yatra to Golden temple in Amritsar to Ajmer Sharif Dargah in Ajmer, there are hundreds of popular spiritual destinations where one can spend some soulful time and can realize their real worth on the planet earth.
So, if you wish to go on such a journey where you can revive your scarred soul and free yourself then, below is the list of iconic pilgrimages will help you to find your way.
Char Dham Yatra has always been revered as one of the pious journeys of India for which millions of pilgrims set foot every year. Char Dham Yatra takes you through a circuit of pilgrimage where you would pay homage at the four spiritual abodes of deities I.e. Gangotri, Yamunotri, Badrinath, Kedarnath. Many also believe that this journey could bring salvation to whoever walk it down and purify their soul from every kind of negativity.
Amritsar has been a dream destination for many solo travelers now because it is one of those journeys which could silence any chaotic soul. The best spiritual experience in Amritsar you can get is from Golden Temple where a large number of devotees come to pray to the Guru Granth Sahib. The gold-domed temple is famous for serving free food to thousands every day, for making people free by its melodic hymns, and for giving a mere walk surrounding the holy water of the temple.
Ajmer Sharif Dargah is another very popular holy shrine where Sufi saint Moinuddin Chisti is being prayed for a healthy and prosperous life. Although the shrine pays deep homage to a Muslim saint, it doesn't exclusively belong to one community because the gates of this shrine are open to anyone who wants to get lost in the spiritual aura of this place. Many also believe that a visit to this place has the capability to fulfill any wish.
A beautiful shrine of Goddess Vaishno is built up in the mountains of Jammu where a mere homage is believed to give peace to any pained soul. A beautiful long walk journey of 14 km amidst the lush green view of the mountain, you will enter a small cave which is dedicated to Goddess Vaishno who symbolize the fire and energy of mother earth. Every year, a million devotees commence on this beautiful journey to get healthy wishes back from the Goddess.
Bodhgaya is one of the ancient towns of India and it is believed to the town which gave birth to the Buddhist religion. There are many Buddhist temples in Bodhgaya but the famous of all is the Mahabodhi temple complex where particularly the Mahabodhi tree is where people pay their respects. The tree is believed to be 2600 years old and is the place where Prince Siddhartha attained his spiritual enlightenment and thereafter, lived his life in teaching people about the secrets of the universe.
Varanasi which is assumed to be the both chaotic and spiritual, is the holiest place on earth. And any soul can be revived to life at this place because people believe that there exists some kind of divine aura. The city is sprawled on the banks of river Ganges and hundreds perform sacred rituals on the holy river bank to earn healthy blessing from the almighty. During sunset, you can either take a mesmerizing boat ride on the river or you can watch the spiritual charm of Ganga Aarti.