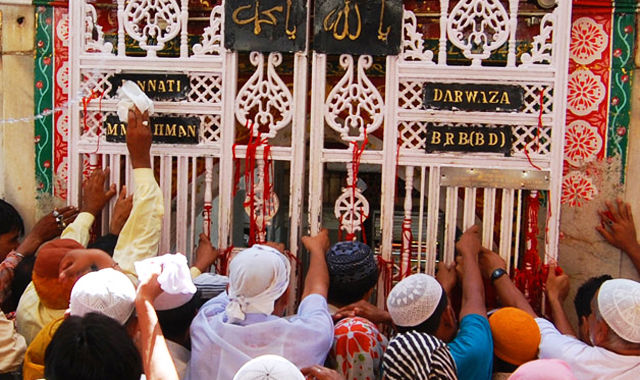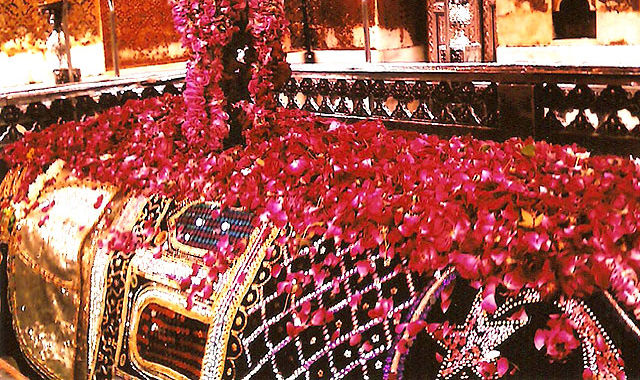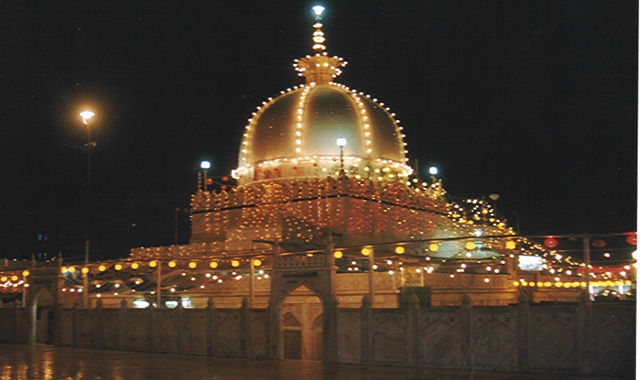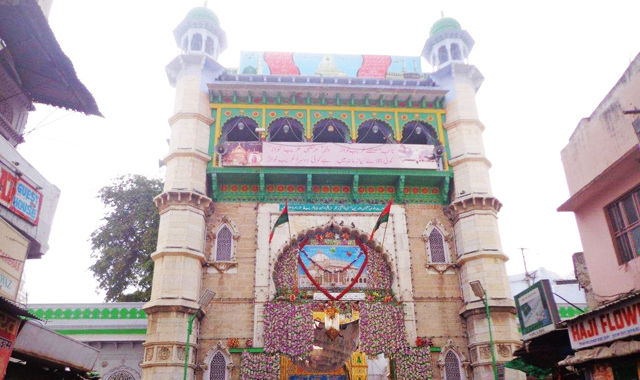 Peace of mind is what most of us look for and peace of mind is what I felt at Ajmer-e-Sharif Dargah. This is one pilgrimage spot I have been wanting to visit for some time and a sigh of relief enveloped me as the Shatabdi finally rolled into Ajmer junction. I did not have a concrete plan other than getting to the Dargah and what I encountered there was a Darwinian panorama where everything works methodically despite jostling crowds and where its safe to accept the assistant of the selfless khadims. Coming back to my trip, I alighted from the Ajmer Shatabdi at 1 pm. The region felt saturated with mysticism and old-world allure. To proud natives, this is the town visited by millions paying their respect to the shrine of Sufi saint Khwaja Muin-ud-din Chishti (also known as 'Garib Nawaz').
"A devotee who sends up a prayer does not go back empty. Some tell us 'I have no peace' or 'I cannot find a direction'. People come with angst and much of it stems from the fast-developing economy or personal dilemma. A man came to the Dargah this morning looking for answers because he was saddened that his son had refused to take over the profitable business that he had spent his life creating and wanted to become an artist. Another prayed for peace for his ailing grandmother. Garib Nawaz listens to each one and devotees' prayers are granted" explained the khadim who had joined meto assist me in the dargah. Life has an unerring rhythm here. As we alighted from the cab the overcast morning had given way to a scorching noon. The khadim hired an auto and the ride was unforgettable: I clutched the side rod as we raced down the potholed lane past hoards of people. We reached in ten minutes and I bought a flower basket and chaadar. Covering my head with a favorite kantha dupatta, the moment I stepped into the complex I was engulfed in tranquility. Here was a world far removed from the bustling thoroughfare. There was a security check at Nizam Gate and then I went through Shahajani Gate made by Mughal Emperor Shahajahan which led to a courtyard dominated by a shrine housing the tomb of Saint Khwaja Muin-ud-din Chishti.
Inside, I observed worshippers walking through the narrow corridors and their footsteps seemed to be drowned in the silence that stems from deep spirituality. The khadim took me upto the railed tomb where I gave the basket of flowers and chaadar and sent up a prayer following which the chaadar was placed on my head and blessed with prayers. I was given a packet of prasad and a thread was placed around my neck. I felt blessed. Walking out I tied a red dhaaga to the prayer wall. The khadim informed me that when the prayer I had sent up was granted I should return and untie one of the strings. The last thing I did before leaving was to make a donation at Ajmer-e-Sharif Dargah's committee office and got a receipt. While walking out of the office I passed Buland Darwaza and the khadim pointed out two huge cauldrons in which rice and sugar.. ghee and dried fruit is cooked for devotees. One of the cauldrons had been presented by Emperor Akbar in 1567 A.D. As I finally made my way outside he kindly escorted me back to the auto rickshaw and left me to the parked hotel cab. It had crossed my mind that he might ask for a fee but I was wrong. He didn't charge anything for his assistance rather he had helped me in completing my visit to the Dargah in comfort. Bidding adieu he gave me his contact details and asked me to call on the next visit at which point I requested he accept a token. He did. Reminiscing.. when I immersed myself in prayers in Ajmer or Pushkar.. Amritsar or Vaishno Devi I felt similar positive vibrations each time and the whisper of prayers from devotees around me created the same hallowed feeling despite differences in location and religion.
Such a global convention of people bound by faith is in itself a blessing.