I needed a break from office. Work schedule was hectic. It was the same case with my friend in Chennai.
Day 1
I boarded the train from Majestic station in Bangalore while my friend joined me directly at the destination. Her train reached Kottayam just half an hour after mine did. We had been planning this trip like forever.
I planned the whole trip – a day in house boat, watch the sunset in Alleppey Beach and some laid back time in a resort
My dad used to talk about backwaters often. I had it back of my mind always to visit this place some day. As I am particular about my fellow travelers, this trip had not happened earlier.
My guide for this trip was Kerala Tourism.
Day 2
We got picked up by car from the railway station and were connected to the house boat. We were greeted by two people – one who will sail the ship (I mean boat) and another who will cook for us. We were greeted Kerala style with this.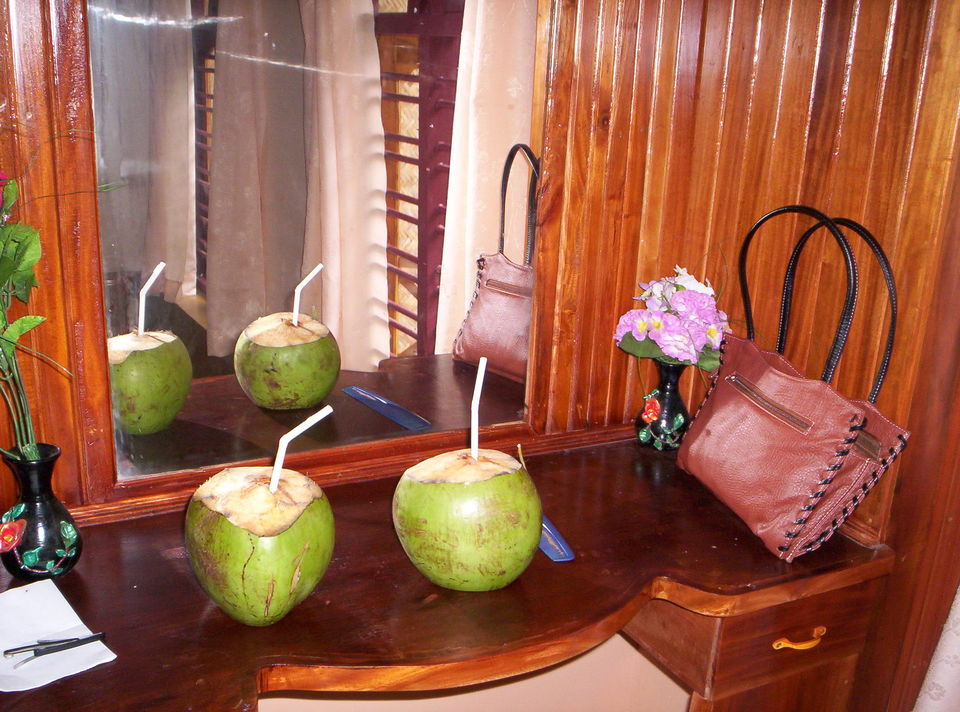 We made ourselves comfortable, clicking a thousand photographs, exploring the rooms, absorbing the views and thoroughly happy that we finally made it.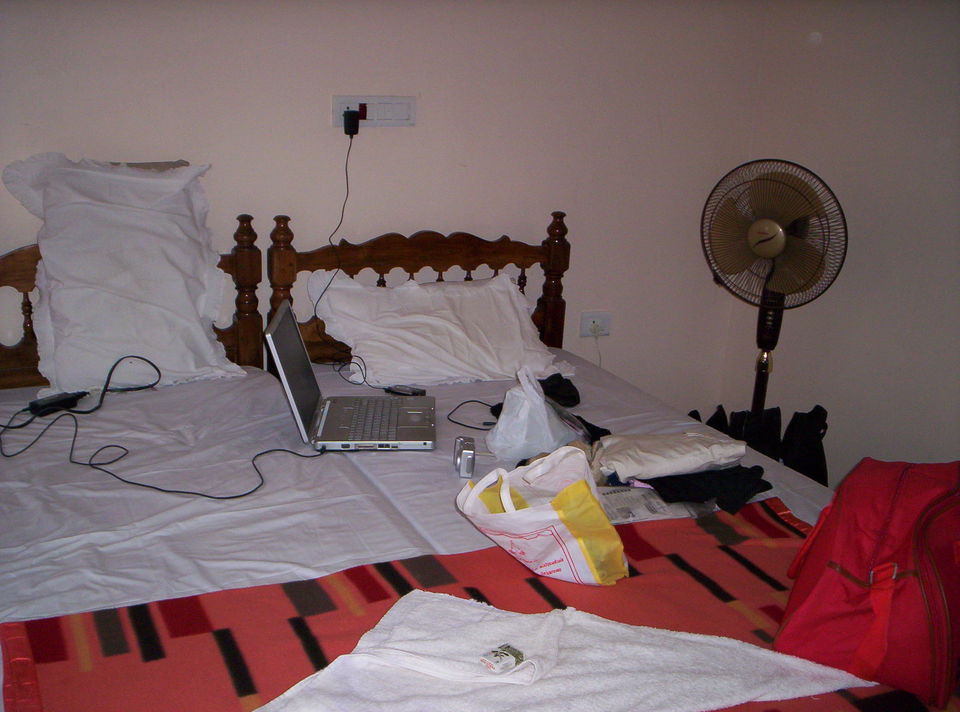 I do not know how many people do this. We both actually called our homes from the house boat. This is an ideal trip with family too. So deep down we both wished they were with us for this wonderful trip.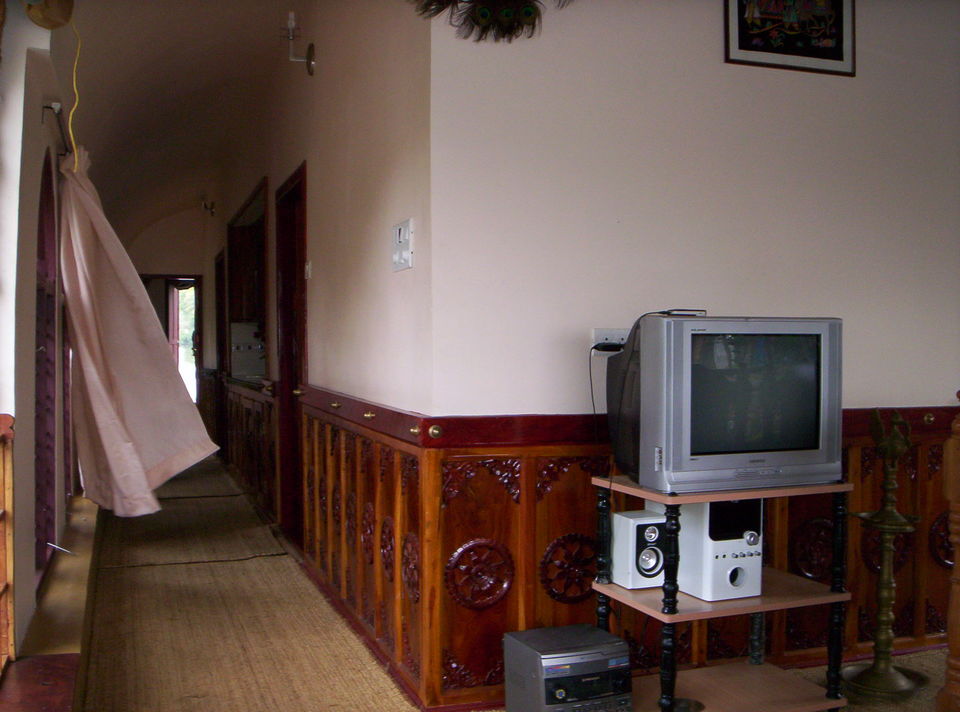 We were served amazing food in earthen bowls and glass ware. I loved the fish preparation. By the end of the lunch, I casually told my friend – We Bengalis have a sweet tooth and most of us usually want our lunch and dinner to end with some sweet dish.
After some time I see the chef coming with a plate of sweets made out of Banana. It was such a thoughtful gesture and I loved the sweets. I did not even realize he understood what I said because I spoke to my friend in English. May be he got the hint just by the word "Sweet"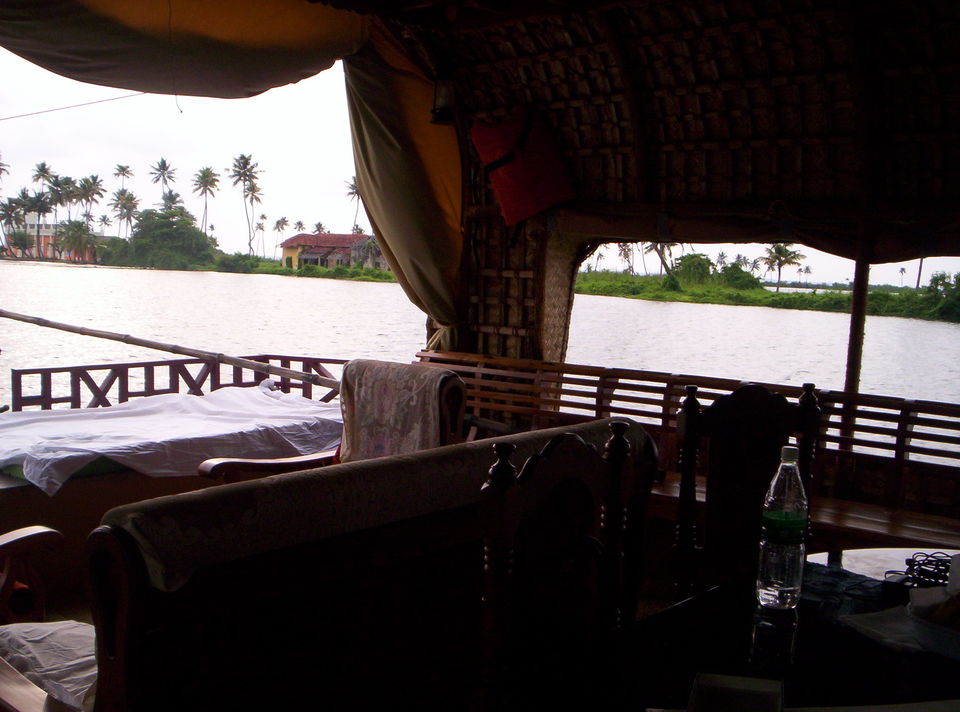 Another important memory of this trip. My friend is an artist. She clicked a lot of flowers and during this trip she drew a beautiful painting and gifted to me.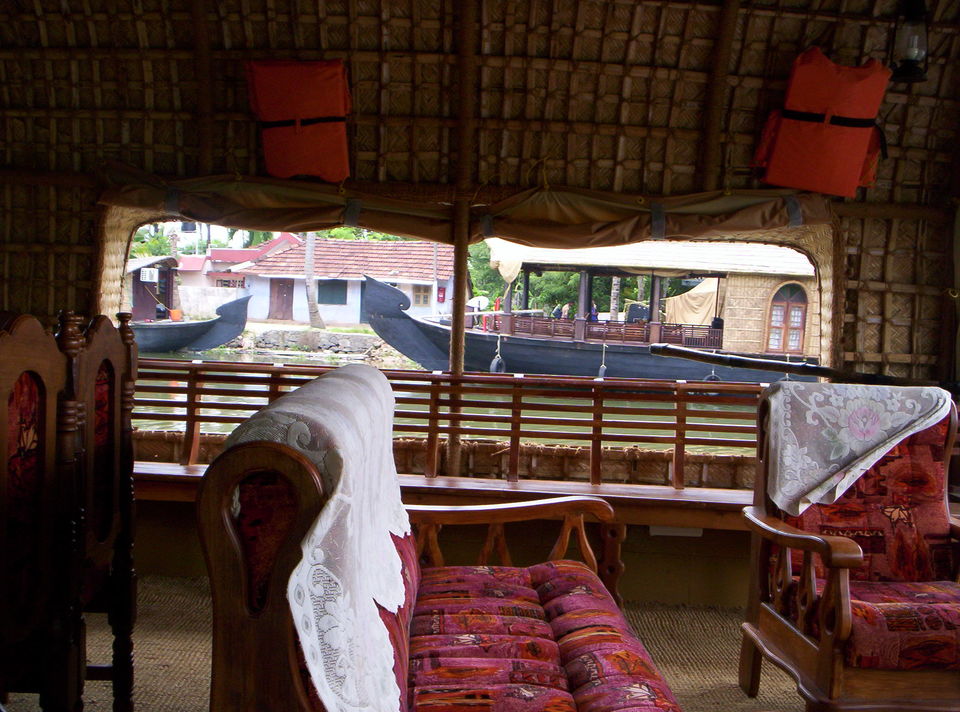 The beautiful sun set in Alleppey Beach was a fantastic highlight of this trip.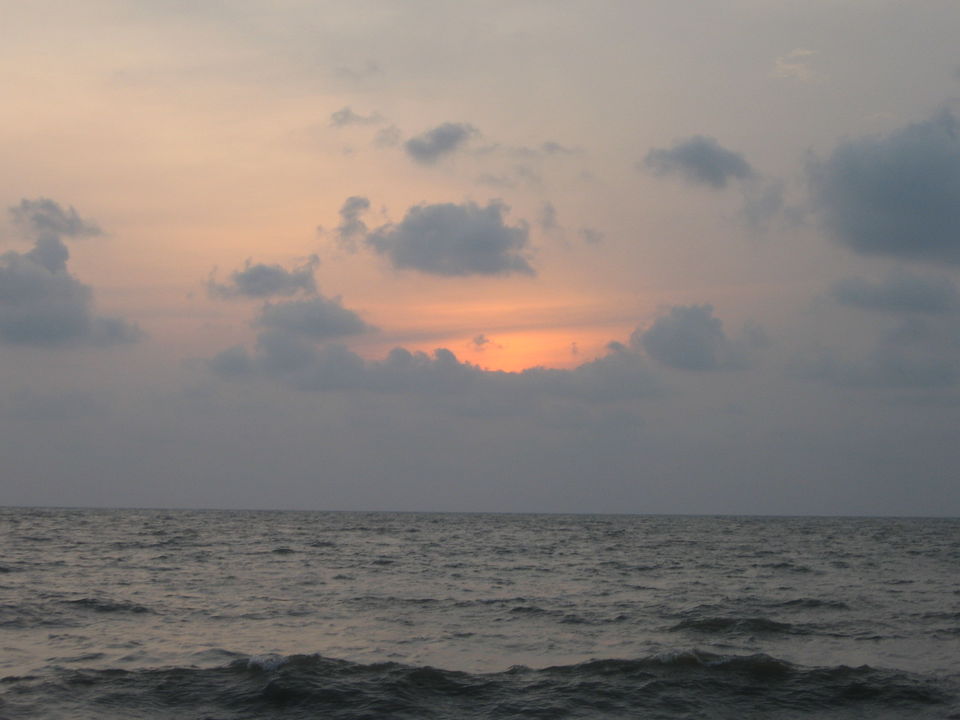 The boat dropped us in the resort. It had cottages on stilts. It was a heritage site overlooking the Vembanad lake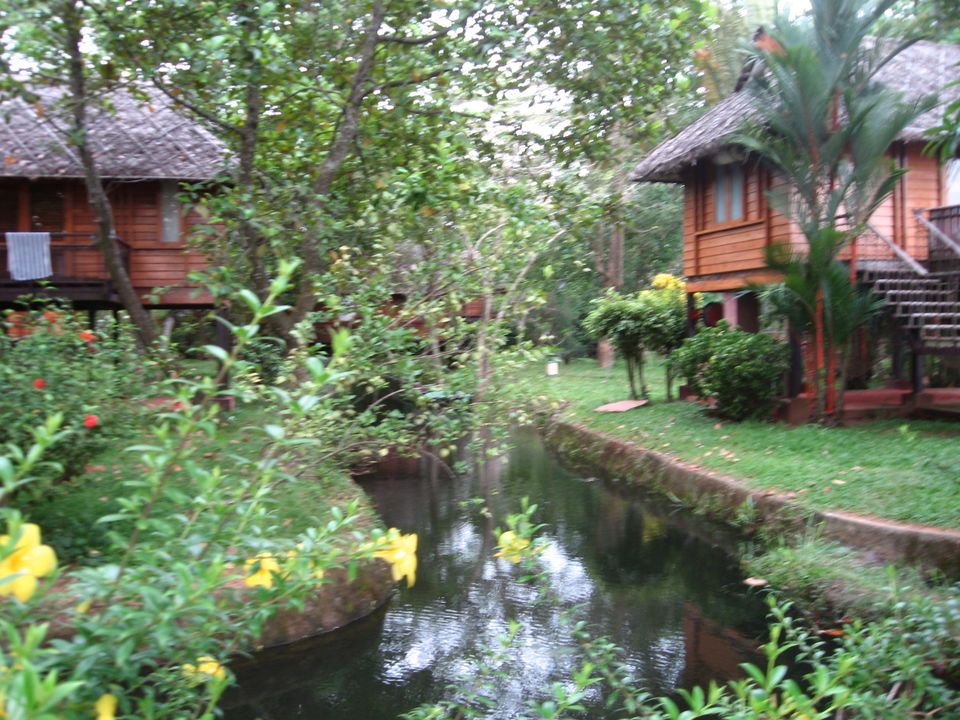 We loved our room. We felt at home.
We had breakfast here. The view from there was breathtaking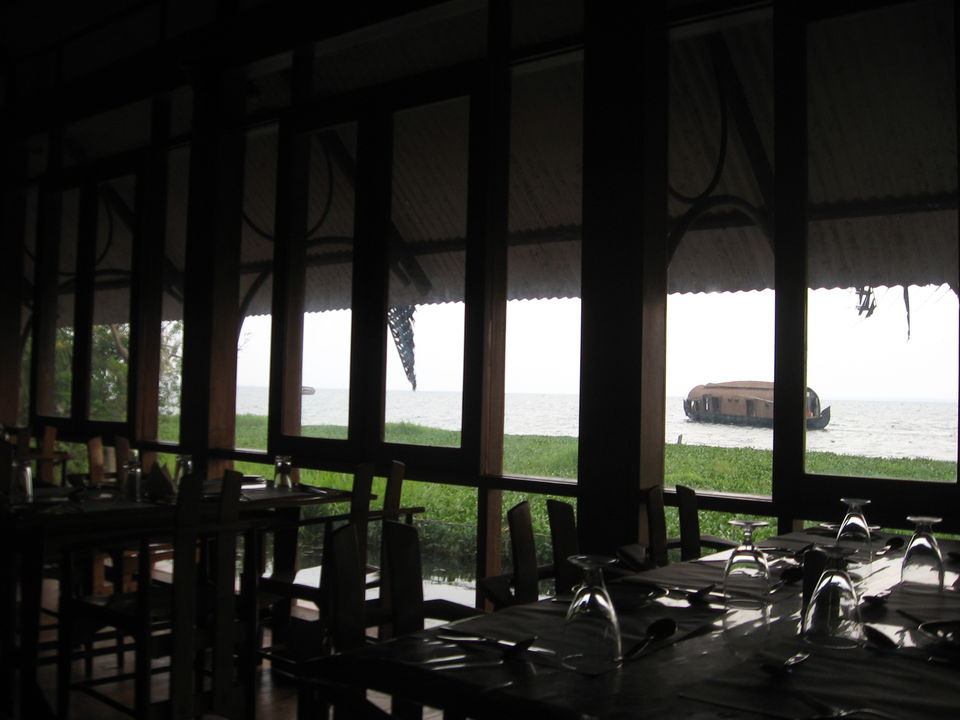 We were not keen for the water sports because the back waters and the scheduled Motor ride was more than enough water adventure for us. Moreover we wanted to do water sports in Goa. We did not bother for SPA or bird watching either.
We spent some time on the Hammock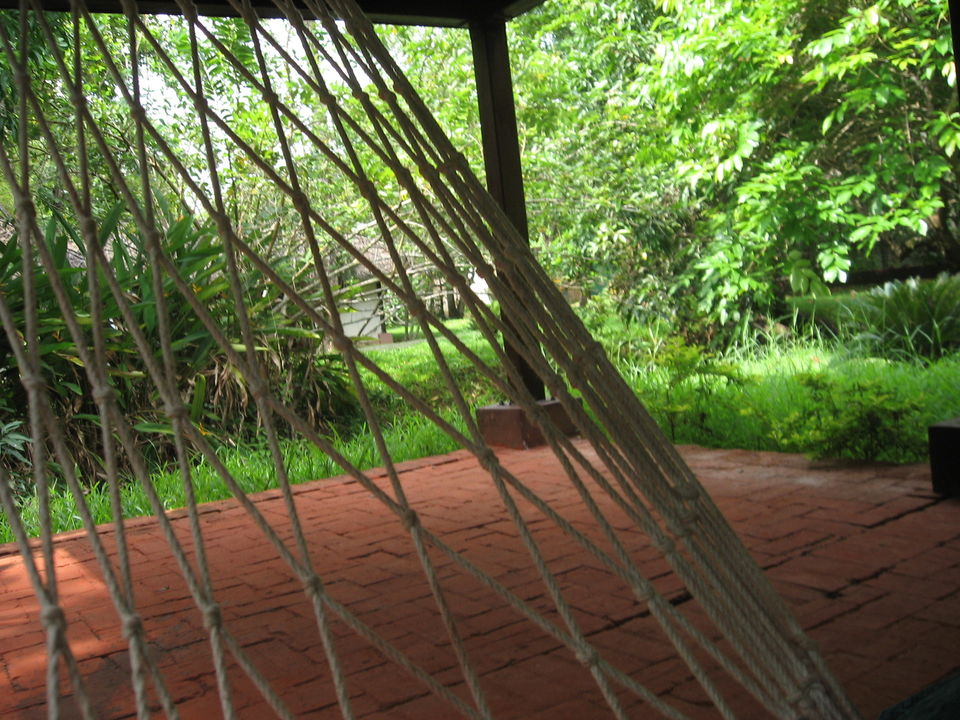 We both are nature lovers so we preferred a long walk. We walked the whole place in the afternoon after lunch.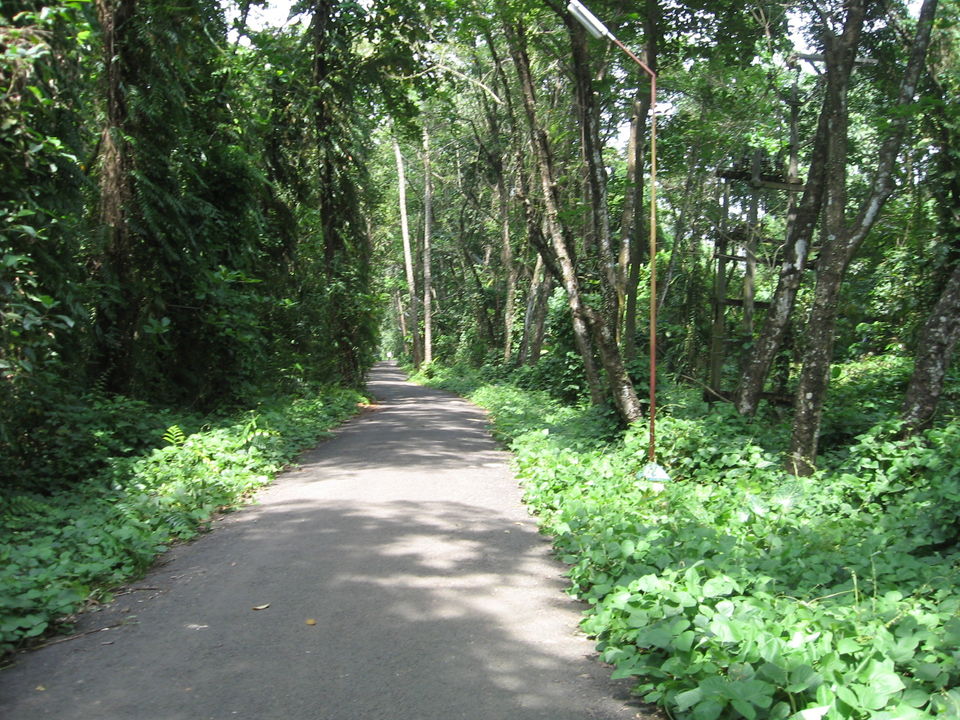 The best part of the Motor Boat ride was this – It was just two of us for almost an hour. I do not think we would have enjoyed the ride to this extent, if there were other travelers and families. We did not sit in the seats meant for people. We got to the top of the boat.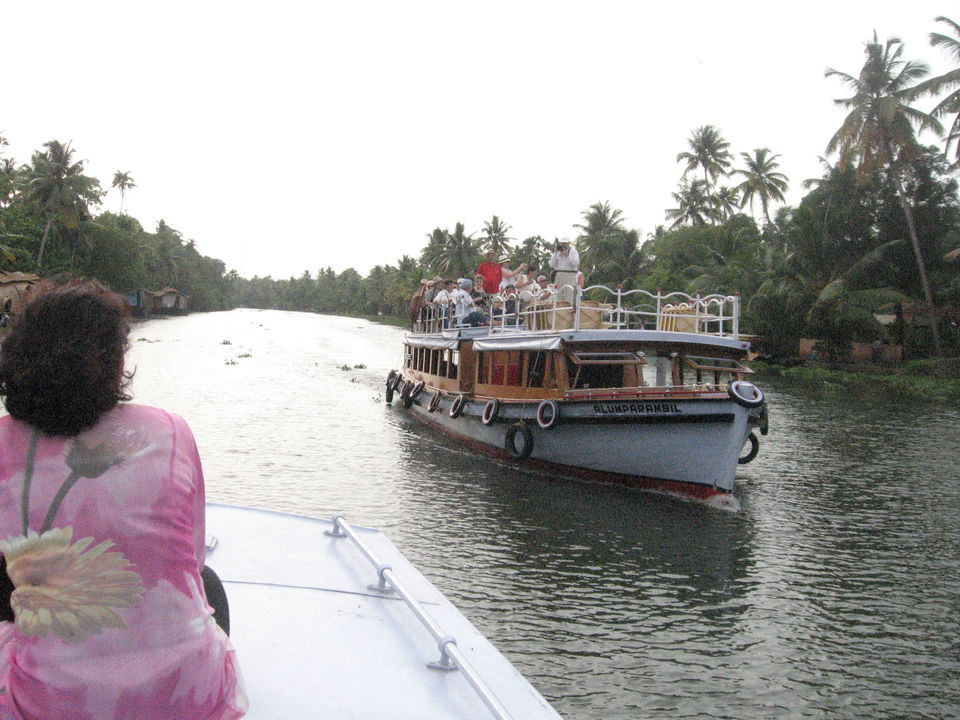 When we were in the middle of the ride with water all around us – What did we do? We sang Bollywood songs.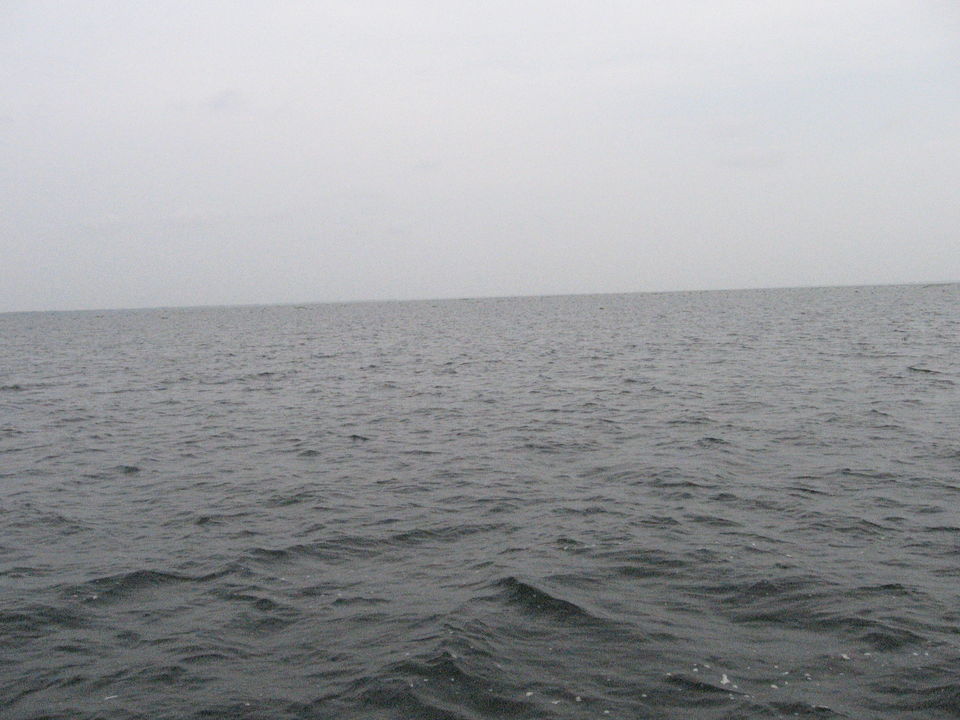 Next day, after we left the resort, we explored a fair near the railway station for quite some time because we had enough time before we boarded our trains.
Another good thing the House Boat guys did was to bring one of my clothes that I had dropped in the boat by mistake - to hand it over to me in the resort.
Many travelers advised me later instead of opting for the Resort stay that had fancy, superficial stuff like SPA, Motor boat ride, Bird watching etc, we should have covered Munnar – Lesson learnt
We did enjoy our stay in the resort. No regrets there.
Originally Published Here