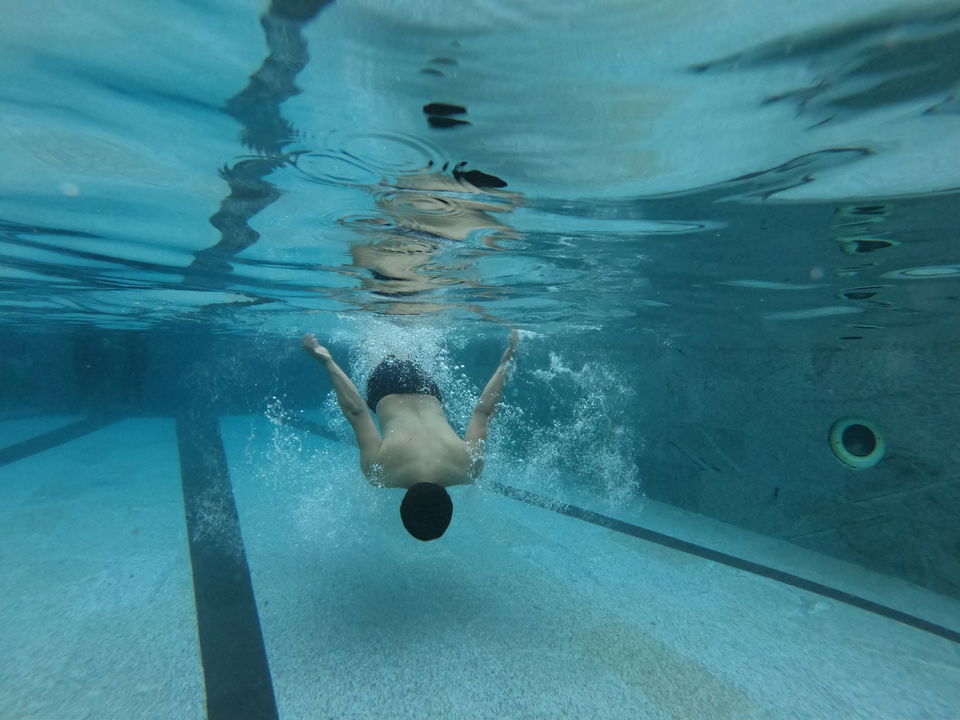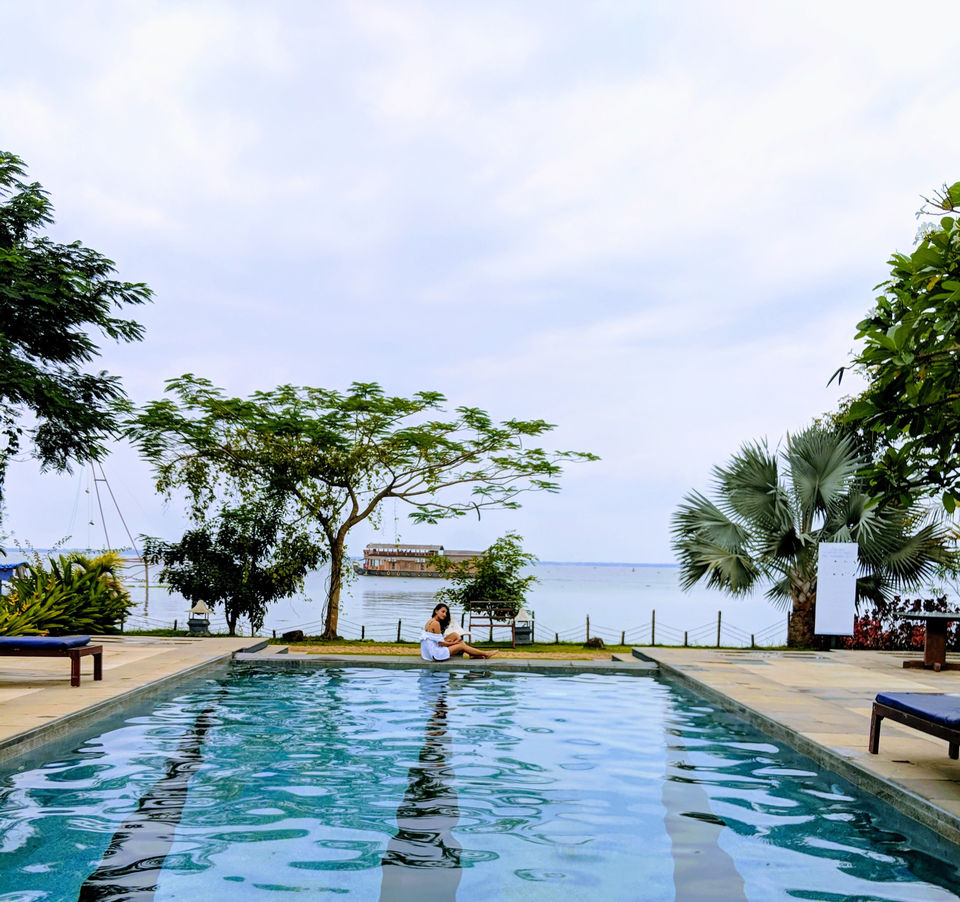 Deshadan Backwater Resort situated in the banks of Vembanad Lake , Muhamma , Kerala is one of the most beautiful resorts ; not just the architecture but also the surreal beauty of its surrounding. It's definitely a paradise for a nature lover . Swimming pool with the view of the backwaters , lush greenery , picturesque view of the clouds , cats , rabbits and a lot of birds and a peaceful environment away from the city.
I had to attend a pharmacy workshop organised by KVM College of Pharmacy , Cherthala and while looking for the resorts nearby , I came across this resort which was more like love at first site.
1.How to get there ?
We travelled to Cherthala from Bangalore via train . It costs INR 990 (A/C 3 tier) and took us around 12 long hours to reach there.We started at 5 pm from bangalore and reached the next day around 5 in the morning .You could also book a ticket on a sleeper class and it would cost approx 350.From Cherthala railway station , we took an auto .( This resort is 12 kms from the railway station and took us 20 minutes to reach there)
Other ways to reach this place :
Via Bus : Drops you directly to Cherthala .
Via Flight : Cochin International Airport is 72 kms from the resort which would take you around 2 hours to reach there.
Fun fact :Cochin International Airport received UN " Champions of the Earth" award as it is the world's first airport to be fully powered by solar energy.
2.How much does it cost?
The price varies in different sites . We booked from Make My Trip ( which was the cheapest then )and it was around 2500 per night. You can also book from their official website. There is a private cottage with a plunge pool attached that costs more than the normal rooms.If you are looking for a sumptuous romantic getaway , this has to be it.
Also, the check-in time is from 11 am and obviously , we were there way ahead of time ; We had to pay 1500 bucks extra for 2 rooms.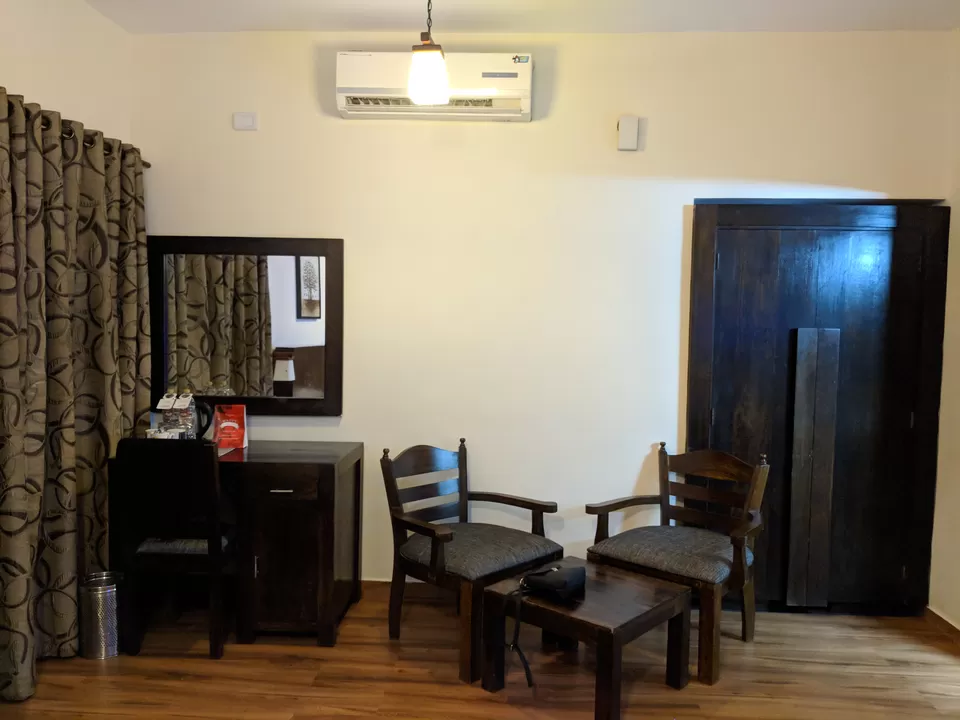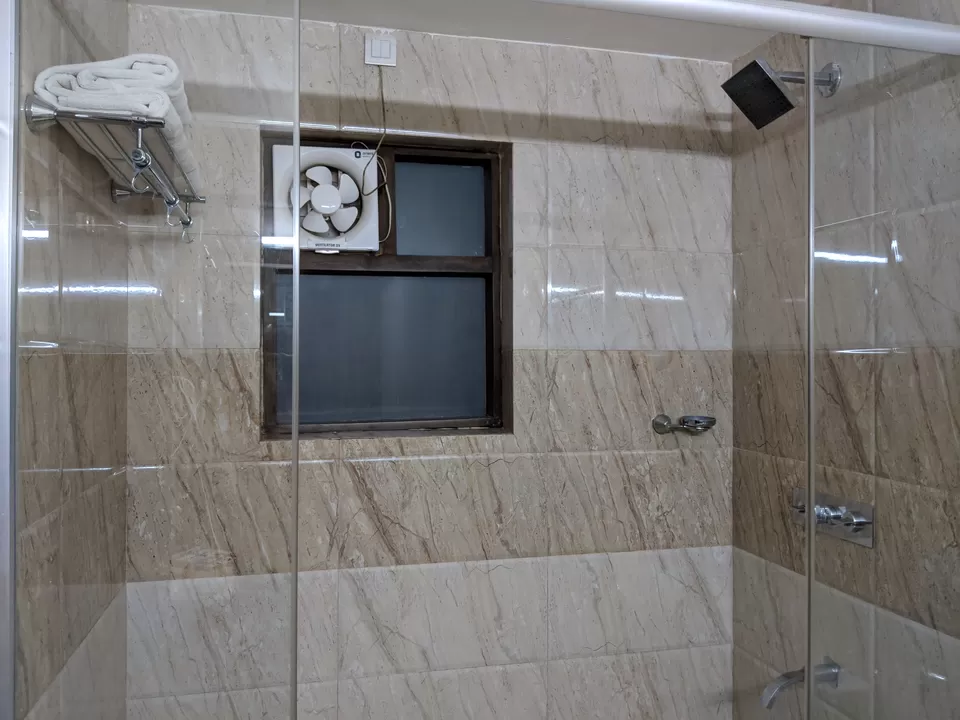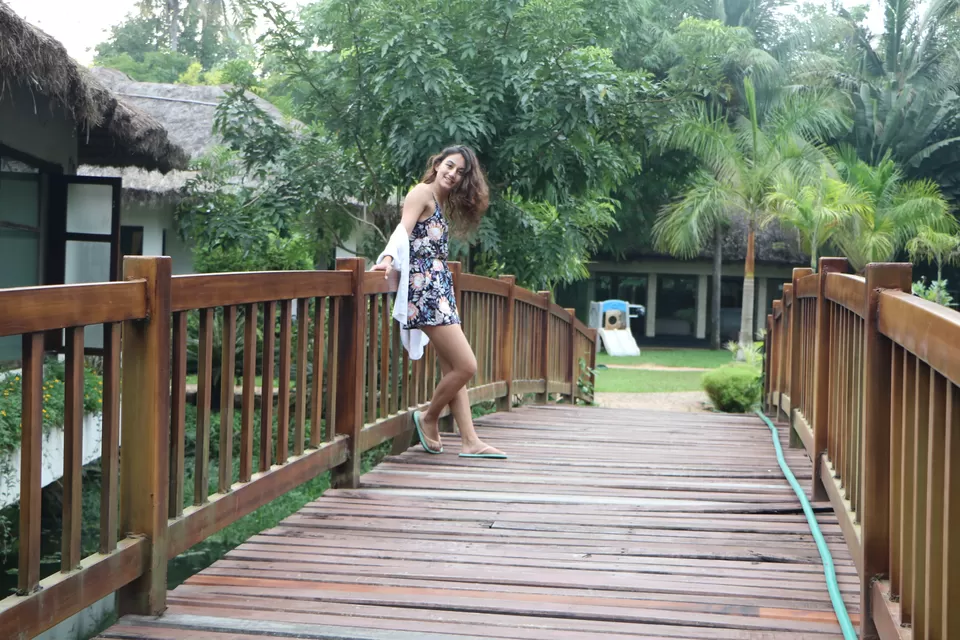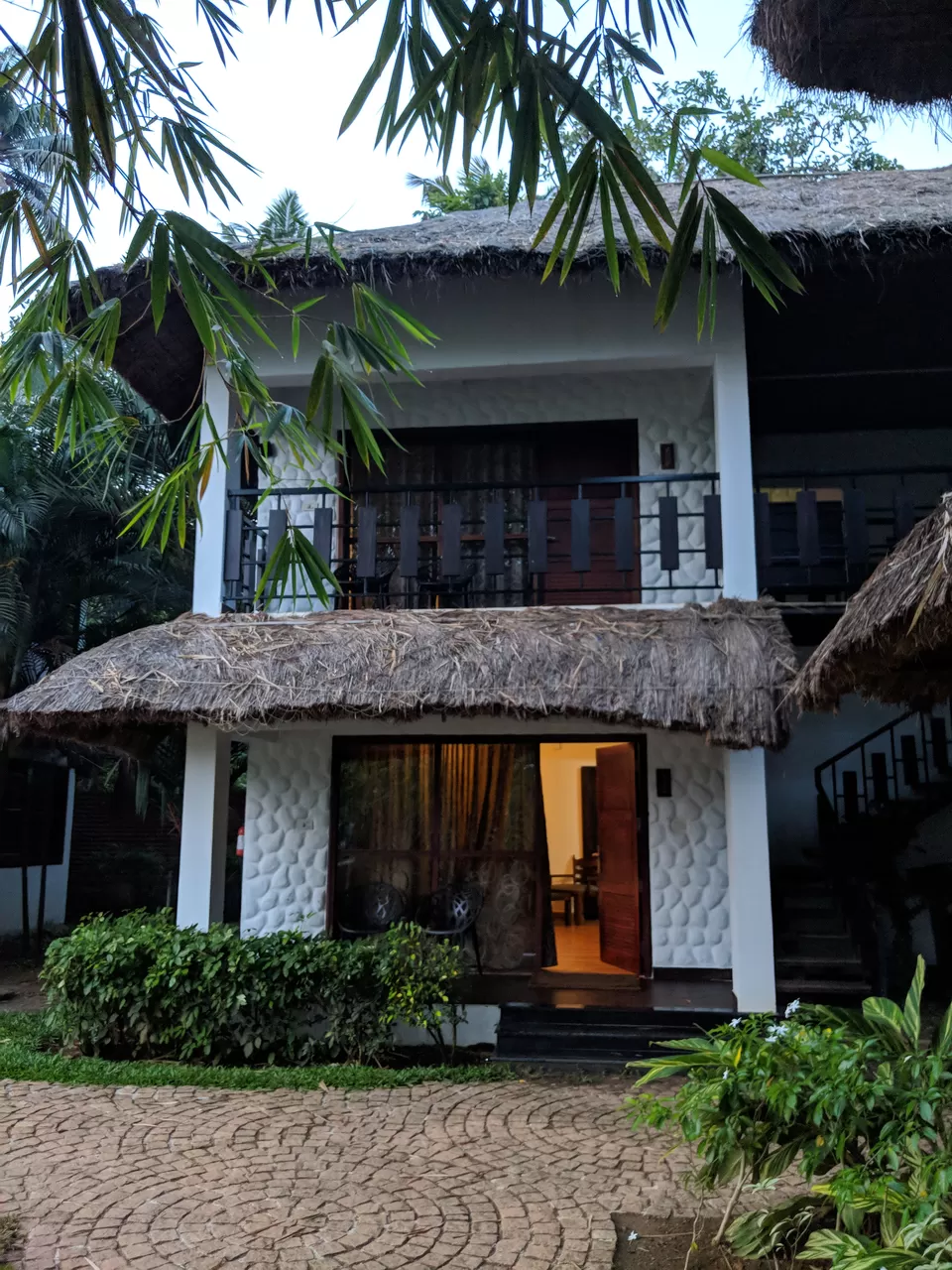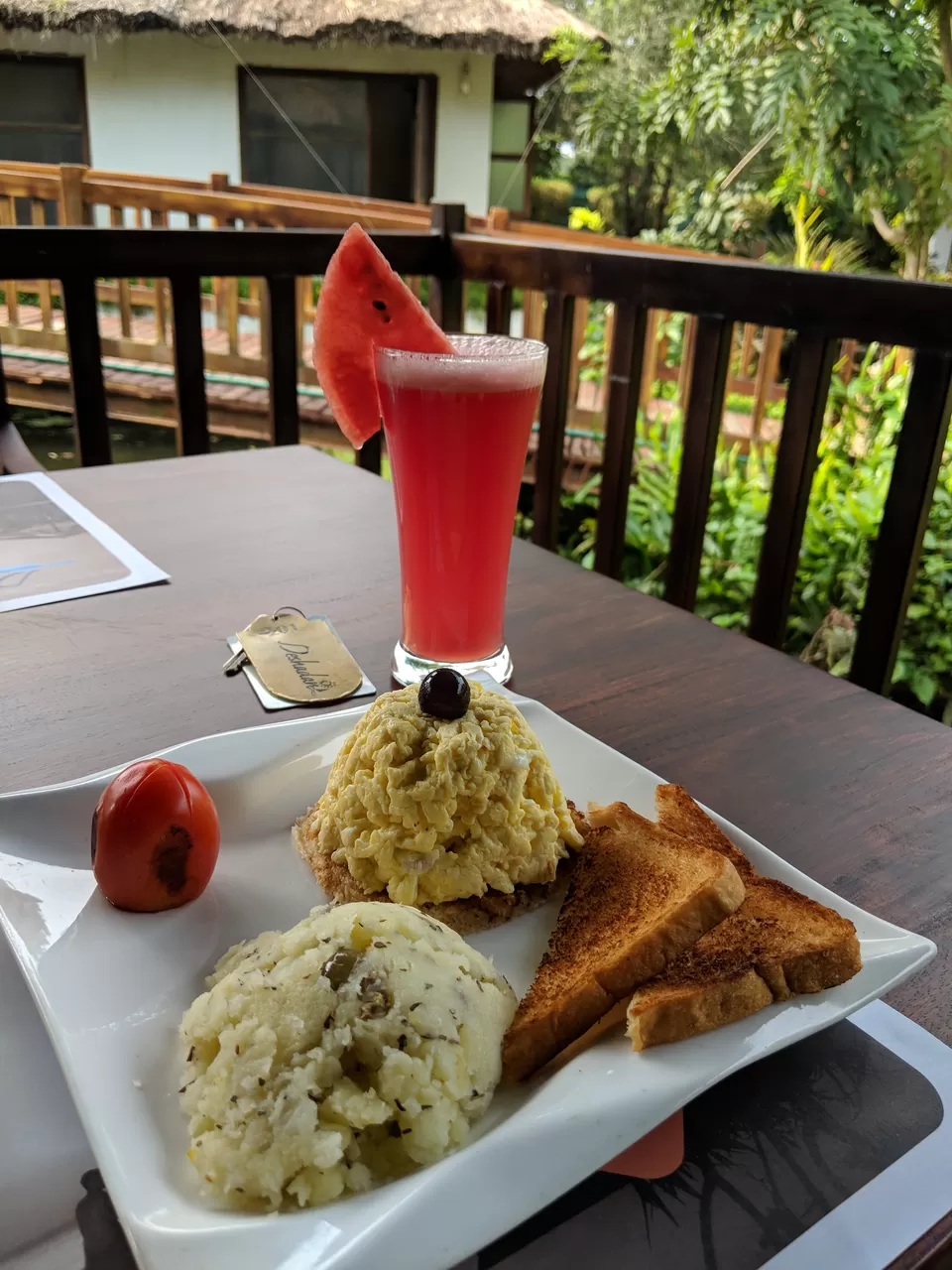 3.What are the facilities available?
INCLUSIVE OF THE PRICE :
Free Wi-Fi
Swimming Pool
Parking Space
A/C Room
Personal Safe
TV
Mini Fridge
Hot Shower Facilities & Toiletries
Other facilities that you should pay for:
Spa
Massage
Boating( Moto boat / House boat)
Fishing
In -house restaurant facility
They also book you a cab / an auto if you inform them prior. As it is away from the actual city , you cannot find a ride on time. So, it's better you call the front desk if you don't have your own vehicle.
MOTOR BOAT : It wasn't provided by the hotel though .It was about to rain so they cancelled the boating service. A guy happened to pass by in a motor boat and charged us 1500 for four of us . It was expensive , considering the fact that it was only for 10 minutes which by the way felt like 2 .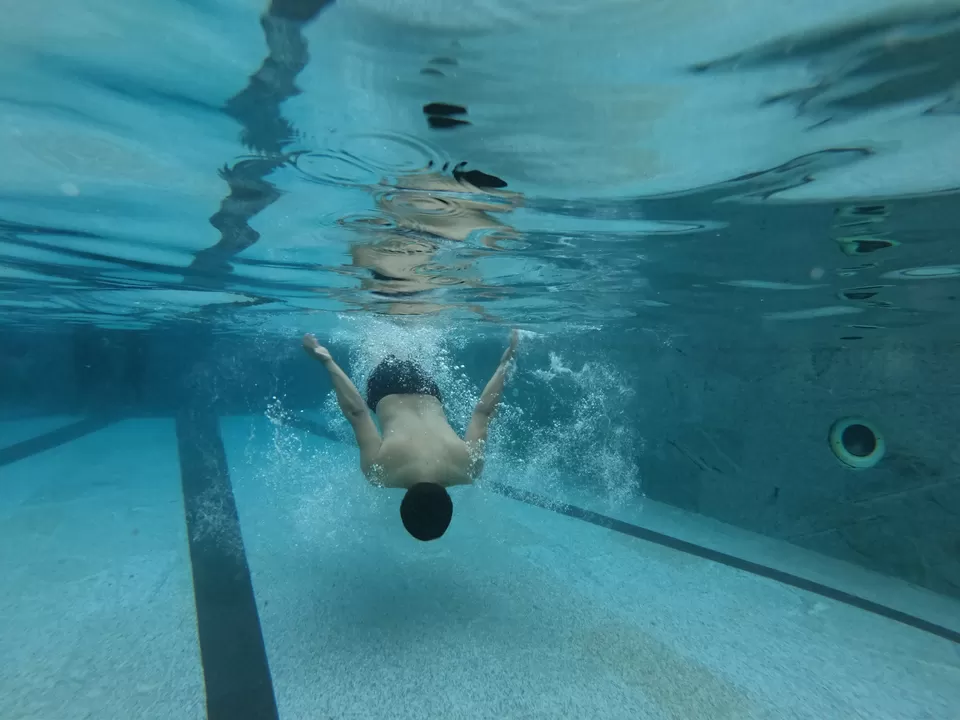 SWIMMING POOL : So, this pool is 4 ft in depth and is well maintained . The only problem I faced was that it was impossible for me to open my eyes as it burned like anything. But the view was to die for.
I would suggest anyone travelling near Alleppey or in Cherthala to stay at this place for sure .