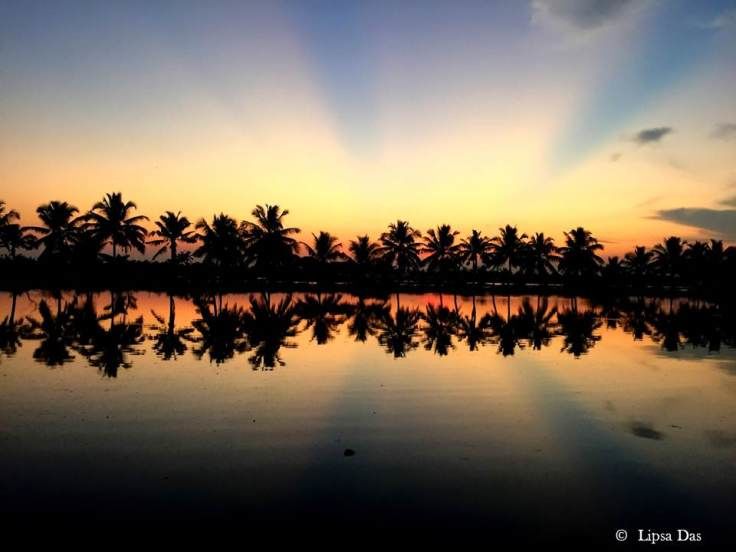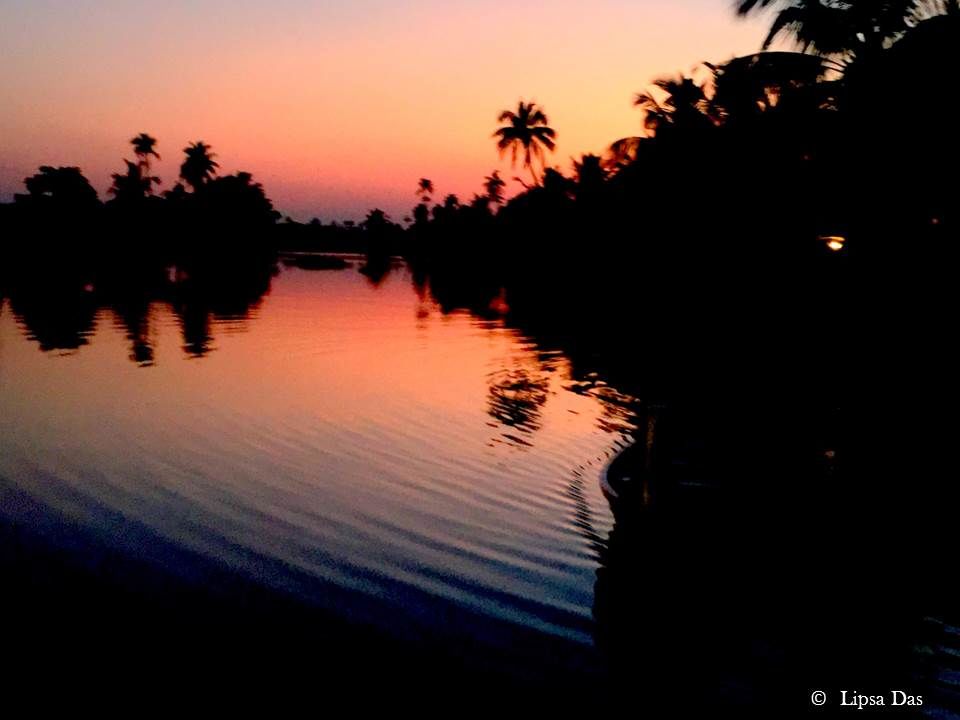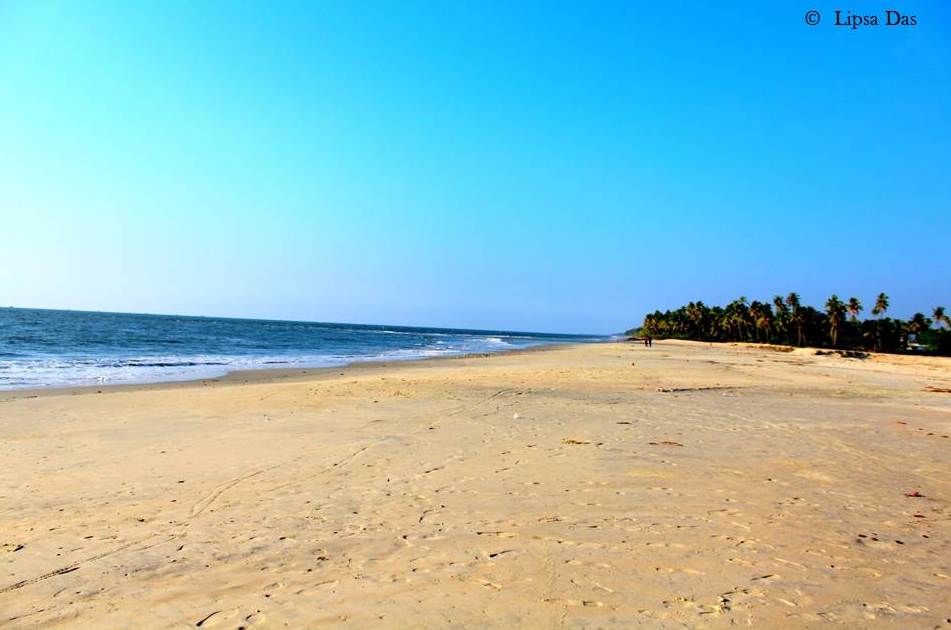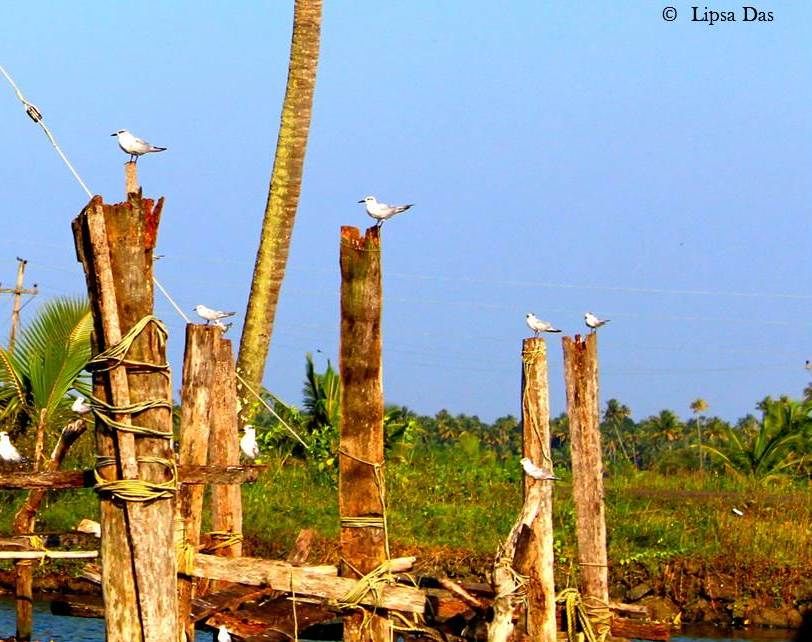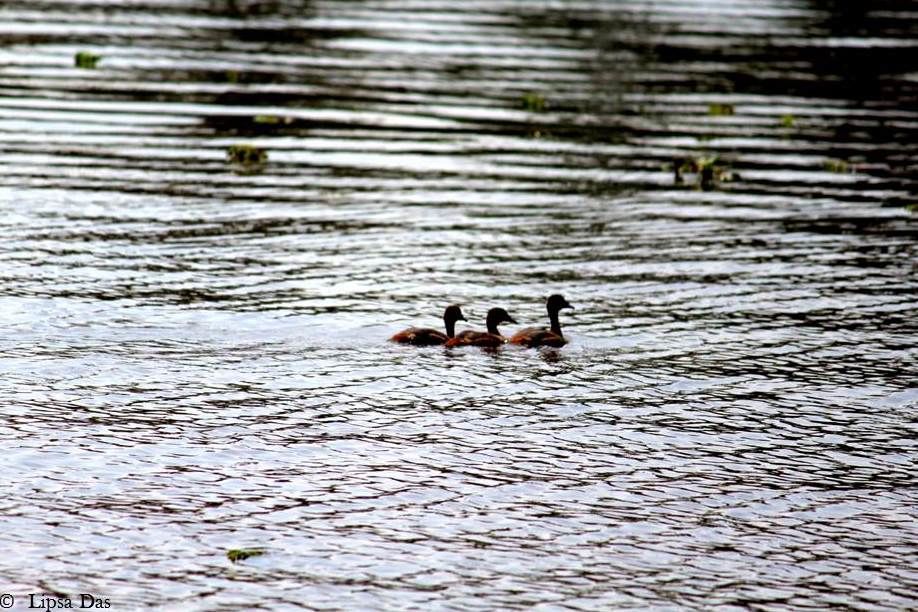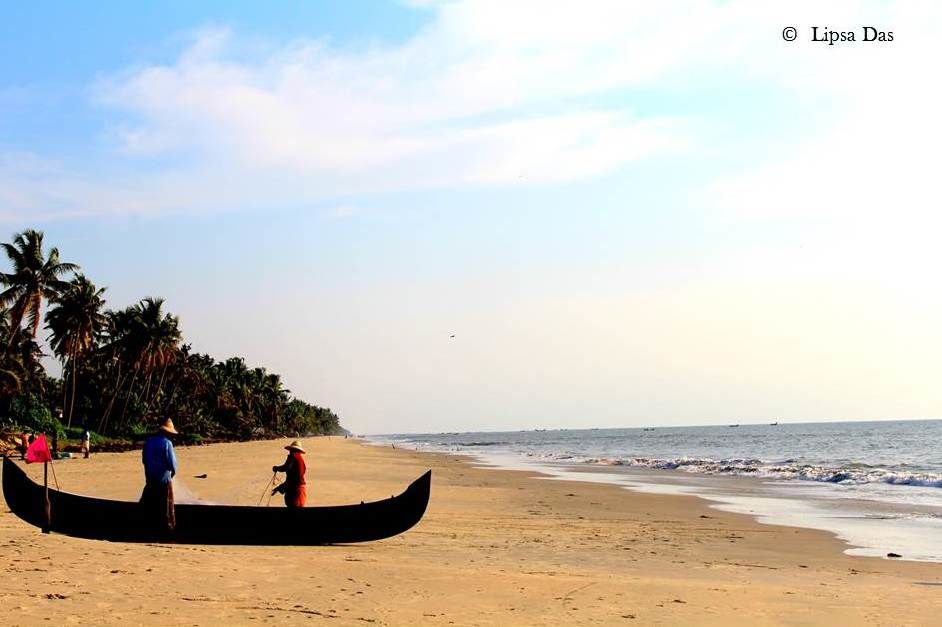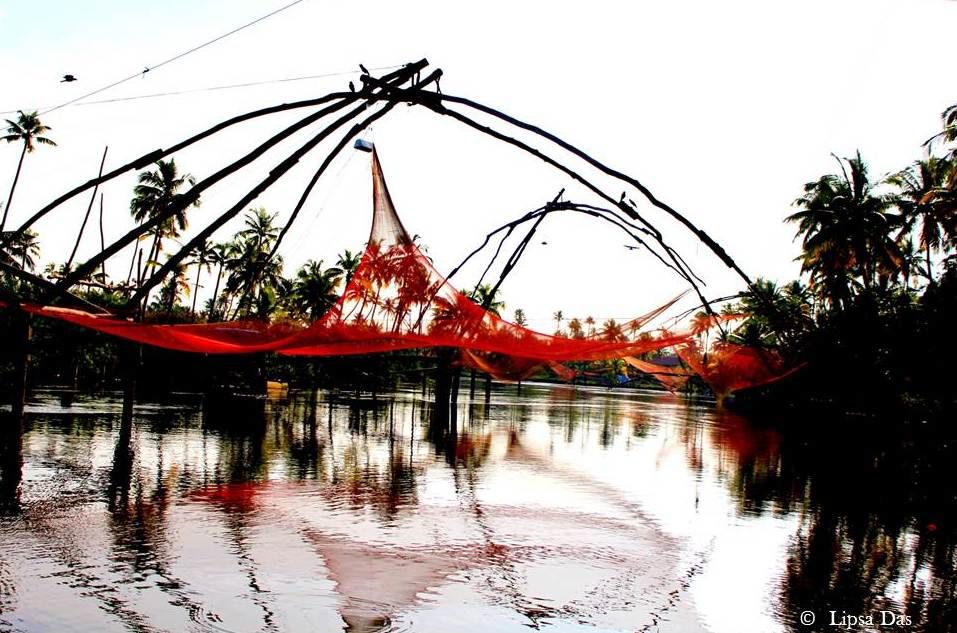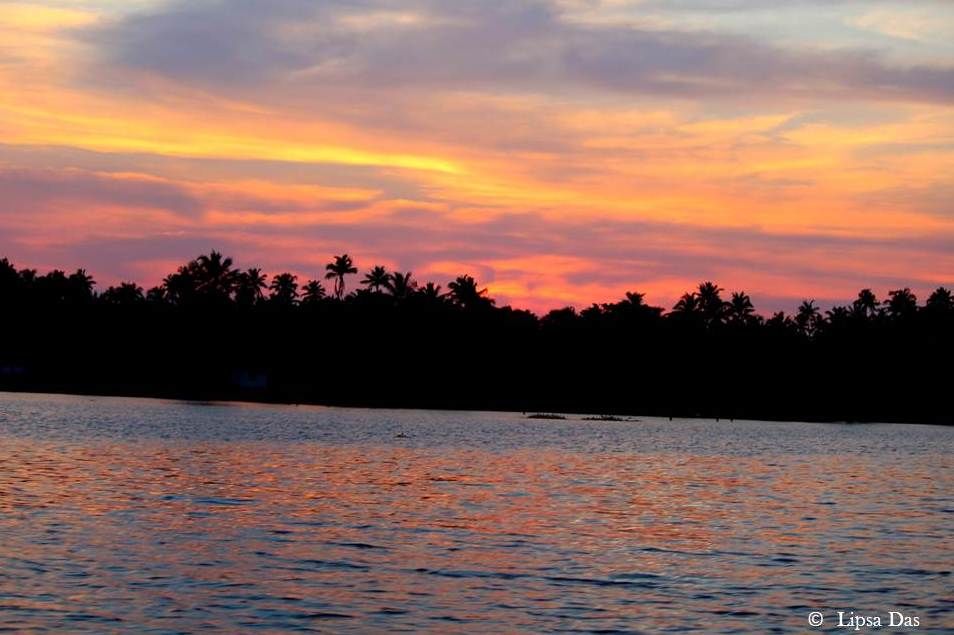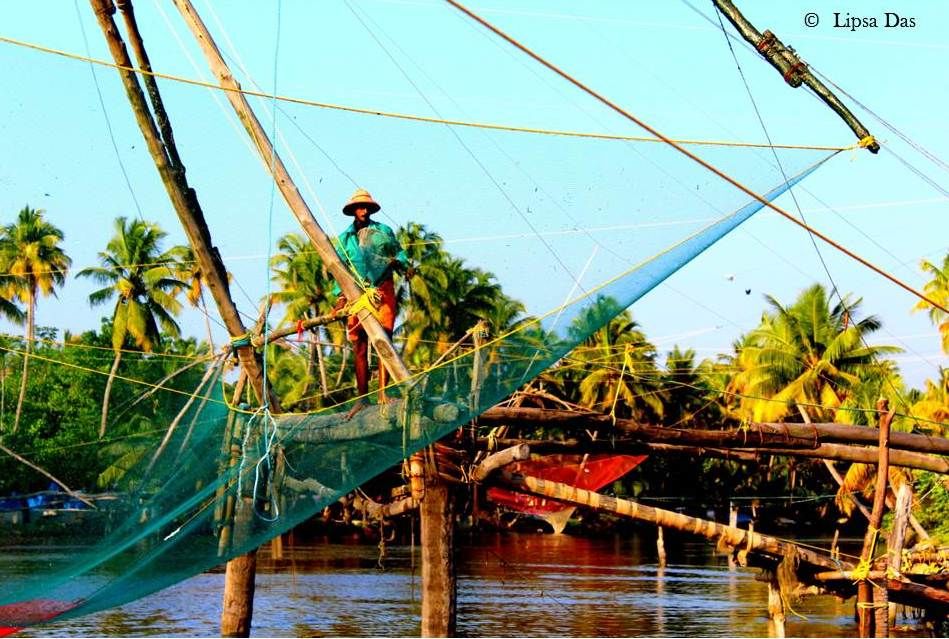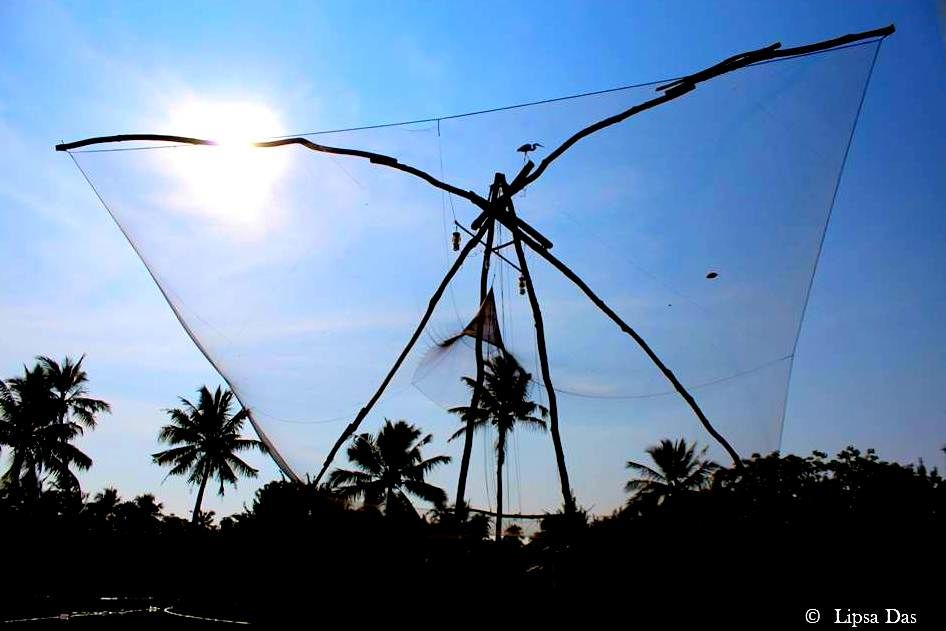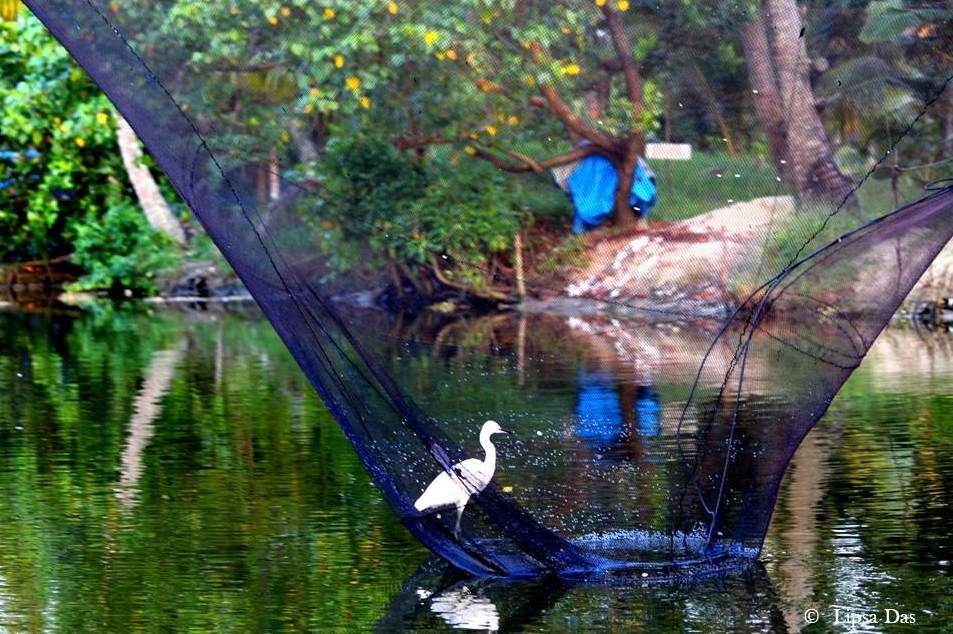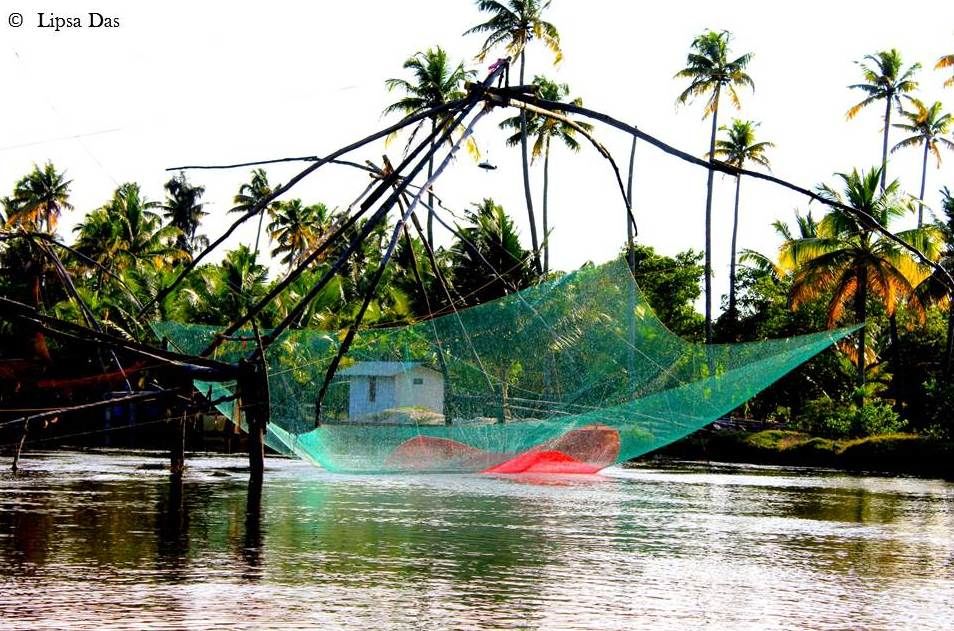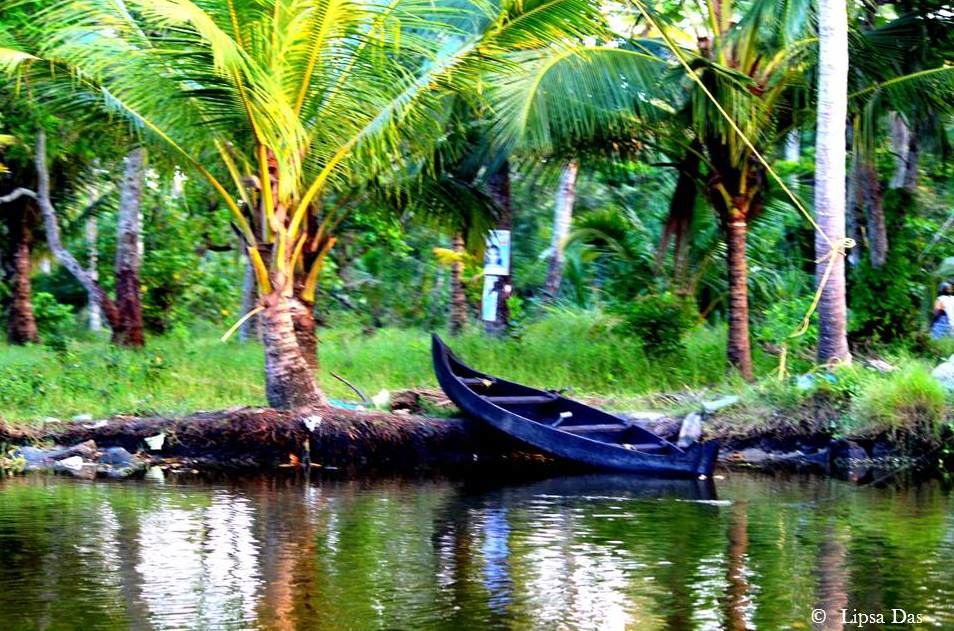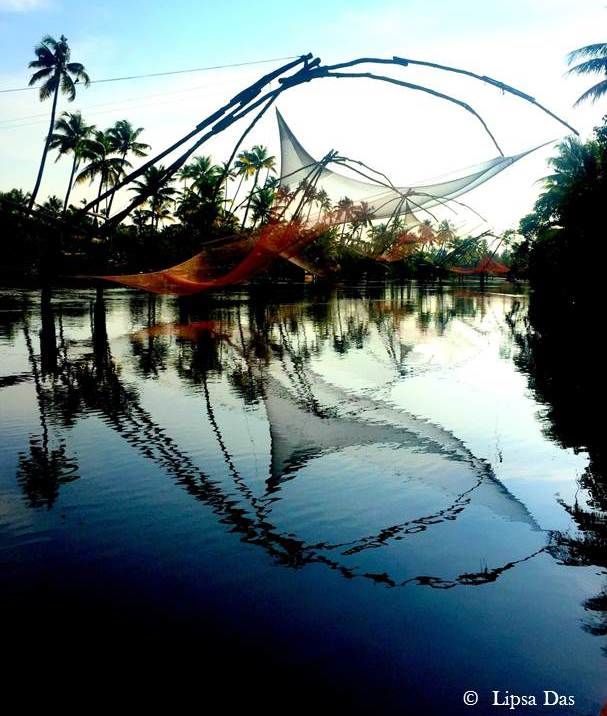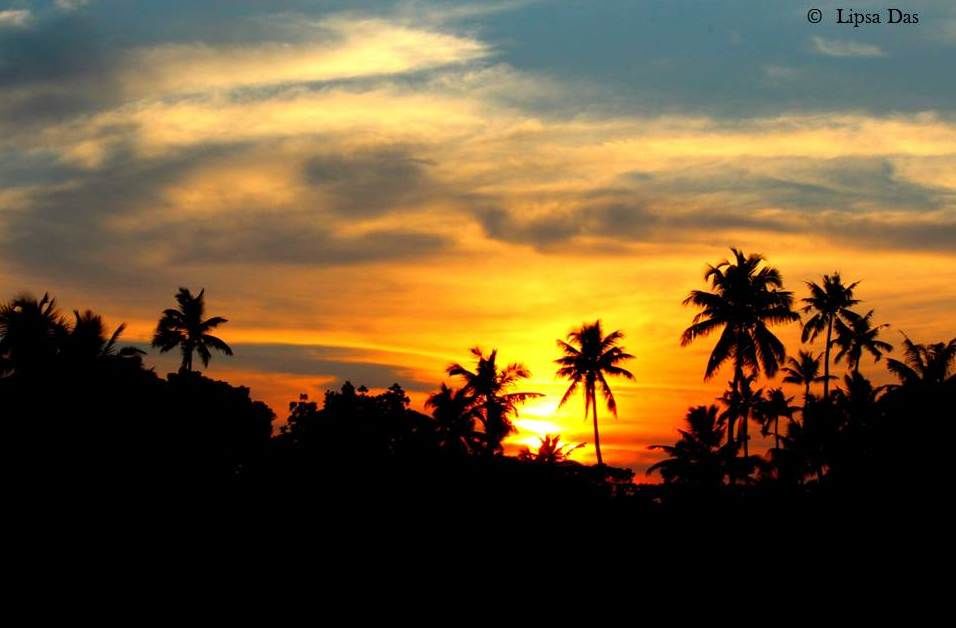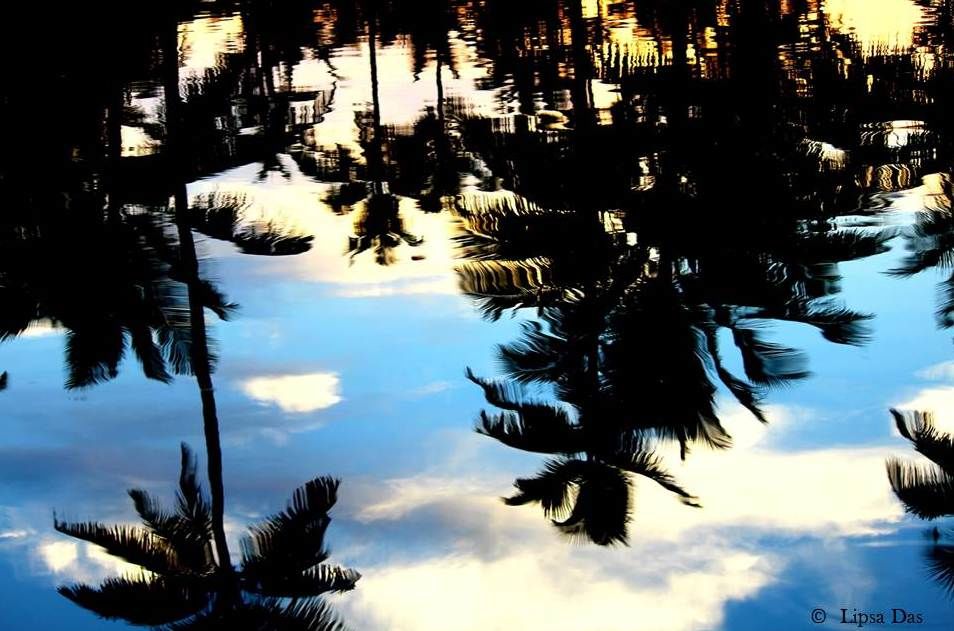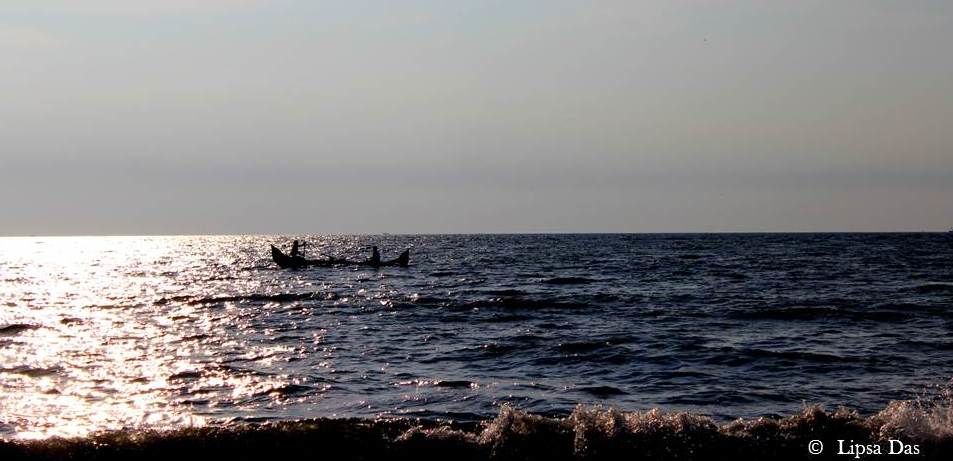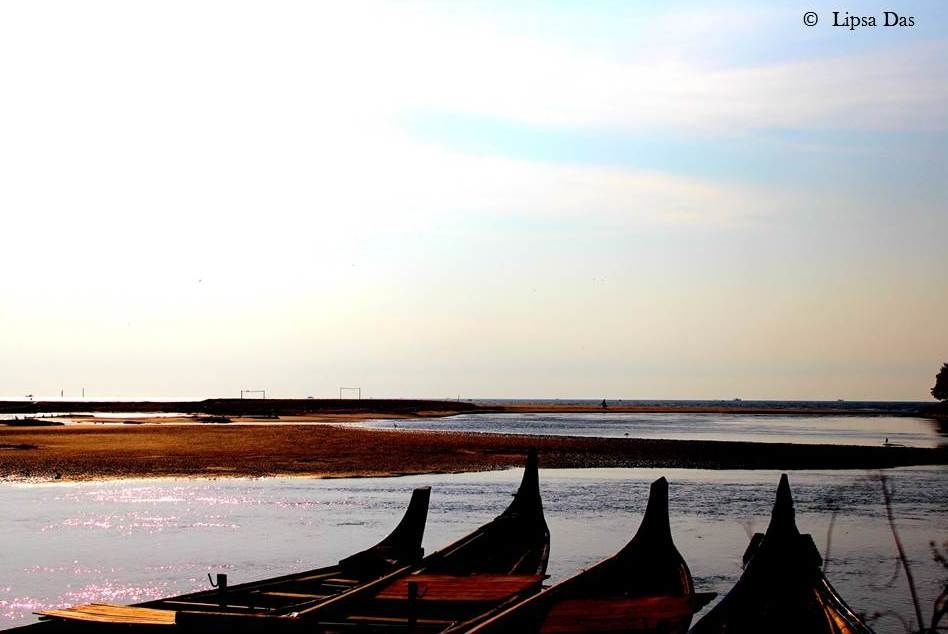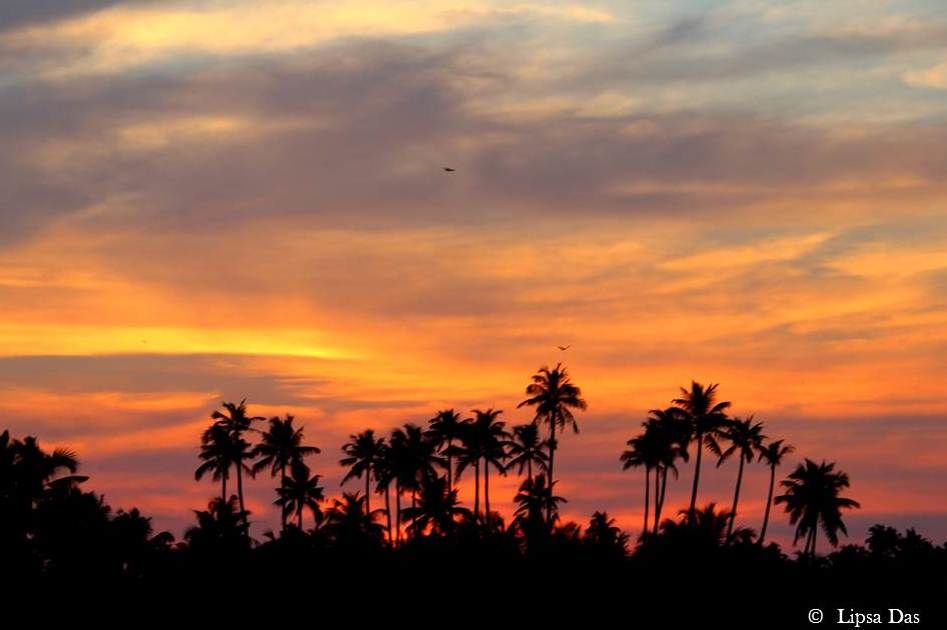 They say, you should write about memories when they are fresh in your mind. Considering this, I decided to pen down my most recent trip with my bestie to Kerala. After years of failed attempts to be able to do a trip together, when we had almost given up on the idea, the opportunity came our way and this time it was another school friend's wedding in God's own country. We both knew we had to do this trip together. Well, it started with a train journey during which the both of us kept talking incessantly (before blaming us you must know that this was our catch up time after at least 10 years, if not more).
We reached our destination Chertala (about 22kms from house boat capital Alleppey), before the break of dawn and thanks to our host, he had a cab waiting for us. After a half hour drive of watching the early risers of the village starting up with their day, we reached our beautiful resort. The approach to the resort was pretty unique and interesting as it is right in the middle in backwaters. To reach our resort, we had to get on a country boat and we could see it coming towards us creating ripples in the still water that looked even more beautiful with the colors of dawn in the background.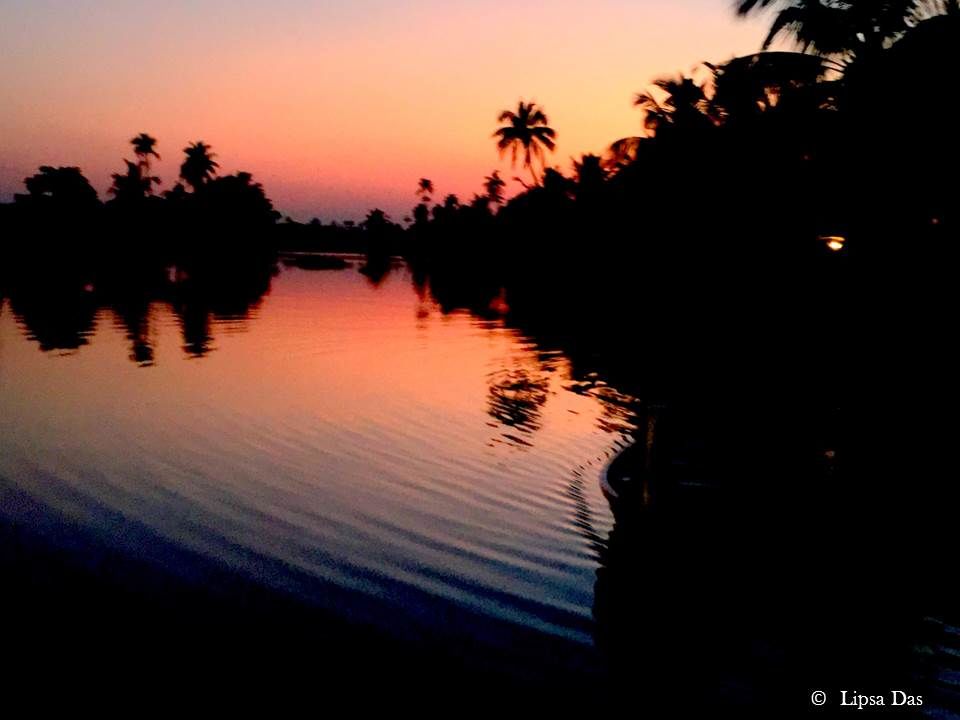 And on the other side, we were welcomed with- a breathtaking sunrise although it lasted only for a few minutes, I was lucky to capture this magical sight on camera.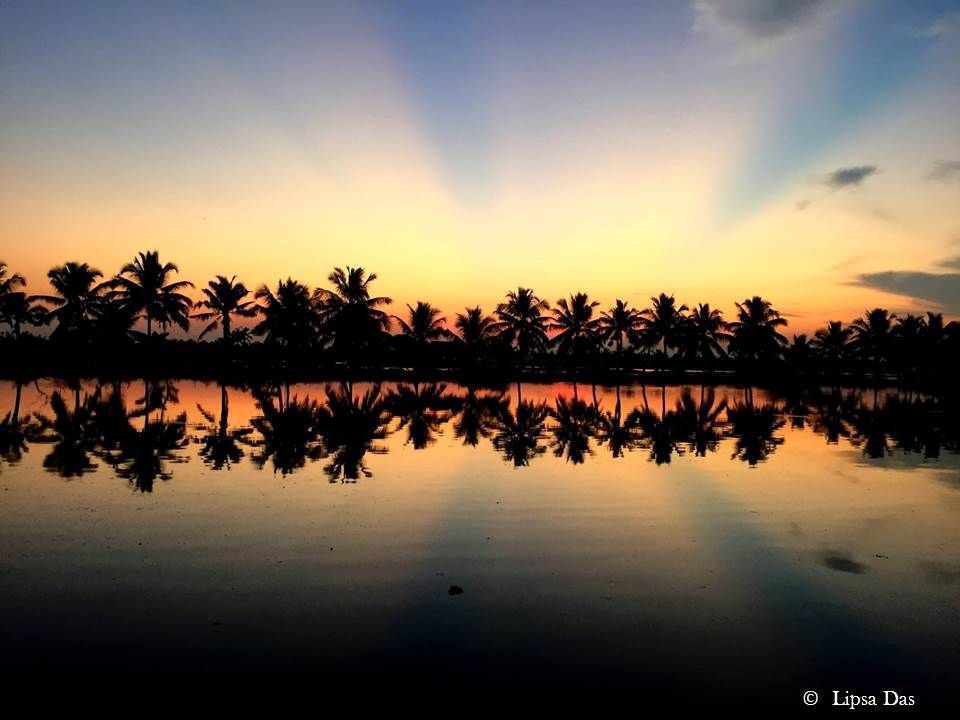 After having our breakfast, I chose to laze around, while my friend went ahead and pampered herself with some authentic Ayurvedic spa treatment. In the evening, we went to a beach nearby. Our mode of transportation to the beach was via a motor boat which passed through the fishing villages.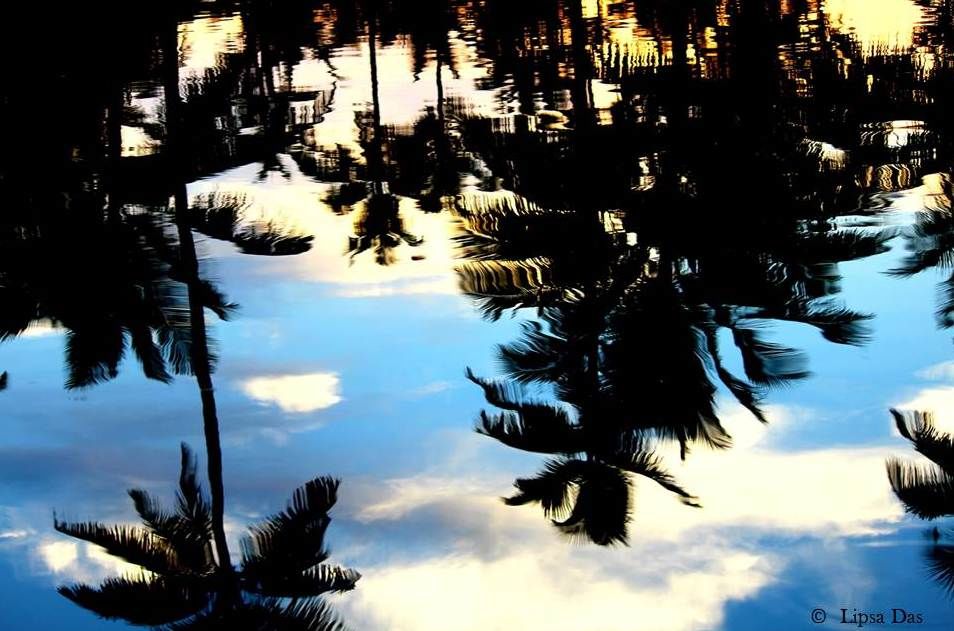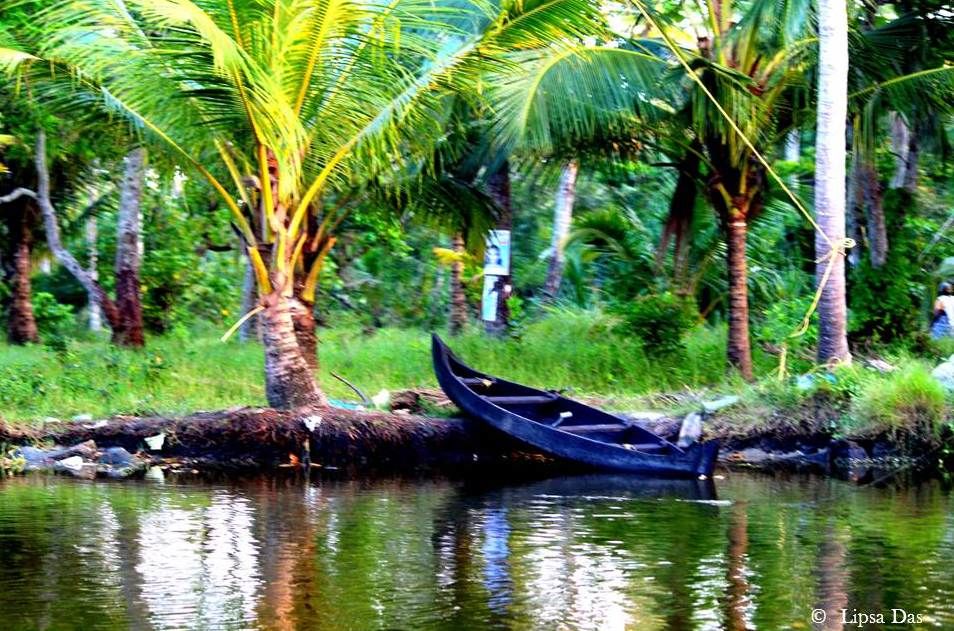 It was interesting to see several Chinese fishing nets, which defined the characteristic of the village. Cheena vala, as these are called locally, are fixed land installations for fishing. They also make for a great photo opportunity.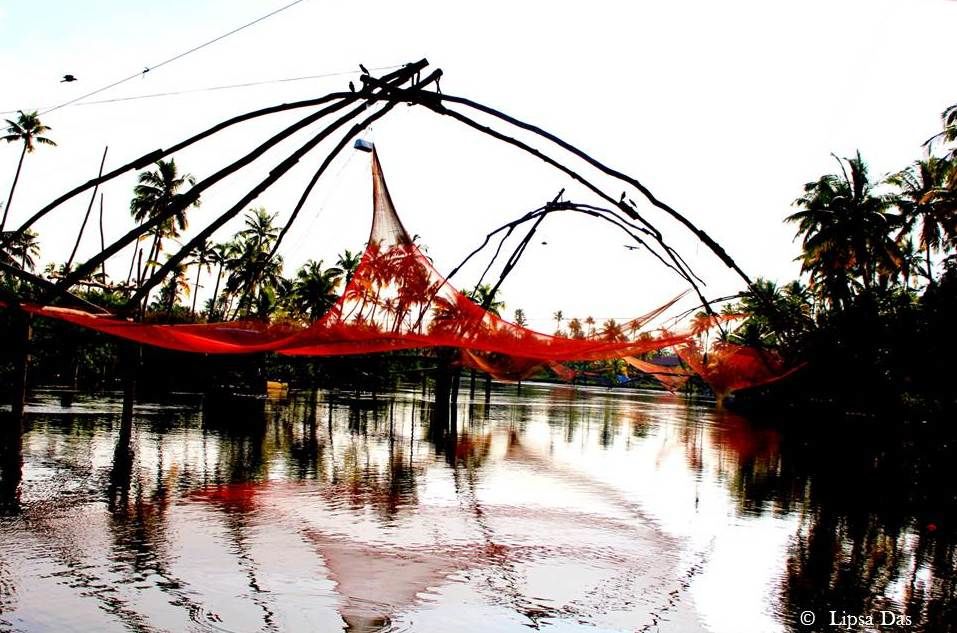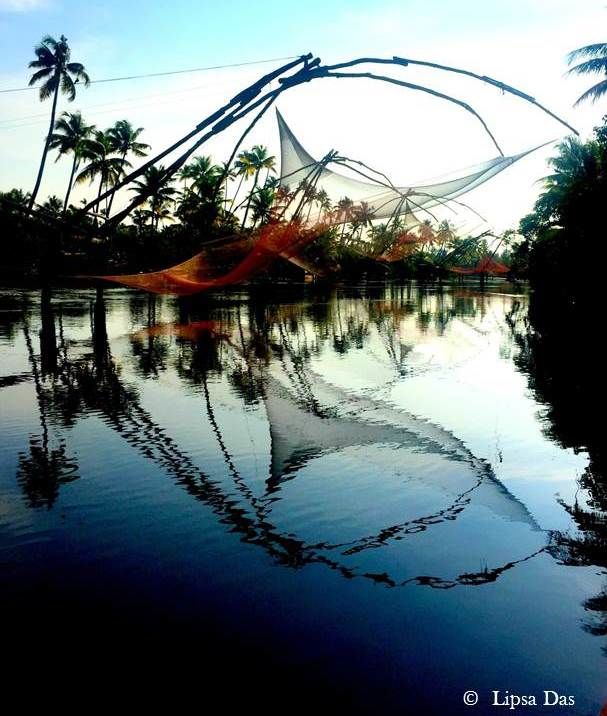 The fishermen leave these nets overnight and pull them back early in the morning to check for the catch.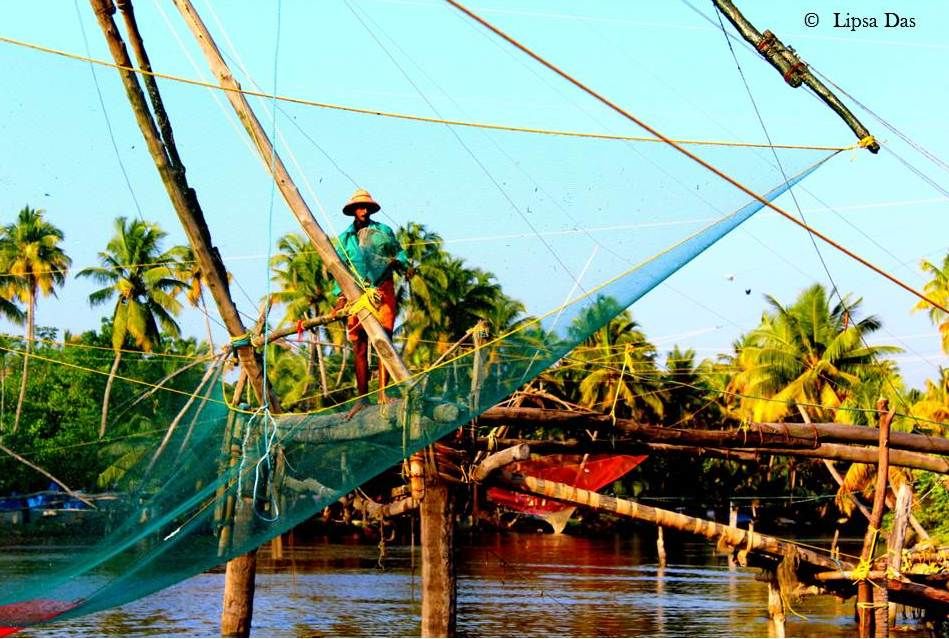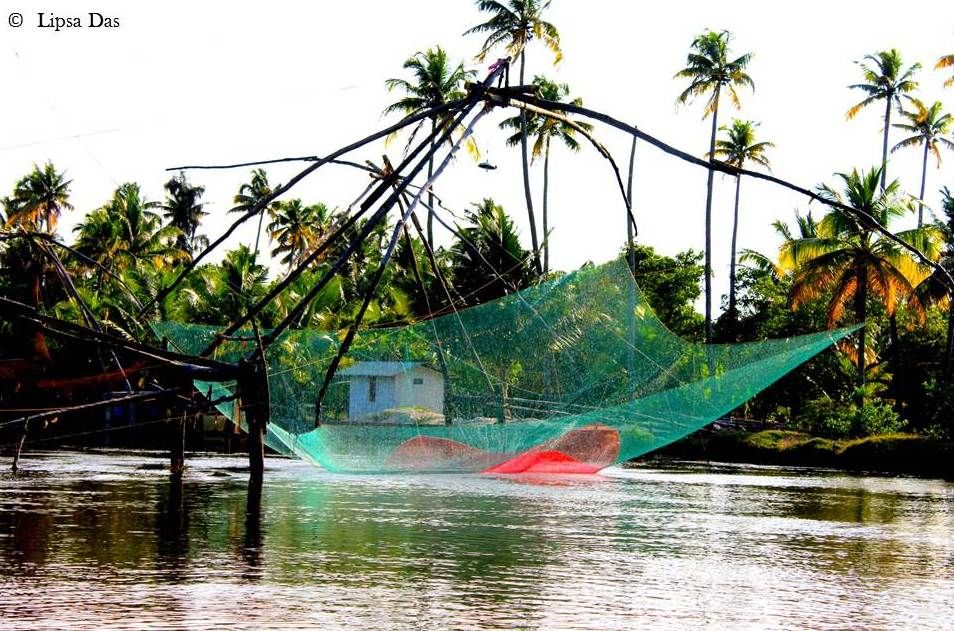 Another bonus along with the breezy boat ride was the opportunity to bird watch. I am no expert at spotting different bird species but this place is definitely a bird watcher's delight.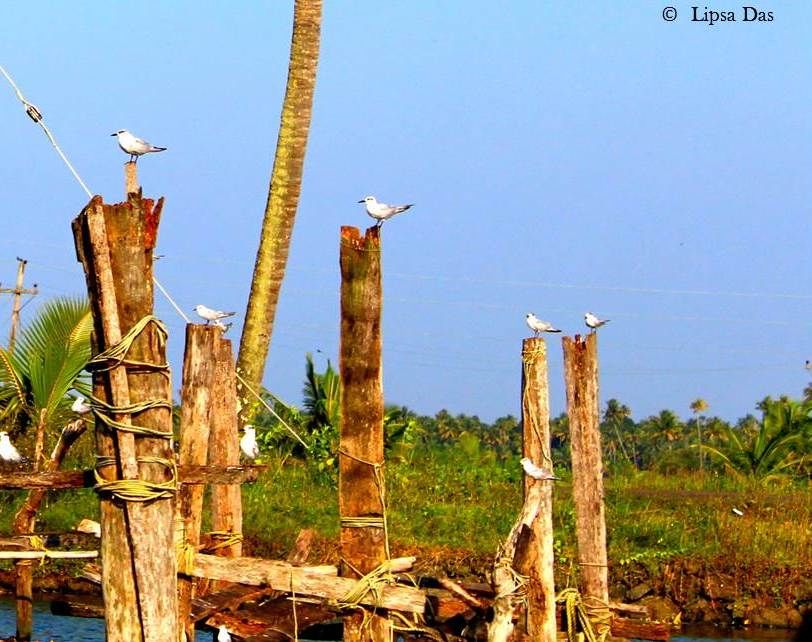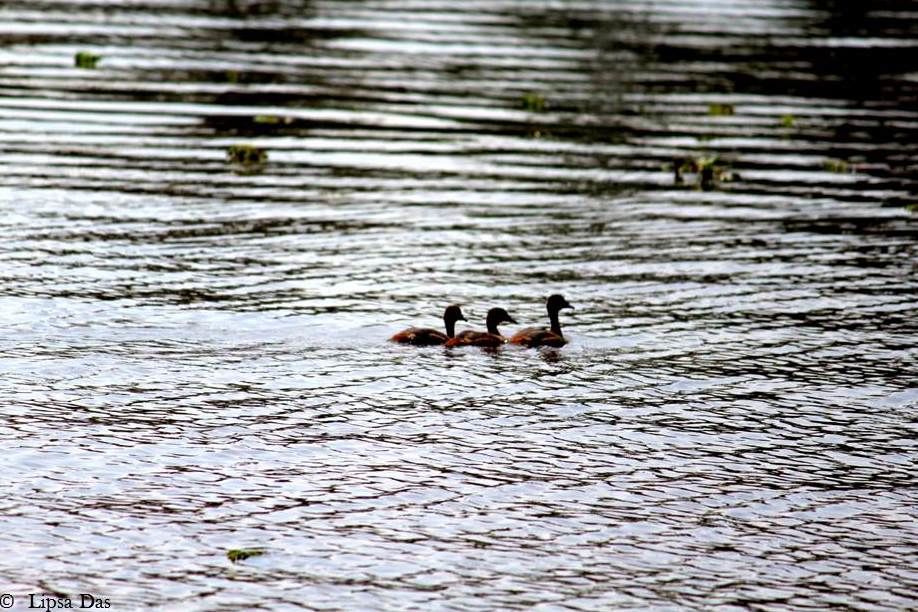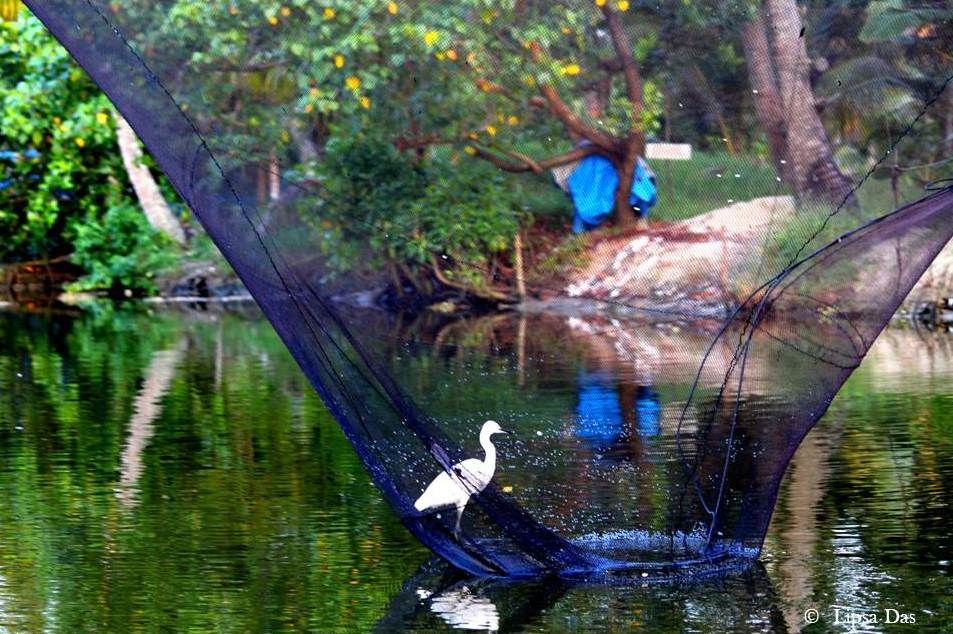 When we reached the Andhakaranazhi beach, to my surprise, we had in front of us a very clean secluded beach. Though I would not call it a typical white sand beach (which it claimed to be), these weren't the usual golden sands that are common in India. It was refreshing to see unending stretches of the shoreline all to ourselves.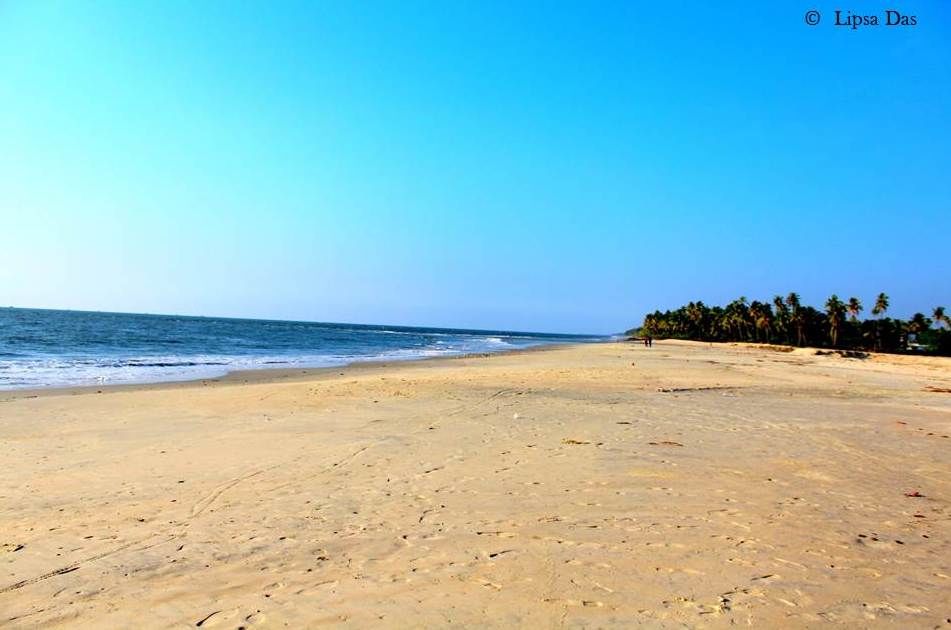 While my friend got busy collecting shells, I got busy capturing some moments around us.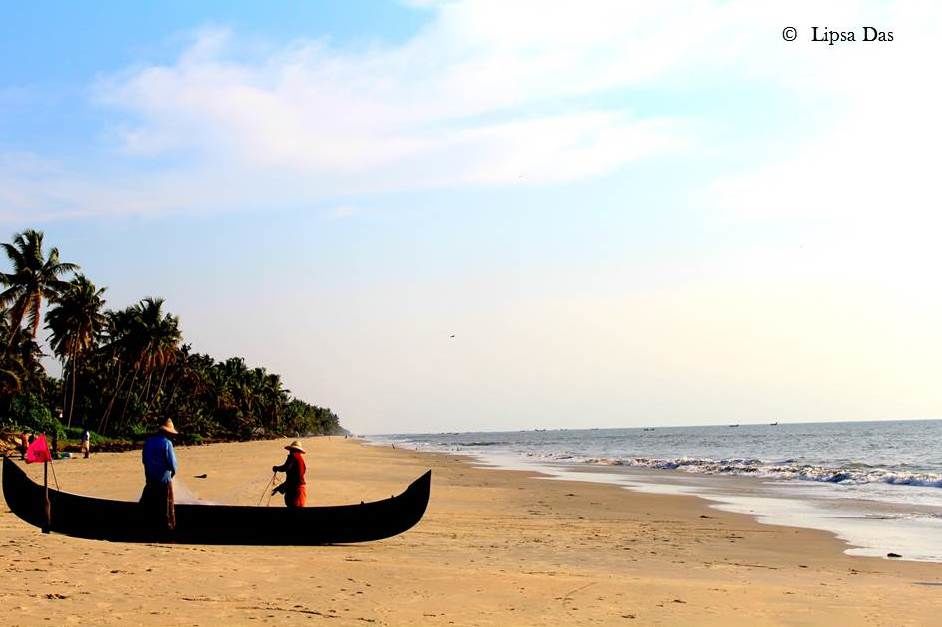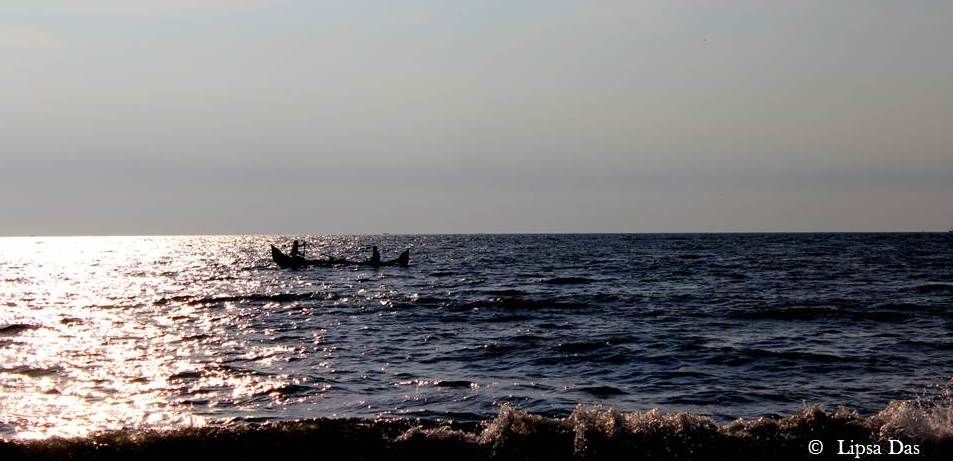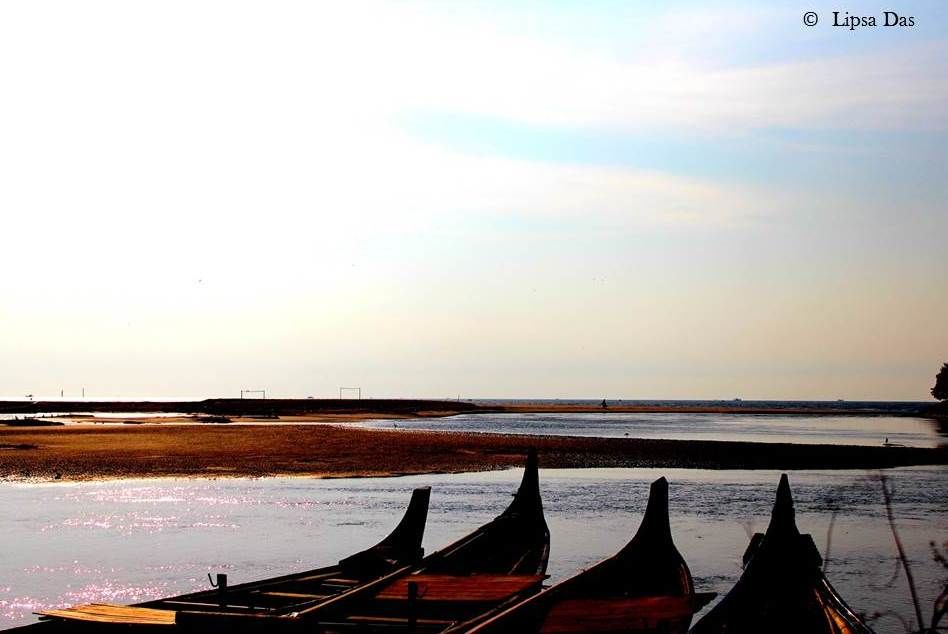 Our beautiful day came to an end while witnessing a lovely sunset and the gorgeous spill of colors on the skies.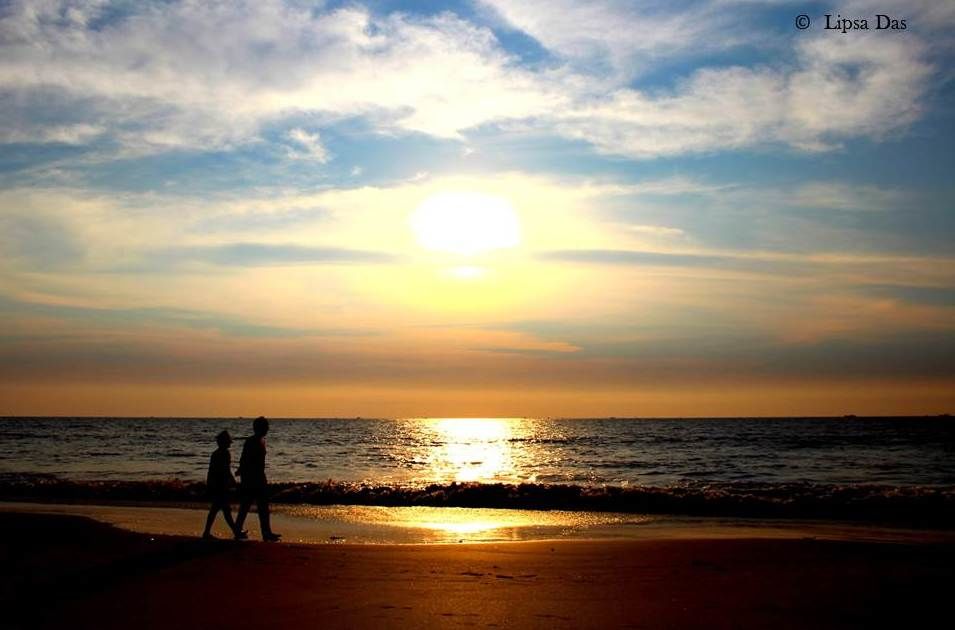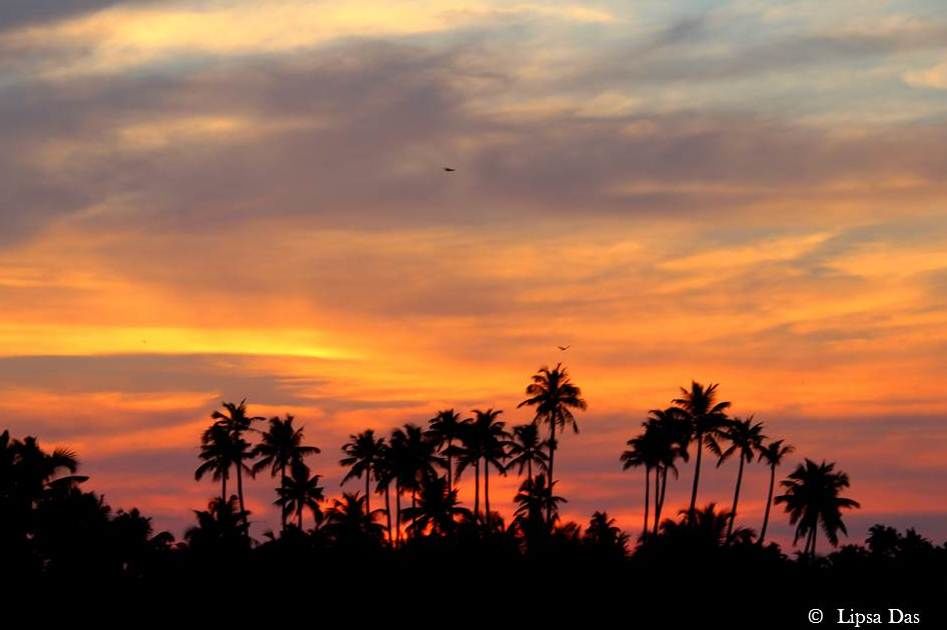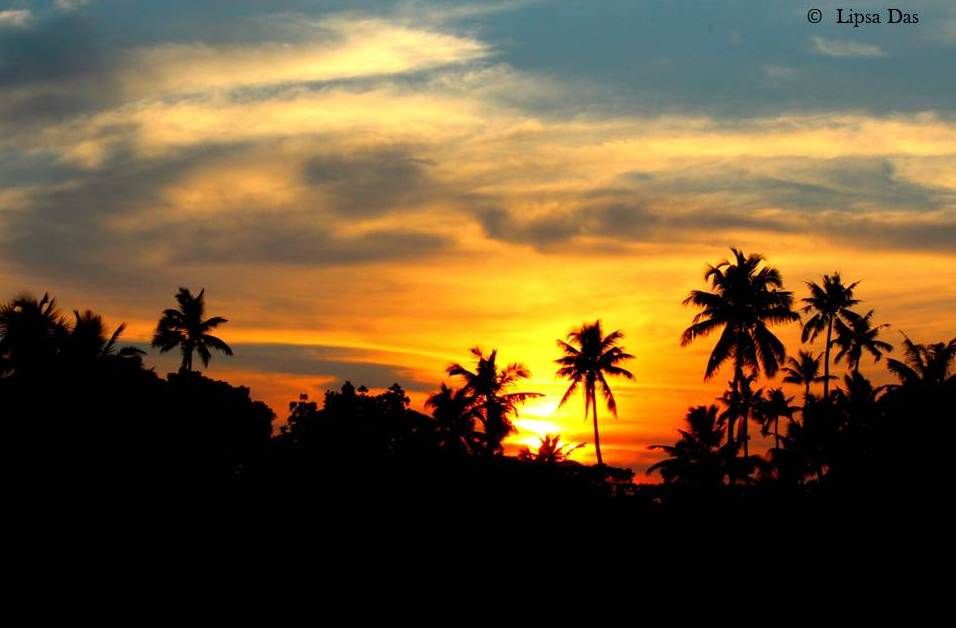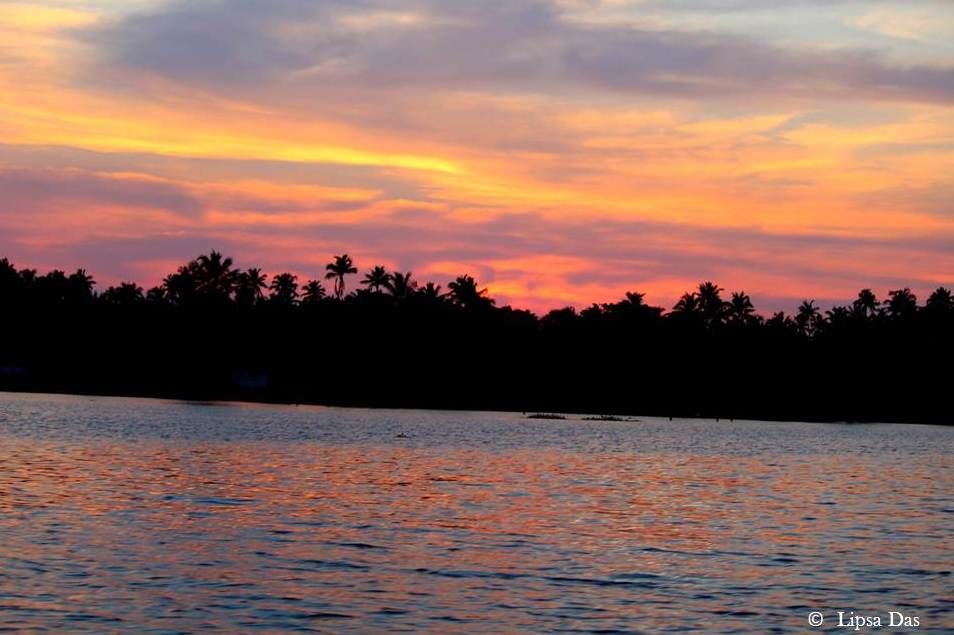 The waters have always had a very calming effect on me. And I think though it was just the first day of our trip, I already felt well-rested and peaceful.
After a long time, I had that kind of a day, where I could just sit staring into the horizon, doing nothing. I knew that God's own country has a lot more to offer, and I couldn't wait for my next day to unfold already, as I was going to do what you MUST do, when you are in Kerala – A Houseboat cruise!!
This trip was originally published on Not All Things Touristy
Frequent searches leading to this page:-
Kerala Budget Family Tour Packages, Kerala Holiday Vacation Packages Price, 3 days honeymoon packages in Kerala, Places to visit in Kerala for 4 days, things to do in Kerala