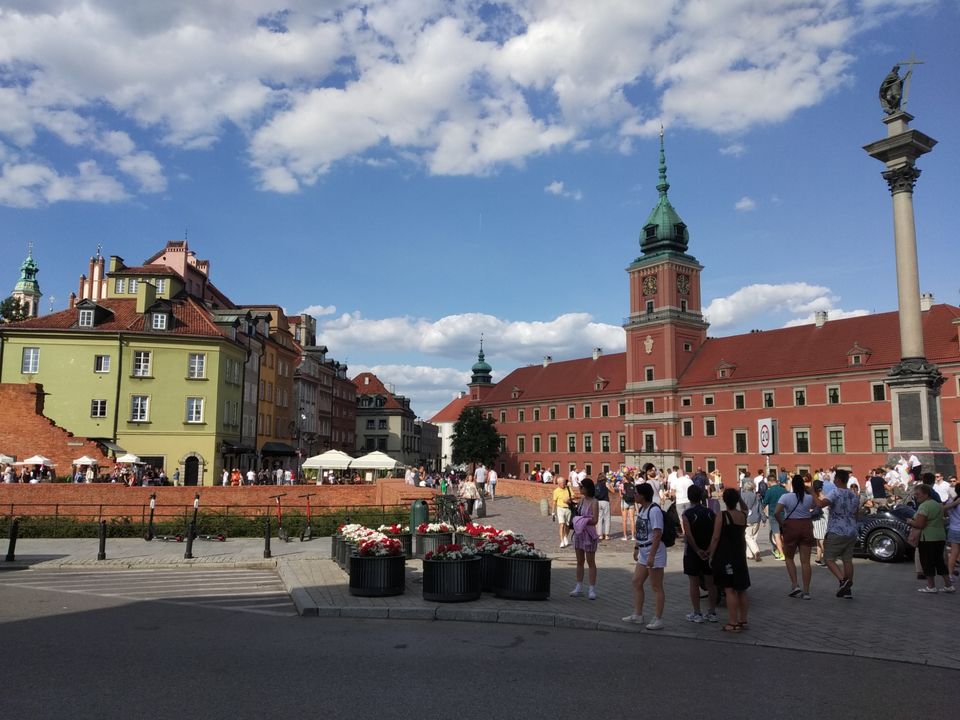 Warsaw, the Capital City of Poland is a mix of a Cosmo City and the charm of the Old Town.
The best area to stay is no doubt the Old Town. The main Castle Square in the Old Town is one of the busiest, most bustling and lively Squares we have ever seen. Many upscale Polish Restaurants offering the local Cuisine and Waitresses dressed in traditional Polish Costumes stood out in this Square. The varieties of yummy Polish dumplings are a must try when in Poland. We visited the Royal Castle and it's beautiful sprawling gardens...a must see in the Old Town. As we walked around the Old Town, we saw amazing sights like the Tomb of the Unknown Soldier, the Presidential Palace, Warsaw Barbican, Heroes of Warsaw Uprising Monument and other beautiful medieval buildings and Churches. The area in and around the Castle Square is lively at night too... there are quite a few karaoke and live music bars where one can relax and enjoy a drink.
Once we were done with exploring the Old Town, we went to the Cosmo side of this City which is the area around the Central Train Station. Most of the 5 star hotels are located here. This is also the Shopping district. The Mall just next to the Train Station was very good, housing all major brands and Hard Rock Cafe is also located here. The Summer Sales were on and we managed to buy some good stuff at the Mall. The Palace of Culture and Science is one of the most photographed buildings in this area. We also visited the famous Casinos Poland at Marriott Hotel near the Train Station...was a great experience.
One can never be bored when in Warsaw... there's so much to do and see. We enjoyed every moment of our 4 day stay in this lovely City. It sure exceeded our expectations. And Poland is much cheaper than most of the other European Countries. It's one of our favourite Countries now.