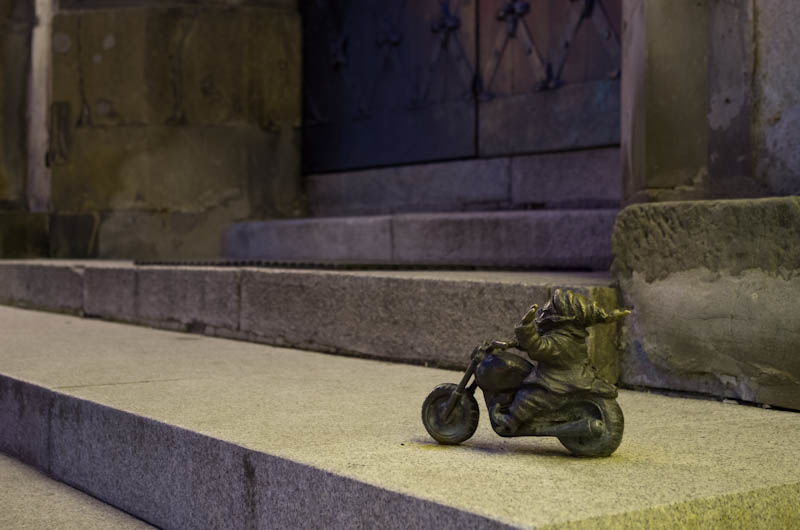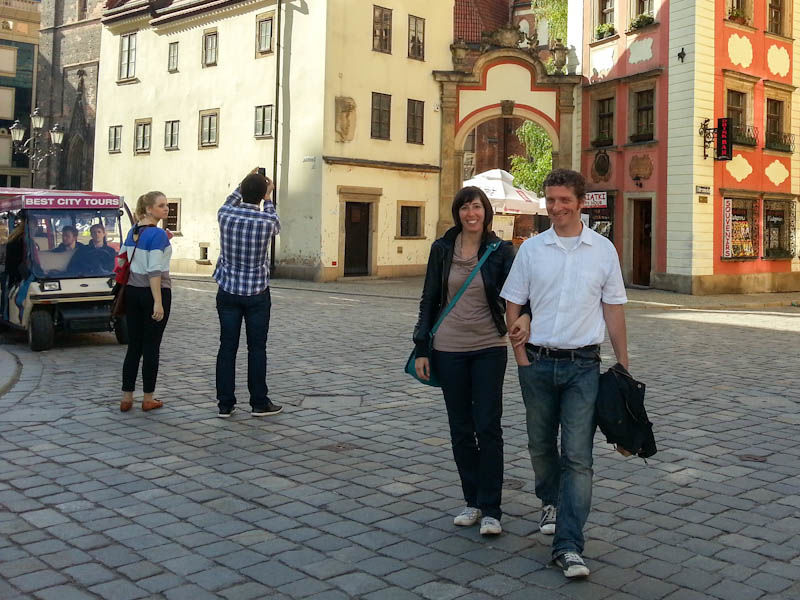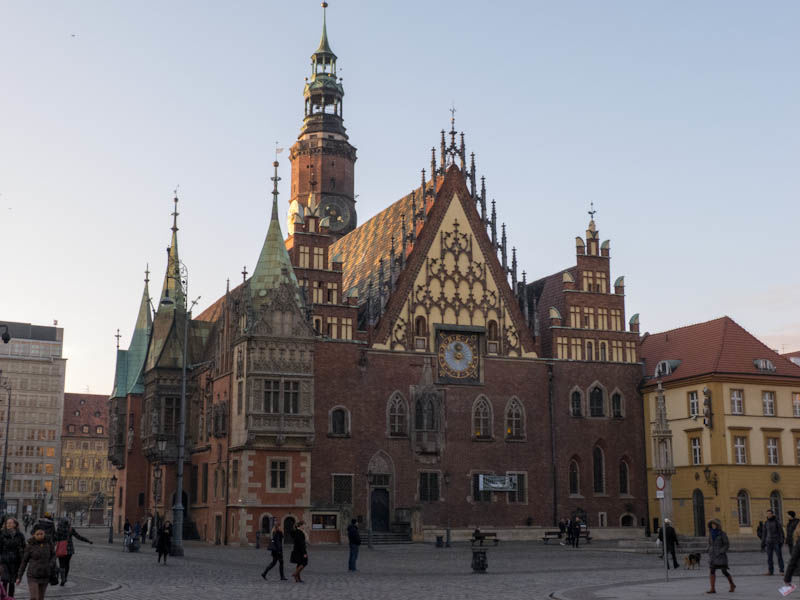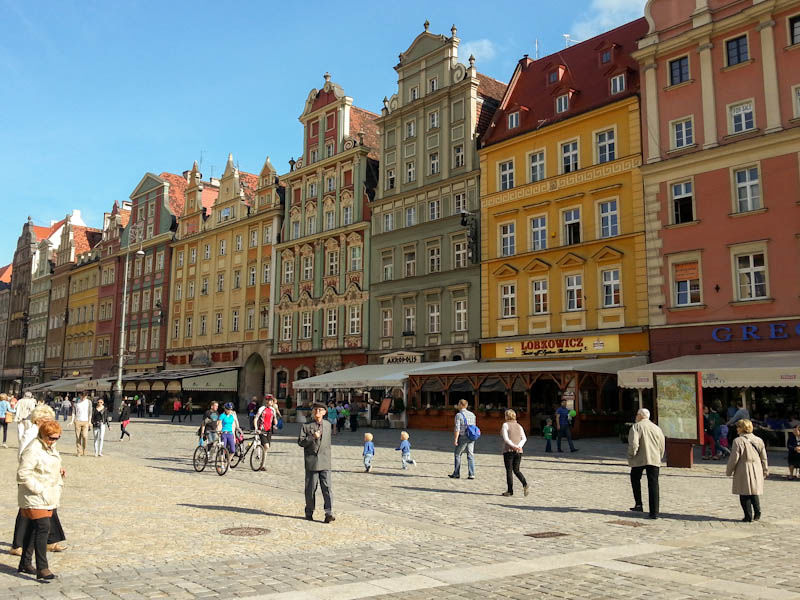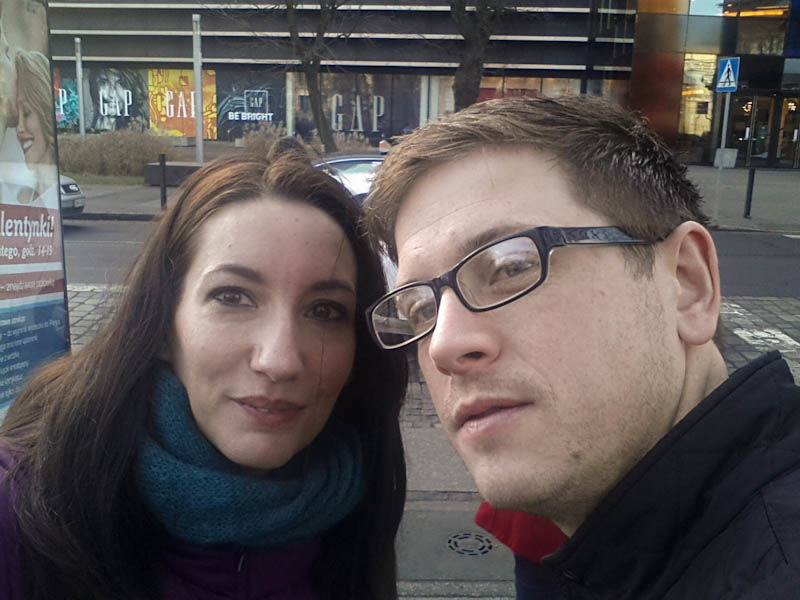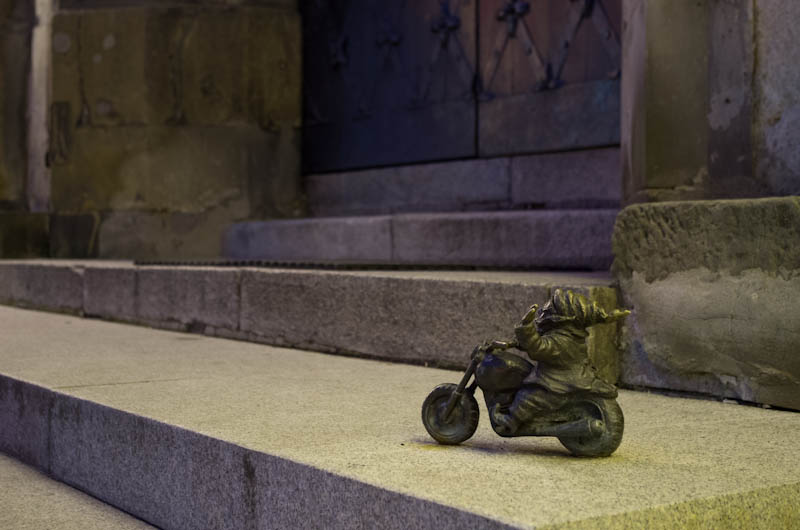 If I'd been told I would travel to Poland three times in just over a year I wouldn't have believed it. Traveling to the same country 3 times in such a short span of time isn't my usual style.
However when I found myself with some spare time but not a lot of spare cash I went online to see where I could go for a cheap weekend getaway. Ryan Air came up with a £20 round trip fare to Warsaw and after checking things out it seemed once there my pounds would go far - sold. So even though it was December off I went to Warsaw (you can read about it in this blog post). I really enjoyed my time in Warsaw and found the the Polish despite such a tragic history of betrayal and conflict were very welcoming.
The next thing that rocketed Poland to the top of my list was my sister and her partner's decision to base themselves in Poland for 10 months of a year long sabbatical. This made logistical sense for them as the cost of living was low (for Europe) so their Canadian dollars would go further and it was a central location for exploring. As well her partner Peter was born in Poland making the visa situation easier and the language barrier less of a hurdle.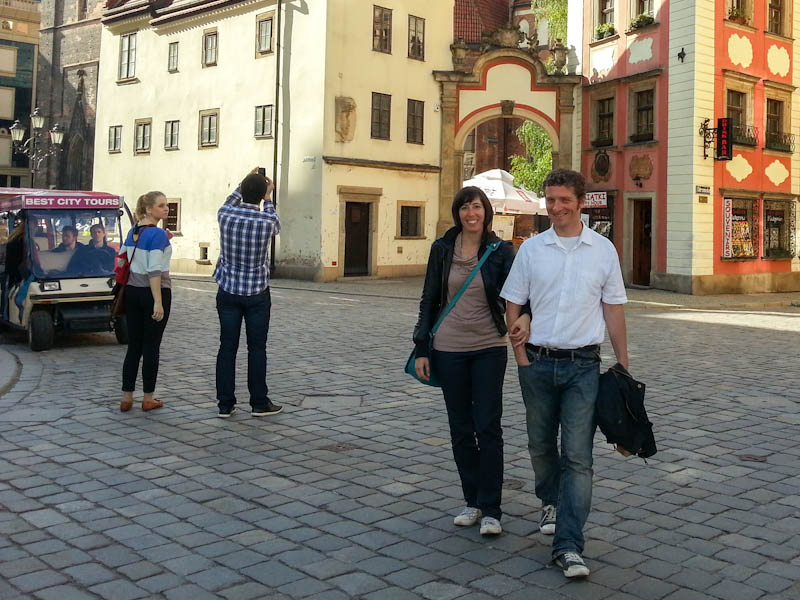 If you would like to read more about how 30 somethings can take a year off traveling and what life as a Canadian in Poland on a temporary basis is like, check out my sister's blog Burrito West. She is now back in Canada trying to adjust to 40 hours of work getting in the way of what you really want to do.
The town they choose, Wrocław, which we lovingly called Rock Claw in private but the real pronunciation is vrots-wahf. It's located in the south west of Poland and is the 4th largest city with a population of over 600,000. The university has a strong presence and makes the city a young lively place (one of the reasons Lisa and Peter chose it).
So after I finished my course at Makers Academy off I went to Wroclaw. When I landed I found myself in a shiny new modern airport with easy public transport to the city centre. On the way in I felt it was similar to Warsaw but could also see there was a lot of modernisation and building going on. Next came the large apartment blocks found in most cities in this area of Europe, then the city centre with the typical old town square which my sister conveniently had her flat located off of.
My first impressions of Wroclaw were that this was a place which those in Poland came to visit but isn't as tourist laden as Krakow, although due to the direct flights with Ryanair from England there was your occasional bachelor/stag party on the weekend stumbling through the square.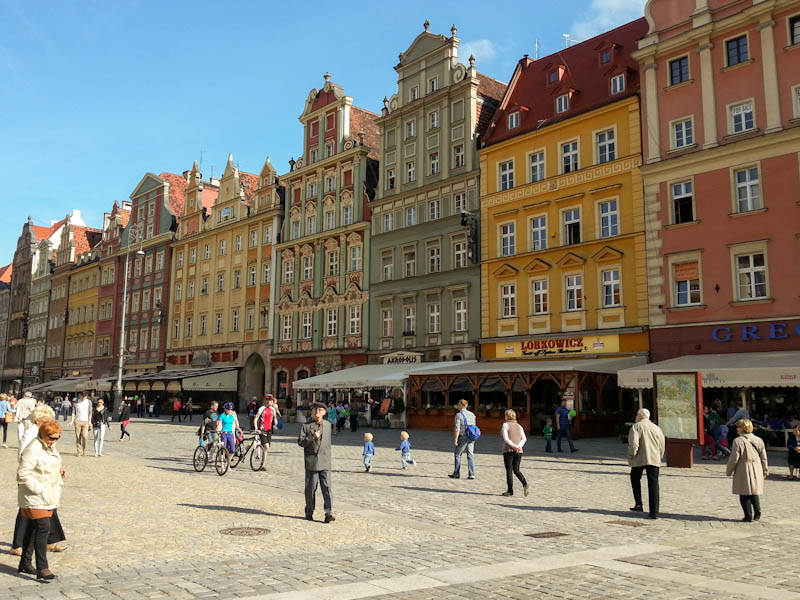 My visit to Poland this time around also came with a translator, Peter, which made things easier and more interesting (when he translates you need to keep on your toes to catch him out when he is taking you for a ride). My sister found even learning the basics of Polish to get by with extremely difficult so Peter's Polish skills were much appreciated as there is less English spoken here than in Warsaw. As well he could explain some of the customs, traditions and cultural differences to us, like the Polish's tendency to ignore queues and just step up to the front of the line.
This trip was a brief one as I was job hunting and needed to get back to London ASAP. My next visit to Wroclaw was in February and this time Nathan joined me. We were trying to squeeze one last trip in a couple weeks before Lisa and Peter left Europe. I was a bit worried about how Nathan would handle the cold but in the end it was warmer and sunnier in Wroclaw than London that weekend.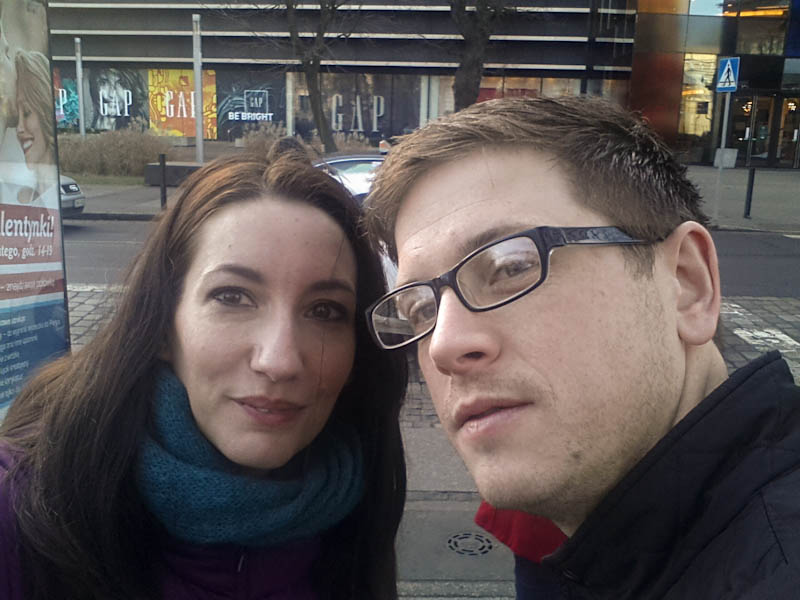 So what is there to do and see in Wroclaw? There are a lot of malls, a surprising amount of them (with extremely nice washroom facilities) no sign of the old Soviet rule in this area of life. As well there are lovely boutiques around the Old Town Square as one would expect. On my first visit there was also a summertime version of the Christmas Market on the shopping area leading up to the square.
Eating out was as cheap, if not cheaper than in Warsaw. We dined at the best restaurant in Wroclaw and had a whole room to ourselves. This was because that they still allow smoking inside and I have an extreme sensitivity to it (call it allergic reaction if you like but it's serious stuff). So when we asked for a nonsmoking table and they sat us in the same room as a smoker Peter had to explain to the waiter that this wouldn't suffice and was there another area, to which we found ourselves in our own private room. They'd opened up the upstairs for us, now that's hospitality. The meal at this restaurant for 2 of us with starters, mains and drinks, total: £40 - bargin.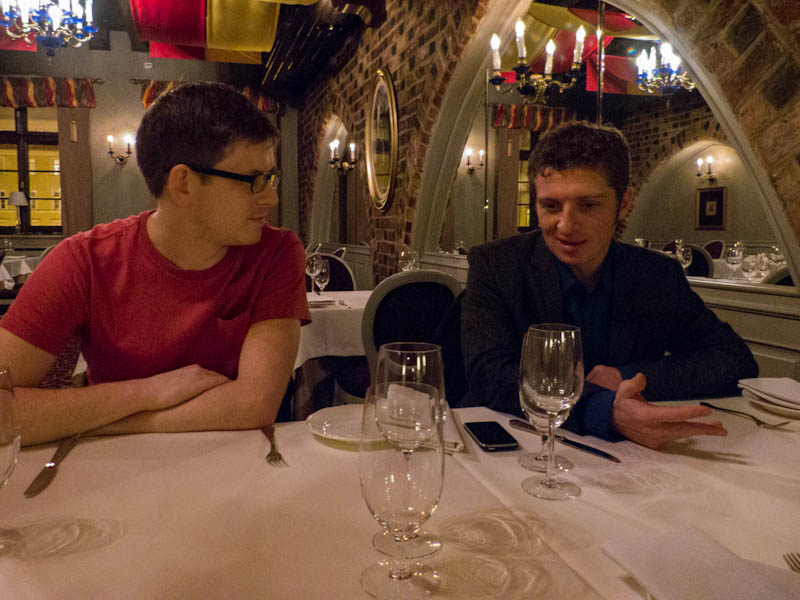 When in Wroclaw gnome hunting is a must, there are 300 of the little guys all over the city. They are a reference to the symbol of the Orange Alternative, a communist-era dissident group in the 80's that used humour and satire as a weapon. They are now sponsored by businesses and can usually be found outside of the business which sponsored the gnome. You never know where you will stumble upon the next gnome and the do show up in some surprising places (like on the stairs of a church). They're a great amusement and add a sense of fun to the city. There is a Gnome map but I enjoyed the surprise of finding them myself.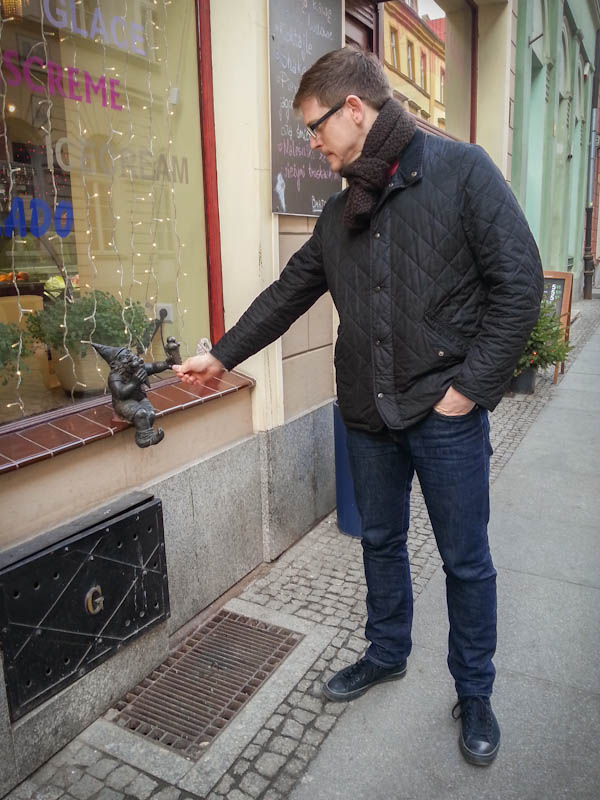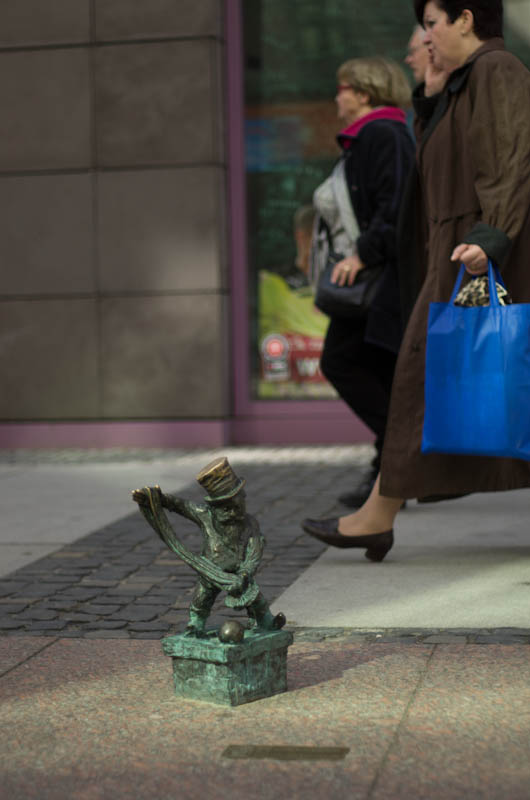 Other amusements we enjoyed were bowling and a movie (without the London price tag but the usual price gouging at the food stands). We chose one that wasn't dubbed so it was the original soundtrack in English with subtitles the only thing to remind you that you were in Poland. We went to a fire art festival, hung out at Lisa and Peter's local coffee shop the lovely Vinyl Cafe (by local I mean at the bottom of their building) a great place to relax.
On my first visit Lisa and Peter took me to the Panorama of the Battle of Racławice, a huge panoramic painting which is housed in it's own 1960's brutalism-inspired cylindrical building due to it's size, a massive 15m high 114m around. It took 7 artists and 750kg of paint (in 1794) 9 months to create the painting. The tour of the panorama lasts 30 minutes and with the headset given you can learn the history of the scene depicted in the painting and why the painting is so significant to the Polish people and culture.
Interestingly around the city there are photos of what an area looked like after World War II. It's amazing that despite the incredible devastation the city rebuilt and is thriving today with major international companies setting up shop such as Volvo, Google, Siemens, Cadbury, IBM and Microsoft. I have always found the resilience of European cities after World War II fascinating. So don't be fooled by the Old Town Square the buildings aren't really that old but very good copies of the originals built some decades ago.
We spent some time wandering the halls of the University of Wroclaw which has areas open to tourists. The most popular being the Aula Leopoldinum. A stunning Baroque interior, embellished with elaborate stucco work, sculptures, paintings and ceiling fresco, if Kim Kardashian was around when it was completed in 1732 I think she would have approved, they didn't hold back in this room which is now used for important University ceremonies.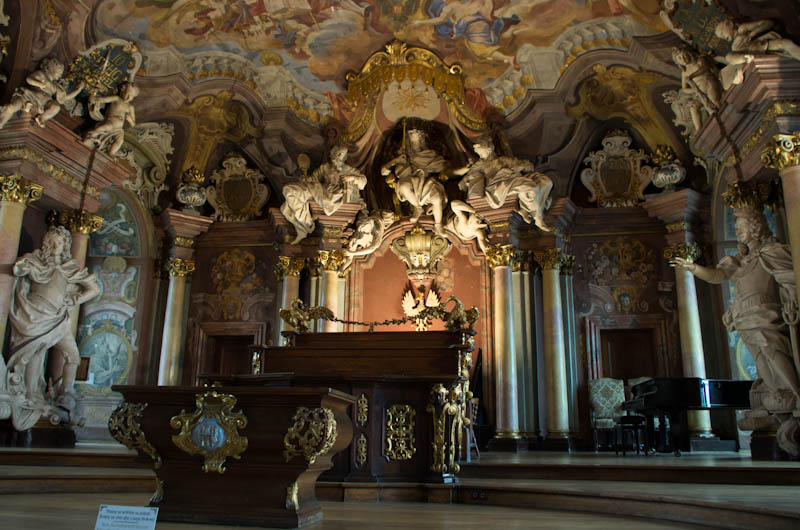 Also worth checking out at the University is the Mathematics Tower. On the way up you will pass by the 17th Meridian line marked on the floor, at the top you will be rewarded with a panoramic view of the city from the terrace of the tower. Unfortunately the day I was there it was a little too windy and cold to linger. After exploring the University be sure to grab something to eat at the Milk Bar (blog post about it here) and enjoy the floor to ceiling view of the beautiful University building.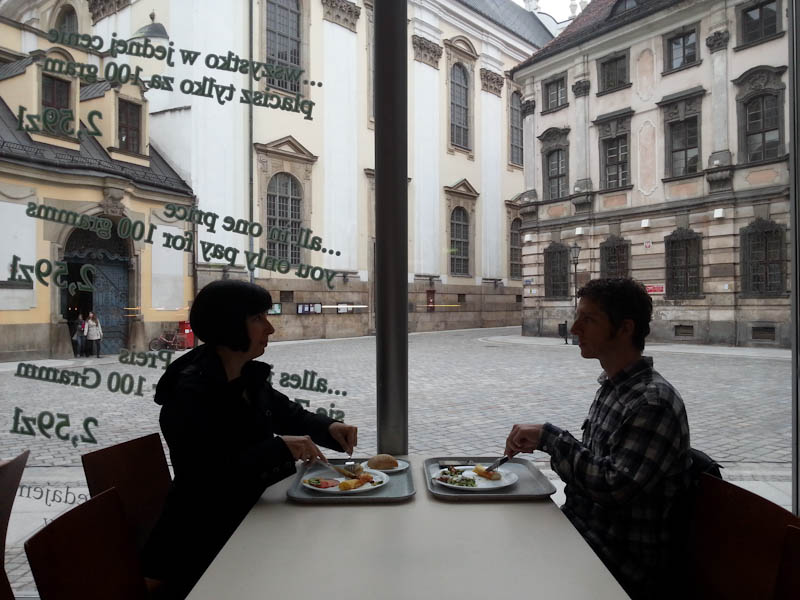 Of course time in Poland wouldn't be complete without beer, which really is cheaper than water in some places! As an ale lover I was surprised to find some darker beers that were to my liking.
So now that Lisa and Peter are back in Canada I suspect it may be a while before I'm back in Poland again but I look forward to my next visit and exploring another area of this interesting and underrated country.