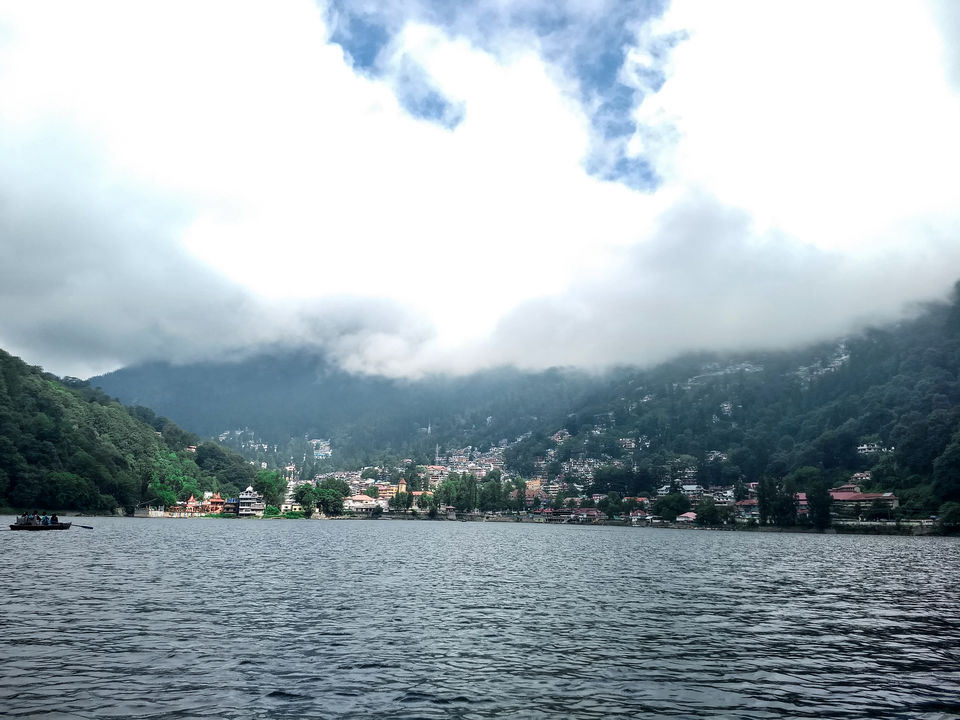 After all the adventures I had in my life, there's one more added to the list. And guess what? It's not new to most of us because that adventure is none other Marriage. ;-)
Marriage as we all know can be really daunting to everyone especially women, so was for me. But I was really lucky to find a partner who enjoys traveling and photography as much as I do. So from now on my blogs won't be just about my solo adventures but also the mischiefs we'd together do. Together we travel, click and make memories.
So coming back to the Nainital trip. Just 2-3 days after marriage we went to this very first impromptu trip to Nainital. And spontaneity is the best kind of adventure.
Nainital is just 2 hours drive from my new home, Pantnagar. We reached there in evening at around 5 and checked in to The Maples Residency. The whole view of the mesmerizing Nainital Lake from our room filled my spirits with delight. All the tiredness from pre wedding preps to post wedding ceremonies seemed to vanish in the blink of an eye.
We freshened up and went down to the famous Mall road to enjoy our rest of the evening. Like any other hill station of India, the Mall road of Nainital is also quintessential with numerous shops of all kind enough to satisfy all the tourists. There are many fast food joints along the street. Since we were damn hungry that time, we had moong dal stuffed chilla, egg rolls, etc for a start and kept walking. The nippy cold air was like a bliss during peak summer season. I enjoyed every bit of it.
We then went to the pedestrian market area situated near parking area, did some shopping and had dinner before returning to the hotel.
In morning we had delicious breakfast at the hotel and went to Naini temple from where we started our boat ride. Because visit to Nainital is incomplete without a ride in its beautiful lake.
The whole view of Nainital from the boat was spectacular. The clouds, the lush green mountains and the lake itself! The trio looked magnificent. The picturesque view was enough to lift up anyone's spirit. We had a great time there and then returned to our car and headed towards home.
This trip was short but was the tonic we needed that time to rejuvenate ourselves after marriage rituals. I enjoyed every second of it.
Sharing some beautiful shots of Nainital.