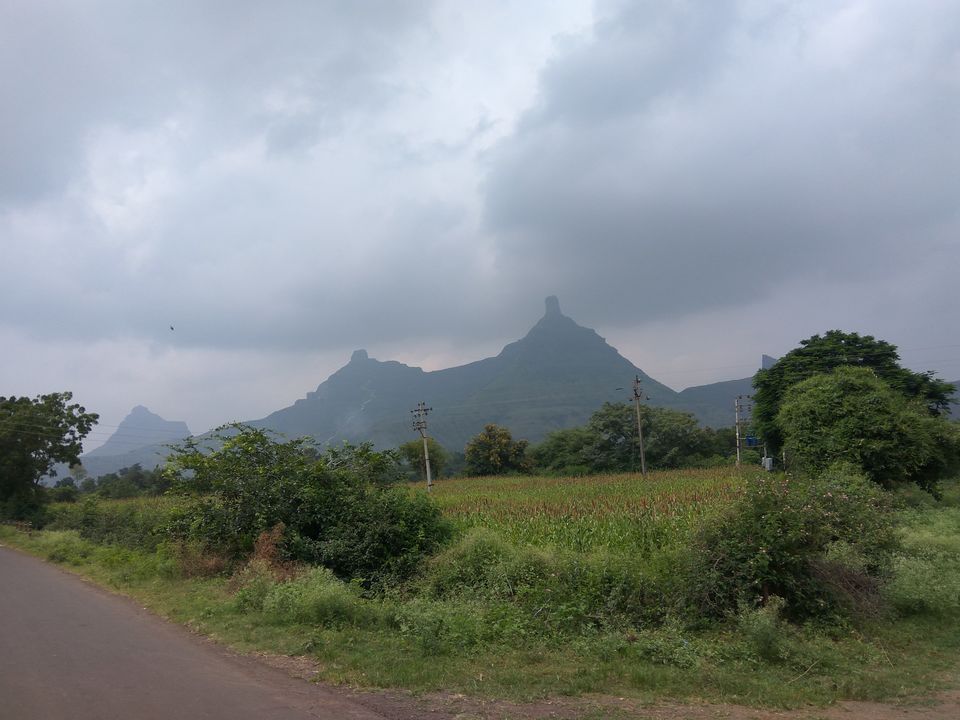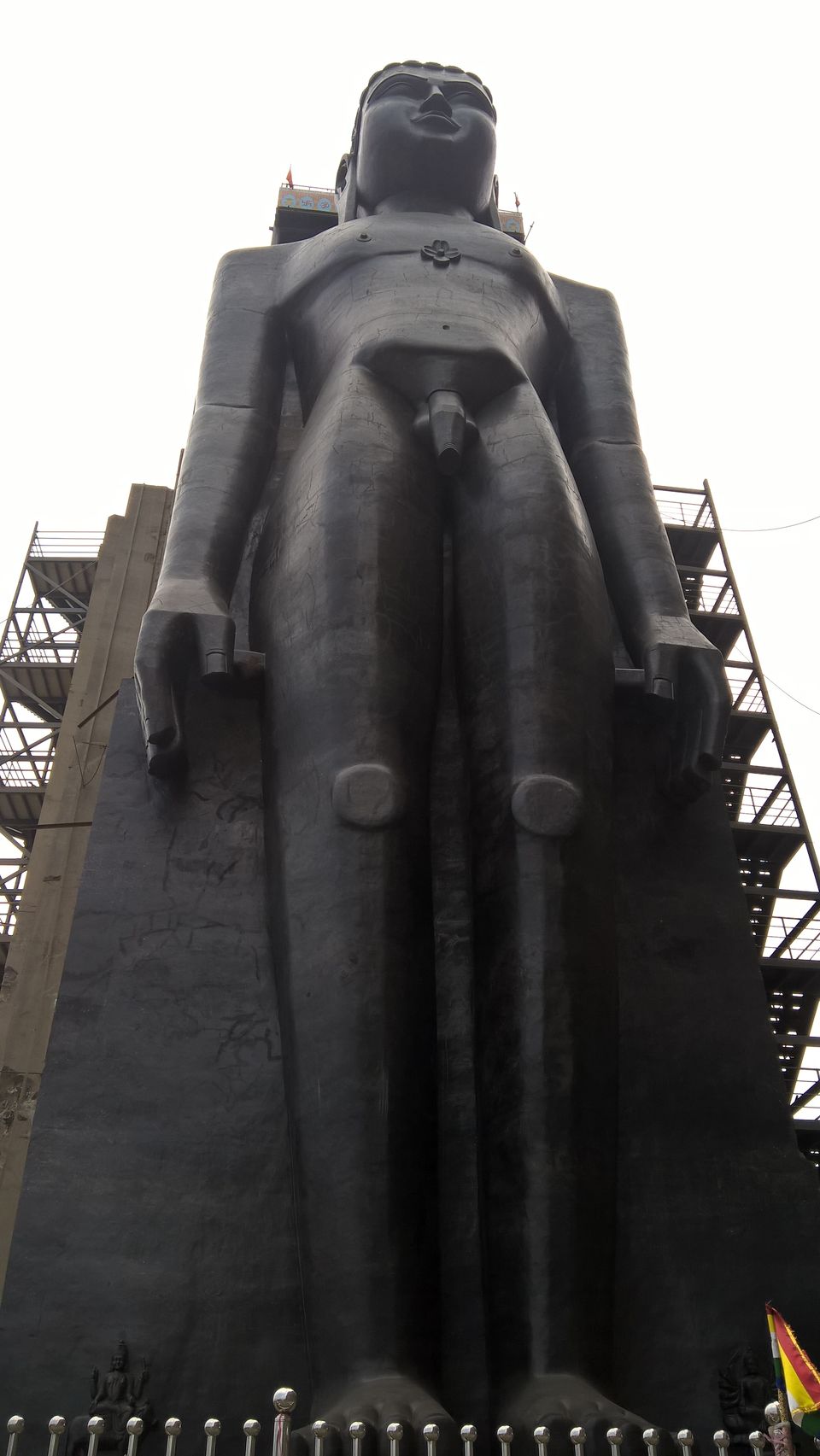 This is the tallest Jain Guru Statue registered in Guinness World Book of Records. 
Erected at Mangi Parbat (Hill) last year ...
This article is about Mangi - Tungi. Tirthsthal of Jain. Revered place for Jains. 
Many Jains visit these Mountains during September and October.
It is believed that more than 100 monks have attained Siddhi (Nirvana, Enlightenment) at this place. Even many Gods from  Hinduism have visited this place. 
As per Wikipedia, 99 crore monks have attained Enlightenment...But I'll stick to 100. 
This place is great for trekkers. In fact for atheist like me, it was one of the best trek. Yes I call as Trek, just like other call it Teerth Sthal. They are one and the same.
What amazes me about Sanathan Dharma and everything attached to it. Such as Sikhism, Jainism is that. 
I am beginning to believe that the Gods were travelers. They were also trekkers, seafarers, mountaineers, adventurers and so on. 
They all settled on mountains , beaches, somewhere off beat.
The Jain committee has built steps to reach the two pinnacle.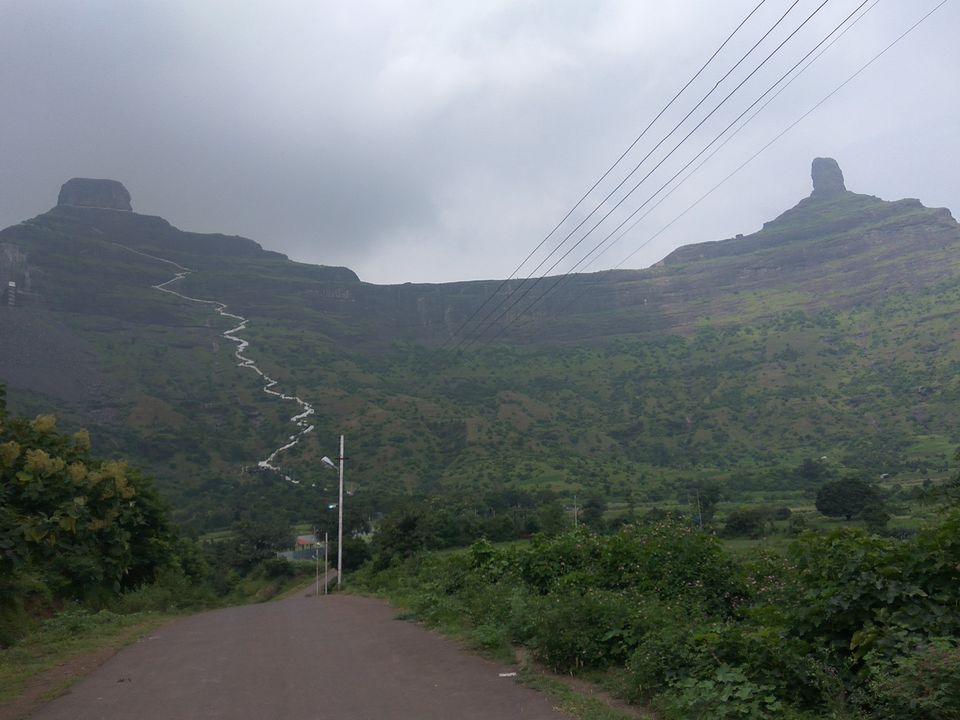 The steps leads to Mangi and then from there you can walk and reach the other pinnacle Tungi.
You will have to climb 3,500 steps to reach Mangi.
Starting early would be a treat because the rising Sun is a some sight to cherish and capture.
There are caves also built thousand years ago. 
The work for rope way is on full swing. Some visitors told us that rope way was operational, but due to some dispute they had to stop it.
This is place can be reached from Nasik, Dhule, Satana, Tahrabad, Malegaon. 
If you are planning to take the state transport bus. Then please note that ST bus will drop you almost 10-15 km away from the base village.
I would recommend personal transport to reach the base village.
The base village has everything that a travelers needs. Cheap and reasonable stay option offered by the Jain committee. Reasonable two to three eating options. 
The trust asked me to pay Rs.200 for a night stay. 
I loved the food offered by the trust. They charged me Rs.40 for a plate. There is no limit, you can eat as much as you can. Tastiest Jain food I had. The best food to have it before starting the trek and at the end of trek.
The lunch time starts somewhere from 11 or 12 PM and ends at 02:00 PM. The dinner time ends at 07:30 or 08:00 PM.
You can also plan to trek the Mulher fort. Many places for travelers are on the way towards Mangi Tungi. Vani temple also falls on the same route.
I took the Nasik - Saptashrungi road. I also stopped at Saptashrungi Mandir dedicated to Goddess Sati.
Saptashrungi is one of the Shakti Peeth. There are in total 51 Shakti Peeth all over India dedicated to Goddess Sati.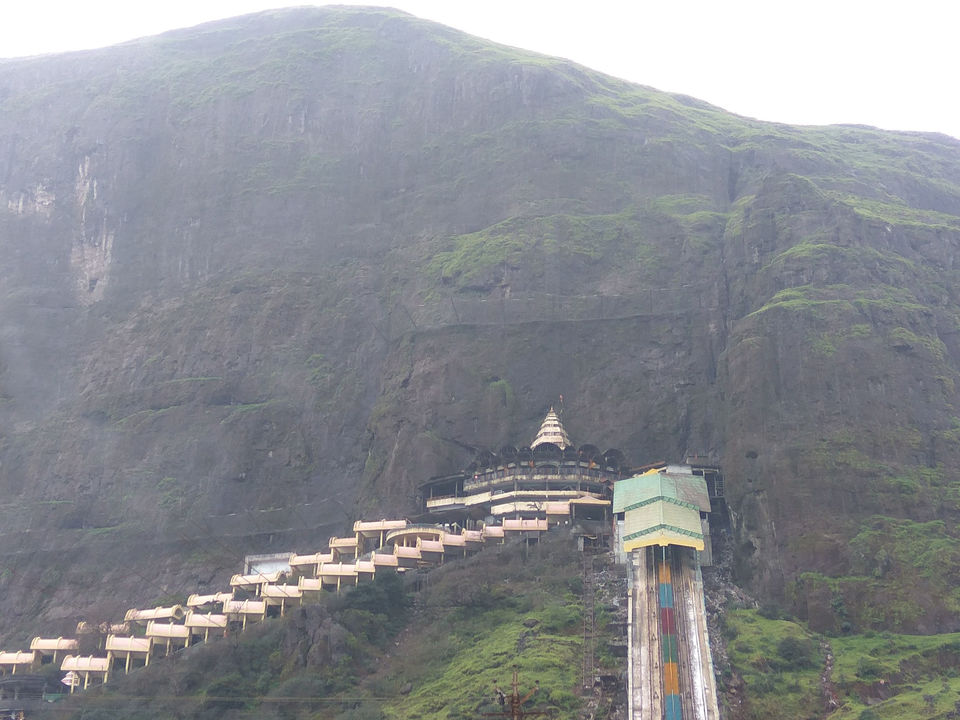 Saptashrungi is like a hill station. ST buses goes right to the temple. 
The roads which takes you to the temple are clean and something a rider would die for.
If you are looking for something fresh other than Lonavala or Matheran than Saptashrungi gad would be a treat for you.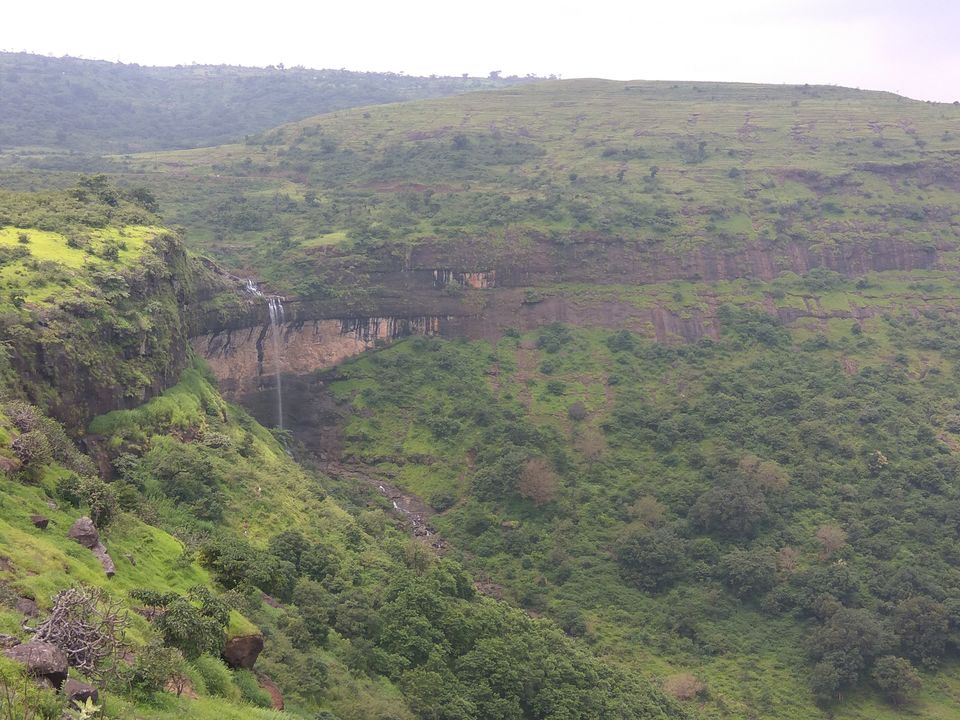 I would like to end this piece with some photos clicked while hurling towards Saptashrungi ...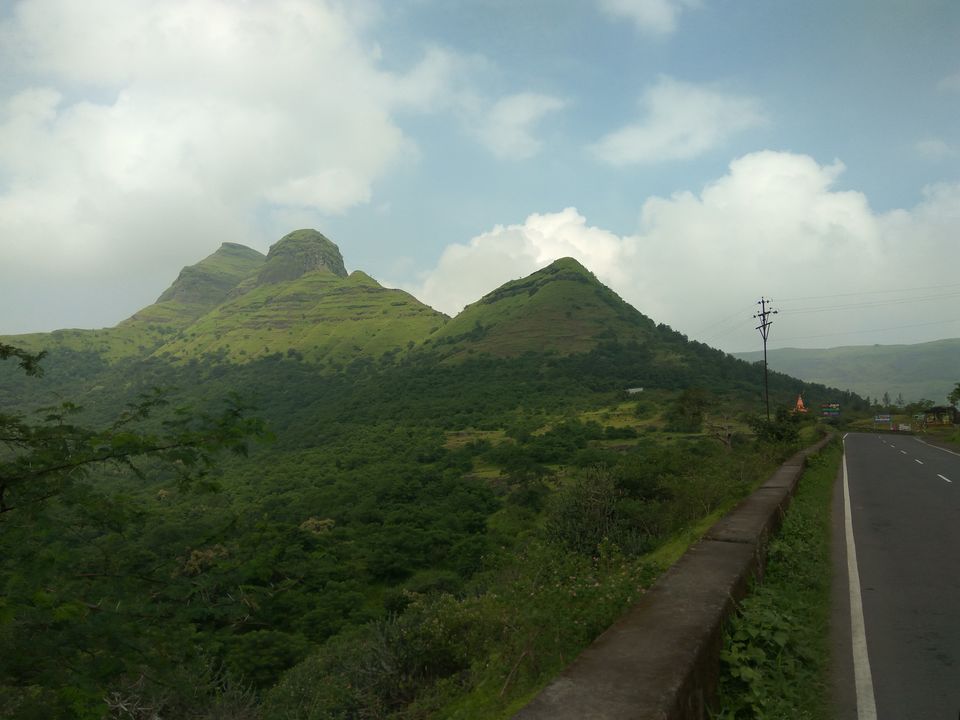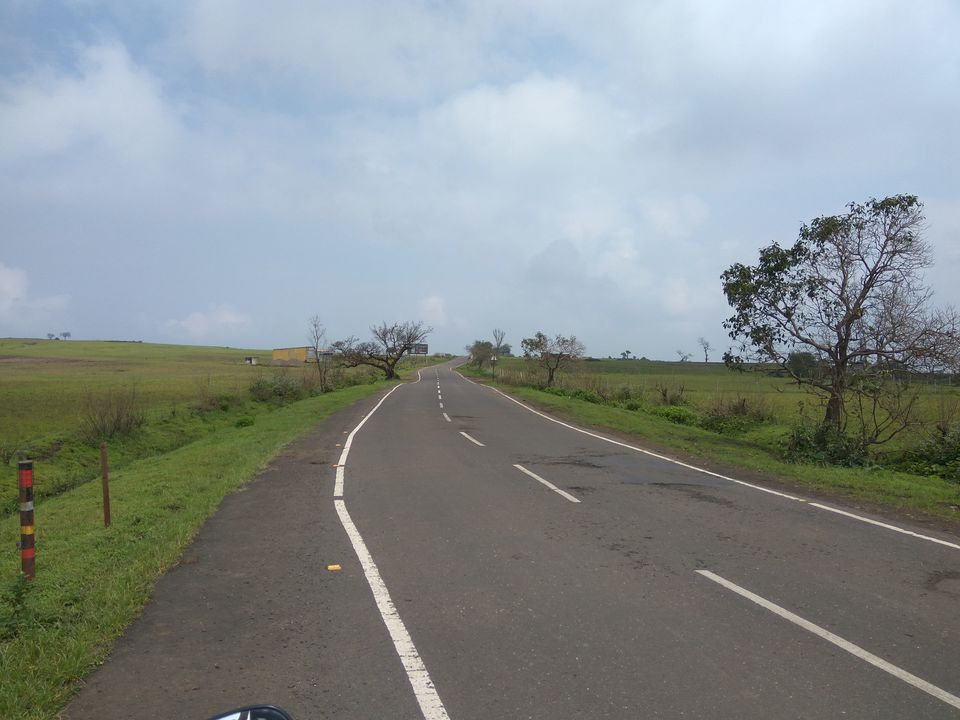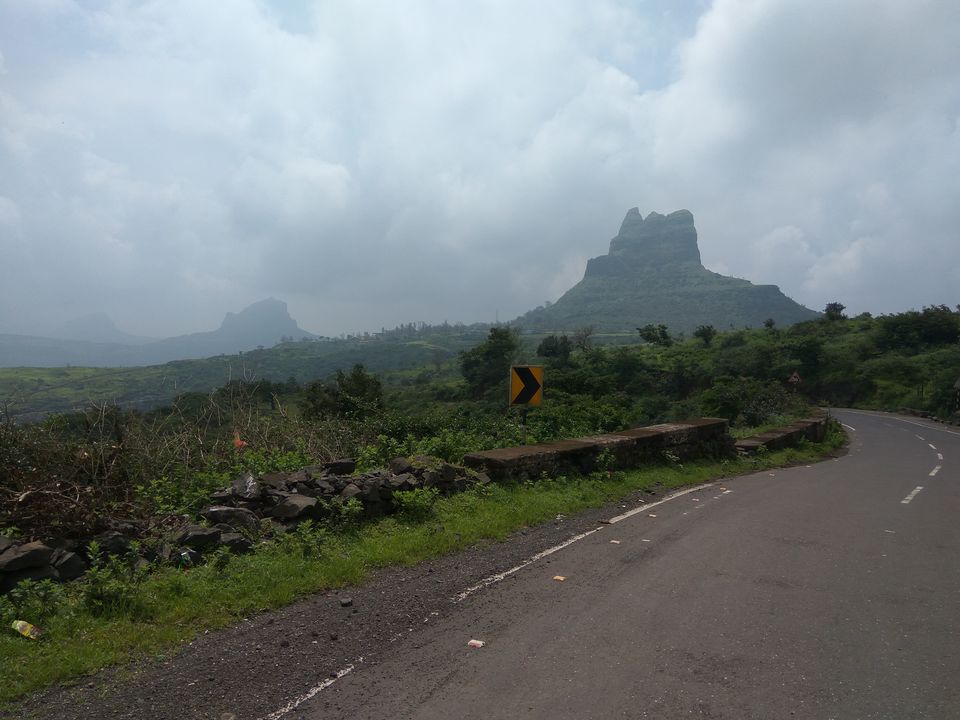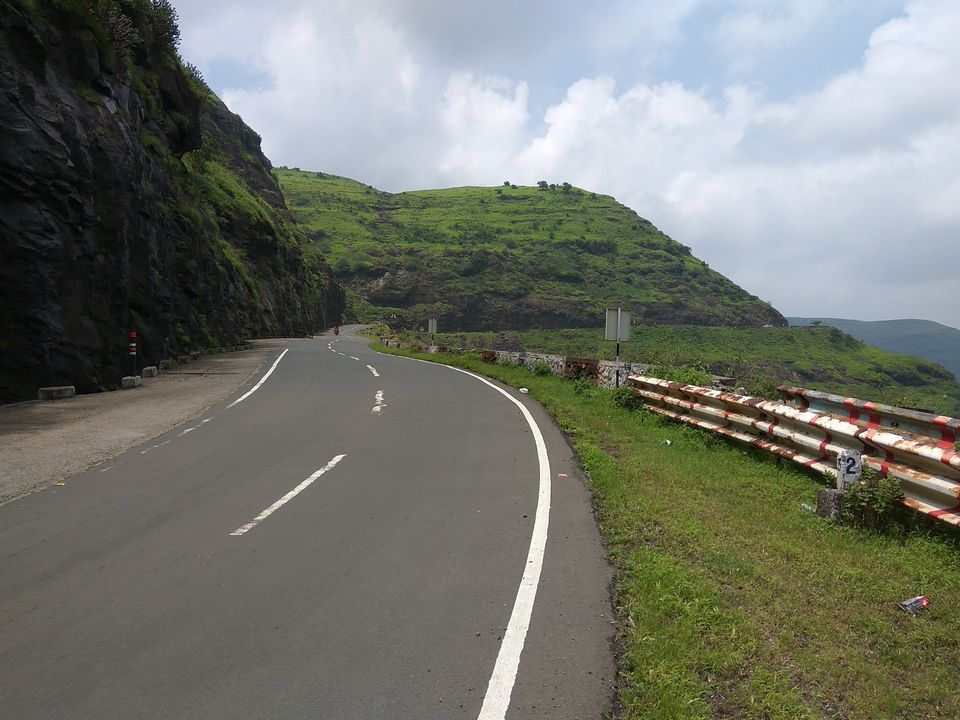 So thats all Folks.
Make time and Give it a Try !!!
Regards,
Punter !!!