I consider myself lucky to have colleagues who are enthusiastic to plan trips and see them through! Andaman happened to be one of these successful plans. Initially, four of us were supposed to go but it was us two girls who eventually made it. If you are planning a trip to this gorgeous archipelago, here is what this post will give you: Must Dos and Can Avoids, cost info, accommodation, eateries.
In Port Blair, we stayed at two BnBs: Ocean Terrace and Seaview Residency, both in Haddo; comfortable, clean, seaview rooms, in-house food menu. Trust me, it comes handy when you are tired from the day and cannot step out for a meal. For food, Milky Way is walking distance from Ocean terrace. Their waffles, fries, pasta is amazing! Give the ice-cream and shakes a miss. We spent two evenings at Pink Fly Bar in Hotel Shompen. If you like your Hindi music, this place has it live.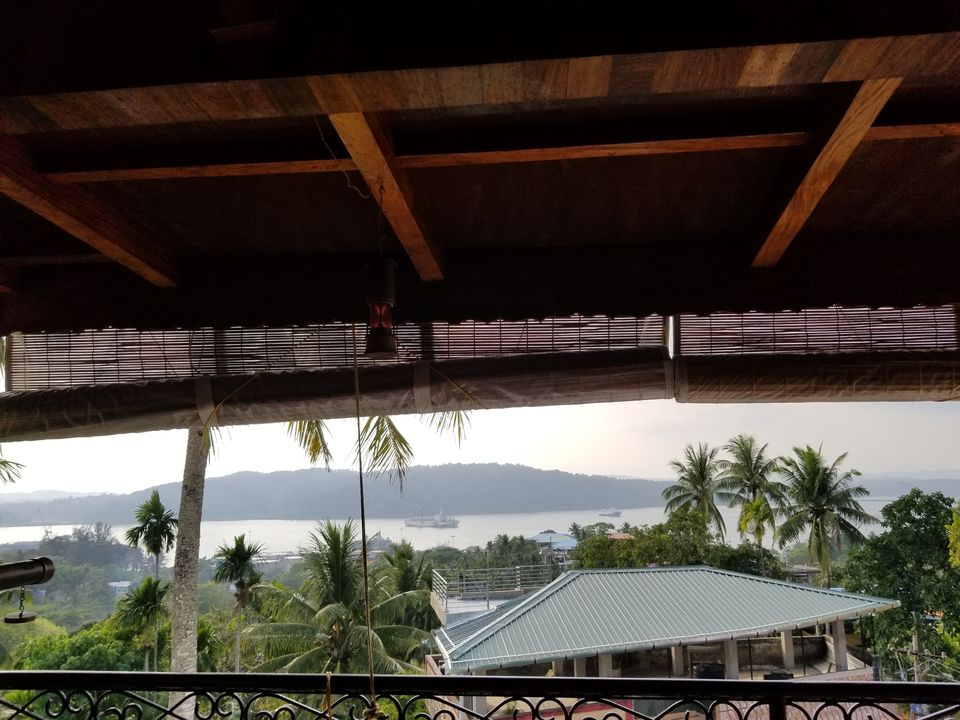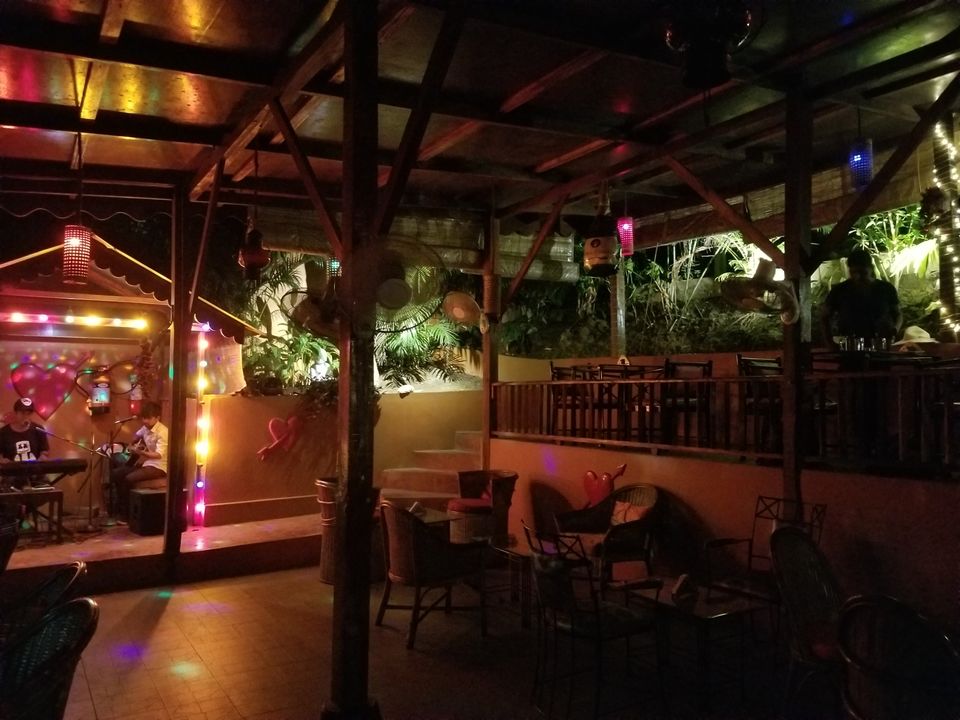 Also, book your ferry tickets in advance. As soon as you land in Port Blair, go to the jetty and do the bookings! We had quite a few adventures because of ferry timings and availability. Expert advice: go to the jetty and inquire for most updated and relevant information. Plus, carry a copy of your IDs. The locals are very helpful but everyone tells you different things and you might be misled.
We landed in Port Blair late afternoon and caught the famous light and sound show at Cellular Jail. This ones a definite go-to if you are interested in knowing more about Kaala paani and the history of our struggle for freedom. Don't expect top notch quality of light and sound, but focus on what is being said. Book your tickets in advance, online, as it can get tricky to try and book on the spot due to poor network. The first show starts at 6 PM.
We were so moved that on another day, we also visited the jail during the day and took a guide (100 INR per head). The last entry for the jail visit is 4 PM because they evacuate the place at 5 to prepare for the show at 6. Our man was Venkatesh and as we listened to him, we had goosebumps for the entire one hour of the guided tour. The top view of the jail is where you can see three islands, including the North Bay Island which is on our 20-rupee note.
Ross Island is where the British had their administration quarters. The ruins of this place have a eerie beauty that is a must experience. You'll also find lots of deer and peacocks inhabiting this place apart from the haunted vibes. At the top is a beautiful viewpoint they call the Tsunami point. You can go to the beach from there or walk down the other way towards the entry point and find yourself at a sweet deserted spot to the right side where you can sit and catch a breath. Have the kulfi here!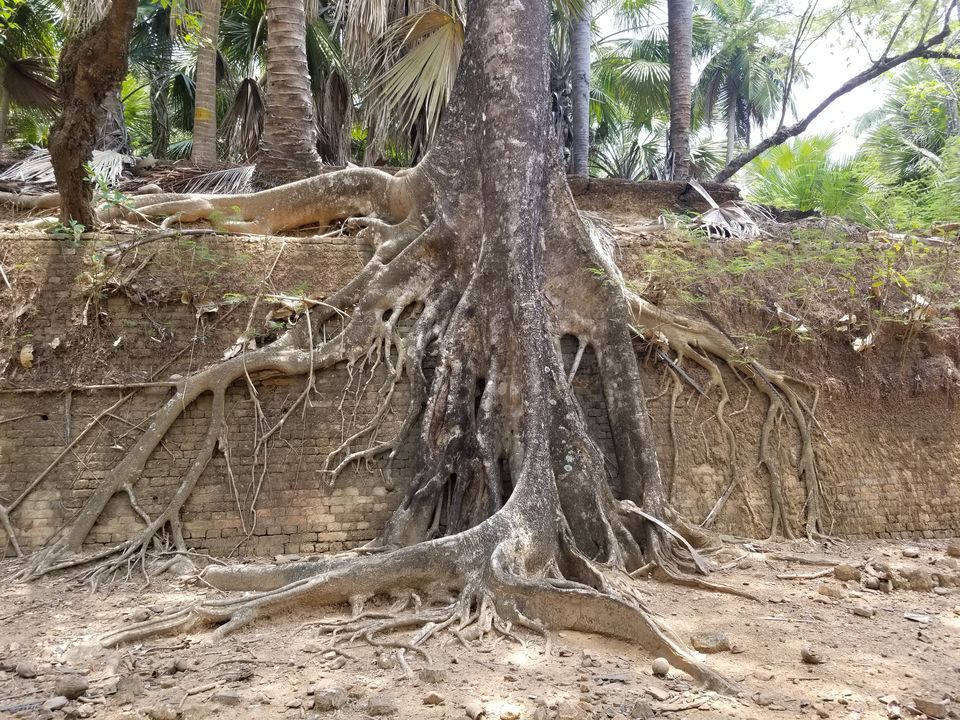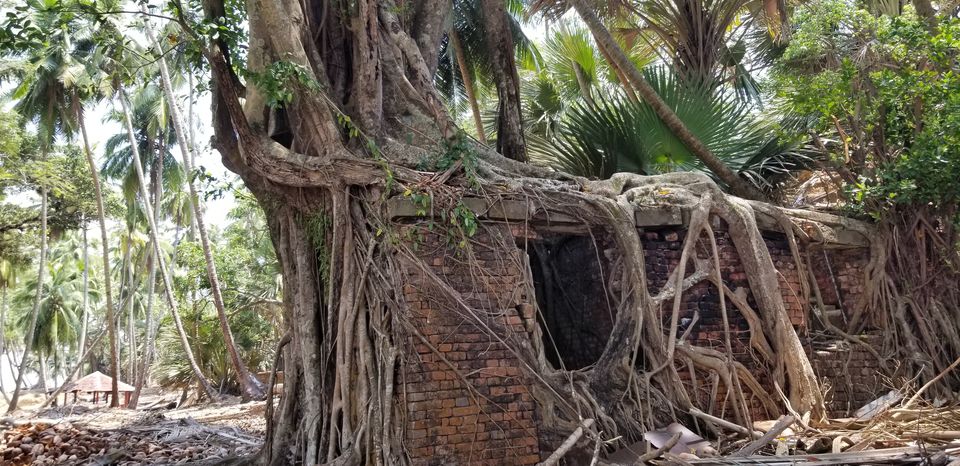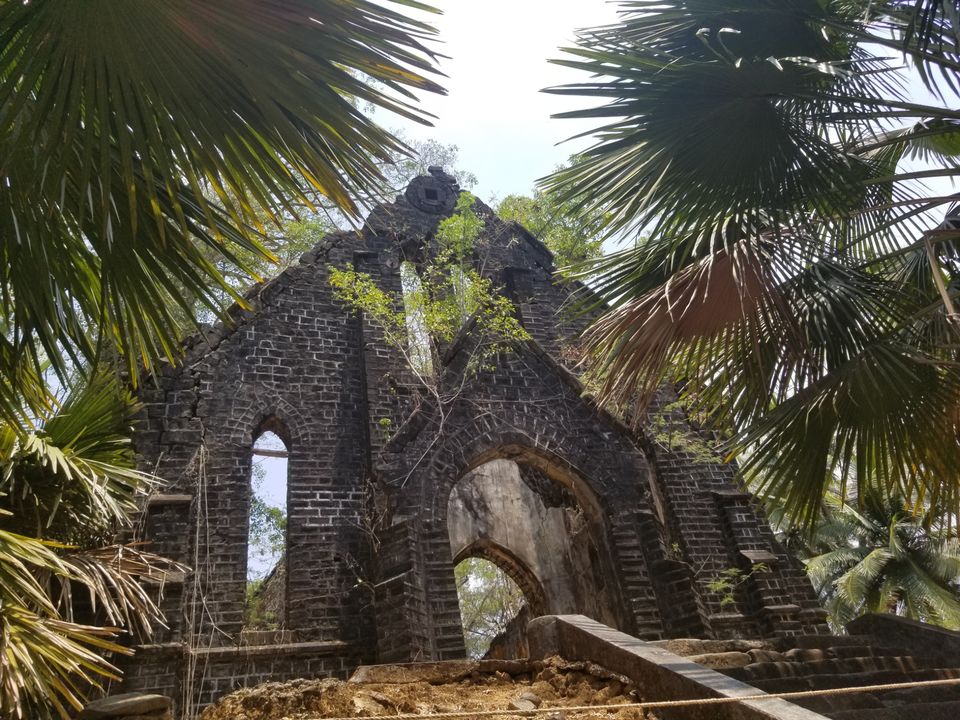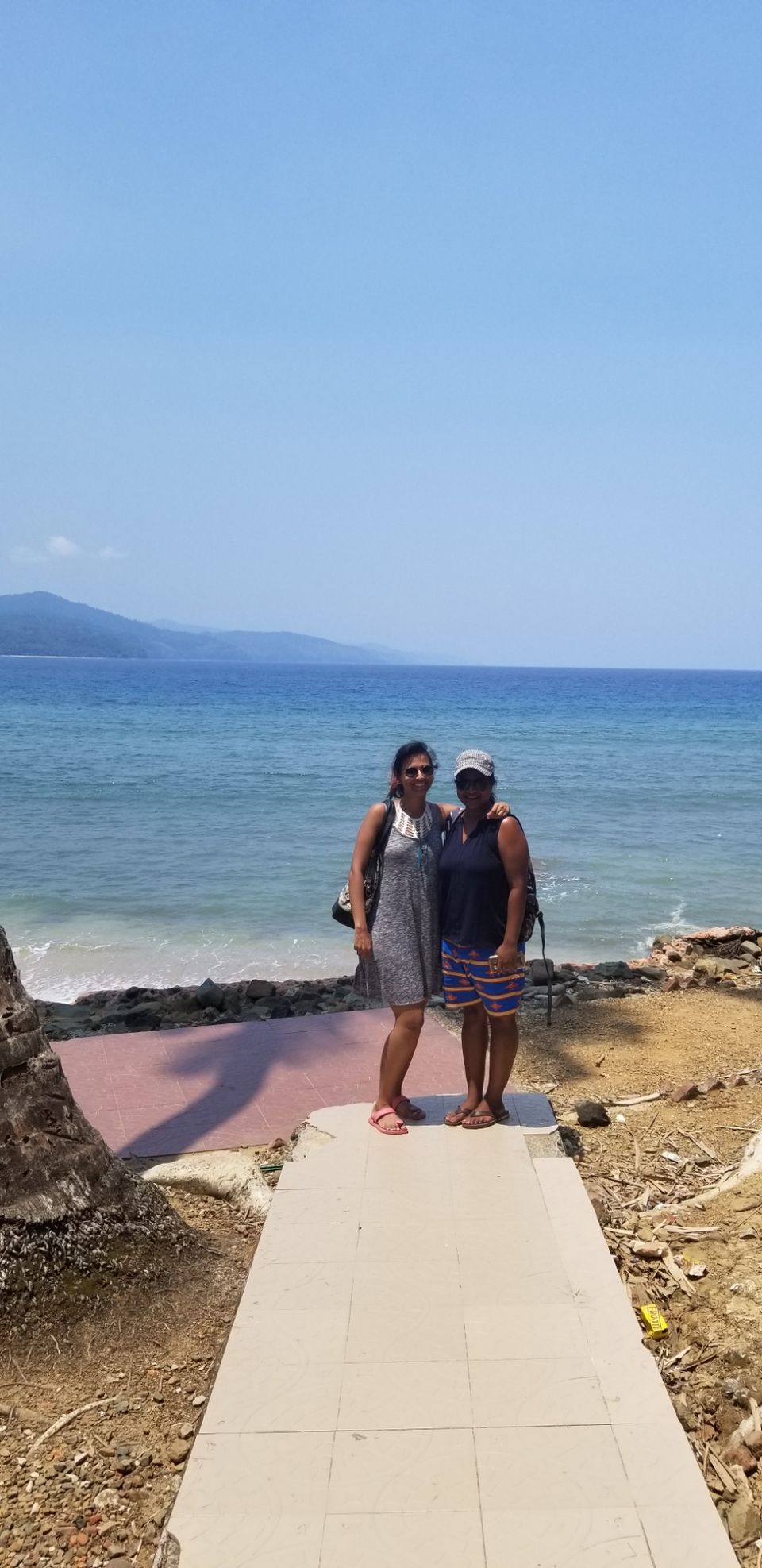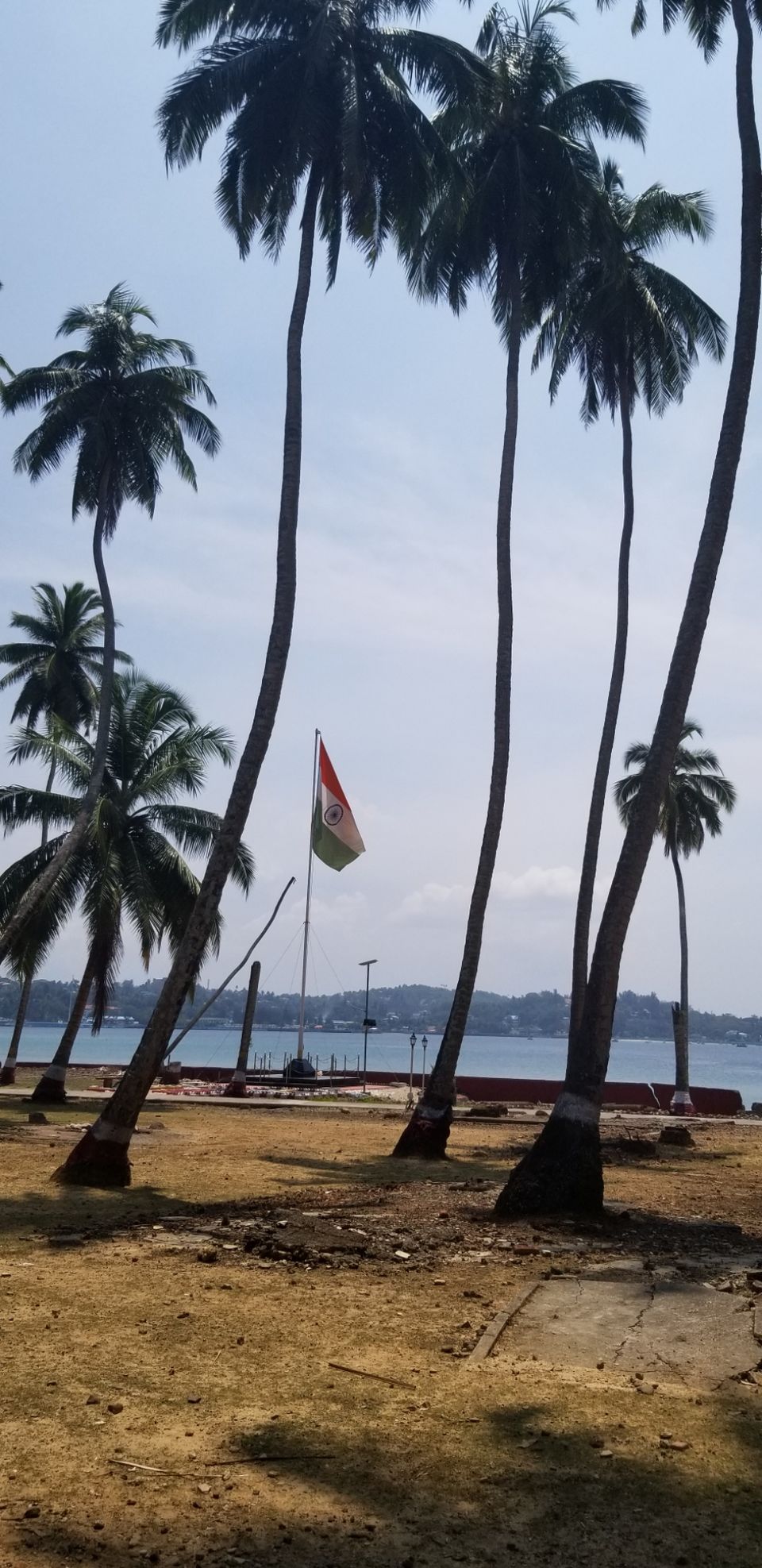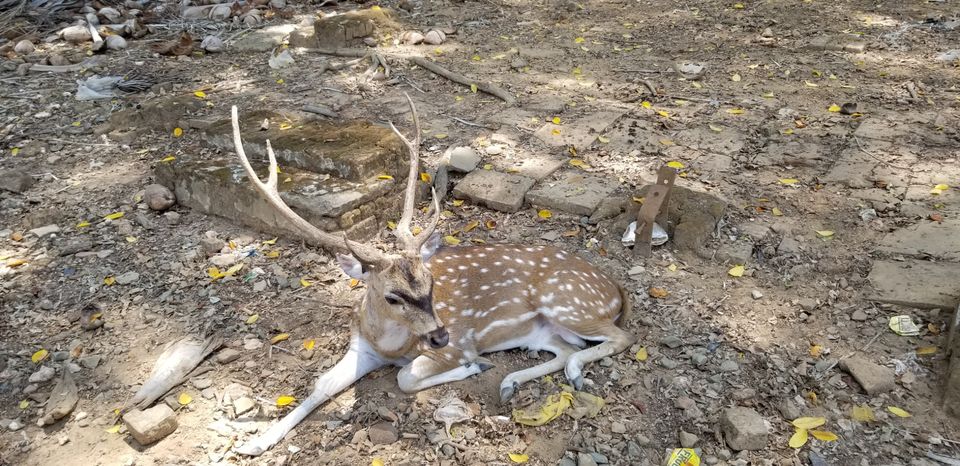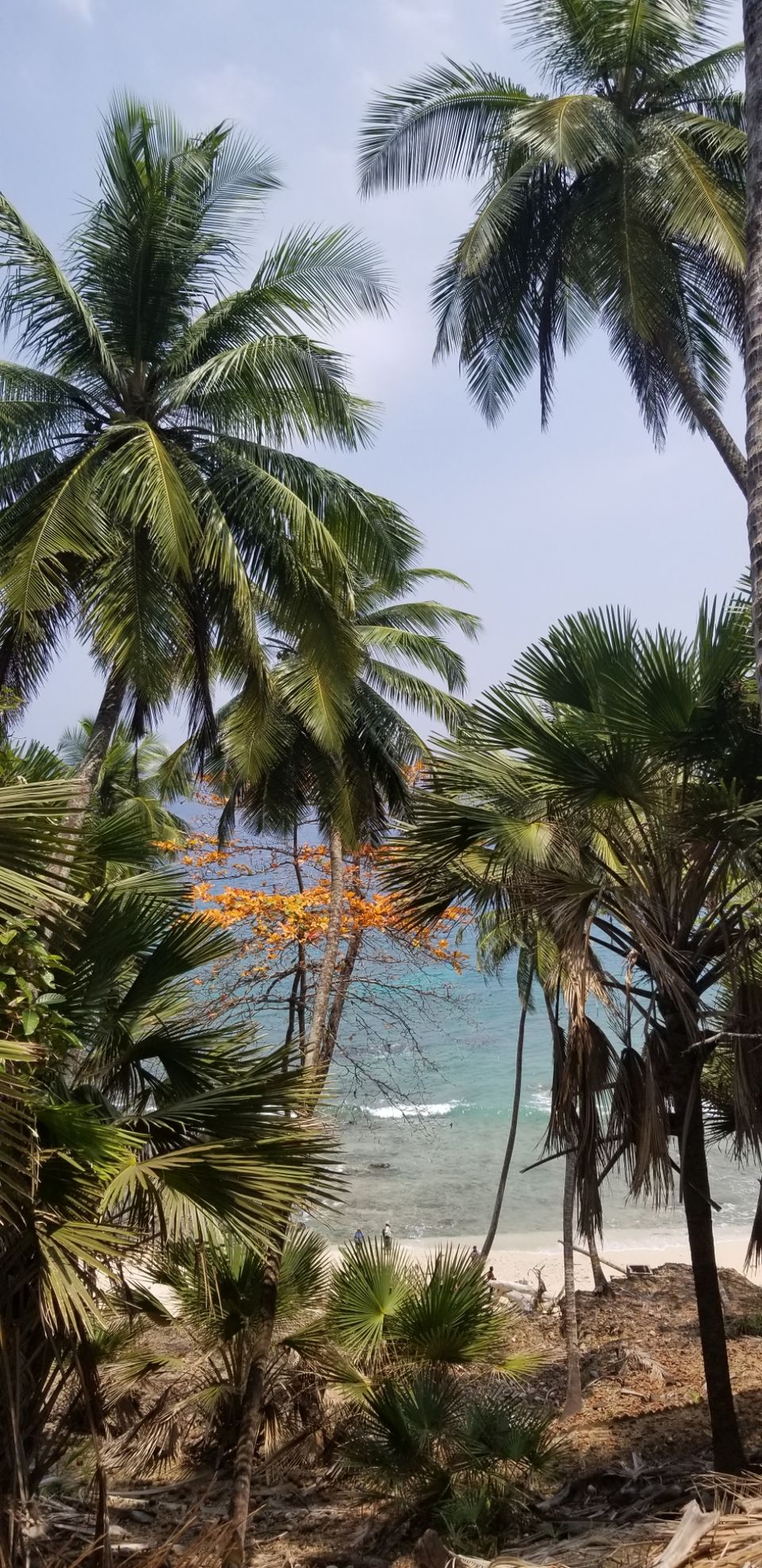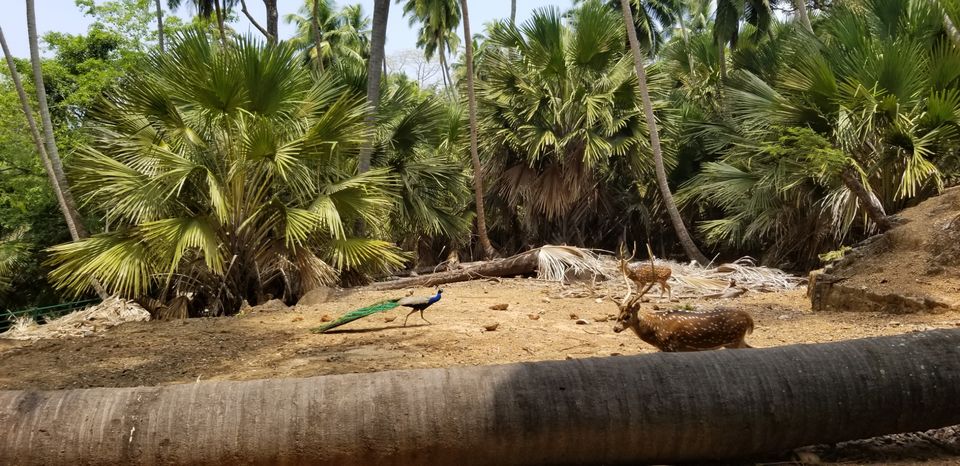 We did sea walking here and found Nemo amongst other marine flaura and fauna. You can give this a miss if you are doing scuba diving and you don't care about what is on our 20-rupee note! Have the kulfi here and compare it to the one you had at Ross! I liked the one at North Bay better;) Get lunch at King Shell Restaurant by the beach.
We took a day trip package to Ross and North Bay plus sea walking which cost us 8500 INR for two people. You can book these at the jetty, or contact Suresh (DM me for his number), a local auto guy who was very kind to help us out when my friend's phone died on her.
First things first. The Mangrove creeks, limestone caves, and mud volcanoes are all very pretty, but not worth the time and energy spent in getting to Baratang from Port Blair. The road is quite bad with few smooth patches. It takes about 4 hours one way. I would not have done it if I could go back in time, even though we managed to sight some of the Jarawa tribe adivasis on our way.
Incase you still want to do it, we booked a AC bus (more like a tempo traveller it was) tour with Maunika travels for 1800 per person, including ferry/entry tickets and two meals. If you take a AC car, it would cost you 4 to 5 k excluding tickets and food.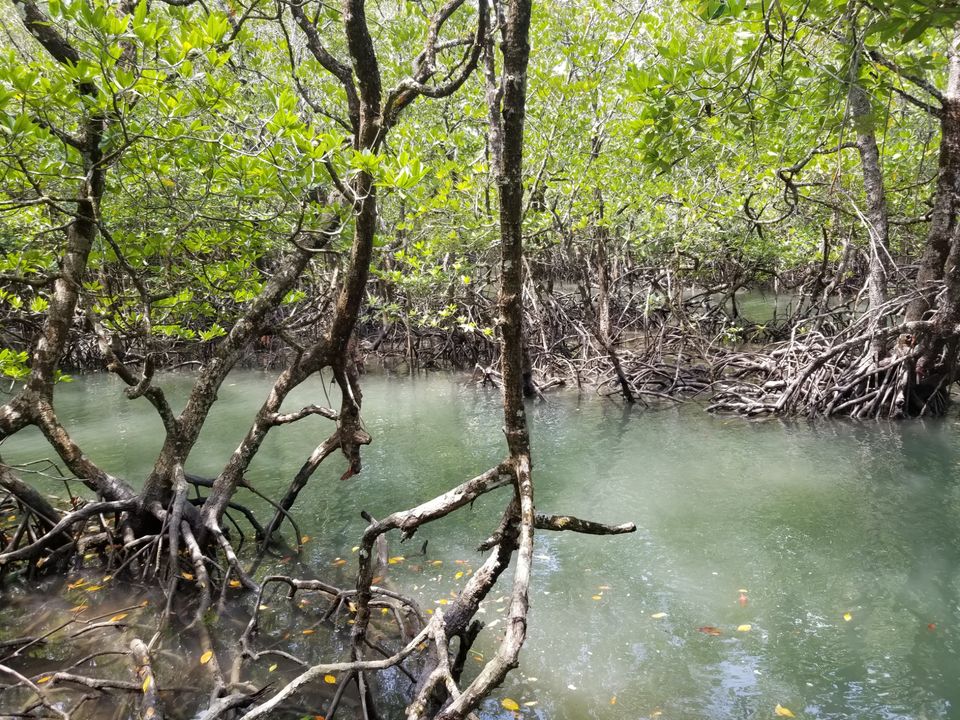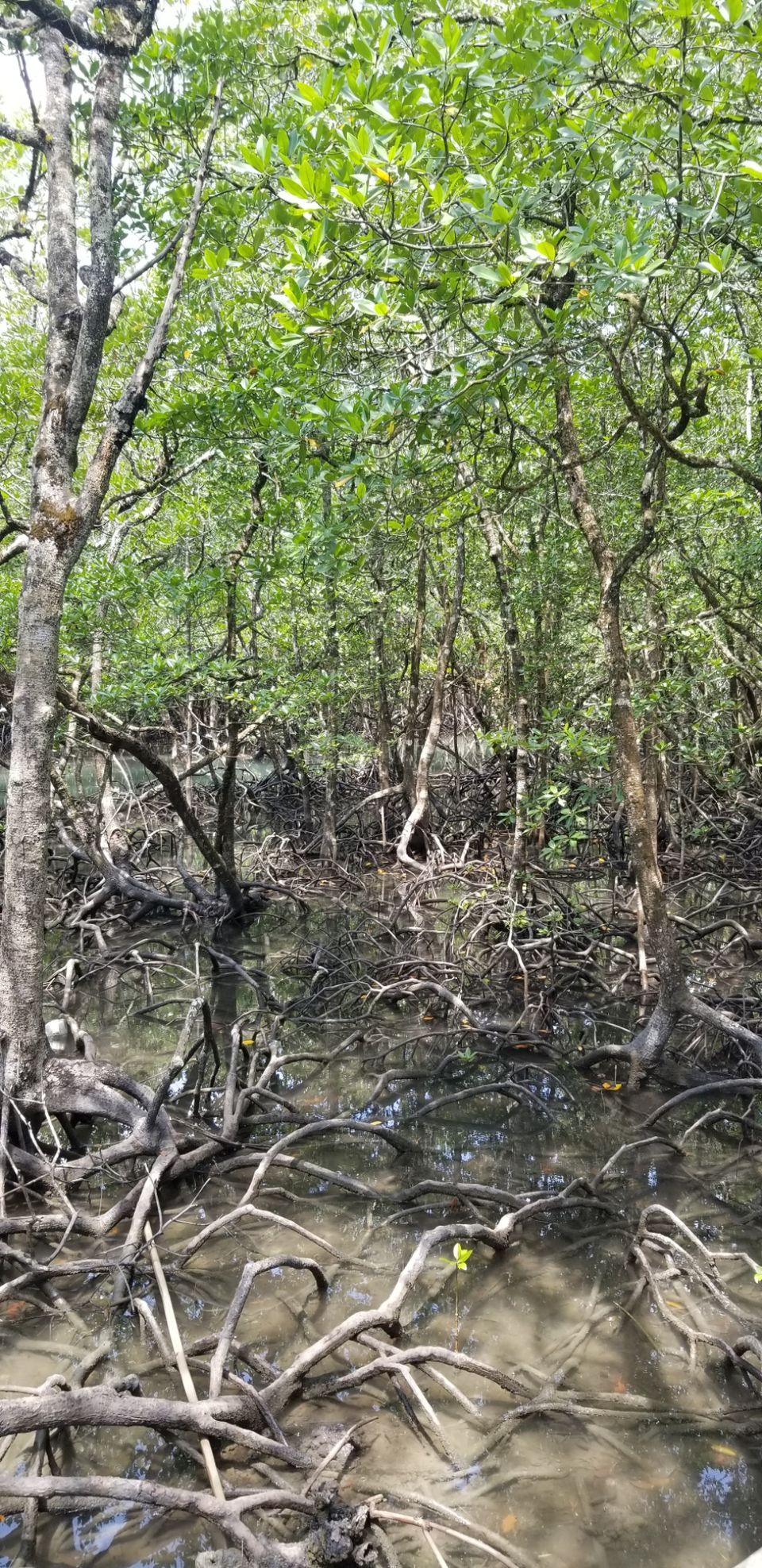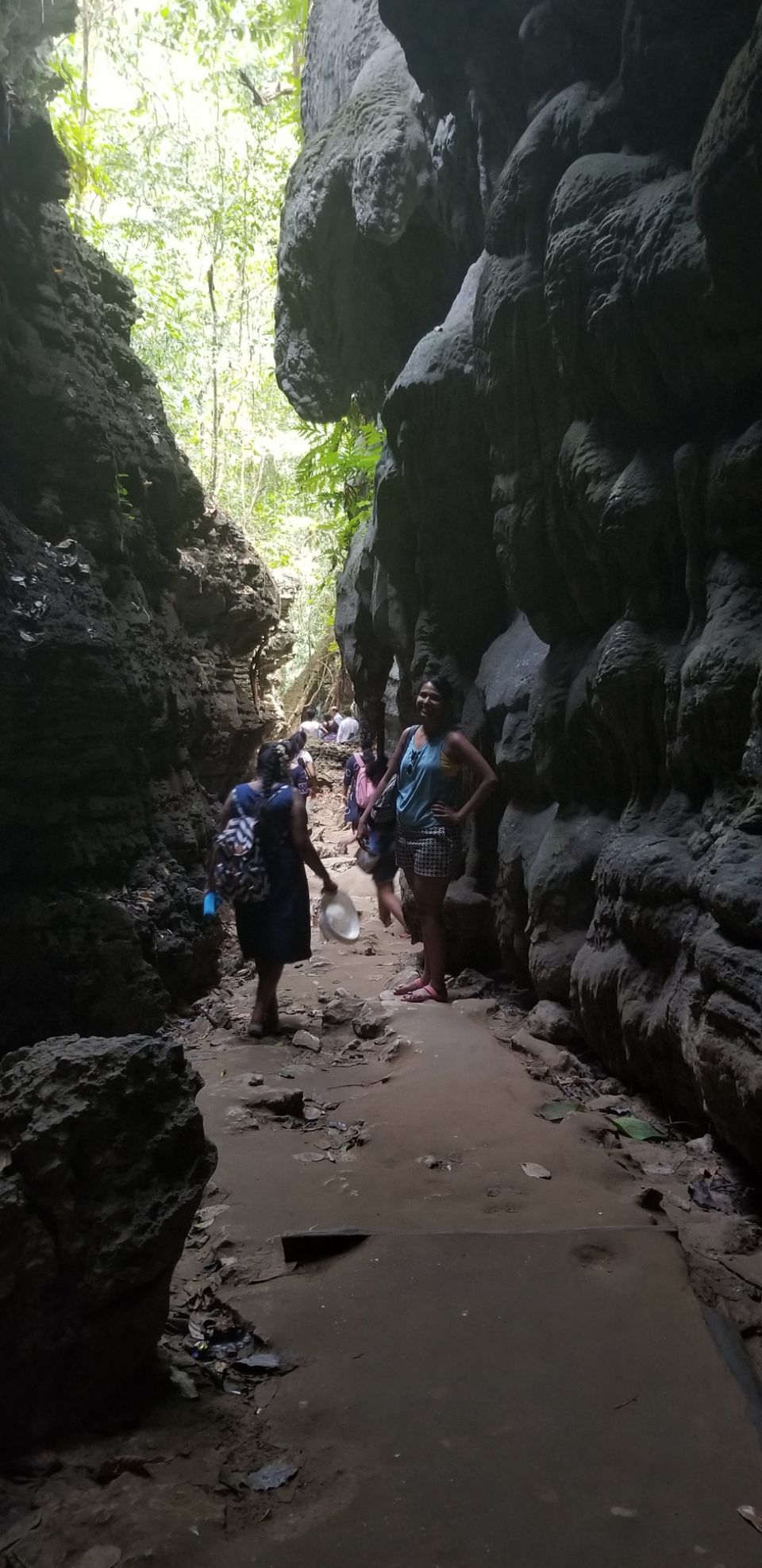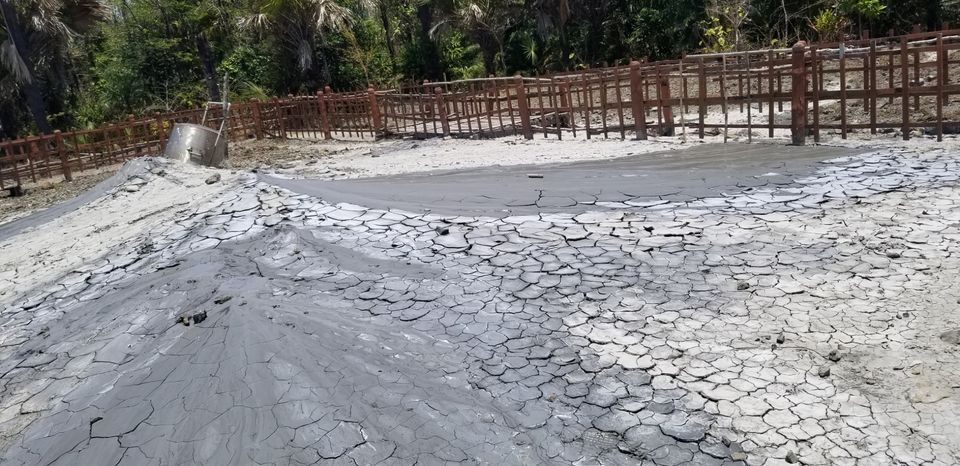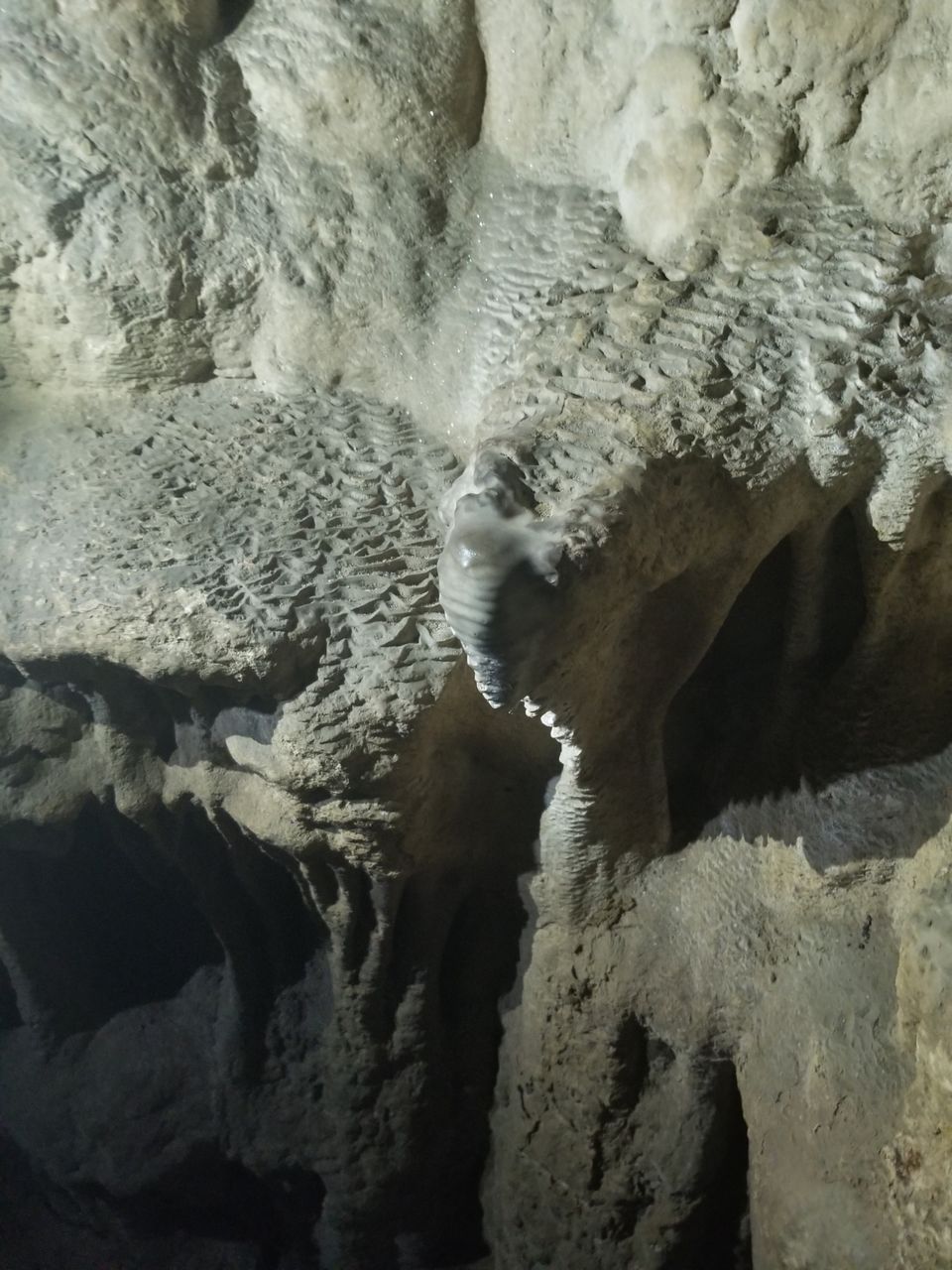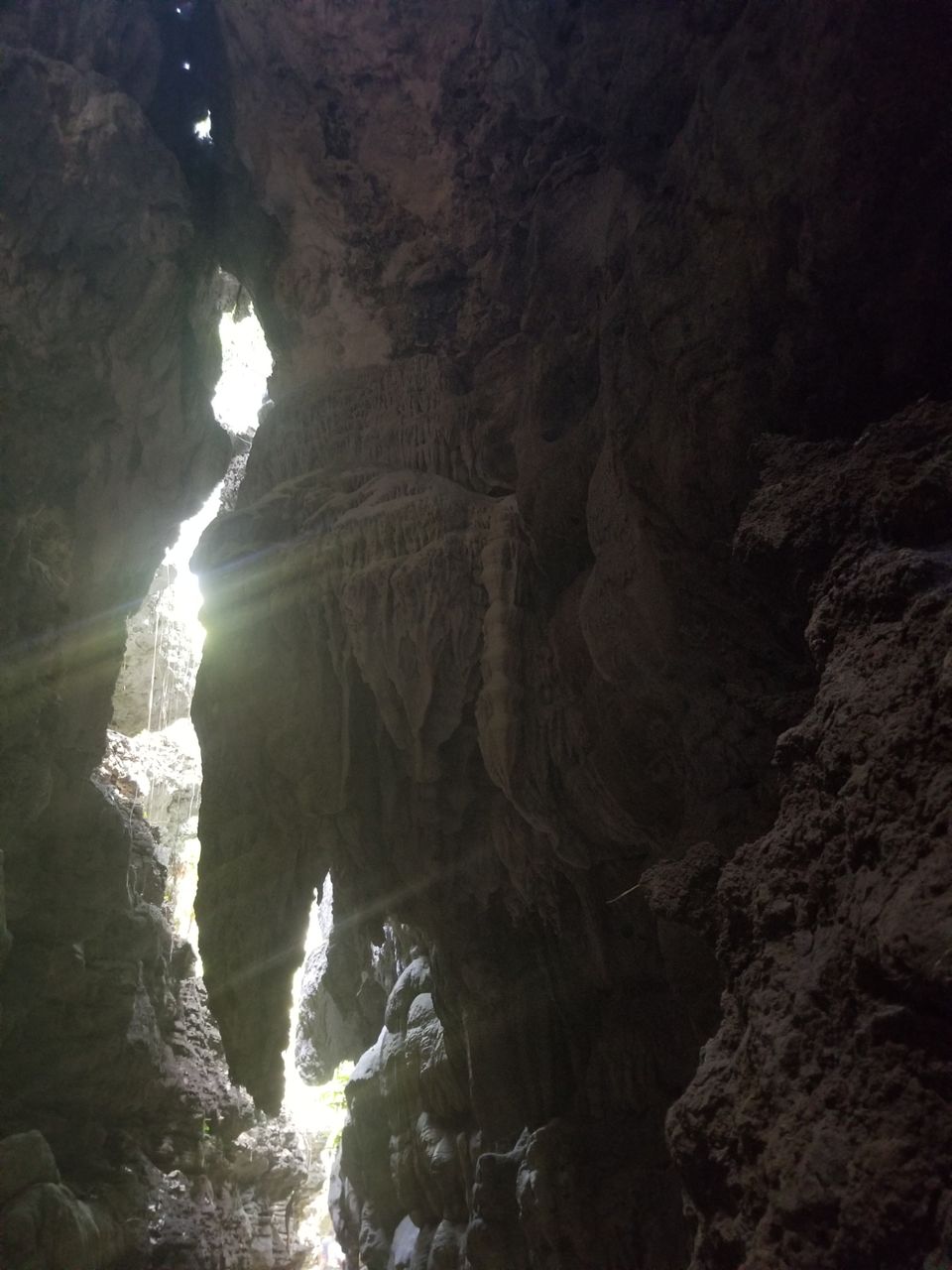 We took a private ferry (Makruzz) to Havelock from Port Blair. These are almost double the price of the government ferries but we didn't have an option at the time. Our day 1 on this island was the best. We checked in to Golden Pebble which is nicely located but did not have AC rooms and their food was not good either.
We rented a bike for 500 a day and went straight to Dive India to book our slot. They have access to a lovely beach too. Next, we grabbed something to eat and drink at Bo No Va cafe (psst...they have wifi and AC if you need). From here, we did Vijaynagar beach which is a private beach through Dolphin resort. My eyes had been parched for a long time and the sight of the waters here began to quench my thirst. We spent a good hour or so here and went to Kaala Patthar beach next. The blue waters were just mesmerising. You will find some souvenir shops along the road. We did not spend a lot of time here as it was a bit crowded. Both of us being suckers for sunsets, decided to chase the sunset to Radhanagar beach. Reached just in time, and lo and behold! what a glorious way to end the day! Also, look for the turtle trails on the sand!
Day 2 in Havelock was supposed to be Scuba in the morning and then Elephant beach. While my friend did her dive, I had to keep it for another day as I was feeling a bit sea sick, and turns out that Elephant beach was closed at the time we were there! So change in plans, we had a chill afternoon at Something Different, a sweet beachside cafe perfect to refuel your body, read, chill. Later, caught our second glorious sunset of the trip at Radhanagar. Ate some chaat from the street vendors, and rode back to our BnB. At night, we headed to Venom bar opposite Holiday Inn. You could give this one a miss. Pretty average, me thinks, although the food at the adjacent Asia kitchen was good.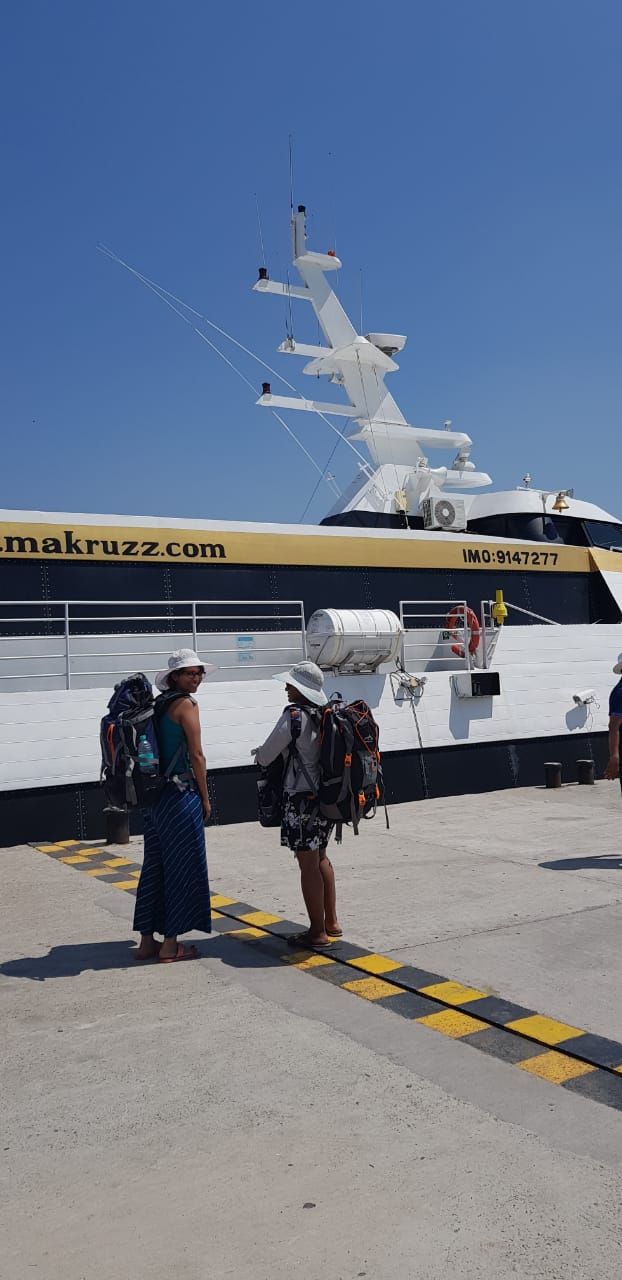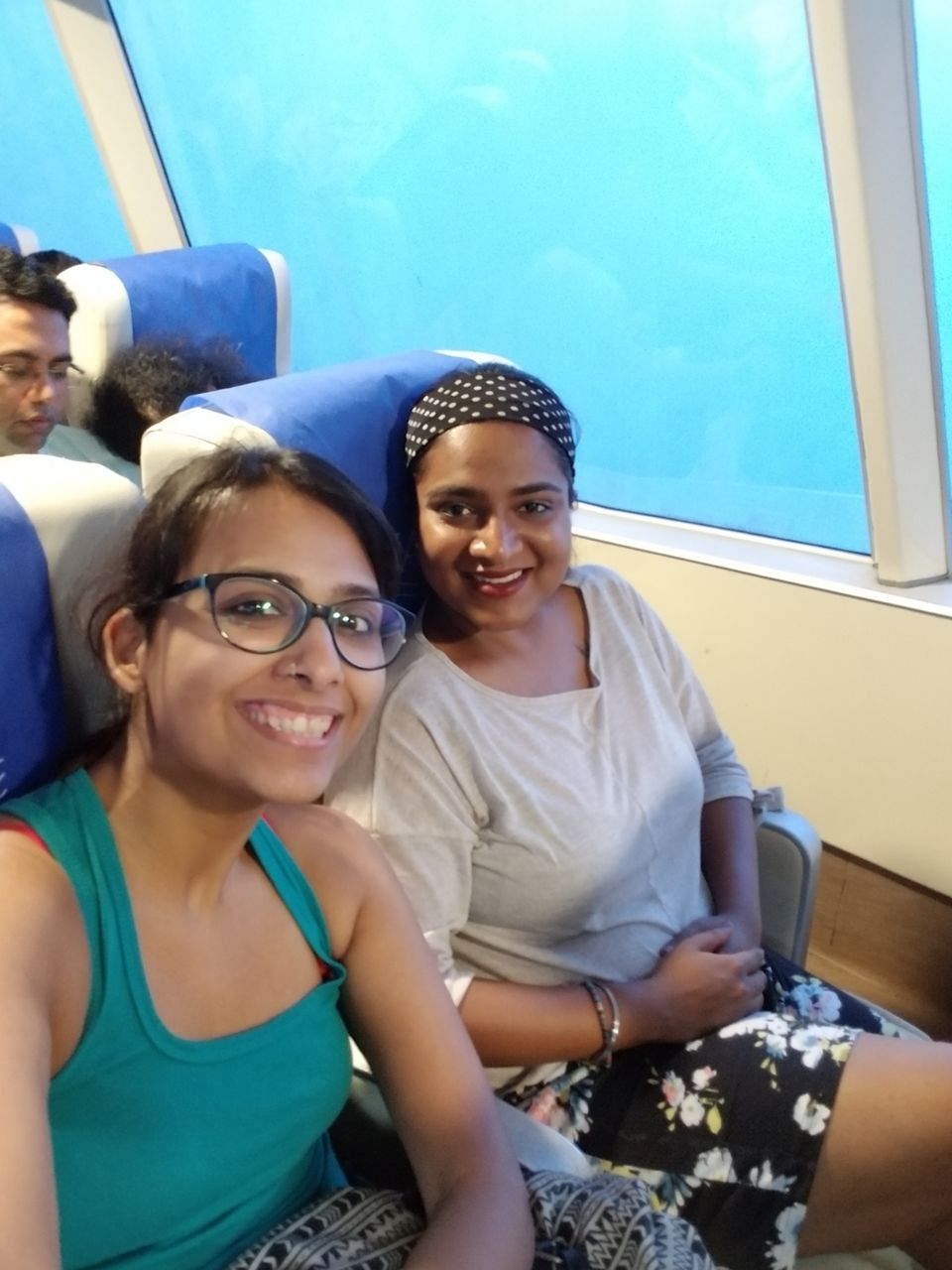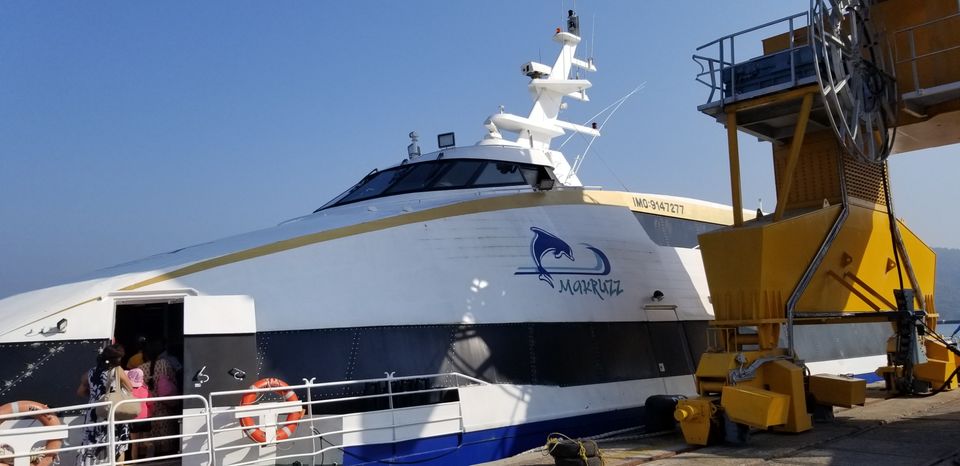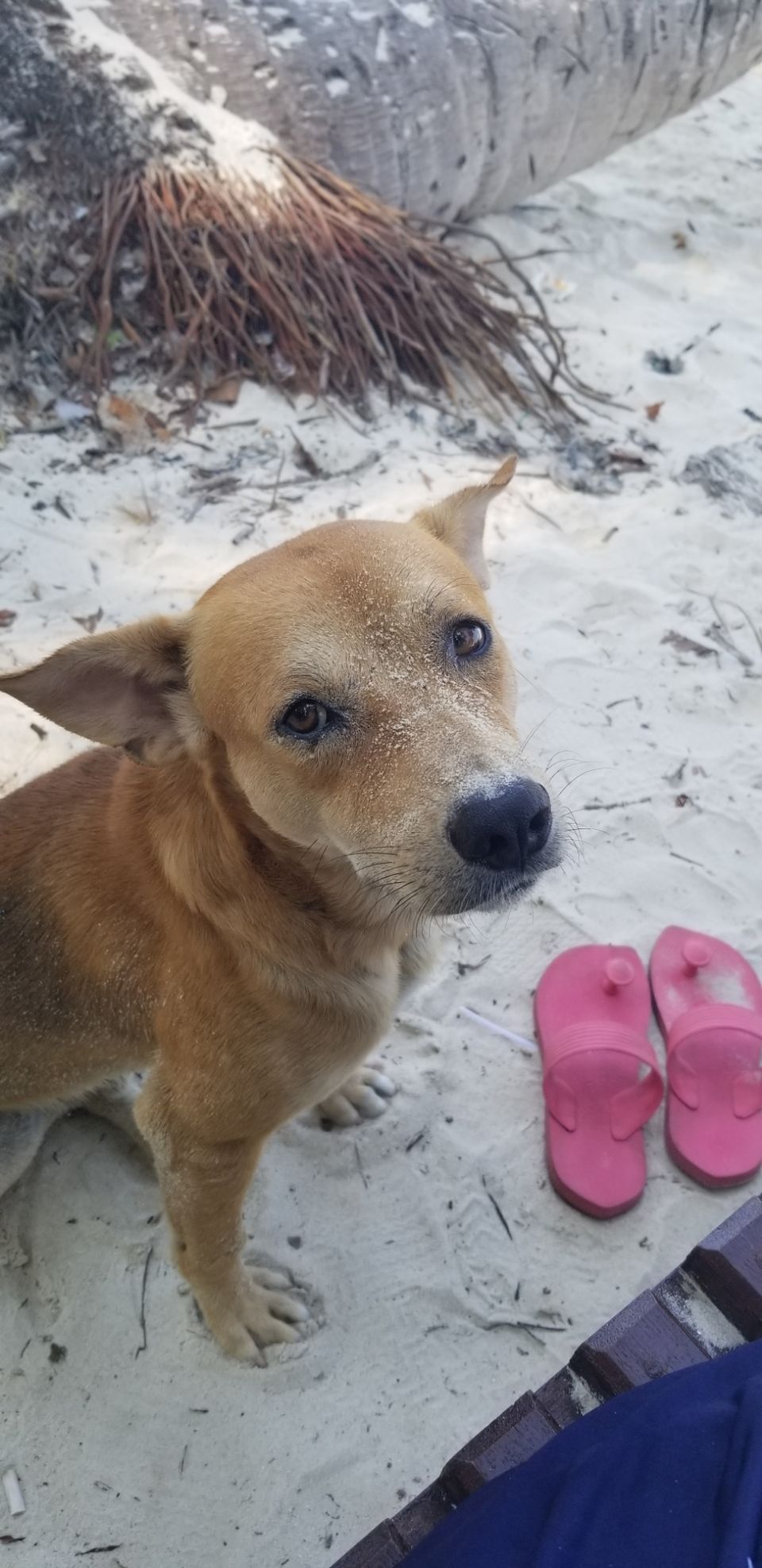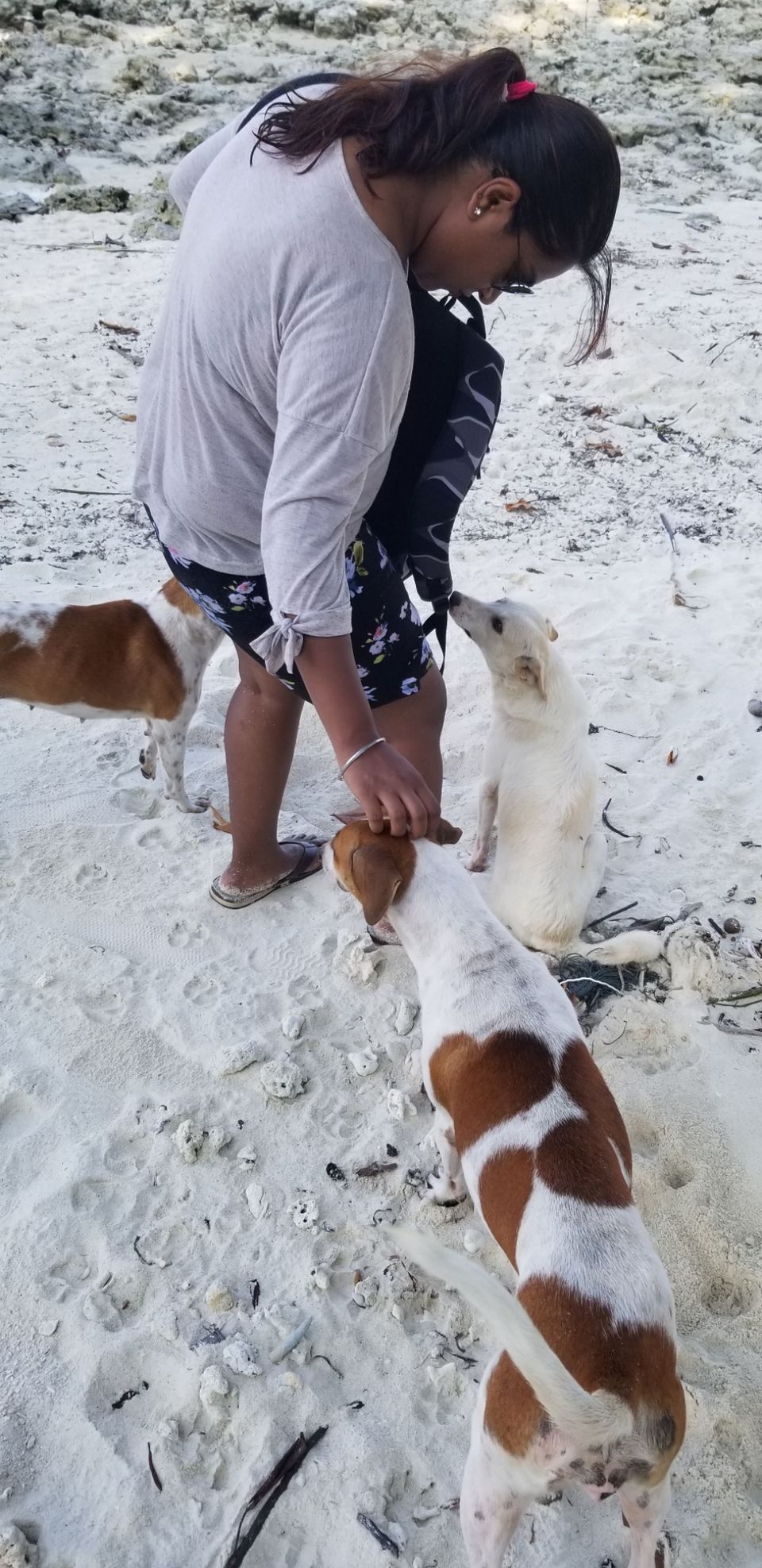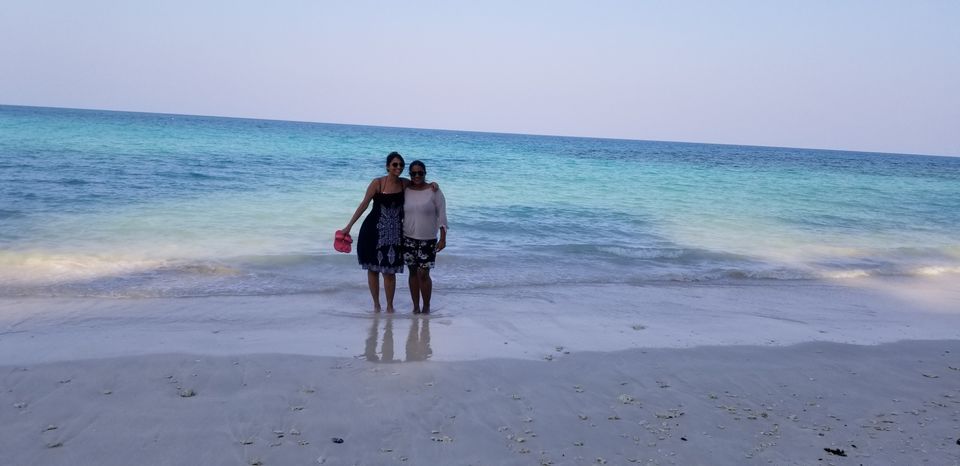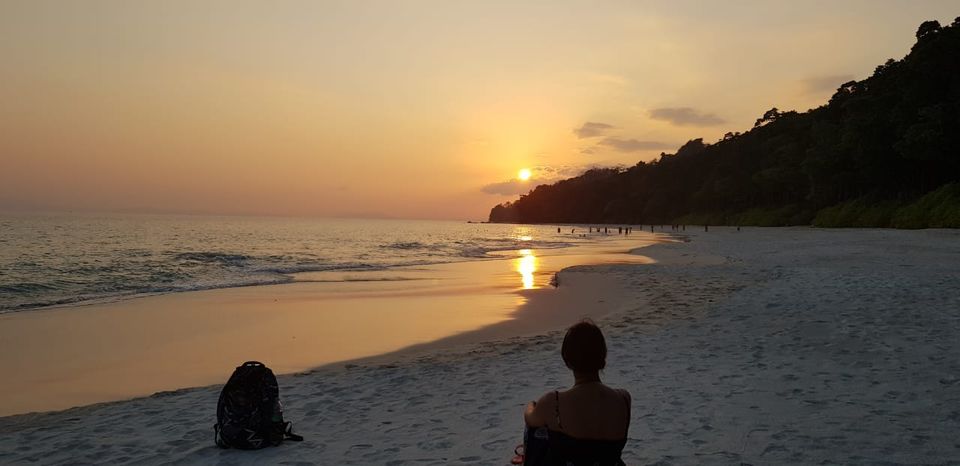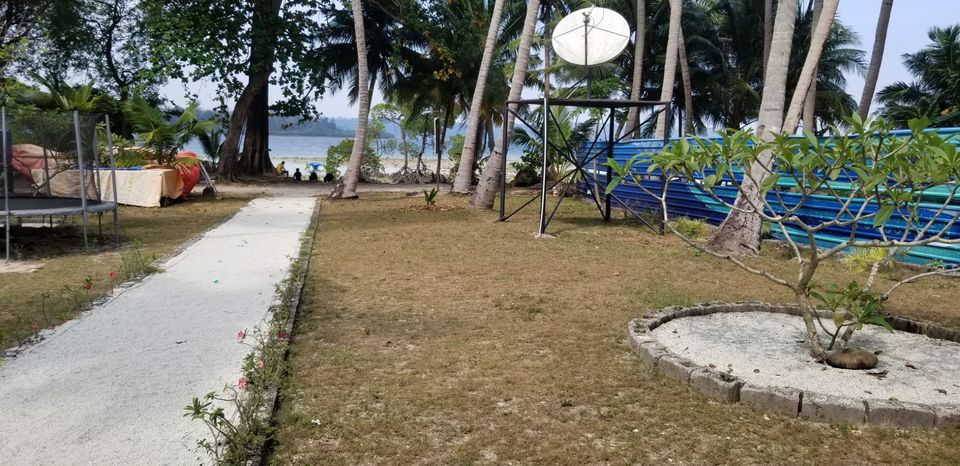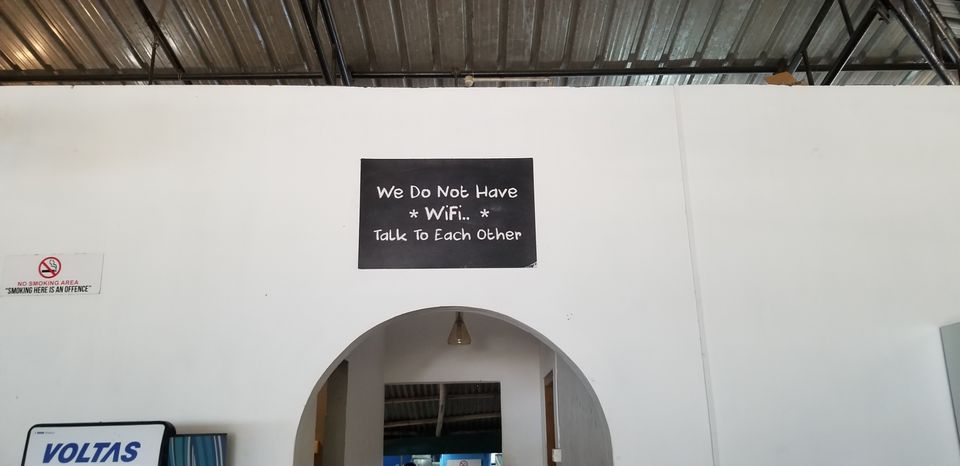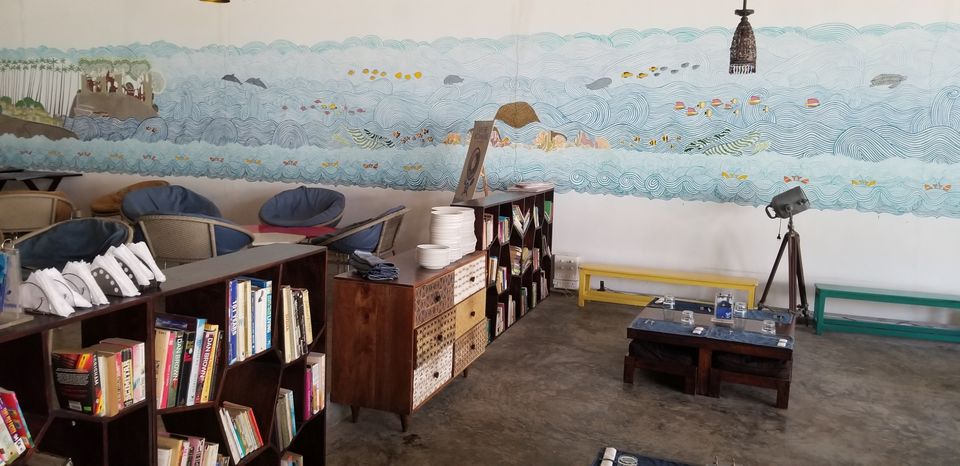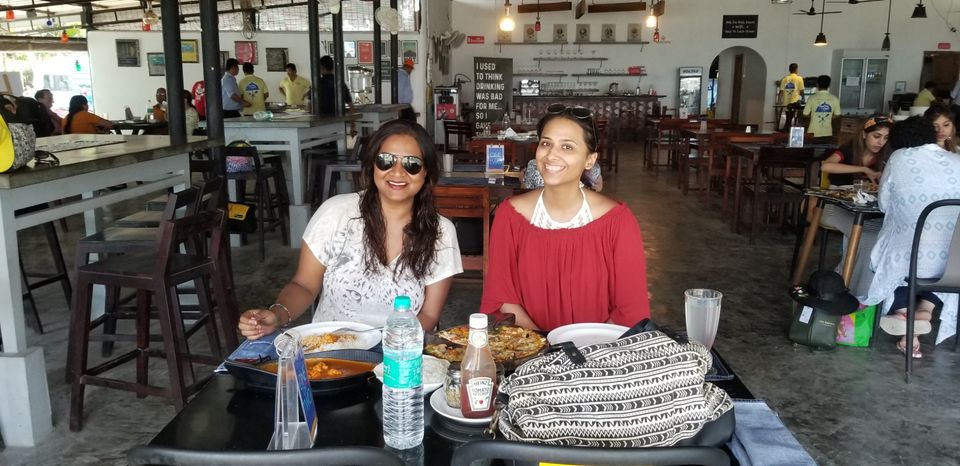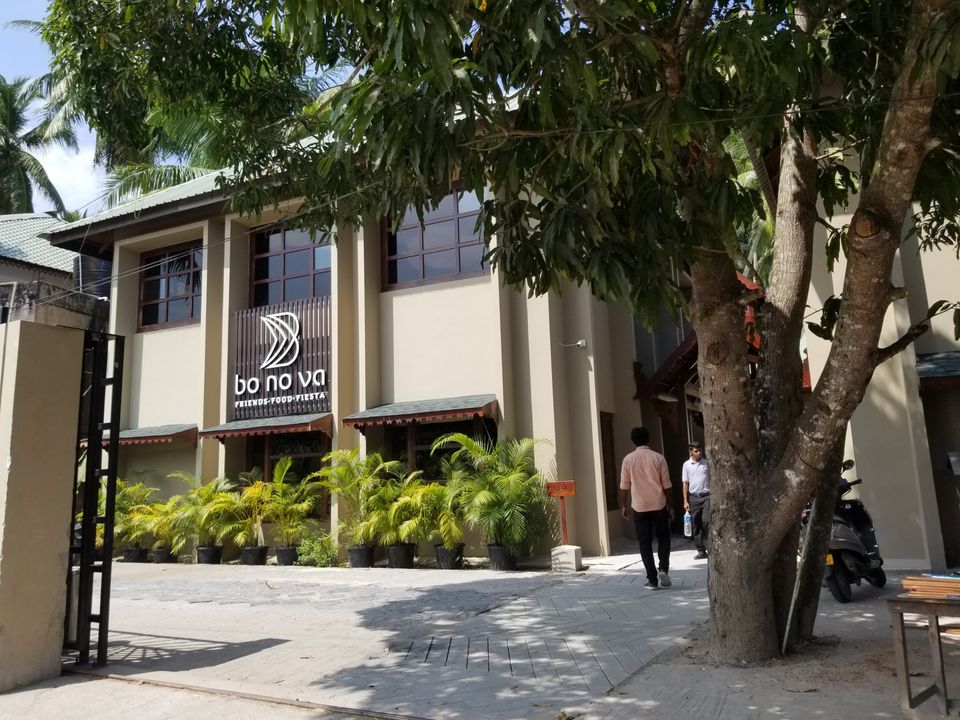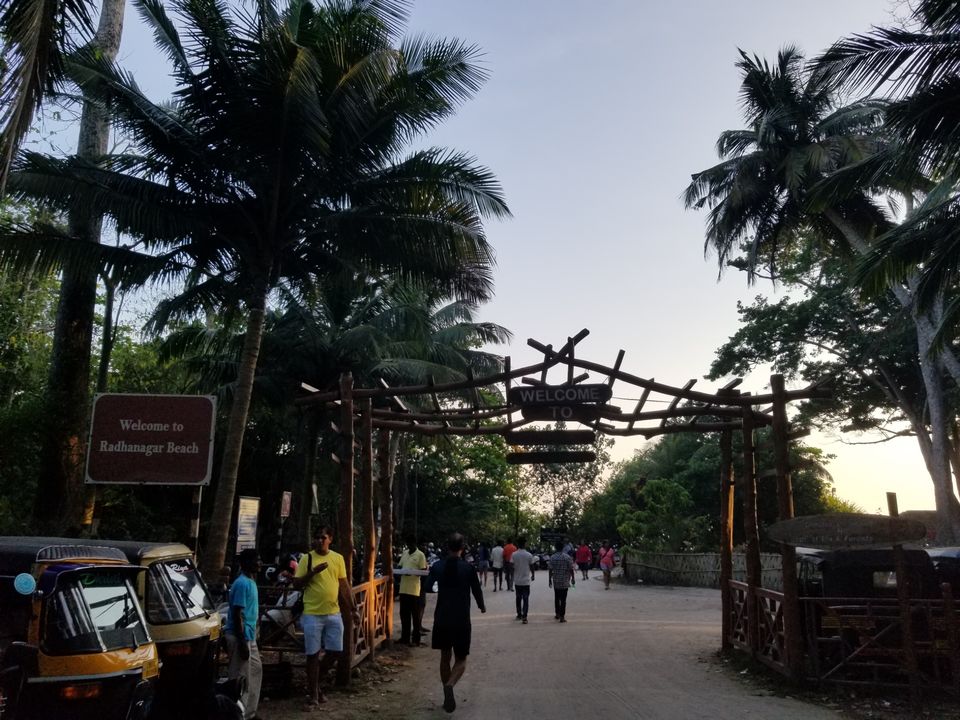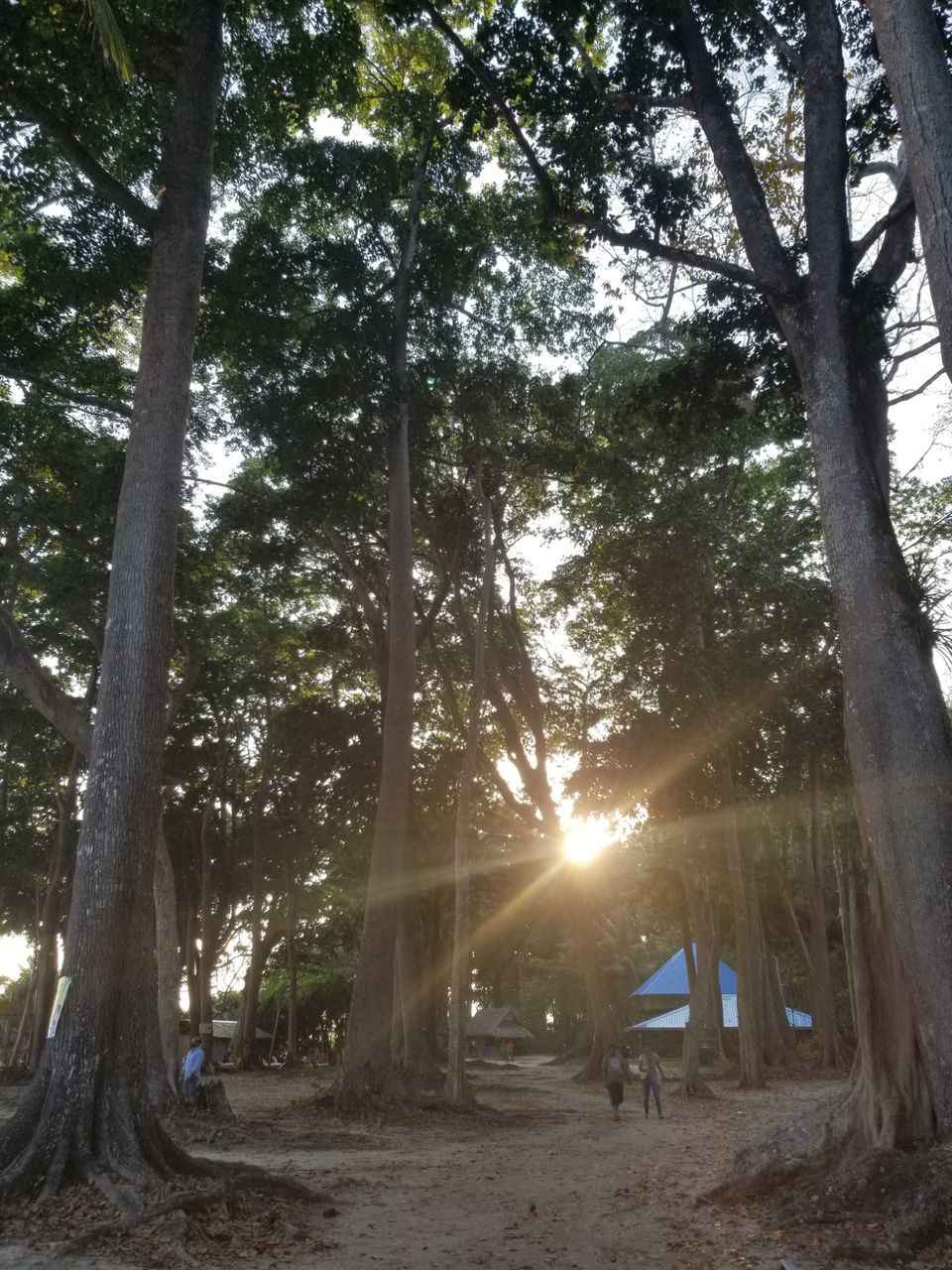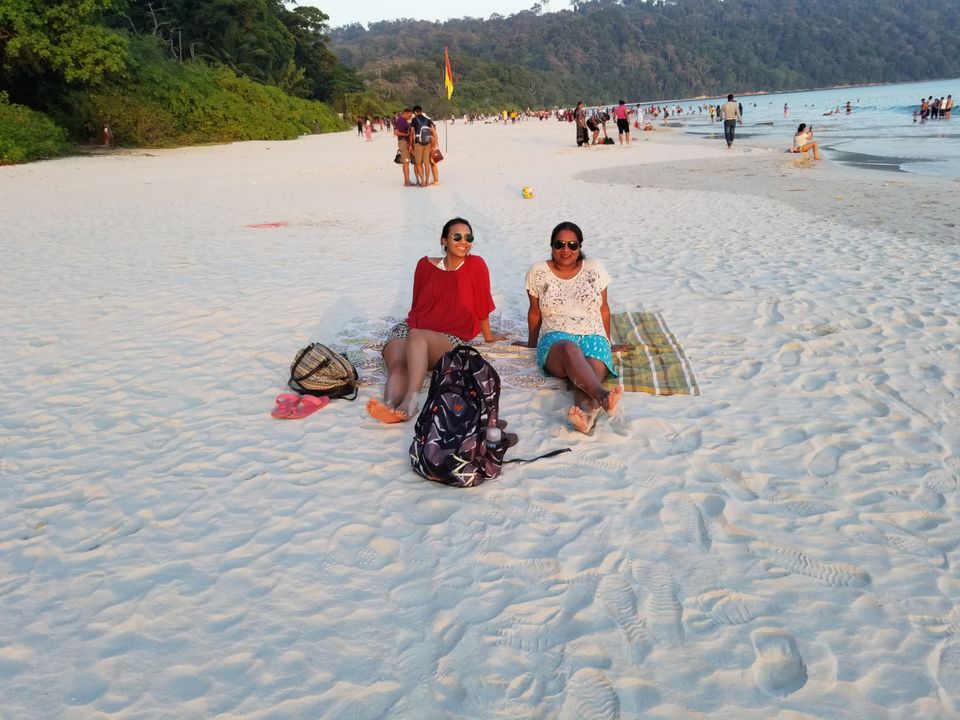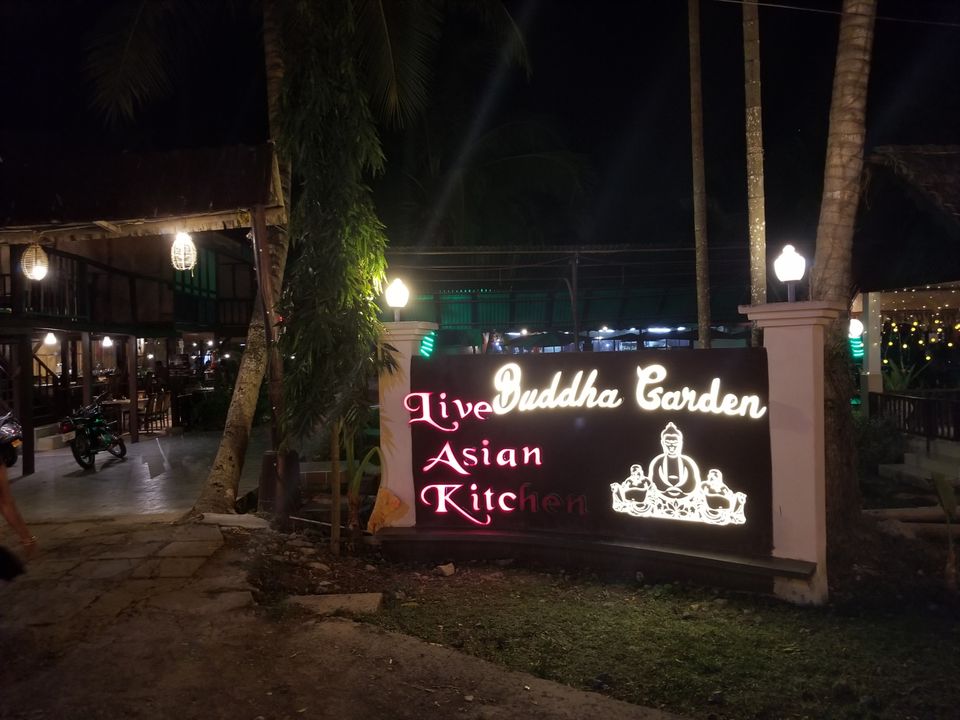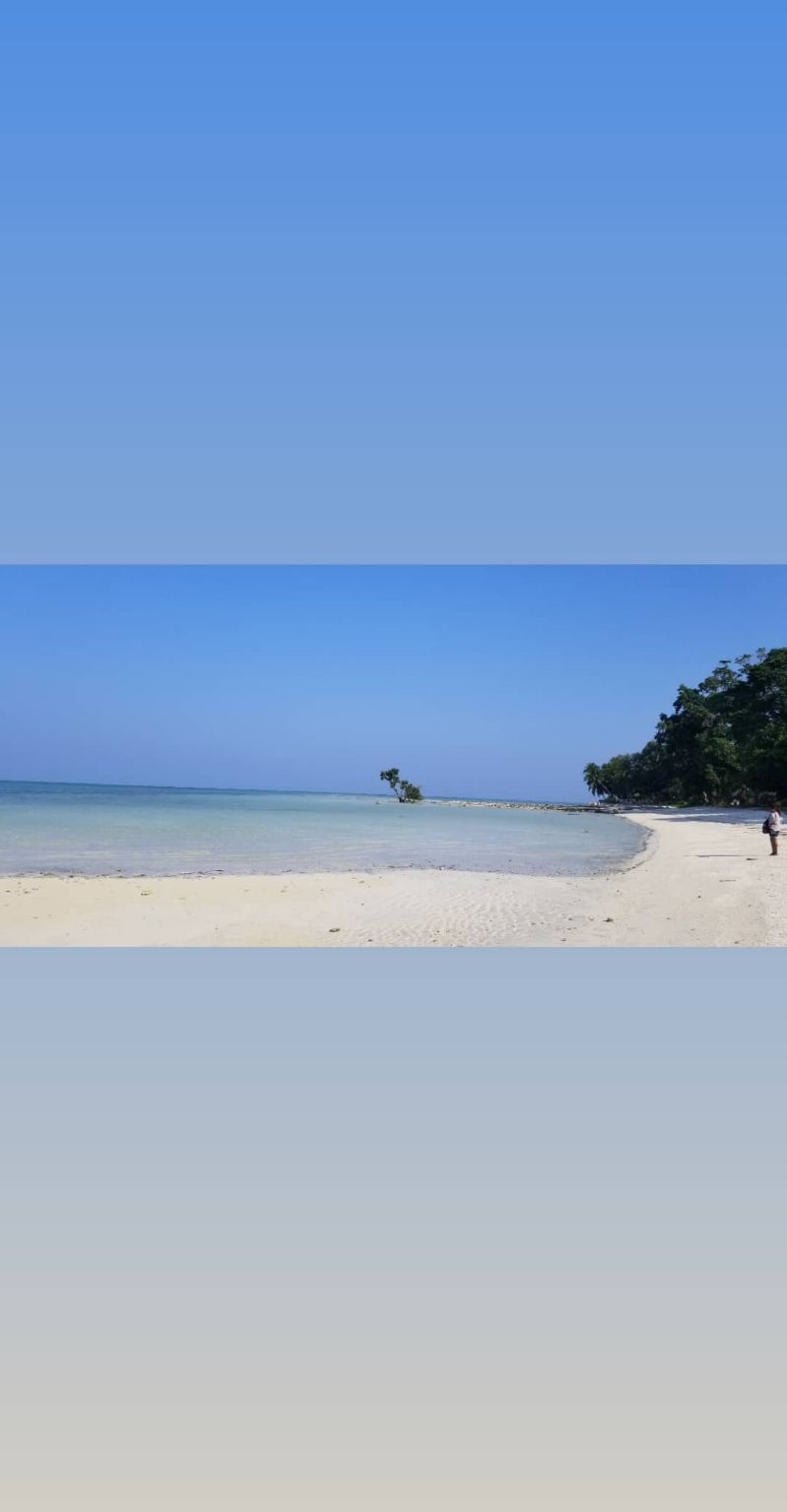 Not having done my dive in Havelock, we rented a bike (500 a day) and went straight to Dive India. They were not operating, and I did my dive with Scubalov the following morning at 6 AM. It cost me 4500 INR including gear and photos. While I did not see the colourful marine life of nemos, starfish, and seahorses like in Havelock, it was truly a life changing experience. Mine was a boat dive and that moment where you are asked to flip and let go, phew, you've got to do it to believe it, especially if you are a non swimmer. What I did see were underwater lighthouse ruins, octopus, various fish and wait for it, a sea turtle! Yes, I swam with a sea turtle and I think I left a piece of my heart in that spot under the sea. It was exciting and nerve wracking all at the same time! Just listen to your instructor, ask questions if you need, get the technique right, and dive!
While on Neil island, the coral bridge is not to be missed. Apart form the natural bridge, you also get to see marine life by the shore! I am not going to go into details as I would not want to take away from your first hand amazement! You can only see the wonders during low tide so make sure to check before you decide when to go. We happened to be there just in time around 12:30 PM IST. Make sure to hire a guide when you get there, for 400 INR. Ours was Narayandas and I think he was the best among all the others around!(DM me for his number). He is also a very enthusiastic and skilled photographer! Later, head to Lakshamanpur beach sunset point for another glorious sunset and more doggos and beachside chai coffee.
We also wanted to do sunrise at Sitapur beach but couldn't make it and I did my dive at the lighthouse point from Bharatpur beach
We stayed at Coconhuts and loved everything about it: food, rooms, private beach view (psst...they have an adjoining bar). We did lunch and dinner at the resort itself.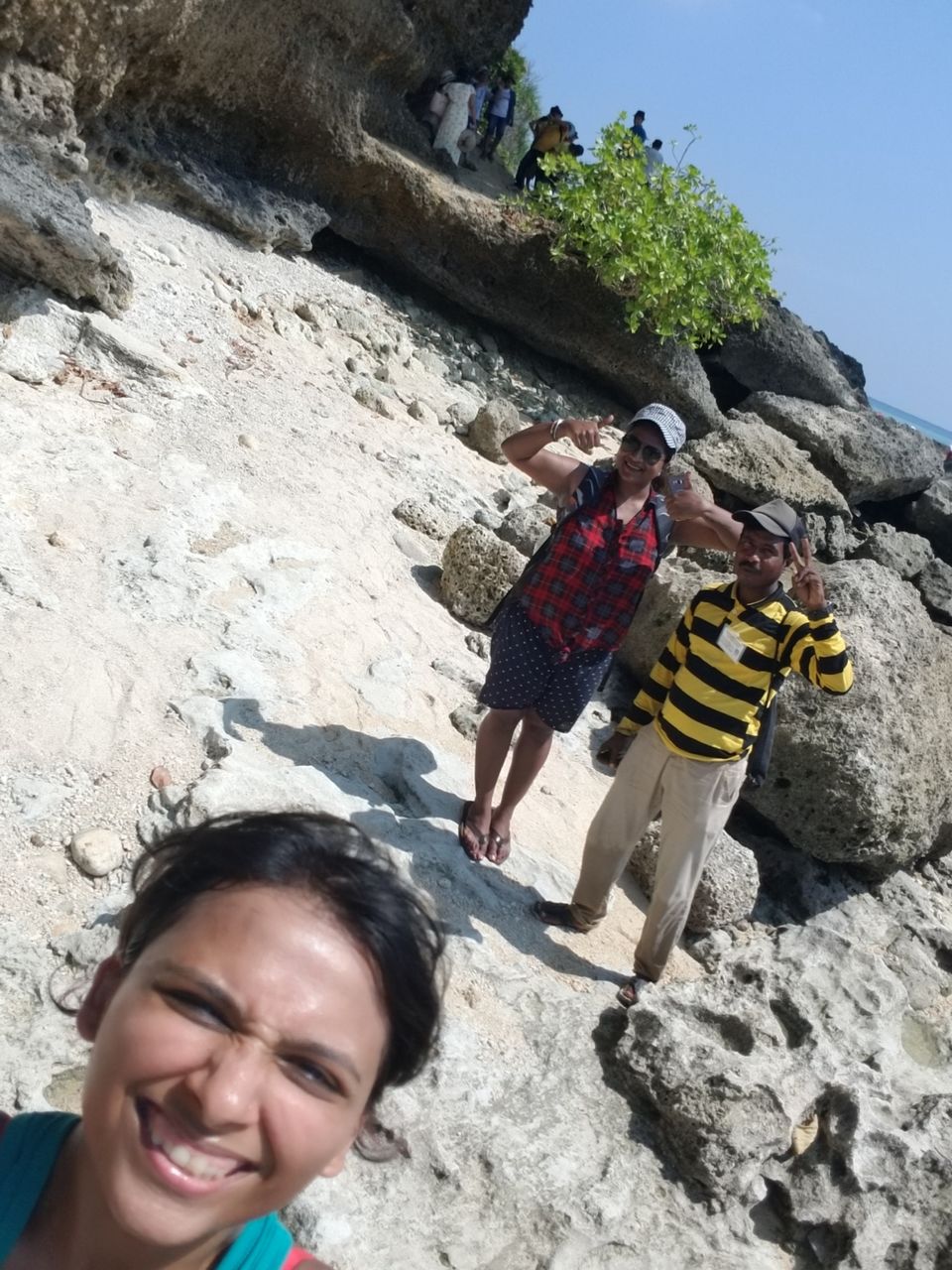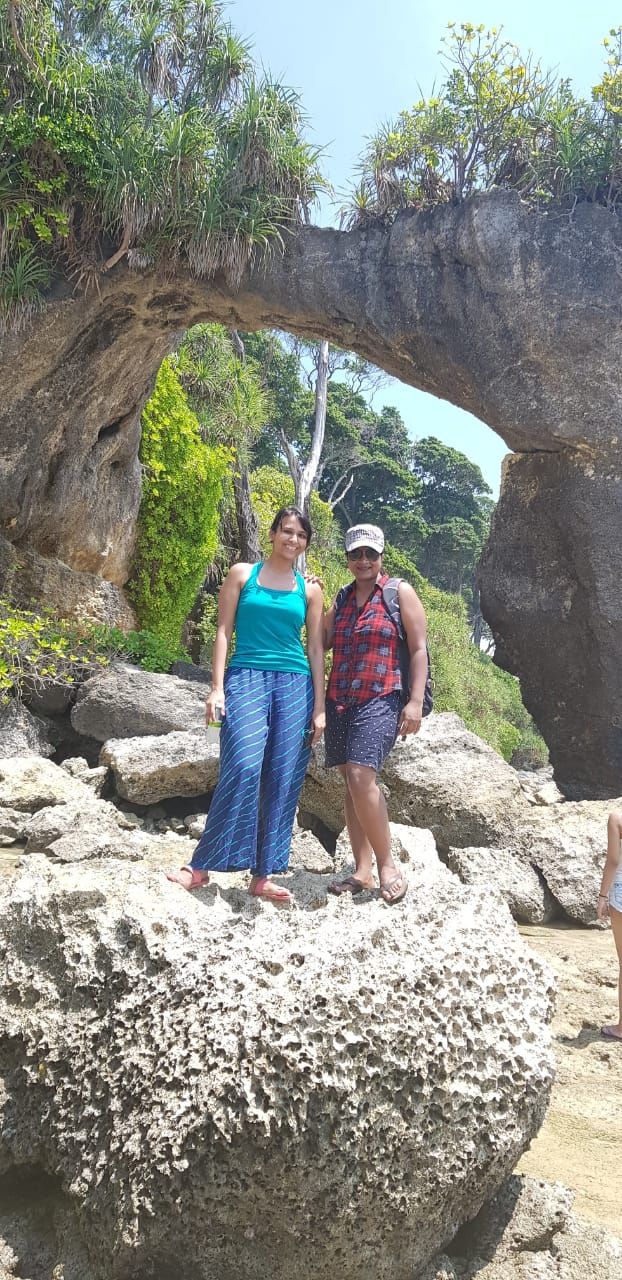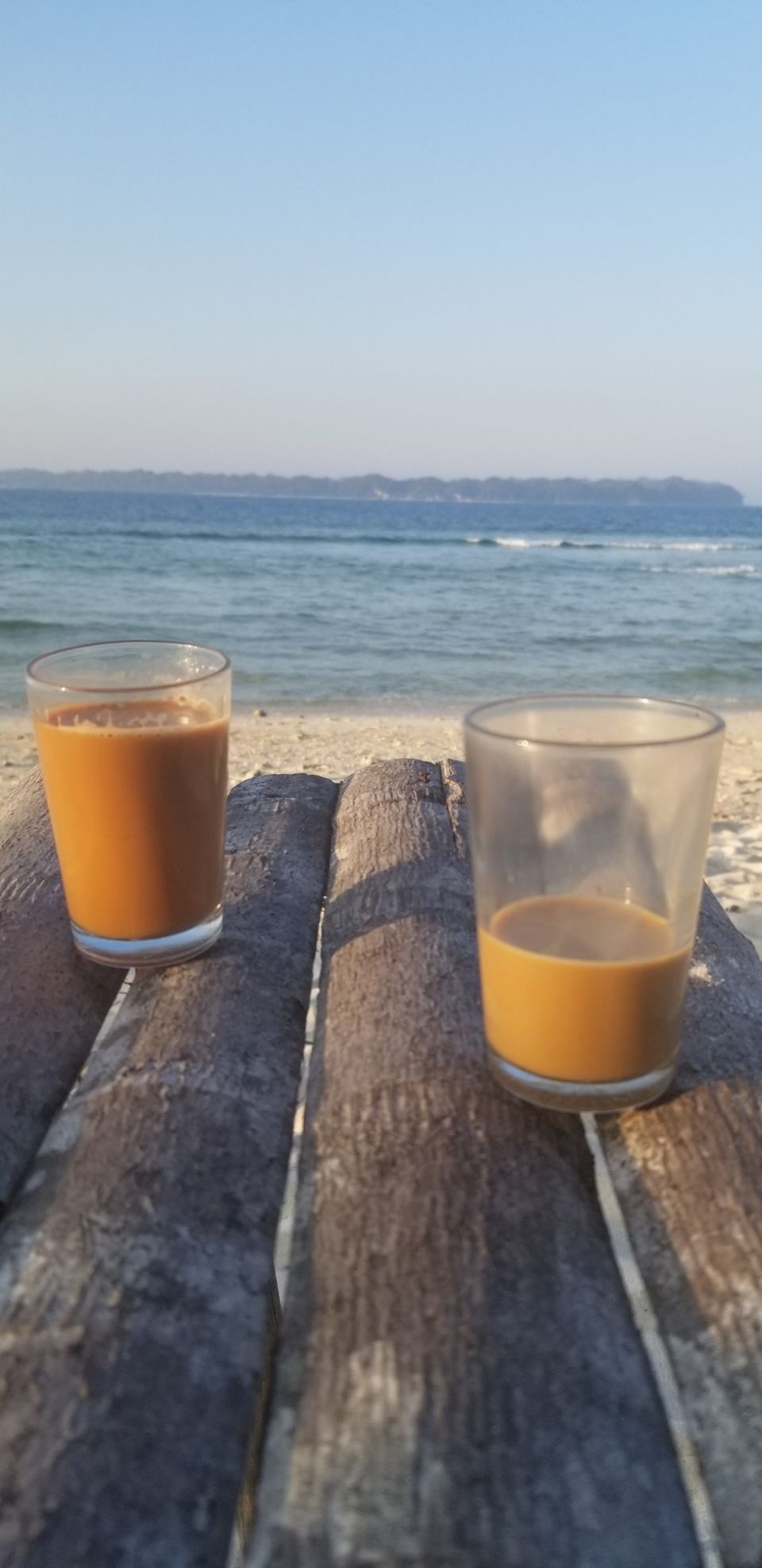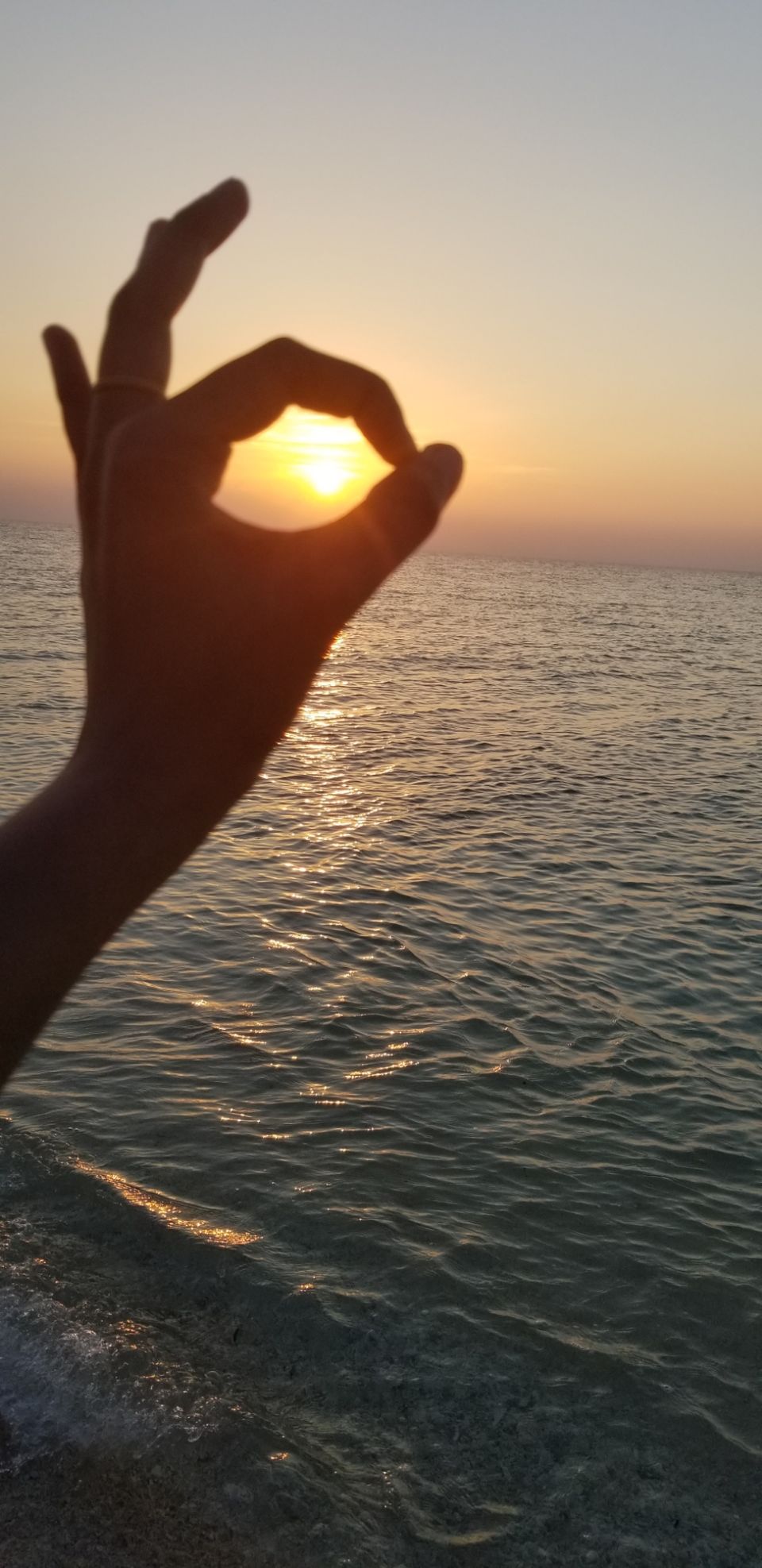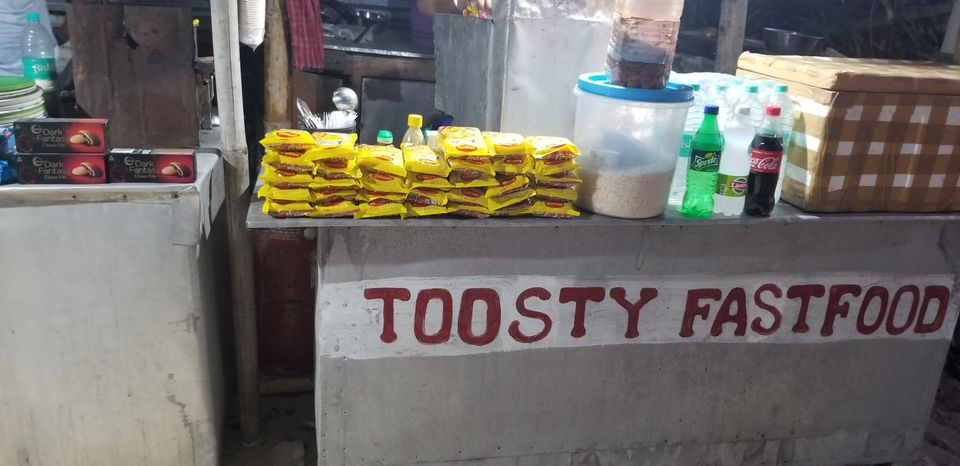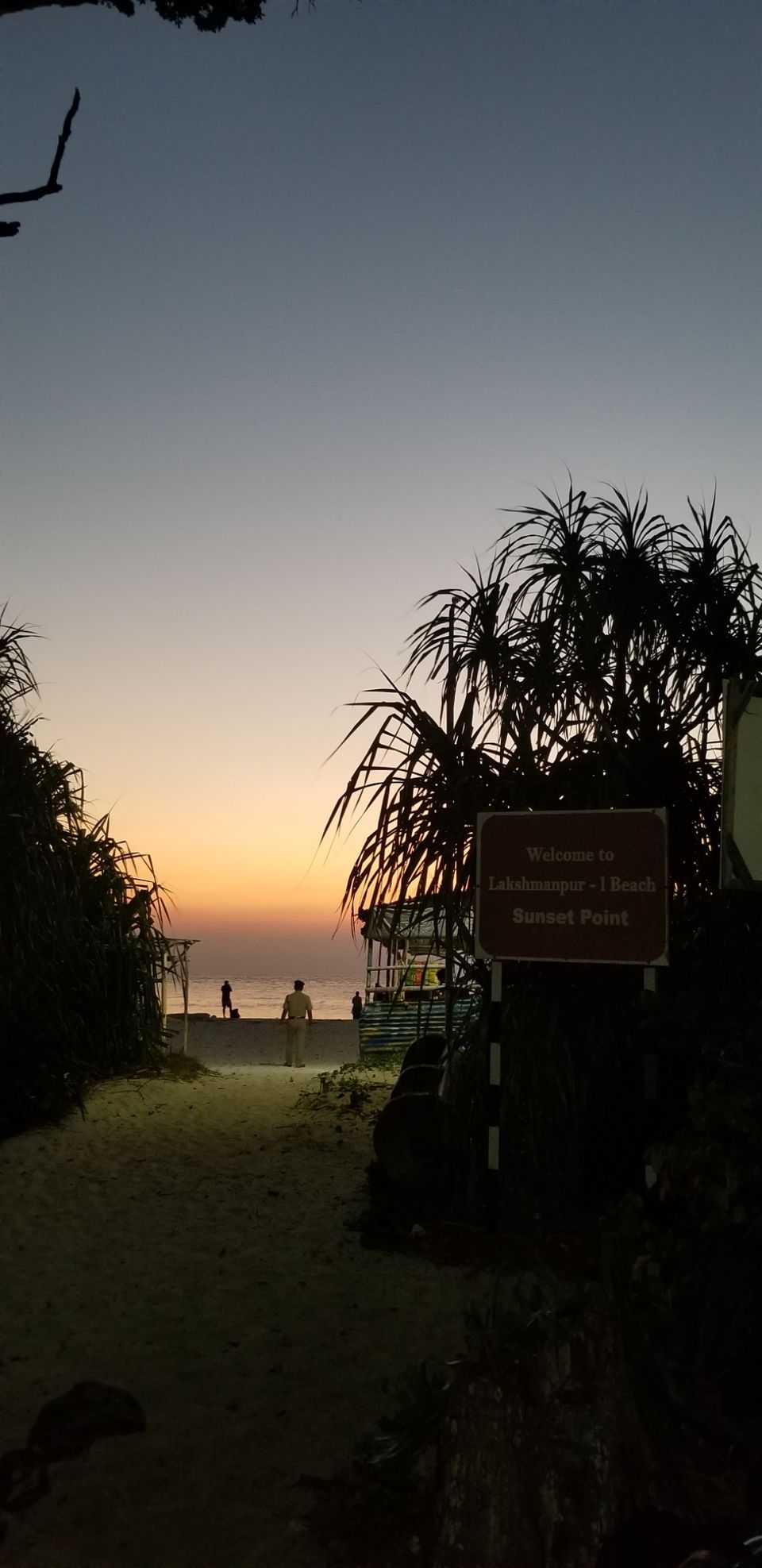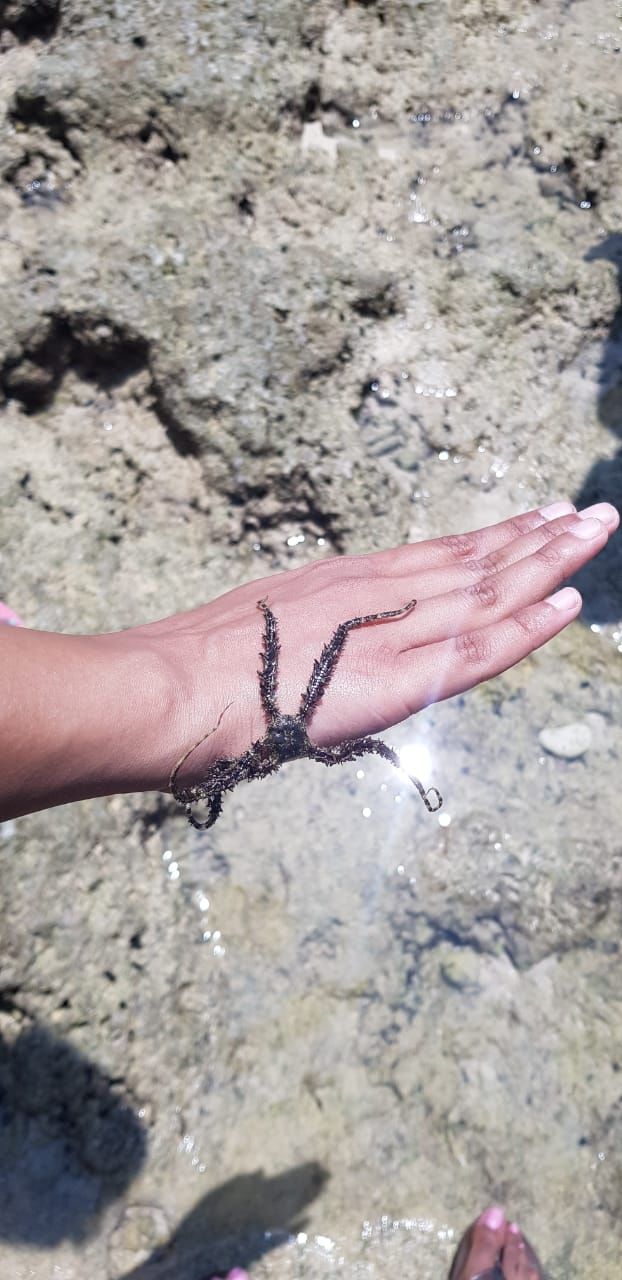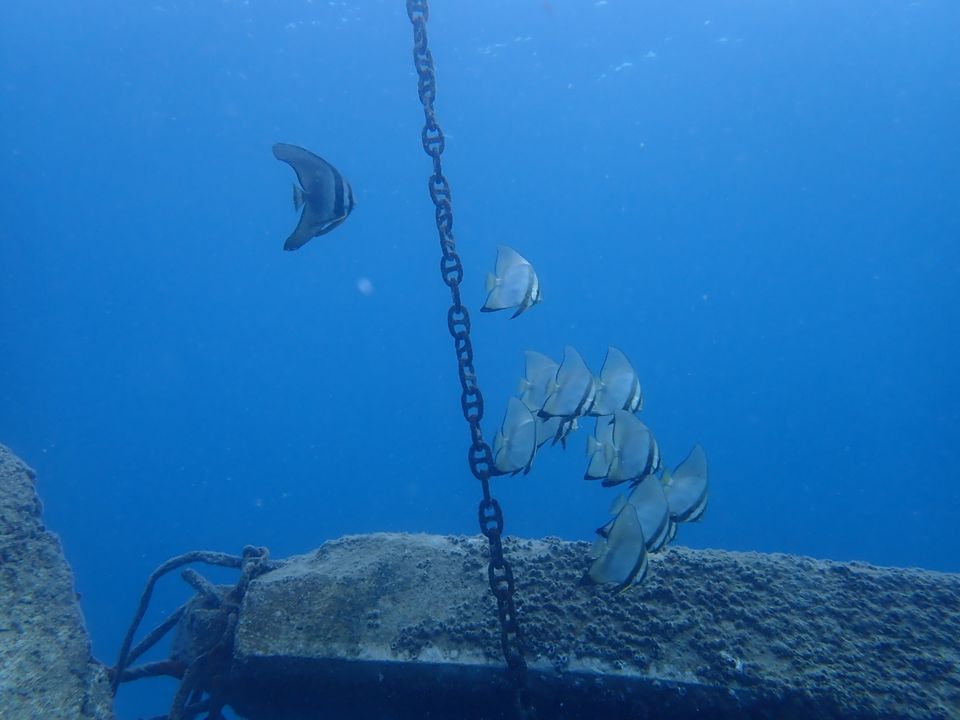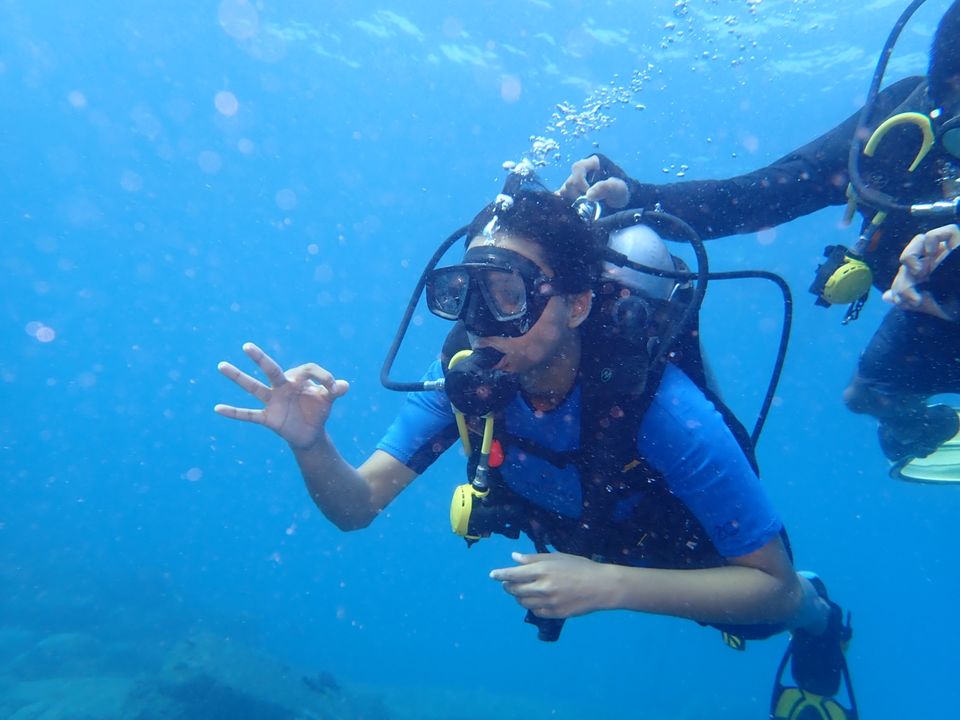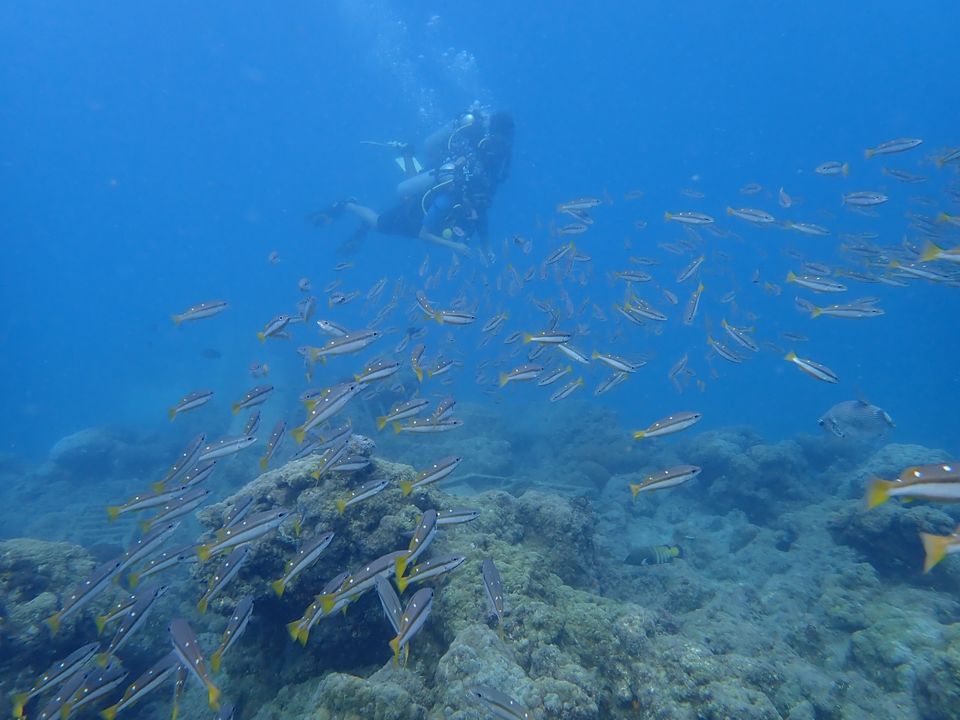 This ones my baby. I read about it in a blog and decided right off that it has to be on our itinerary, not knowing at the time that it would be a 6 hour ferry ride from Port Blair. Well, anyway, we did it and no regrets! There is only one place to stay at here other than the government quarters. So we emailed them and booked ourselves a room, more like a bamboo hut, at Blue Planet. Here, we hired a car for 1500 to take us to Lalaji beach. It is about a 20 minute drive through bumpy trails and then a 10 minute trek. And is totally worth it!! You can also get here by boat if the waters are calm. There was literally nobody at this pristine beach except us and four other people. We spent an hour or so here and headed back to the beach near blue planet to catch what I call the most moving sunset I have seen so far. Here, it was just two of us, the sun, the sound of water, feel of sand, and unpolluted air. We walked back to the rooms and had a chill dinner with the cats waiting for the fish bones. Next day, took a 6 hour ferry back to Port Blair to board our flight back to Bangalore. I would suggest you do Port Blair-Neil-Havelock-Long-Port Blair if you'd like to explore this deserted island. Include this unspoilt island in your itinerary only if you are a nature seeker and are willing to toil to reap its benefits and beauty.
While you're in Long Island, you can also see guitar island and Marg bay.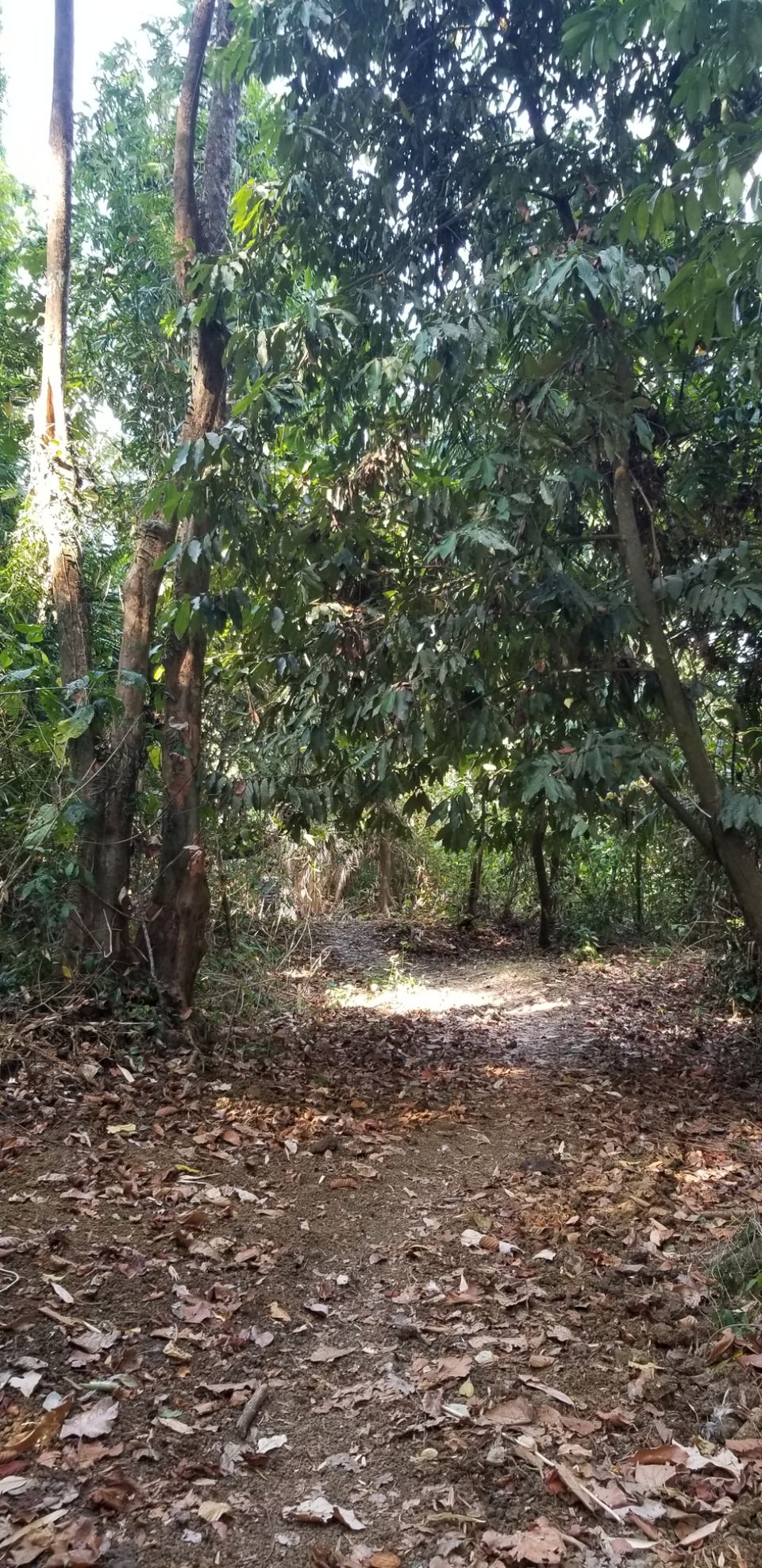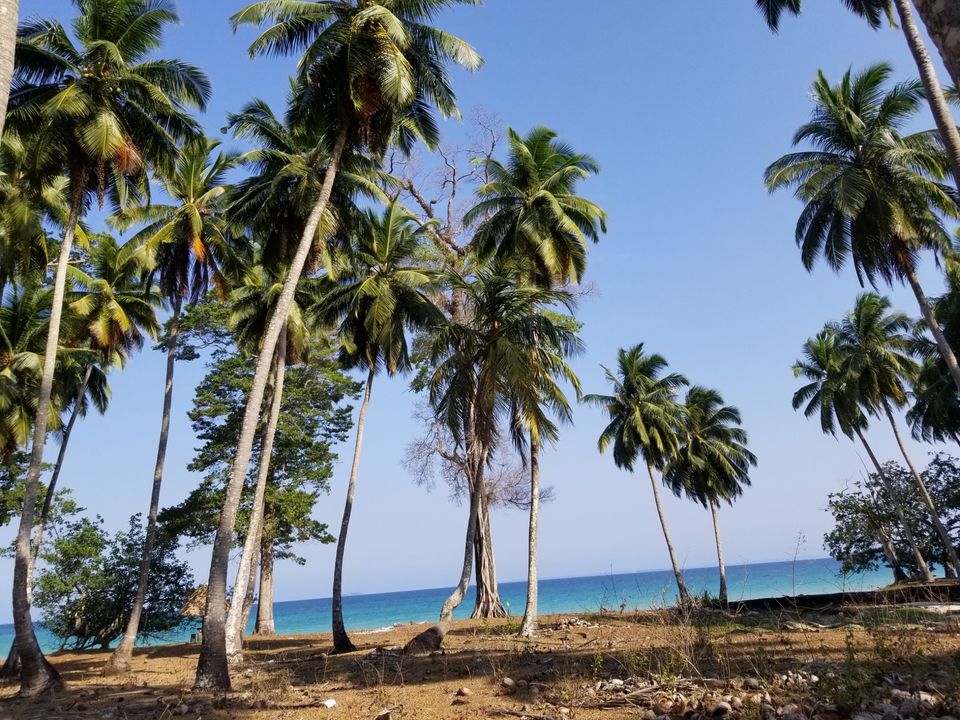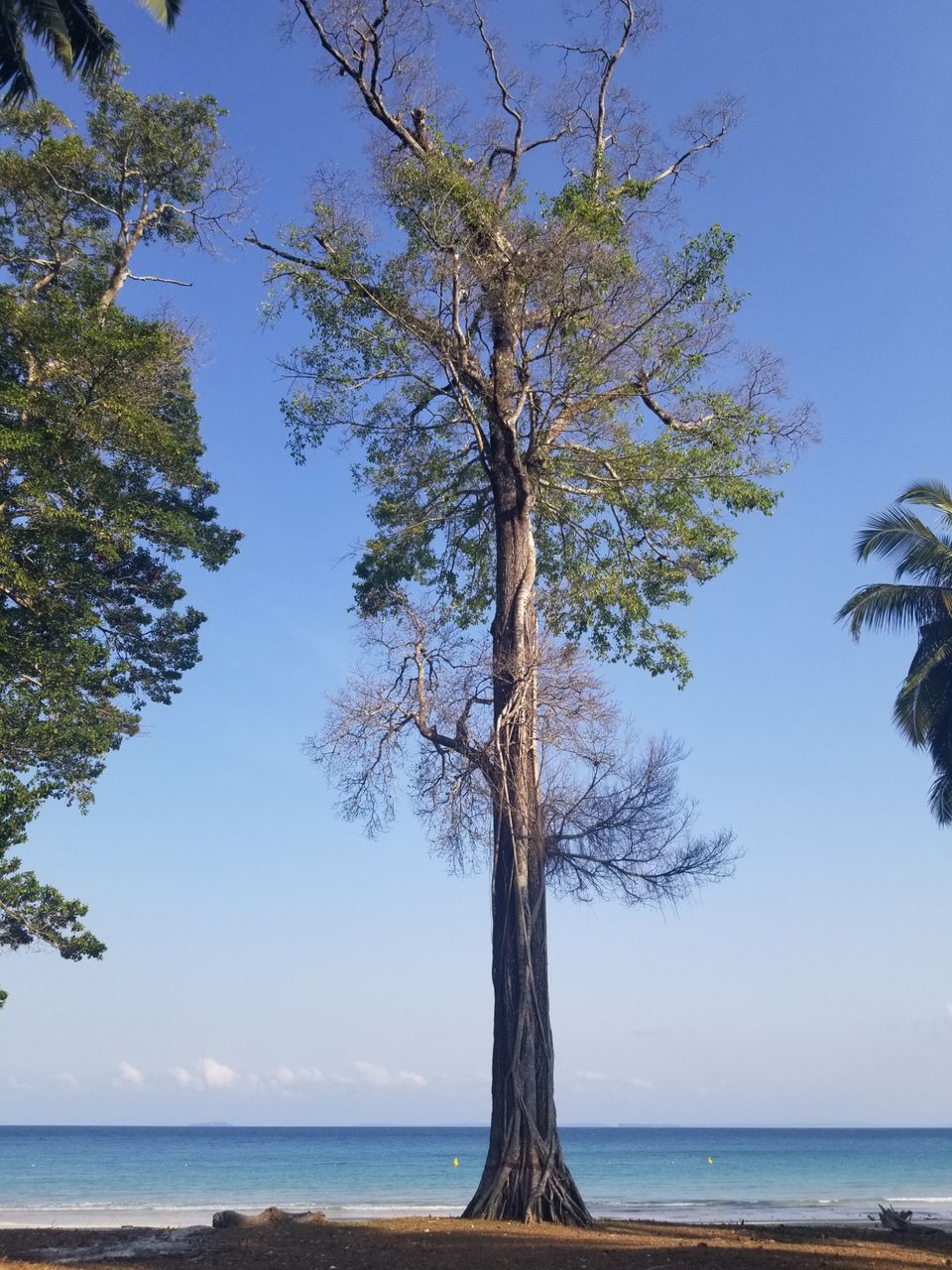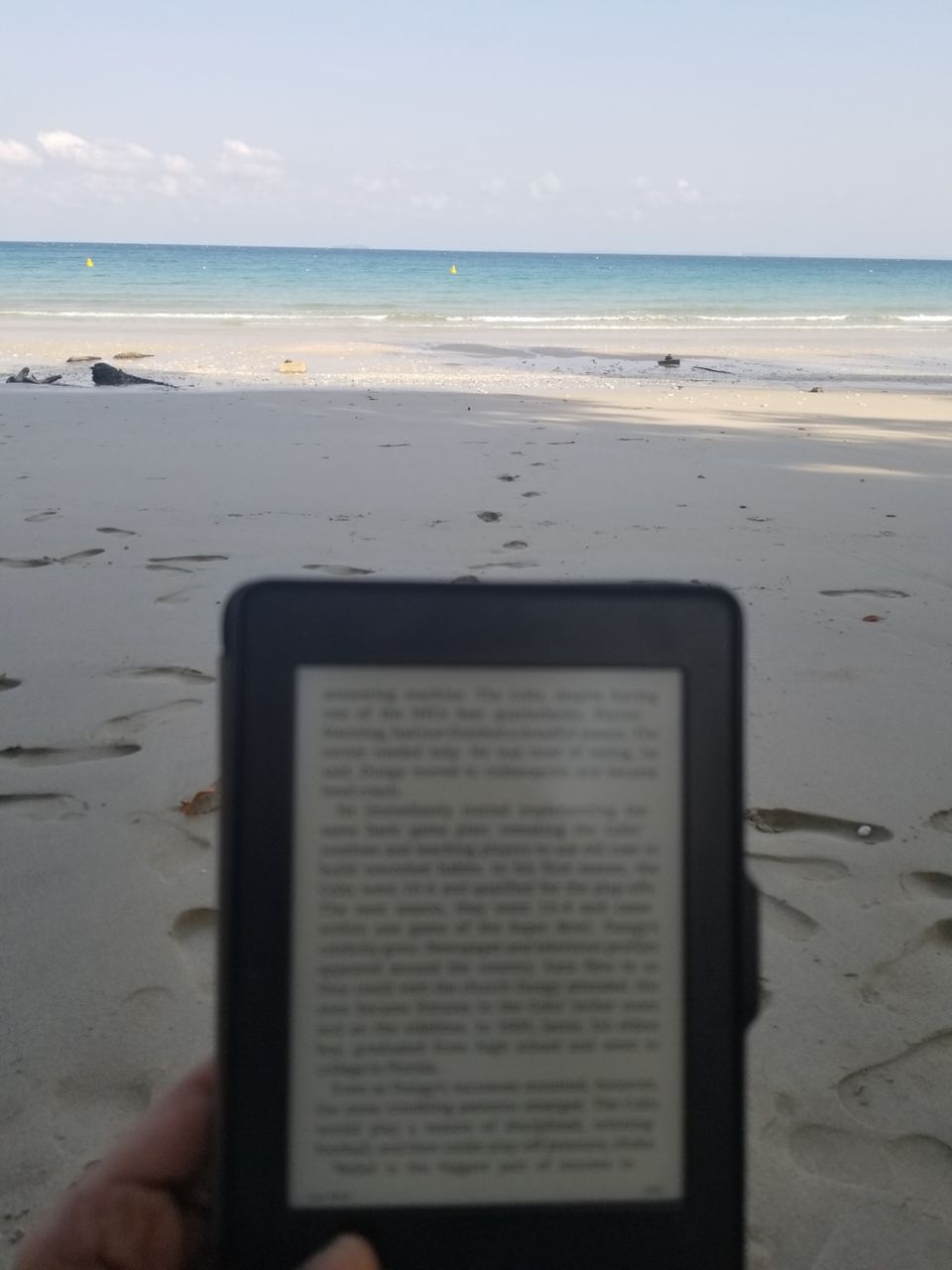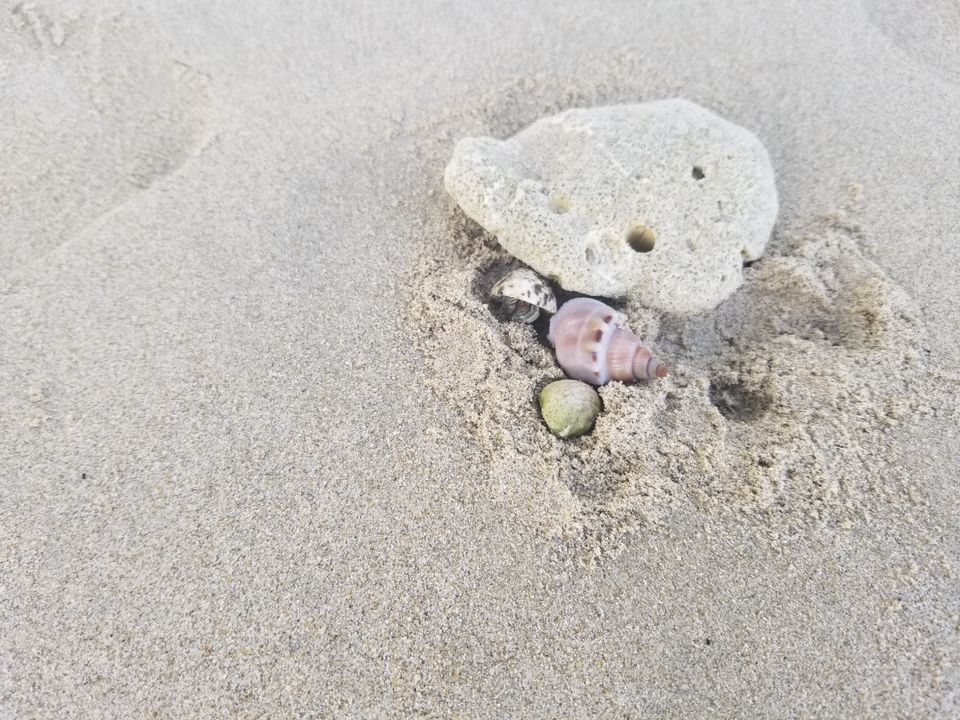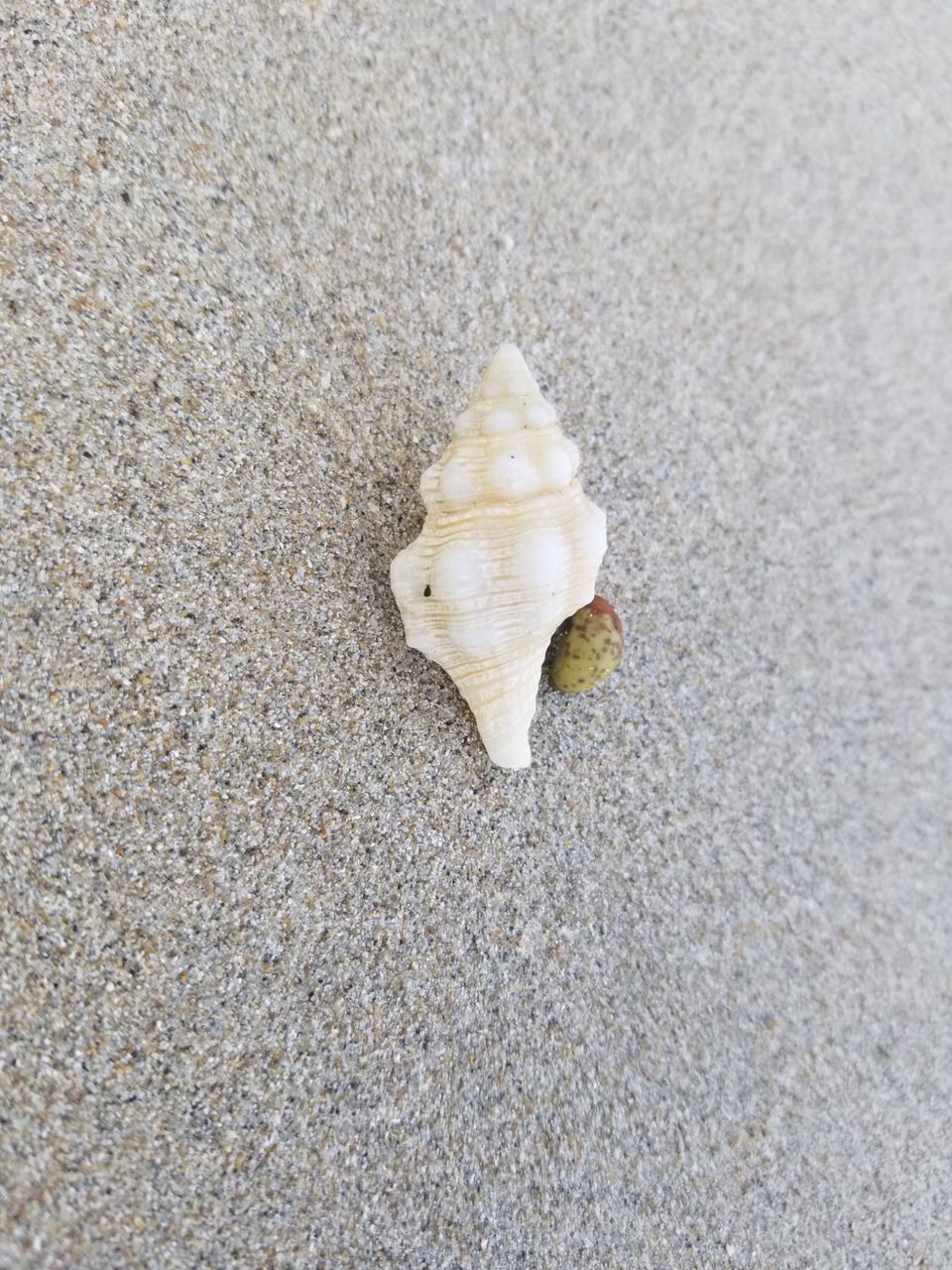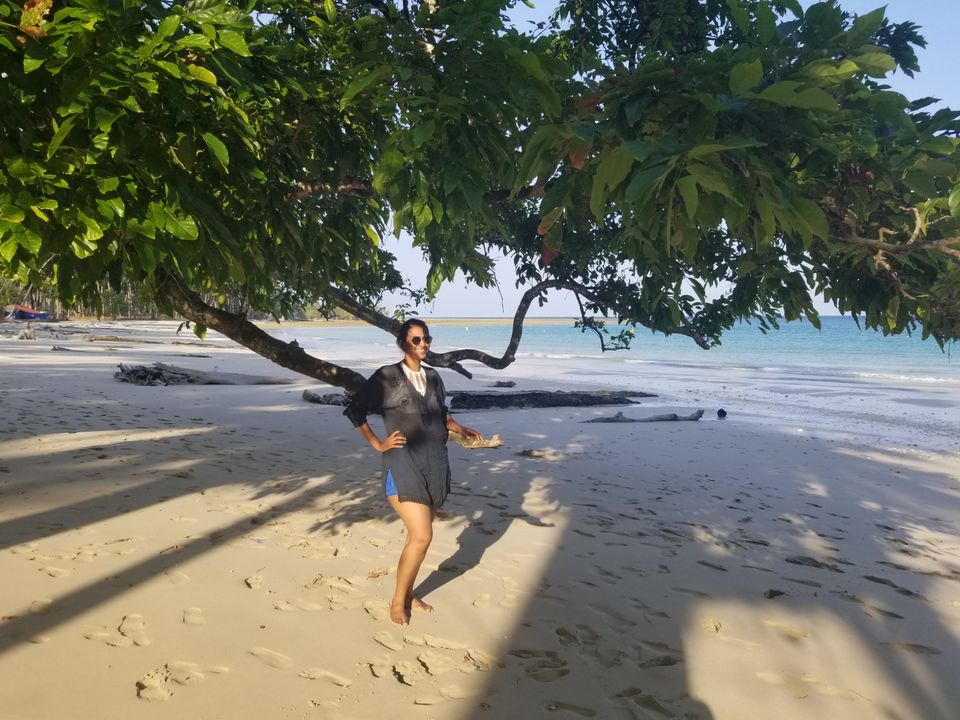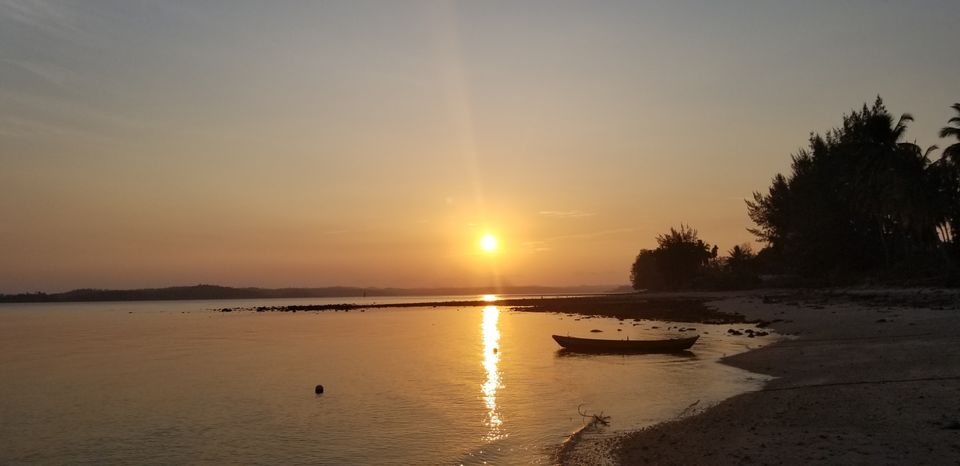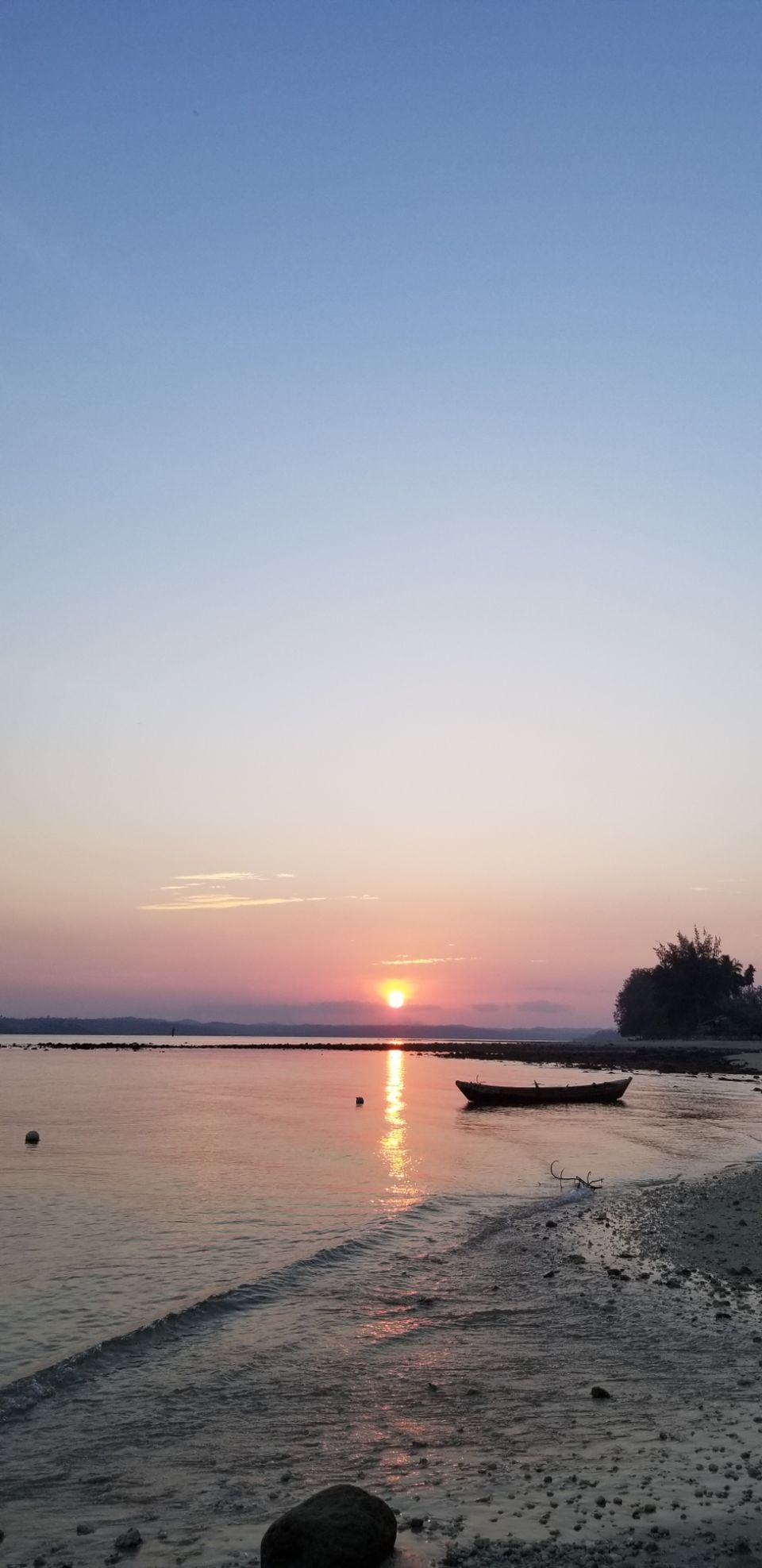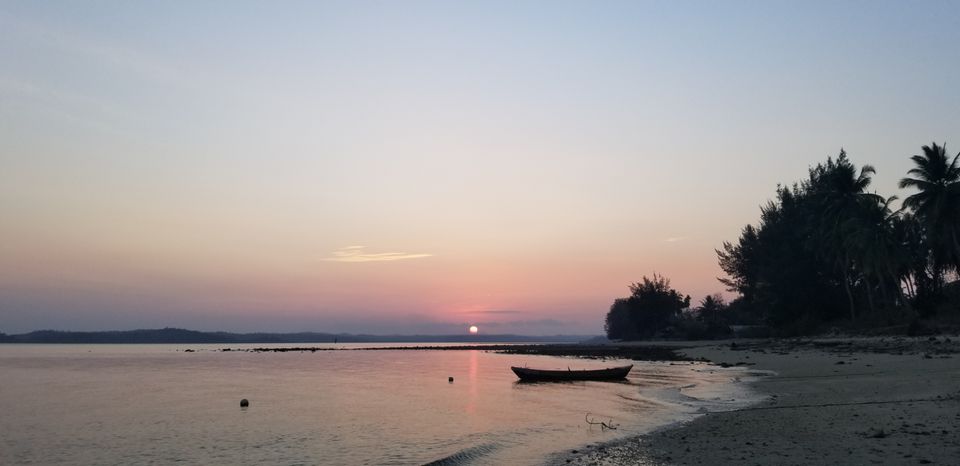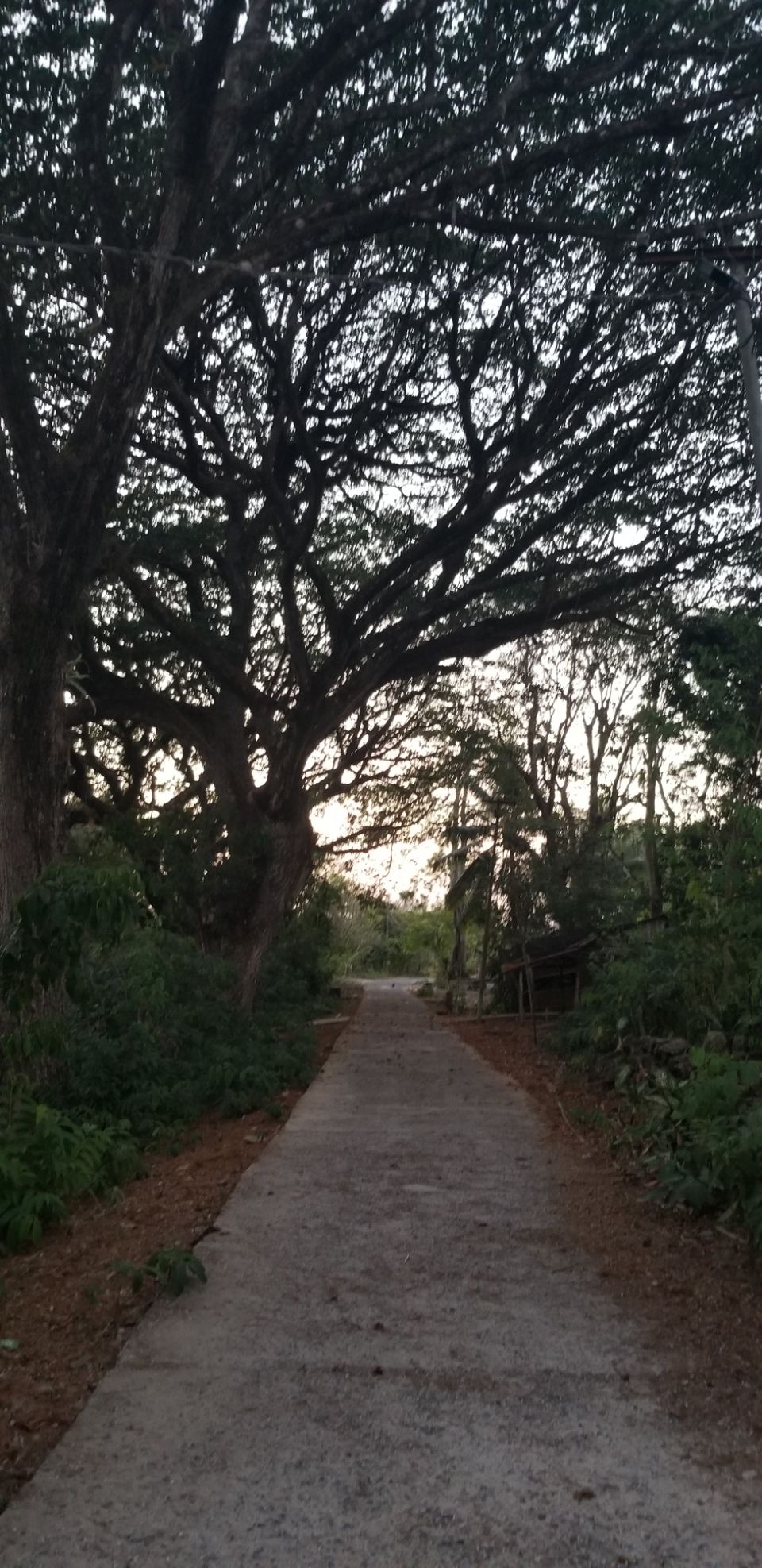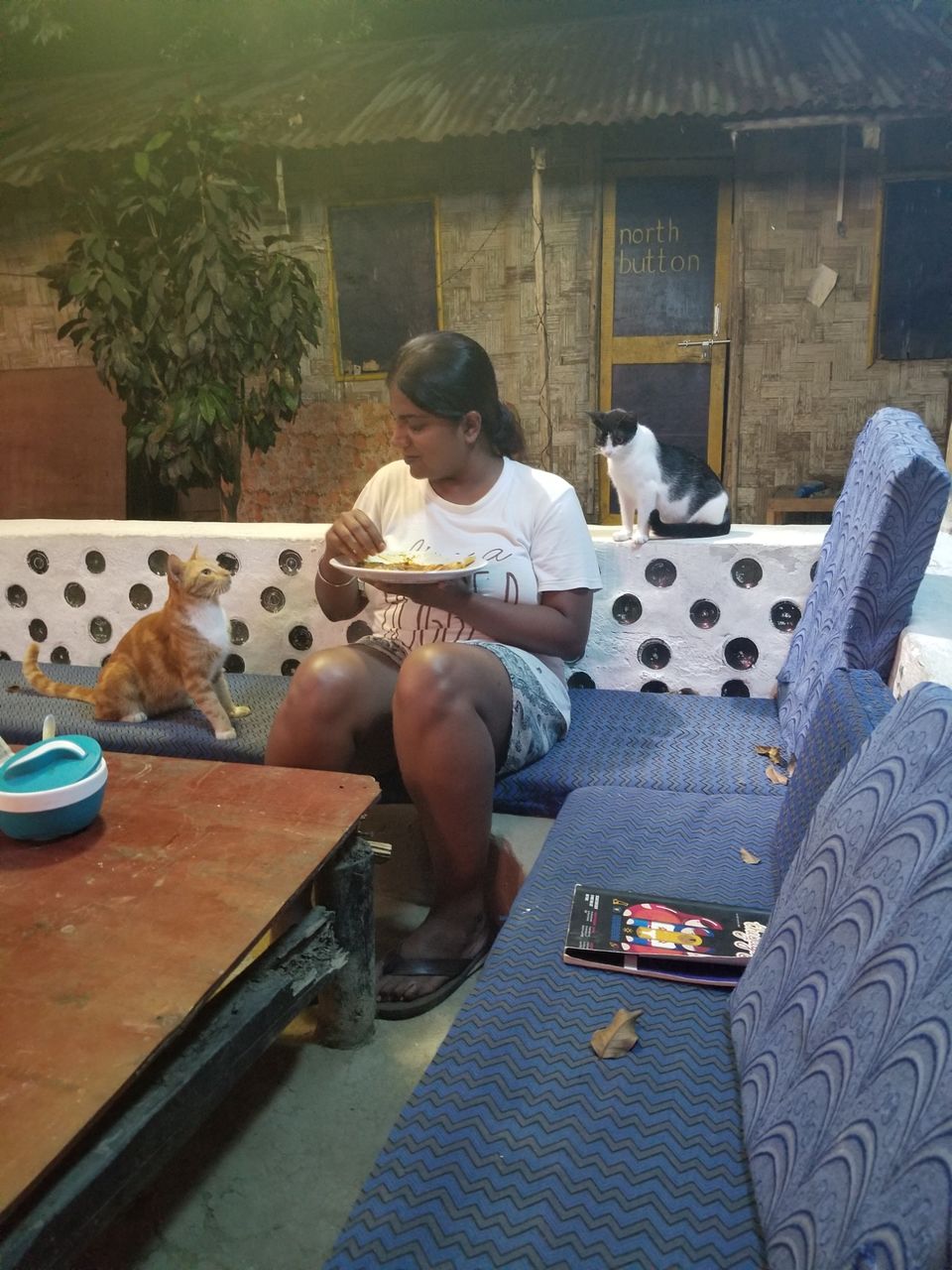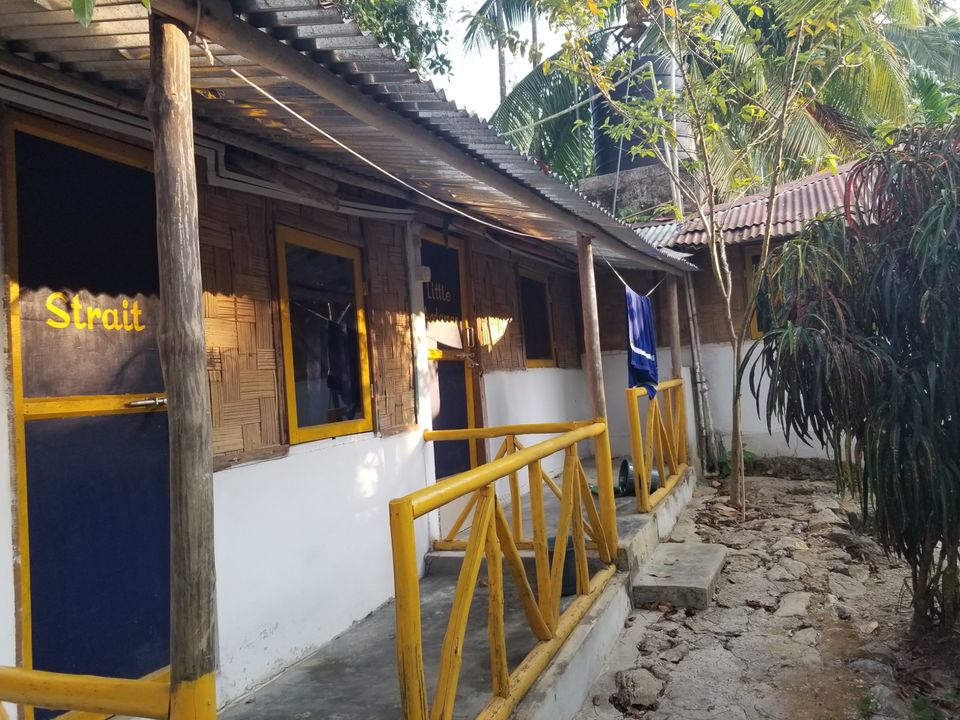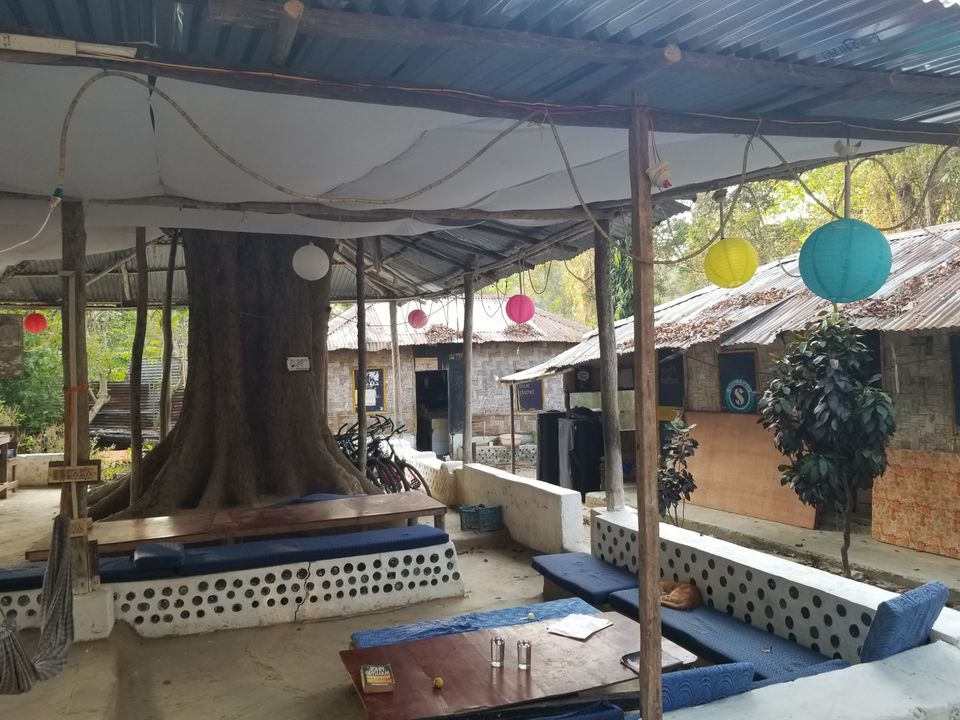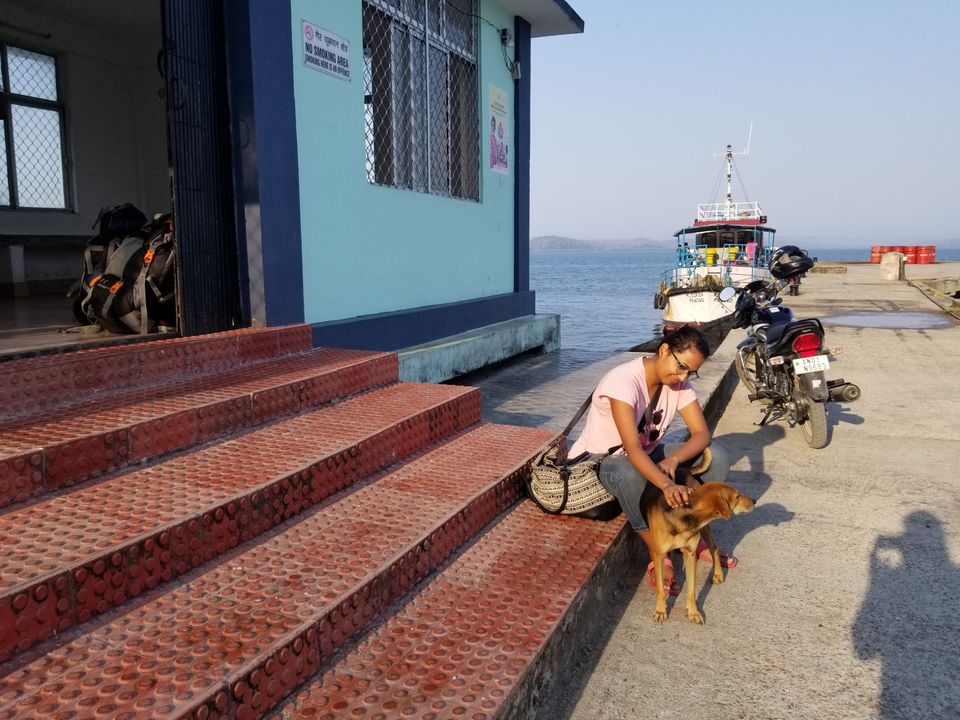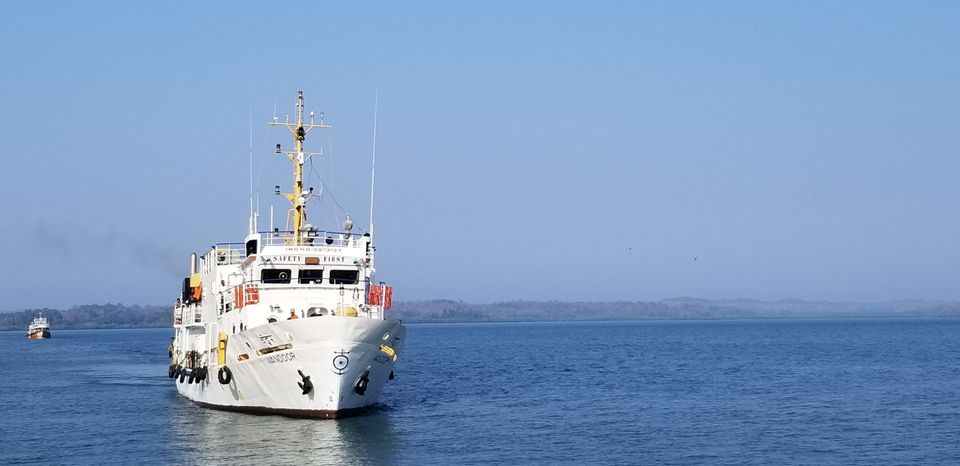 All in all, as I write this, I'm nursing the sun-kissed Andaman hangover. Until next time, Andaman awaits, guys, go and see how beautiful it is.
Carry cash, and don't depend on your phone for connection and communication!
Consider a trip to Diglipur if you have more time.
Try witnessing the bioluminescence at Havelock if you're there on moonless nights.
Don't litter! This includes cigarette stubs and spitting. If you see anyone doing it, stop them, politely!